Were your 2020 travel plans scrapped? Ours, too. While we sat there feeling sorry for ourselves over the cancelations, we binge watched all of our favorite travel shows and dug deep for some travel inspiration. With hopeful news of a COVID vaccine and travel resuming eventually in 2021, we started a travel wish list. We've been to some of these places before, but missed them dearly in 2020. Others are new destinations, up and coming places we'll start to see pop up more often on destination radars. If you're looking for destination inspiration for 2021, here's our wish list for when the world returns to fulfilling our wanderlust dreams. Cheers to a new year and filling up the pages in our passports!
Fall in love with Fiji
When we'd like to go: Fall 2021
Were we'll stay: Jean-Michel Cousteau Resort and the Namale Resort
Oh how we've missed the good life in Fiji this year! Not to mention the hospitality, local food, lush forests, waterfalls, and underwater coral gardens. Fiji is undoubtedly our happy place. Stunning islands aside, the beautiful and small resorts in Fiji are just what the doctor ordered for travel in 2021 to regain some serenity after this wild year.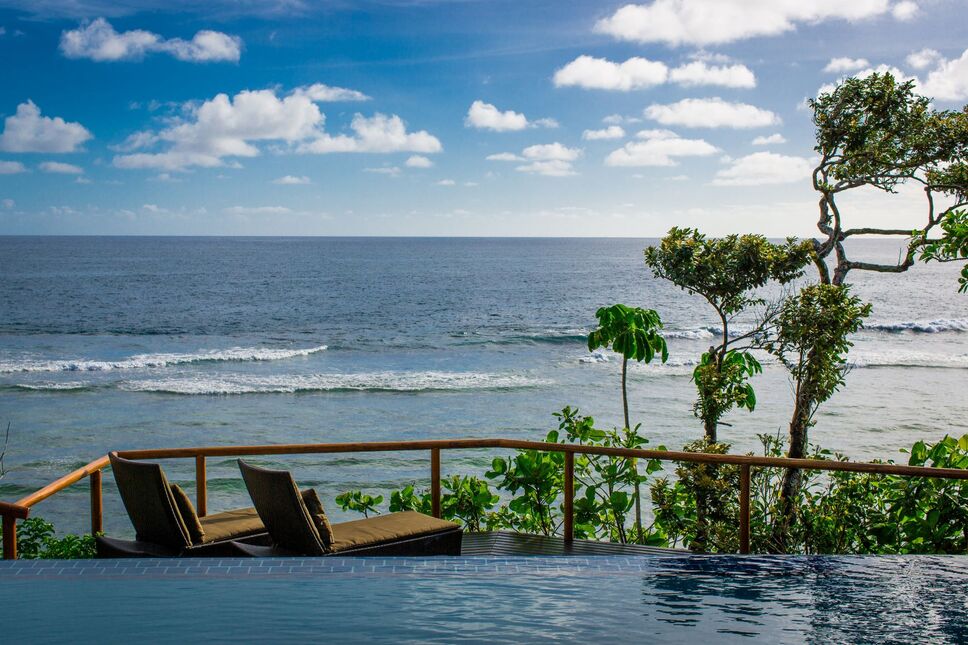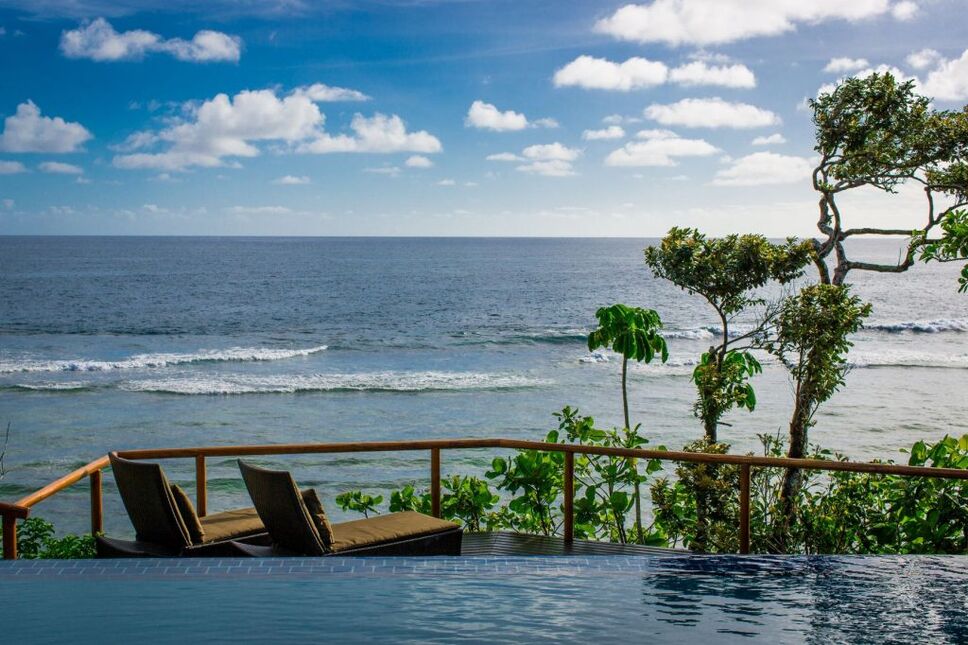 Namale Resort is our choice for romantic vacations with their luxurious bures (thatch-roofed local huts). This all-inclusive 5- star resort and spa has wonderful beaches on property with a private golf course and jungle waterfall. The property is spread out on 525 acres with only 19 bures. If you'd rather spend the day with no one around, that's no problem here!
Namale is all-inclusive and as romantic as it can get, something we're especially looking forward to in 2021. All of your food, drinks, water activities, golf, private destination dining with custom menus – it's all included in the price. Namale has also taken time in 2020 to upgrade and expand their organic garden so expect incredible organic and fresh foods during your visit. We recommend picking their pineapple mojito as you browse the resort's photo gallery. 
For the family vacation in Fiji, head to the one and only resort in the country with a resident marine biologist whom you'll go snorkeling and diving with at the Jean-Michel Cousteau Resort. Not dive certified yet? We can't think of a better place than Fiji.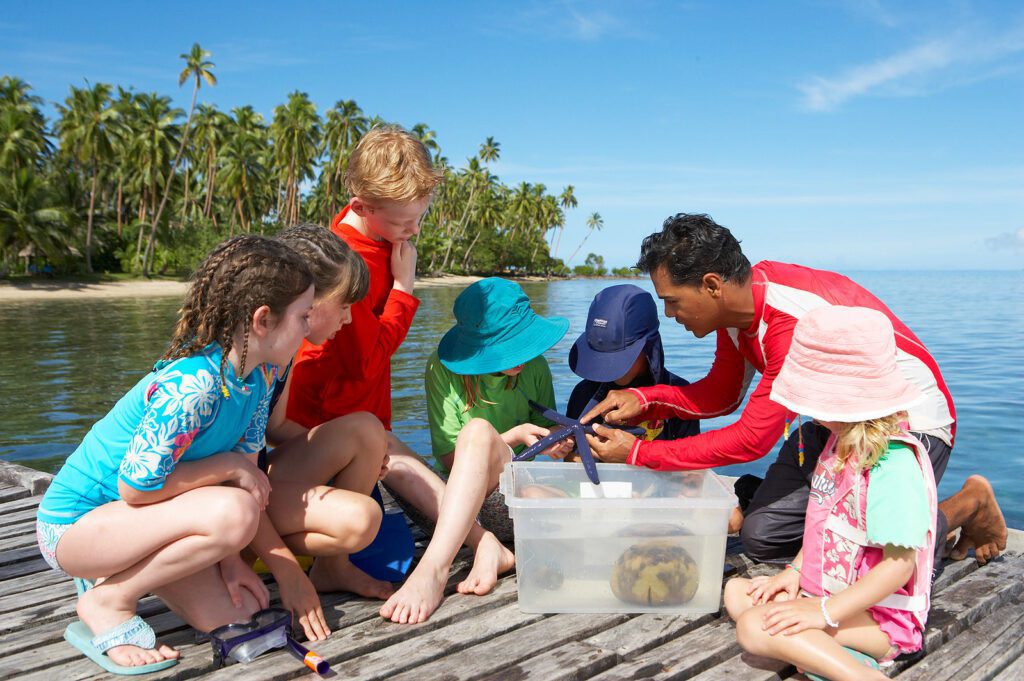 Families can also take advantage of the outstanding kids programs in the Bula Club for Kids. This is the summer camp they've always begged you to send them to.
Shop and swim on Oahu
When we'd like to go: Anytime!
Where we'll stay: Turtle Bay Resort on the North Shore and The Royal Hawaiian in Waikiki
Can you ever go wrong with a vacation to tropical paradise in the US? We don't think so! While we love all of the Hawaiian islands, we're especially excited to visit Oahu in 2021 thanks to the island's perfect mix of city life with beach escapes. The glitzy shopping strip of Waikiki isn't always something people on a tropical vacation are looking for, since we've missed out on most in-person shopping for a while, we're excited to spend the morning at the beach one block over and then afternoon window shopping with lunch. Happy hour is back at The Royal Hawaiian's beach-front bar Mai Tai, where you should definitely try the namesake fruity rum cocktail. A sunset dip will do just fine to wind down the day.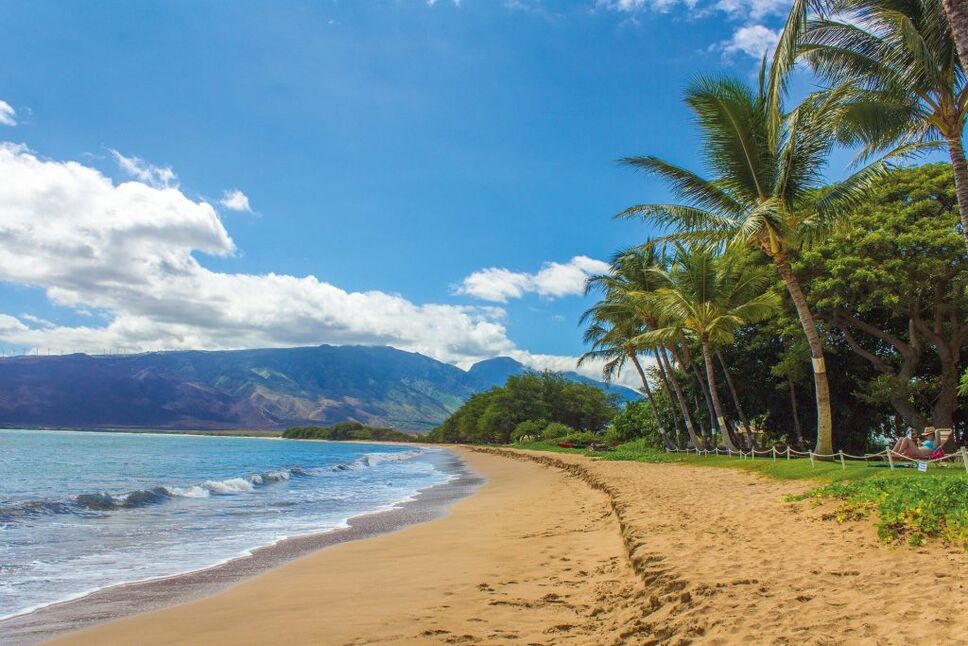 Further exploring the island involves heading up the coast to the infamous North Shore. Surf lessons are on the agenda here or if you prefer land activities go on a shaved ice crawl to find your favorite in the area. Not to be missed is Ted's Bakery where you absolutely cannot go wrong but it's vital to try the haupia pie, a local specialty.
On the east side of the island, Kailua is a charming small-town feel area with incredible beaches and small shops. Be sure to check out the art from Nick Kuchar for something special to bring home and frame, always remembering the trip to Hawaii you took in 2021 that served as the breath of salty air you've been needing.
The chill life in Jamaica
When we'd like to go: Anytime!
Where we'll stay: Couples Ocho Rios Sans Souci 
Not all of us can say we got to take the trip of a lifetime in 2020, but newlyweds Kristin and Salvatore can! In March, they headed to Jamaica to take the vacation they'd dreamed about and why not get married on the same trip?!
While we're awestruck at their wedding/honeymoon pics, we're antsy to get back to this incredible Caribbean island nation where the rum flows into any drink you desire! Just like Kristin and Salvatore, we love the all-inclusive resort life in Jamaica. The Couples resort is especially great for those wanting to have a quiet and relaxing vacation at an adults-only resort.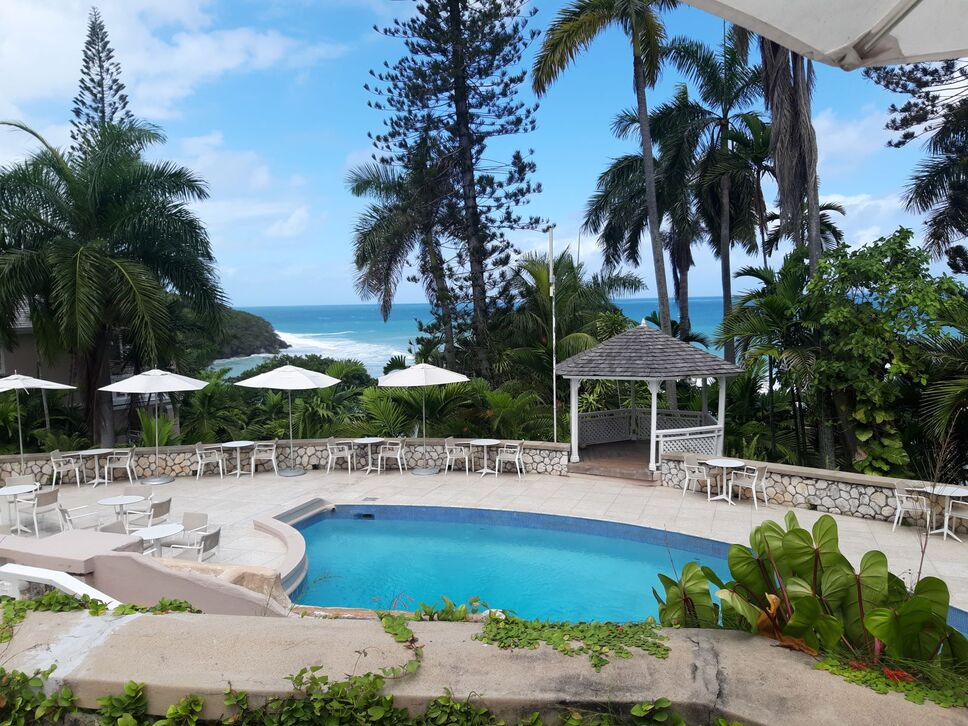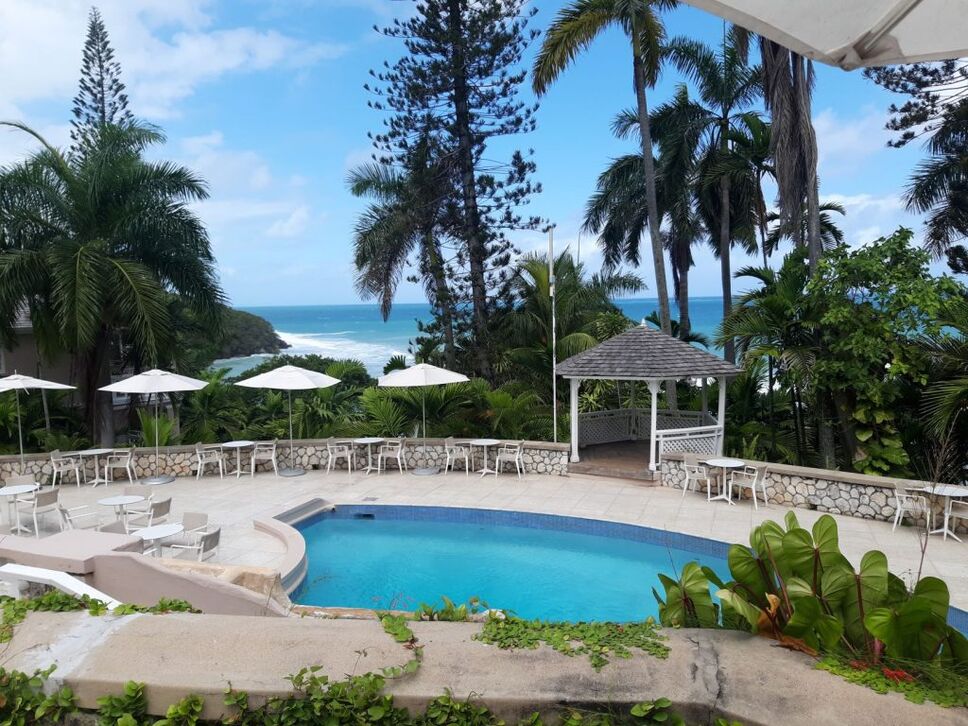 Here's a few highlights of your all-inclusive vacation at Couples Sans Souci: five restaurants, seven bars, in-room dining available for all meals, and nightly entertainment at the piano bar. With four pools and spa services included, it's tough to leave the property. But some options all-inclusive options for that include a trip to Margaritaville and a tropical waterfall excursion.
Take a Tour of Norway
When we'd like to go: Spring, summer, or fall 2021
Where we'll stay: The Thief in Oslo and Bergen Harbour Hotel in Bergen
We've been big into road trips this last year as a way to take a vacation but remain socially distanced. Getaways we would have normally flown to, we often drove, and we learned something on these road trips. We learned that life is much better on a road trip when the music has been pre-determined to not seriously annoy anyone in the car. And more importantly we learned that we actually really love road trips. Sure, a plane or train will get you there quicker, but the sights to see on a road trip are all sights you'd miss while sitting in seat 32D on the aluminum bus in the sky.
Norway is a stunningly beautiful country and one that holds incredible gems to be found all over the countryside. We recommend starting in the capital city of Oslo for a few days before taking off by car for Bergen. Get ready to fall in love with the downtown shopping area there and eat your yearly quota of the freshest seafood the ocean has to offer.
If you're not into a road trip, we recommend taking to the ocean on a fjord tour.
Check out our full guide to a romantic vacation in Norway.
Stretch your dollar in Bali
When we'd like to go: Spring or fall of 2021
Where we'll stay: Boutique resorts all over the island
2020 hasn't been the best for adding funds to the travel piggy bank. If you're looking for a budget-friendly vacation that doesn't lack in luxury, Bali is the perfect spot. Your dollar stretches far on this Indonesian island. The largest expense here, by far, will be your flight to paradise. How to find a cheap flight? Look into large cities nearby before switching to a smaller, low-cost airline to fly you into Bali. Check neighboring cities like Singapore, Kuala Lumpur, Bangkok, and Ho Chi Minh for the best deal to get across the Pacific Ocean. Once in your Asian hub city, stay for a few days before hopping off to Bali.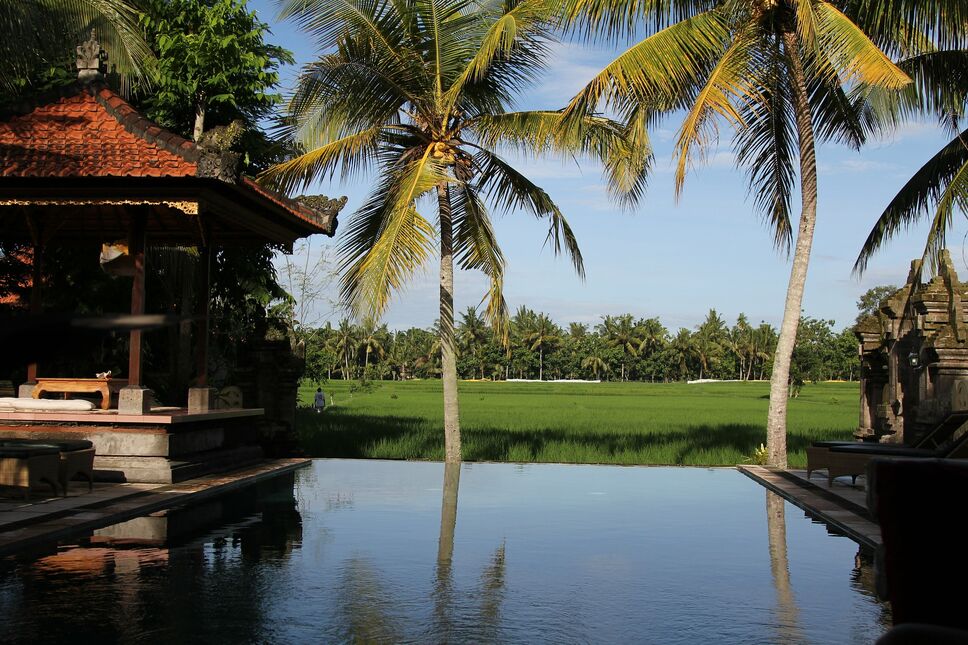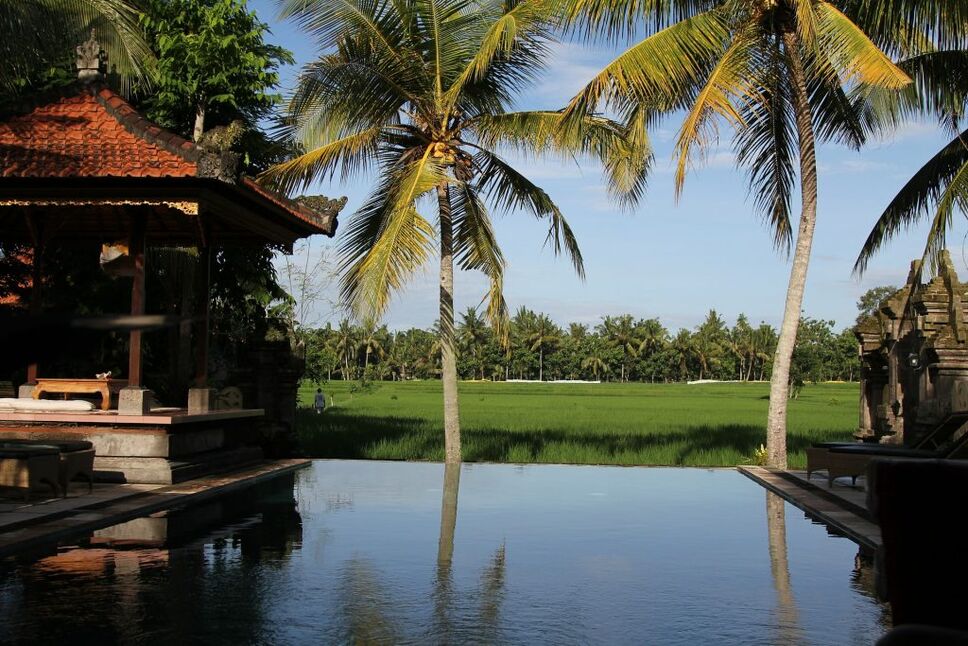 But back to this magical island and getting a great vacation for the price. Do you like private villas? Ancient temples with monkeys? Riding a bicycle through rice paddies? Incredible coffee and healthy, fresh meals? This is Bali in a nutshell.
On your list of things to see/places to go is the coastal paradise of Canggu, the mountainous lush small-town of Ubud and the smaller Gili island for mornings spent in the ocean and afternoons spent in a hammock between two palm trees.
Once in Bali, you'll be pleasantly surprised by how affordable luxury life is. So grab that cheap flight to Asia and connect to Denpasar International for an epic 2021 vacation.
Let's get planning for vacation in 2021!
It's been a heck of a stressful and anxiety-ridden year. We're all hoping for smoother sailing and dream vacations in 2021. If you're contemplating where in the world to take your celebratory 2021 vacation, let us know, and we'll do the planning and booking for you!
Similar Posts: