One of the most common questions we get from travelers is, "How do I choose where to go on vacation?!" The options are honestly overwhelming. Take into account time of year, weather, budget, distance/travel time to get to a given location (3 layovers? really?), and it all becomes a little stressful. Really how in the world can anyone decide on where in the world to take a dream vacation? You can scroll Instagram until your fingers hurt looking for destination inspiration. Or you can take our word and head to Namale Resort and Spa in Fiji – one of our favorite resorts in one of our favorite countries to visit.
Why do we love it here so much? We could explain it all but that would take far too many words, so we'll condense it to save your time. Here are the highlights of this stunning adults-only all-inclusive resort in Fiji.
You're going to love it here
It looks like you're entering the grandiose gate to Jurassic Park, but minus the dinosaurs. The entrance to the 5-star Namale Resort and Spa is like none other and indicative of what's to come – totally blowing you away with awe at every turn. Namale is intimate. With only 19 rooms, the resort has a maximum guestlist of 40 people at any time. It sits on 525 acres of land which includes a private shoreline to beach access, a golf course, driving range, and a waterfall up in the mountains. You're not going to be running into any crowds here.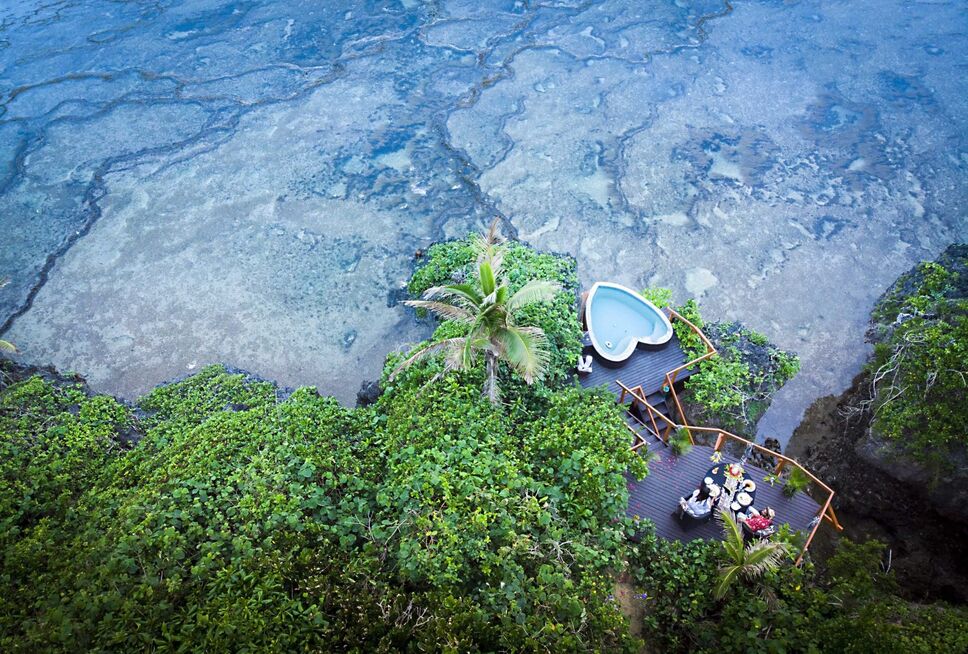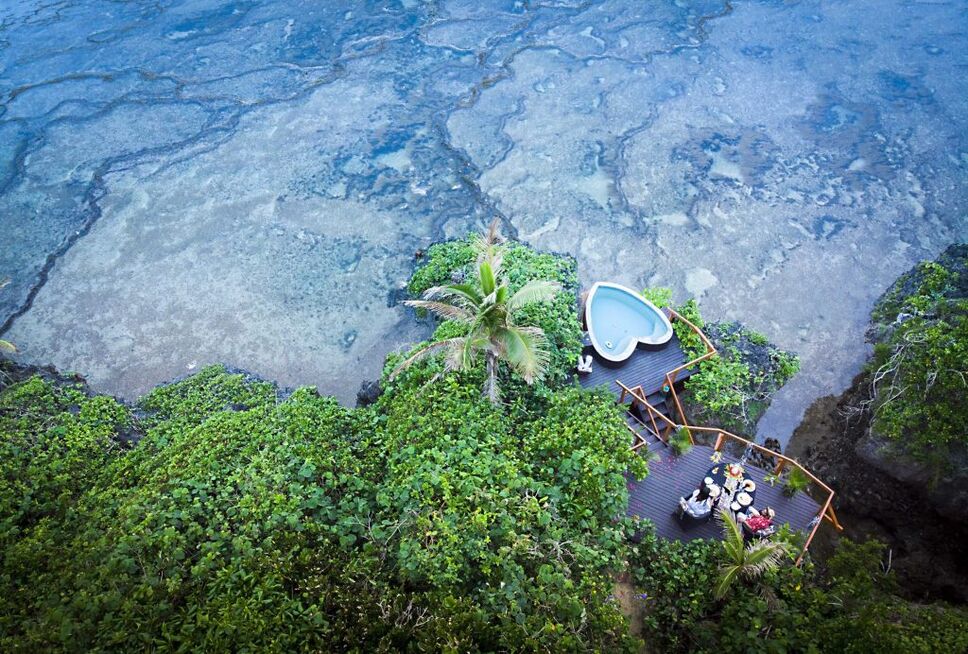 While some of Fiji's coolest resorts are on their own private islands, Namale is not. While this initially might sound like a bummer, it's actually a perk of the resort. If you're looking to head to a local farmer's market or to find some authentic souvenirs, town is 15 minutes away. Transportation to town is provided of course.
What to expect once you arrive in paradise
Your ticket to paradise lands you at Nadi International Airport. From there, you'll hop on a one-hour domestic flight to Savusavu. Once you arrive, Namale will pick you up for the 10-minute drive to the resort. Your totally bespoke vacation begins immediately from there. Sink into a wonderful breakfast right away, dive into the pool, or order drinks on the beach. It's all up to you from here.
Namale is all-inclusive – all meals, beverages, water sports, golf, private destination dining with custom menus – you're getting it all. The all-inclusive aspect of the resort is one of the best examples of bang-for-your-buck. Take snorkeling as an example. At many all-inclusive resorts this means the mask and snorkel are available for you to grab and go play in the water. At Namale, the snorkeling is on a powered catamaran that can take you to any (or all) of 18 snorkel destinations within a 15-minute boat ride from the resort. 
Here's a tour to get you acquainted with the resort:
Thinking about a destination wedding in Fiji?
With Namale's boutique nature, of course a destination wedding here is wonderful. The resort offers some great packages for couples looking to celebrate their love here which oftentimes includes a complimentary wedding. This is a great example of the cost vs. benefit we often see with destination weddings. Once you bundle up the cost of a wedding at home and compare it to say spending 10 days at Namale for your wedding plus honeymoon, you could potentially be saving money by having a destination wedding in tropical paradise! And the honeymoon accommodations are perfectly romantic.
Some (major) bragging rights
Namale's luxurious location and amenities have gained some well-deserved attention. In 2012, Oprah included it in her oh-so-famous list of favorite things. The year prior, Namale hosted the Bachelorette finale in its idyllic location for ultimate romance.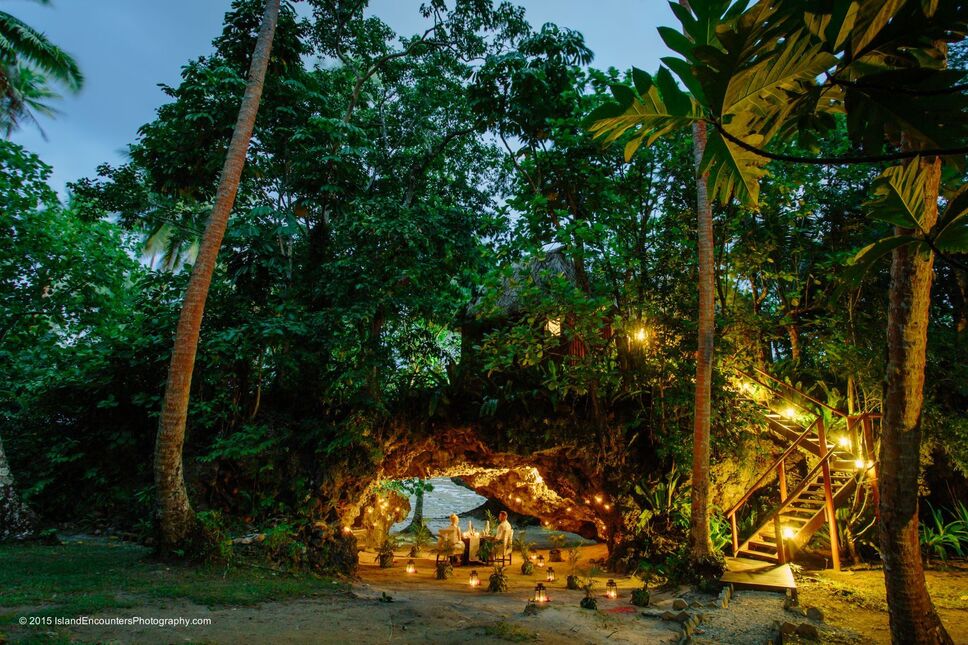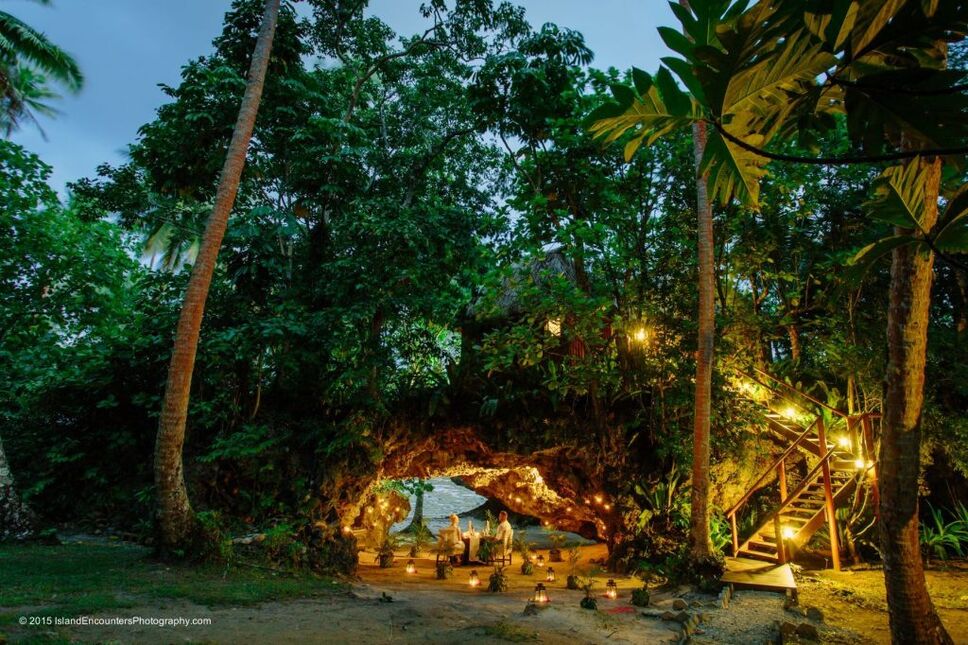 Not a planner? No problem!
Your vacation should be perfect. You're taking time off of work, maybe leaving the kids at home with grandparents, spending saved money. All of this means that your vacation should live up to your expectations – whatever those may be. For some people, this includes planning every day with one or two or eight activities, meals scheduled and knowing exactly what comes next. For others, it's planning absolutely nothing in advance. It's getting up to fresh fruit and coffee and seeing what sounds best in the moment, that could be lounging by the pool all day. The beauty of Namale is that either are possible.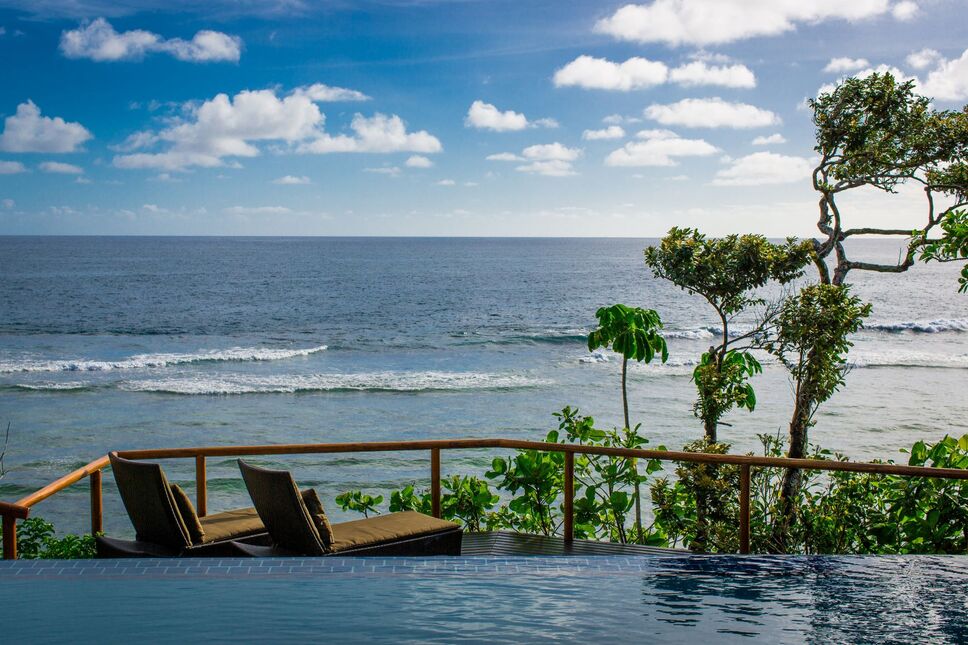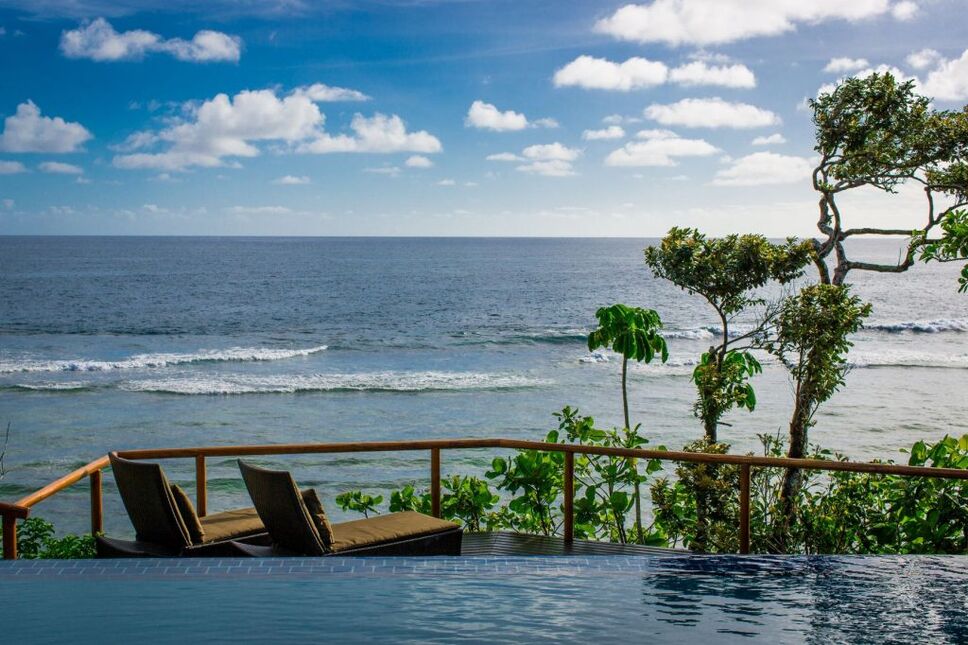 Since the resort has a maximum of 40 guests at a time, nothing needs to be planned in advance. You'll never find that an activity or a restaurant is full and unavailable to take your reservation. On the flip side, if planning delights you, Namale is happy to pre-book you into everything, so your entire vacation is mapped out ahead of time – ready for you to print off a calendar before departure. Planning or flying by the seat of your pants – both work here, something that definitely cannot be said about every destination.
But when could I get there?
Now that we have you excited about taking a vacation in Fiji, you're probably questioning when you could actually get there since travel in 2020 has changed dramatically. As we anxiously await for more international travel to safely return to normal, this is an opportune time to book your stay at Namale. The resort is currently running a promotion for everyone who puts down a deposit for a stay between now and the end of 2021. The promo includes $800 worth of goodies. The package includes a sandbar picnic for two, remote waterfall trek, sunset cruise and saltwater drift. All will be added to your vacation for free. Free is our favorite price. Namale is limiting the size of all excursions to approximately eight people, so social distancing will be possible. Currently Fiji has seen 27 cases of COVID-19 and no deaths from the virus.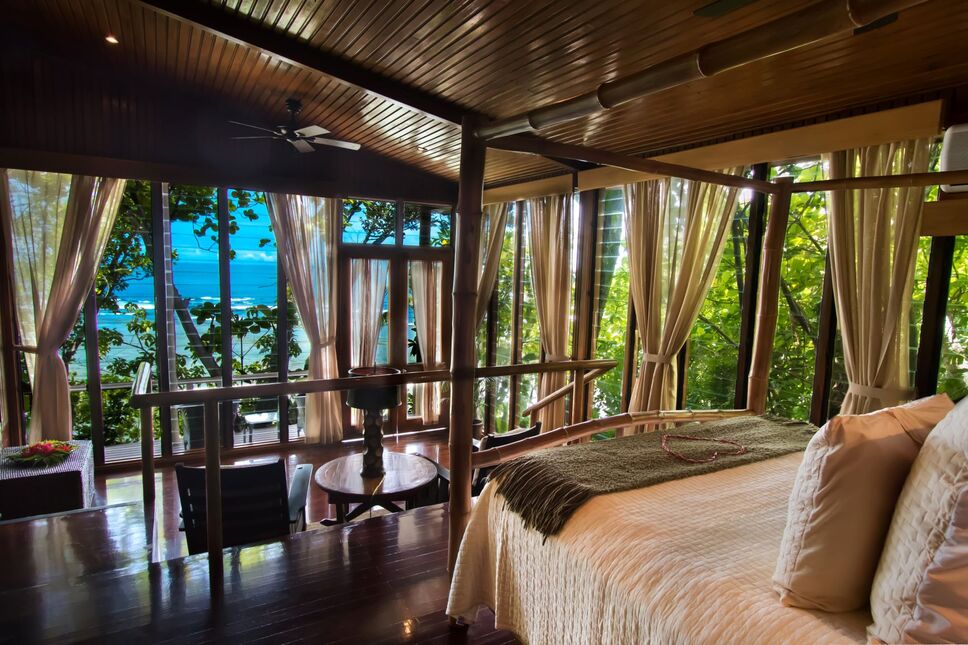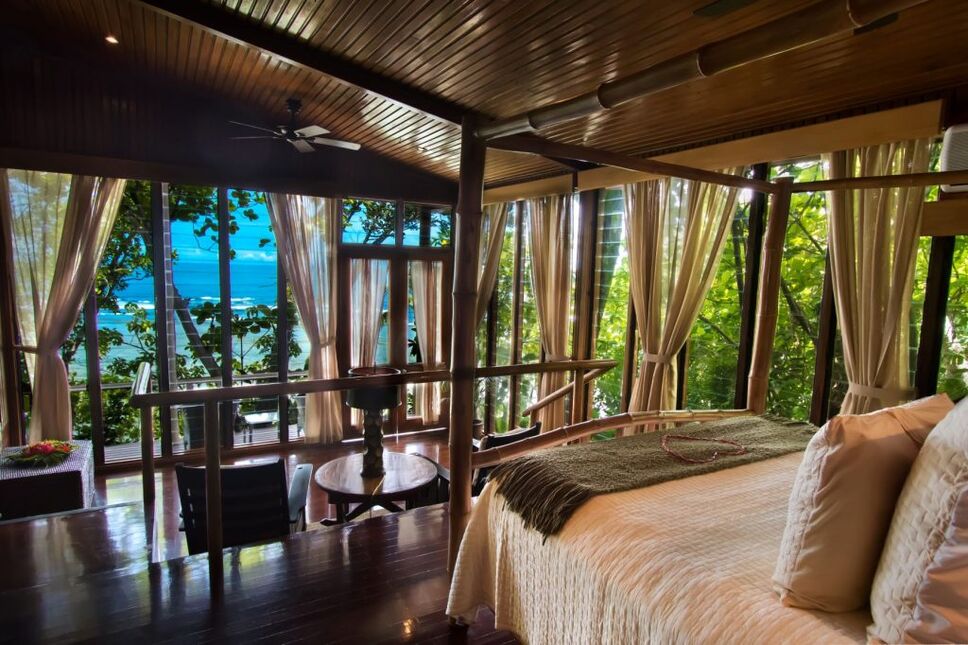 With fewer travelers at the moment, Namale has taken this opportunity to work on a few resort projects. One exciting addition is an organic farm that now produces over 30 types of fruit, vegetables and herbs. In 2019 the farm surpassed 100% of the resort's needs in many areas. This additional dedication to the farm is something to look forward to during your stay.
Namale is also opening two duplex accommodations (4 rooms total) in the fall to better suit multi-generation travel families looking to be close to each other but with privacy of separate accommodations.
They're also refreshing the cocktail menu which includes a new star – the pineapple mojito, made with mint from the organic garden project. You can try out the recipe for yourself here!
Interested in learning more about Fiji and Namale Resort?
If you'd like to chat about heading to Fiji or staying at Namale Resort, we would be overjoyed to fill you in about everything we love there and everything we think you'd love there. Send us a message and let's start planning!
Similar Posts: