We all want the most out of vacation. When we sit at home and envision our ideal trip, we want vacation to be magical with great weather, fun activities, endless memories and smiles all around. And a large part of the success of a vacation is dependent on the location. Otherwise it's like trying to make a beautiful cake out of a heap of eggs and sugar with no flour. One of our very favorite locations to ensure your vacation is absolutely worth your time and money is the lovely island nation of Fiji. And "lovely" can be applied to so many aspects of Fiji. The people, the food, underwater life, jungle life, the resorts, the budget-friendliness of it. We love Fiji for so many reasons.
Whether you're looking for a romantic getaway, a destination wedding location, a family vacation, or somewhere to head with good friends, these are the reasons why you're going to love Fiji.
The when, where, and how
Fiji is an island-nation in the South Pacific Ocean. The archipelago includes over 300 islands, many of them only accessible by boat or helicopter. Although this does add one more step between the airport and your resort life, your boat ride might be a highlight of the trip! You'll most likely be flying into Nadi International Airport. Although Fiji looks to be in the middle of nowhere (it sort of is, actually) it is possible to get to Fiji on a non-stop flight from Los Angeles, California. Non-stop flights also leave from Honolulu, Hawaii. If you're not keen on long travel days, consider bundling your Fiji trip with an overnight layover in either location.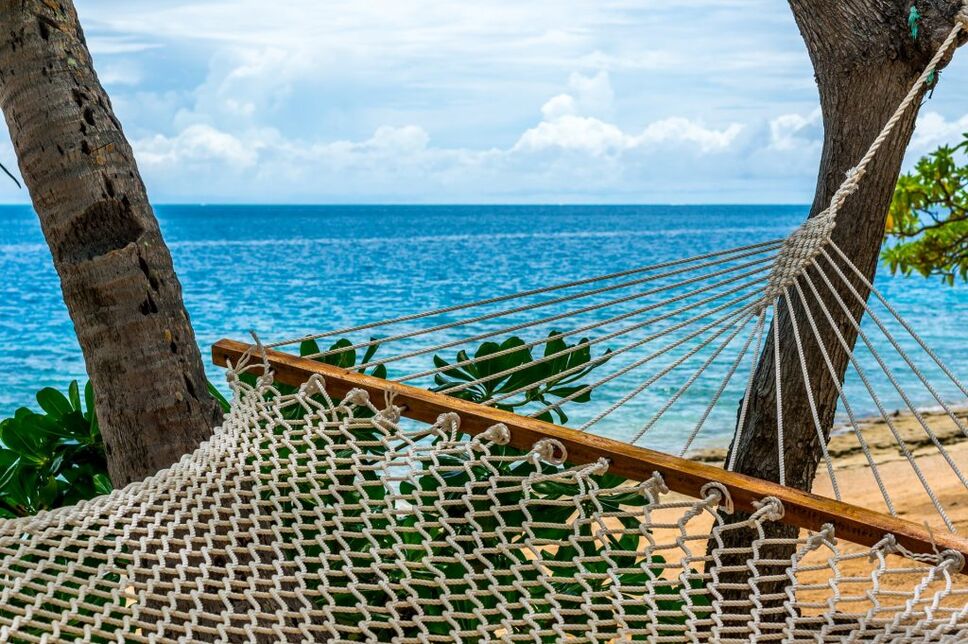 Your American passport gets you into Fiji without a visa as long as your intended vacation is shorter than four months. If you're going on vacation for longer than four months, please tell us your secret immediately.
The weather in Fiji is moderate year-round. Expect sunny, warm days on the beach (77-86℉ daily average). The islands do experience a monsoon season from November to April. However, we don't think this means you can't go. This "low" season means some great deals once you're on the islands and sometimes a tropical rainstorm can be quite nice to experience. Fewer tourists during this time as well. May to October is considered "winter" in Fiji with more even temps and mostly dry weather.
All about the romance
The resorts in Fiji are an idyllic place for those coming to this magical place for an anniversary or honeymoon. The resorts are exotic, often incredibly secluded, some of them offer to fulfill your dreams of staying in an overwater bungalow, and many offer fantastic spas. The romance overflows into your accommodations with many offering access to private beaches right out of the front door of your room or a private plunge pool. Most of our favorite romantic resorts in Fiji have only a few villas open to rent, meaning they're well-spaced out and incredibly secluded, making your trip to Fiji as solitary as you'd like!
The beach + the jungles of Fiji
We love a destination with variety. Fiji has incredible beaches but also awesome jungles to be explored. For this reason, it's the best of both worlds for a lot of travelers. If you're not into swimming but enjoy a hike to a waterfall, Fiji's got ya. Or if your phone's screensaver is a palm-tree lined white-sand beach, Fiji can take care of that too. And if you enjoy both, well, you've reached heaven on earth in Fiji. Families will find plenty of activities to keep all kiddos happy. Most resorts offer incredible programs for kids of all ages and interests.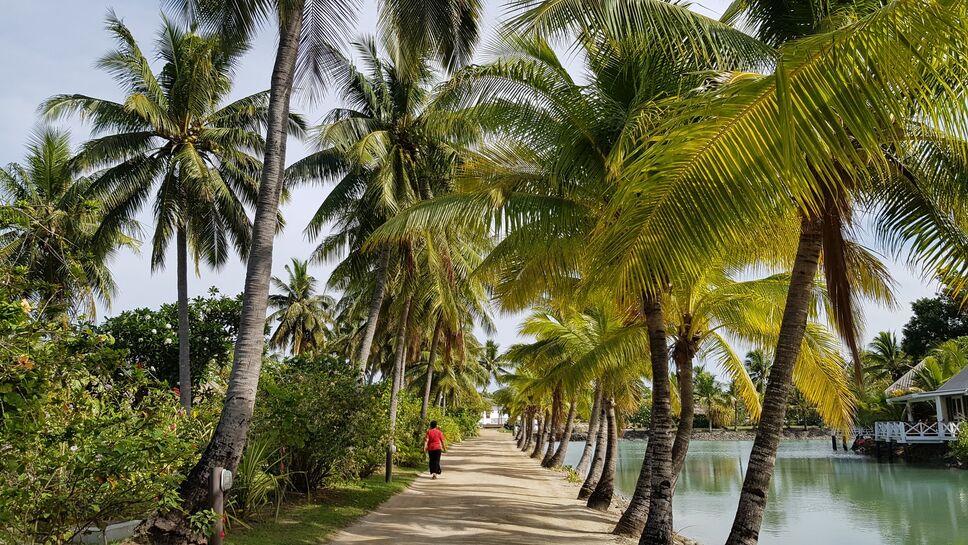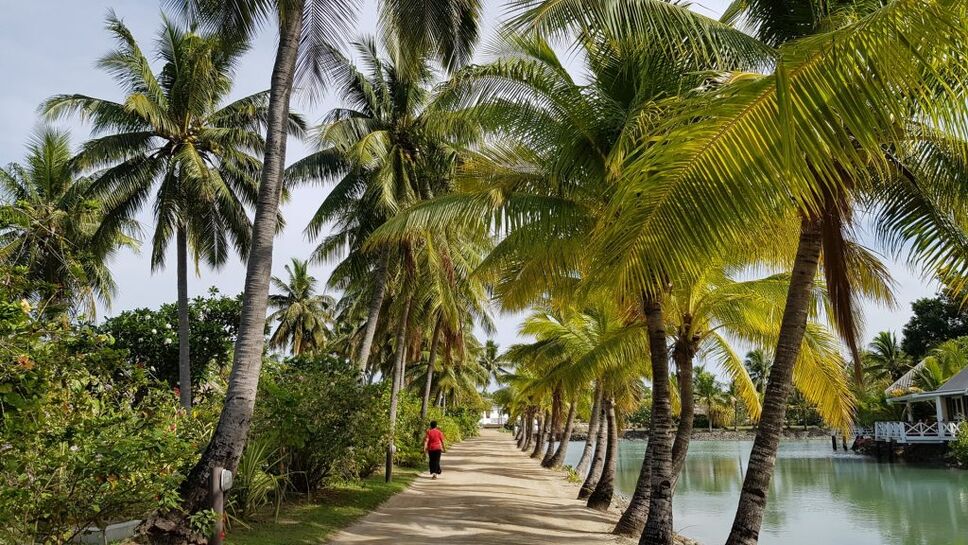 This diversity in activity means that if you accidentally sunburn the backs of your legs sunbathing on day one, the activities for day two can keep you entirely out the sun.
Get unplugged on any budget
Your plane ticket to whisk you away to Fijian paradise might not be the cheapest place to fly to. Once there, however, it's easy to make up the difference. Resorts here cater to all budgets whether you're going with only a 15-pound backpack or you're heading for ultimate luxury, it's quite easy to find something that fits your budget with your desires.
With tons of the allure of Fiji in its outdoor life, it's easy to find free or low-cost activities to keep happy like hiking and swimming. The local cuisine is incredible (think fresh seafood dishes) and can be found at local restaurants for an incredibly reasonable price.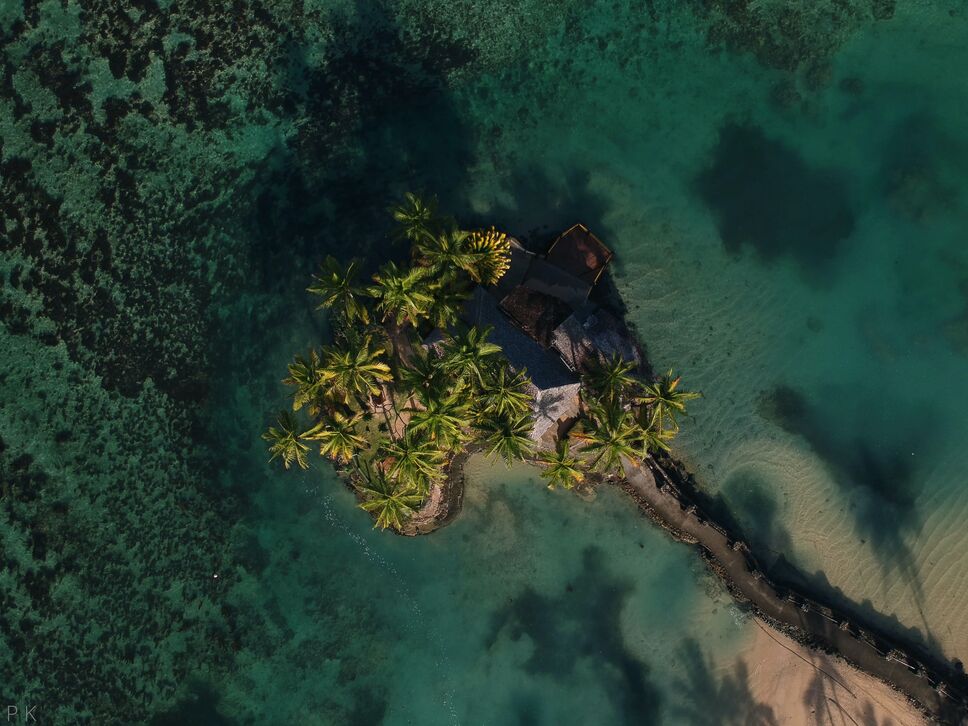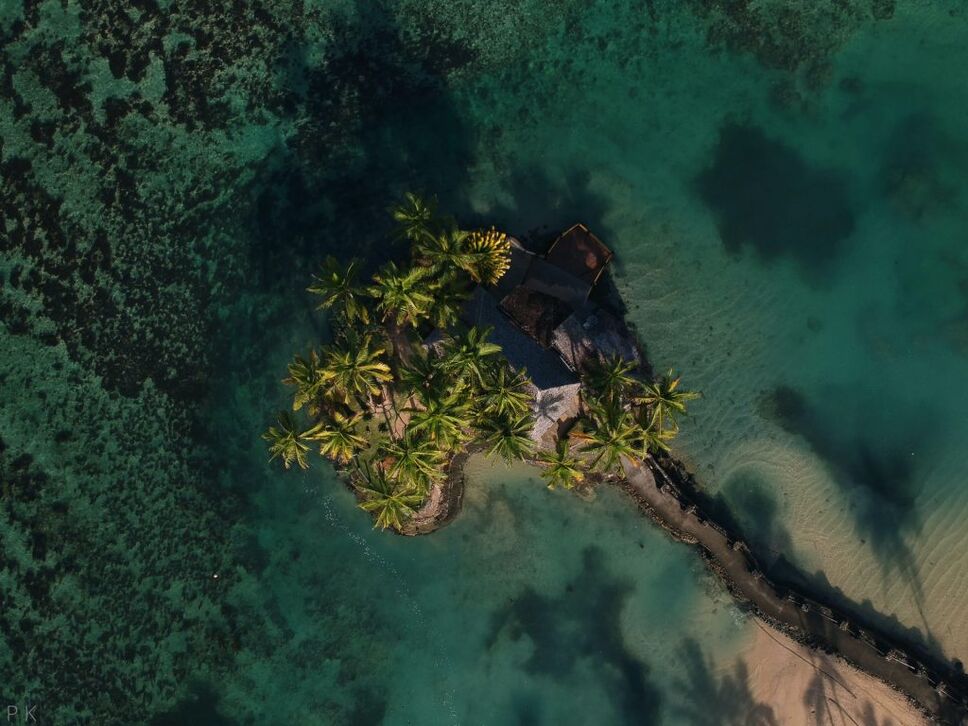 Fiji also has awesome all-inclusive resorts. With these, you'll know up front how much you'll be paying for food and drinks far in advance.
Destination weddings in Fiji
We've already mentioned why we love Fiji for romance, so it's only natural that we love it for destination weddings. Since many of our favorite resorts are smaller, you could turn your wedding into the ultimate resort party for your guests and fill the entire place with just your family and friends. Sounds like a dream destination wedding we'd like to be invited to!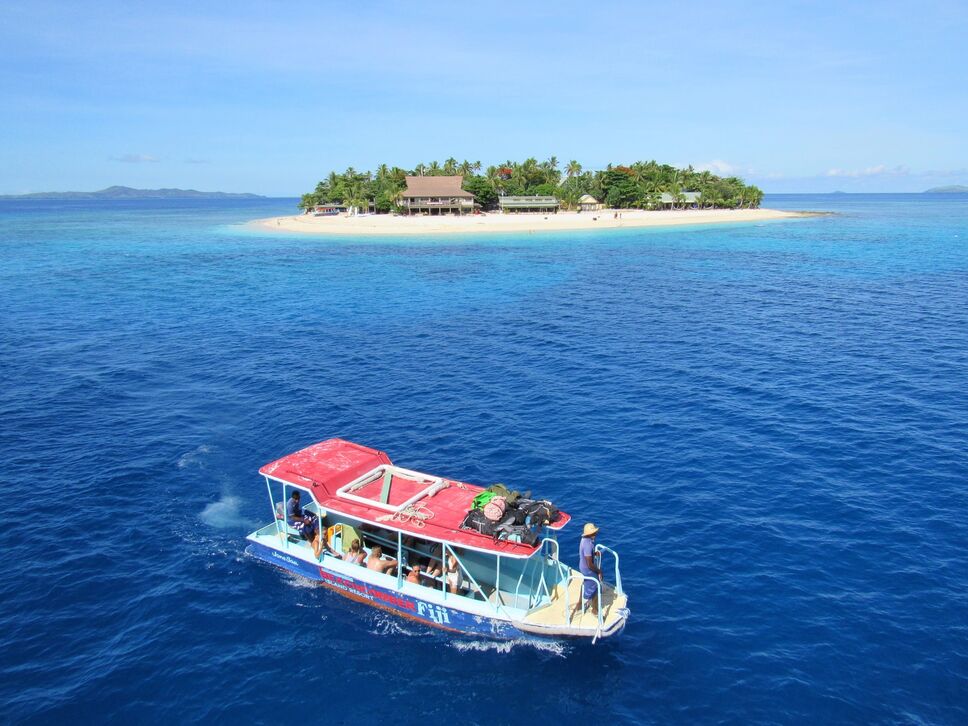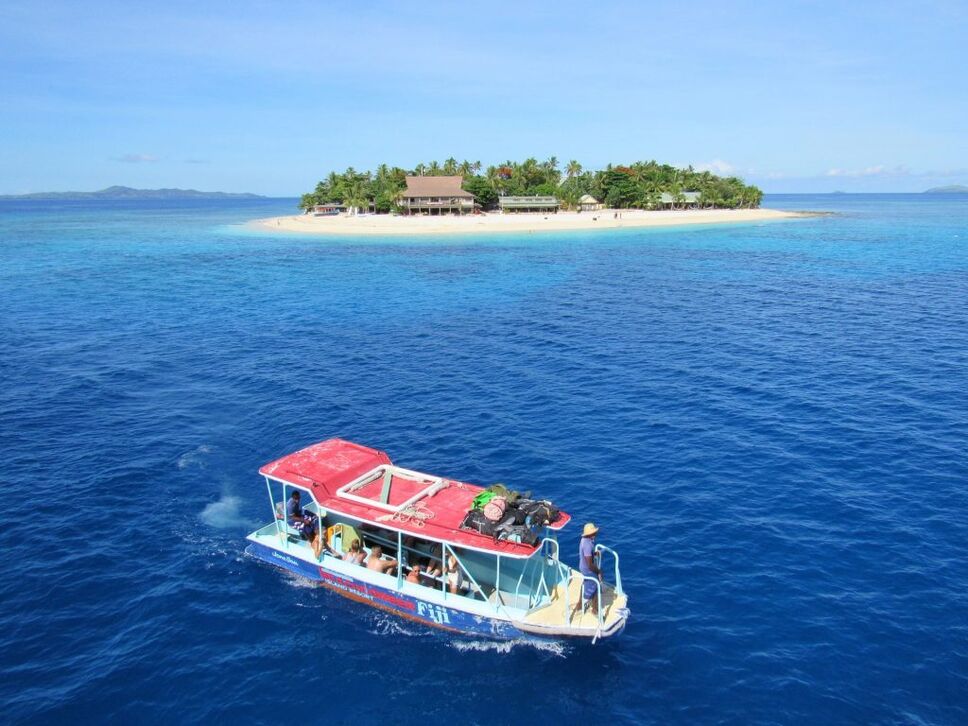 If you're going for an intimate couples-only destination wedding, envision yourself saying "I do" in an overwater gazebo or at the base of a secluded waterfall in the jungle. An added bonus is that your honeymoon could be an island-hopping adventure in the Fijian paradise. 
Life under the surf
It would be a disservice to this incredible location not to mention the sights below the ocean you can enjoy in Fiji. Snorkel with manta rays off of the Yasawas islands and dive near Taveuni. The underwater world of Fiji is mesmerizing for any level of comfort. Many areas are calm enough to have the whole family out in the water. If you prefer to stay above water, take a leisurely catamaran trip where you'll see plenty of ocean life from above. And if you prefer to play in the waves, Fiji has plenty of surf for you. And a wide variety of places to rent all your necessary gear. 

Fiji's response to COVID-19
While much of the world is seeing cases of COVID-19 increase, Fiji has no community spread. The nation has no current cases, and has zero deaths from the virus. In total, the country has seen 26 cases of the virus. They've implemented strict quarantine regulations for anyone entering the country. This gives us reassurance that the country has the well-being of its citizens and visitors at the forefront. 
Ready to plan the vacation of a lifetime in Fiji?
Awaken Travels owner Cindi Sanden is an expert on Fiji. As her favorite place in the world, she loves to send people to this magical island. She heads there annually so she's an all-knowing resource ready to help you plan your perfect vacation in Fiji. Get in touch with us and let's get planning!
Similar Posts: