What Makes Us Different
At Awaken Travels, we pride ourselves on being travel specialists. Each of our agents is an expert in the destinations and types of travel they book, ensuring that you receive top-notch service and insider knowledge every step of the way. Whether you're looking for a romantic getaway, a family vacation, or an adventure in a far-flung destination, we've got you covered. With our concierge service and white-glove handling of your vacation, we make sure that every detail is taken care of, so you can sit back, relax, and enjoy the trip of a lifetime. As a family-owned business, we're not just here to support you – we're here to make your travel dreams a reality.
We guarantee:
Specialized expertise: Each of our travel agents specializes in certain areas of travel, so you can trust that you're getting expert advice and recommendations on your destination and travel plans.
Value for Your Money: We strive to provide you with the best value for your vacation. Our travel specialists work closely with our partners to ensure that you receive the best possible experience and value for your money.
Stress-Free Planning: We take care of all the details so you can sit back, relax, and enjoy your vacation. Our "Pack & Go" service means you can leave the planning and logistics to us.
VIP Treatment: As our valued client, we ensure that you receive VIP treatment and special perks wherever you go. We work closely with our partners to provide you with exclusive experiences and privileges.
Customized Itineraries: We craft unique and personalized itineraries tailored to your interests and preferences. Our travel specialists are experts in their areas of specialization, and they will work with you to design a once-in-a-lifetime experience.
Looking for your next dream vacation? Look no further than Awaken Travels! We specialize in creating custom travel experiences tailored to your unique interests and desires. Our team of travel experts are skilled in planning destination weddings, honeymoons, anniversary vacations, engagement trips, baby-moons, adult-only vacations, bespoke travel experiences, cruises, group travel, family vacations, hotel reservations, travel insurance, and excursions. Let us handle the details and make your next adventure one to remember!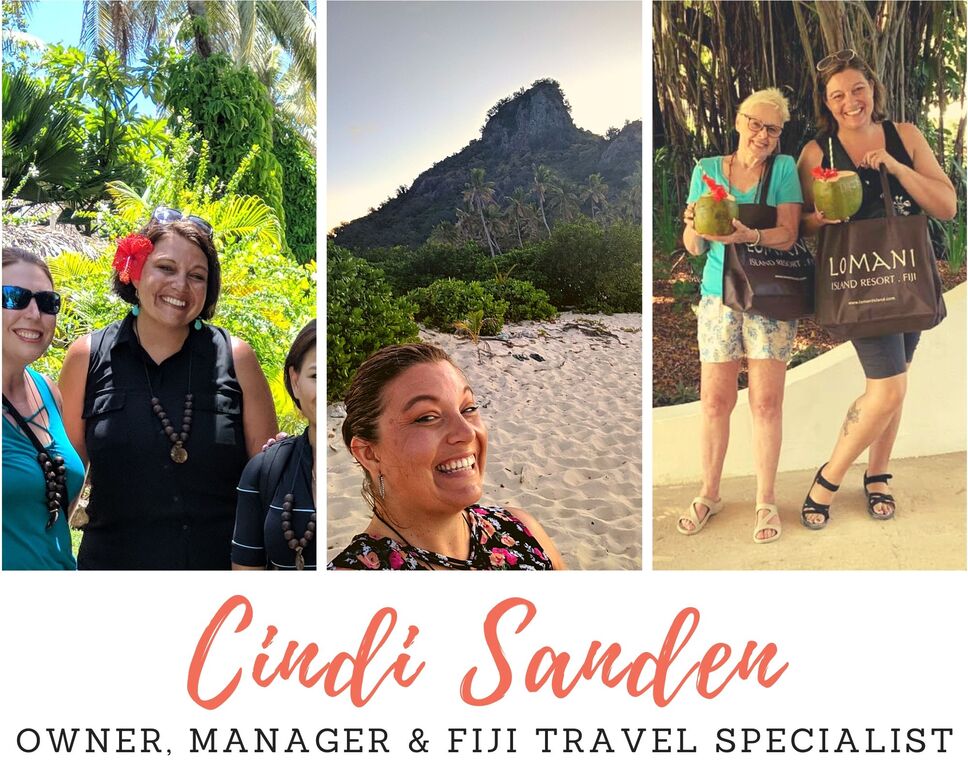 Cindi Sanden: Owner and Fiji Enthusiast
Meet Cindi, the fearless leader of Awaken Travels! With over a decade of experience in the travel industry, she's passionate about exploring the world and sharing her love of travel with her clients. Cindi has been to many amazing places, but Fiji holds a special place in her heart. She has a deep love and appreciation for travel, and believes in continuing education within the hospitality industry. Cindi attends educational conferences, expos, and training sessions several times a year to stay updated on the newest trends in travel.
Cindi resides in Tennessee with her husband and best friend, Nate, and her daughter Toria, as well as their wonderful fur-babies and chickens. Whether you're dreaming of a luxury cruise, a bespoke adventure, or a trip to Fiji, Cindi and the team at Awaken Travels are ready to help you plan the trip of a lifetime. Contact us today to start planning your next adventure!
Contact: [email protected]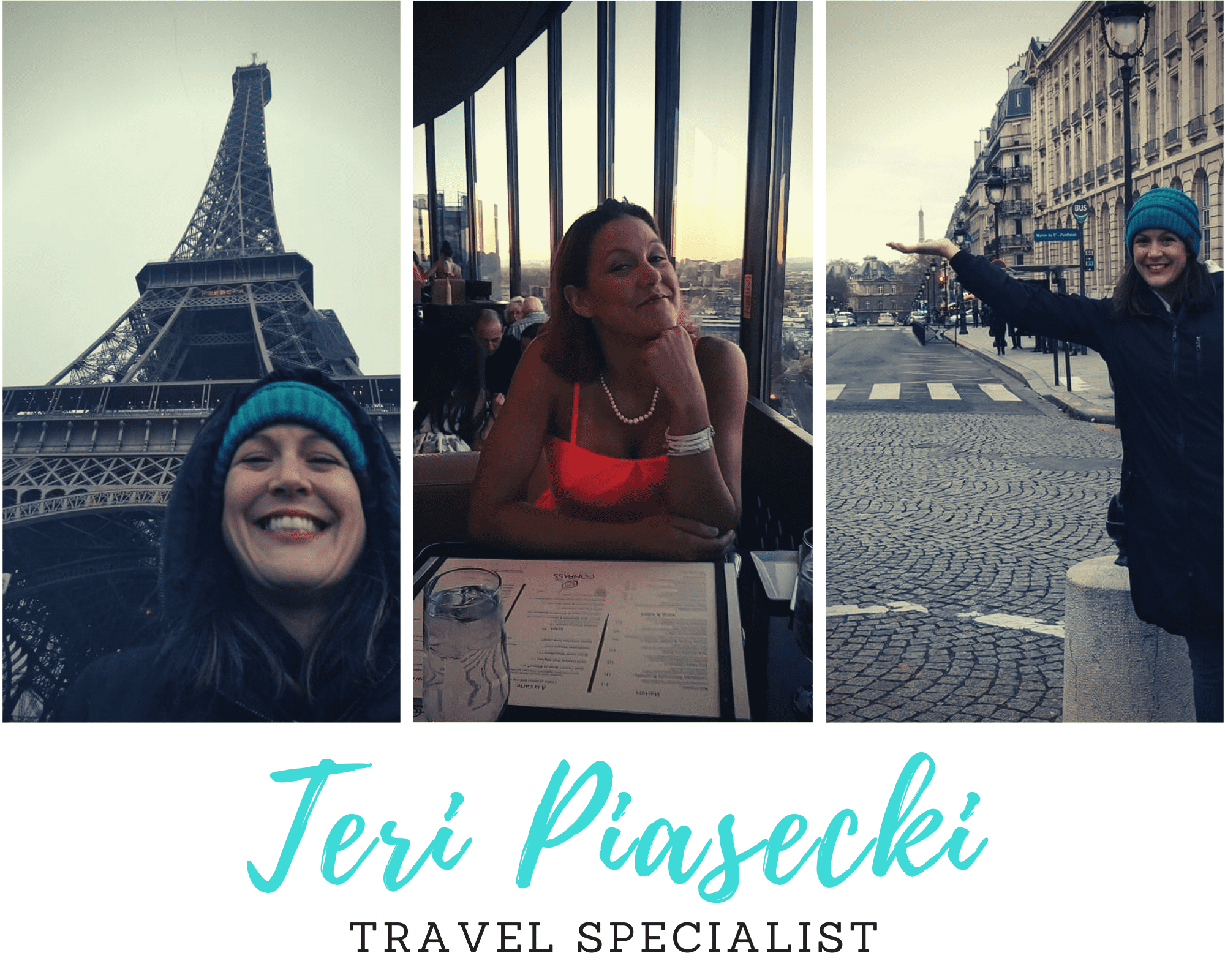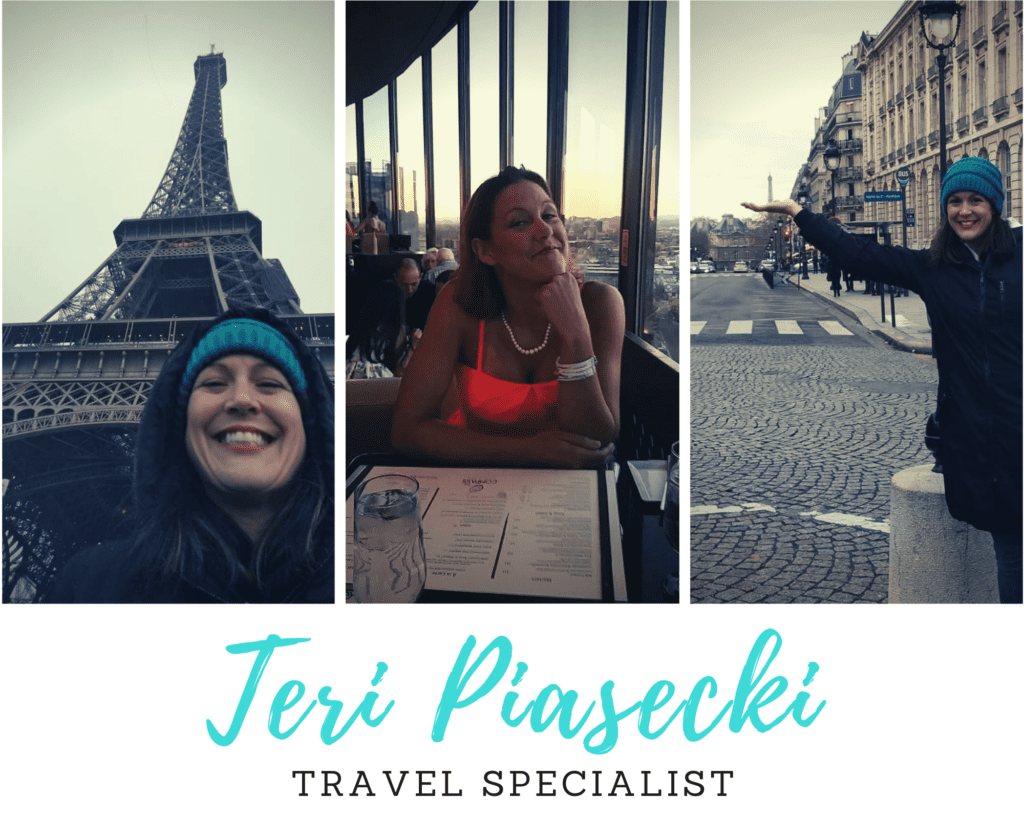 Teri Piasecki: Fitness Fanatic Turned Travel Agent
"Let's awaken your love for travel!" Meet Teri, our travel agent extraordinaire who caught the travel bug on a life-changing trip to Europe with her husband. As a wife, mother of four, and self-proclaimed fitness addict, Teri believes that life is too short to not explore the world.
After her amazing experience in Europe, Teri realized that happiness should come first and that exploring the world is an incredible way to find it. She decided to become a dedicated travel agent and now specializes in romance travel, honeymoons, luxury travel, and destinations such as the Caribbean, Hawaii, Mexico, France, Italy, and England. Teri resides in Arizona and enjoys spending time with her family and trying out new restaurants when she's not traveling.
With her passion for travel and expertise in creating unforgettable experiences, Teri is ready to help you awaken your love for travel.
Contact: [email protected]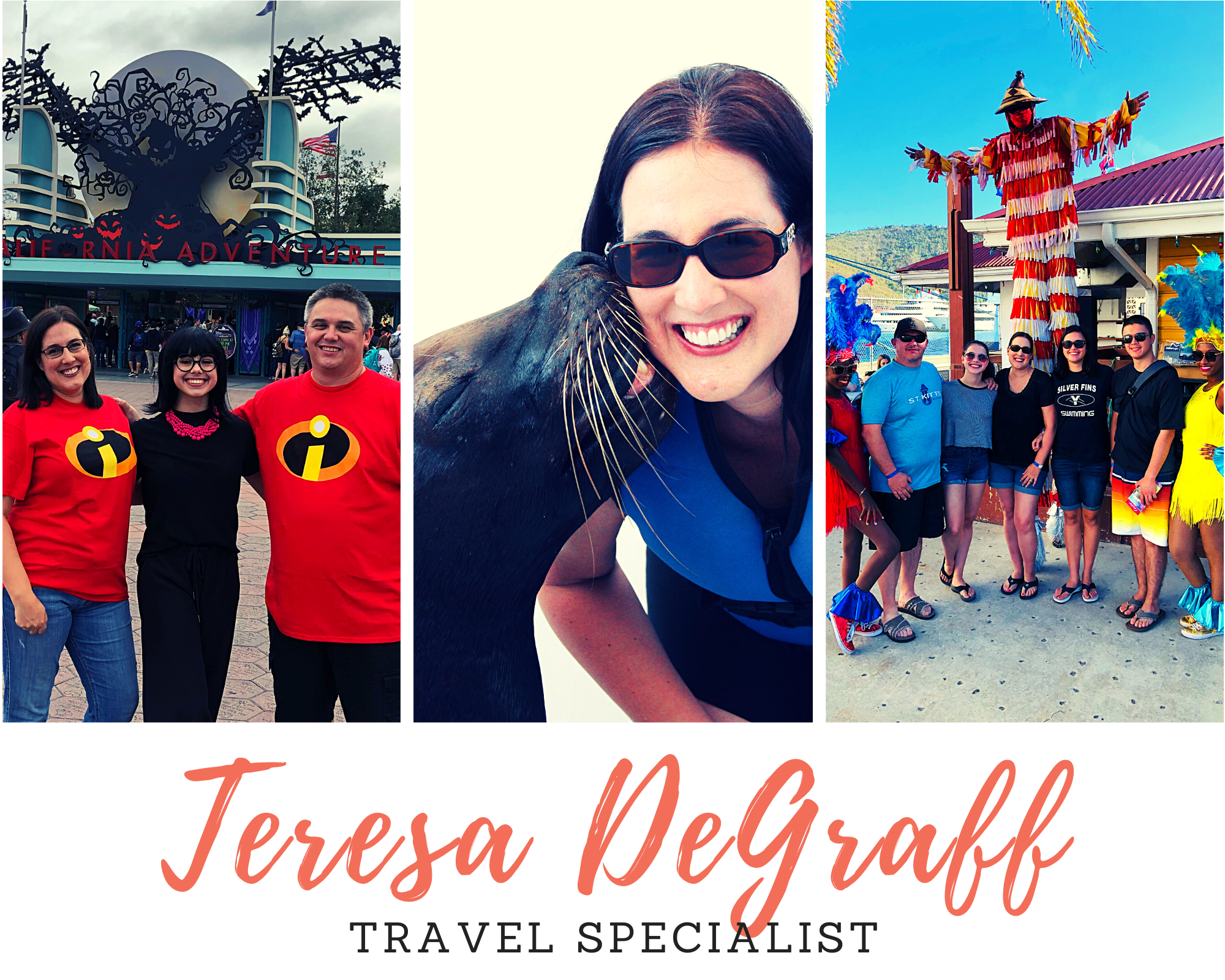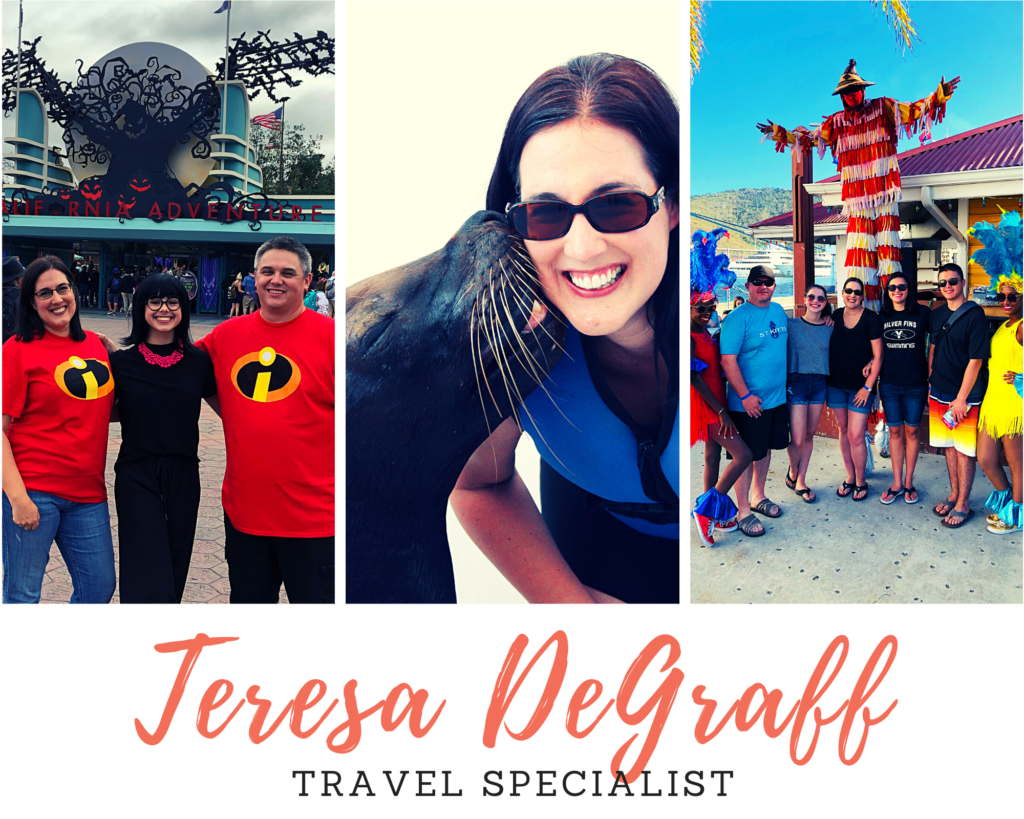 Teresa: Travel Maven
"Let's create your dream trip!" Meet Teresa, our travel maven who is passionate about helping families plan unforgettable adventures. As a mother of three, Teresa shares her husband's love of travel and believes that life is too short not to explore new destinations. Her family is known for embarking on ambitious trips, such as a month-long journey that included visits to Santa Fe, New York, Disneyland for some Oggie Boogie Bash, and Canada.
Teresa's goal is to provide the best customer service to her clients and to help them create lifelong memories through travel. She specializes in European adventures, destination weddings, trips to Hawaii, and exotic getaways. Whether you're planning a romantic honeymoon, a fun family vacation, or an exciting adventure, Teresa has the expertise to help you plan the trip of a lifetime.
Contact: [email protected]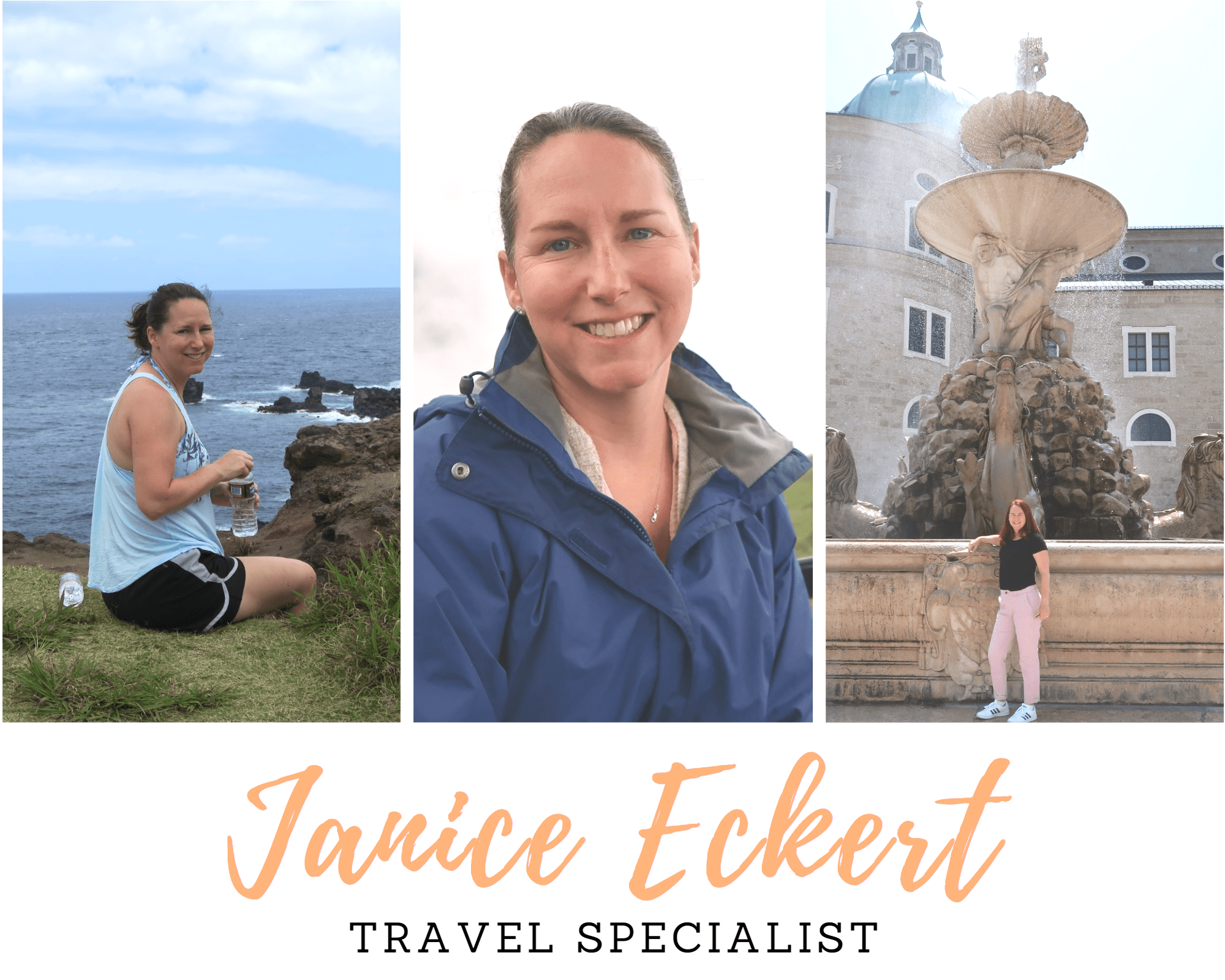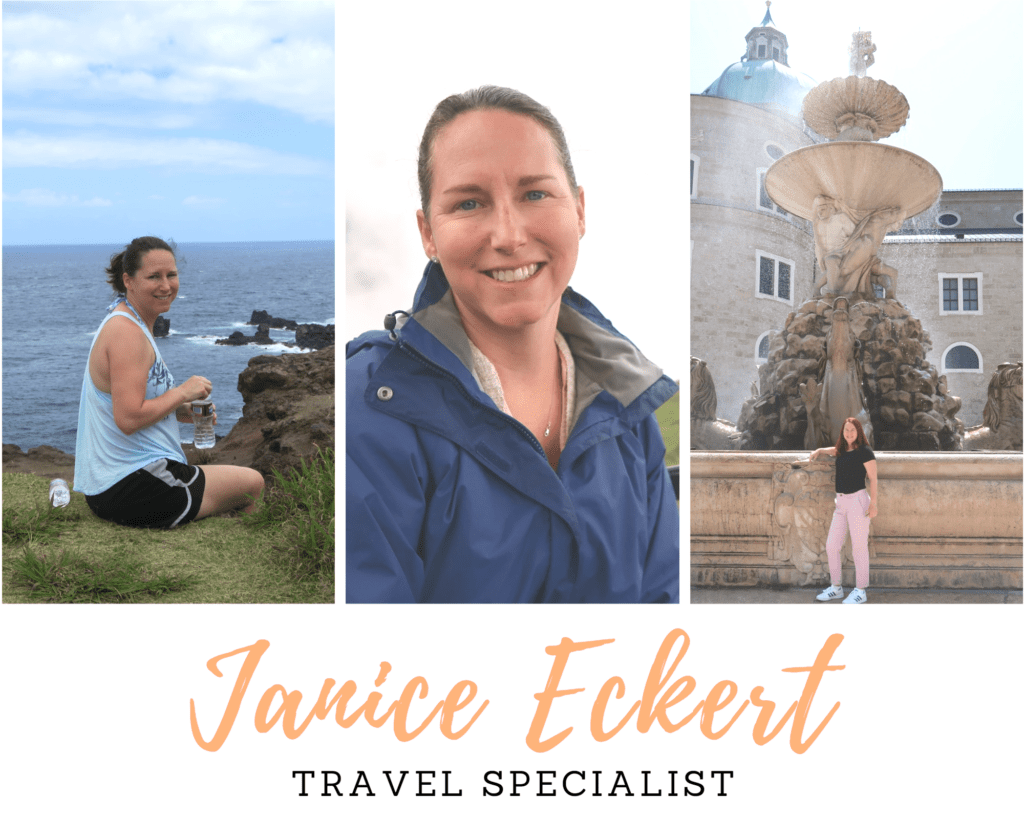 Janice Eckert: History Buff and Vacation Travel Specialist
Meet Janice, our resident history buff and vacation travel specialist! With a passion for travel that has taken her all over the world, Janice has been blessed with the opportunity to explore historic sites and buildings, something she loves to do. As a mother of five, she has spent countless hours planning spring trips and summer vacation adventures with her husband and family. Whether they were packing the car for an epic road trip or hopping on a plane to Europe, Ireland, Hawaii, Belize, or one of the many states in the US, it was always an adventure that resulted in memories to last a lifetime.
Janice grew up in the suburbs of Boston, where she developed a passion for all things historic by exploring the historic sites of New England. When she's not traveling, Janice enjoys researching new locations for possible destinations, spending time with family and friends, and pursuing her interests in horses, dogs, writing, hiking, playing games, and reading.
Becoming a travel agent was a natural fit for Janice, given her project management skills and her love of organizing things. She sees each trip that she books as a mini-project with a great itinerary and a chance to meet and work with some great people. Her goal for each trip is to provide an itinerary that suits the needs of the client and exceeds their expectations. Janice currently resides in Arizona with her pets.
Contact: [email protected]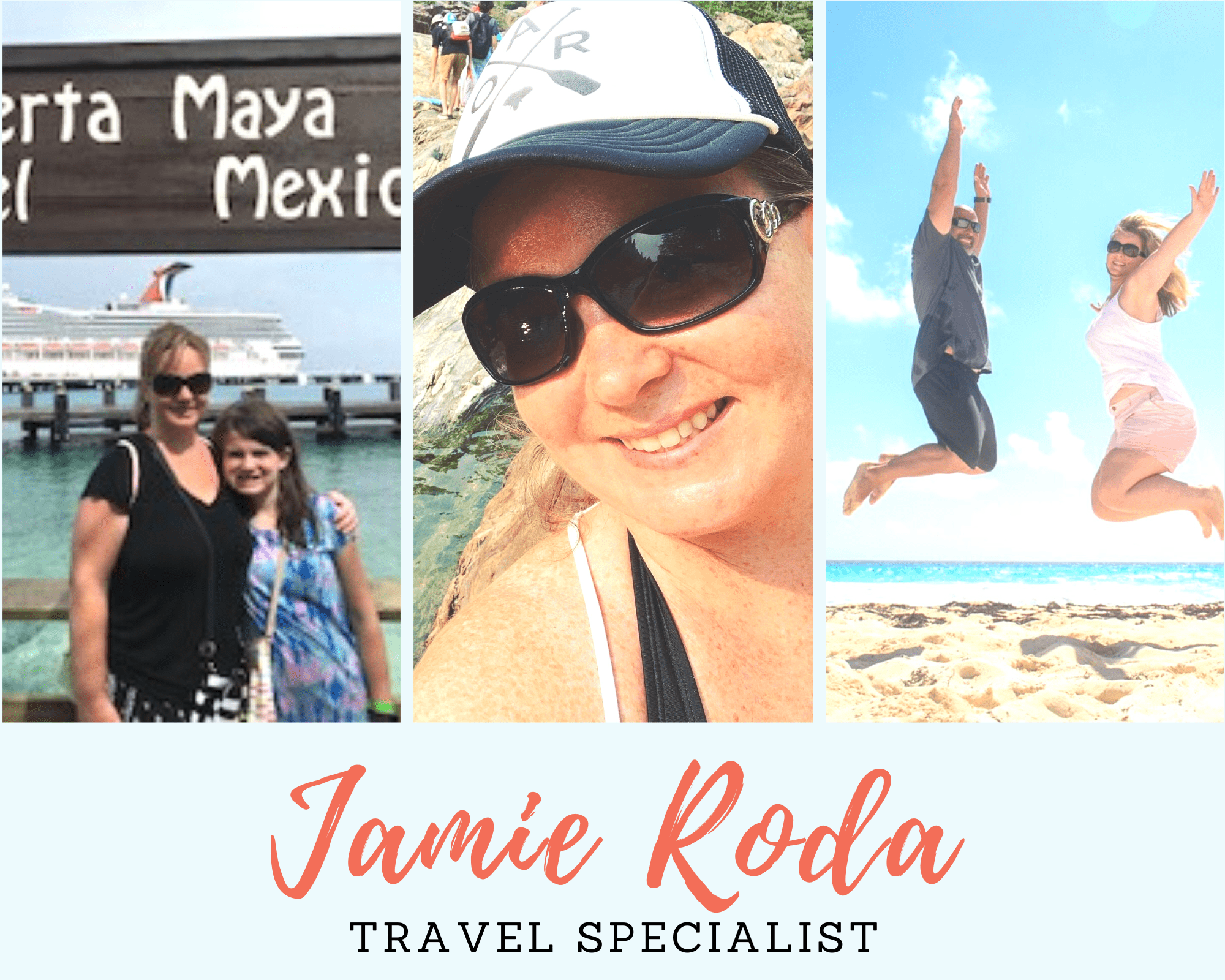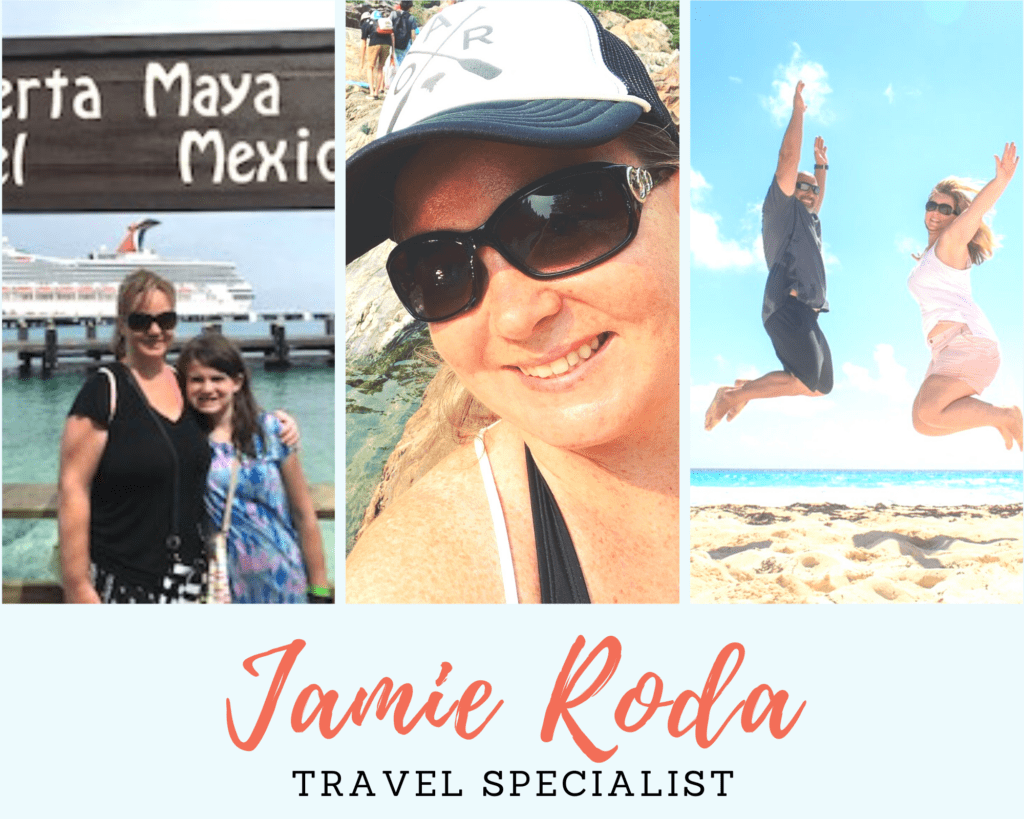 Jamie Roda: Oregon-Based Travel Expert
Meet Jamie, our Oregon-based travel expert! With years of experience planning trips for herself, family, and friends, Jamie is passionate about traveling and helping others achieve their travel dreams. She specializes in cruises, Mexico, and domestic travel, and is dedicated to making travel possible for everyone. Jamie resides in Oregon with her teenage daughter, fiancé, and their pets, which include two dogs and a cat. When she's not traveling, Jamie loves taking weekend trips around Oregon and California, especially near the water.
Contact: [email protected]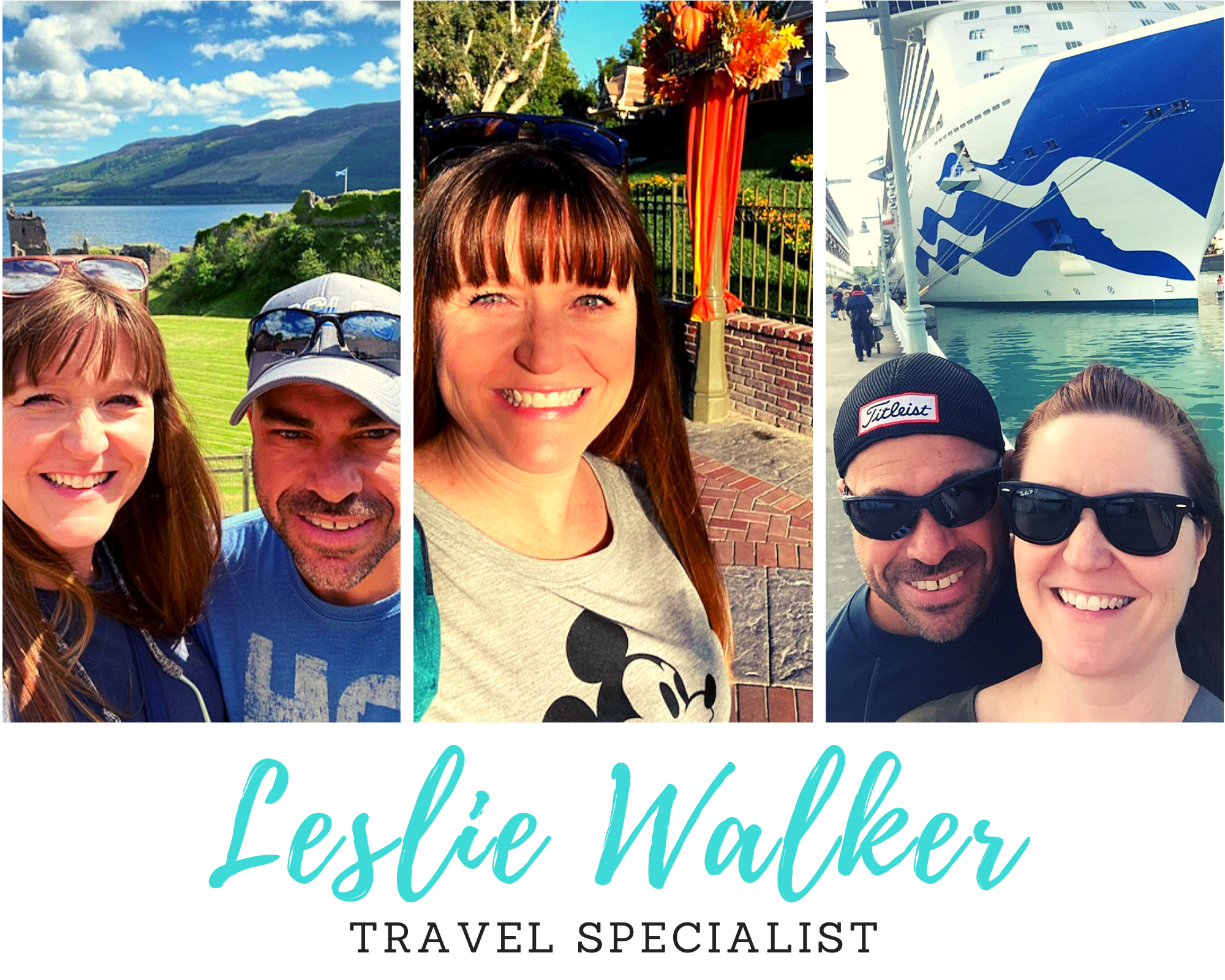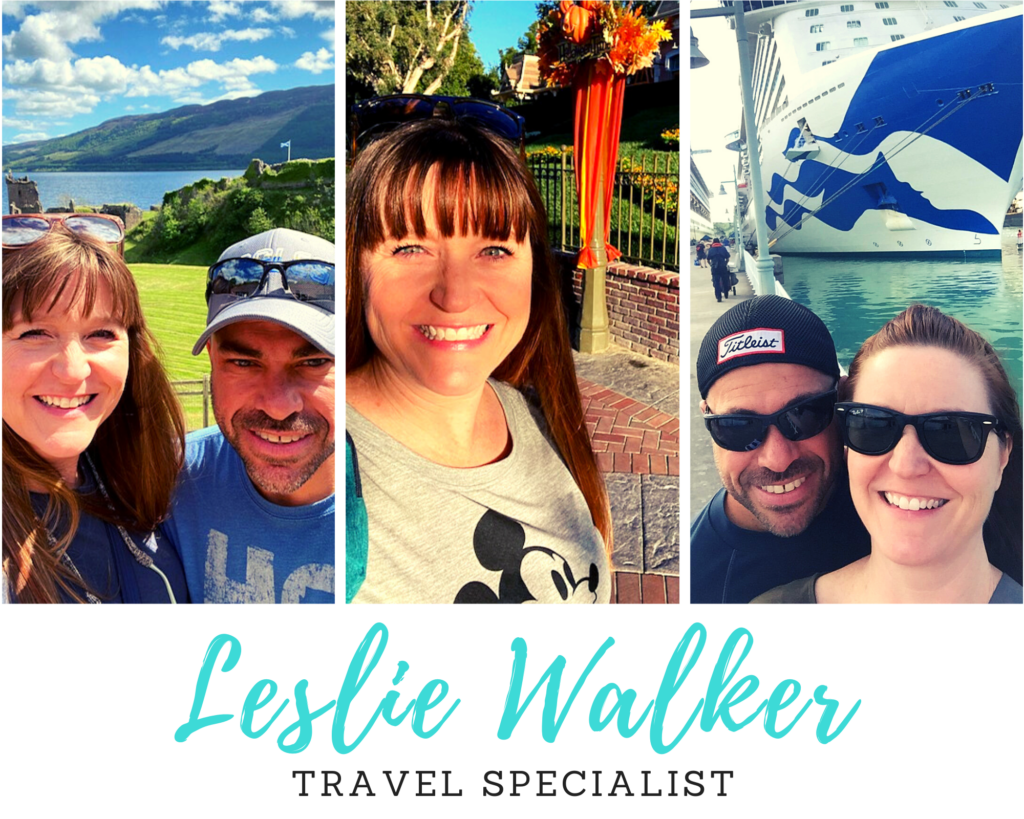 Leslie Walker: Phoenix-Based Travel Aficionado and Cruising Pro
Meet Leslie, a Phoenix-based travel aficionado ready to help you plan your next adventure! With an enduring love for travel and exploration, Leslie combines her passion with deep-rooted industry knowledge to craft memorable voyages for her clients. Her extensive travels have taken her across Europe, the Caribbean, and Mexico, providing her with a profound understanding of these diverse destinations and their unique allure.
Raised on a dairy farm, Leslie's work ethic is as impressive as her love for nature. As a proud parent to three grown children and a devoted dog-lover, her love for family and furry friends shines through. Backed by her supportive husband, she has offered her travel expertise to friends and family for over two decades, planning trips and vacations free of charge and earning much-deserved praise and loyalty in return.
An experienced cruiser, Leslie has taken over twenty sea voyages, making her the go-to person for planning a cruise. Whether you're looking to explore the magnificent coastlines of the Mediterranean or sail the crystal-clear Caribbean waters, Leslie has the know-how to plan a memorable journey.
Her mission is to offer tailored, personalized service to each of her clients, ensuring their travel experiences are nothing short of remarkable. Whether you're dreaming of a European city tour, lounging on Caribbean beaches, or an adventure-filled Mexican trip, you can trust Leslie to curate a journey that aligns perfectly with your wishes. Get in touch with Leslie today, and embark on an extraordinary voyage that will leave you with lifelong memories.
Contact: [email protected]