Fiji is a dream destination for beach lovers, surf lovers, resort goers, divers, snorkelers, rainforest hikers, adventurers, and you. There is no shortage of things to do and sights to see. There is a reason why you've seen dozens of films and tv shows shot from here. Fiji is absolutely gorgeous.
So now that you have found why the tropical paradise of Fiji is for you, we have one more small hurdle left in planning. You have 333 islands to choose from. Yes, Fiji is made up of 333 islands, many with their own unique feel and offerings. Luckily for you, we're here to help!
Get ready to hop, island hop
The first thing to remember when traveling to Fiji: you don't have to just pick one island. It's easy to get from island to island and most visitors do at least a few day trips or excursions, if not fully island-hop your way around every couple days. Up to you!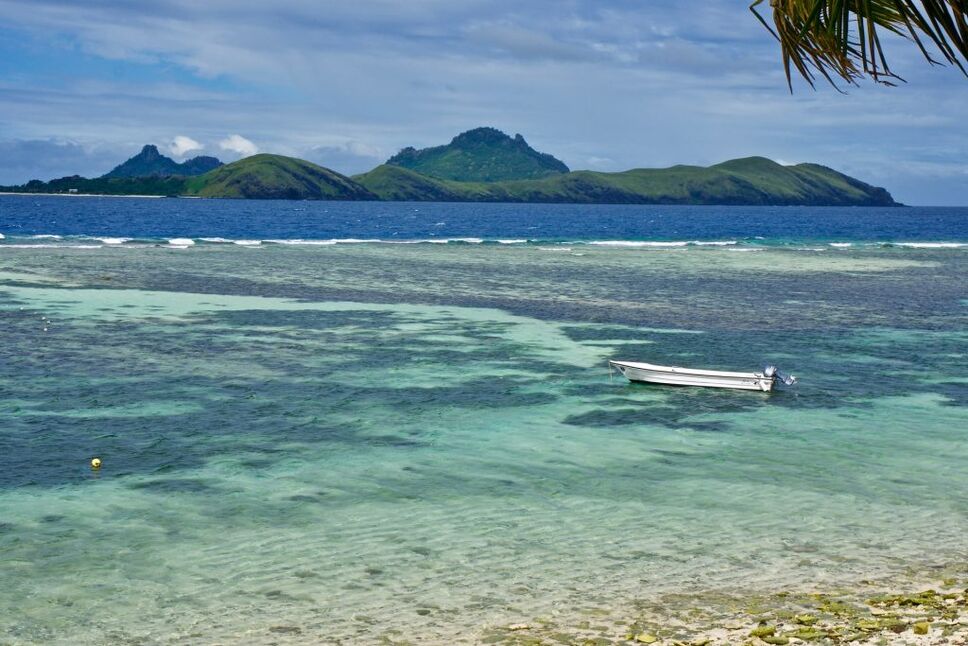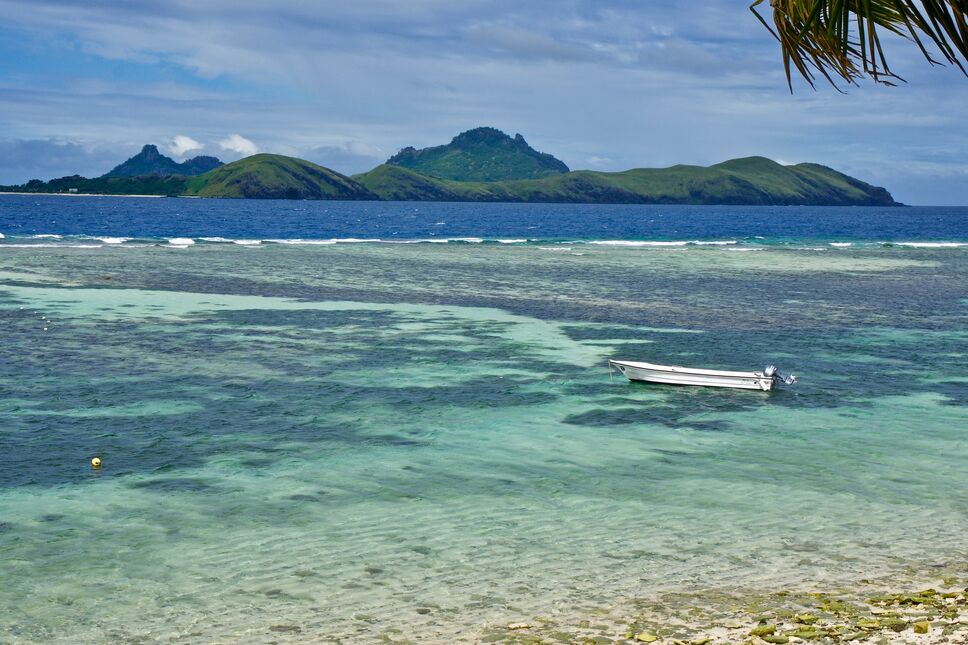 Your journey will likely begin at Nadi International airport on the main island of Viti Levu. This is the largest of the Fijian islands and home to most of Fiji's population. It's also a great place to start your getaway. The capital city of Suva is your chance to immerse yourself in the local culture and goods at the Suva municipal market, or slip into the rainforest and get in touch with the local flora and fauna at the breathtaking Colo-i-Suva Forest Park. Also, while on Viti Levu, do not miss your opportunity to see the Garden of the Sleeping Giant which has over 2,000 species of orchids to see. Stroll the boardwalks here which makes exploring the life of the deep rainforest accessible to even those in flip flops.
Off to the Beach
A quick 20-minute drive from the airport leads us to our next island paradise, Denarau. Yes, a drive. Linked up to the main island by a causeway, Denarau is a toes-in-the-sand beach destination with no need for boats or further air travel! The hotspot of Port Denarau is your hub here for all your resort town and beach-fun adventures. No need for a vehicle of your own either as the Bula bus is always around for hop on-hop off travel all over the island.
This is a great island for relaxing with the family, or having an award-winning spa day. Gorgeous beaches abound, and all the services you can dream of are available here. Want to get dive certified and have a massage? No problem. Want to play a round of golf followed by a round of drinks at the Hard Rock Cafe? We can do that. How about catching a barracuda in the morning and a few waterslides after lunch? Sign us up! Or rather, we'll sign you up.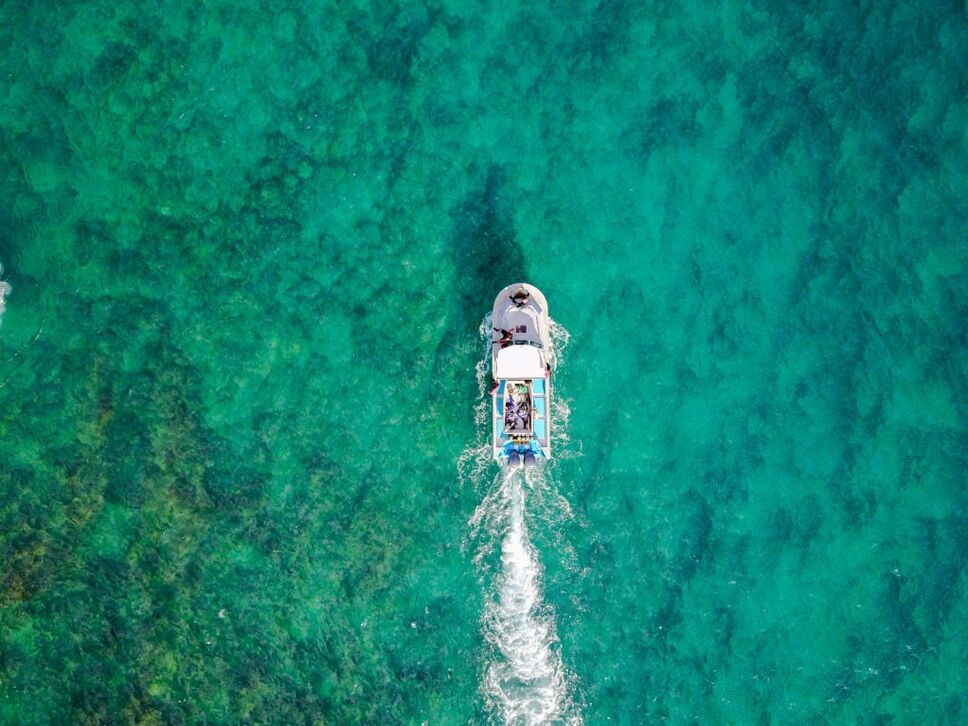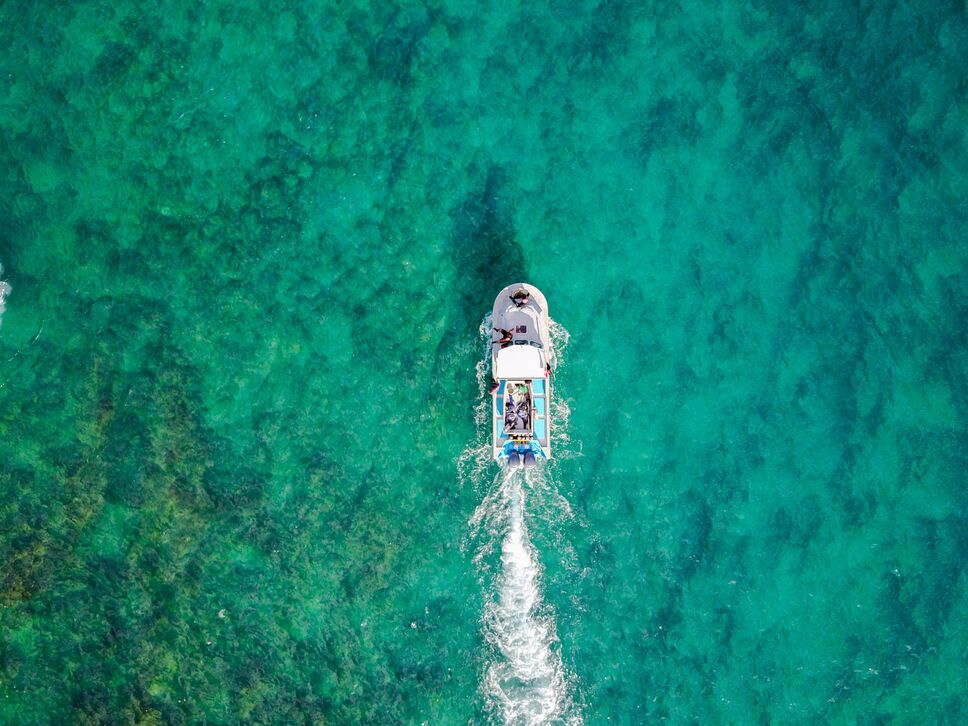 For the purest of white sand beaches and the best snorkeling around, Port Denarau is your destination… to book a trip further out. The most perfect islands will always be those which are a bit further out, and Fiji is no different. The Mamanuca and Yasawa Islands are a quick and easy day trip, and ready for you to feel like you have been dropped into your very own tiny island paradise. The snorkelling here is unlike anywhere you have ever been, but our favorite little piece of luxury is the Malamala Beach Club. Lounge in a private cabana, then hit the infinity pool for a few drinks and watch the sun go down. Perhaps even get married here on your own island with 398 of your closest friends. Did we forget to mention, the Malamala Beach club is on it's own island? It is.
Head out on the water
The Yasawa islands have just a handful of resorts. But what they lack in quantity they make up for in impeccable hospitality and serene luxury. This thin chain of 20 gorgeous sandy, palm-lined islands is also a mere 20-minute flight from Nadi Airport if you prefer to hop straight here. With unspoiled nature and photo worthy views around every corner, this island chain will make you think you were dropped into the set of Swiss Family Robinson. And you would be right, it was filmed here on Nanuya Lailai.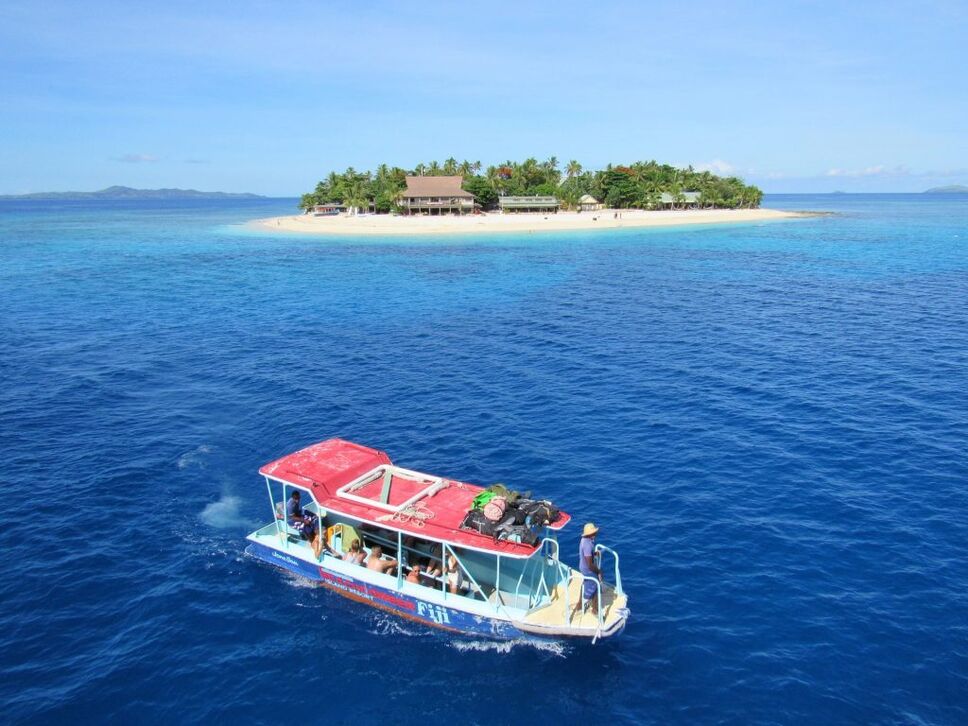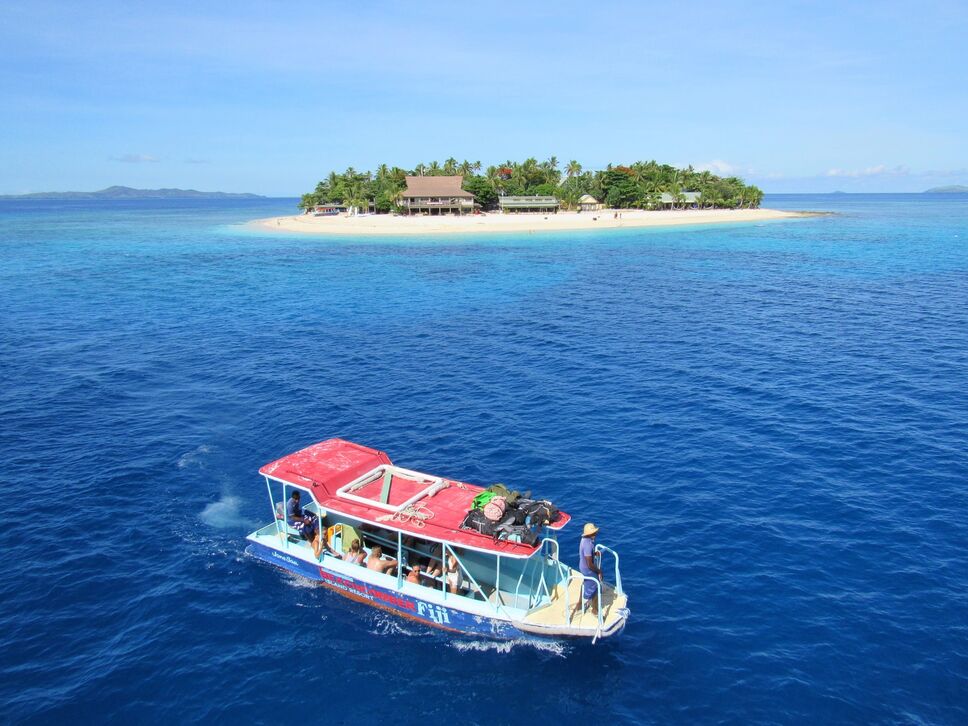 Far from surviving, you can be thriving in the Yasawas in your own all-inclusive bure (traditional Fijian cottage) at the Yasawa Island Resort & Spa. Grab a stand-up paddleboard and venture out onto the water at dawn to experience marine life and wake up your body to prepare for the day. Hit the tennis courts in the evening to make some new friends to have dinner with. Schedule a day trip to one of the nearby villages for a taste of local Fiji. 
Treat yo self
If your dreams are a little more Bachelorette and a little less Swiss Family Robinson, our next stop at Namale Resort and Spa on the second largest of the Fijian islands, Vanua Levu, will be the star of your trip. Two episodes of The Bachelorette were filmed here and with easy access via a one-hour flight to Savusavu from Nadi airport, you can relive their escapades yourself in five-star splendor.
After spending some time sipping cocktails on the isolated islands, it can be nice to return to a larger island. More opportunities for shopping, fresh food markets, handicrafts, and services are all available in town. Just 10 minutes from your resort. This is your chance to load up on souvenirs and try a few more of the local delicacies. Of course there is no shortage of cocktails and beachfront sunsets here either. 
Ready to book an incredible vacation to Fiji?
Fiji is full of options and this is merely a starting point. These are a few of our favorites, but there are many other great ways to experience Fiji. We would love to help you find your own special place among Fiji's 333 islands, just send us a message and let us know what the perfect vacation is for you and odds are Fiji has you covered.