Kristin and Salvatore didn't initially plan on having a wedding at all, let alone a destination wedding. They've been together for years and share a home with their three daughters. It's a well-established relationship and lifestyle. For years their lives have already looked like they were happily married with a family, happily settled in at home. 
But with neither having traveled outside of the country before, they decided it was time for a big trip. Something totally new and foreign to them – somewhere international. 
"I wanted to go on a vacation. Let's go somewhere we've never been. Let's get 'out of here' out of here." Meaning they were going somewhere cool. 
After deciding this, the thought came up that perhaps they should combine this with a wedding. Something intimate with just the two of them. They didn't need the big ceremony or reception. Just something simple, casual, and relaxed. That's when they got in touch with Cindi, owner of Awaken Travels about a destination wedding.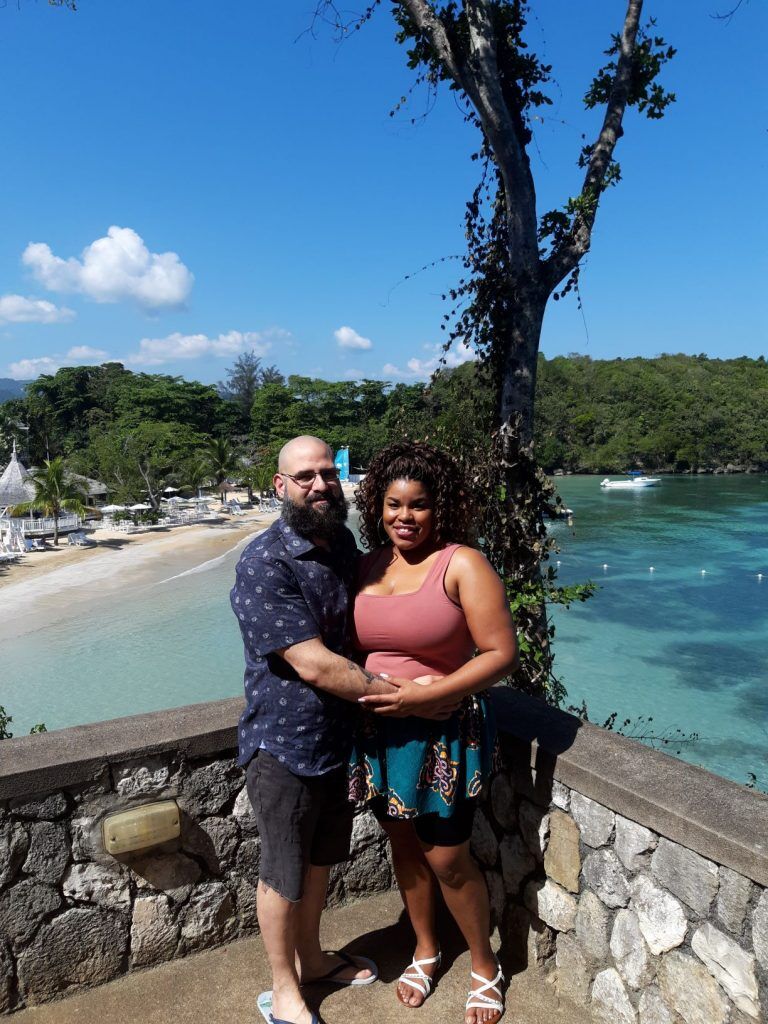 Where in the world to have a destination wedding
Kristin and Salvatore had the inspiration and motivation – they wanted a combination of a vacation and an intimate wedding outside of the USA. With no destination in mind, Cindi got to work finding the perfect location for their destination wedding + honeymoon + first international vacation. The couple had a few requirements. They wanted the destination to be a direct flight from their home in Dallas, Texas. They wanted tropical beach vibes but within a reasonable budget. Nothing too extravagant but something that felt luxurious and included some pampering and relaxation.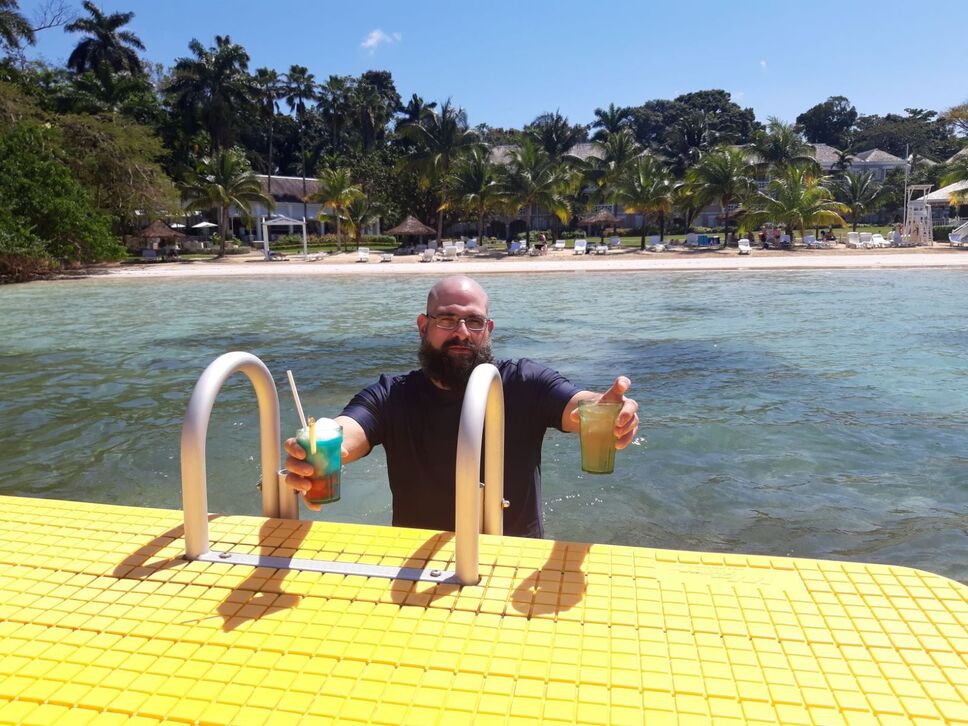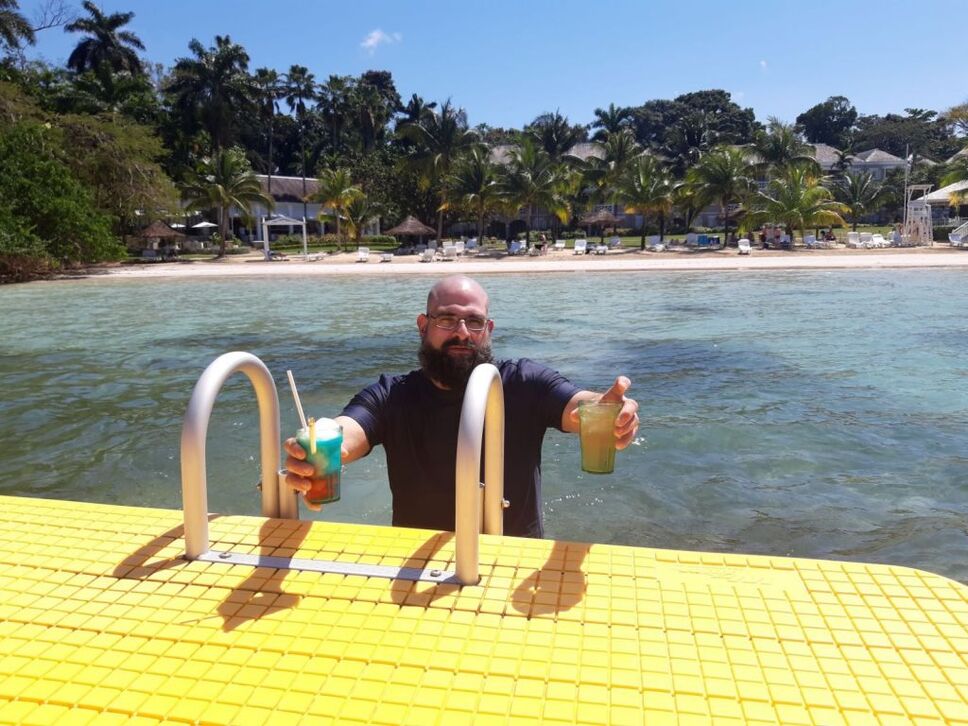 Cindi's expertise knew exactly where they belonged – the Couples Sans Souci All Inclusive Resort in Ocho Rios, Jamaica. An adults-only resort with fantastic all-inclusive benefits matched perfectly to Kristin and Salvatore's criteria for their destination wedding and honeymoon.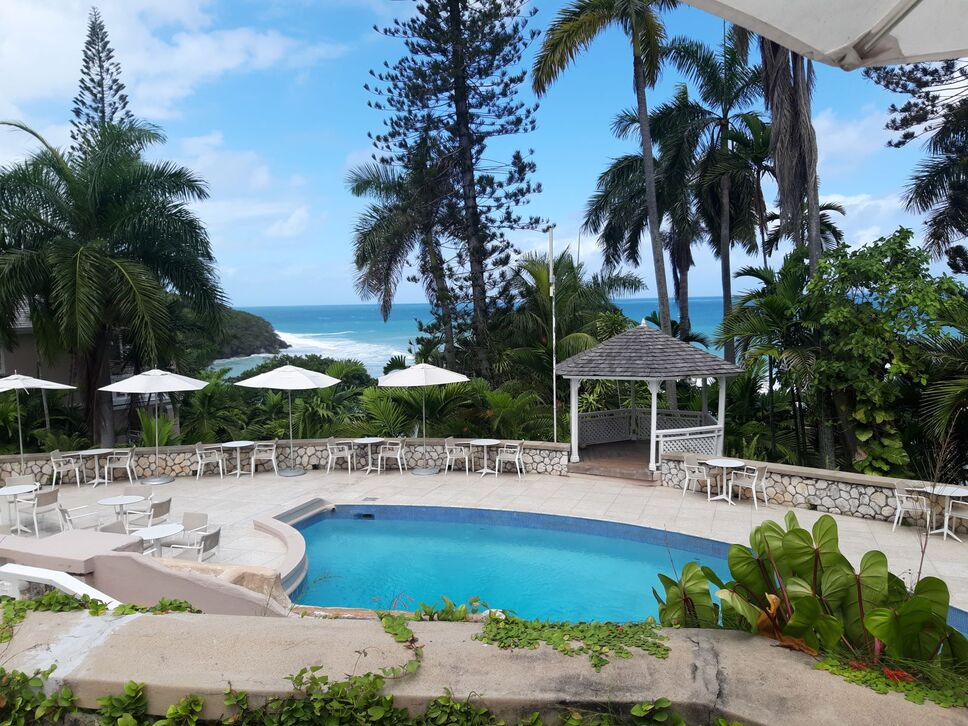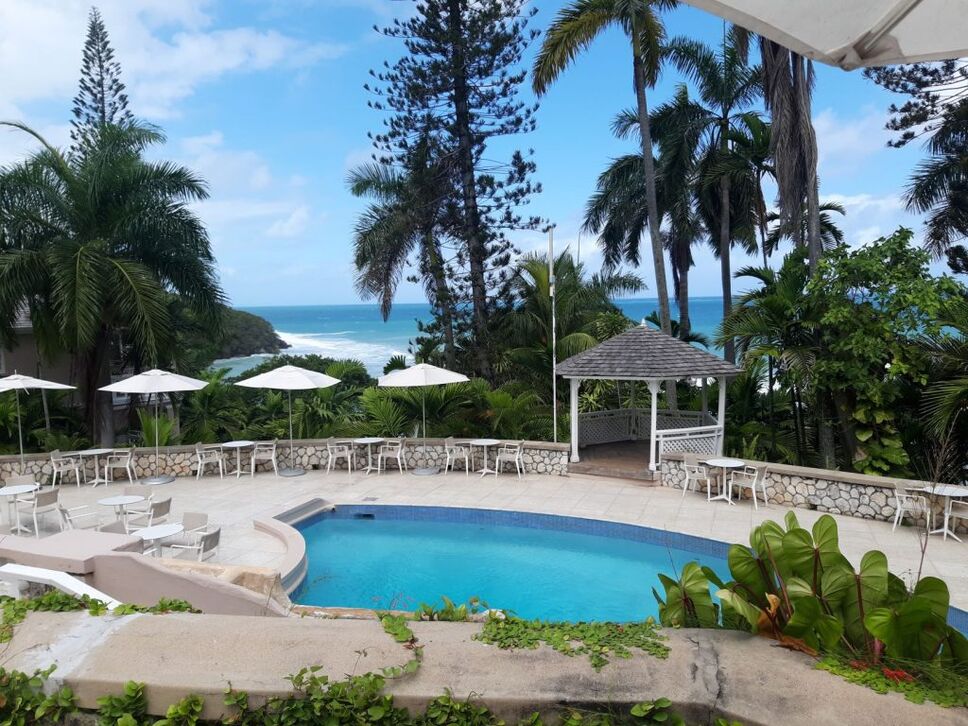 As a college professor, Kristin's time off coincided with spring break, giving the couple five days to live out their dream wedding and honeymoon in Jamaica. The shorter time frame for their destination wedding highlighted the importance of heading to a location that had a direct flight from their home.
All the good stuff
The two had some highlights to their Jamaican destination wedding. Dinner on the night of their arrival was on the lawn with dancing. Salvatore didn't take part but Kristin who loves line dancing, took to the stage to join in. The two fondly recall meeting the cats at the resort who saunter the beach during the day looking for pets. Salvatore named them all. Dinner on their wedding eve was a romantic dinner for two in the gazebo – the same gazebo where they would say "I do" the next day.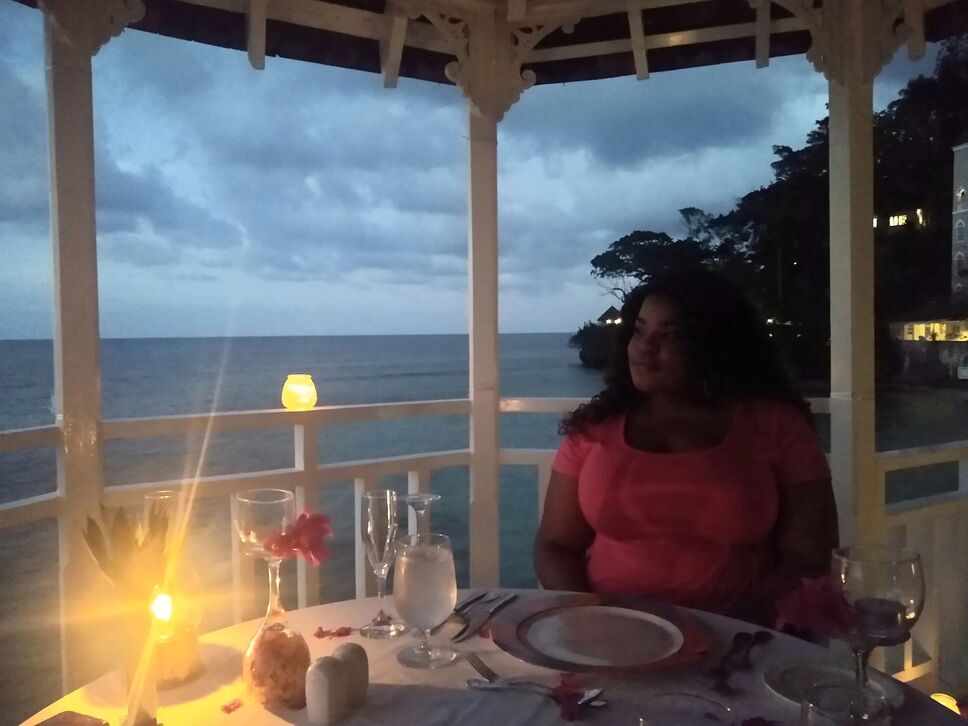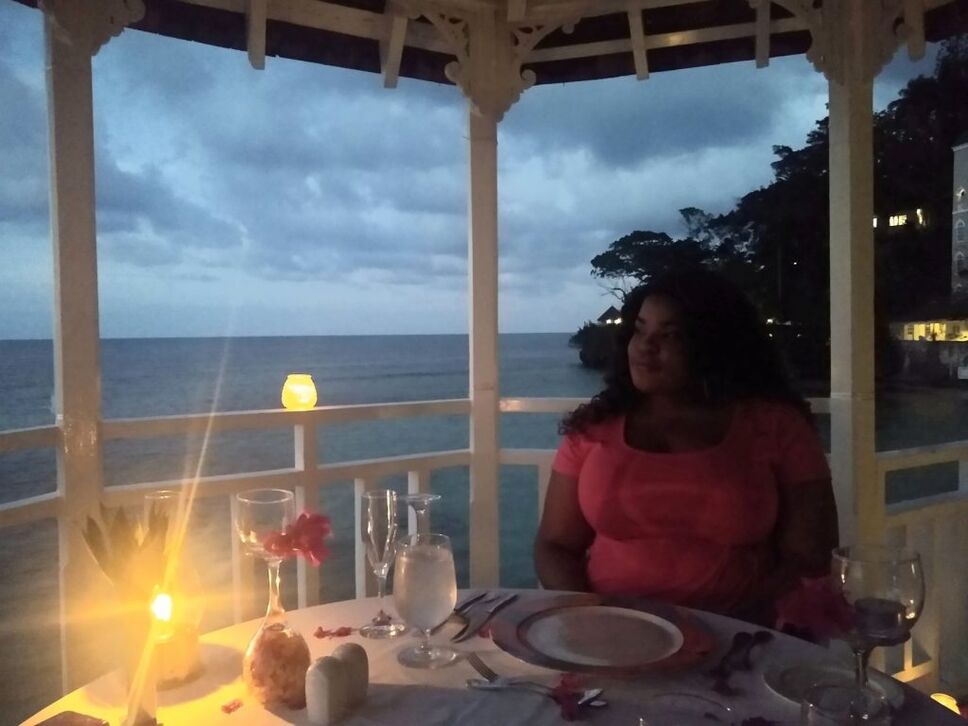 Kristin and Salvatore loved the Couples Sans Souci Resort. Krisitn mentioned the "adults-only" aspect was something she never knew she needed, but enjoyed. Not only did the couple have an amazing wedding ceremony, they enjoyed the stay so much that they looked into staying longer! Logistics like getting back to work and who would take care of their daughters led them to keep the vacation extension a dream, but the two plan on returning to not only Jamaica, but specifically to the Couples Sans Souci. "When we go back, there will be a lot of nostalgia," Salvatore said. Rainy weather led them to skip some resort activities they were hoping to get to, so the second trip will include some of those missed excursions.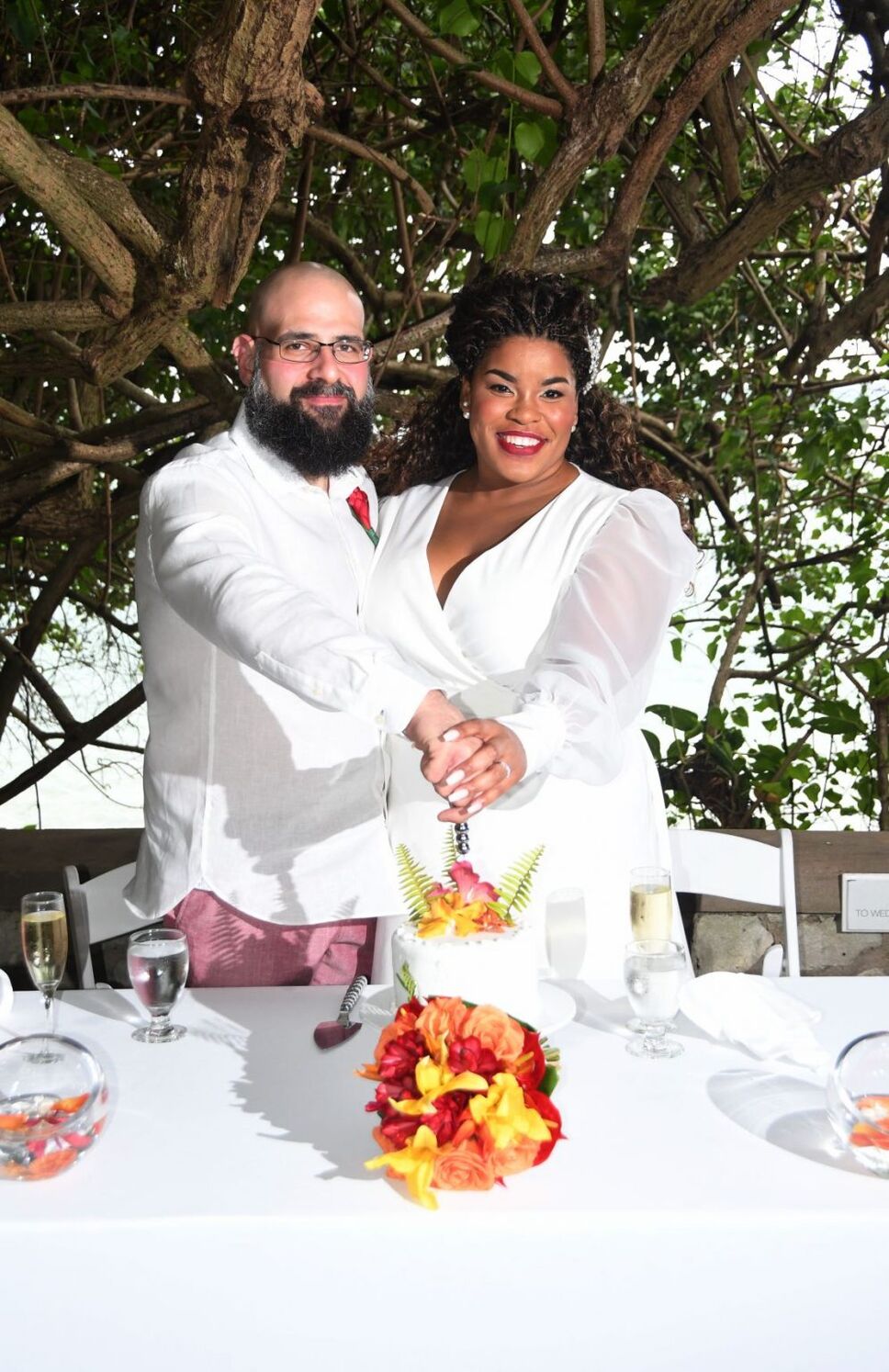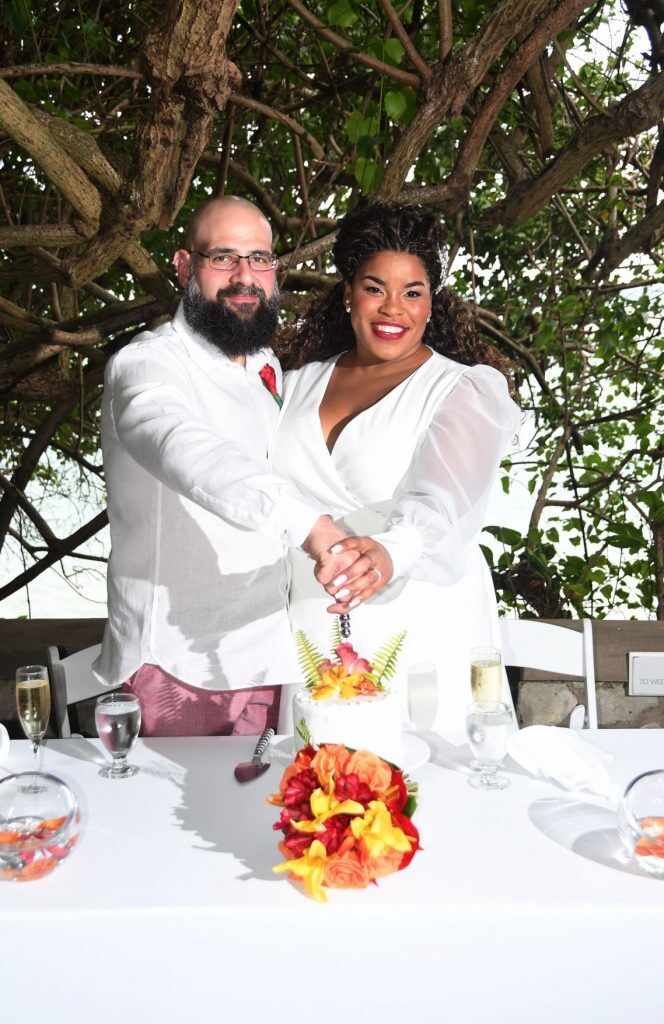 With the resort boasting five restaurants, six bars and daily restocking of your personalized mini-fridge, we can understand why they'd be planning to head back to the Sans Souci Resort. They, like us, enjoyed the all-inclusive aspect. As Salvatore mentioned, this helps keep from having unexpected additions to the budget. This is especially true when it comes to weddings, as last minute expenses can crop up. But with a destination wedding package, it's all sorted out before you book!
An honest review
When offering advice to couples considering a destination wedding, they said, "It's super special, especially if you go somewhere you've never been before. It's an added adventure." They both agree that when planning a destination wedding, it can be hard to tell which vendors are authentic and which are a scam, especially in our modern online world. Another reason why they recommend using a destination wedding specialist to execute planning, ensuring each vendor and location is up to standards and provides a high-quality service.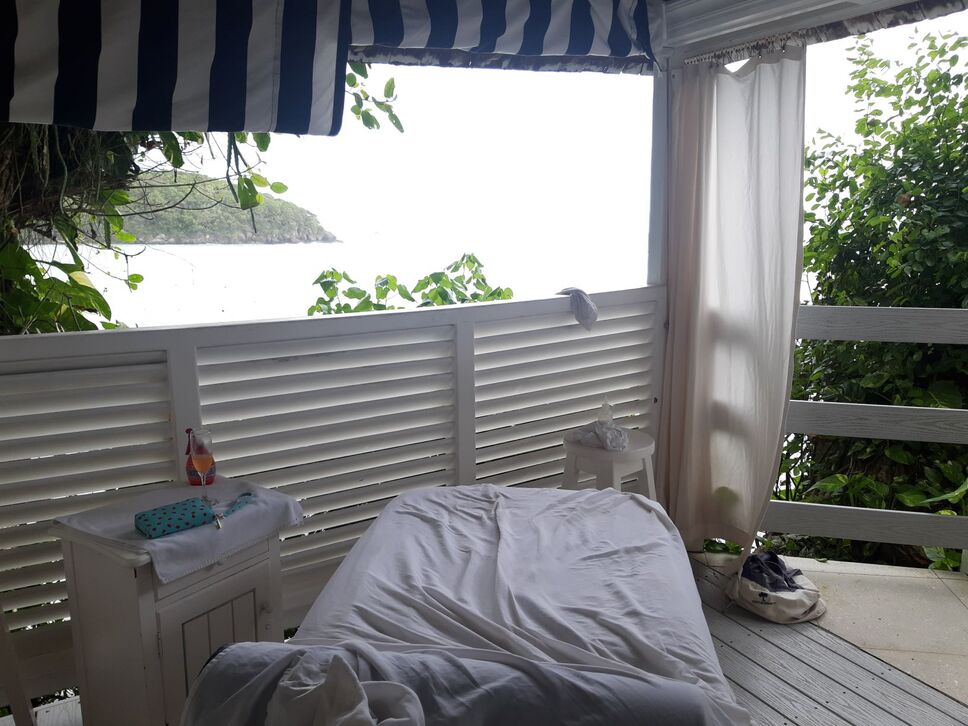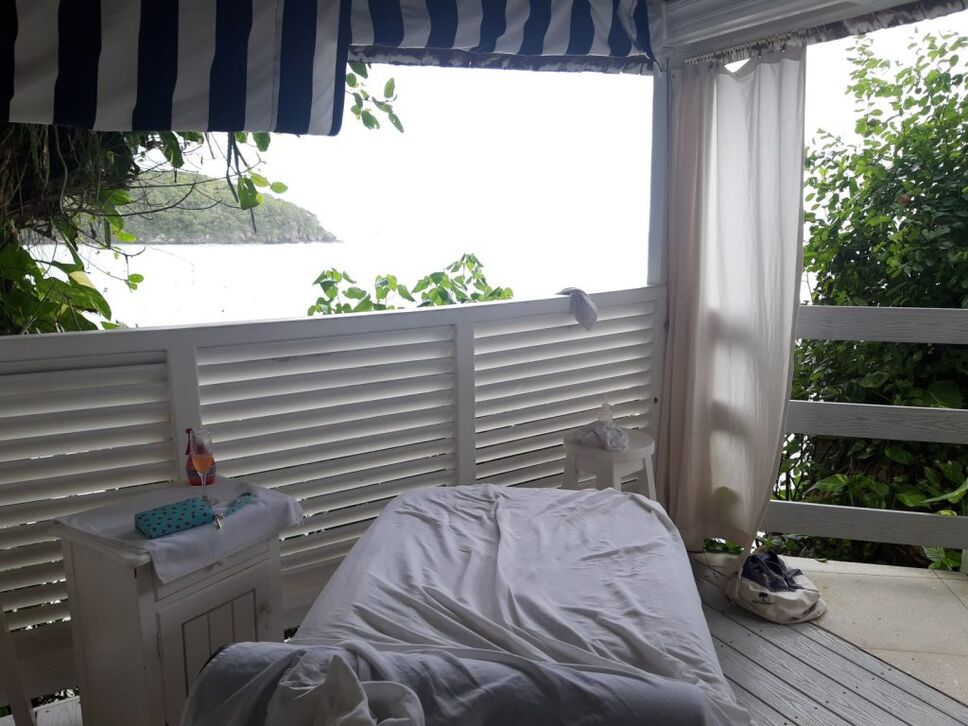 Kristin was especially impressed with the resort's on-site hairdresser for her wedding up-do. She also loved the florist and the photographer. The couple also spoke fondly of the bartenders and all the staff at the resort who helped with their ceremony. They also mentioned that if you're a fan of Jamaican rum, this is the resort for you, where a rum float comes on all beverages if desired! Did we mention it's all-inclusive?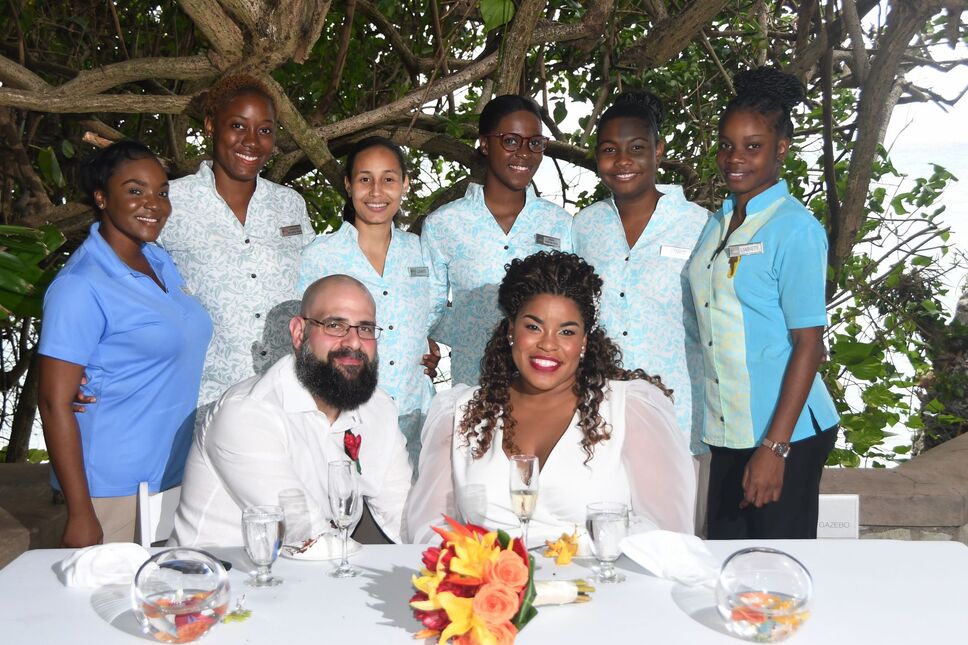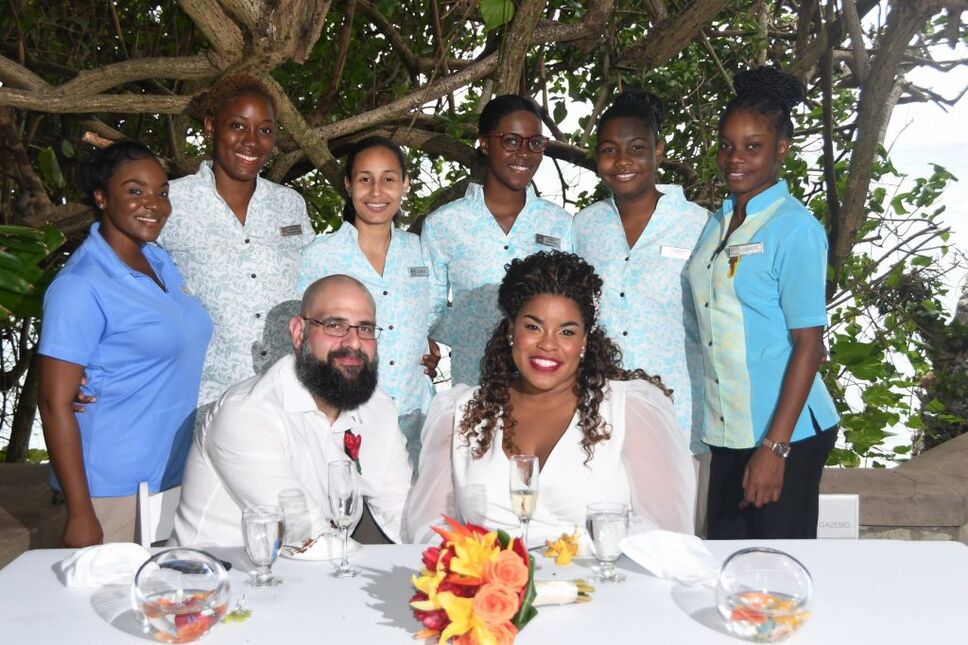 Thinking of planning a destination wedding?
We understand there's a lot to consider before committing to a destination wedding. Depending on your desires, a destination wedding could be perfect for you. Even if you're not interested in traveling abroad, we have some great recommendations for destination weddings in the US. Get in touch with us and we'll help you decide if your criteria match well with a destination wedding. If yes, we'll help you decide on the perfect location. We want your wedding to be as special as you do!