Crispy autumn leaves are falling and the grocery store shelves are stocked with everything pumpkin spice. That can only mean one thing: Christmas is coming quickly! This year has miraculously flown by but also gone as slow as a sloth in the Costa Rican jungle. But ready or not, Christmas will be here before we know it. Christmas vacation 2020 may have some new constraints on it that we haven't dealt with before, but that's no reason to fret.
Whether you're looking to take a road trip for Christmas or fly off to a tropical destination, these are our top picks for your Christmas vacation in 2020.
Have it all in Costa Rica
Are you already bundled up in down clothing before Halloween? Are you dreading the upcoming winter weather? If this sounds familiar, the only solution is to fly to the warm beach for your Christmas vacation! One of our favorite tropical destinations that is currently open to US citizens is the Central American gem of Costa Rica.
With a large Catholic population, Christmas is a huge celebration in Costa Rica. Think Christmas trees, lights, music, and feasts. It likely won't be turkey, green beans and mashed potatoes, but tamales and tres leches cake will make fine substitutions. Bonus points for spending Christmas in Costa Rica: they're huge fans of eggnog with rum!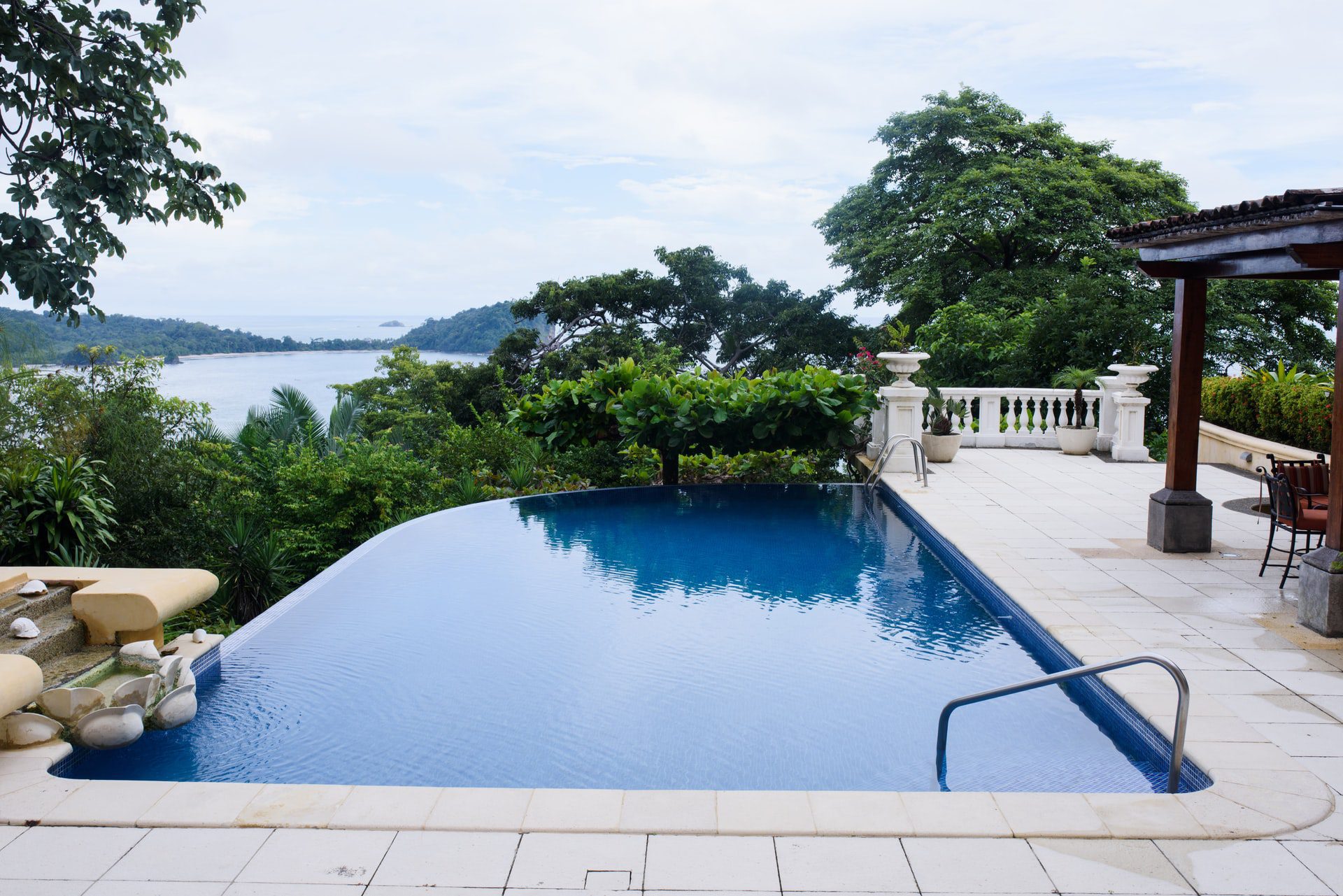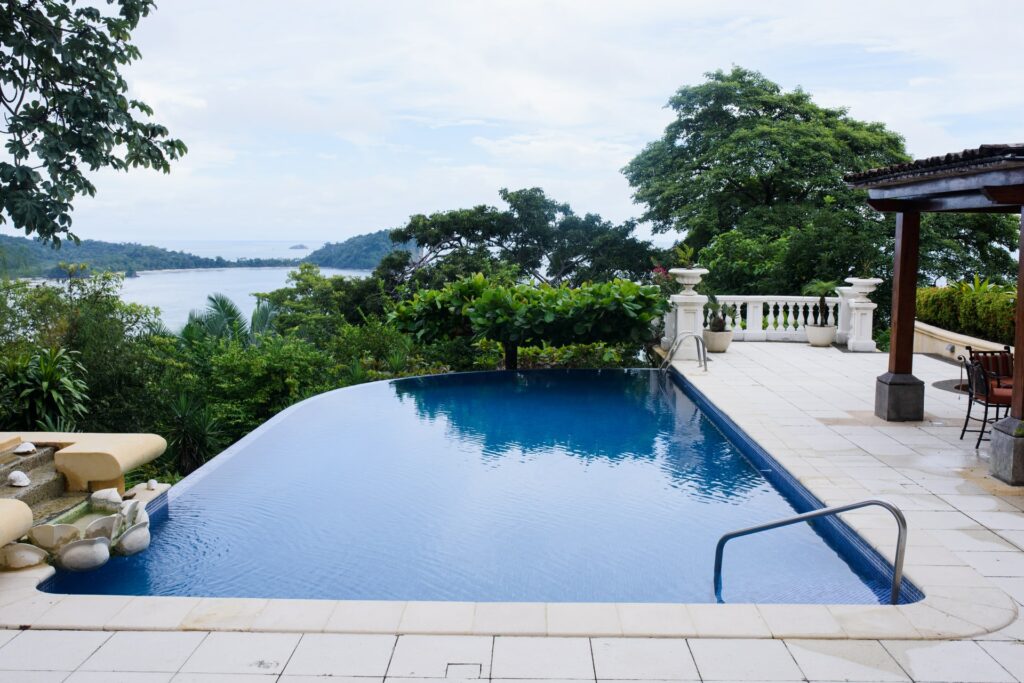 Costa Rica hits the spot for almost every type of traveler. We love it for family vacations looking for the perfect balance of adventure and relaxation. We also love it for romantic anniversaries, couples-getaways, or destination weddings. It doesn't get any more romantic than a Christmas destination wedding in the tropics.
December marks the start of the dry season in Costa Rica, and the most reliable perfect beach weather will be along the Pacific Ocean. Staying for New Year's celebration is a great idea, too.
To get into Costa Rica for your Christmas vacation this year, you'll need to present a negative Covid-19 RT-PCR test taken within 72 hours of landing in the country. You'll also need proof of a return plane ticket, and fill out a simple form to present to the agents once you land.
Indulge in Mexico
Our border neighbors to the south are ready to greet you for Christmas vacation 2020. We never get tired of visiting Mexico and exploring everything the country has to offer. Similar to Costa Rica, the country offers countless options to keep your travel party happy.
No stranger to incredible hospitality, Mexico will fit your agenda of combining Christmas traditions from home with some local specialties. Most resorts will be decked out for the holiday and offer a fantastic Christmas dinner.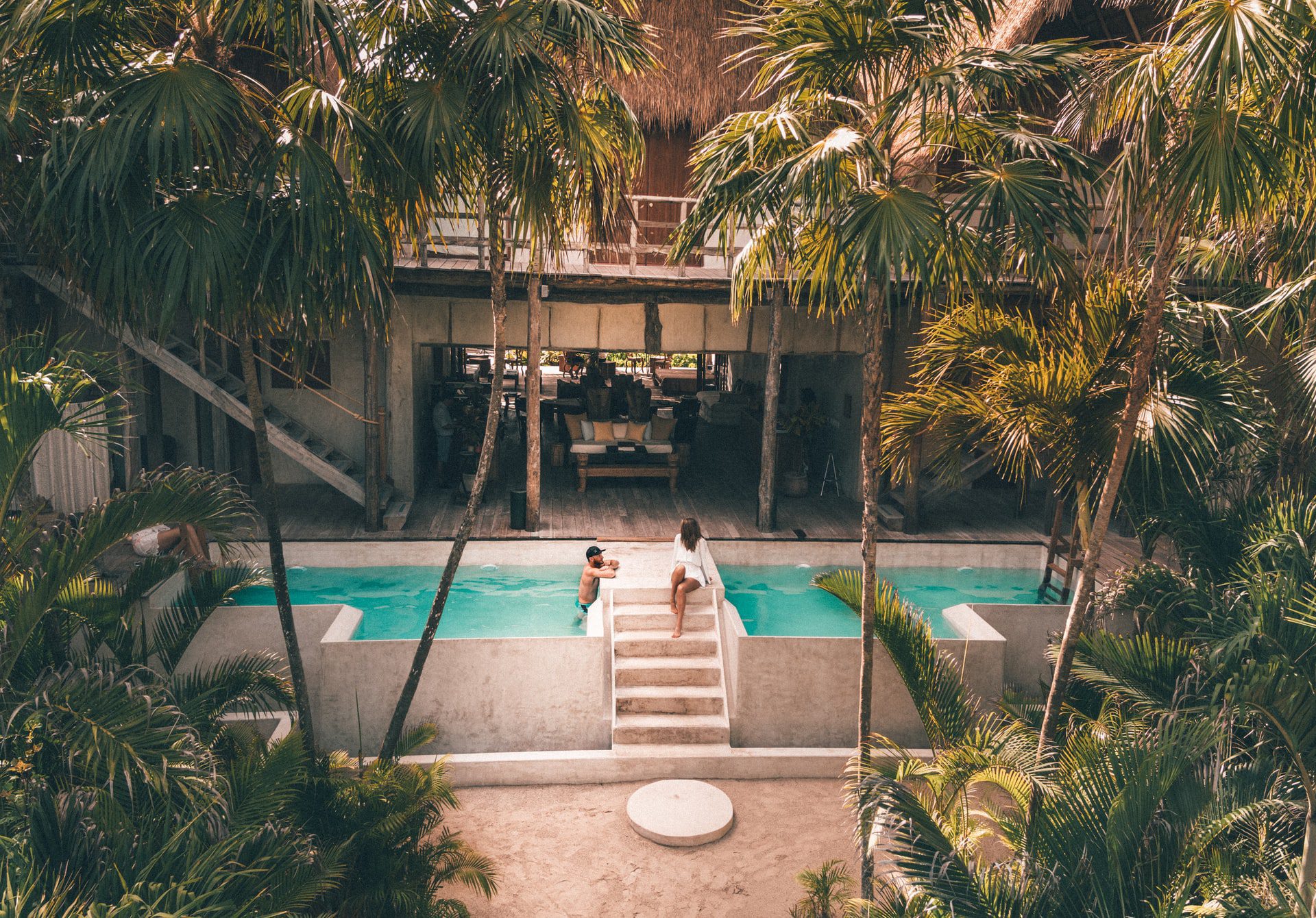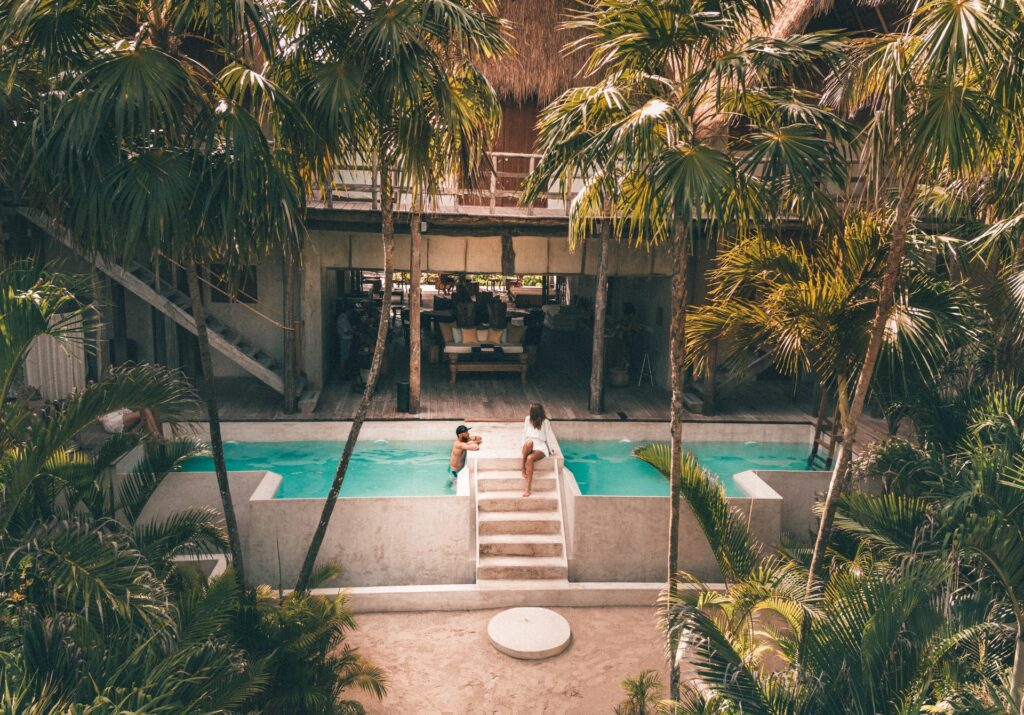 Cabo San Lucas is a great option on the tip of the Baja Peninsula. On the other side of the country, along the Gulf of Mexico, Cancun and Tulum are some of our favorite vacation destinations.
Envision waking up on Christmas morning to warm sunshine. Breakfast is a platter of fresh fruit and coffee, poolside, of course. This is followed by a catamaran ride and snorkeling or diving for those who wish. Dinner is a bounty from the sea with local delights and you don't have to cook anything or do any dishes! If this sounds like your kind of Christmas, Mexico is just the right spot for you this year. Resort life for your winter holidays is a high sigh of refreshment – just what you need right now.
Cuddle up in the San Juan Islands, Washington
Can't get onboard with the idea of a palm tree with Christmas lights? We hear ya. Sometimes the tropics feel best suited to the summer months. If you're a fan of celebrating the holidays surrounded by beautiful and chilly nature scenes, head to the San Juan Islands in Washington state.
Not far from Seattle, you'll board the ferry in Anacortes bound for one of a small handful of islands only accessible by ferry, charter flight, or private boat. From here, you have your choice of island to choose as a destination. The small and charming Lopez Island, the beautiful resorts of Orcas Island, or the sleepy Shaw Island.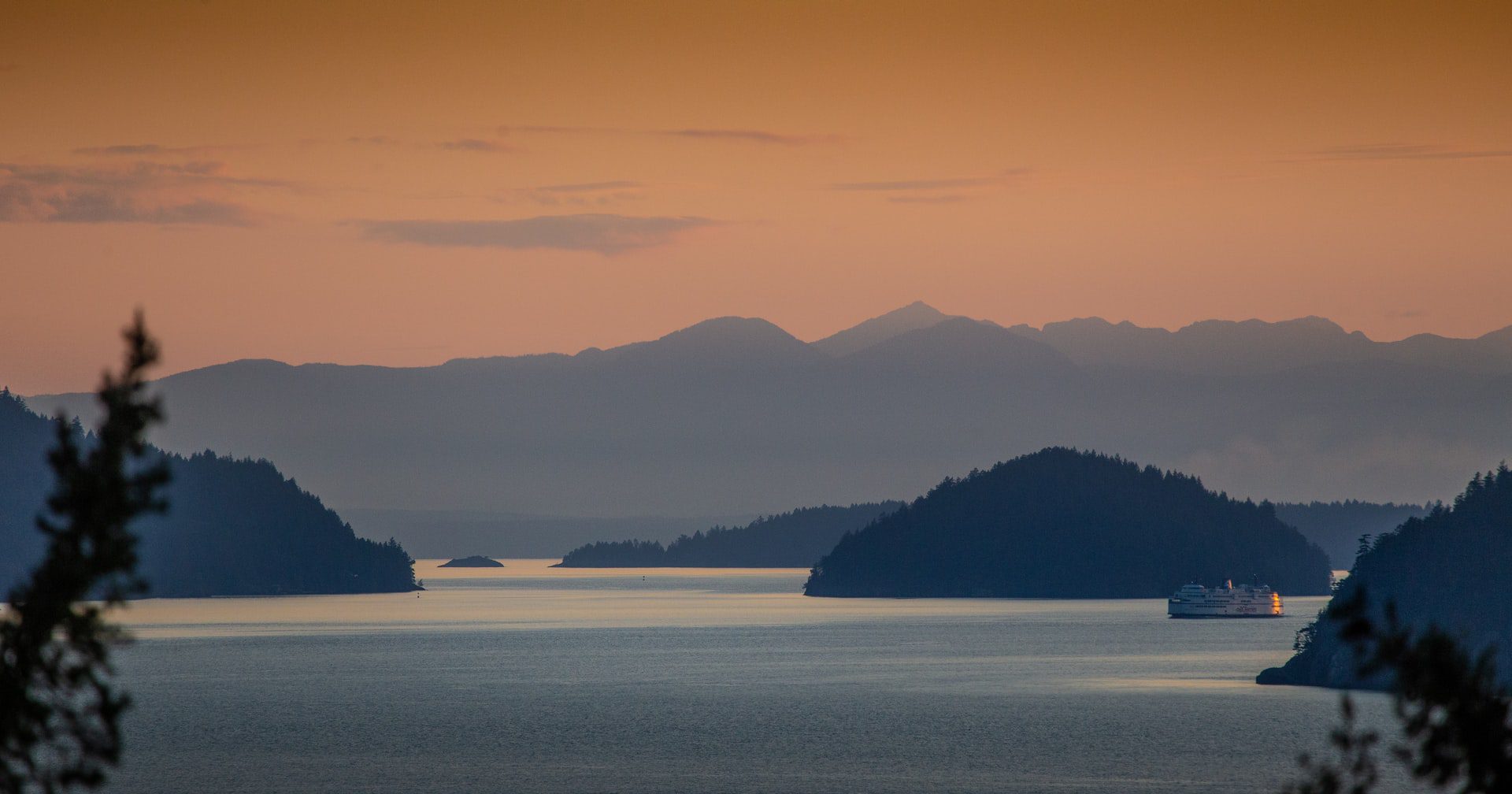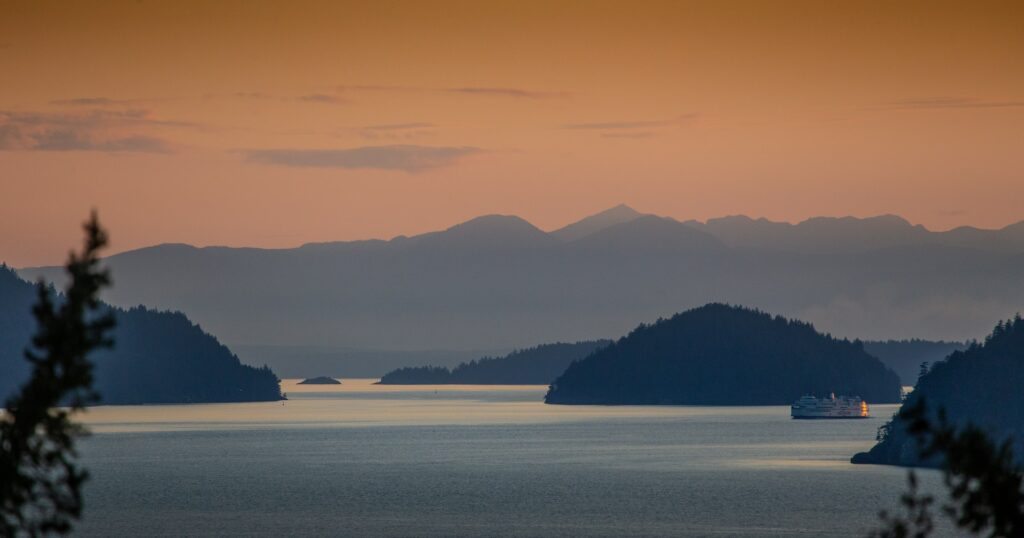 For this particular holiday trip, we recommend the largest island, and the namesake, San Juan Island. It has that perfect balance of cute boutique shopping streets complete with markets and dozens of delectable eating options. It also has tons of great options to call your home base. By ferry, you'll be dropped off right into picture-perfect Friday Harbor, the center of town for the island. Here you will find all those last-minute gifts, local handicrafts, fresh baked goods, and all the seafood you can handle, straight from the boat. It doesn't get any fresher!
San Juan Island has tons of great options for sleeping and restaurants here, as well. We love heading to the northwest corner of the island for dinner and lodging. Here you will find the idyllic Roche Harbor Resort. A luxurious resort nestled in a calm harbor filled with the yachts of the local tech entrepreneurs and retirees. Here you will find peace and tranquility among the unspoilt nature of the resort as well as some of the finest locally sourced and inspired food imaginable.
Take to the Slopes in the USA
Everyone loves a ski holiday and what better time for some snowy adventures than Christmas? If you don't love skiing vacations, maybe we can change your mind.
Whether an adventure seeker looking to remind yourself you are alive, or one who prefers to cuddle up by a roaring fire in a rustic lodge, ski resorts are a perfect destination for the holidays. Don't be under the impression that just because you're at a ski resort you have to ski. The amenities are often world class and have tons of variety for one who has no desire to slide down the mountain on a ski or a board.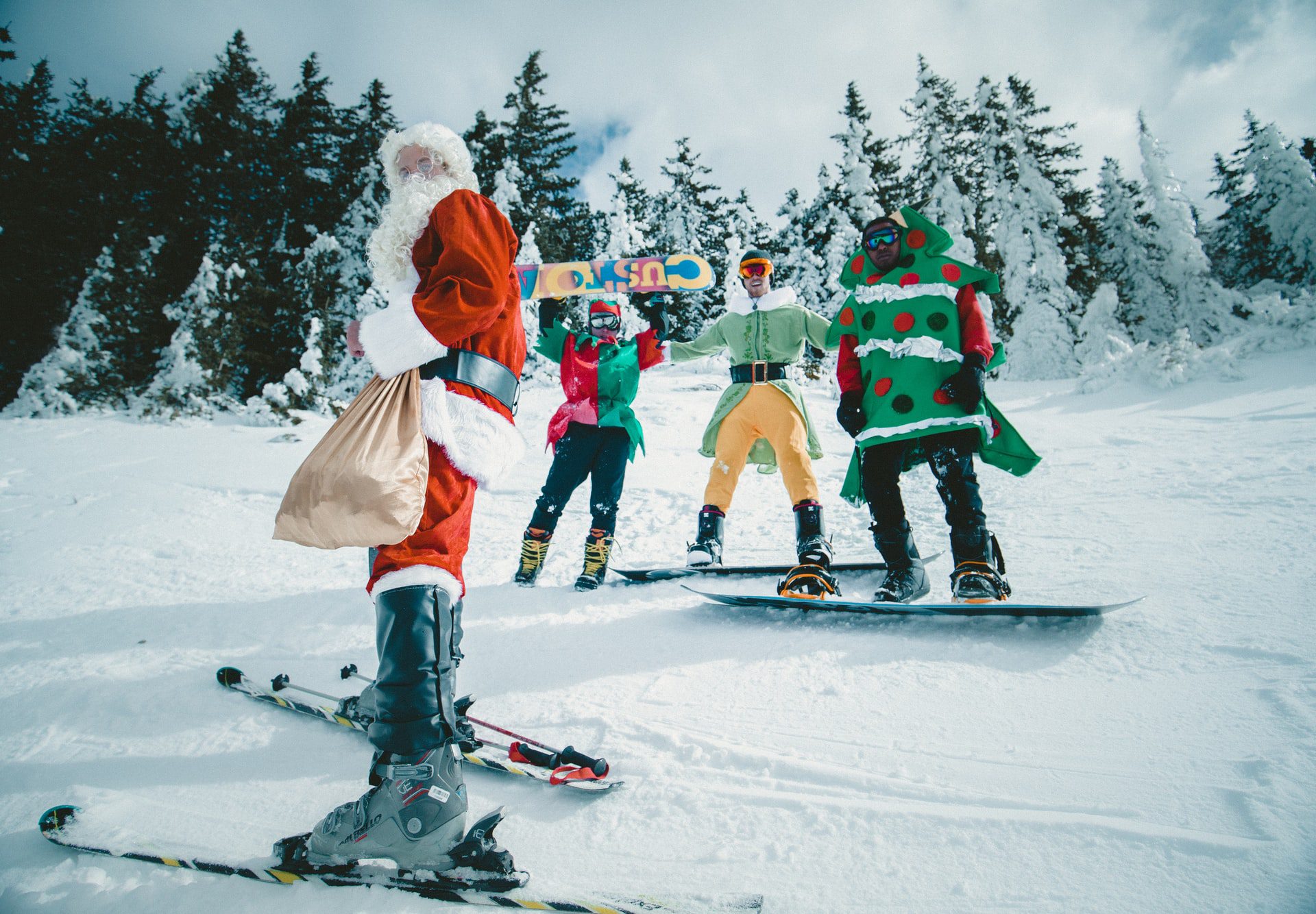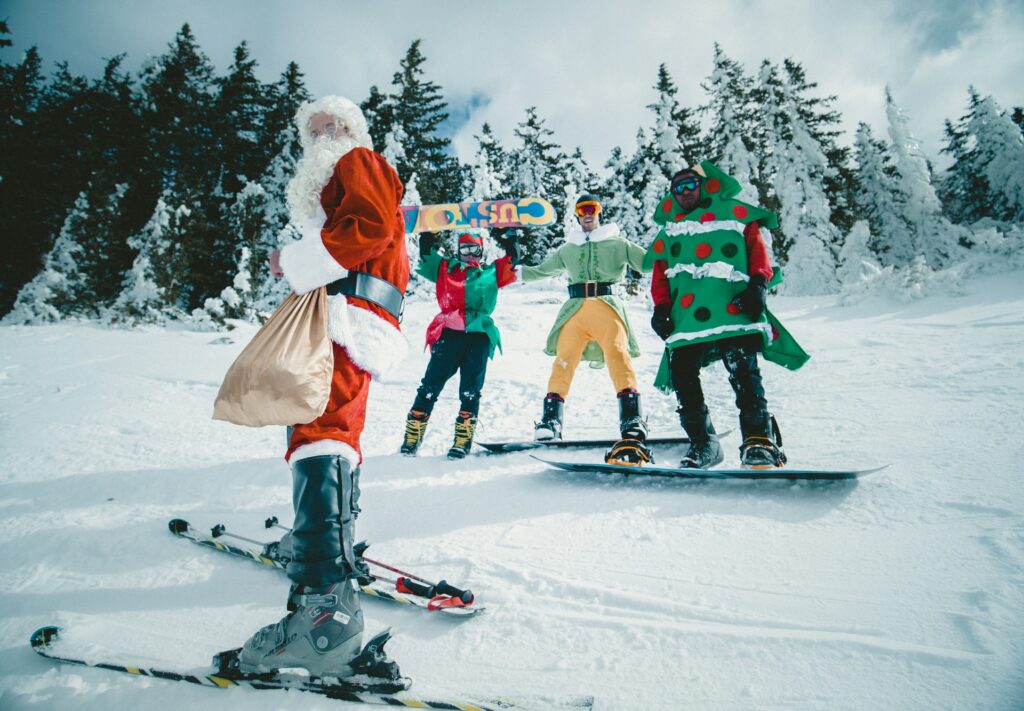 Our first recommendation is Park City, Utah. This amazing resort, only a half hour from Salt Lake City Airport, offers absolute world-class skiing, snowboarding, and resorting. Park City has the unique offering of a ski lift from the resort which runs directly to Main Street in beautiful downtown Park City. This means you're not confined just to the resort or the mountains. You have the whole town and everything it offers at your fingertips.
Aspen Snowmass, Colorado is our next ski destination. This resort is massive. The winter X Games will be held here in January. Need we say more? If you hope to see a few celebrities while you hit the slopes or need a designer clothing fix for the upcoming season, this is the mountain for you. All the luxury in one snow-dusted, hot-toddy fueled Christmas vacation to remember.
With over 300 miles of trails on four mountains, you won't be lost for new snow to shred. If that's still not enough, grab a heli and go deeper. Food here is also out of this world. After all, the Aspen Food & Wine Classic of Top Chef fame is held here annually.
There's still time to plan your Christmas vacation for 2020!
You may have missed a project deadline or four this year. You probably promised to get back to someone next week, and that was a month ago. However, if you haven't yet planned your Christmas vacation getaway, that's no problem! Get in touch with us, and we'll start planning!
We're keeping strong tabs on where in the world is perfect for Americans to travel to this Christmas and we're sure to find the perfect spot for you! The world awaits!
Similar Posts: