Seattle has some obvious "must visit" spots that show up on every list just like most metropolitan cities. There's that giant needle in the sky: the Space Needle. Of course, you must go see the fishmongers at Pike Place Market do their thing: which is throwing huge fish around like it's their job. Around the corner from the market is the famous gum wall which is exactly what it sounds like. You can't miss the absolutely stunning blown glass at the Chihuly Garden and Glass, and there's the very first Starbuck's cafe to sip a latte. These locations are all quintessential Seattle destinations. After you've explored these downtown Seattle gems, however, it's time to see what else Washington State has to offer by hopping on the ferry to the San Juan Islands.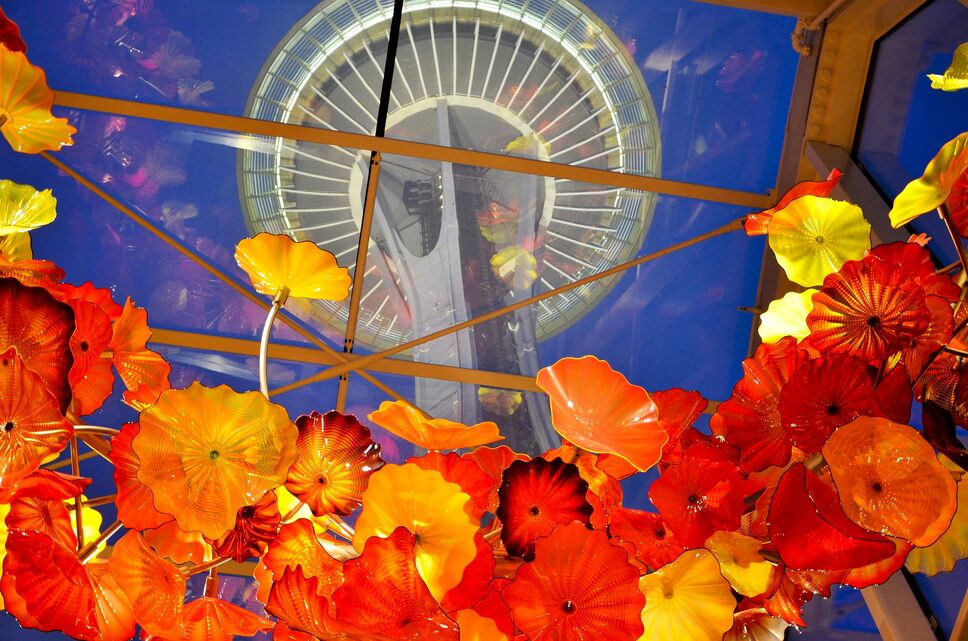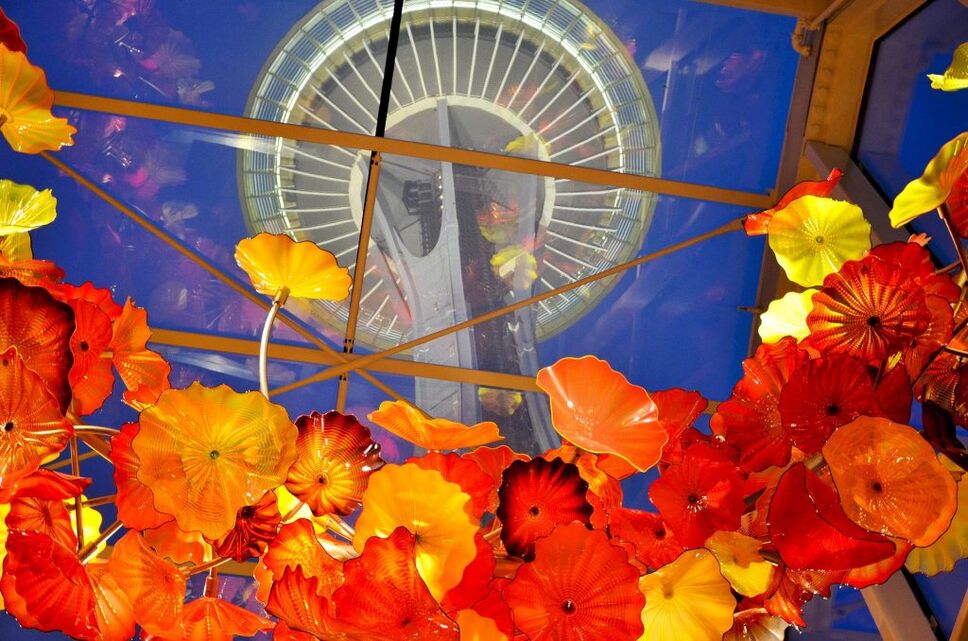 This archipelago is happily nestled between mainland Washington State and Vancouver Island in Canada. What awaits you on your visit to these islands is gorgeous serene views, a nature-lovers paradise, relaxing resorts and, if you're lucky, some breathtaking encounters with orca whales.
How to get there
You know those trips where you're so excited to get to the location, but you have three flights and something like 20-hours in transit to get there? That is not the case in the slightest with the San Juan Islands. From Seattle, you'll drive north and then west toward the Puget Sound. Your ferry will depart from Anacortes, about an hour and half away from from downtown Seattle. And then the only maybe slightly inconvenient aspect of getting to the San Juan Islands is over.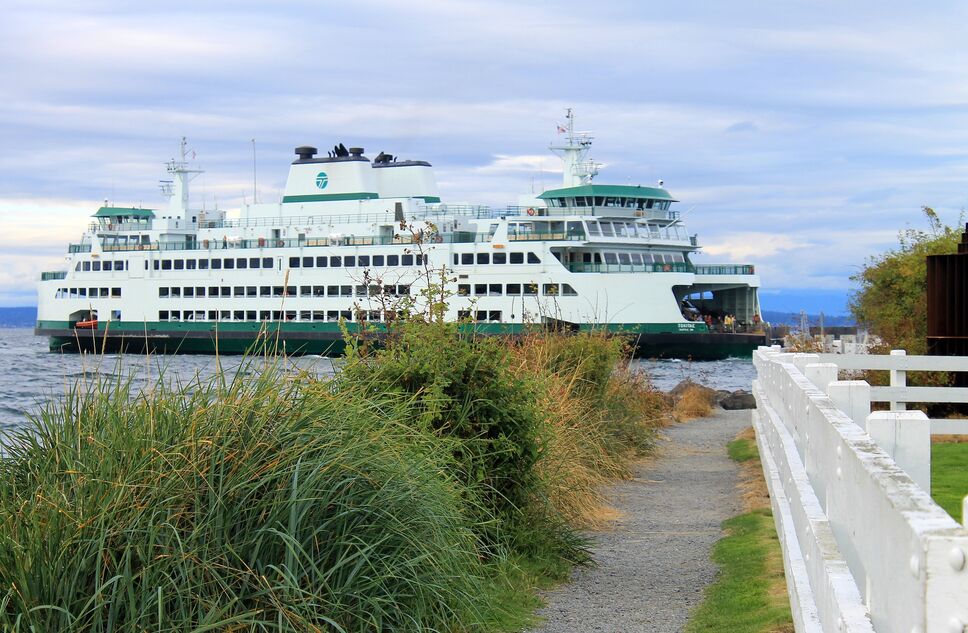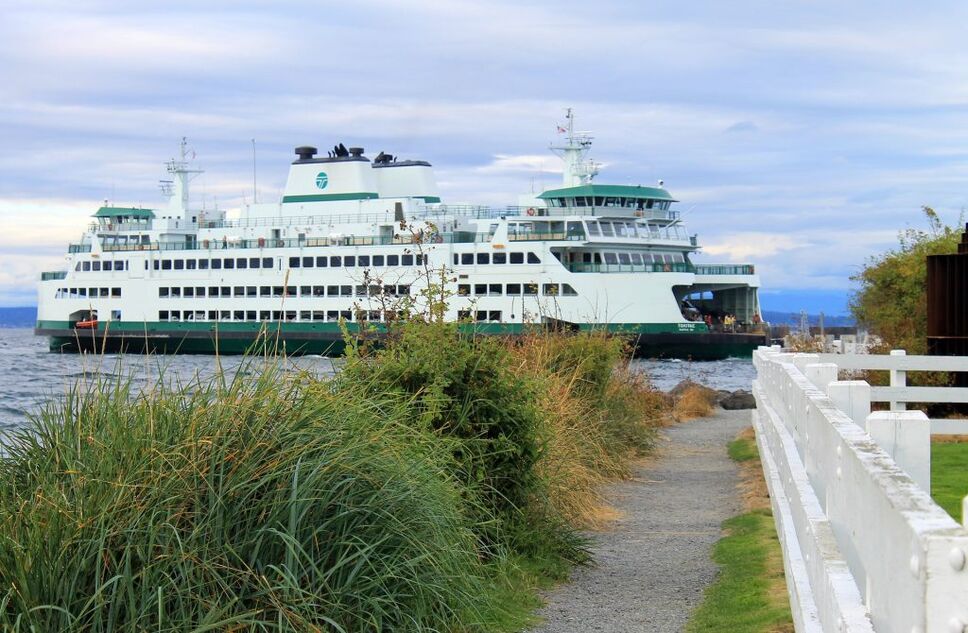 You're now on a ferry boat crossing stunning channels of water on your way to paradise in the Pacific Northwest. Once situated on the ferry, head into the main cabin for some refreshments, a cup of coffee, or a glass of wine. Take in all the sights you're passing by or work on a jigsaw puzzle on one of the booths on the ferry. These ferries often see daily commuters who leave puzzles on the tables to be enjoyed by anyone who feels inclined.
Your itinerary
The ferry stops at numerous islands depending on which one you caught. Some will stop at all islands while others only hit the main ones. Our itinerary has you stopping first at Lopez Island and then San Juan Island before looping back to Anacortes on the ferry.
Lopez Island
Lopez Island is quaint American small town in its perfect form. If you suffer from tennis elbow Lopez might be tough because everyone waves to everyone else on this island, without exception. It feels a little foreign at first, but soon you'll settle into the calm, friendly life of Lopez Island. The locals affectionately call their island "Slowpez." It's a breath of fresh ocean air in a calm setting, but with plenty to enjoy.
Where to stay, what to do, and what to eat
The Edenwild Boutique Inn is in the heart of the compact downtown village area making it an ideal spot to stay. It's walking distance to the beach, the shops, cafes, and restaurants. The Inn is as charming as they come. Family run, it has nine rooms that are all elegant and cozy – some with a soaking tub and fireplace. But the real reason to stay here are the local and fresh baked goods you'll be fed each morning. Trust me when I say you'll be setting an alarm for this morning treat.
On Saturdays between May and September, walk next door to the Lopez Island Farmer's Market for amazing local treats like produce, fish, wine, and more baked goodies.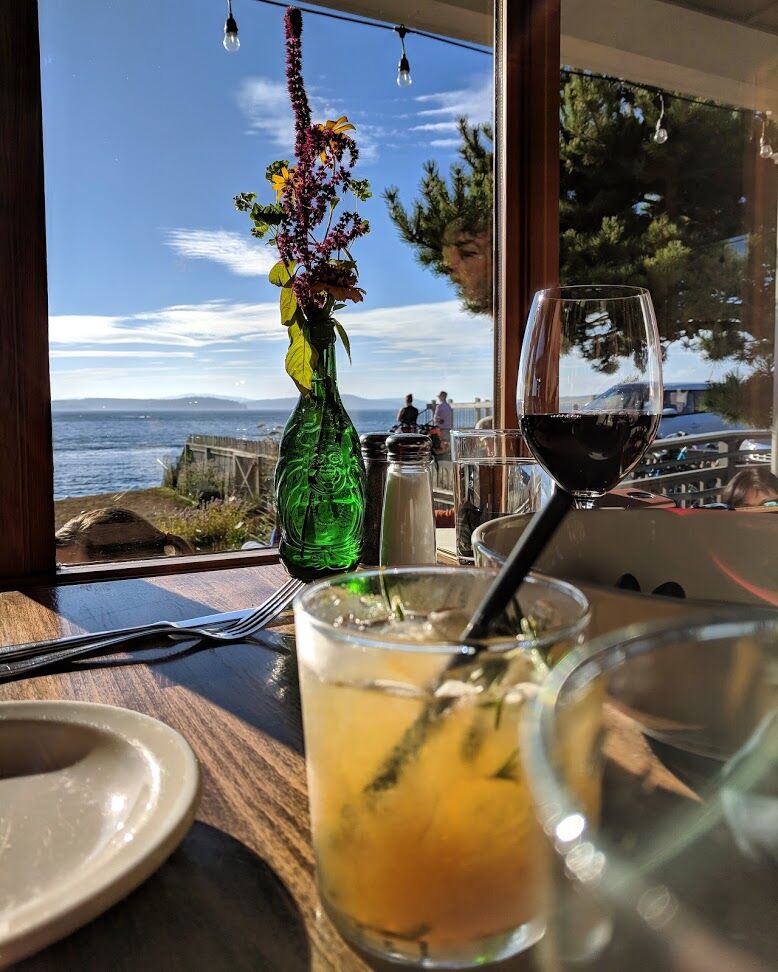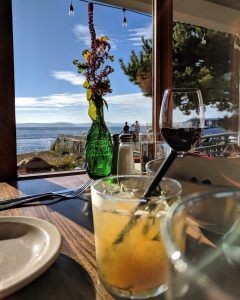 For dinner, you have a tough choice to make. The best remedy for this is to stay two nights so you can enjoy dining at both of our top picks. For the more casual evening, head to haven kitchen and bar. Sitting on the patio here you'll be something like 20 feet away from the beach so the views are gorgeous especially at sunset. Not to miss here are the Dungeness crab cakes with local crab, of course. A bowl of buttery rich steamed local clams does the trick as well. Come for happy hour to enjoy their specialty cocktails. Our favorite is the rosemary maple bourbon sour with the arugula martini coming in a close second. But since you're on vacation, you might as well try both!
For the slightly fancier evening, make reservations for Ursa Minor. The chef here works with local farmers, fisherman, and foragers to make a different menu nearly every night. Almost everything on your plate will be local and in season, making this a truly special dining experience in the San Juan Islands. The local ingredients might just be a new taste for you with licorice fern root, nettles, reindeer moss, Madrone tree bark, or fresh kelp often making appearances on the menu.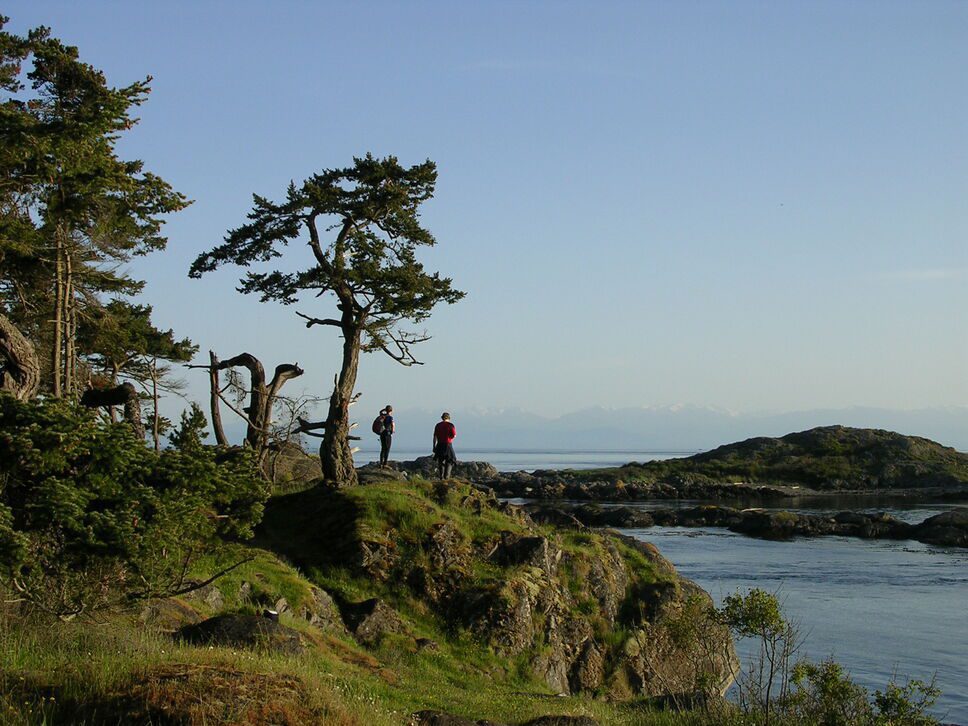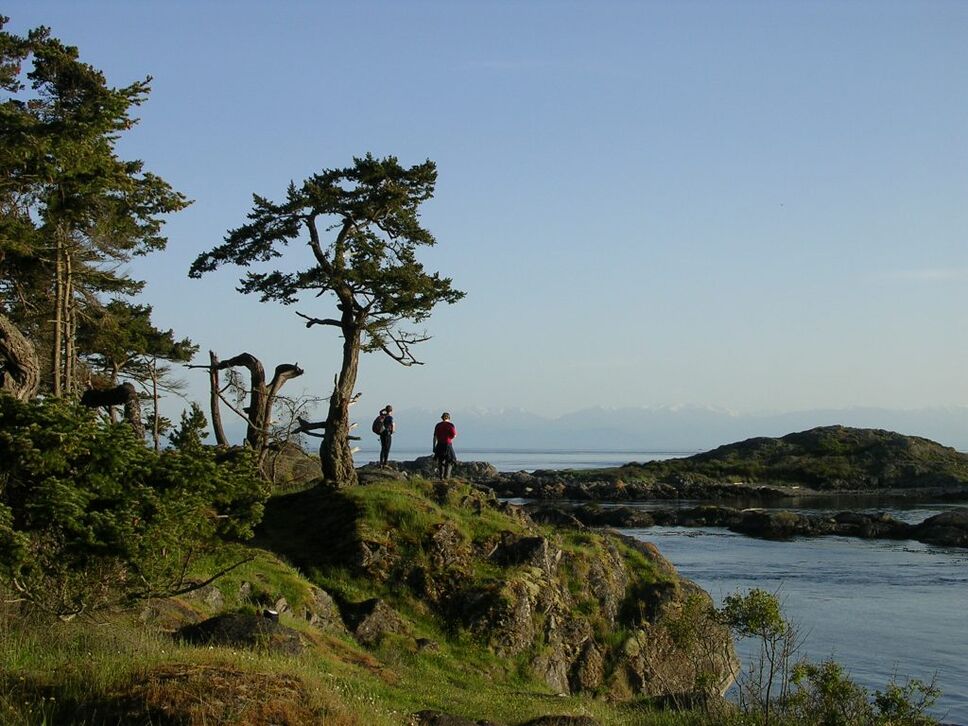 For a bit of hiking and ocean views, take a trip to Shark Reef Sanctuary where you won't find any sharks. Instead, you'll find seals playing around in the kelp. The water here is clear enough to see down into the depths, watching the seals somersault and happily swim about. In the late spring and summer it's not uncommon to spot small baby seals off exploring with mom nearby. In the end, this is essentially a free aquarium experience with great views.
San Juan Island
Hopping off the ferry, you'll be met by the charming Friday Harbor. It's a small downtown area but plenty to keep busy. If you happen to be there on a sunny Pacific Northwest day, walk the marina, carefully peeking over the edge for sea life. You'll spot crabs walking along the shallow bottom here and mussels and anemones along the marina pillars. Another free aquarium experience!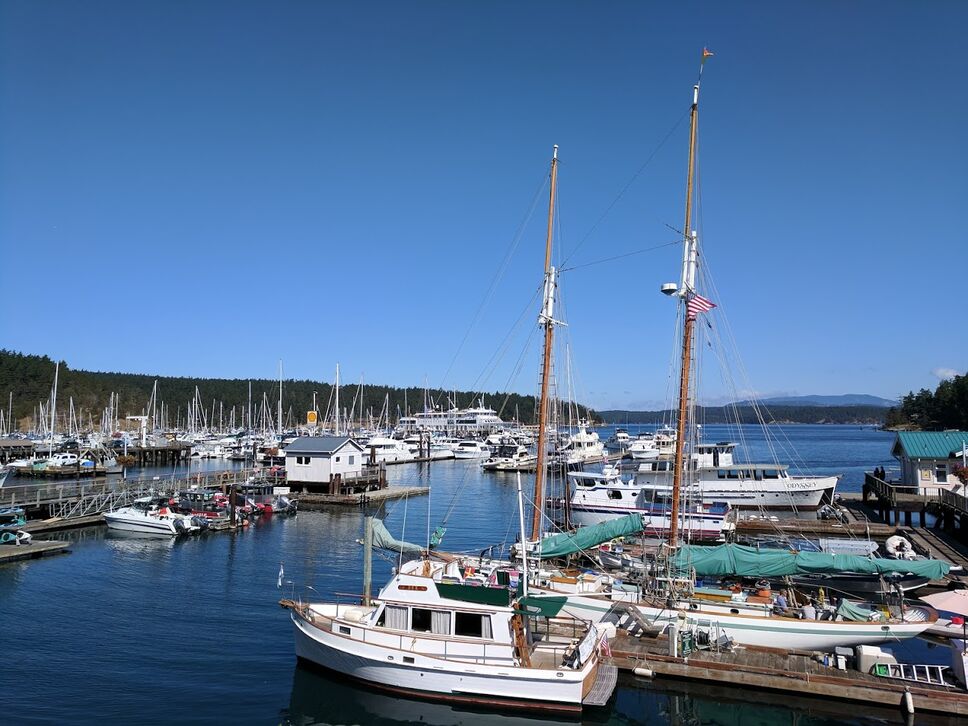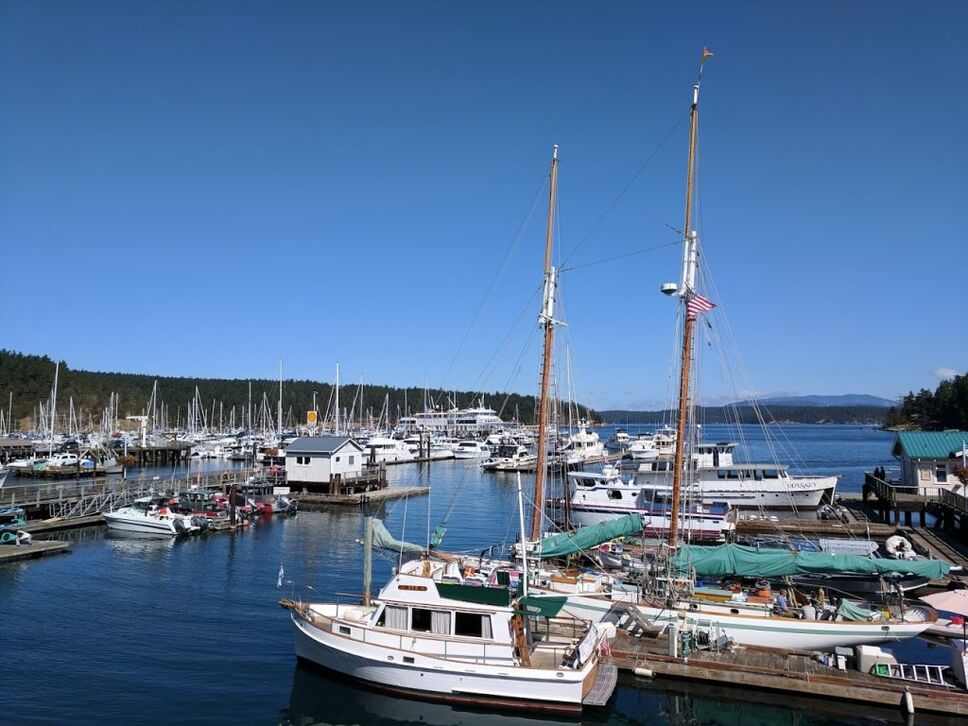 Where to stay,
what to do, and what to eat
Head for Roche Harbor on the other side of the island and check in to the Roche Harbor Resort. Book a spa service for your stay, and head for dinner at the Madrona Bar and Grill where you'll dine on the deck overlooking the Roche Harbor Marina. Fish and chips is on the menu made with local fresh fish.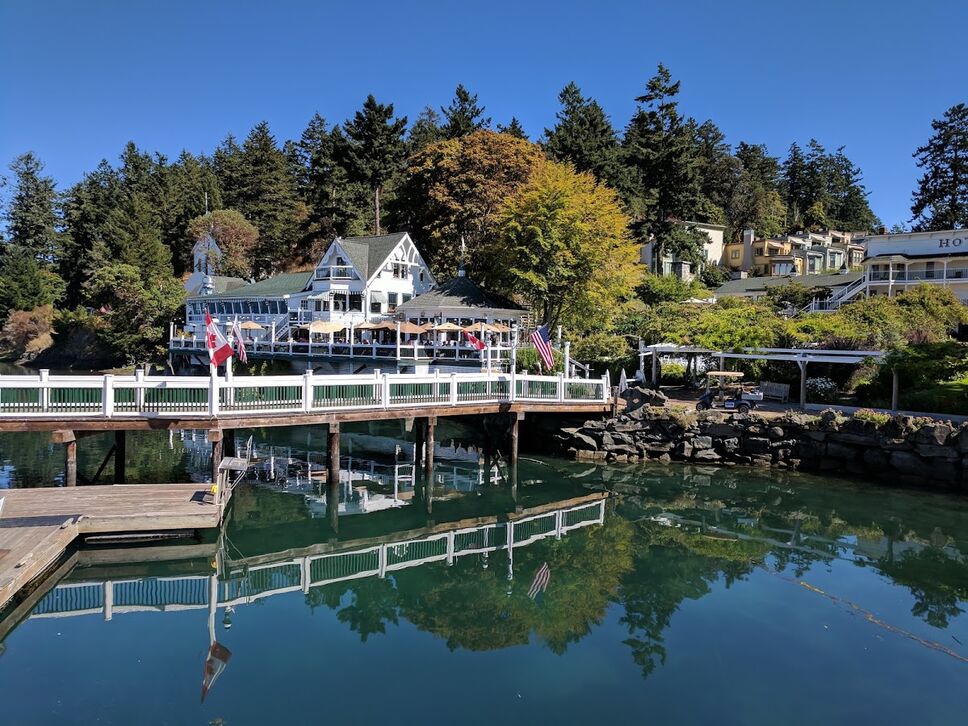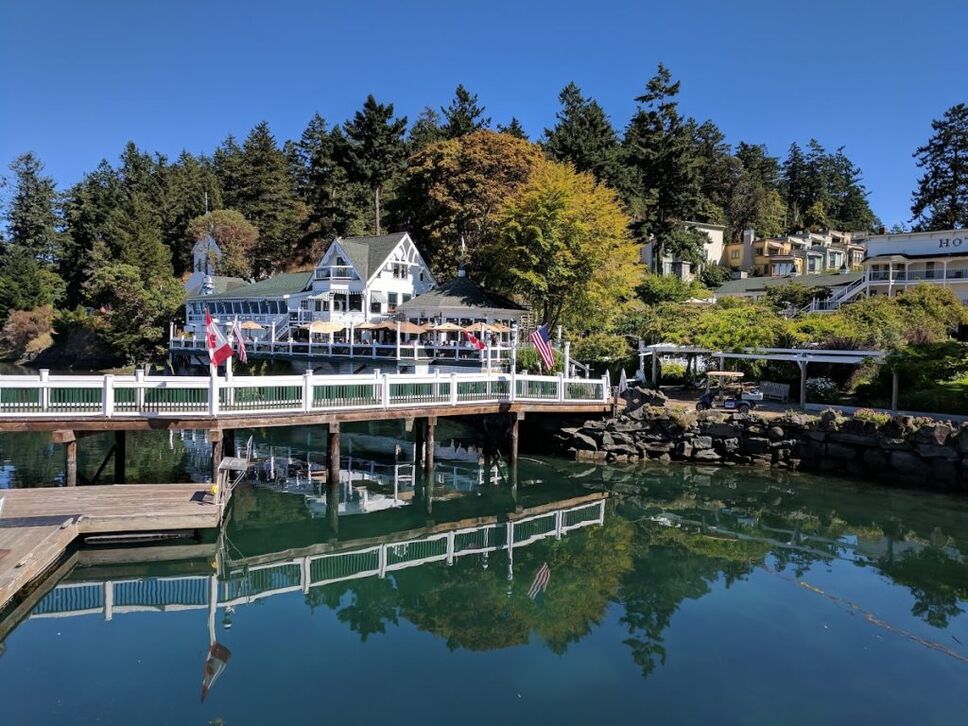 From Roche Harbor, head out for a whale watching tour. The San Juan Islands are internationally recognized for the abundance of marine wildlife in the surrounding waters. On a tour you're likely to see orca whales, seals, sea lions, bald eagles, and maybe humpback whales as well. Choose which mode of boat suits you best – from kayaks to larger 24-person boats, you'll be able to get out and enjoy the marine life in whichever way you feel most comfortable.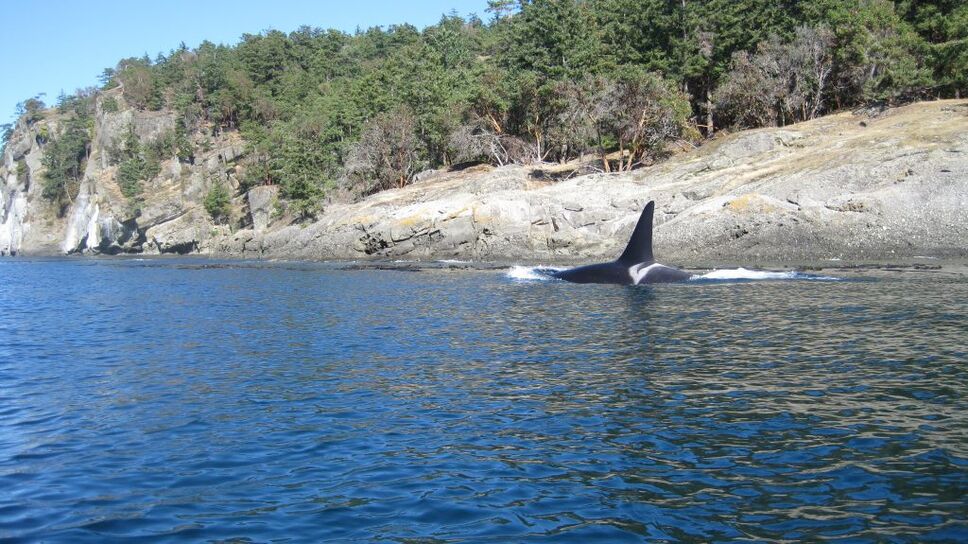 An authentic seafood experience awaits at Westcott Bay Shellfish Co. Overlooking their oyster farm, chose the picnic table you like best, and order how many oysters you'd like. They'll provide all the tools and accouterments you'll need to enjoy the freshest oysters, including the shucking knife. Here they believe shucking oysters is a life skill so they won't do it for you, but they'll happily give you an expert lesson on how to get the job done on your own.
If oysters aren't your thing, you can chose another menu item like local cheese and bread or a charcuterie board.
Short on time for San Juan Islands exploring?
If you're in Seattle and would like to add the San Juan Islands to your itinerary but are short on time, flights from Seattle directly to the islands are available. Kenmore Air takes off from Seattle's Lake Union and will take you to Roche Harbor to Lopez Island on a seaplane. Just like the ferry option, this mode of transportation is so much more cooler than "get me there ASAP!" This option is it's own sightseeing tour while saving you time getting back and forth to the islands. The Seattle to Roche Harbor or Lopez Island route takes about an hour each way.
Planning a trip to Washington State?
Let us know in the comments if you're heading to Washington State soon and what's on your "must see" list! We love the Pacific Northwest and the San Juan Islands and would love to help you plan your perfect vacation! Leave the heavy lifting to us and enjoy your fully planned and stress-free vacation! Let's get planning!
Similar Posts: