Winter is coming – like it or not. In six short months, we'll be trimming the Christmas tree, wondering why the outdoor lights worked for three seconds, and checking the tracking information on our packages 502 times per day. Even if you're not a fan of the holidays or cold weather, there's a lot to be enjoyed during winter. For starters, it's one of our favorite times of the year to get married by celebrating the winter season, but it also means winter sports season is upon us. That could look like dusting off your skis, going on long snowshoe hikes, night sledding, or savoring the luxury life at mountain resorts. Winter ski resort life has something for everyone. Here are our top four picks for winter vacation in 2021 that include fantastic snowy mountains.
Beaver Creek Resort, Colorado
Just fifteen minutes west of Vail, Beaver Creek Resort is a dream. It's less crowded than Vail. It offers awesome views on runs that are suitable for beginners and intermediate snow sports. And the village at the base serves only the one resort – meaning it's never going to feel too crowded for comfort.
With 150 runs on the mountain served by 25 lifts, there's certainly something for every ski and snowboard ability and comfort level. The runs are all well groomed and the resort sees an average of 323 inches of snow. Your snow sport-loving self will not be disappointed at Beaver Creek.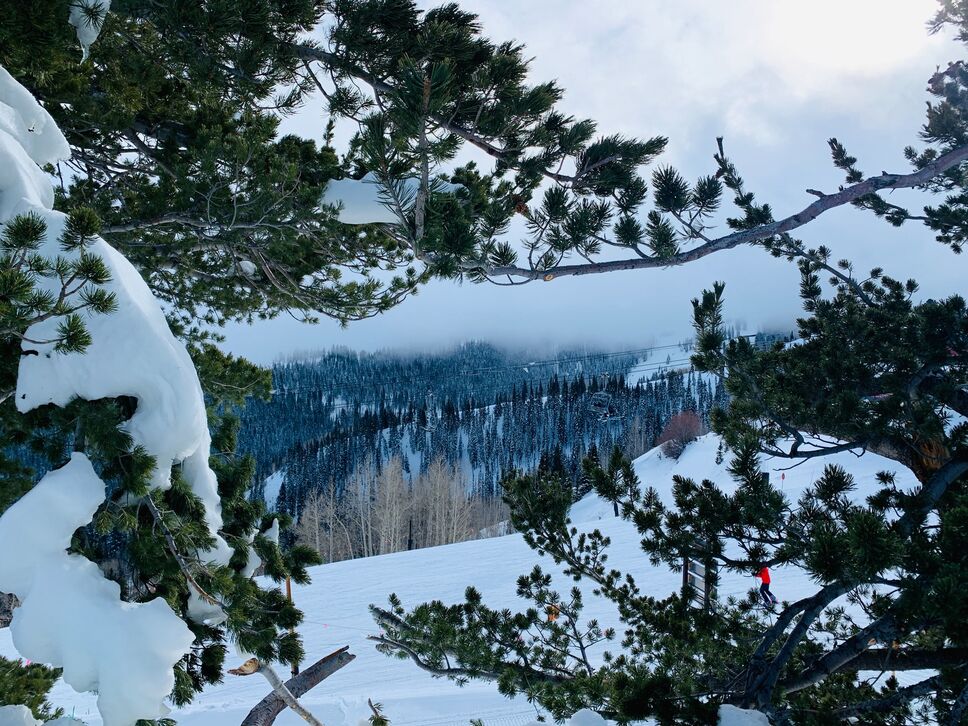 But perhaps more special than racing down a snowy mountain are the other activities at Beaver Creek. For example, Beano's Cabin. While this initially sounds like a neighborhood pub where you'd order a burger and get your yearly quota of smelling stale beer out of the way, it's incredibly far from that. It's one of Colorado's best rated restaurants using local fish, meat, produce, and cheese. And the only way to get there is by sleigh. Or horseback ride, if you prefer.
Where to stay during your winter wonderland vacation at Beaver Creek? The Beaver Creek Lodge, naturally. The ski in/ski out lodge is full of incredible antler and alpine decor. Heated indoor and outdoor pools and an outdoor hot tub, sauna and steam room, a wellness center and an art gallery. Even if you won't be stepping into the oh-so comfortable ski boots on this trip, you'll be perfectly happy at the lodge and exploring the nearby downtown shops and restaurants at Beaver Creek.
Park City Mountain Resort, Utah
Let's start with the convenience factor here. This winter playground is half an hour away from Salt Lake City International Airport. That means your early morning drive in traffic to the airport, your flight, and getting the rental car will be the only hassle elements of this journey to Park City Mountain. The drive to your destination is cake. And once there, you'll be checking into the Waldorf Astoria Park City, so rest assured you'll be in good hands. Steps from the front door here, you'll hop on the Frostwood Gondola to the base of Park City Resort. What awaits you there is 7,300 acres of terrain in eight parks, over 330 trails, and 64 acres for night skiing.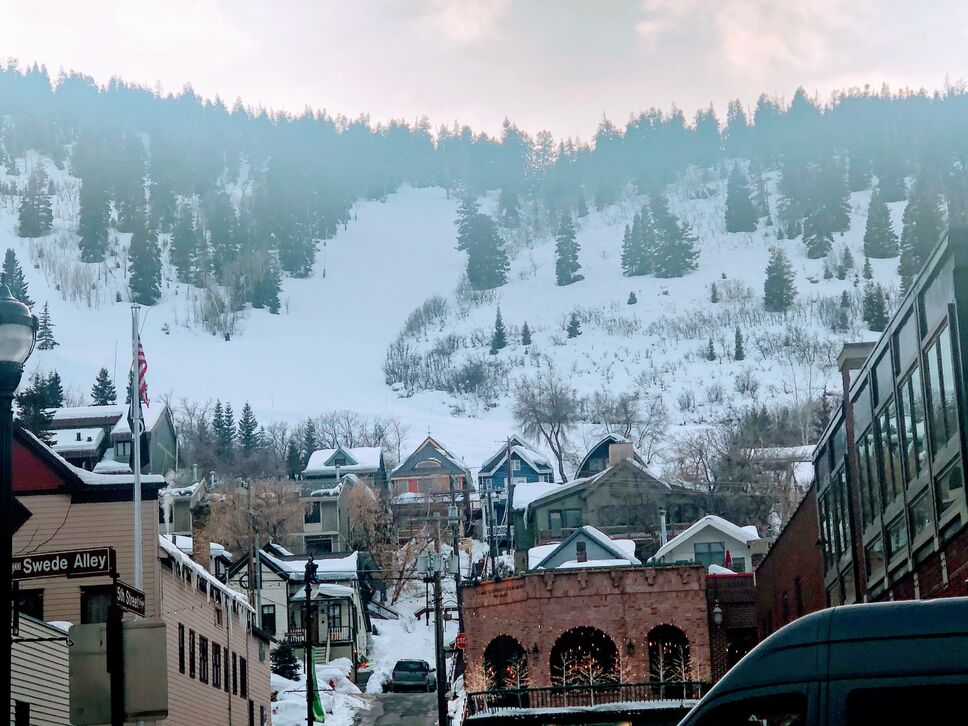 If the mountains don't speak to you, Park City is a dream. Even the standard guest rooms at the Waldorf Astoria have a fireplace and an oversized tub so you can relax in luxe. The spa's harmony massage is also on the must-do list. But downtown offers endless dining and entertainment options that reach far beyond snow sports. Park City Mountain Resort is one of our favorite spots for a winter 2021 vacation for the whole family. 
Sun Valley Resort, Idaho
No ski trip plan would be complete without at least considering Sun Valley Resort in Idaho. After all, this is where winter resort destinations all began. The world's first chair lifts were born here, taking the who's who of vacation-goers to America's first ever ski resort destination. Sun Valley has been providing amazing snow and gorgeous weather since 1937. Offering stays in every form and budget from rustic lodges, to condos, inns, and townhouses, there is something for your group no matter how many people there are in your winter vacation crew.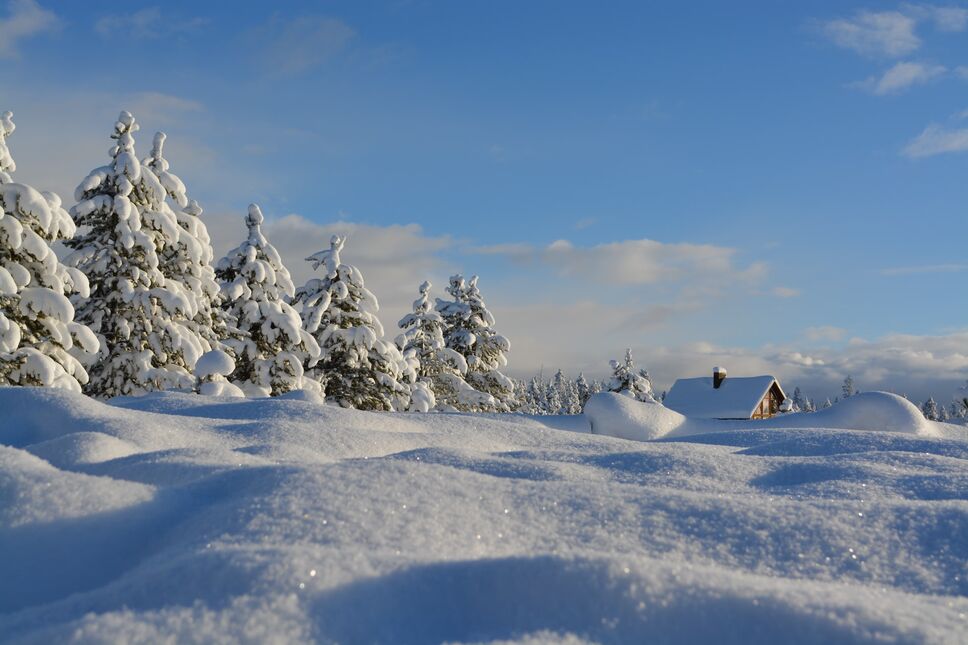 Of course being a resort of this scale, there is no shortage of options for everyone. Regardless of whether you have never set foot on the snow, or even those who have no intention to. Private and group lessons are available throughout the season for all-ages (even the little ones). There are weeks worth of restaurant and shopping options for those who would rather observe the snow from afar. Any vacation would be incomplete without at least a few spa services. You will not be left wanting here in Sun Valley. If you can find a few hours to get away from the kids, we highly recommend picking one of the couples spa suites. Complete the experience with a glass of champagne (other choices are available) and a dessert to top off your romantic time away from it all. 
Squaw Valley Alpine Meadows, California
This huge ski resort in northern California hosted the 1960 Winter Olympics. It sits on the northwestern corner of Lake Tahoe, about a two hour drive from Sacramento and it's winter done right. Squaw Valley Alpine Meadows hosts thirty chairlifts and over 177 runs, with about 50 percent of those being classified as black diamond runs. Bragging rights of this mountain include an average of 450 inches of snow per year and 300 days of sunshine. Don't forget the sunglasses for this winter escape!
The fireplace suite accommodations at the Resort at Squaw Creek are exactly where you need to stay on this vacation to take advantage of their three (heated) pools (one has a 150-foot water slide),  a private ice rink, and a lovely spa. The resort is also a great place to take off for a day of cross-country skiing if the downhills have you feeling…down.
Are the kids coming on this winter adventure? Sign them up for the Mountain Buddies program. If the adults would like a day on the slopes alone, or a romantic couples massage, the kids will be delighted to take part in some of the programs at Mountain Buddies. In winter they can sled, ice skate, play broomball, go snowshoeing or make a massive snowman. If they want to be indoors, the resort's rock wall will keep them active or opt for the huge Lego table.
All that mountain activity calls for some hearty and rewarding food. The downtown area of Squaw Valley is packed with options, too many to count.
Ready to plan a winter ski vacation for 2021?
Message us and we'll get planning! We're geared up to help plan your perfect winter vacation. Whether it's all about snow sports or a cozy lodge with the perfect cup of cocoa, we're here to make it epic. 
Similar Posts: