November is a great month to head out on your honeymoon. You can get that sweet spot balance of romantic holiday festive feel without the tremendous crowds that often hit the major destinations once December rolls around and people start taking their family vacations. Aside from the long weekend around Thankgiving, November is a relatively calm travel period, giving you excellent deals and options to choose from.
We have put together a diverse list of options for you to help plan your honeymoon in style, no matter what you are into. Here's where we suggest you go for a romantic and unforgettable November honeymoon.
South Korea
South Korea. The land of K-pop, mukbangs, and the winner of the Best Picture Oscar this year, Parasite. (Add this to your list if you haven't seen it.) South Korea is steadily growing in popularity as both a cultural icon, and as a fantastic travel destination. Both with good reason. There are no shortage of romantic options here.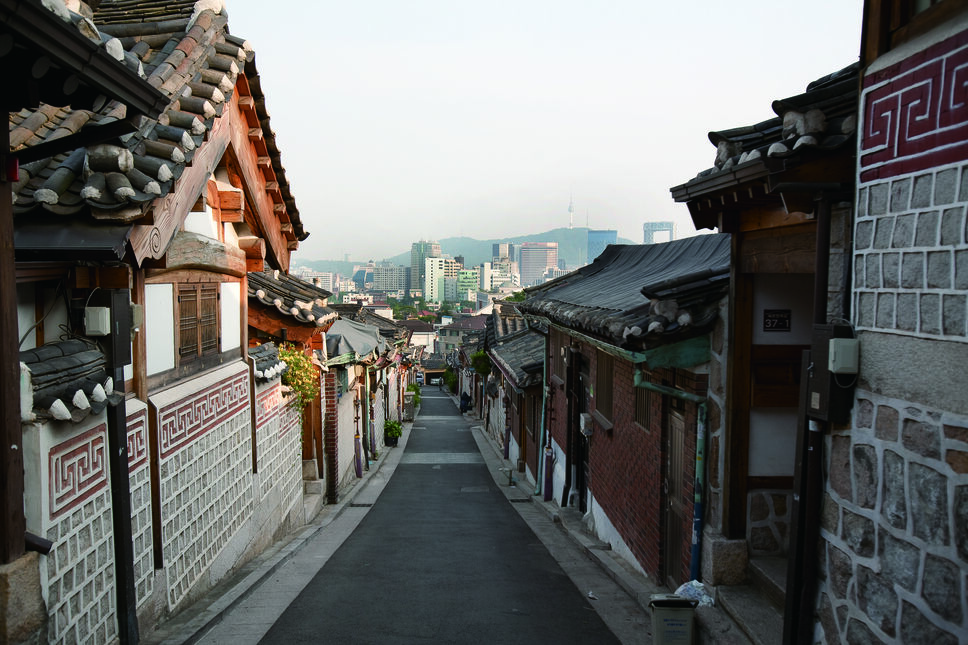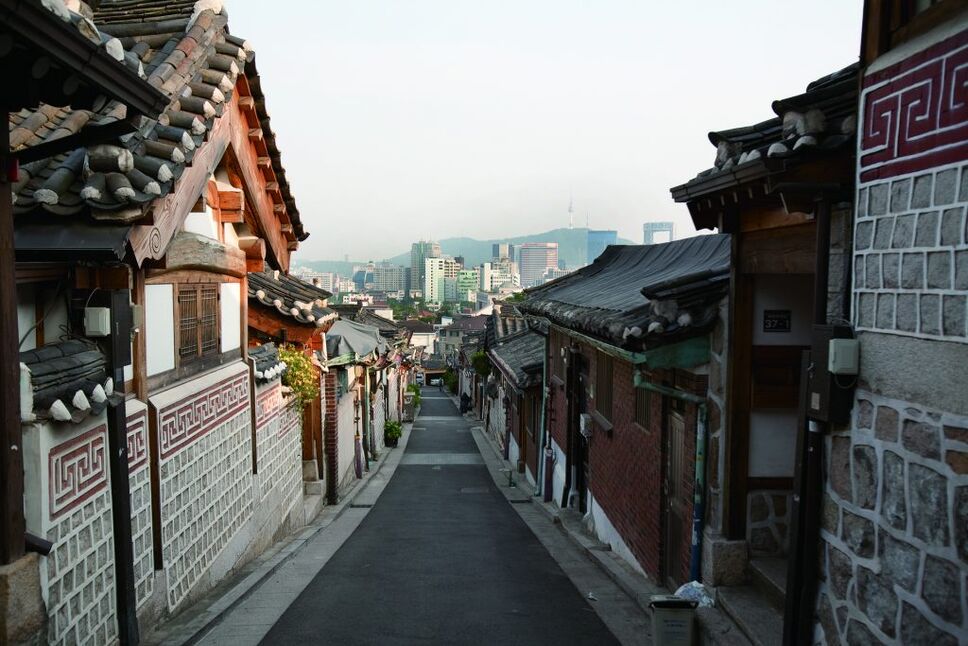 Start in Seoul, grab a couple of drinks of your choice, and perhaps a picnic meal and take a romantic evening stroll down the Cheonggyecheon stream. This 6.8 mile stream runs straight through the middle of Seoul and makes for a great way to experience nature, local art, and see Seoul in a peaceful and quiet way. There are many great areas to easily connect to from here. We recommend stopping for Chimek, an iconic South Korean combination. Korean fried chicken and beer. It is everywhere, and never was a more perfect or romantic meal prepared. Ok, the romance of fried chicken and beer is up to you, but we can't get enough of this seemingly simple Korean specialty.
Take the easy and regular high-speed train for about three hours down to South Korea's second city, Busan.  Check into one of the handful of luxury hotels lining the well-kept beach, then head to Spa Land Centum City. In a country known for its spas, this is widely considered the best of the best. Also it happens to be connected to an amazing mall for all your retail therapy needs. On paper, a spa at a mall doesn't sound special, but Korea takes its spas seriously. This coastal town is also known for some of the freshest seafood in South Korea, so make sure to sample it all. Head to Jagalchi seafood market and pick from the many street food vendors and small restaurants for a number of amazing and often adventurous meal options.
Bali
Our budget pick for a November honeymoon is the Indonesian tropical paradise island of Bali. While it's not the easiest location to get to from the United States and finding a cheap flight there can be a bit tricky, once you're there your dollar goes far. Imagine beachside resorts, crystal clear blue water, spas, drinks from a pineapple, and delicious food – all for a fraction of the price compared with many other tropical destinations.
Your first stop should be the beachside town of Canggu. With infinity pools, excellent spa packages, and beach strolls during sunset this location offers a handful of 4 and 5-star resort stays, sometimes for $100 per night!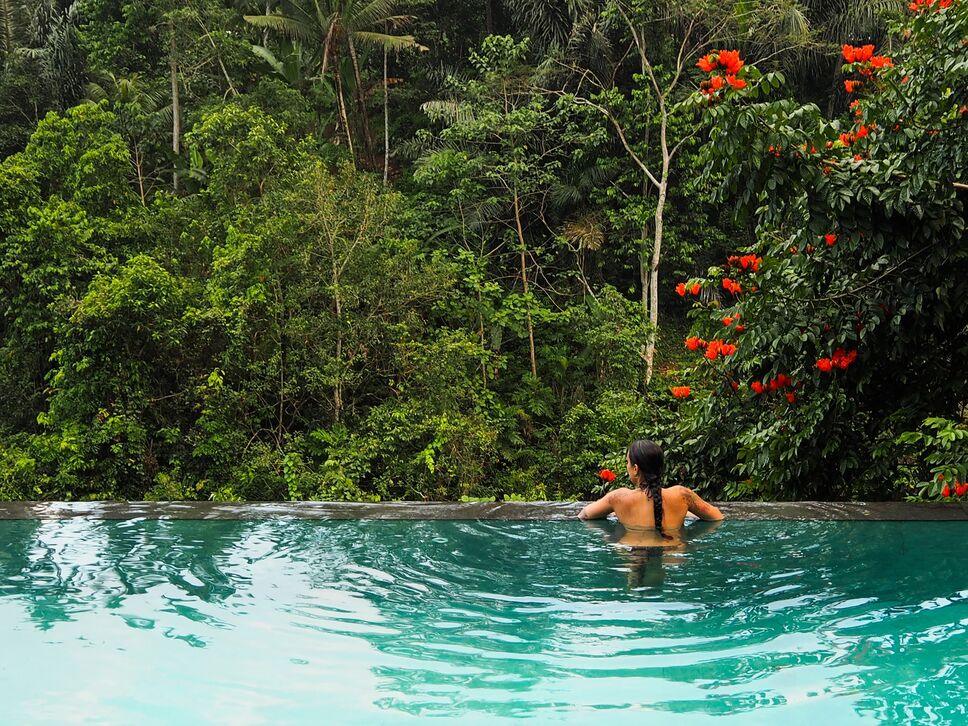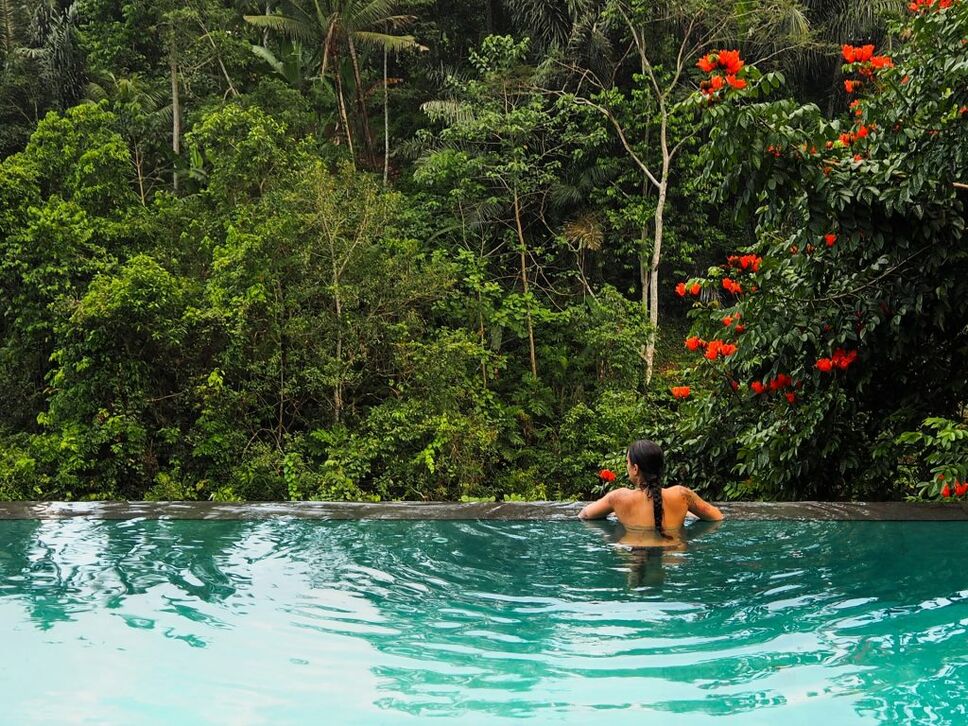 For an entirely new experience on the island, head inland to Ubud – a jungle version of paradise. Full of cafes, restaurants, hikes in rice terraces, and spa services, Ubud is a relaxing heaven. Rent a private villa with a plunge pool for ultimate romantic relaxation. Don't forget to schedule some in-room spa treatments. If you feel like getting a good workout in on your honeymoon, Ubud is the unofficial capital of yoga in Indonesia. The Yoga Barn offers about 15 classes per day to suit all styles and levels, or have your resort arrange a private lesson in your room, or poolside at your villa.
Another highlight of Bali is the incredible availability and variety of vegan and vegetarian food. But don't be dissuaded about this location if you're a meat eater  – there's plenty of great barbecue around too!
November in Bali is a great time to visit since it avoids most weather issues us travelers try to avoid, but isn't during a peak tourist season.
New Zealand
Do you find yourself wishing the weather was warming back up in November instead of diving into fall and winter? Well, New Zealand, being in the Southern Hemisphere, has exactly that waiting for your honeymoon. November is the last month of spring here, perfect for outdoor adventure and long romantic walks whether on a beach or a trail.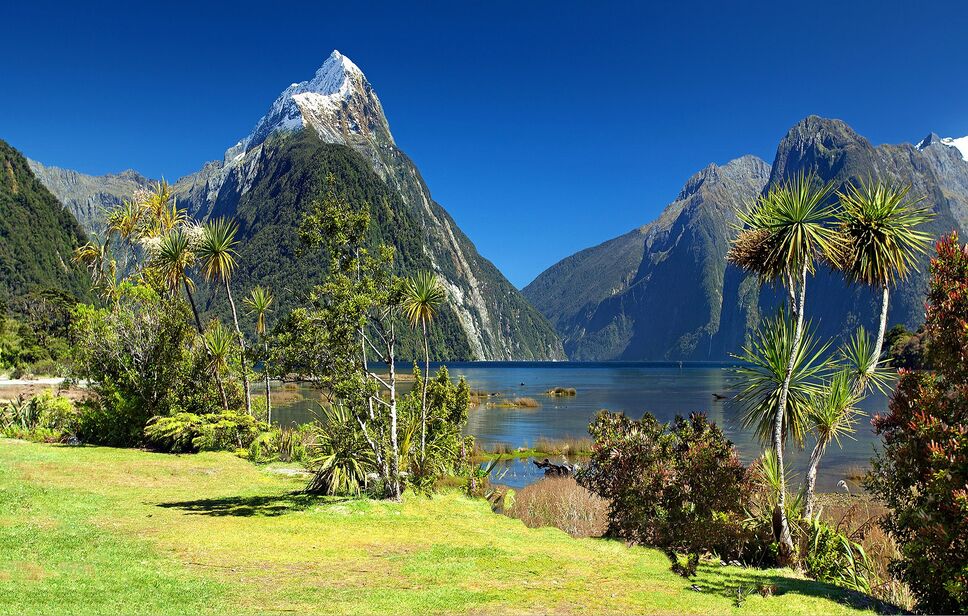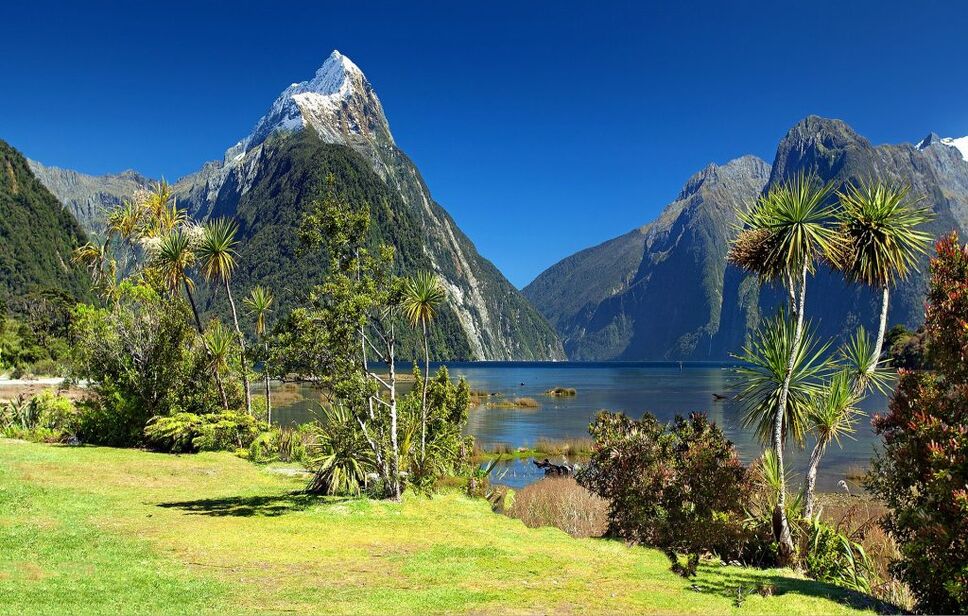 If your idea of a dream honeymoon is renting a car, or perhaps even getting a camper and wandering from pristine beach to hike to winery and back, then New Zealand is your honeymoon destination. Of course there's no shortage of gorgeous resorts to visit along the way, such as the Maruia Hot Springs. Also, no honeymoon in New Zealand would be complete without a trip to Milford Sound to see all the tremendous wildlife. Here you can see seals, dolphins, penguins, and black coral all in one place and in their own natural habitat. 
Take your time here. There are many ways to experience this natural wonderland, so there is certainly a perfect way to suit your interests and budget. 
Arizona
Your November honeymoon doesn't have to leave the country to feel like you've been transported to another world. The landscape of Arizona often looks like Mars, but Arizona is slightly more comfortable and comes with many more amenities and the flights are much more reasonable, as is the travel time required to get there.
While summers in Arizona can get a little more than scorching hot, the fall is a wonderful time to visit the Southwest. Here's some inspiration for your November Arizona honeymoon.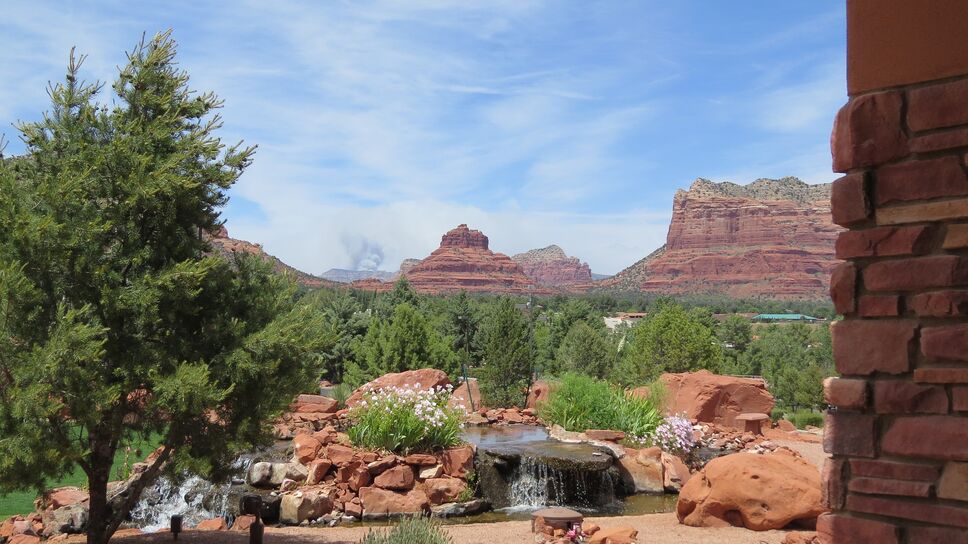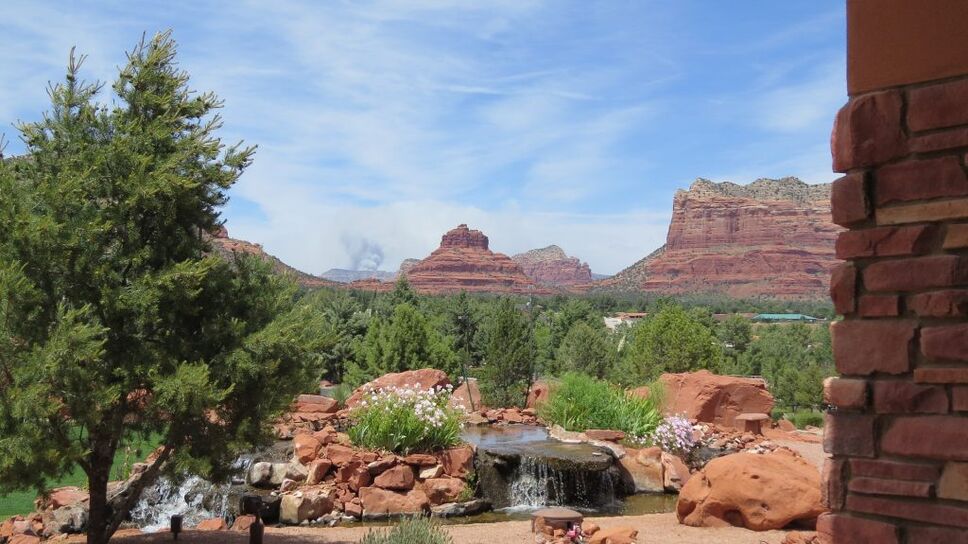 Sedona is one of Arizona's most romantic spots which is great since it's suitable for almost every type of honeymoon you could be looking for. Spa retreat? Yes, definitely in Sedona. In fact, Sedona is home to Mii Amo, one of our top four favorite spas within the United States. Or would you prefer 4-wheeling in beautiful mountains? For sure. Hikes that follow creeks into the red rocks? Yup. Luxury dining? Of course. But also need some shopping or a lunch of amazing Mexican food? Yes and yes. Sedona has it all for your honeymoon.
For more outdoor adventure, head to the iconic Grand Canyon National Park, Antelope Canyon, and Horseshoe Bend. Any or all of these are stunning spots in nature make for a wonderful honeymoon experience.
Planning your honeymoon for November?
We're loaded with ideas of where you should go – no matter what your budget, time frame, or desired type of trip. Send us a message and we'll happily start planning every detail for you so you can focus on other parts of life, like your wedding! The world awaits!
Similar Posts: