We spent countless days last year dreaming of returning to Europe, and now our wishes are coming true. Some of our favorite gems of Europe are found in Portugal, which happens to be open to US tourists again. To celebrate and inspire, we put together a roundup of ideas for your destination wedding, honeymoon, babymoon, or just a fantastic trip to a great place!
Being the Westernmost country in Europe, it's often one of the most accessible places to get to in Europe from the United States. Relative to much of Western Europe, you'll find it to be very budget-friendly as well.
Below are some of the best spots to spend your precious vacation time in Portugal!
Hit the beach!
Does your dream vacation or destination wedding involve life at the beach, staying in picture-perfect resorts, and wandering charming little fishing villages in your off time?
Perhaps a bit of work on your putting skills with a view of the Atlantic?
Algarve is the Portuguese destination for you.
The Algarve region is on Portugal's southern tip and boasts some of the loveliest, sunniest beachfront lands in all of Europe. There's no shortage of amenities here, either. You can stroll through whitewashed fishing villages like Ferragudo or Cacela Velha in search of the freshest caught seafood meals by day and then retreat to the ultimate luxury and pampering of five-star resorts for rest and relaxation.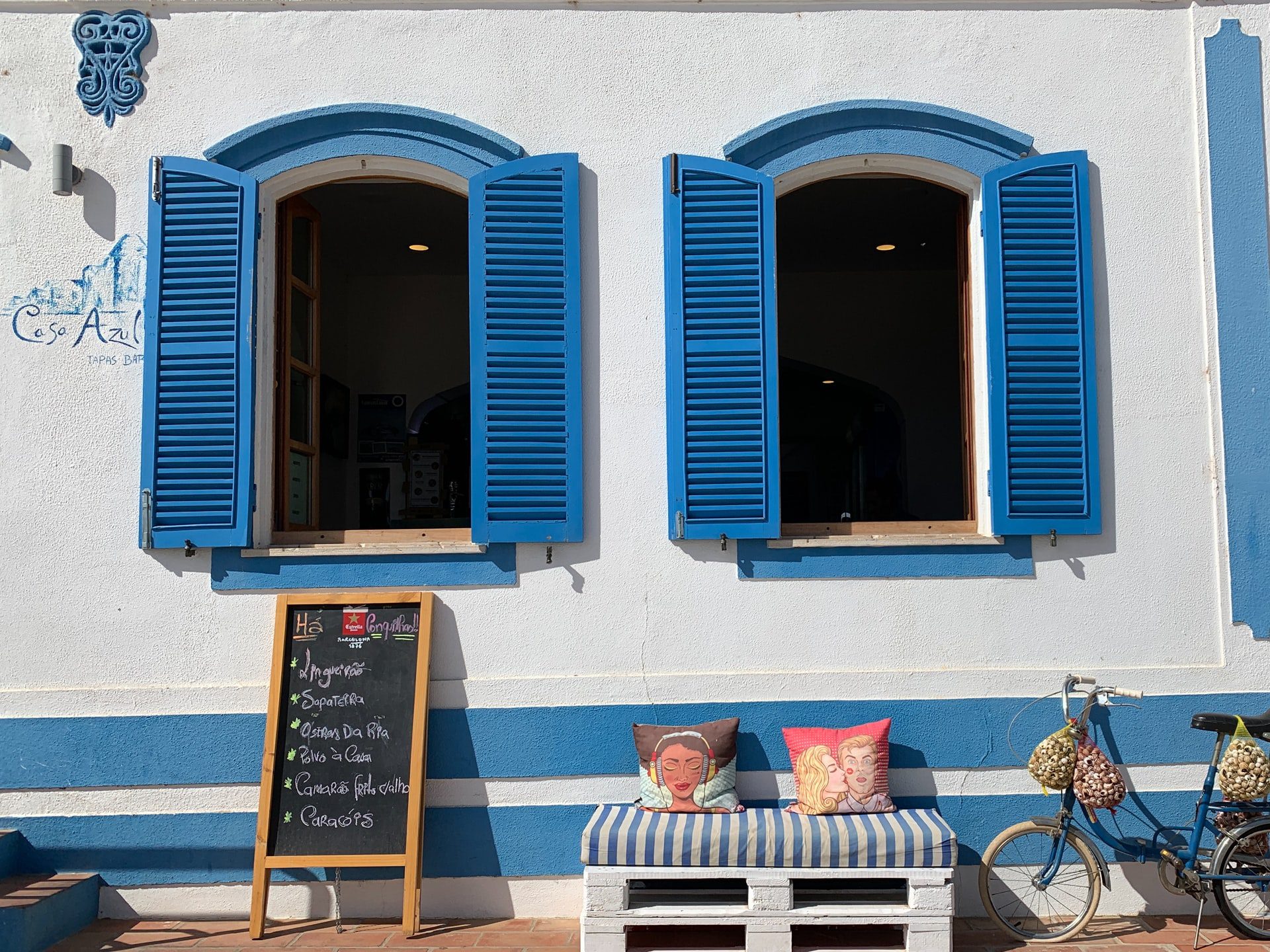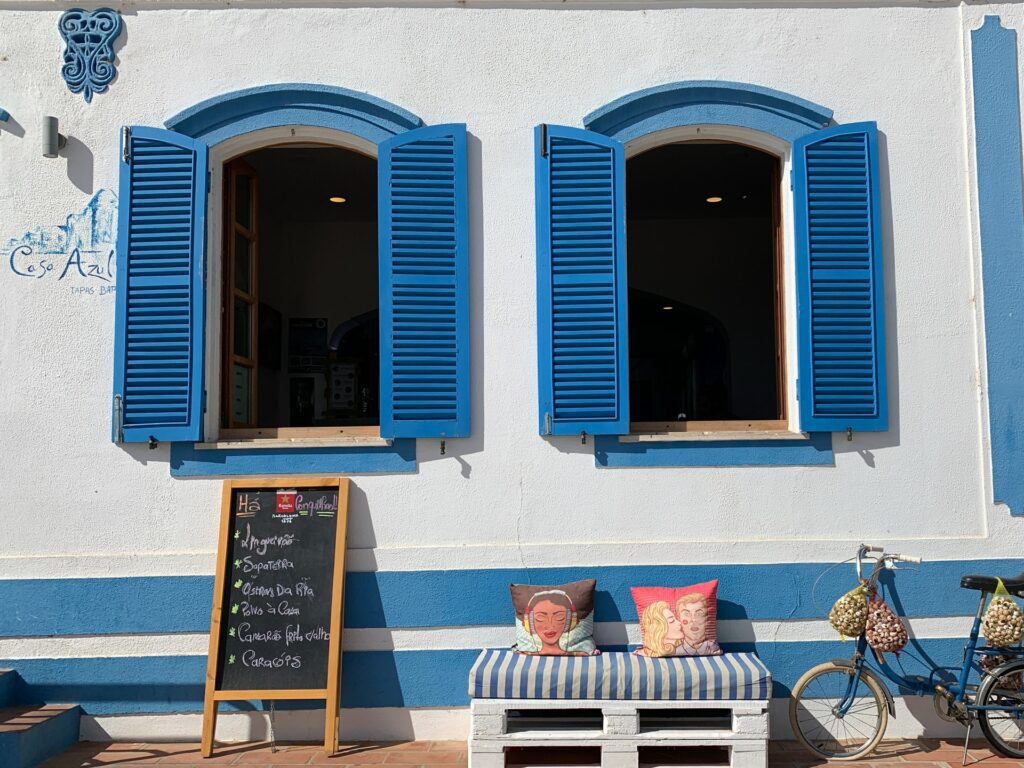 We recommend finding your own spot amongst the many tiny and often secluded beaches of Lagoa to find just the right place for you and that special someone! Bring a beach blanket and a picnic, perhaps a bottle of wine, and make a whole romantic day of it. Highly recommended for those of you planning a honeymoon. There is nothing better than a quiet day on the beach together to slow down the whole world and relax after all that wedding planning. 
Wander the capital city
The capital city of Lisbon will quench all of your big-city-metropolitan desires at a fraction of the cost of most capitals in Western Europe. This is, of course, far from its only selling point. Lisbon is a vibrant city filled with beauty, both modern and ancient. Truly ancient, Lisbon is actually one of the oldest cities in the entire world and the second oldest capital in Europe, only beaten out by Athens.
This means for those of you with a passion for history, Lisbon will not fail to intrigue. A walk down virtually any street will introduce you to another statue, landmark, castle, monastery, or other breathtaking sight. They are so common here you almost get used to seeing something that would be astounding in any American city around every turn. To complement all the history outside, there are 62 museums to continue the story of Portugal's place in the world.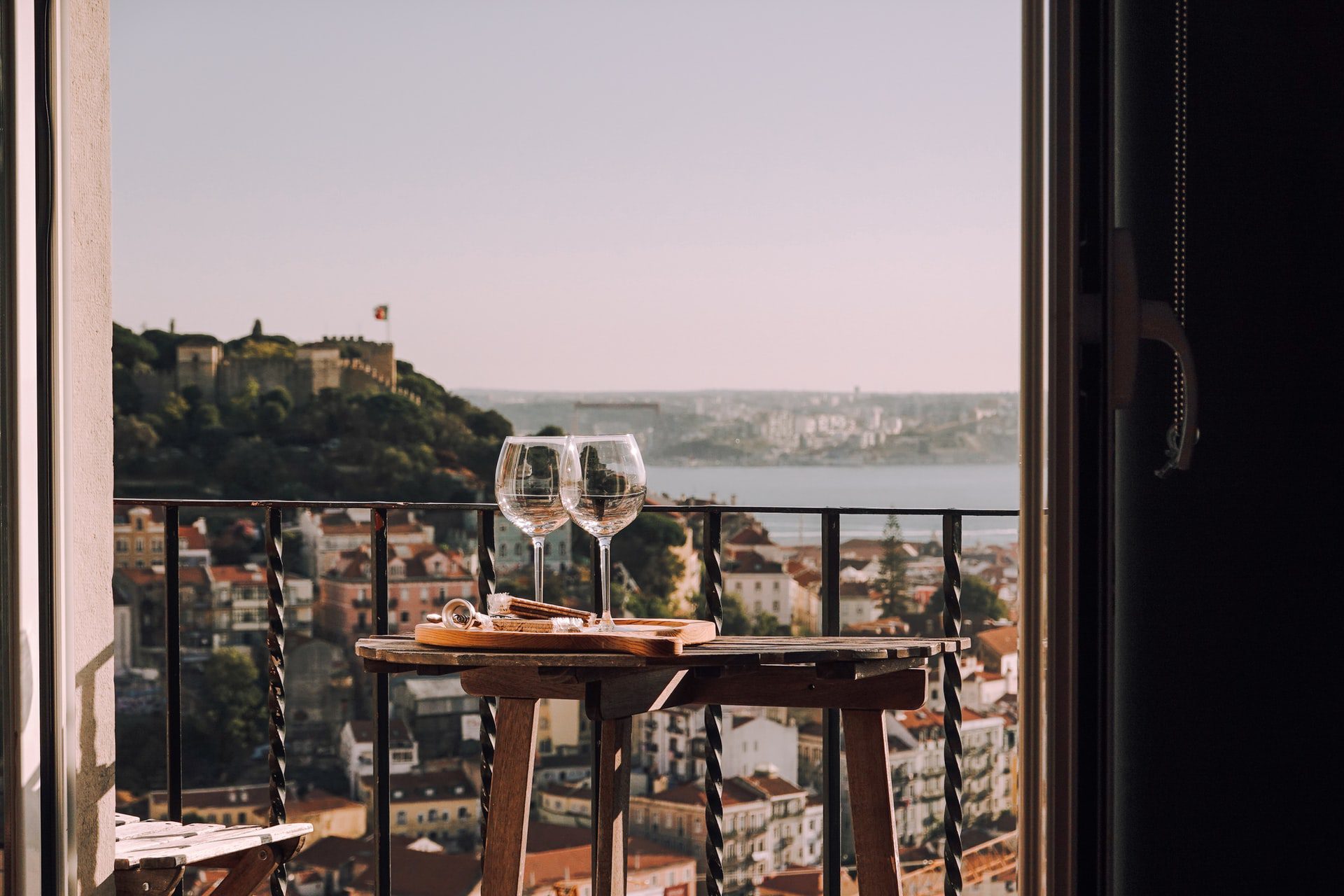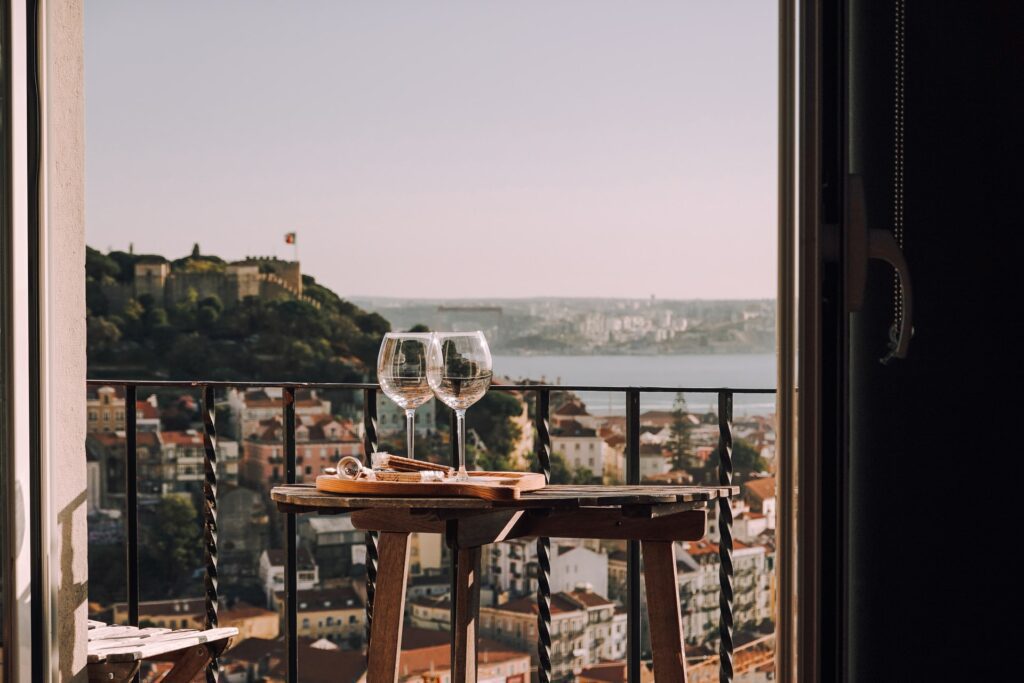 It's the Portugal palace life for me
A short two-hour journey from Lisbon by train or car brings you to Sintra; a small Portuguese town jammed full of some of the most epic palaces and castles you can imagine. If you've ever dreamed of being royalty, this is the place to go to start planning out your very own palace. You can easily spend days touring all of the most lavish homes of empires past. What could be more romantic than dreaming big?
Perhaps begin with the 19th-century Romantic style of the Palacio Nacional de Pena. The royalty who lived here fled the revolution in 1910, and the palace has been decorated and kept up to the time period for you to enjoy.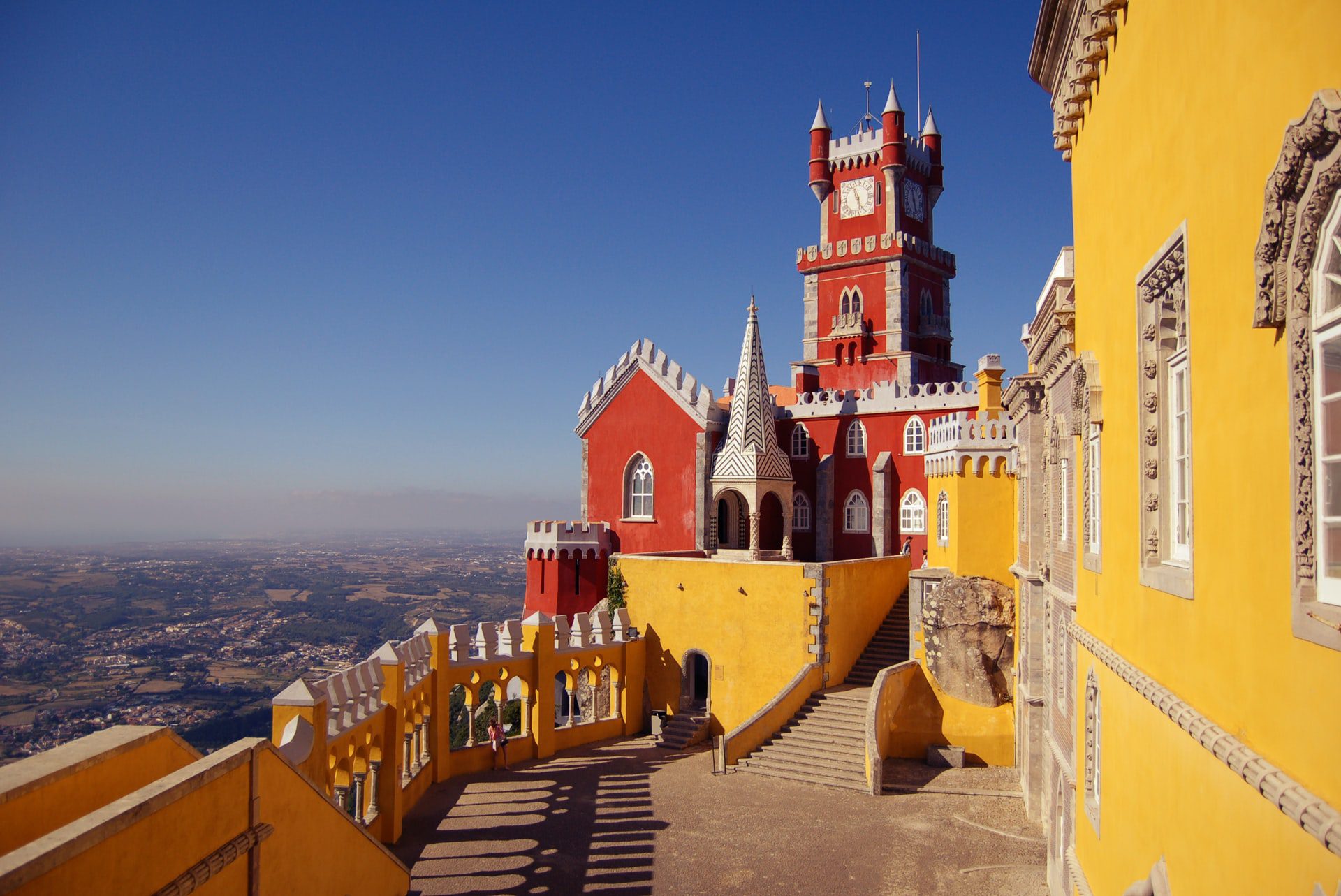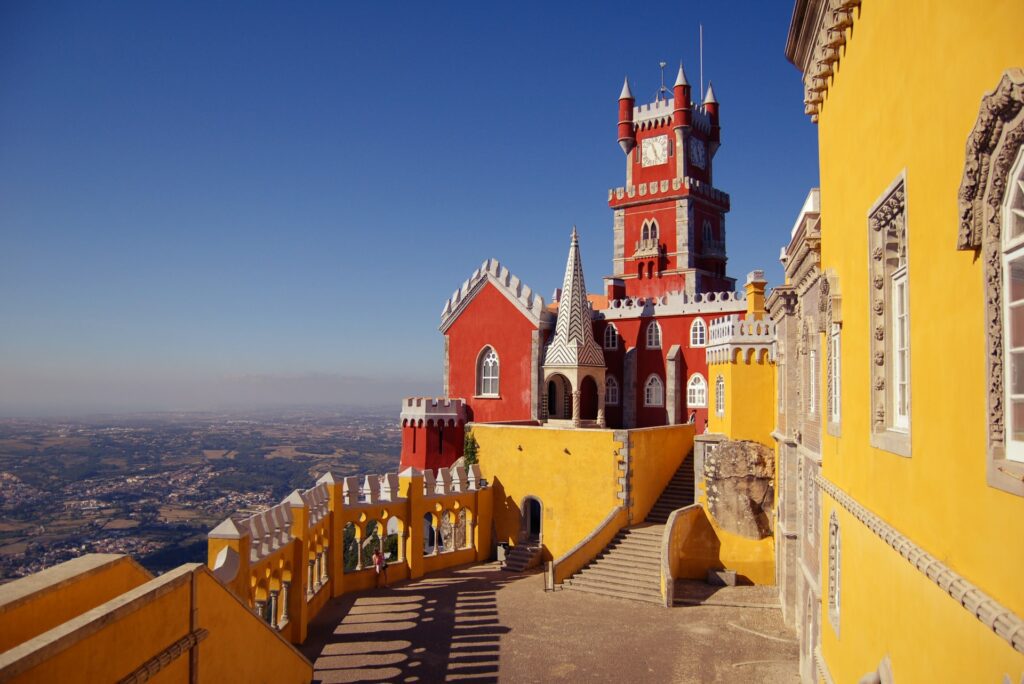 Next, we suggest the Castelo dos Mouros. This is a far older and much less restored castle, but this makes sense considering it was built and used as a watchtower between the 8th and 12th centuries. Restored structurally in the 19th century, it's still in a pretty rustic state and scratches an entirely different itch for a traveler than a fully restored palace. 
Why not a little of everything?
Who doesn't love a bit of variety?
Our next stop is Porto, Portugal's second-largest city and the home of port wine.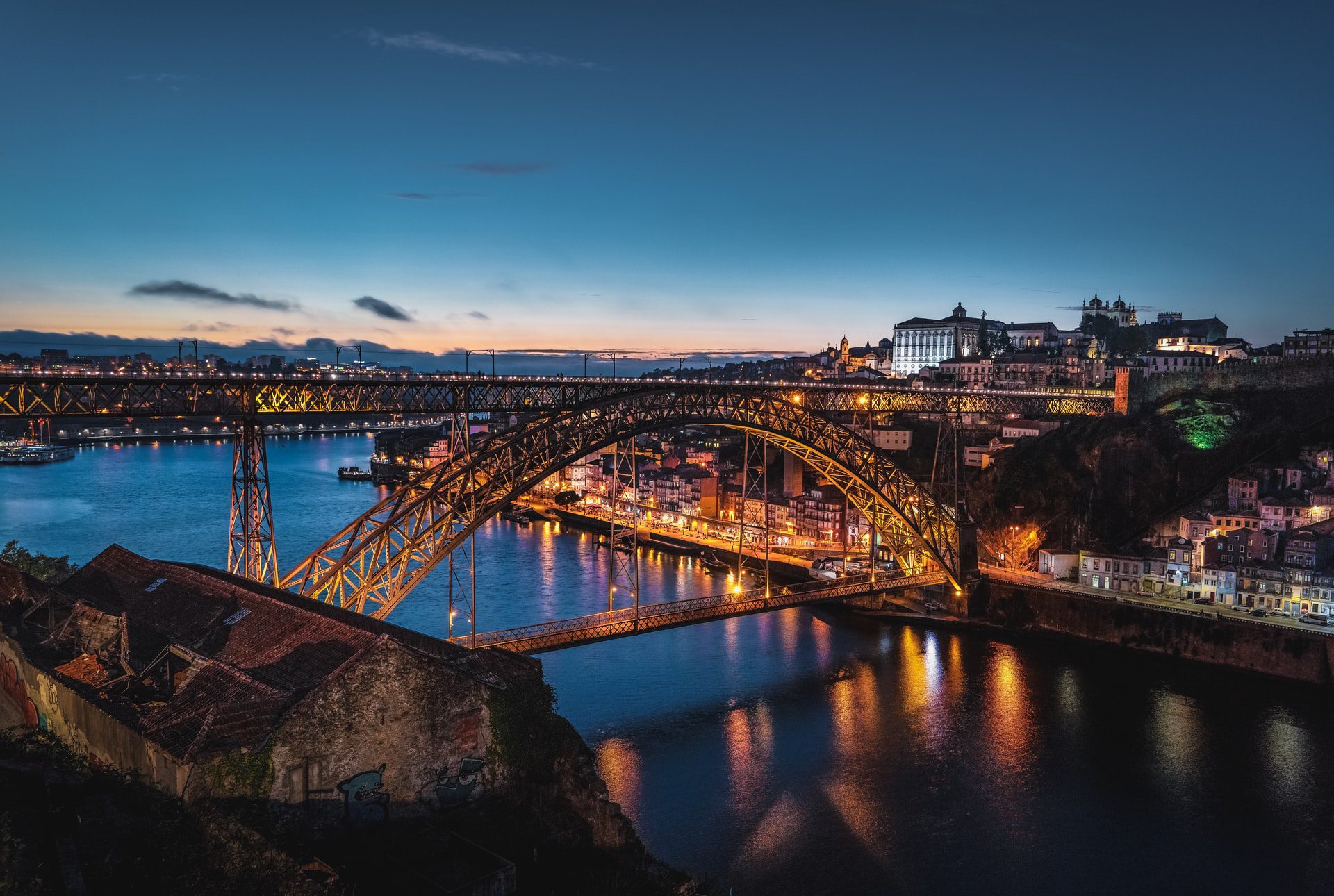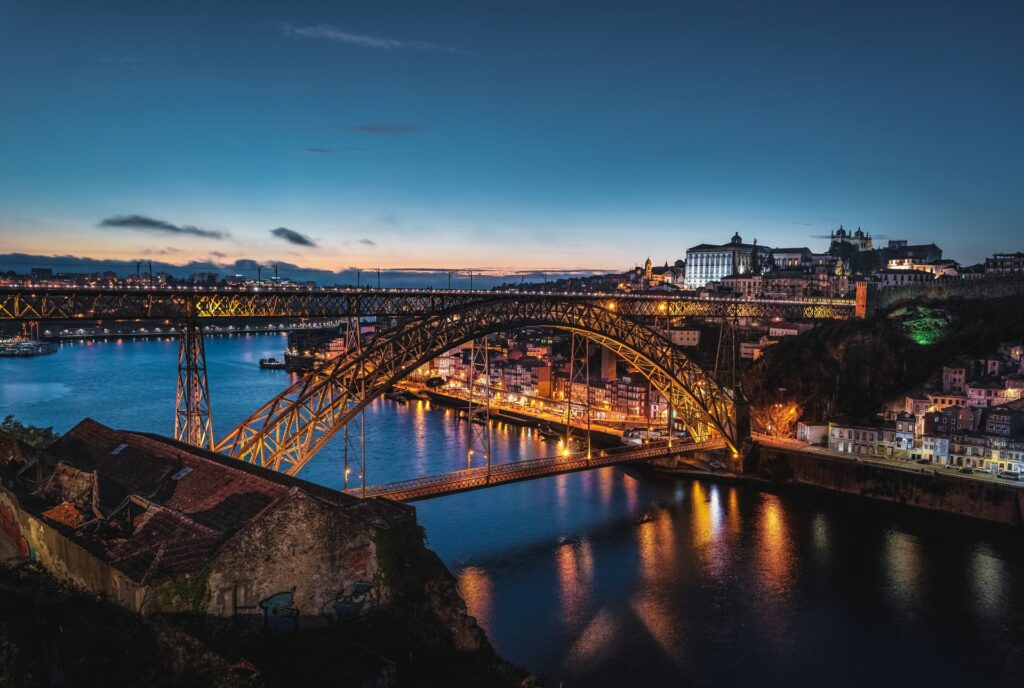 This stunning pre-Roman city lies on the hills around the banks of the Douro river. With cobble-lined streets meandering through ancient alleys, there's no shortage of adventure for those with wanderlust and an eye for interesting architecture. 
There's also no shortage of cafes to pause for an espresso and a small Portuguese custard treat of a pastel de nata, together less than two euros on virtually any street in town.
If the sun is shining, which it likely will be if you are here during the summer tourist season, hit the beach, running nearly the entire coastline of Porto for a dip. Matosinhos beach also offers excellent surfing if you're so inclined.
Ready to plan the trip of a lifetime to Portugal?
Taking a vacation in Portugal has been on everyone's bucket list for years now. It's one of the most budget-friendly destinations in all of Western Europe but sacrifices none of the quality, charm, or rich history. Get in touch with us and let's get planning a spectacular trip to Portugal!
Similar Posts: