A family vacation can be one of the most enjoyable breaks from real life. But we often have to leave an important family member at home – our pets. For those of us with furry family members, we know the importance of making sure everyone is taken care of when we're on vacation. Often pets are consideration number one when deciding on a vacation, and perhaps even whether to take a vacation at all. You have to make sure everyone in your family has fun when you have a vacation, and this certainly includes the members with paws. So what should you do with your pets while you're on vacation?
Have no fear, we have a great set of ideas and options of what to do with your pets while you're on vacation. These options are sure to help you decide what's the best strategy for your whole family to have an enjoyable and safe vacation.
Bring them with you
Considering just packing them up and taking them along for the vacation? Why not! There are plenty of ways to ensure a great vacation while keeping your pets by your side. With just a bit more planning, you can have a great and memorable trip without having to leave anyone behind.
Road trips
Likely the easiest strategy to bring your pets with you on vacation is to take a road trip. Sure, you'll need to stop for a few extra bathroom breaks and take a bit of time to allow your pets to stretch their legs regularly, but this is a good idea for the whole family anyway. The comfort of your own vehicle can often keep your pet at ease on the journey and make the whole trip easier. Perhaps this is a mini-vacation near home, a camping trip, or heading somewhere a few states over, but regardless of destination some of the most enjoyable vacations are ones that our pets can join us on.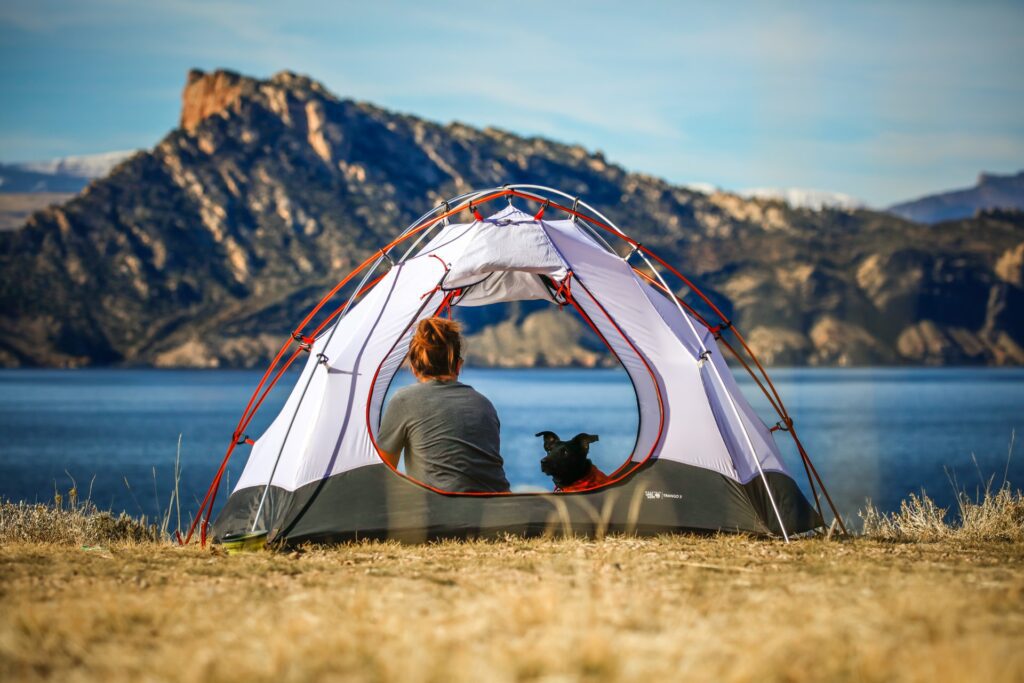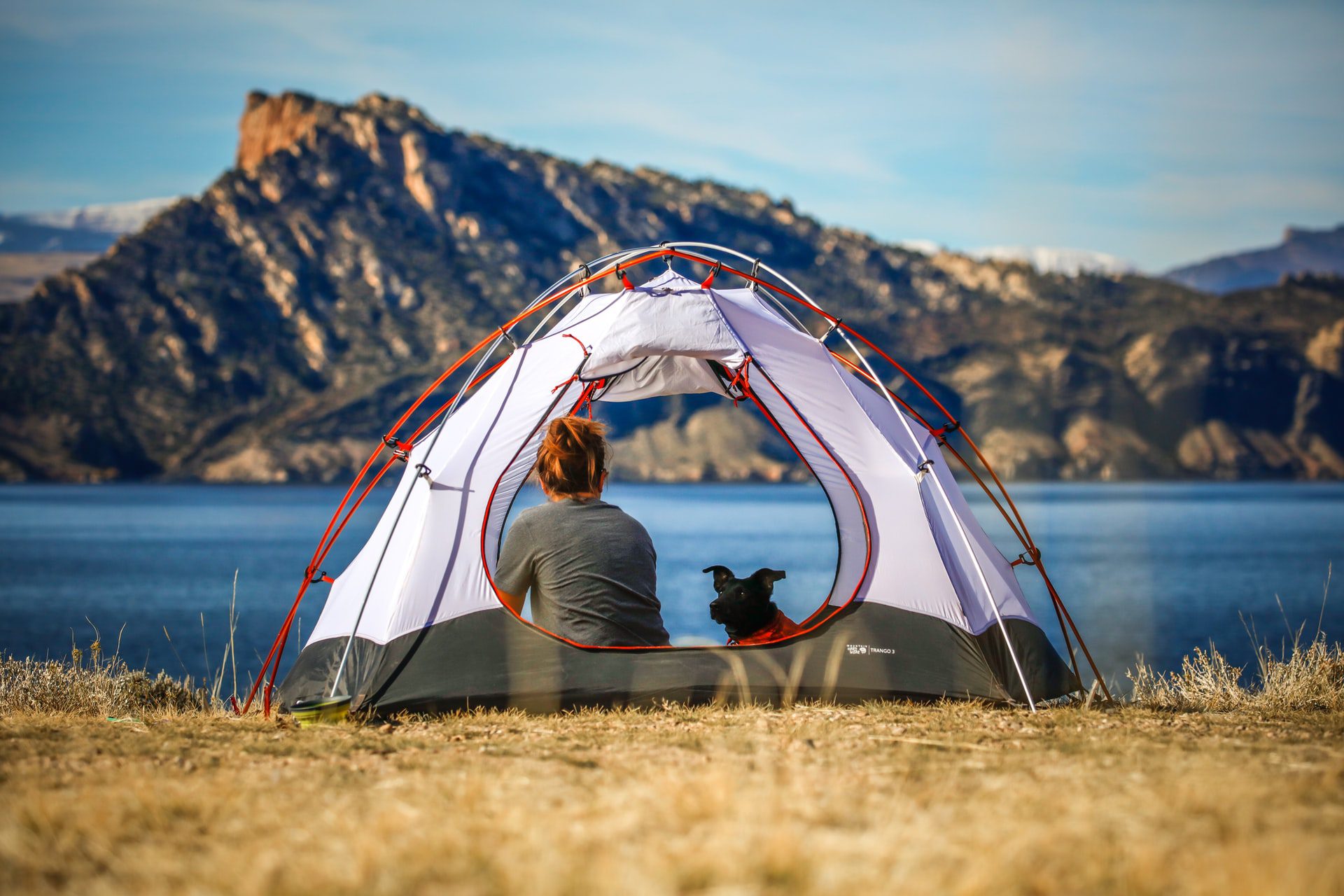 Hop on the plane
Flying with pets can be a bit of a scary idea at first, but once you have your paperwork in order and know the rules, it can actually be quite straightforward. If you fly often, you've seen plenty of pets in their carriers lounging around in the airport waiting for their flights with their owners.
Where to start? The CDC has a set of guidelines with the overall requirements. In short your pets need to be healthy, have had the correct shots, be old enough to fly safely, and have their paperwork in order.
As long as you will be staying within the United States, the rules are pretty easy. You can contact your airline and with an airline-approved carrier your pet can join you on your flight either under your seat for a smaller pet or in the cargo area for a larger pet. International rules can be a bit more complicated as the rules and regulations of both countries must be followed and may require extra steps or even not be possible at all. The USDA has a great starting point if you would like to bring your pet with you internationally.
Where to stay when bringing your pet on vacation?
Most major hotel chains and many small ones offer pet-friendly rooms for a small extra cleaning fee and sometimes an additional deposit. The rates, rules, and availability can vary widely though, so doing a bit of research ahead of time can save you a headache later. There may be rules on the size or weight of your pet, and even specific breeds may not be allowed.
As an example, the Four Seasons hotel chain has a number of resorts and hotels that offer a wide variety of amenities specifically for your pet including pet beds, food bowls, a special pet menu, and grooming services available through the concierge. After all, your pet is supposed to be on vacation too right?
Airbnbs and other private accommodations can be hit or miss. Filter the search results specifically for pet-friendly rentals but pay attention to specifics for pets and keep in mind rates can vary greatly for pet-friendly accommodations.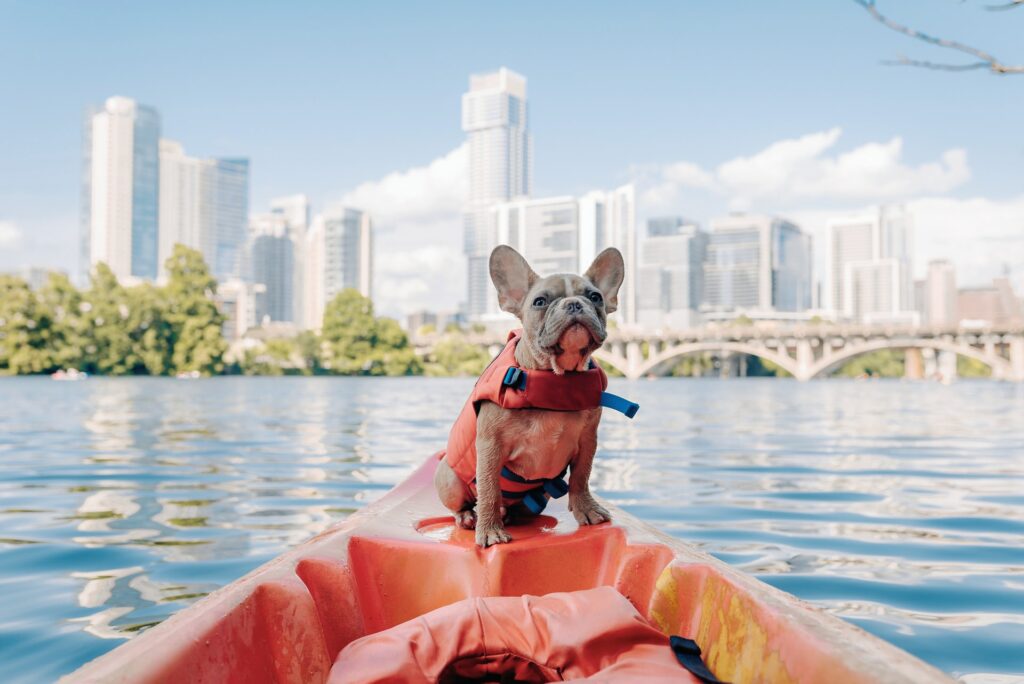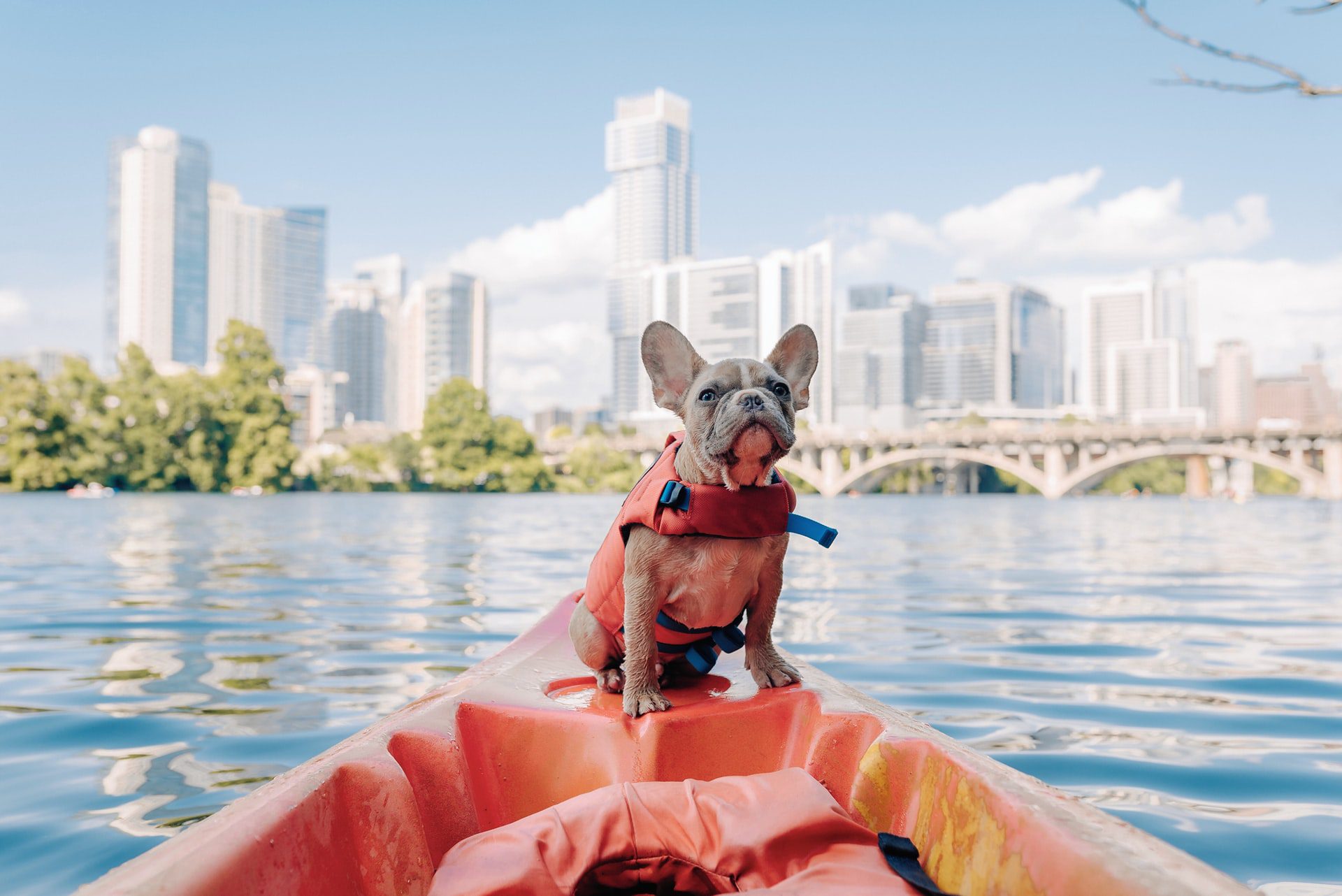 Camping is a natural answer many may consider when thinking of bringing pets. After all, many pets would stay outside all the time if given the opportunity. This is a perfect way for the whole family to relax by the fire, take a swim in a lake or two, and perhaps get out and stretch your legs on a big hike.
Remember to do research on any campgrounds and outdoor adventures you want to bring pets on. We may think pets should be allowed pretty much anywhere outside, but that is increasingly not the case in locations like National Parks where the natural flora and fauna are easily disturbed by our furry friends. Often the rules are simply that pets must stay on a leash, but it is worth checking here just to make sure the whole family is welcome.
Would your pet prefer a staycation?
Perhaps you know your pet would rather just stay home than see the world with you. For a variety of reasons, pets are often better off in their own homes. This can be a perfect solution for pet owners with several furry pals, larger, or unconventional pets that simply could not travel with you. It may make better sense for them, for the rest of the family, or it may just not work to bring them on your vacation. Not to worry, there are great options for this as well.
The most obvious is to find a friend or family member you trust to stay over and babysit your furry family. Stock the house with everything your pet may need, leave your pet's caretaker with a bit of extra cash and a list on the fridge of all your pet's important details. Things like your vet's details, emergency pet services nearby, and any health conditions your pet may have, and etc are all useful items in a pinch. Your best peace of mind could come from leaving your furry loved ones at home while you head off on vacation.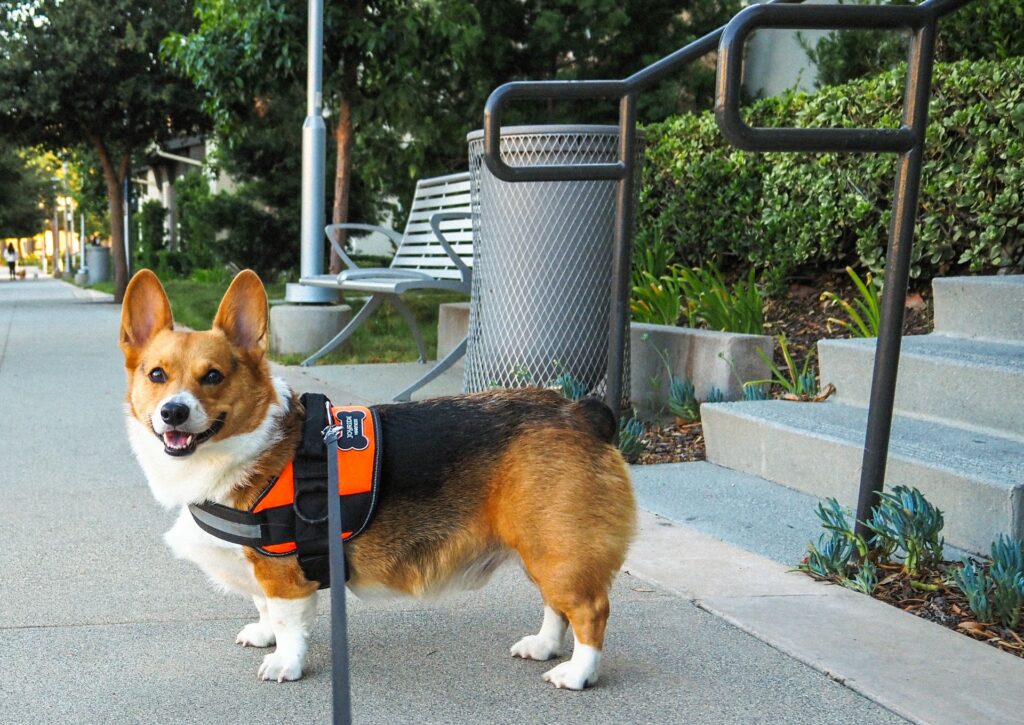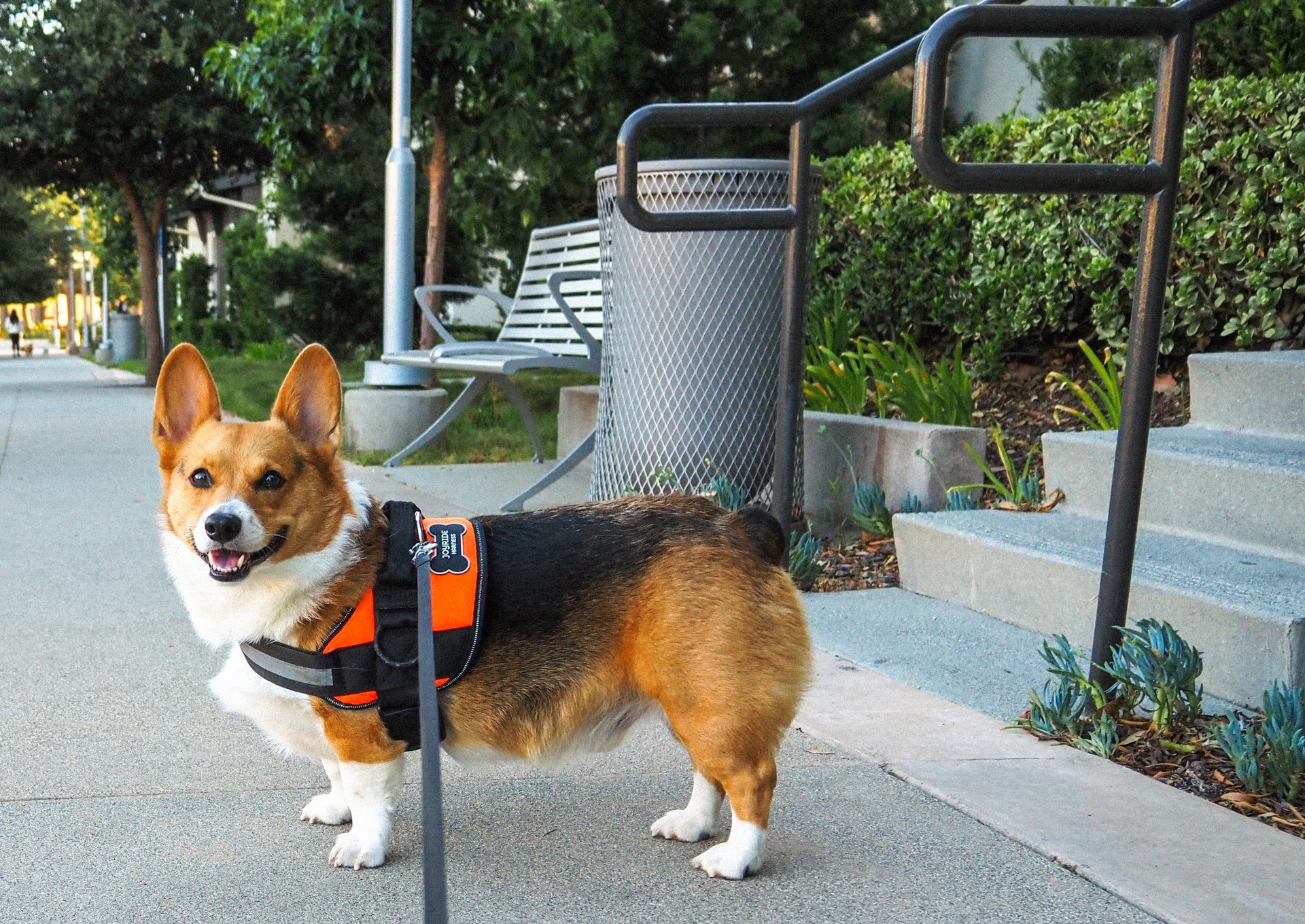 Don't have anyone who can take care of your pet while you are gone? That's ok too. There are a number of great services out there specifically for people in your position. Services like TrustedHouseSitters, HouseSittersAmerica, and MindMyHouse all offer long or short-term pet sitting services much in the way Airbnb works. Create a profile offering your home as a place to stay in trade for caring for your home, plants, and pets. You can review and choose between profiles of people who would be willing to take you up on your offer. One of the best aspects of these services is the required background checks and third-party assistance should your pet sitter need help while you're away. 
Worried about what to do with your pet while you're on vacation?
We all deserve to take a memorable trip once in a while but what should you do with your pets while you're on vacation? We hope the above ideas gave you some solutions that allow you to enjoy vacation while keeping your pets happy and safe. Whether you decide to take your pets with you on vacation or leave at home with a trusted sitter, we'd be thrilled to help you plan your next vacation.
Our team of travel experts at Awaken Travels can help you play a flawless and stress-free getaway with or without furry pals. Get in touch with us and let's get planning! The world awaits.