Whether on a Norwegian fjord, a Slovenian lake, or in your local state park, camping is a perfect way to get in touch with nature. You get the opportunity to slow life down and experience the beauty around you. Whether it will just be you and your special someone, or the whole family, we have some essential tips for planning the best camping trip of your life.
Pack the right gear
What you bring for a successful camping trip can vary depending on where you're going and who you're bringing along. But there are certainly some universal tips for success.
Stay warm and dry
They say there's no such thing as bad weather, just bad gear. If it is even remotely possible for there to be a snowstorm while you are camping, pack snow gear. If you don't, there will definitely be a snowstorm. But if you do, you will likely be in shorts the whole trip. This is just how camping works.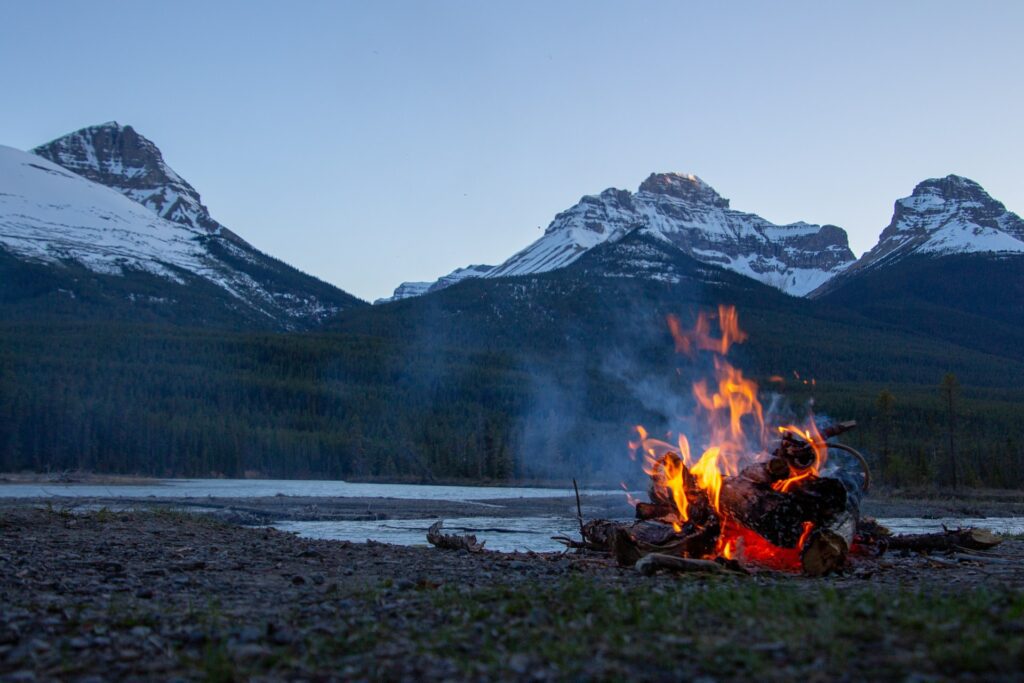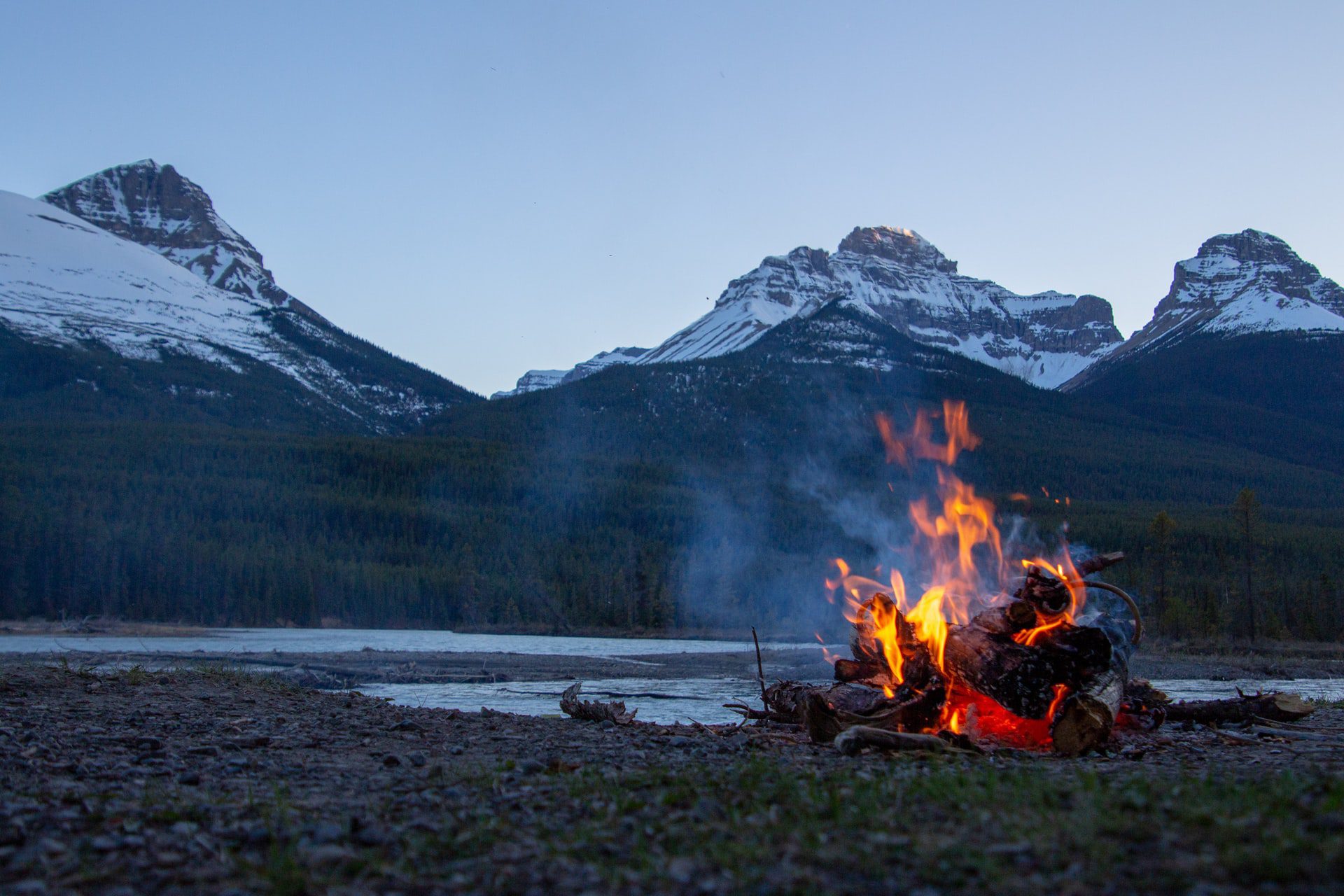 Bring at least one light source for each person, and a couple bigger lights or lanterns for the camp. Perhaps even a string of solar lights for a nice decoration. Nothing ruins a trip quite like stumbling through the bushes to the bathroom in the middle of the night without a flashlight. Or trying to cook dinner for six with a flashlight in one hand.
Keep everyone happily fed
Unless you love cooking and are looking for a new challenge, we recommend keeping cooking simple. This doesn't mean you shouldn't eat well. Far from it, good food is an essential if you want to keep up the morale of the troops. Just keep it simple and you'll be happy dining in camp.
Have you ever tried instant coffees? To some this may be an affront to their basic humanity, but honestly the instant stuff has come a long way. Camping is a great time to try it out, and it sure saves tons of effort and gear.
Often a hot meal in the morning is an essential to start the day right while camping. Most go with the eggs and bacon or maybe blueberry pancakes. Both are good options, easy and relatively quick and simple. However, if you're looking for truly quick and easy, instant oatmeal jam packed with fruit, nuts, seeds, and whatever you like is a ticket to camping success. Just like the instant coffee, all you need is to heat a pot of water.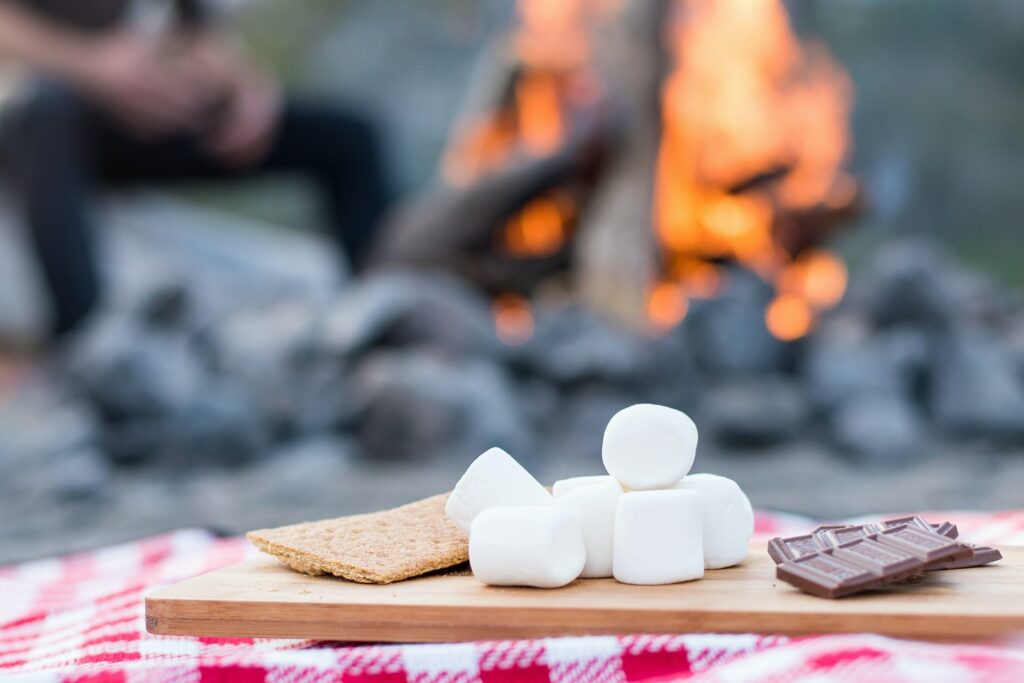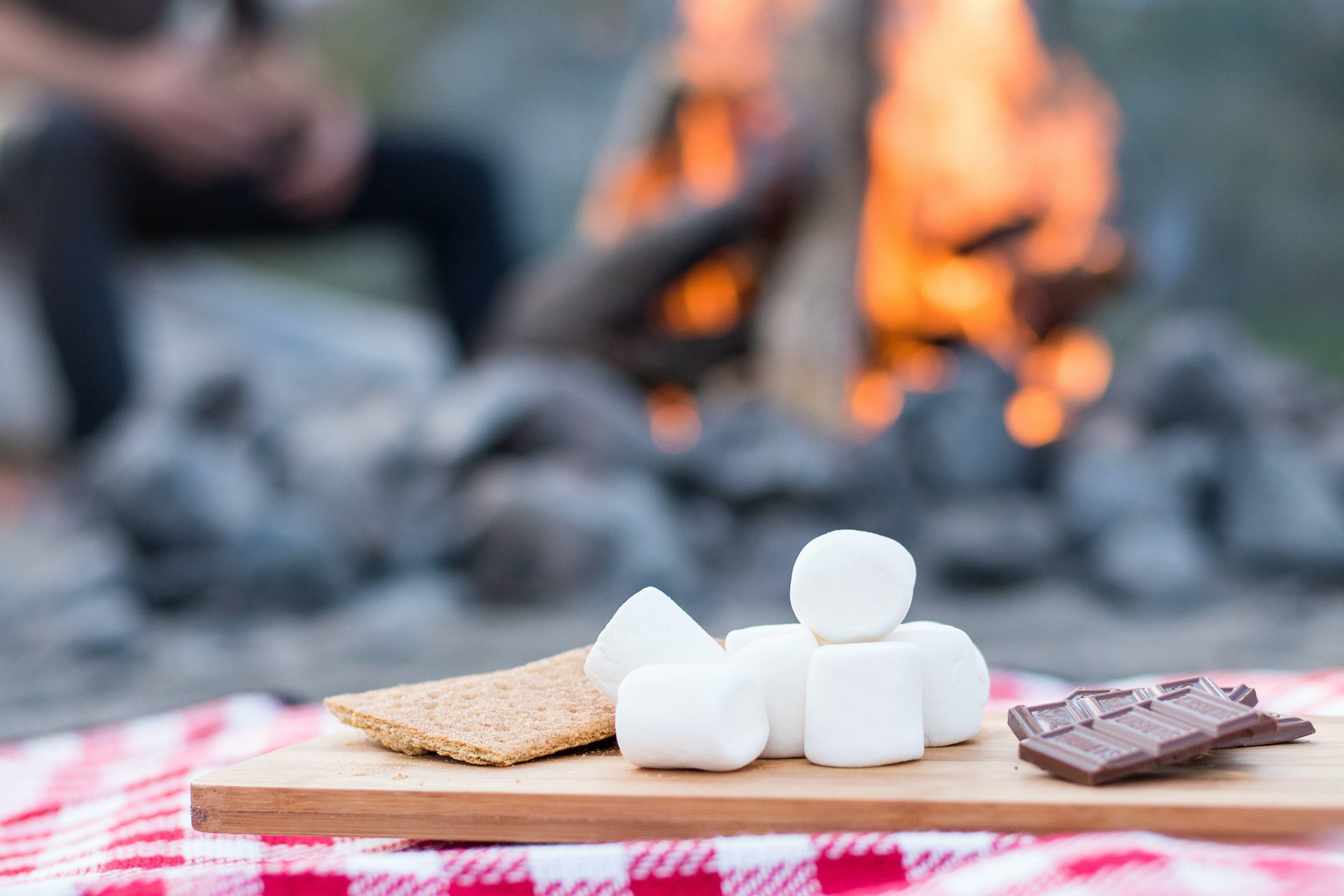 Since some will be busy with activities in the mid-day, plan for bag lunches. Sandwiches, fruit, some nuts, and a snack or two. This means no cooking, far less cleanup, and less time wasted when you could be out exploring the outdoors.
Since all food up until now was made by boiling water and assembling some ingredients, dinner can be a fun group activity and involve a bit more of the actual "cooking." Pasta dishes work wonders as does anything that can be grilled over a campfire.
Stay entertained
Staying entertained while camping really varies from person to person. Some are happy to just be out there walking trails all day and staring into the fire until bed. Others need a bit more. Board games can be a perfect way to spark conversation, get people working together, and pass the downtime at camp. Arts and crafts are always a winner as well. Leatherworking, beading, maybe even some wood carving on your discretion, not to mention knitting. It's great for the kids to have something they made to remember their camping trip. Local animal and plant guides can also be great for the inquisitive ones in your group. Oh, and you can never go wrong with a frisbee. Maybe bring two in case one finds its way into a tree.
Sleep like a baby
Other than food for nourishment, sleep is the most important element to having a happy camp. If people aren't sleeping well, they tend to let everyone know.
Unless you're travelling far on foot, or are an experienced backpacker, we don't recommend a backpacking pillow or an ultralight style sleeping pad. If you have the luxury, we recommend just grabbing your pillow from home. As for the sleeping pad, the larger varieties tend to offer a warmer and more comfortable night's sleep. If you have the space and are camping from the car, go big.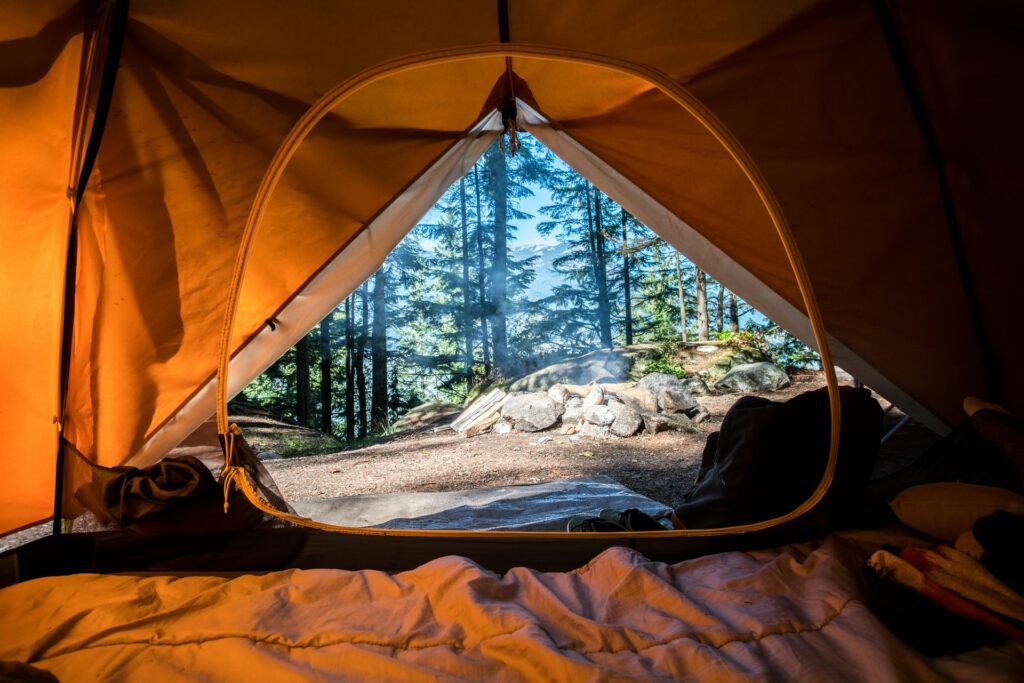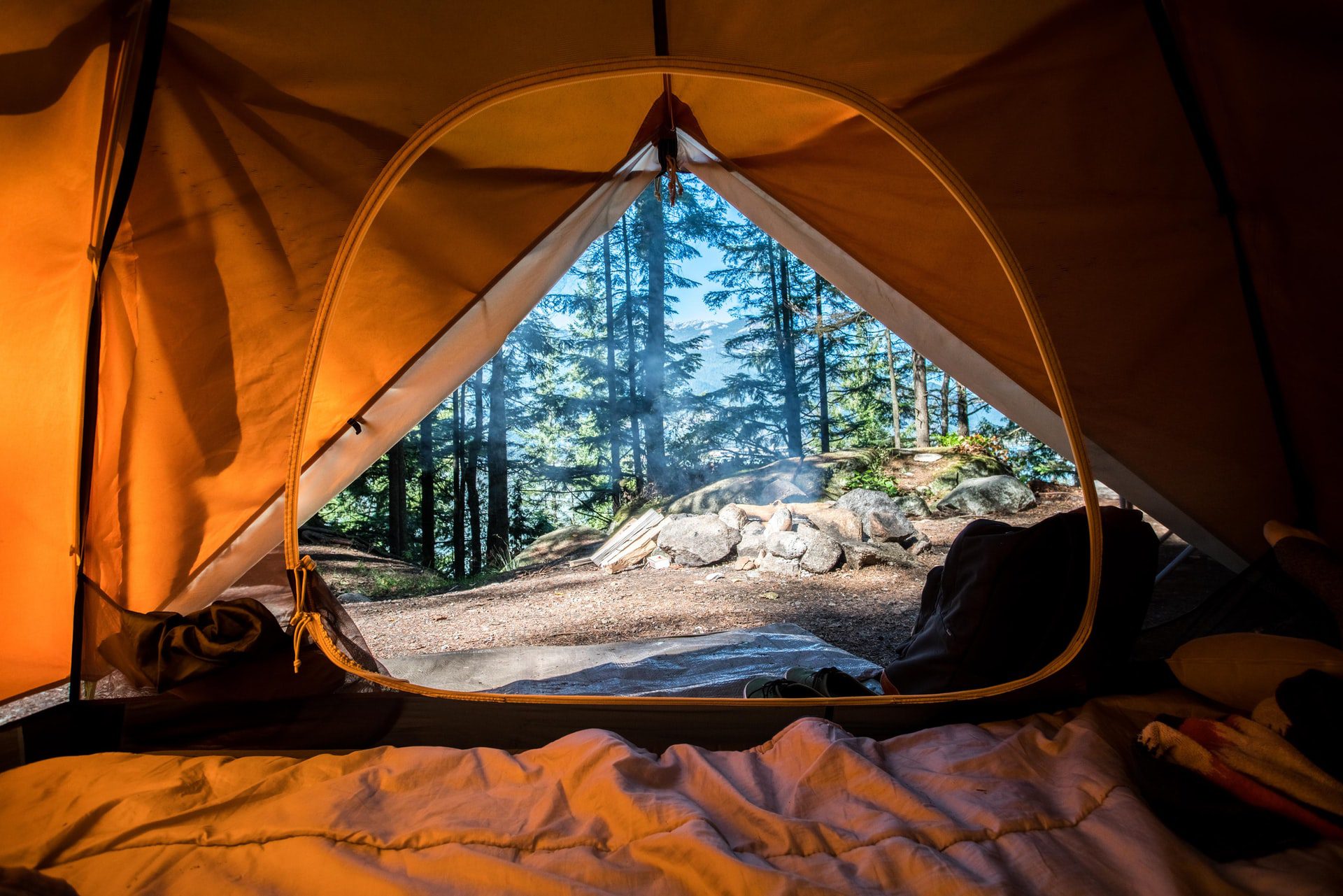 Tent strategies are highly personal as well. Some families feel better all in one monstrous tent, sometimes with multiple rooms. Others prefer to have more privacy and noise reduction with two or three small tents a distance apart. This strategy allows the older kids to stay up by the fire later, dad to snore all he wants, and the younger kids to wake up at dawn without bugging everyone.
Also, bring an extra blanket or two. Whether for around the fire in the evening or as another layer at night, an extra blanket is never extra for long.
Get some practice in
Ok, so you dug out your old tent from your basement and you bought all new sleeping gear and a camp stove. You found a flashlight in the back of the junk drawer, and your brand new hiking boots just got delivered to your door. Great, time to go!
Not so fast. Sadly that could be a recipe for trouble. You spent so much time planning this trip, and now it's time to spend a little testing out the gear. Do you know how your stove works? Can you light it in the wind? Want to bet your trip on it while your hungry family sits and watches your attempts eagerly for an hour as you curse the man who sold it to you? Why not give it a try now?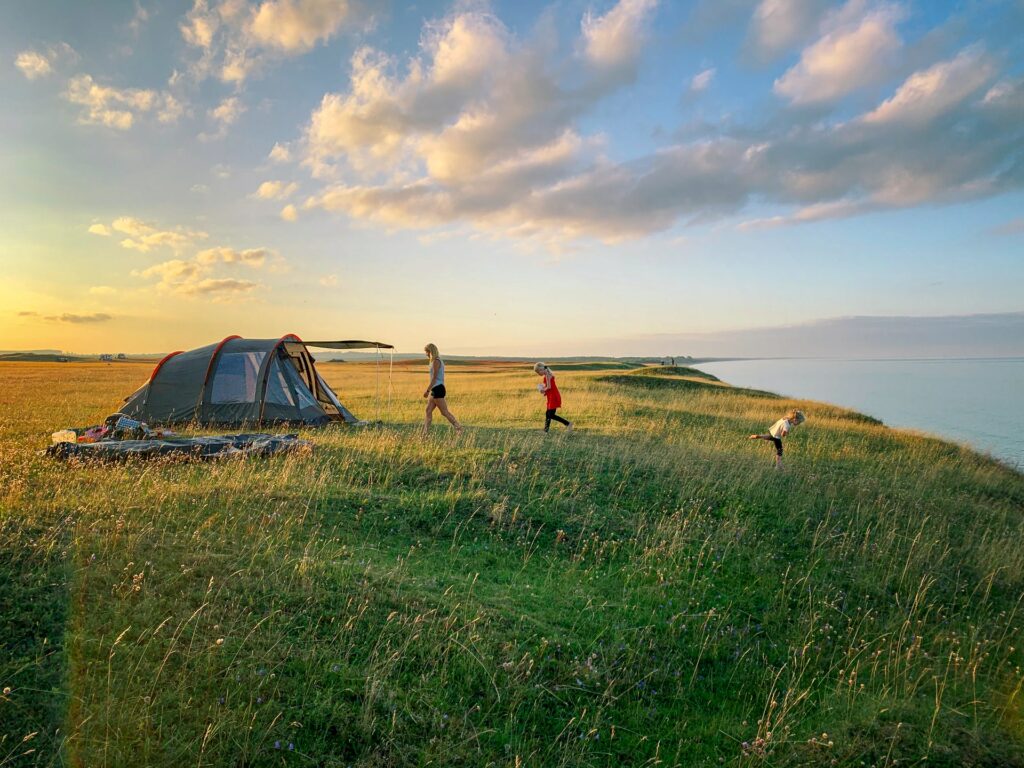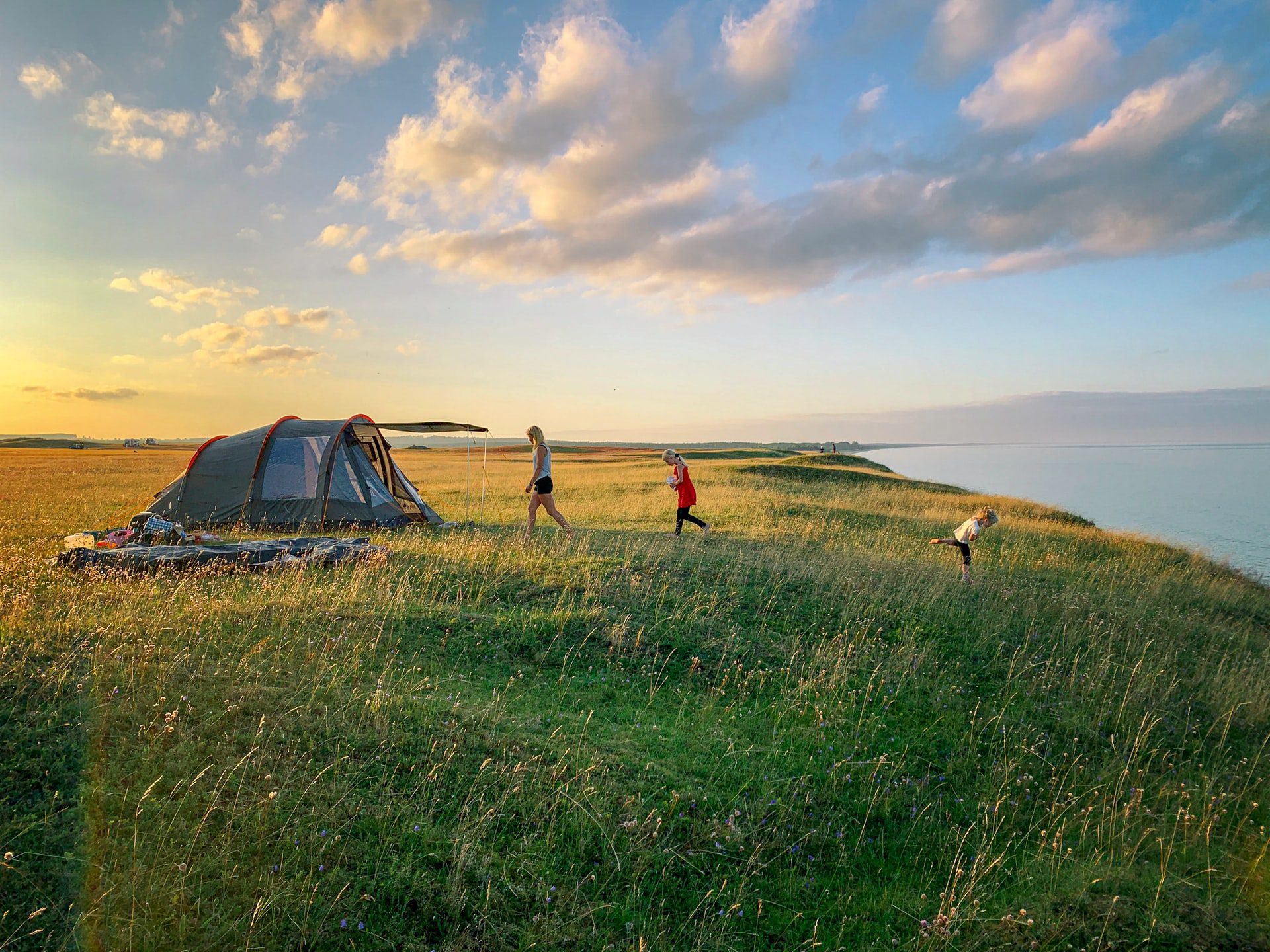 The guy at the store also said that new camping pillow will pack into the size of a baseball, so you had to get it. Would you rather see if you can actually sleep on a baseball at home, with your normal pillow waiting next to you, or do you like to live life on the edge?
Sure, camping is supposed to be roughing it, but why not rough it on your terms? Test it all out.
Open up the tent and make sure the dog hasn't chewed a hole in it since you last used it. See if your flashlight still has enough life to guide you and a trail of children to the bathroom at night. You will thank yourself later.
Thinking a camping trip is in your future?
There's nothing quite like roasting s'more and sleeping under the stars. If you're looking for the perfect location for a camping trip, get in touch with us, and we'll plan the most extraordinary camping adventure. Fret not if a tent isn't for you. Many of the best locations offer excellent alternatives like cabins and yurts with electricity and flushing toilets. Camping truly is for everyone. You just have to find the perfect fit, and we've love to help you find that.