As the temperature rises, we move closer to the first day of summer and the kids wrap up school for the year, we're turning our excitement toward summer vacation. This summer is unique, of course, because of the COVID-19 pandemic. Our dreams of an overwater bungalow in the Caribbean are currently on hold, but that doesn't mean all summer vacations need to be canceled.
We've compiled a list of our favorite travel ideas for your summer vacation that still allow you to maintain proper social distancing. These are our favorite ways to still enjoy summer, relax on vacation, and stay safe during the coronavirus pandemic.
Take a pampering staycation
The luxury hotel you drive by everyday on the way home from work is now calling your name. Your summer vacation escape could be that hotel – the one you recommend to family when they need a place to stay while visiting. Book yourself or your family into a luxurious room and prepare to take a break from the real world. Order room service and celebrate with a spa session packed from home. Watch the sunset from your room's balcony, indulge in treats you ordinarily say no to, and intentionally forget to set an alarm.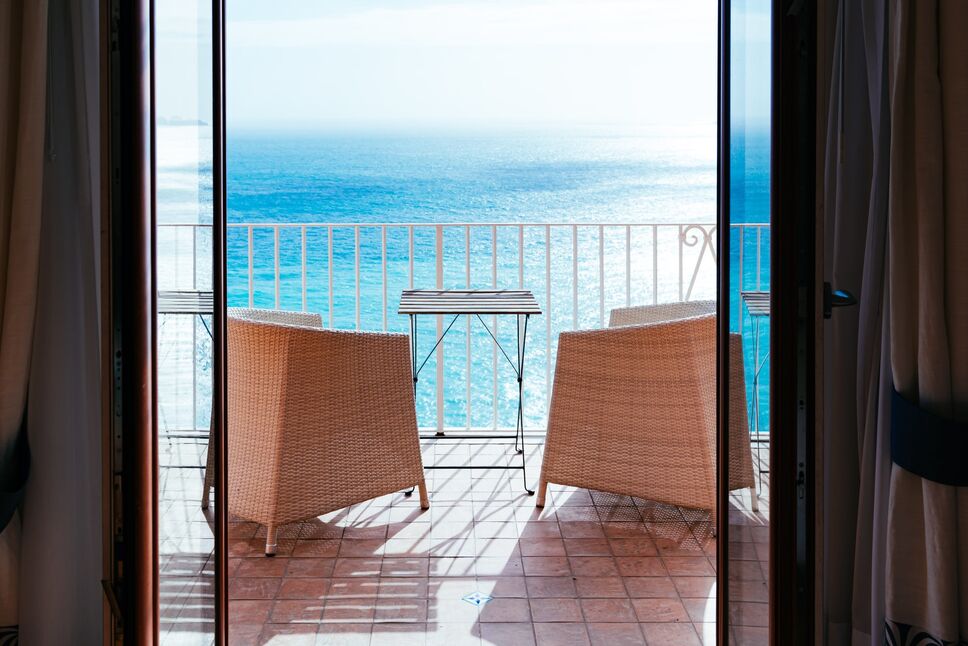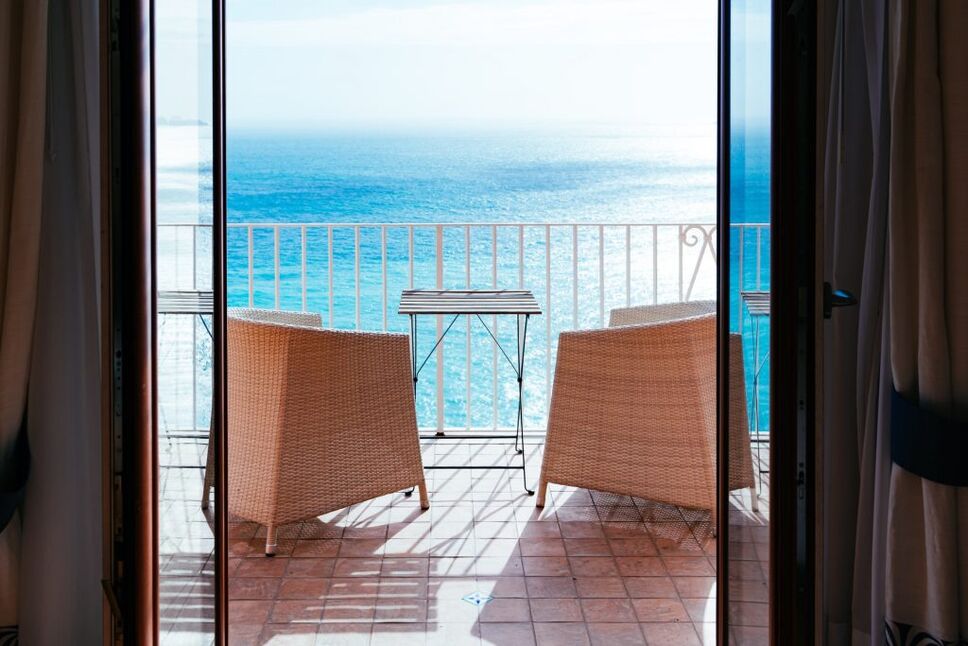 A staycation in your own city is perfect for summer vacation this year since it's close to home. Staying in a hotel is listed as low to to medium risk during the pandemic, according to an NPR article. The article highlights ways to make your hotel stay as safe as possible which includes avoiding common spaces as much as possible such as the lobby and fitness room. Bring disinfecting wipes with you and wipe down heavily touched items in your room once you get there like the TV remote, door knobs, and faucets. And be sure to order room service instead of dining in any common areas, but that's part of the allure of your luxurious staycation!
Take a road trip
Load up the car, make a road-trip worthy playlist and hit the road. Road trips are one of the easiest ways to remain within safe social distancing parameters so long as your destination can accommodate that. Your road trip may take you across the country, to your favorite campground, a secluded lake, or maybe it's a day trip to drive through a field of flowers. You could also combine a road trip with a hiking and camping adventure, either taking a weekend to relax in nature or take off on a longer hike.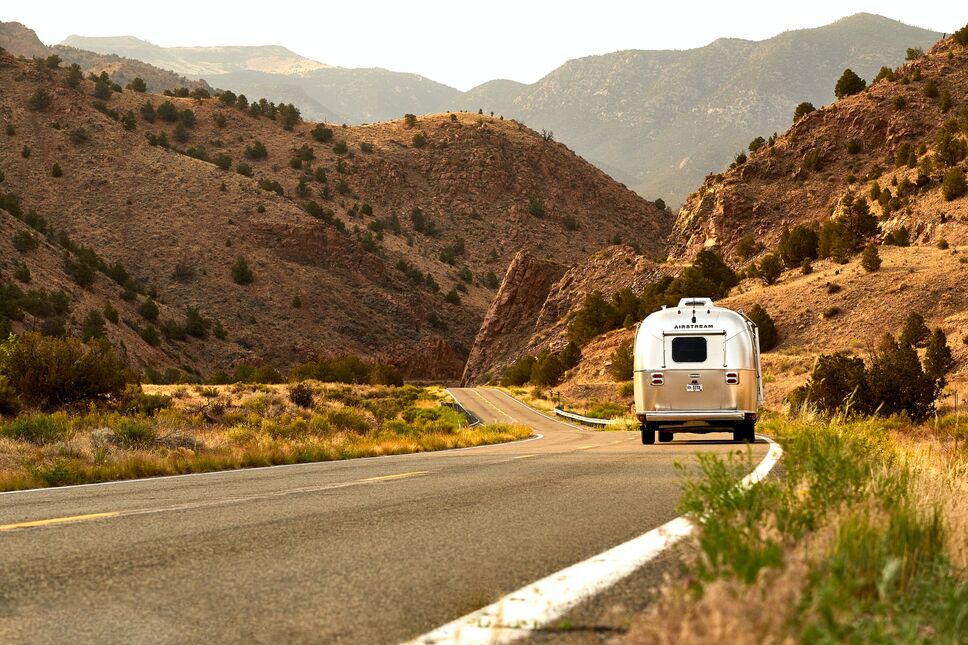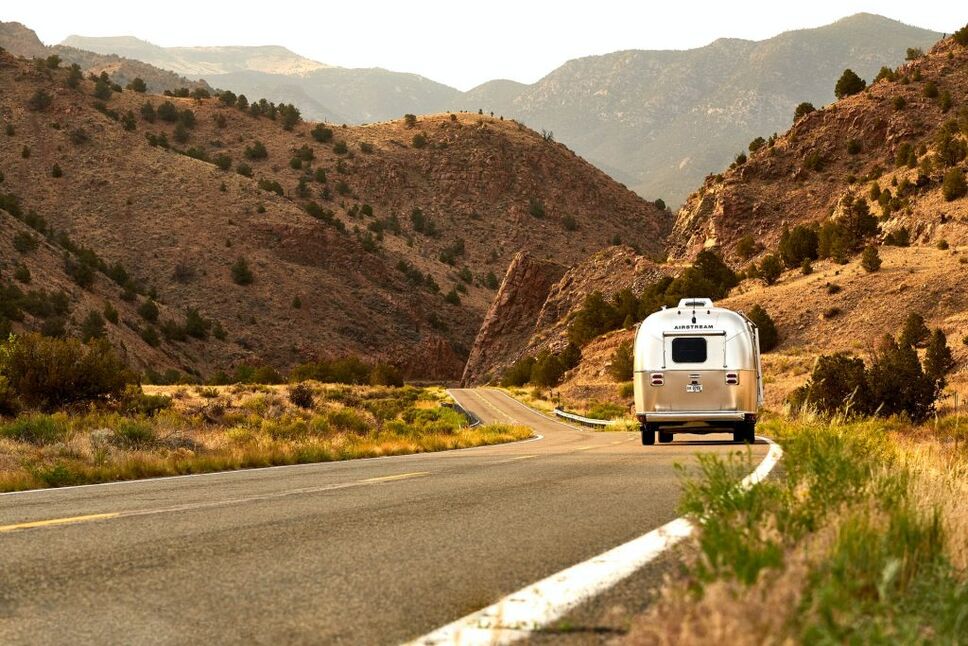 Regardless of distance covered on your road trip, be sure to take precautions when making stops for bathroom breaks and to refuel. Wash your hands often, use hand sanitizer after touching common items like door handles, and wear a mask in public areas.
Check out our guide for 15 tips for the perfect road trip.
Take to the water
Thoughts of summer vacation often involve water. Relaxing beach-side, taking a dip in the lake, or sailing into the sunset. All of these activities can still be done despite the pandemic with proper precautions. The New York Times explains that outdoor activities are generally safer than indoor activities. There's typically more space between people and better air circulation outdoors than indoors.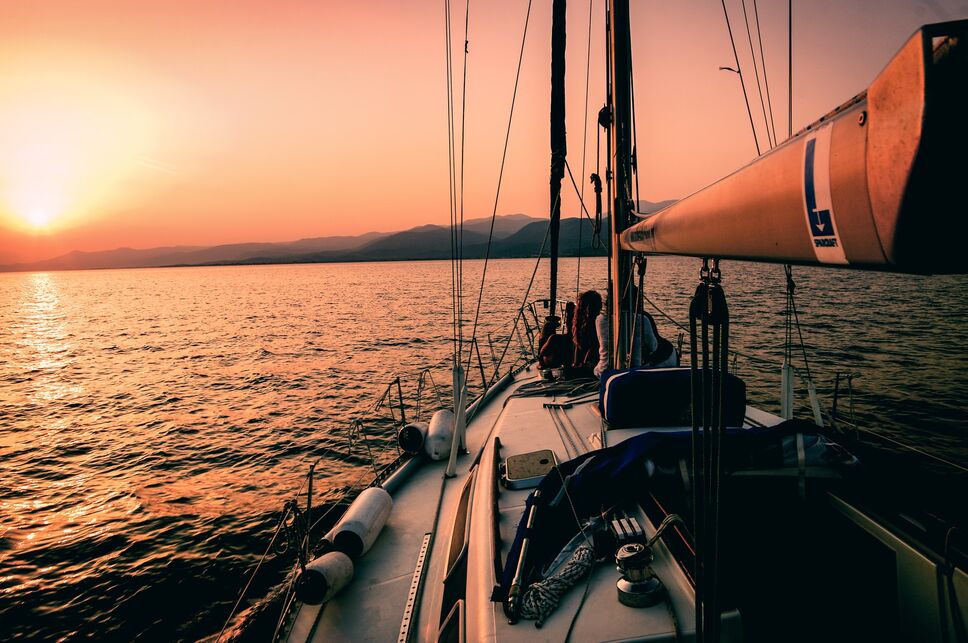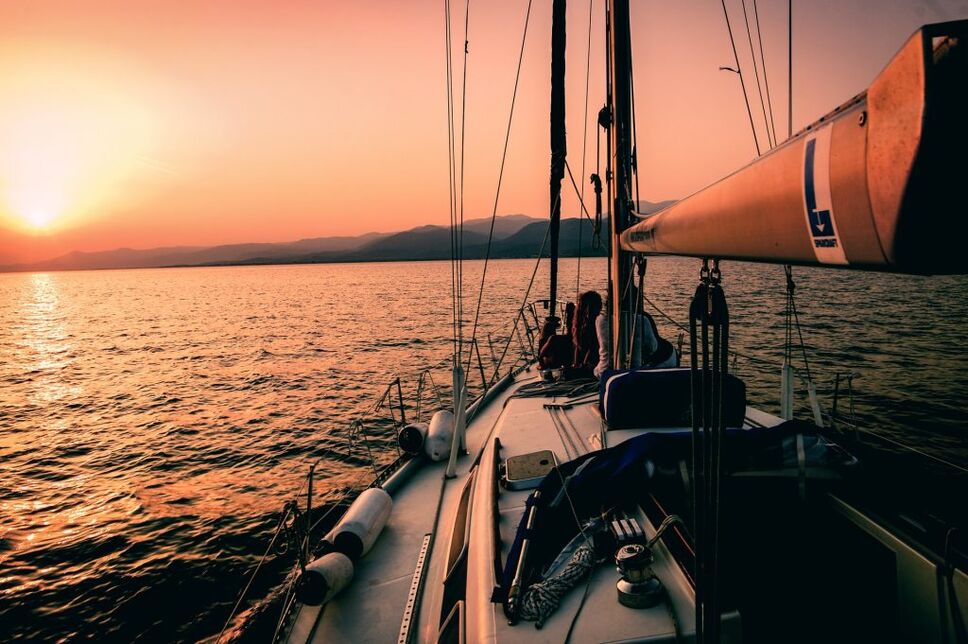 Consider renting a boat, staying on a houseboat (definitely the one with the water slide), or even taking a day to kayak on the nearby lake. Big or small, a vacation near or on the water might be your ticket to summer bliss and relaxation.
Camp near home
As long as your camping setup is in an isolated location, health experts agree that camping is a low-risk summer vacation option. If you've been practicing social distancing and your trusted friends or extended family members have been too, and no one is showing symptoms of illness, your camping trip could involve more than your immediate quaranteam. Health experts say it's best to lay out expectations and precautions with anyone you might be vacationing with two weeks prior to the trip to ensure everyone's criteria is met.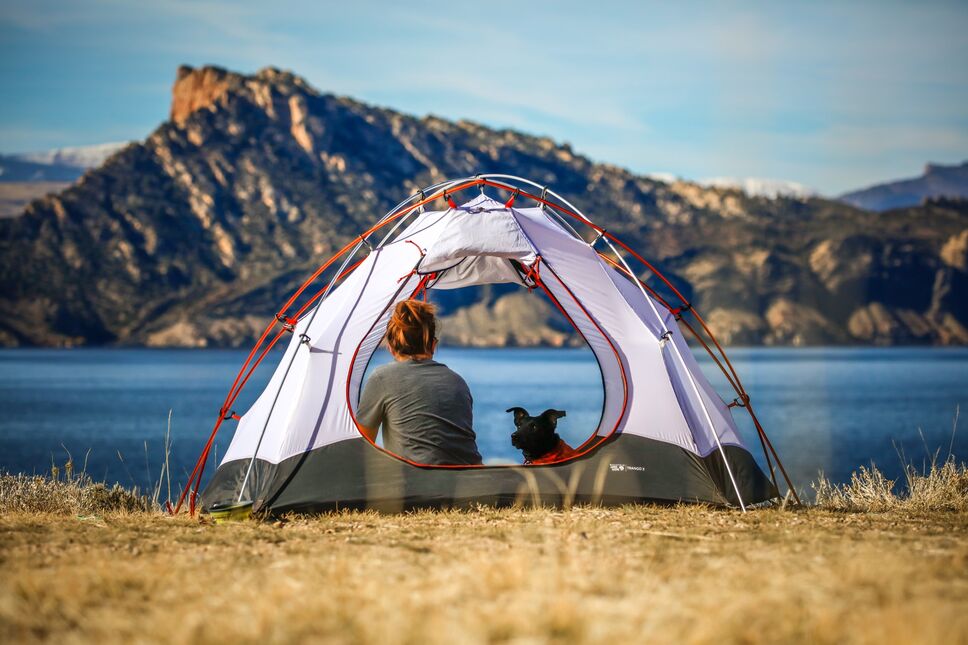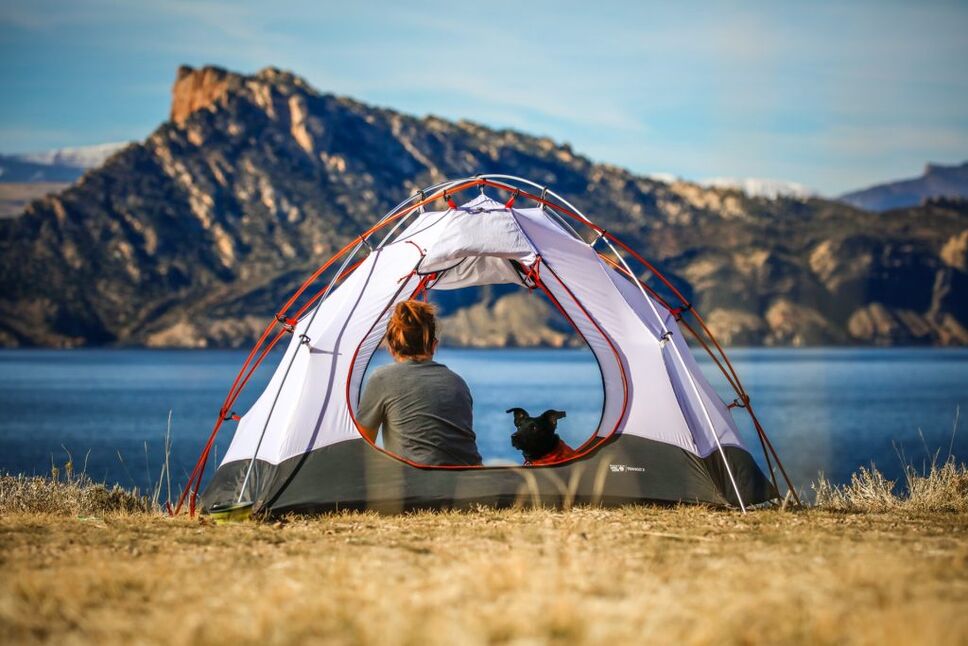 Summer camping might be in combination with a hiking trip or a road trip, both of which are doable while maintaining social distancing. If you prefer the "glamping" route, look into local parks or nature areas with cabins, yurts, or treehouses to rent. Once you check in, wipe down heavily touched areas like door knobs, light switches, and faucets. Get ready to enjoy quiet nights outdoors by the campfire with endless s'mores. Don't forget the bug spray!

Turn your backyard into the ultimate oasis
Longer nights and warmer temps are often a great time to get yard projects done, so you might as well combine sprucing up the yard with turning it into an oasis to enjoy all summer. Think fairy lights, a fire pit, and growing the sweetest tomatoes you've ever experienced. Whatever your ideal backyard vacation looks like, this summer is the perfect time to turn that into reality. Set up a hammock, order some lawn games, or even get that above-ground pool you've been talking about for years. Your own backyard can be your summer vacation this year with some inspiration.
While you're stargazing at night, stay inspired by thoughts of all the places you'd like to visit next summer. 

Hit the beach
Summers are made at the beach. Salty air, the sounds of waves lapping onto the shore, and a cool drink in hand . As long as the beach isn't crowded and you're able to maintain social distancing, it's a low-risk summer activity. Consider waking up with the sun if the beach you're considering vacationing at tends to get crowded around noon. Not only is morning a beautiful time to be at the beach, but it'll be less crowded. And there's a smaller likelihood you'll end up sunburned! Spend the rest of the day relaxing at your accommodations and enjoy a nice dinner in. Evening activities could include a bubble bath (gotta get that sand off somehow) and binging your favorite travel shows. Plus you'll want to get to bed early in preparation for tomorrow's beautiful sunrise at the beach.

Looking to plan a safe and awesome summer vacation?
Sure, your plans might need to look different than what you envisioned several months ago. But awesome and safe travel still exist! Get in touch with us and let's get planning! We're here to help you make the most of your vacation time. We'll help you take a summer vacation this year that is both safe and enjoyable. Stress-free bliss awaits!
Similar Posts: