If you've made it here, you probably miss traveling as much as we do. It's a deep ache that hurts even more when we hit "cancel" on that airline reservation. Or when friends email that their destination wedding is being postponed. If you've canceled your birthday trip to Greece, anniversary celebration in the Bahamas and your road trip with the kids, we're grieving with you. And if, like us, you find yourself scrolling through not only Instagram, your own travel pictures, we understand.
The covid-19 pandemic hasn't been a friend to anyone, and we've all sacrificed and put a lot on hold because of it. While we're currently not traveling, the day will come when we can get out into the world again, and perhaps the next time will be the most enjoyable – a celebration of freedom and health. In the meantime, here's what we're doing to stay excited and inspired to travel even more soon, as soon as we're told it's safe to.
Jump into a virtual tour
You're probably spending more time at home right now than you ever have before which means you're not seeing the wondrous and amazing sights of the world. Or will you? Surprisingly, there are a number of great and high quality virtual tours that offer nearly all the splendor of being there yourself. With the advantage of not waiting in lines, paying entrance fees or having to try to find decently priced water in the tourist part of the city or where a free bathroom is. Not only are the virtual tours a fun change of scenery from what you've been staring at for weeks, it's a great way to test drive a location. If you've always wanted to head to say Angkor Wat but weren't sure if it was worth the trip to Cambodia, your virtual tour will provide some insight. 
Here are the virtual tours we've loved taking recently that are keeping us inspired to travel in the future.
Cook new dishes or grab take out from somewhere new
We all have a few new destinations on our list that we perhaps had to put off, or simply haven't gotten to yet. With a few clicks on Instagram or your chosen research tool you can find the perfect meal to acquire.  Now, if you happen to be lucky enough to have a restaurant in your area that offers your chosen dish, give it a try. If not, recipes for anything are easy to find these days online. You may have to plan ahead a bit if you need to order specialty ingredients, but if there is one thing we all have right now, it is time.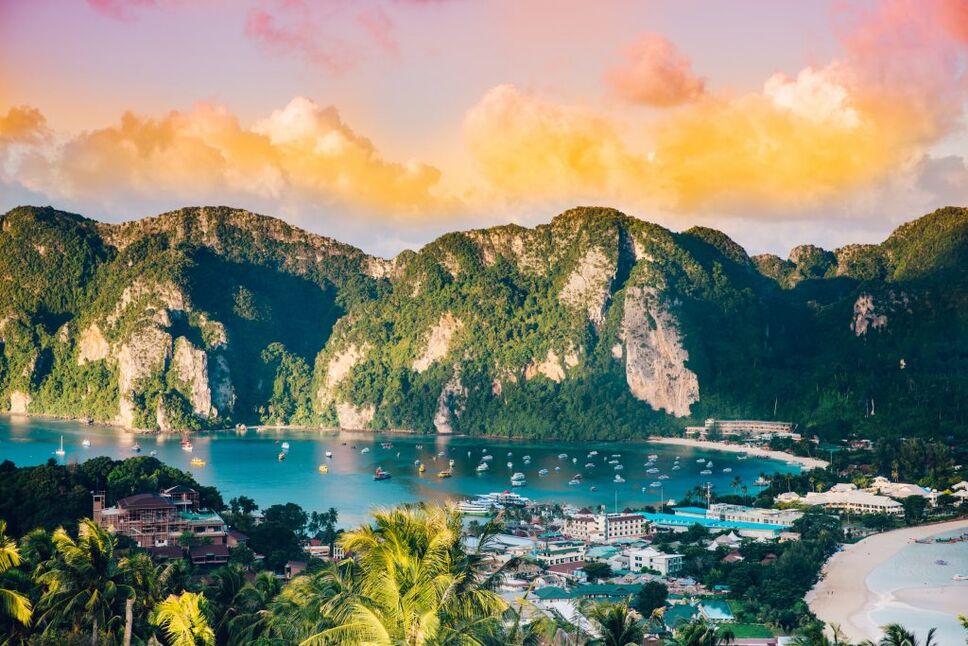 Once your meal is prepared, pair it with either some music of the region. Playlists from nearly everywhere are easily available on YouTube, or perhaps even a live concert. Once finished, watch a film from the region on your movie streaming service of choice. Dinner and a movie outside of the normal can do wonders for lifting spirits and spark inspiration.
Binge travel shows
Not sure where you want to go next? Well, we have the perfect solution. Do what we have found ourselves doing for hours on end these days, binge travel shows! Some of our favorite "guides" are Rick Steves and Anthony Boudain. On Netflix, we love "Street Food," "The Kindness Diaries," and "Restaurants on the Edge." But, there are some great ones you may never have heard of as well like "An Idiot Abroad." A comedy adventure for a man who doesn't have any desire to go anywhere and ends up going everywhere, much to his dismay. "Travel Man" is another comical adventure around the world with the tagline, "We're here. But should we have come?" Spoiler: the answer is yes, duh!
Dive into books about locations you're curious about
Those days when you get lost in a book and look up only to realize it's dark out and you forgot to eat dinner or actually any meal. While those used to be a rare occasion thanks to life's responsibilities, we find ourselves with much more time to read these days. Fiction or nonfiction, books are a great way to learn more about a location you're interested in visiting. Learning some history from a non-fiction book, a memoir of someone who lived there or even a travel guide book – all will give you better insight into your chosen destination, meaning you'll arrive as a more well-informed visitor in the country – something that can enrich your experience once you're there.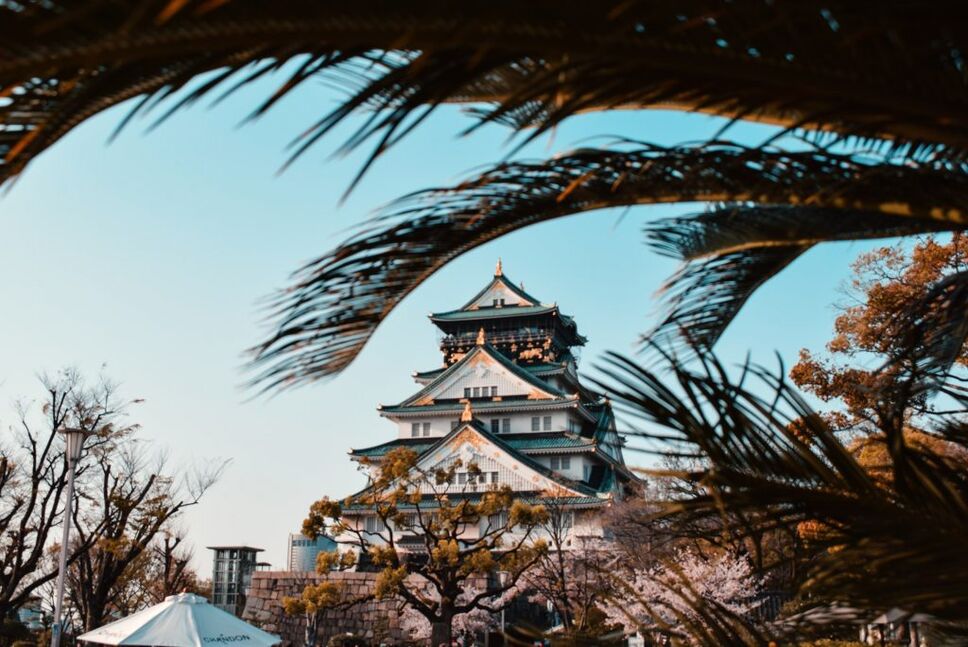 Plan itineraries
You picked a location, took time off, booked flights and then ran out of time to properly plan daily itineraries, leaving it to winging it or planning the night before when all you really want to do is sleep. We get it. There's a lot of planning that goes into a successful vacation. So here's your chance to plan as many potential itineraries as possible. Make a list of your top five travel destinations and dive in. Plan it all. Of course, once you actually book the trip, the schedule may change or stray from your original plan, but making up mock itineraries will save you tons of time with future planning. Feel free to browse sights, restaurants, accommodations, day trips or which spa looks the best to you.
Maybe you won't end up taking all of the trips you've mock planned. Heck, you might entirely decide that a location you dreamt about for years isn't really for you, and the location last on your list is the most attractive. Explore a bit and see what feels right.

Use Instagram as a research tool
Scrolling Instagram can be a black hole of cute cat videos, urban garden tips, how-to videos about baking bread peppered with advertisements from that one brand you looked up 7 years ago and spent two minutes looking at. However much of a time waster that is, we're also spending far too much time on Instagram these days but we're scrolling through amazing travel photos, making lists of locations and dreaming about getting to some of those idyllic spots. Of course, we suggest you find some inspiration in doing the same by starting with our Instagram and bookmarking the places you're drawn to.  
Corral the people you love into a trip together
If social isolation has taught us anything, it's that time with the people we love is not to be taken for granted. We should say "yes" to seeing each other more often. And we should actually travel together instead of saying we'll get to it one day. Start a group chat with your group and start planning. Location, desired activities, when the best time of the year is to be at the destination.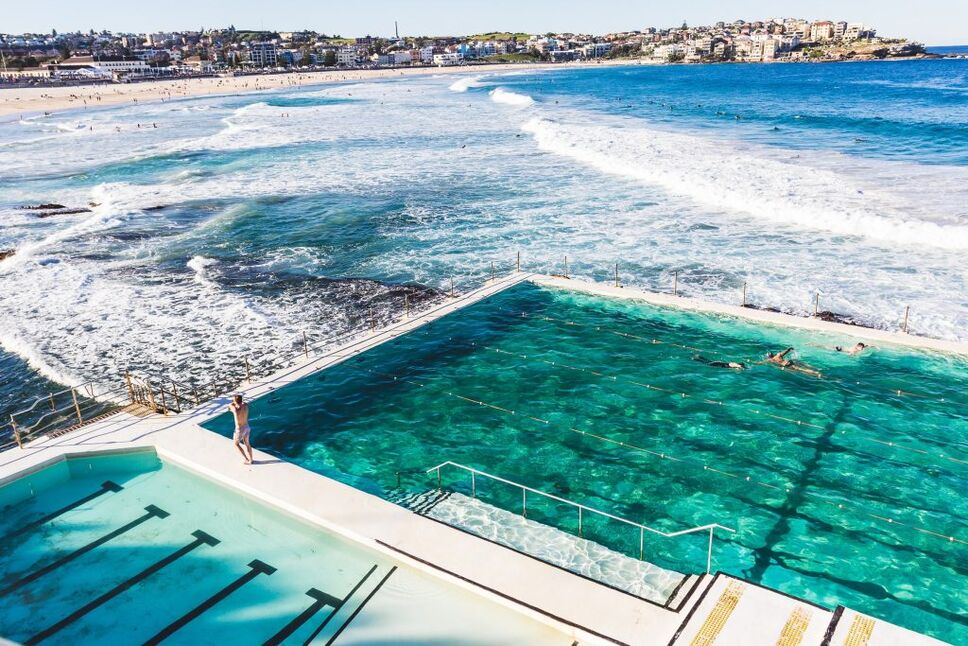 You may not be able to pick a specific date yet, but it's a great time to get the thoughts going on what will be fun for everyone. The same goes for that family reunion. With more spare time and probably more time spent online, why not begin planning and putting together the slideshow. It's also an ideal time to start the process of convincing your cousin that his lakehouse is the perfect hosting site.
Test your travel wardrobe
Your daytime pajamas need a break. Send them to the laundry pile and test out some travel outfits you've been thinking about. With extra time at home, now is the perfect time to see if those pants are comfortable to wear all day, if those new shoes will feel like pillows on mile 7 (this will require a long neighborhood walk) or if the new sun hat stays on when it's windy out. Packing light takes practice and discipline and probably a few practice rounds of tossing stuff out and adding in different pieces. You could even take this test to the max by packing your potential suitcase and then living out of it. You'll soon realize what you're missing, what you'll probably never wear and which pieces you love to wear.
Where are you going when the world opens again?
Are you making a wish list like you were five making a list for Santa? Is it ridiculous just like your Christmas wish list was and includes stuff like 1. Yacht trip around the world 2. Buy private island as birthday present to myself and 3. Go to the airport and book seat on next flight to Europe. We support all of those ideas, and we can help make those happen.
Ok, maybe not entirely. We can't sell you a private island. But we have great ideas about the perfect trip you can take soon. Let us know what you have in mind and we'll start planning. We'd be delighted to focus on dreaming about how to help you have the best vacation ever. The world await!
Similar Posts: