From weddings to graduations to eating in our favorite restaurants, we've canceled so much over the last year and a half. The pandemic has stunted our traveling lifestyle. We've missed our luxury cruises perhaps more than anything else. We've always loved UnCruise Adventures. The team focuses on small ship adventures that go beyond the glitz of some cruises to give us an in-depth experience of getting to know our cruising locations.
This summer and fall, UnCruise is setting sail for all vaccinated travelers. Guests 12 and under will be required to show a negative PCR test. Here's how to get back into cruising and what we're looking forward to most.
Why we love UnCruise Adventures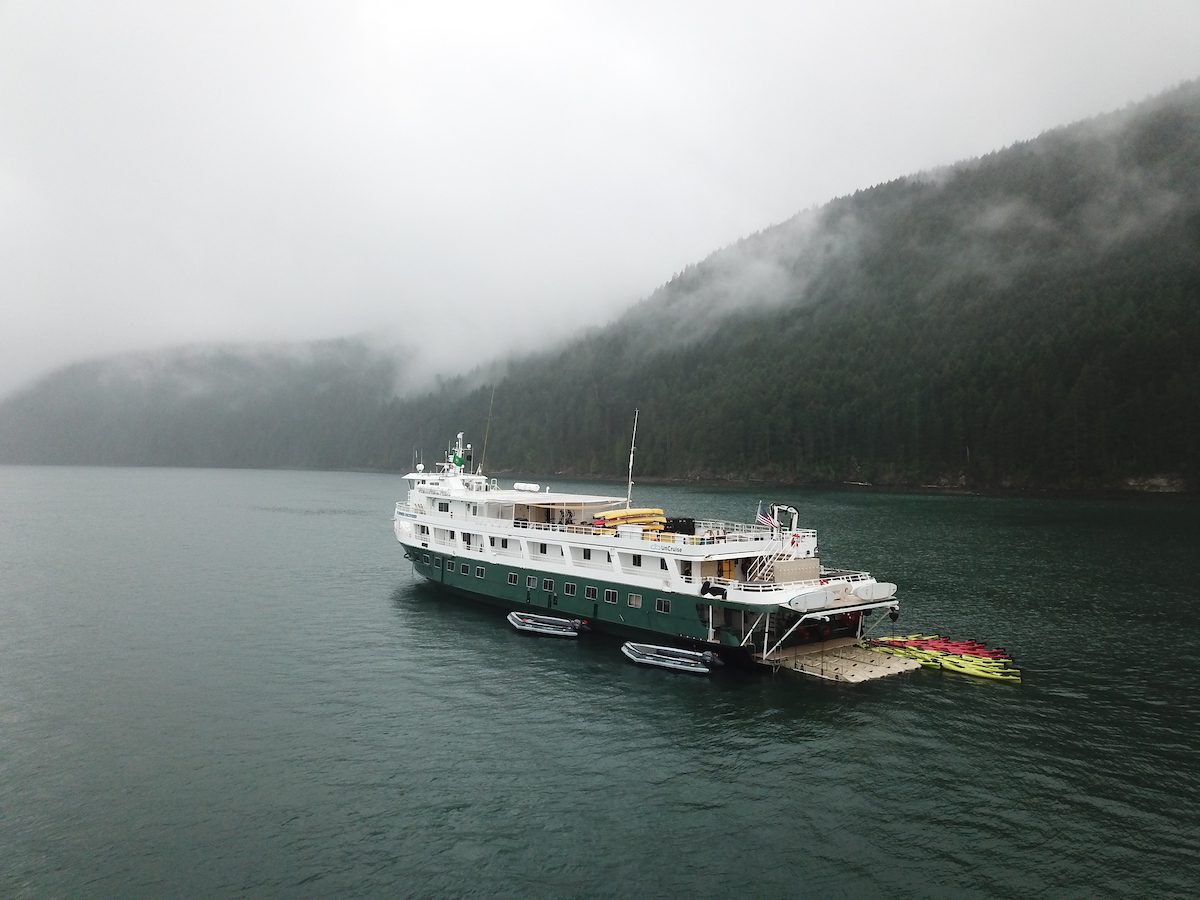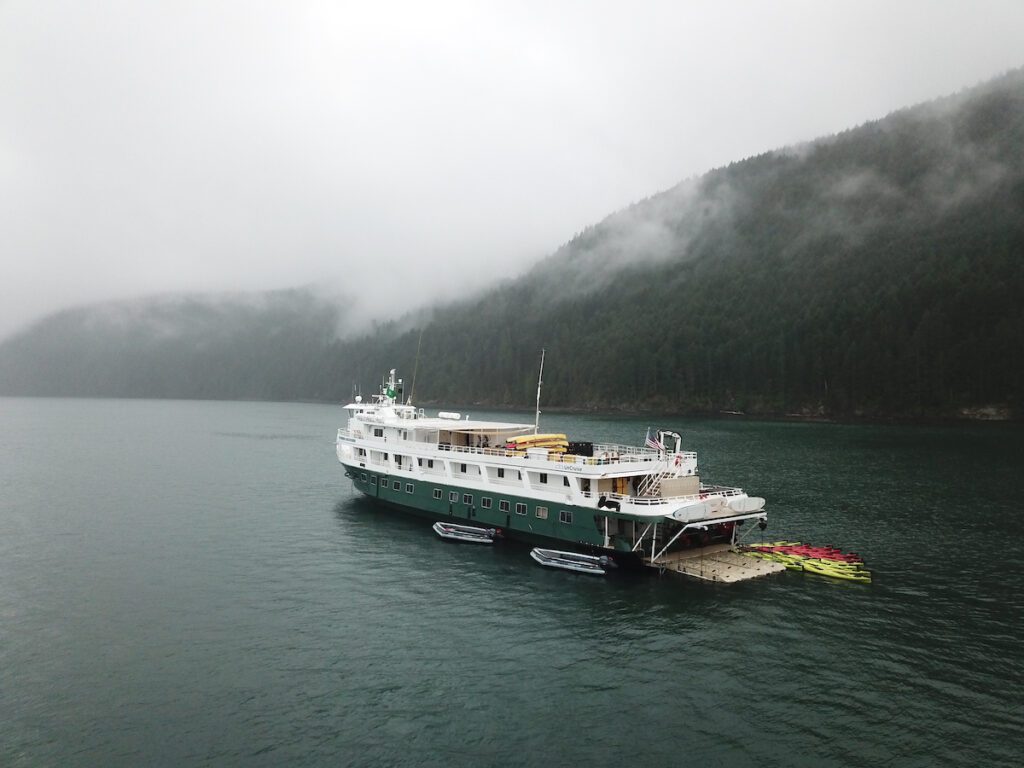 A certain level of excitement comes with boarding a huge boat buzzing with happy sailors heading into the topical Caribbean. But UnCruise is quite the opposite, and we love it for giving us a totally different cruising experience.
UnCruise are small-boat adventures that allow us access to locations the big boats can't take us. It has a bespoke feel and provides time to get to know the crew and choose small group activities that suit your desires while giving us that same incredible vacation experience.
The largest ship UnCruise sails, the Legacy, can accommodate 86 guests. If you're cruising with UnCruise this fall in the San Juan Islands, you'll be aboard the Safari Quest, which can hold 22 passengers, and a Hawaii adventure will be aboard the 36-passenger Safari Explorer. Overall, you can be assured your cruising experience will be intimate.
Singles Welcome
After lockdowns during the pandemic, maybe what you're craving most is a solo vacation. UnCruise does a fantastic job at accommodating individual cruisers. They offer friendly rates for singles with no need to pay double. They also set up individuals with a buddy system on adventures like snorkeling, kayaking, and hiking.
With the small capacity on UnCruise, the crew will soon know you by name, and you'll feel comfortable and at home on the boat. Head out on expeditions when you want, or stay in with a good book. Some solo adventurers have even called UnCruise a summer camp for adults! And maybe when cruising solo, you can finally get some great sleep on vacation.
Sailing in the San Juan Islands
We've said it before, but it's absolutely worth repeating: the San Juan Islands in Washington State are some of the most incredible islands we've ever explored. UnCruise Adventures takes us on a 7-night journey into the beautiful Pacific Northwest waters for kayaking, hiking, and whale watching. Thanks to UnCruises's small boat, we'll have access to the uninhabited islands of the San Juans, which are only accessible by private boat. We'll see bald eagles, orcas, and seals. We'll also have the opportunity to skiff in island channels formed by glaciers.
An unforgettable experience in Alaska
You've seen the pictures and heard the stories. A cruise in Alaska is a bucket list trip for everyone, and we're always excited about taking that adventure with UnCruise. Start in Seattle or take off from Alaska; UnCruise Adventures has itineraries that span 7, 12, or 14 nights. Onboard expedition teams are there to take us kayaking, hiking, or stand-up paddleboarding in the majestic waters of Alaska. We'll watch for whales, explore glaciers and beachcomb intertidal zones. Most UnCruise Alaska sails include one or more days in Glacier Bay National Park, where we'll get to adventure in parts that most tourists don't typically see.
UnCruise Adventures focuses on allowing passengers to taste where they travel. This means the menu on your cruise to Alaska includes the very best fresh and local ingredients. UnCruise partners with a farm in Juneau to provide an incredible dining experience with local produce. Onboard, you'll also dine on sustainably caught local seafood.
All the Hawaiian islands have to offer
Beginning in November, UnCruise will take us on the ultimate tour of the Hawaiian islands. With a maximum of 36 guests in 18 cabins, this boutique yacht will take us to four islands – Molokai, Lana'i, Maui, and the Big Island of Hawai'i, (or this itinerary vice versa) over seven nights. We'll be snorkeling, kayaking, and exploring waterfalls and lava fields. We'll meet with locals to discuss and get in-depth knowledge about the local traditions and cultures. Each day offers a full itinerary to get to know Hawaii better. Or, if you prefer, hang out onboard where you're likely to be treated to humpback whales breaching and dolphins playing.
UnCruise has partnered with a small, organic farm on Molokai that grows purple sweet potato which is then roasted onboard with chimichurri sauce—and the farm's pineapple, topped with mascarpone ice cream and a banana bread crumble for an incredible and local dessert.
Requirements to set sail
UnCruise is currently accepting fully vaccinated passengers. According to the CDC, "fully vaccinated" means 14 days after your final dose. All passengers over the age of 2 are also required to present a negative covid PCR test taken no earlier than four days prior to departure.
Masking is required onboard while inside in public areas and when physical distancing isn't possible. UnCruise also asks all passengers to wear a mask while in departure ports, even if local regulations don't require it. The crew will also be performing daily health checks to ensure no passengers are showing symptoms. UnCruise has an info and FAQ page about the vaccine and testing, which you can find here.
While the requirements to board UnCruise are different right now, we certainly feel it's worth the extra steps and safety precautions.
Ready for a small cruise adventure?
If you're anything like us, you've missed the experience of a cruise vacation. For so many reasons, we're delighted to take our first trip back out on a boat with UnCruise. The level of service onboard, the destinations, itineraries, and the small number of passengers onboard make us so excited to be sailing with UnCruise. If you're ready to explore the land and sea by boat again, get in touch with Awaken Travels, and we'll find the perfect UnCruise for you and your travel party.
Similar Posts: