While some vacationers are sun-lovers whose ideal vacation is an overwater bungalow in the Maldives, others savor the crisp, cold weather. A winter wonderland vacation set high in the mountains of Switzerland or a family ski vacation in the US, these travelers seek out the best of cold weather. Whichever type of weather you're taking off on, there's one task in preparation for departure that trips up many: packing. Packing for warm and sunny weather typically means tossing in some swimwear and light layers, but packing for cold and snowy weather is a whole new ballgame. Bulky layers and puffy coats with heavy boots are on the packing list when heading on a wintery vacation, but how is it possible to pack all of that into a carry-on bag?
Below, we've compiled our best tips for packing for a vacation in cold weather. Follow these tips, and not only will you be cozy and warm on your vacation, but you won't have to lug around a massive suitcase with 12 sweaters!
Wear the bulky layers
Packing for a cold-weather vacation takes some precision in deciding which outer layers will keep you best protected from the elements. Undoubtedly, this will include some bulky layers that take up tons of space in a suitcase. That hand-made Finnish wool sweater is lovely and warm, but it weighs five pounds and doesn't compress well.
In order to keep the packing as light as possible, plan to wear your bulkiest layers on the plane. This probably looks like a thin warm layer, a sweater, and a puffy jacket on top. It's quite likely you'll get too warm with this layering system, but it's easier to tuck your coat into your suitcase handle and then store it in the overhead bins than pack it into a small carry-on bag.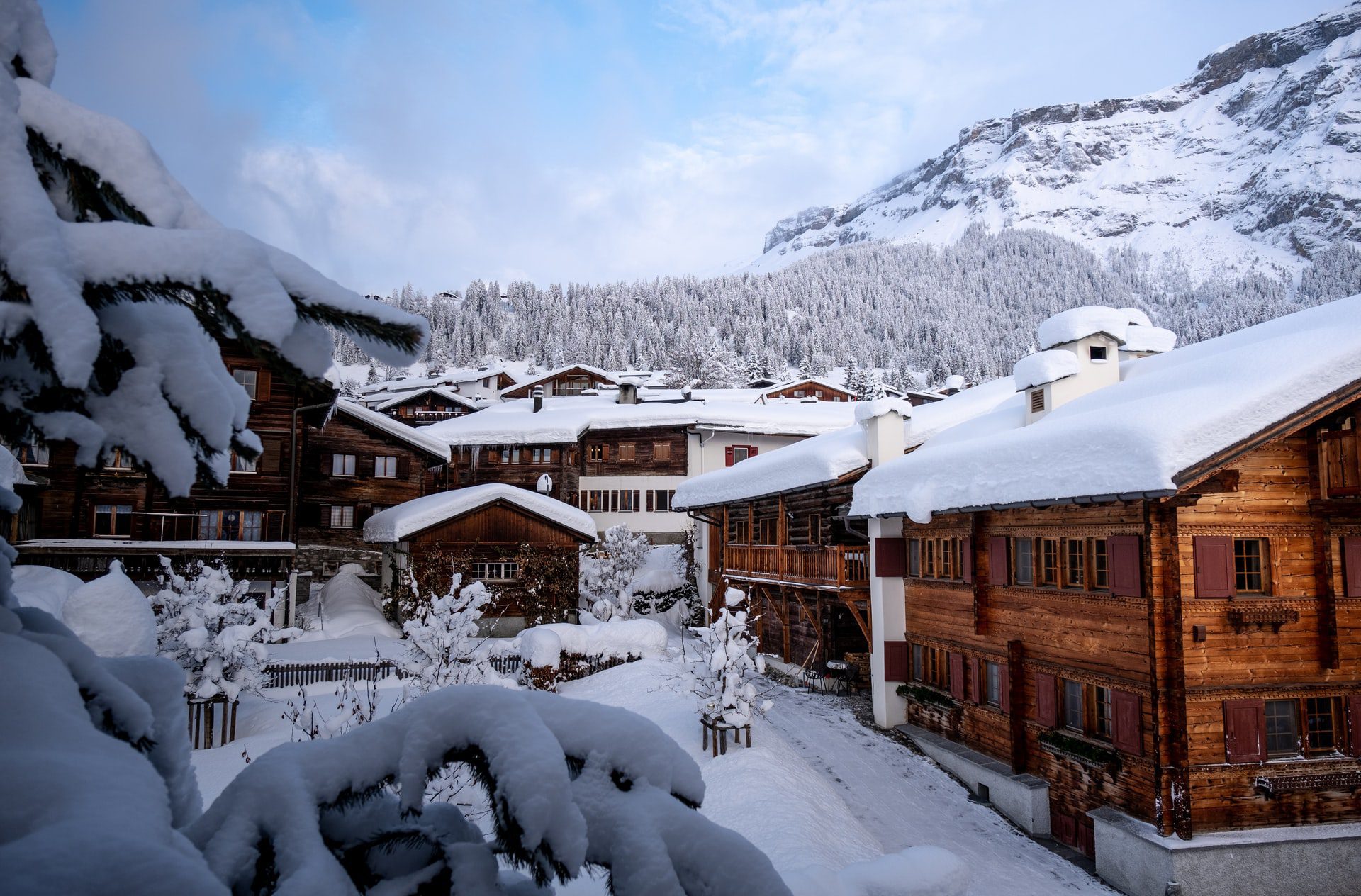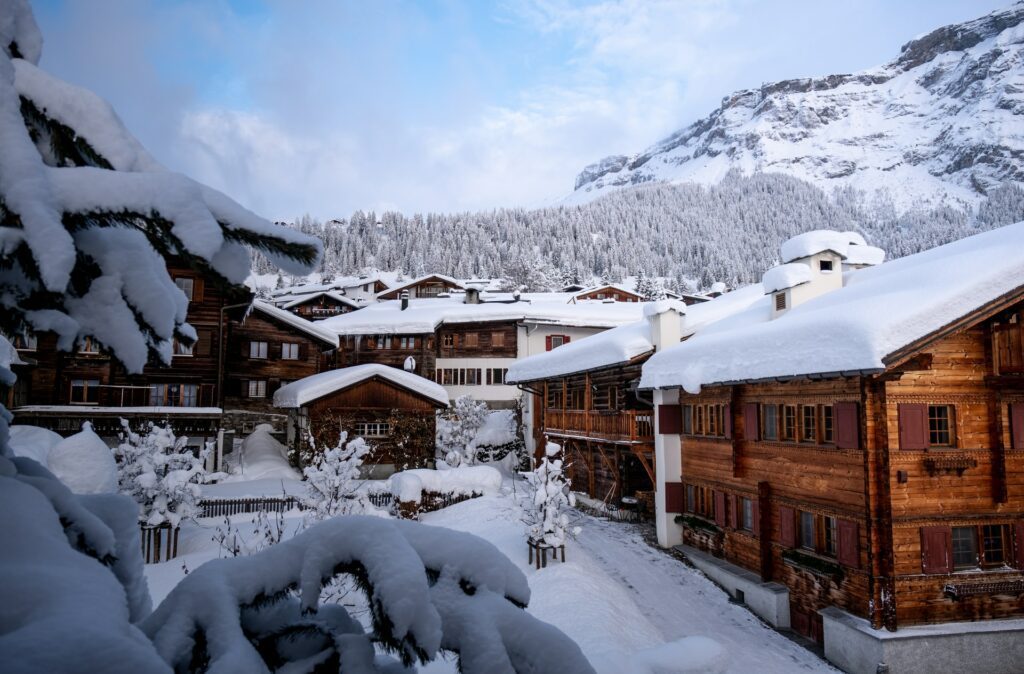 Consider renting gear
Plans could include snow sports or cold expeditions when embarking on a cold-weather vacation. All of these activities call for seriously clunky gear like skis, a snowboard, cumbersome boots, and poles. Most airlines allow you to check these items, but it comes with the standard checked baggage fee, which isn't usually a fun number these days. Sadly, it also comes with the risk of getting back damaged gear or, maybe worse, lost and gone forever.
In order to avoid any heartache, consider renting gear at your destination.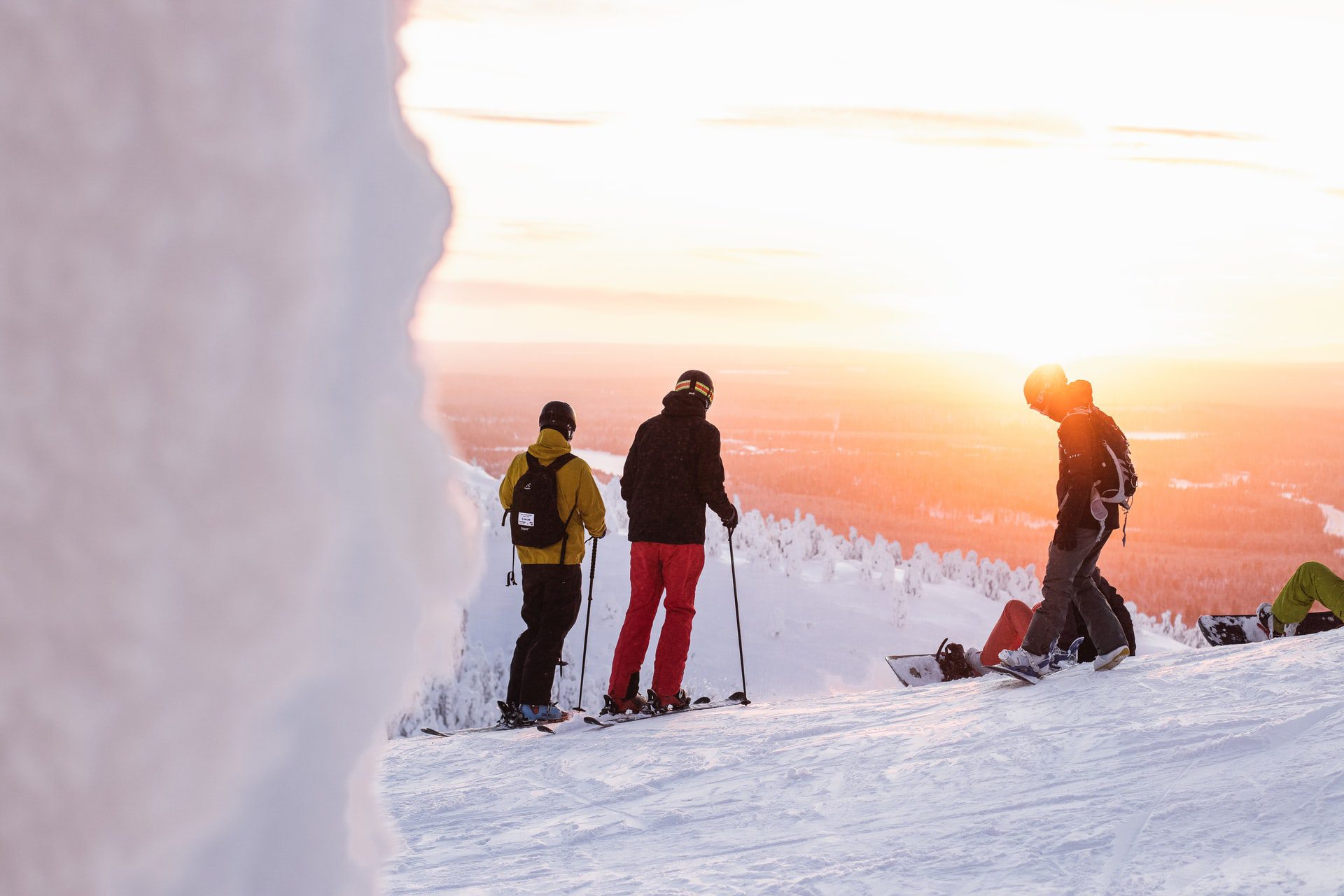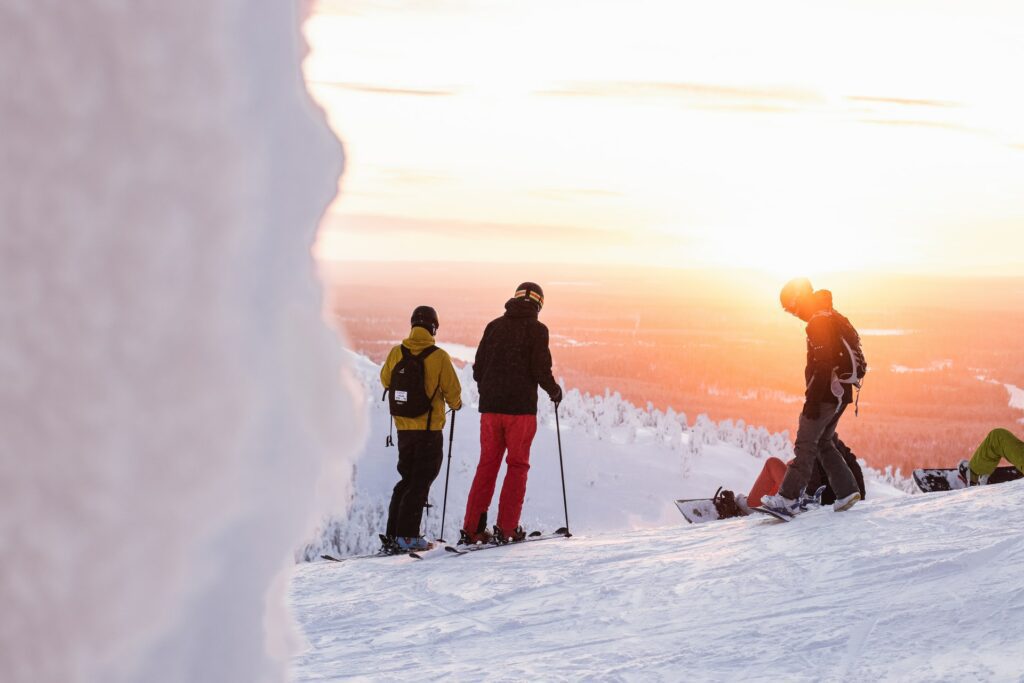 While not the most ideal and definitely different from your favorite gear at home, renting at your destination relieves some of the stress of getting your equipment from point A to B. Most mountains have a decent enough selection of gear that you won't have to sacrifice much in terms of quality.
Utilize compression bags
A packing pro tip is to always use compression bags. Gone are the days of needing to suck the air out with a pump. Today, you can grab compression bags that work in several ways, and all of them can save a ton of space in a suitcase. Some of the best on the market work like a camping sleep map. Place clothes inside, roll out the air through a one-way valve, and voila! Perfectly compressed clothes!
Other options include using stuff sacks that come with straps that cinch down or even use packing cubes to keep items nicely organized. When packing for a winter vacation, there's no need to sacrifice on things you want to pack; it just takes a bit more thought to make it all fit perfectly.
Pack your light shoes, wear the big boots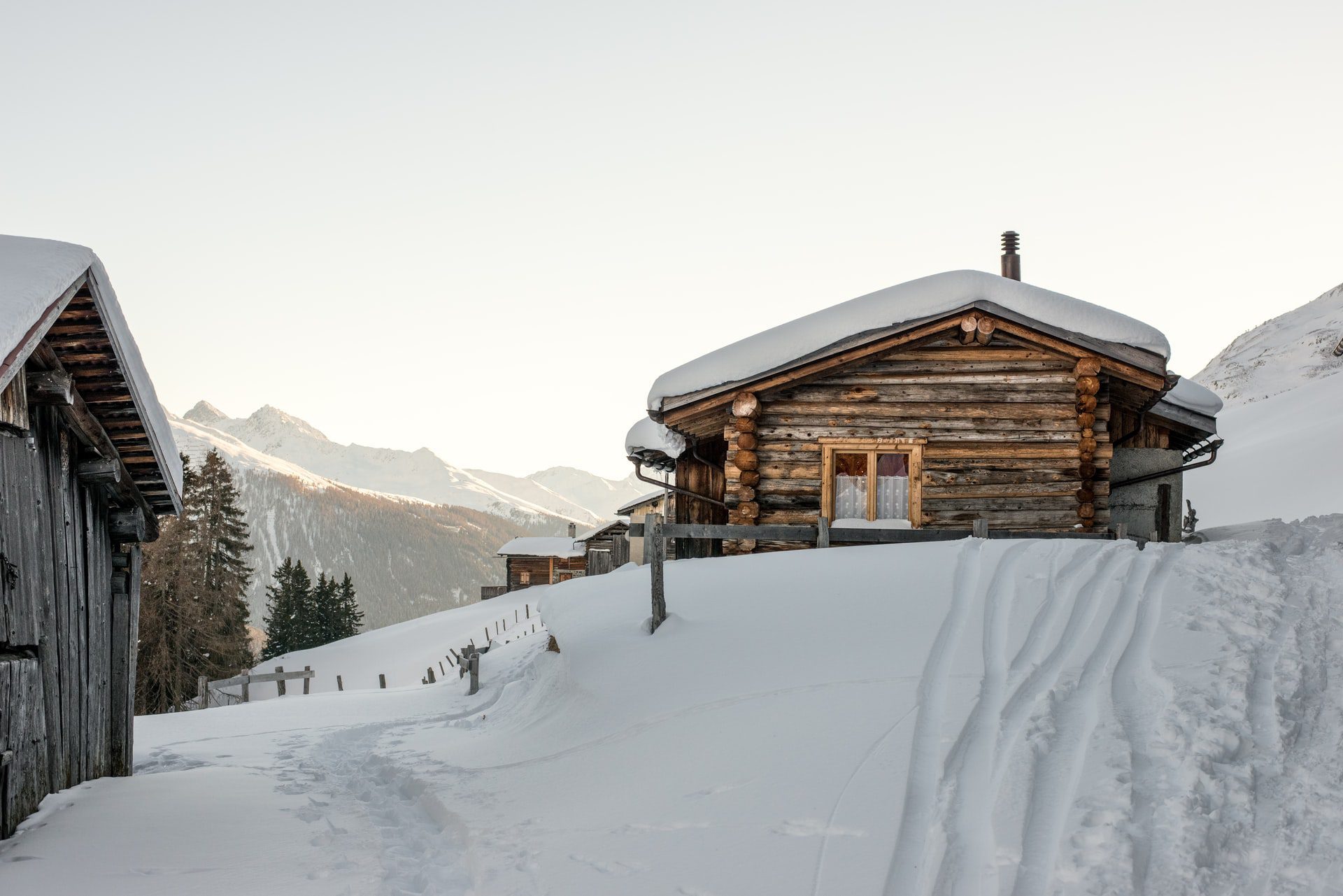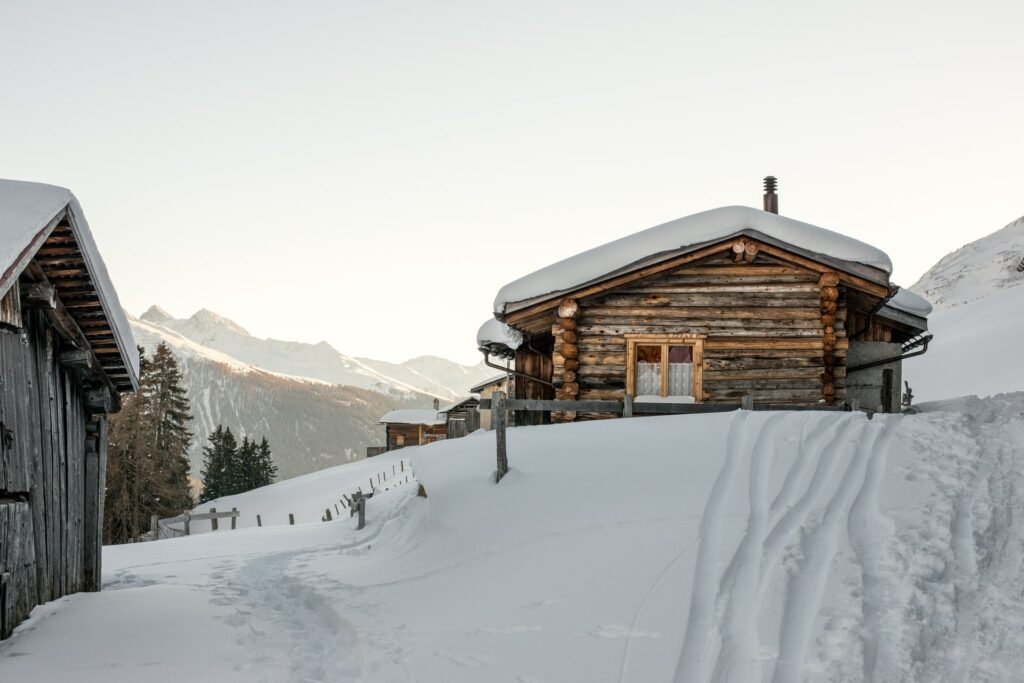 Regardless of gender, age, or packing expertise, it's hard to pack boots designed for cold weather. But frozen toes on vacation are simply not acceptable. To remedy the headache of packing boots, there's a straightforward solution – wear 'em. Ideally, they'll be comfortable enough that walking through the airport in winter boots isn't a big deal.
Pack any lighter-weight footwear you might be bringing, like athletic shoes for the gym or sandals for the pool or spa.
Pick smaller, fitted layers
We all have sweatshirts and sweaters we prefer to live in when the temps drop. There's a pair of sweatpants that's too old and embarrassing to even wear to go get the mail, but we love them nonetheless. Packing these favorites for a winter vacation, however, poses some issues. Sweats tend to be bulky and unable to compress into anything impressive. It's kind of like trying to compress a brick.
Instead of packing chunky layers, opt for thinner and more technical layers. Merino wool is a favorite of cold-weather lovers since it can be incredibly warm while also being thin. It's the perfect base material for laying items to keep warm and cozy on a winter vacation.
When packing for the cold weather, remember that thin layers are king, and two thin layers can often be warmer than one super thick cotton or acrylic layer. Warmer clothes plus less bulk in your suitcase is an equation we can all get behind when packing for a winter vacation.
Don't skimp on the accessories
When it comes to staying warm, the power of accessories is serious business. A wool hat, scarf, and gloves can make all the difference. In this case, these additions are ideal, thanks to their small size and packability.
While we usually encourage travelers to pack light, we have no problem with going a bit overboard on the socks and hats. This can be a fun way to change up your outfit when packing only one jacket for the trip.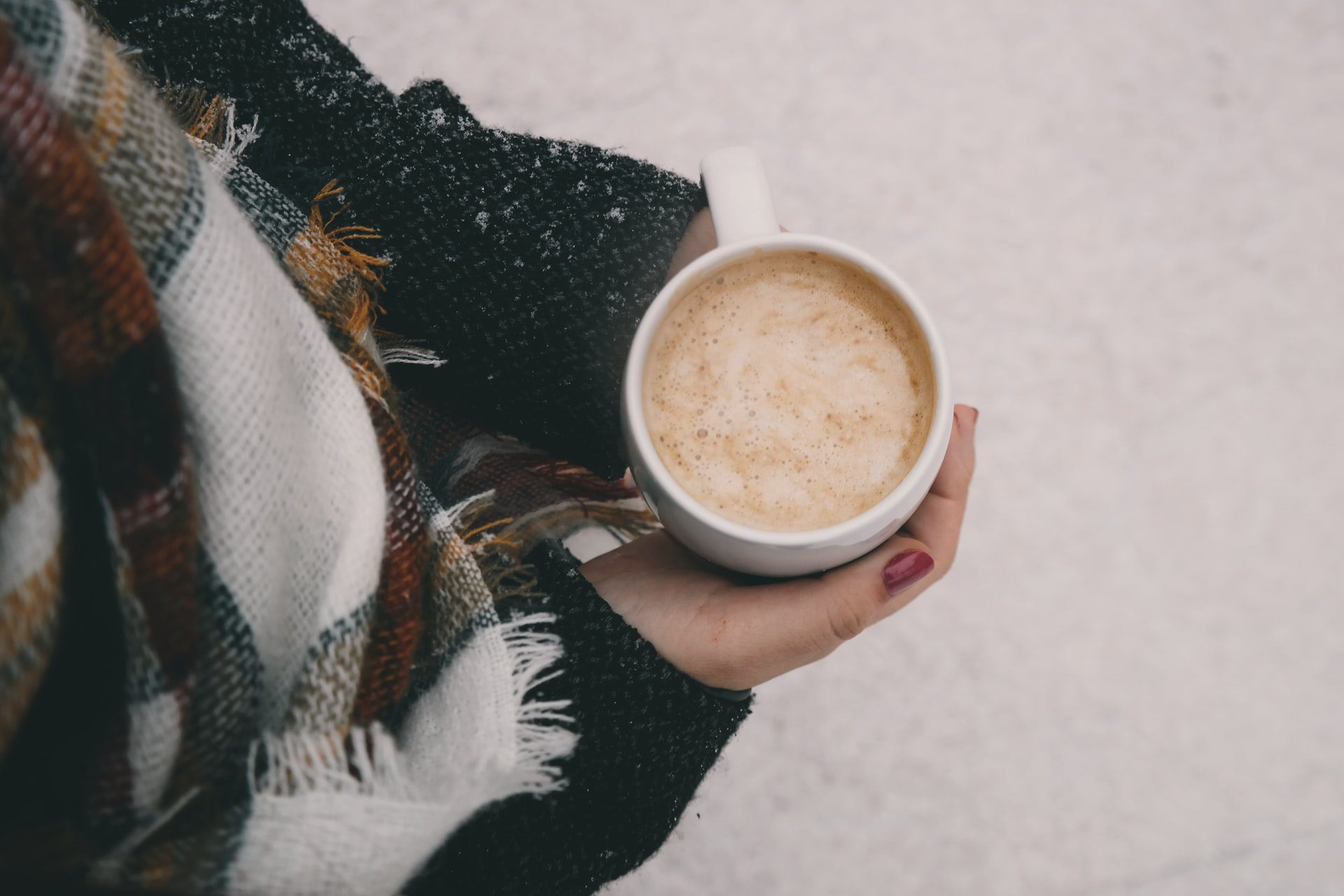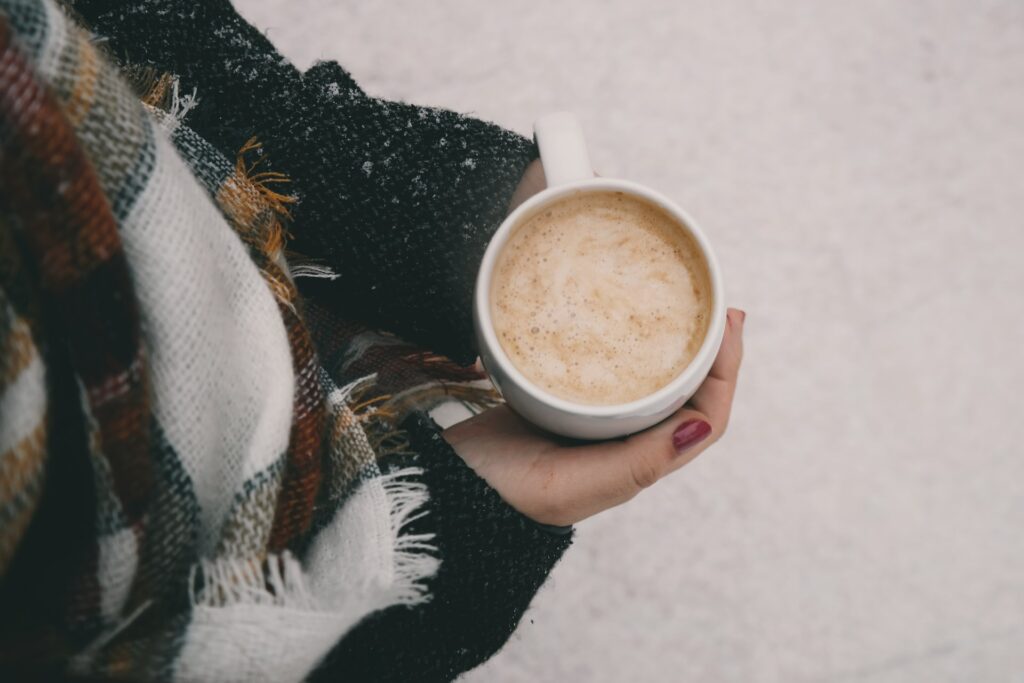 Ship it
Sometimes your own cold-weather gear just can't be replaced and can't be packed into carry-on luggage. If that's the case, there's always the option of shipping your equipment to your destination ahead of time. This is easiest to do when you're settling into a private accommodation like with family or friends, but it's absolutely possible if you're staying in a lodge or local hotel. We're here to help you out with this step if your ideal situation involves shipping gear to your cold-weather destination. 
Ready to take off on a cold-weather vacation?
Love it or slightly hate it, it's undeniable that some of the most stunning locations in the world are cold-weather trips. The Northern Lights in Iceland, visiting Santa in Lapland, Finland, or a beautiful ski chalet in Austria, sometimes cold weather, makes for the most wonderful vacation.
We're experts in planning and booking vacations that will give you a lifetime of memories, but we can't come over to help you pack. Get in touch with us today, and let's get planning! And when the time comes to pack for your cold-weather adventures, we'll remind you of the tips for how to pack for a vacation in cool temps. The world awaits!
Similar Posts: