Overwater Bungalows are some of the most incredible accommodations. Just the idea of overwater bungalows conjure some of the best travel dreams and sometimes memories in the hearts of people the world over.
We've absolutely planned entire vacations based only on staying in an overwater bungalow at Awaken Travels. We just can't resist checking any resort we consider to see if they may have an overwater bungalow available.
Sadly these dreamy, romantic little personal islands in the sea are often tricky to find. Resorts need to have a pretty perfect location to be able to offer these much sought-after destinations.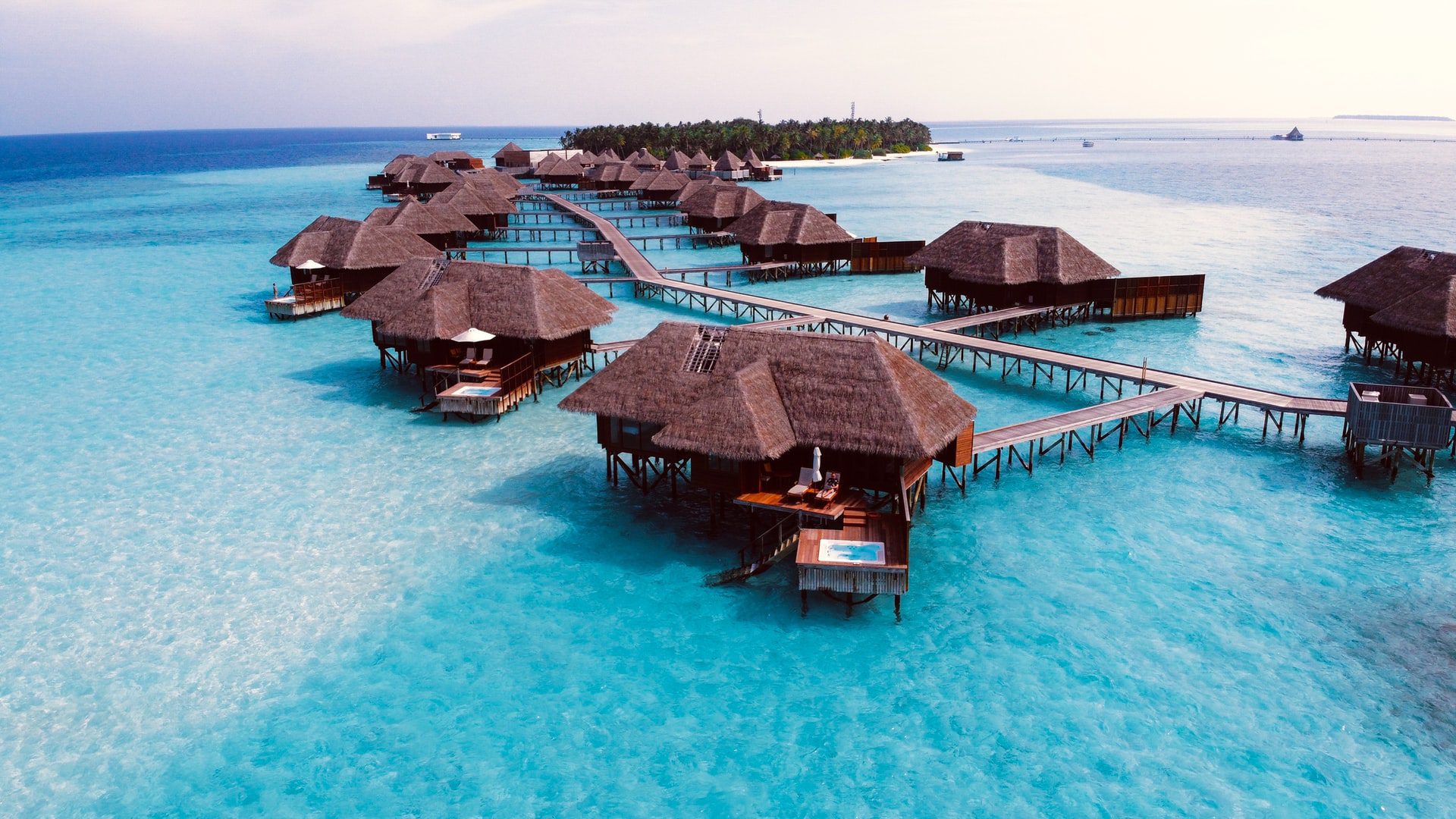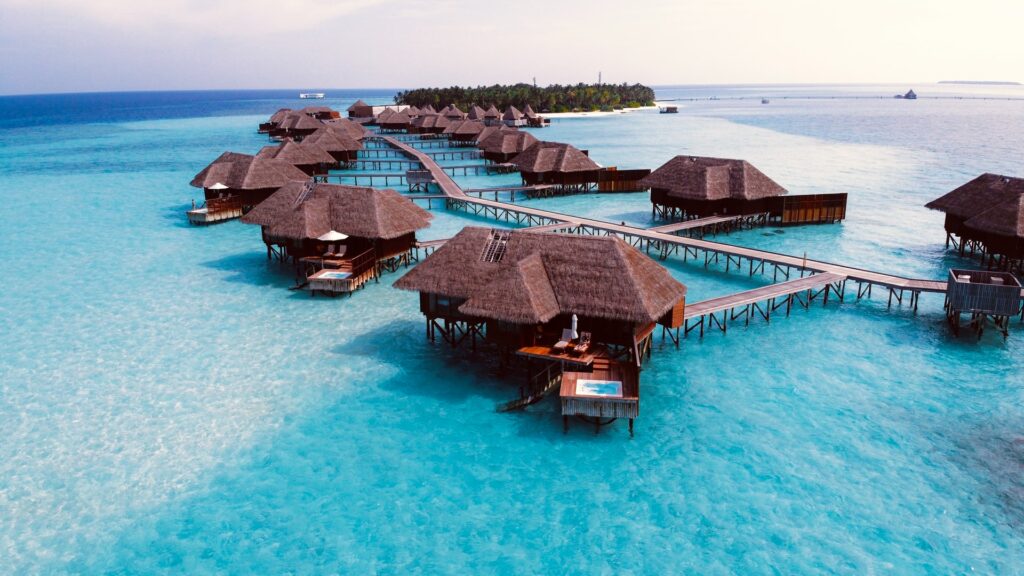 Whether you are searching for the perfect honeymoon spot, an ideal hop in/hop out family destination, or just a romantic getaway with that special someone, we have scoured the world to find you the best overwater bungalows out there!
Stick around, and let us show you four locations for the best bungalows we've found. You'll be glad you did!
Head to the standard for excellence
The Maldives is the first destination that comes to mind when we think of overwater bungalows. There's a good reason for it as well because they're genuinely the masters. There, you'll find a wide variety of choices at any price range.
Where would we go? Perhaps the Gili Lankanfushi. This tiny island is ringed with some of the most luxurious overwater bungalows we've found anywhere. Whether you prefer to be connected by jetty to the island for convenience and access to the amenities or would like to fully "unplug" and disconnect from the island entirely, the Gili Lankanfushi has bungalows for you. Check out the Private Reserve for the best they have to offer. It is like a whole resort to yourself, which makes for a truly magical vacation. 
Try something entirely different
You love water in its many forms. You love communing with nature, being close to it, and also experiencing new things.
Have you considered Sweden as your next trip to an overwater lodging? You should.
Welcome to Arctic Bath. Your friends have never been here. They've never even heard of it. But it is absolutely gorgeous.
This tiny, modern, minimalist, Nordic hotel will heal your spirit and put you in touch with nature. Arctic Bath also offers a wide variety of spa treatments to bring you that much more in touch and at peace. Plus, you will come home with some of the most stunning photos imaginable.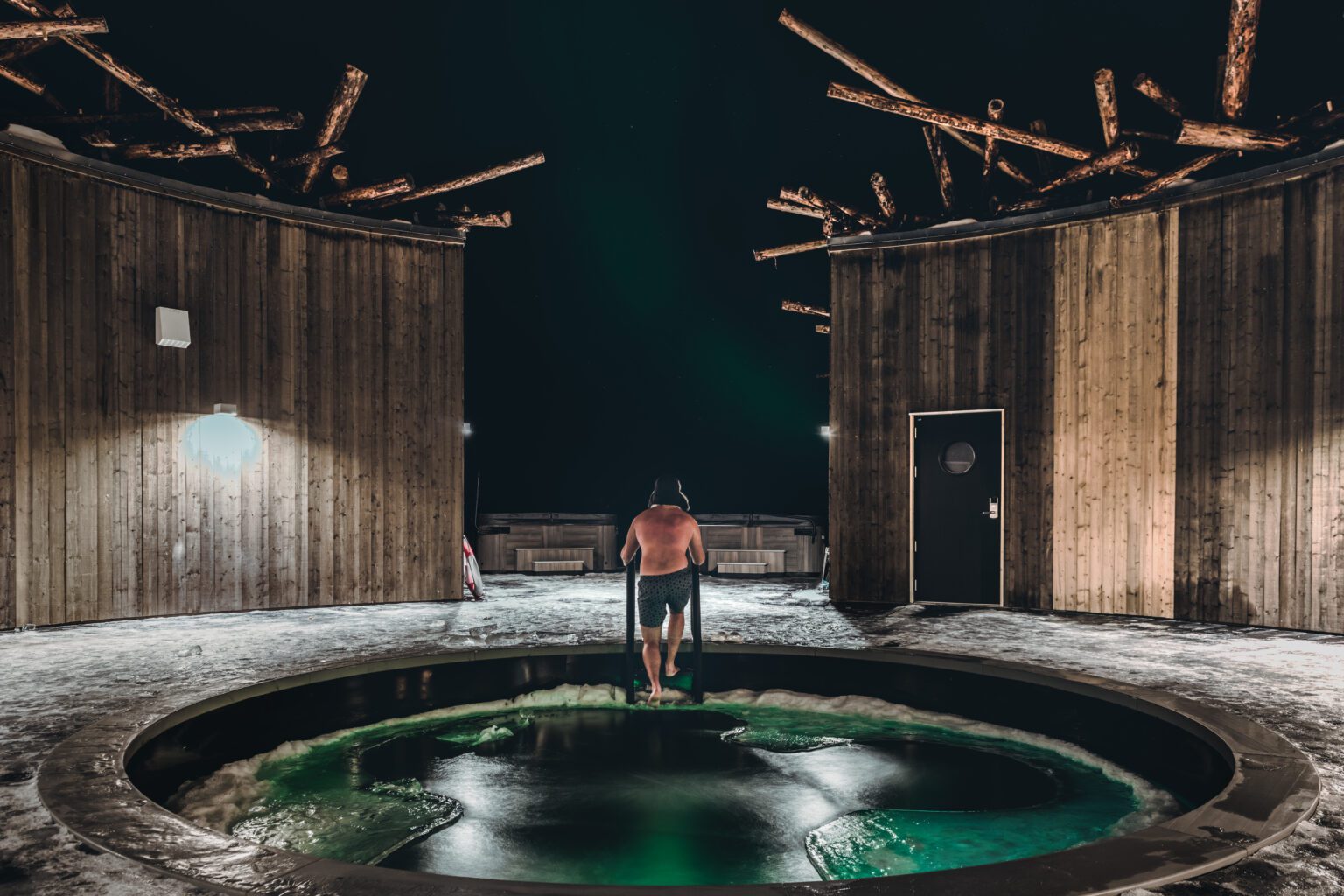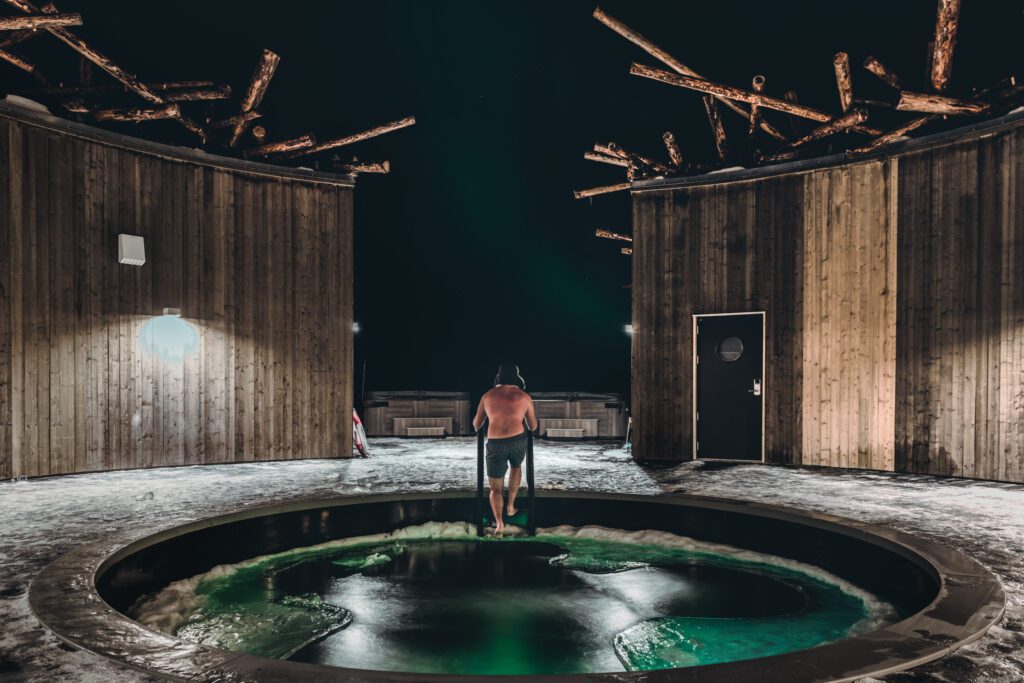 Arctic Bath offers overwater bungalow cabins perched on the flowing Lule River in the summer or frozen solid in the winter. As a bonus, they even allow pets.
This is a perfect winter honeymoon destination for those couples who dream of peace, quiet, and solitude. If winter is your season, we highly recommend a trip here. There's nothing quite like the calm of cozying up together in your warm bungalow after a day at the spa and staring out over the ice and snow below.
A bungalow with room to move
If you like a bit of space, we understand. We do, too. At the St. Regis Bora Bora, you won't need to worry about them putting you in a tiny bungalow. They simply don't have any.
Starting at 1,550 square feet, the overwater bungalows here will have plenty of room for the whole family or simply for you to stretch out. If you don't mind being on land, the Royal Estate is a 13,000 square foot compound with plenty of room to get lost in.
Of course, the resort is impeccable as well. As they say, "No request will be too small or unattainable for our Butlers, the Signature St. Regis service available 24-hours a day."
You will not be left with a desire unmet at the St. Regis Bora Bora. They will find a way.
This includes the dining. The star of the show here is the Lagoon Restaurant by the world-renowned, and two Michelin starred chef Jean-Georges. This Asian-French fusion restaurant is easily one of the top restaurants to experience in Bora Bora.
Try an underwater bungalow
Yes, we said overwater bungalows, but don't worry, this actually is an overwater bungalow, but with a twist. The Conrad Maldives offers an extraordinary bungalow for those of you with a desire for something truly special.
The Muraka is a shiny white gem afloat on a perfect turquoise sea. This gem holds a secret inside. Sixteen feet below the surface lies the centerpiece. The master bedroom lies under a 180 degree curved dome beneath the water. You can drift off to sleep watching the local sea life pass effortlessly above your head. Awaken to the brilliant blue and the slow pace of undersea life all around you.
What could possibly be better than that? If you dream of life beneath the sea, there is likely no better place for your honeymoon than here.
Of course, The Conrad is a top-tier hotel, and there's no shortage of offerings available to you here. If the Muraka is more than you were looking for, there are a wide variety of other overwater bungalows and villas for your party if you prefer. Even the spa is over the water here.
Ready to find the perfect overwater bungalow for you?
No two vacations are alike, just like no two travelers are. We're here to customize incredible vacations to the overwater bungalow of your dreams. We'll find the best location, the best services, and the best price for your once-in-a-lifetime trip. Get in touch with us, and let's get planning!