What is the one thing you can't travel without? We mean you take this item to the grocery store or the neighborhood park, not to mention halfway across the world. No matter how many times we try to shove it in a drawer and forget about it, we would all be absolutely lost without our phones.
We all have the apps we use day to day at home, but what about on vacation?
Of course, we still need all of our usual photo and video apps, socials to keep updated on homelife and update everyone on our fab vacation adventures. And emails for ignoring the office, but what should we add to make travel more rewarding and easier?
At Awaken Travels, we scoured far and wide for the best recommendations for upgrading your phone to an adventure accessory that will make your whole travel life easier and perhaps even more helpful once you return home.
Stay organized with travel apps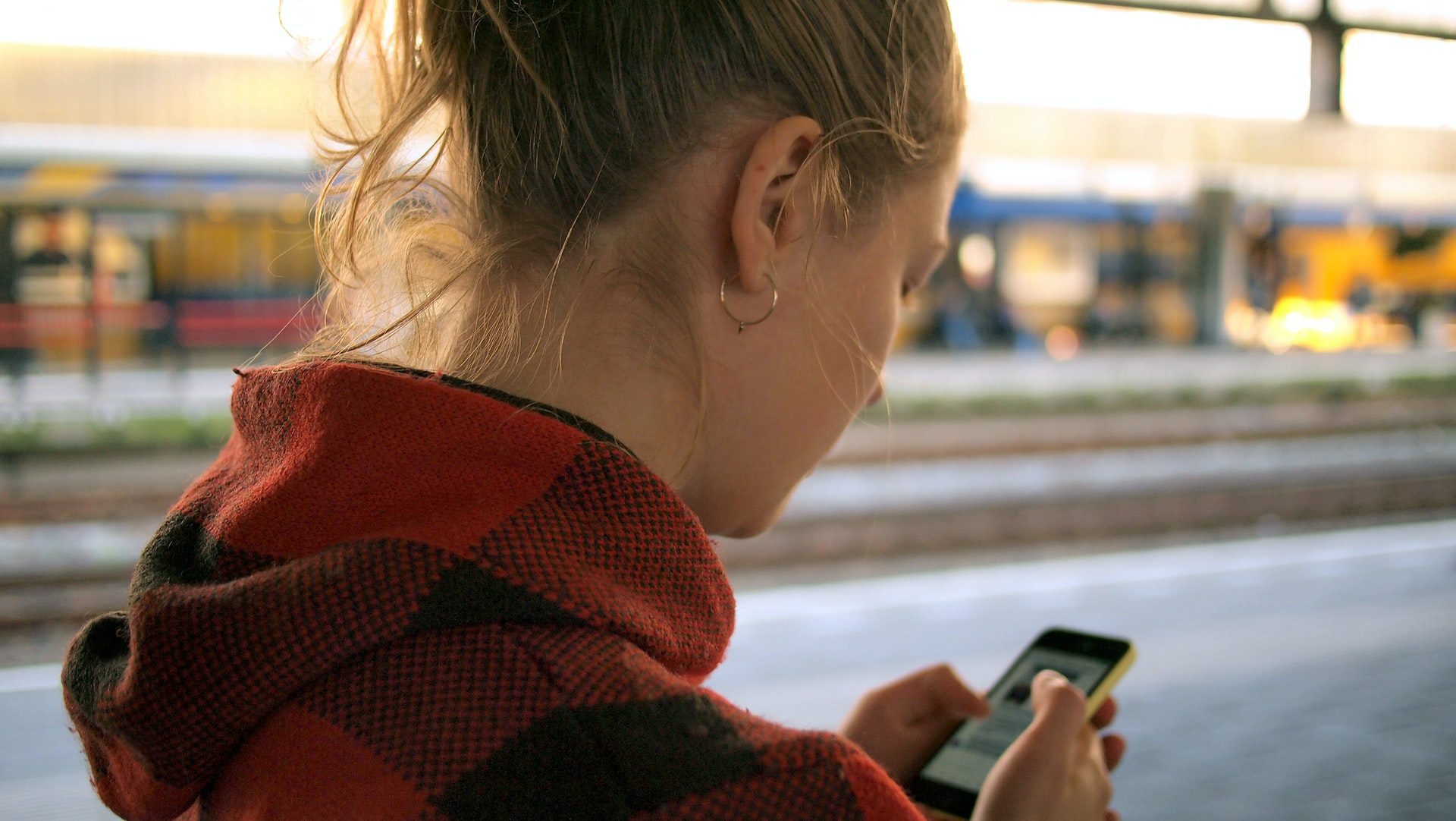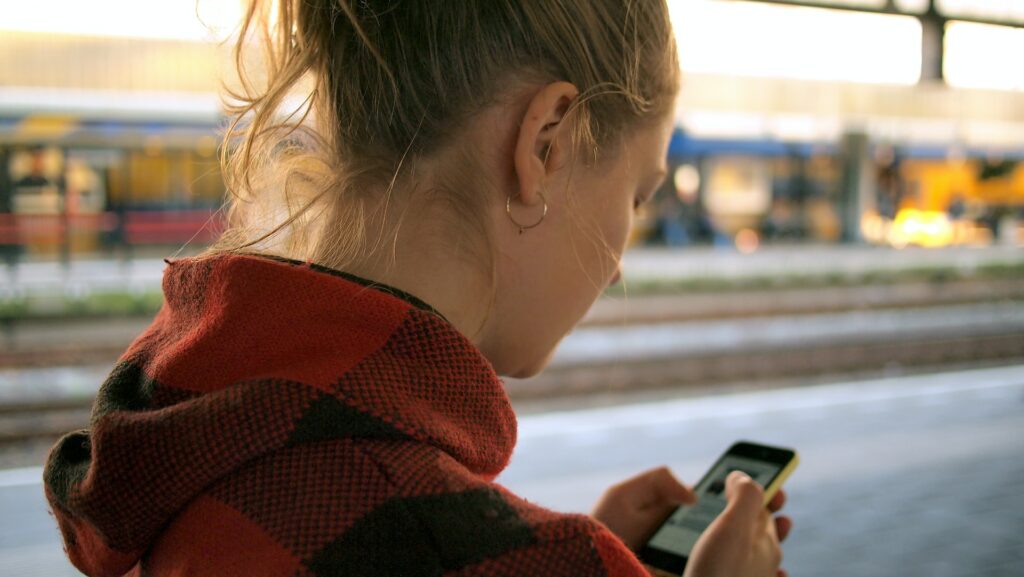 You have a lot of things booked and are dealing with many different companies. They almost all have apps that can not only keep you up to date and organized but can often save you a few dollars in the process.
Your Airlines: Almost all airlines have an app, and what they offer can vary greatly. They're great for finding your tickets, keeping up to date on any flight delays or changes, or requirements for flying such as masks or covid testing. They also often offer deals, seat maps on the plane, luggage requirements, and even food menus and movies shown on your flight.
Check out our guide for booking cheap flights here!
Your Hotel/resort: Whether you're staying in an overwater bungalow or an international hotel chain, often hotels and resorts have an app that can be pretty useful to you. Book directly through the app, access any perks offered, manage rewards accounts, and even sometimes digital keys for your room. It's also a great place to check out menus and daily activities.
Your Bank: If you don't have an app for online banking, now is the perfect time to get one. Your bank likely has an app that will allow you to keep up to date on any payments you need to monitor from home and keep an eye in case of any fraudulent charges that may occur from using your card in unfamiliar places or a lost card. It can also be a lifesaver if your card is lost or stolen, or perhaps just blocked due to forgetting to notify them you would be traveling. Most banks will allow you to fix these issues straight from your app.
Speaking of money, check out our guide to budgeting tips for accommodating your travel plans here!
Travel apps that help you learn and grow
Google translate: Not only will it translate street signs on the fly right in front of your eyes, but you can type anything you want to say into it to tell the taxi driver where you are going or read the menu of your soon-to-be new favorite restaurant. No more only going to restaurants with English menus!
Google Lens: Want to know what kind of lizard is on the wall of your hotel room? Point Lens at it. Want to know where to buy a chair like the one you are sitting in the restaurant? Point Lens at it. Can't understand the graffiti on the wall and not even sure what language it is in? Point… yeah, you get the point. Point it at everything. It will tell you what kind of dog that is. What kind of flowers are on your table. How to prepare that vegetable at the market. Everything. One small caveat to keep in mind, it's not always correct. Please don't use it to decide whether you can eat the mushroom you found growing behind a shed. But overall, it's a fantastic travel app.
Non-stop entertainment for when you can't sleep at 3 am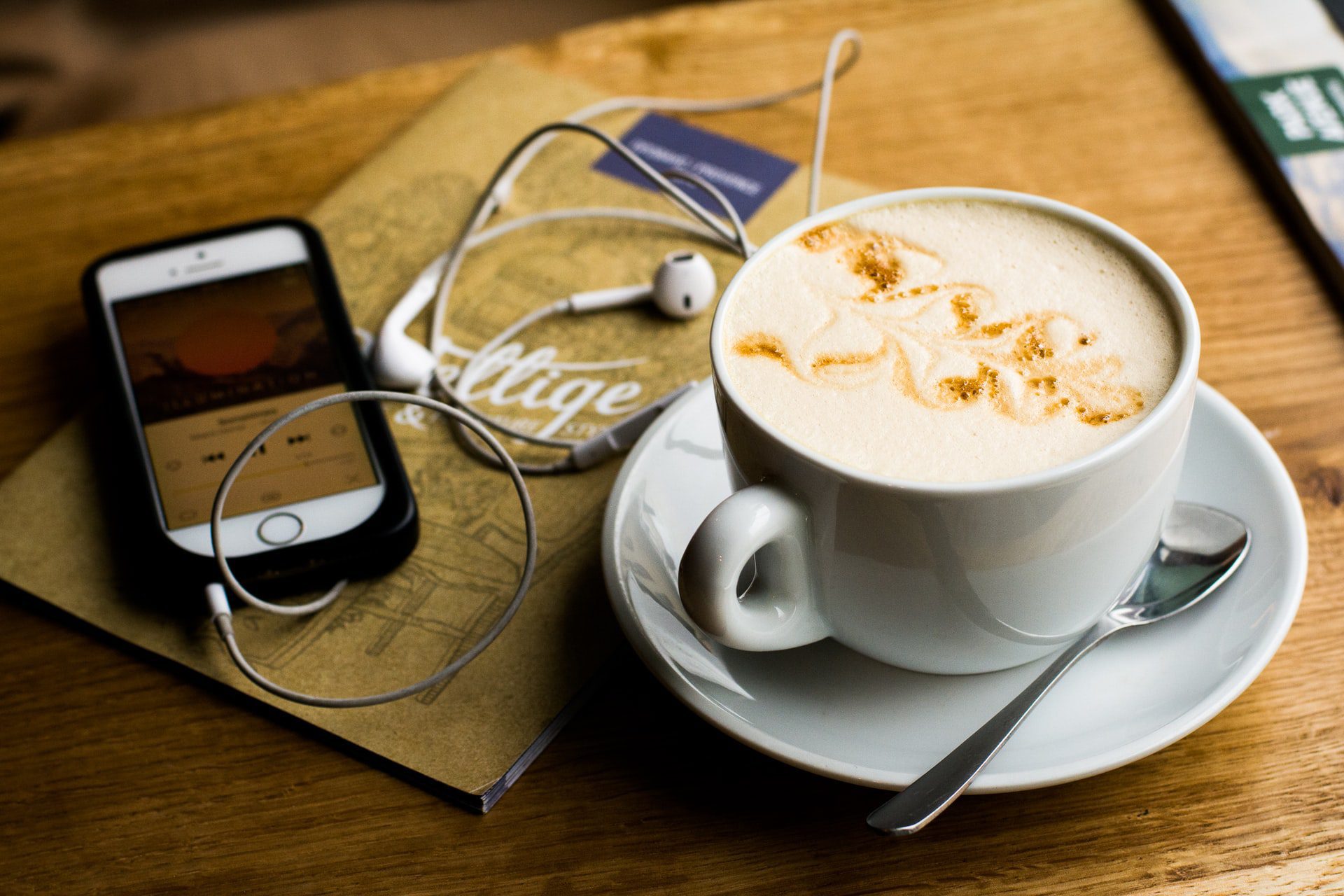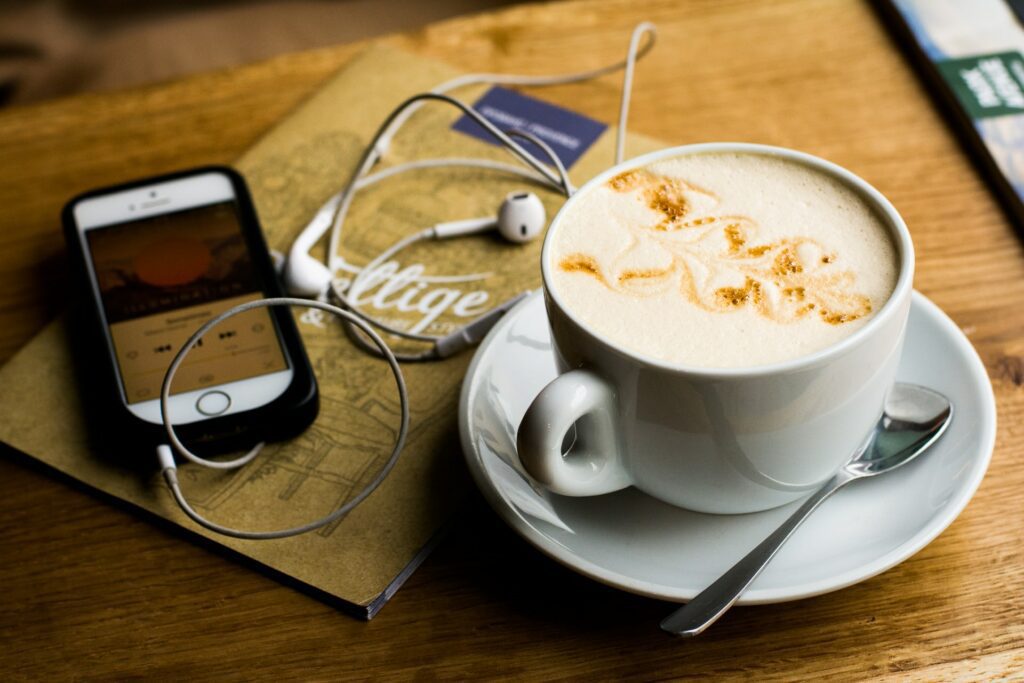 Libby: Link it up with your local library card, and Libby gives you an entire virtual library in your pocket. Check out books and audiobooks for free, all on your phone. All the reading you could want on the go. It's one of our favorite travel apps to help you pack lighter and smarter!
Check out the Awaken Travels guide to packing light here!
Your favorite streaming service: Whether you love Netflix, Amazon, Peacock, Kanopy, the Criterion Channel, or something else, they all have an app for your phone. Grab a decent set of headphones, and you're set. Pro tip: Most of these services allow you to download things for use offline, and you never know on your travels when you might be caught offline and bored. It is always nice to keep a few things saved just in case.
Check out some of our favorite travel-themed TV shows to stream here!
Podcast apps: It seems as if there are a million. We like Pocket Casts, but everybody has their own favorite. Podcasts are small files that can be great for keeping yourself entertained while your eyes are busy doing something else. Long flights, riding on the train, lying by the pool, drifting off to bed, podcasts are great for quieting a busy mind.
Eat everything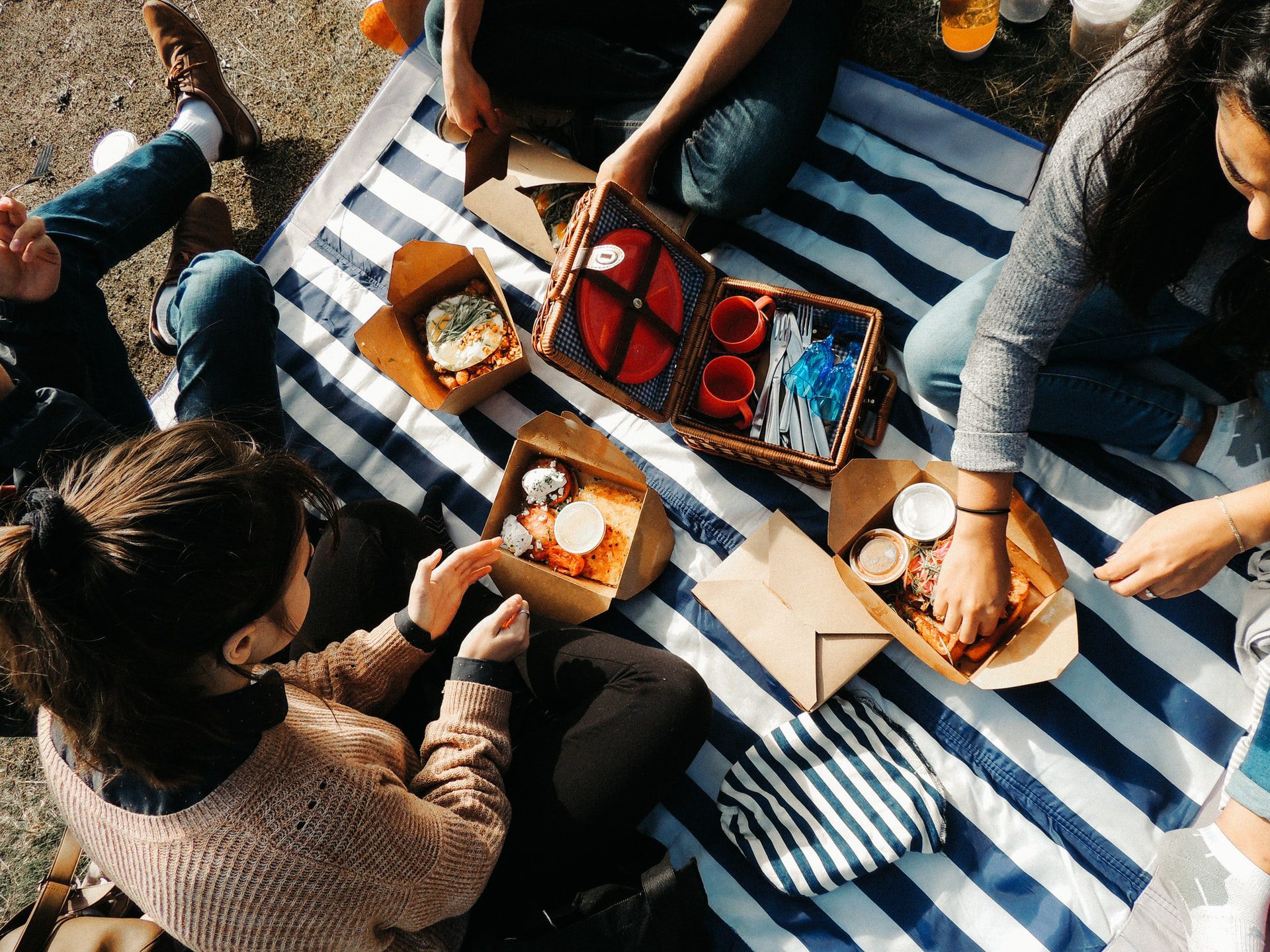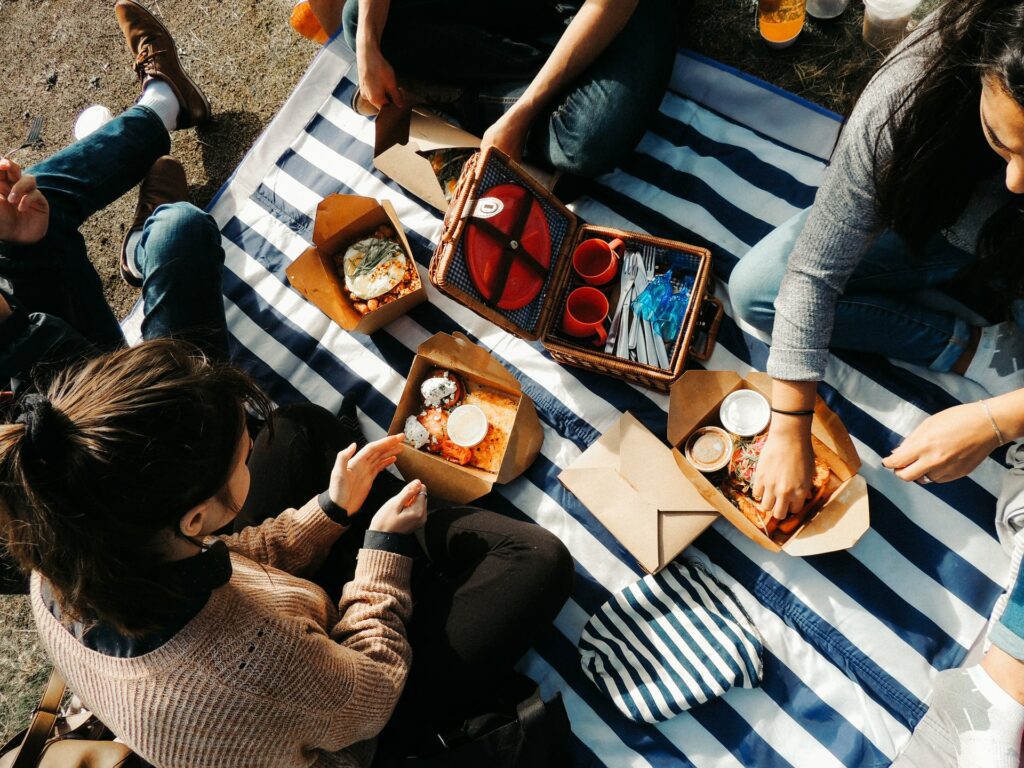 Food delivery apps: We all use them at home, and everyone uses them locally wherever you are going. Ask the front desk at your hotel or the server at your first restaurant what food delivery app they use. There are many regional apps, and they aren't always in English, but it is worth it to use what the locals use. You'll suddenly have a whole new world of food options at your fingertips. 
Pro tip: You can use the delivery app to find restaurants to go to as well. Usually, apps include maps, reviews, and tons of photos of the food. It can be a great way to find restaurants to visit in person.
Too Good To Go: This app is interesting enough to warrant its own section. The premise is simple. The company aims to eliminate food waste that goes along with operating a restaurant. Too Good To Go isn't available in every vacation destination, but it is growing every day, and the idea is excellent.
Ever wonder what the bakery does with all those beautiful cakes and pastries and breads at the end of the day? Sadly the answer is usually that they go straight into the trash. What about the lasagna that wasn't sold? It can't be made to order. The rest that was never put on a plate ends up with the same fate.
Too Good to Go wants to fix that. You find a restaurant that wants to sell their excess food for the day, you pay a small fee, and you pick it up at a designated time. Generally, you don't really know exactly what you are getting, but that is part of the fun. You are eliminating food waste while trying new foods in a new place—what a fun concept.
Ready to take off on the vacation of your dreams?
Now that you have insight about our favorite travels apps, put them to use! Get in touch with Awaken Travels, and we'll plan the trip you've been dreaming about for years. We work with all vacationers, honeymooners, or road trippers to plan the perfect trip. Let's get started!
Similar Posts: