Hanoi's Old Quarter
Hanoi is a city with a uniquely condensed tourist zone. There are certainly many tourism worthy sights elsewhere, but the Old Quarter is by far the most densely packed area with the sole intention of catering to the travelers tastes and desires. 
The Old Quarter is a gem, aptly named due to its strong focus on retaining historic buildings and culture while much of Hanoi is rapidly modernizing. Here, it's easy to walk to most everything you want within just a few minutes. That is –  once you've mastered the art of crossing the street with intention and purpose as motorscooters, bikes, and cars fly past in both directions. The art of crossing the street is intimidating at first, but all you need to do is cross with other more experienced walkers and you will get the hang of it in no time. 
Which came first, the egg or the coffee?
With origins in Hanoi, Vietnamese egg coffee is a favorite. Vietnam grows great coffee and it's made with the addition of whipped egg, condensed milk, and a couple other ingredients to make a rich, bold, custardy, and sweet coffee that simply can't be missed.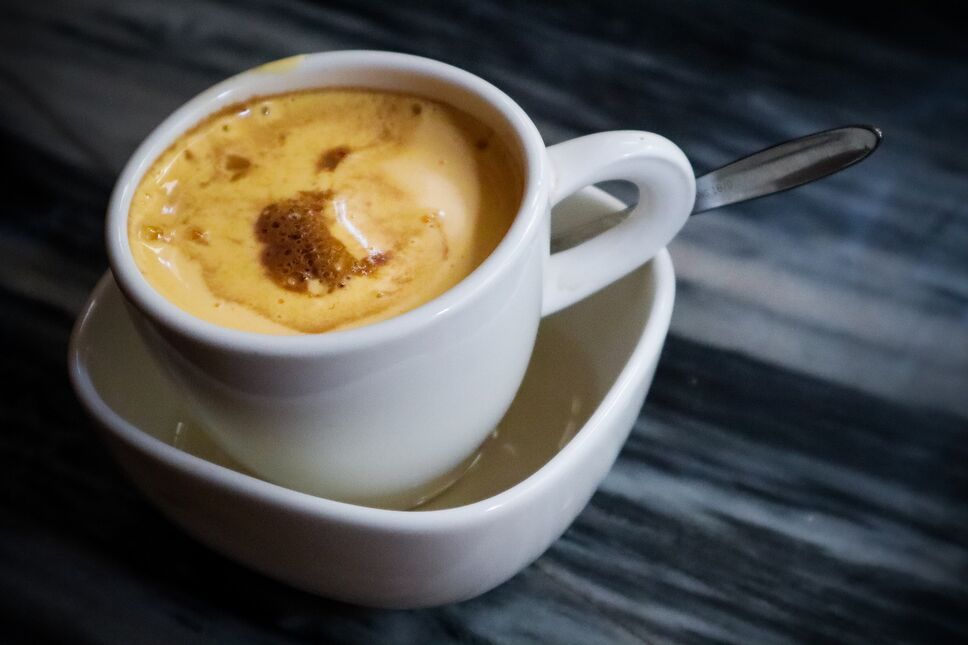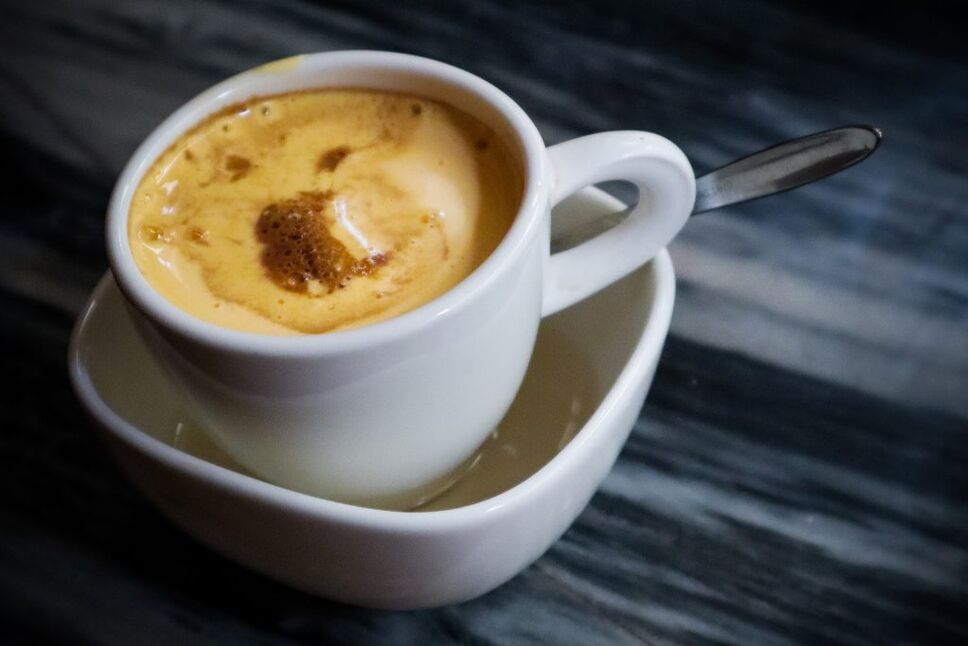 Where to start the cafe life in Hanoi?
Some personal favorite locations for a relaxing cafe experience are the Hanoi House Cafe for its simple charm, the rooftop bar above the Chien Hostel for its views and atmosphere, Oriberry Cafe for its fairtrade variety and gorgeous pottery and Cong Caphe for its menu variety and historical setting.  These are far from the only great locations, but a great starting point. When you find your own, let us know!
Lakeside exploring
Once properly caffeinated head to Hoan Kiem Lake for an easy and flat stroll through the park around the entirety of the lake. Here you are bound to see a wide variety of events happening depending on the day. Early in the morning you are likely to see locals practicing tai chi, but the best time to visit is during the weekend when all traffic on the neighboring streets are closed to create a weekly fair and market area. Stop along the way to visit the Temple of the Jade Mountain built on a small island in the center of the north end of the lake.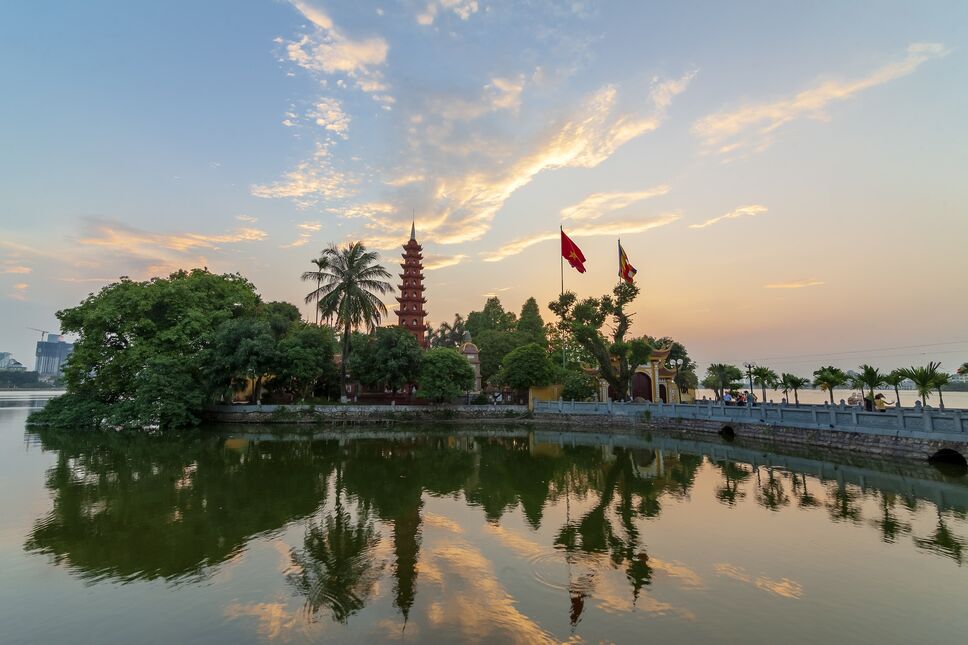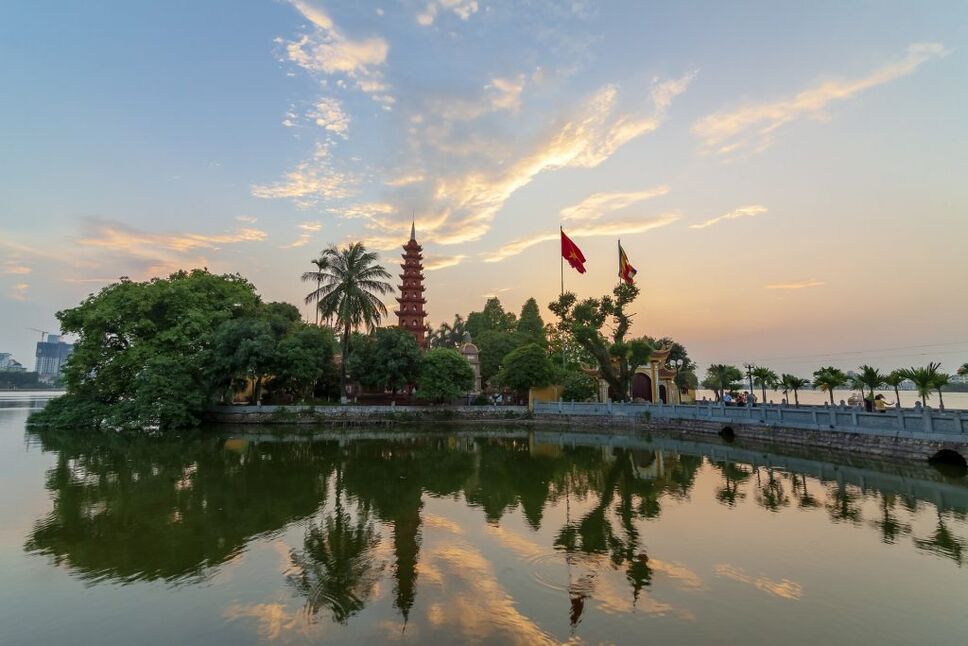 Lunch on plastic stools
If you have eaten Vietnamese food in your home country it is quite likely you have had pho. It's a great dish to eat here as well, but since you are in Hanoi you must try the mouth-wateringly delicious local specialties. 
The local noodle dish
Bun cha is not hard to find. As you stroll the streets keep your eyes open for the small tables with tiny plastic stools and people eating heaping bowls of rice noodles with a massive pile of various herbs, leaves, and greens in the center of each table. This is likely your new favorite Vietnamese dish. A simple bowl consisting of piles of rice noodles and grilled pork meatballs swimming in a complexly sweet, spicy, earthy vinegar broth served with a heaping variety of greens to be torn and added to your dish to your liking. Take a seat and don't be shy with the greens! Sorry in advance if this becomes your new favorite Vietnamese dish and you can't find it back home.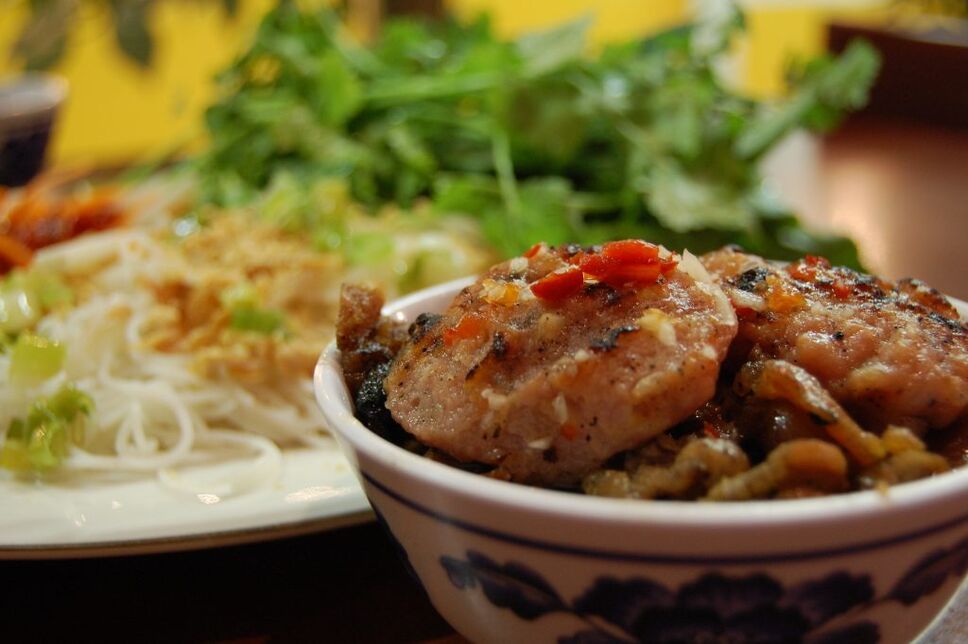 Perhaps you prefer a sandwich
Banh mi is another dish that can't be skipped. Thanks to the French bringing bakeries with them to Vietnam in the 1860's, a number of unique local dishes sprang up using French-inspired baked goods and techniques. The humble banh mi sandwich uses a beautifully baked baguette split lengthwise and filled with a variety of ingredients. Generally a smear of paté, slices of grilled pork, pickled daikon and carrot, chilis, cucumber, fresh cilantro, mayonnaise and often butter, but the recipe varies widely by location. You will not regret choosing this classic French-fusion sandwich as your lunch or dinner. Like the other delicious dishes of Hanoi, there's not much need to Google maps where to find this before setting off. Bahn mi's can be found on almost every block of the walkable city center.
An evening at the market, or maybe markets?
Once the light begins to fade, head to the Dong Xuan market (open approx. 6 – 10:30 pm) for some retail therapy. If it happens to be the weekend you can't miss the Weekend Night Market from Hong Dao street all the way to the steps of the Dong Xuan market. All located walking distance within Old Town, you can find anything imaginable from souvenirs, art, clothes, electronics, food, specialty goods, and more. While the street market is more focused on single-items, Dong Xuan is more of a wholesale market with larger scale clientele in mind. This certainly doesn't mean you shouldn't check it out because you are sure to find some interesting things around every corner. Hopefully you kept a little room in your belly as well because there's no shortage of great food choices here.
Perhaps a fresh beer to end the night?
Yup. Fresh beer. Head to the corner of Ta Hien and Luong Ngoc Quyen streets and find a place that looks nice, or perhaps just walk around and let the many hawkers for the bars choose you. This corner is known as "Beer Corner," and it lives up to its name well. The local bia hoi (not a brand, but a type of fresh beer) is often called the world's cheapest beer. It's brewed daily and delivered after a short maturation process to the bars in kegs – only to be sold for a bargain price. The taste varies from bar to bar slightly, but makes for a light, clean, and crisp flavor that is worth trying. It's almost free, after all. If that doesn't interest you, plenty of other local and international choices are on offer.
Planning a Vietnam trip?
Let us know in the comments if you're heading to Vietnam soon and what's on your "must see" list! We love the country and would love to help you plan your perfect vacation! Leave itinerary to us and enjoy your fully planned and stress-free vacation! Let's get planning!
Similar Posts: