The world is finally speeding up its reopening for travel and adventure, and vacations are back on the menu. To help celebrate in style, now is a great time to start planning your best New Year's Eve vacation ever.
A new year is a chance to shake off the old and ring in the future. New adventures, new aspirations, perhaps a whole new perspective on life all come when the clock strikes midnight.
Below is our dream list of places to ring in the new year with a variety of the best ways we can think of to start off with style and a whole lot of fun. Whether you want to be in glitz and glamour, or alone with someone special, or perhaps partying your flip flops off on a beach, we have some perfect ideas.
Let's get you started on what might just be the best vacation of your life… until the next one, of course!
Be the first.
If you're beyond ready to just get this year over with (we understand entirely) and are prepared to leap into next year ASAP, our first destination is just the right area for a fantastic new year's vacation.
Thanks to the miracle of time zones, several islands in the Pacific Ocean are the first place on the planet to enter the new year. They also happen to be an incredible destination to truly get away from it all. The 35 small islands that compose Kiribati allow you to always be near a beach, and you will have no trouble finding a quiet place all to yourself. Or combine some seasonal celebrations and head to Christmas Island, where you can relax in style at the Swell Lodge. This all-inclusive eco-lodge is inside of a national park and has stunning chalets overlooking the Pacific.
Ringing in the new year on a remote island sounds like the perfect reset button to set some goals, realign priorities, and get ready for the new year in relaxed seclusion with top-tier service. But there is Wifi, so no worries that "secluded" means cut off from the world. After all, you'll need to post all the photos of your remarkable adventure.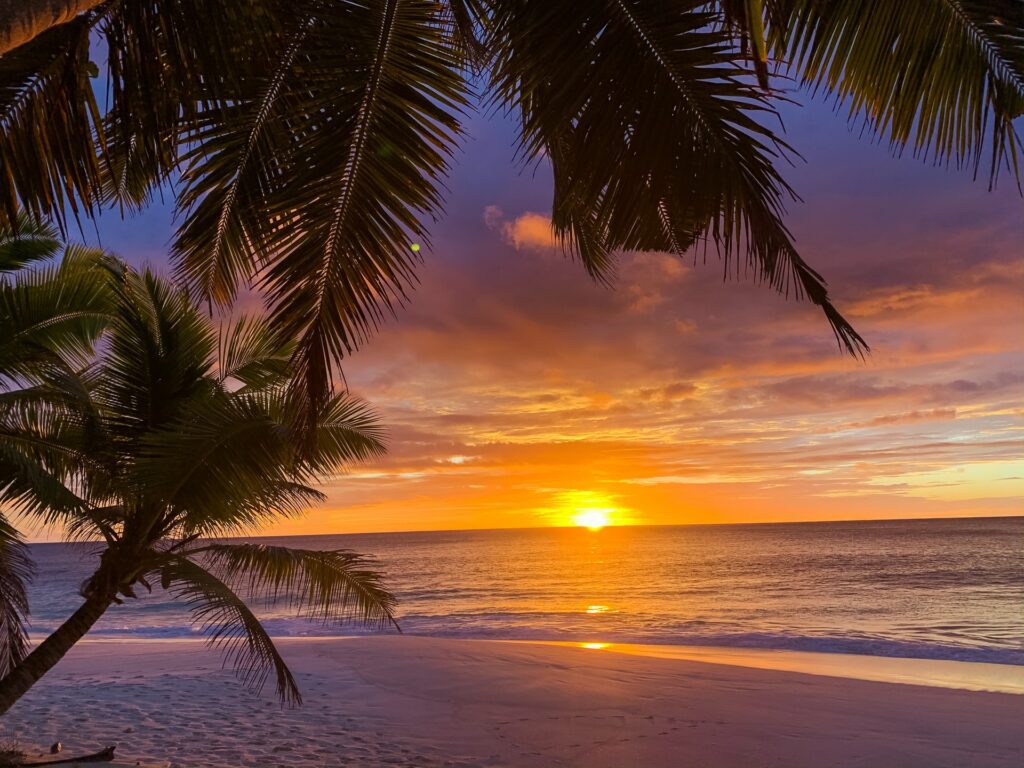 Be in the center of it all. 
No matter where or what you've done to ring in past new years, you likely watched the iconic ball drop in New York's Times Square. But in the name of less screen time, maybe this year is a great time to see it happen in person.
New York City is a destination like no other, almost like a miniature version of the entire world, and it's a fantastic destination to spend your New Year's Eve vacation.
There's certainly no shortage of beautiful hotels, Michelin-starred restaurants, museums, theatre, and sights to see in NYC, here no matter how long you plan to stay. Not only do you get to experience the iconic ball drop live, but your New Year's Eve trip will also be packed with entertainment and delicious meals.
Regardless of what country's food you have been craving, you can either get to an absolutely authentic restaurant or have it delivered to your hotel room in less than an hour.
Whether you prefer standing in the crowd as the ball drops or watching the ensuing fireworks out of the window of your hotel with a nice glass of champagne, New York is a beautiful vacation destination for the new year.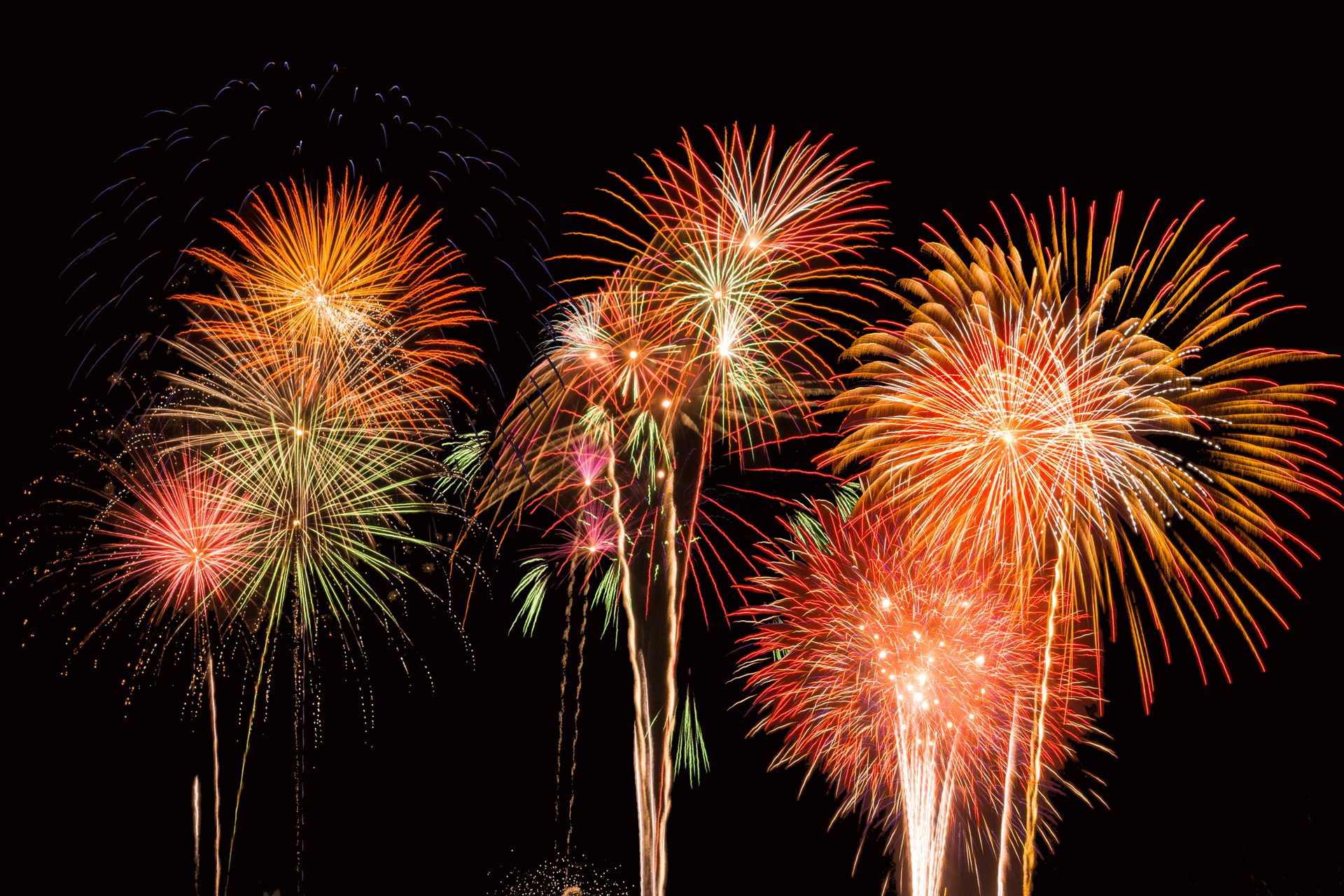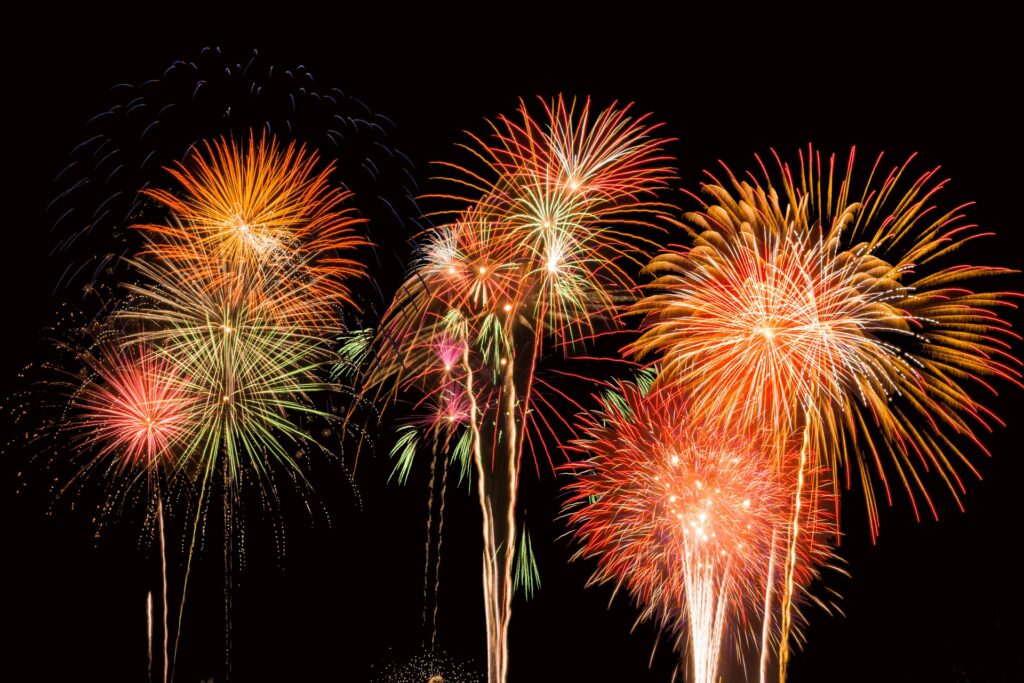 What if the New Year was in the summer?
Wouldn't it be nice not to have to wear an oversized coat and hat over your perfect New Year's Eve attire?
What if you could take all the grand Times Square festivities, the luxury hotels, the fantastic restaurants, the clubs full of beautiful people, and make it so you could hit the beach the next day? Seems easy enough, right?
Thanks to the Southern hemisphere having the opposite seasons to the Northern, Sydney, Australia, is our pick for a warm New Year's Eve vacation.
The average December daytime temperatures in Sydney range from 77-79 degrees, so no need to bring your coat on this flight. And yes, ask any Aussie, and they will tell you the New Year's ceremony over the beautiful Sydney Harbor and the gorgeous Sydney Operahouse rival the Times Square ball drop. They will likely tell you it is better, in fact, but you didn't hear that from us.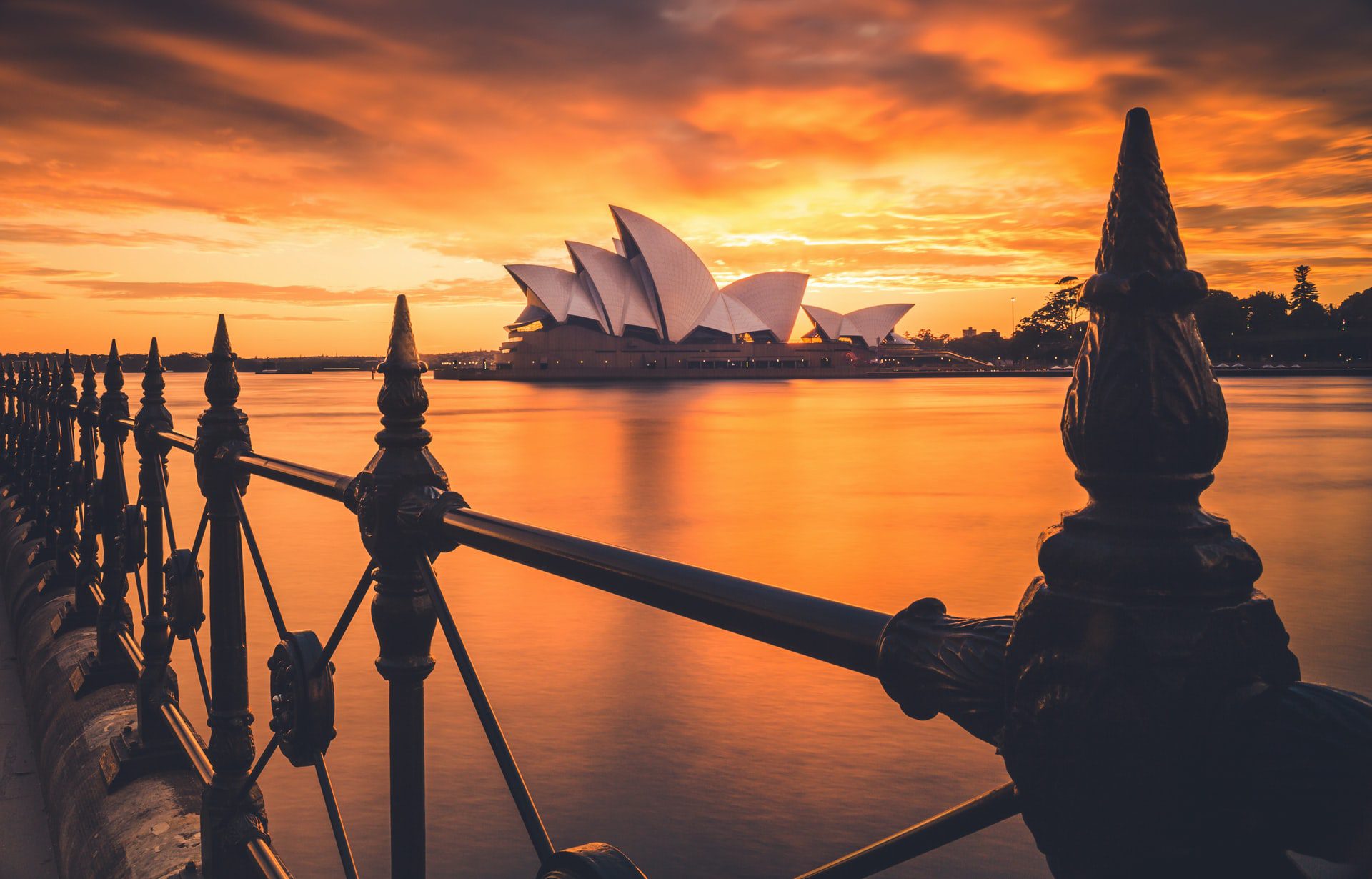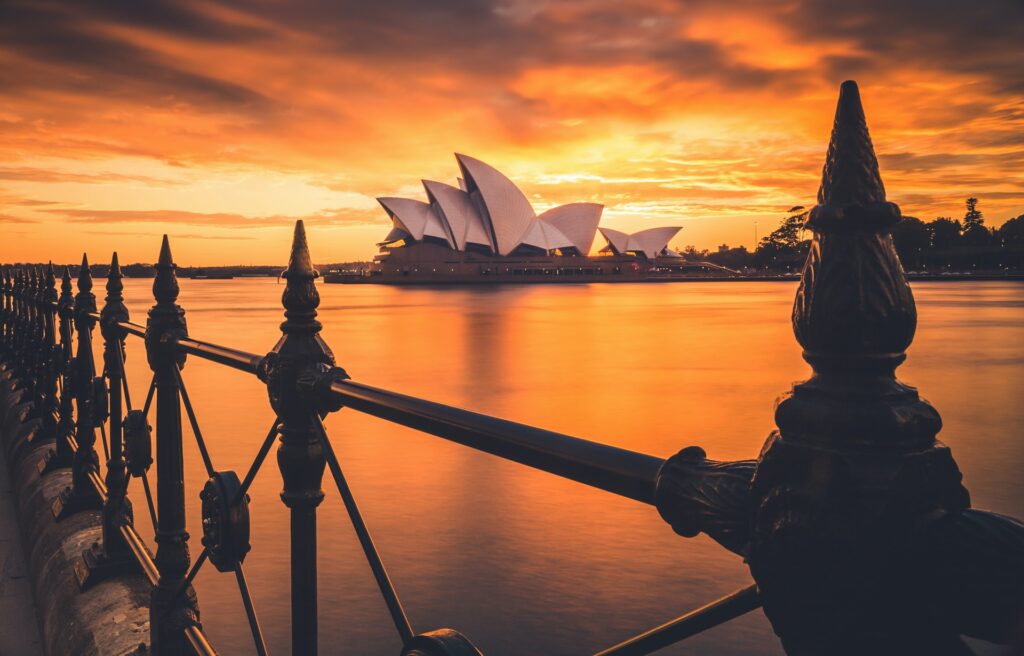 Party into the New Year.
The biggest and craziest beach party of the New Year will be in the land of the Full Moon Party in Thailand. The beaches there have no shortage of flip-flops, non-stop parties, and it is a destination on the agenda for many just to experience the vibe.
Hat Rin Beach on Koh Phangan, Thailand, is a place of legend for hosting Full Moon parties.
The infamous parties, and their younger cousin, the half-moon parties, are all just preparation for their New Year's party this year. Full Moon parties go until dawn and are a fantastic sandy celebration of a new moon cycle.
After a long night, rest in relaxation at the Anantara Rasananda Koh Phangan Villas. Their beachfront villas with private pools are certainly one of the best ways we know to ring in the new year.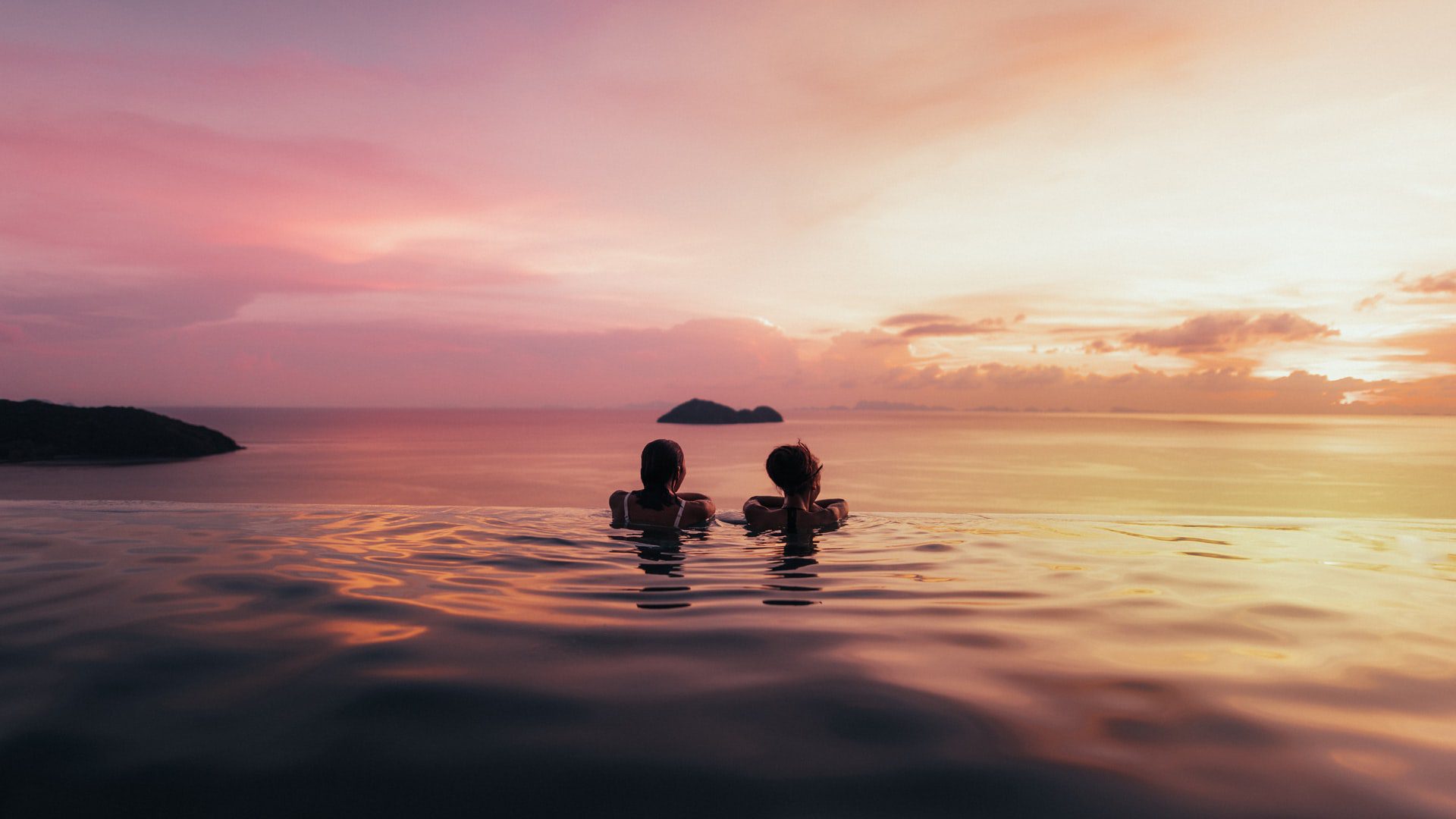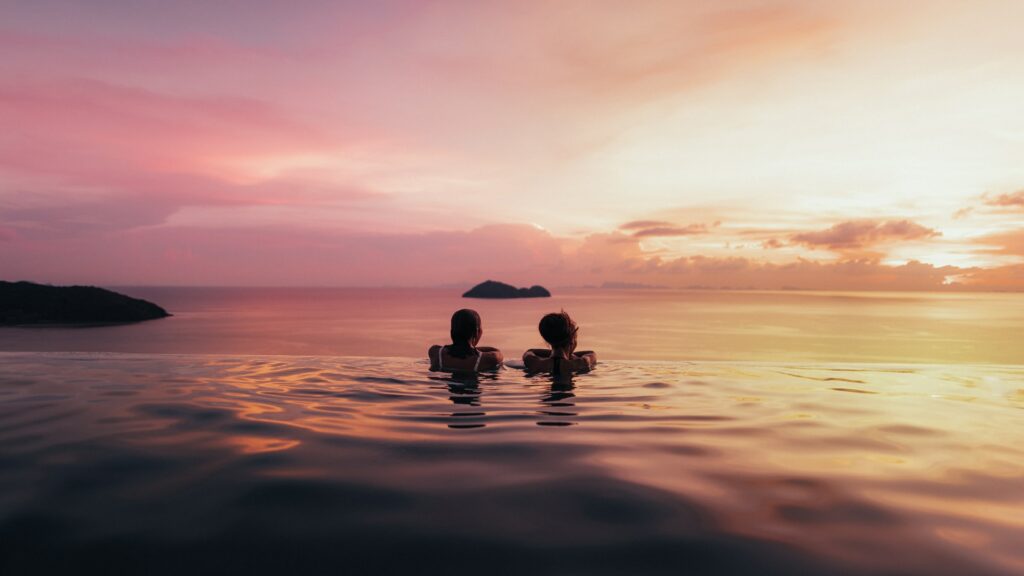 It's not too late to plan a New Year's Eve Vacation!
It's been a heck of a year (again), and time has slipped by both way too quickly and like cold molasses. If you haven't already planned your New Year's Eve vacation, don't worry. Get in touch with us, and we'll plan a spectacular celebration to start you off on the right foot for a fresh year. We have the perfect location for a wonderful vacation: a snowy chalet in the forest, a Thai beach, or under the warm Sydney sun. Let's get planning!
Similar Posts: