By now you know we're huge fans of destination weddings. Jet-setting off to a far flung location to marry your forever partner is a fairytale come true for some. Not every couple feels this way and we agree that having a destination wedding isn't for everyone. It does take some planning, usually a plane or two, and coordinating with people you likely won't meet until a few days before you say "I do." And just like any wedding, most couples find out a few useful things in the process they wish they'd known while they were planning.
To save you from other couple's mistakes we've made a list of the top 7 insights couples wish they had known before their destination wedding. Read on, soak up, and have the destination wedding of your dreams with these extra tips from fellow destination wedding couples sharing what they wish they'd known before their ceremony in paradise.
Gather the whole group before the ceremony
Many destination wedding couples say they wished they had held a meet and greet event with everyone attending before the ceremony. Without this initial introduction, guests are left at the pool or on the beach wondering if that's a friend of a friend or that family memory they saw in your Instagram post from Christmas.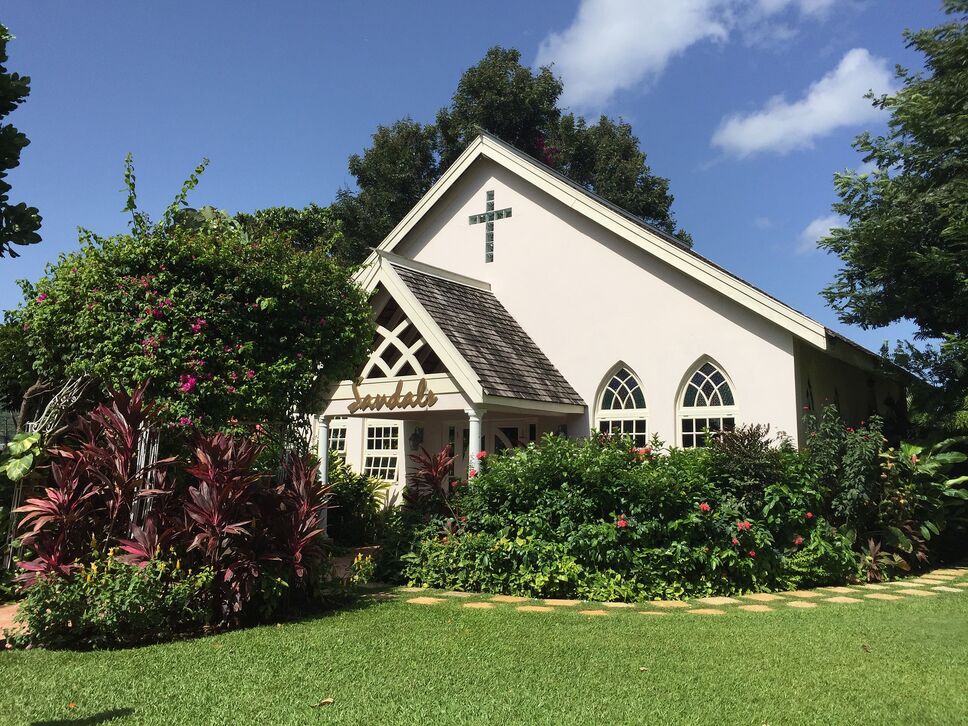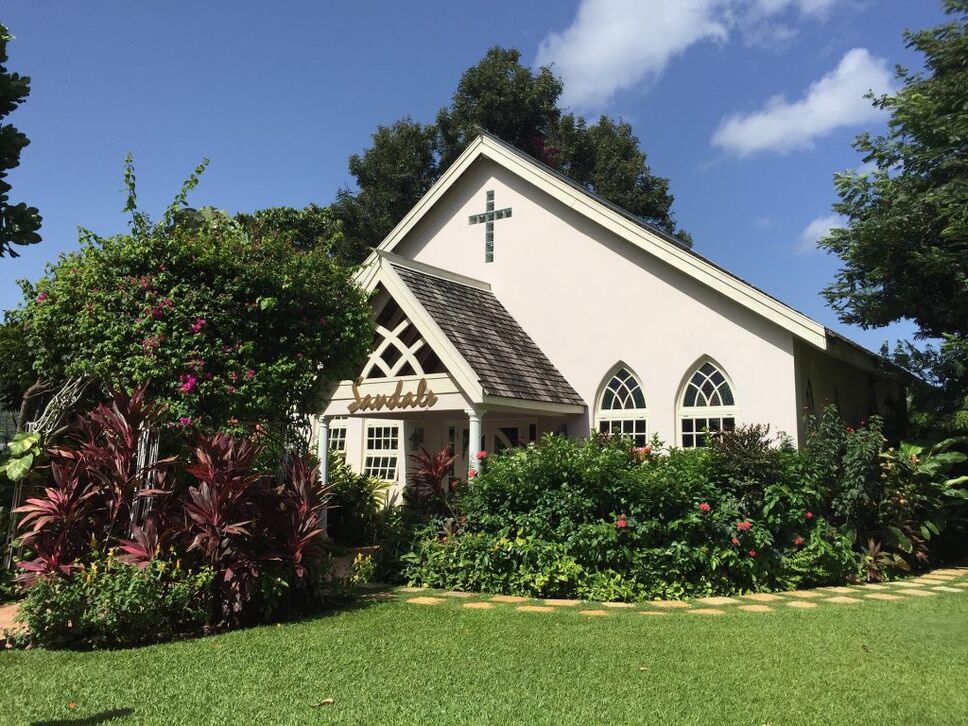 To eliminate any awkwardness of wondering if people actually know each other, plan a fun activity with the whole group once everyone has arrived. This can be as simple as a mid-morning coffee together or as big as a welcome dinner. Whatever you choose, your guests will become nicely acquainted before the big day. Some may even join in on other's planned adventures while on vacation! This is a great way to start the celebration off on a fun and friendly note.
Look into weather details
When talking to couples about how they picked the where and when of their dreamy destination wedding, many said they picked the wrong location given the date they were hoping for. Often couples end up aiming for a destination wedding over a holiday or summer break when their attendees can easily take time off to attend. Of course, this is something to keep in mind but it's also important to make sure your chosen destination's weather works well with when you'll be there.
A wedding in a tropical storm can certainly be memorable, but perhaps not in the way you were hoping. Check in about seasonal weather. In some locations the rainy season means it'll likely rain for an hour a day, usually after sunset, for example. In other spots, the rainy season means it'll be a constant soggy mess for a few months solid.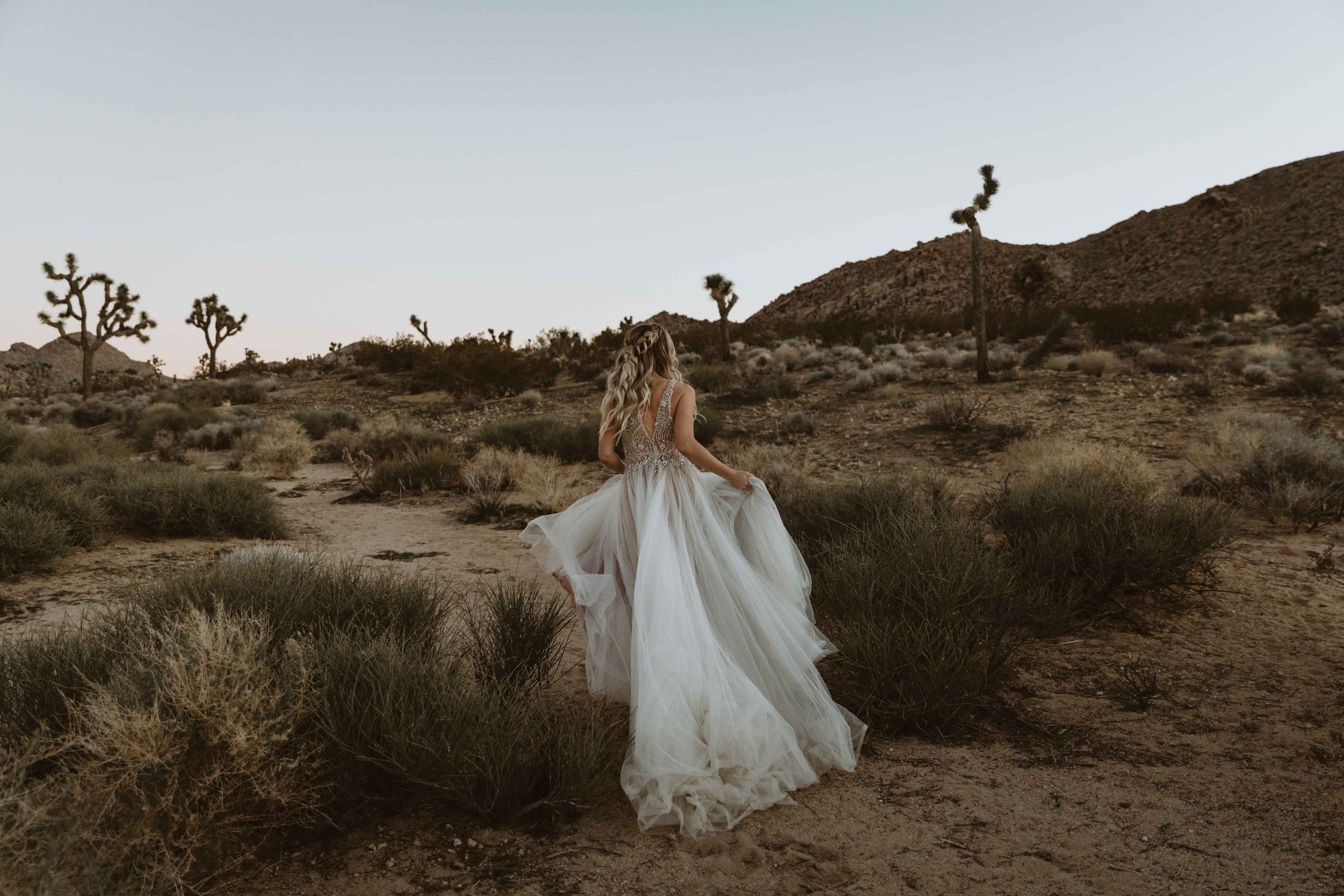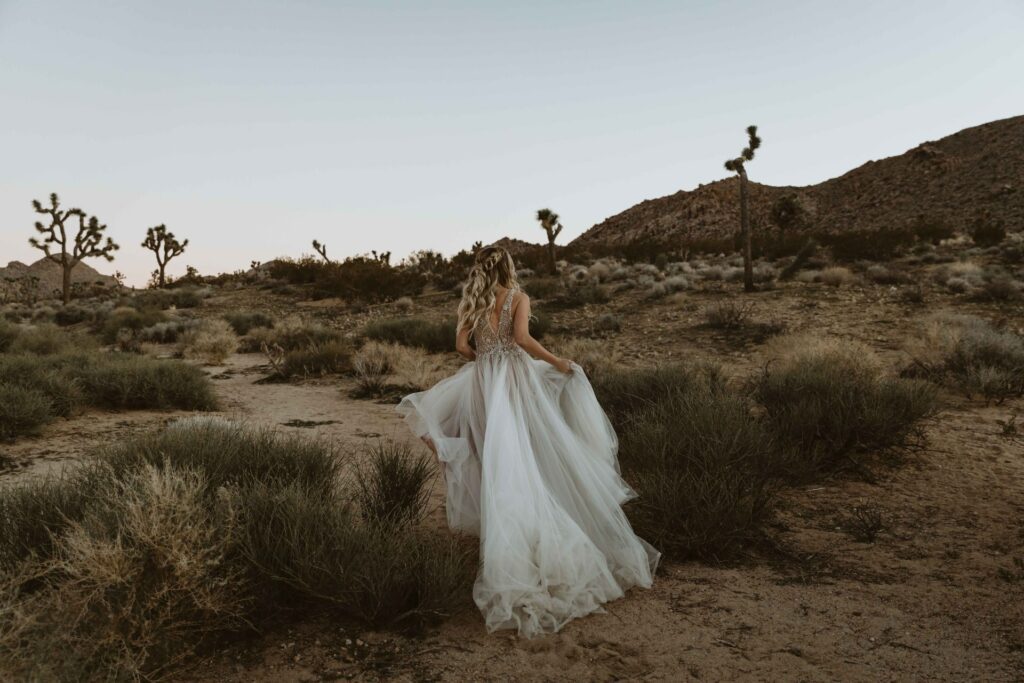 To piggyback this point, check into what your venue offers for a backup plan in case of rain. Many offer an alternative, but not all, and you may not be in love with the tent as much as you were of the gazebo, so this is worth researching.
Dress transportation is tricky
Many destination wedding brides say that a large stress point was getting their dress safely to the wedding. We've all been on those packed flights where it's hard to find room in the overhead bin for a durable carry-on bag. But a wedding dress is something much more fragile and delicate.
Brides who have traveled with their wedding dress recommend calling the airline ahead of time to ask what can be done to make sure the dress arrives safely. Carrying it with you is the safest way and carefully packed into a garment bag. If you're lucky, there will be closet space to leave it hanging for the duration of the flight. If not, some brides find it best to lay the dress on top of the luggage in the overhead bin, depending on availability. Other brides go all out and book their dress in its own seat!
And finally, some brides decide the traditional wedding dress just isn't for them and the destination wedding and opt for something to wear so they can pack into a suitcase and steam out any wrinkles once they've arrived.
Legal wedding ceremony at home
Destination wedding couples sometimes say they'd wish they had gone through the legal wedding ceremony in their home country or state. Getting married in a different state or a different country than your home can mean jumping through some hoops, sometimes many. Destination wedding couples often find it simpler and less time consuming to get officially married at home in the local courthouse and hold the ceremony abroad, having done the paperwork back at home.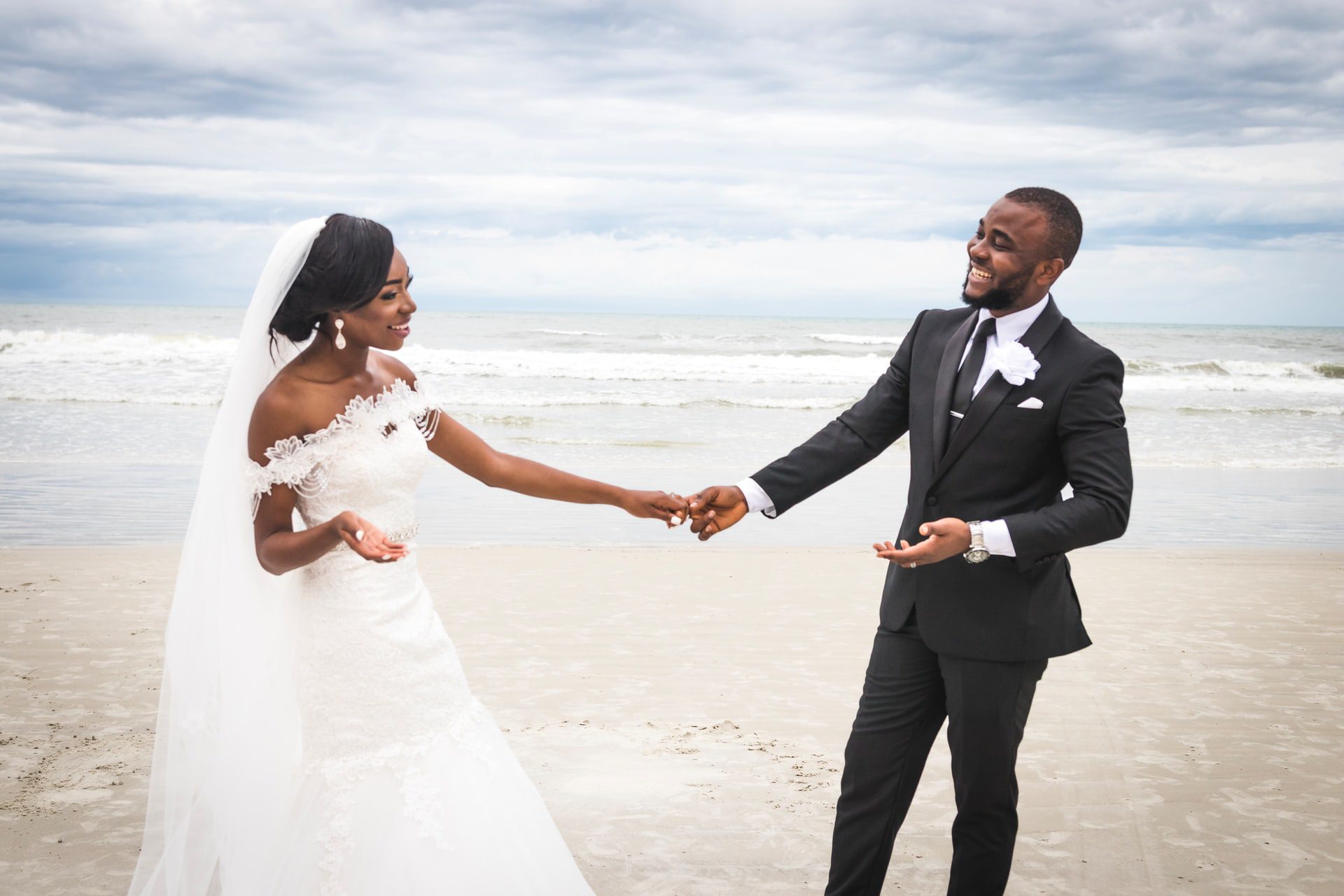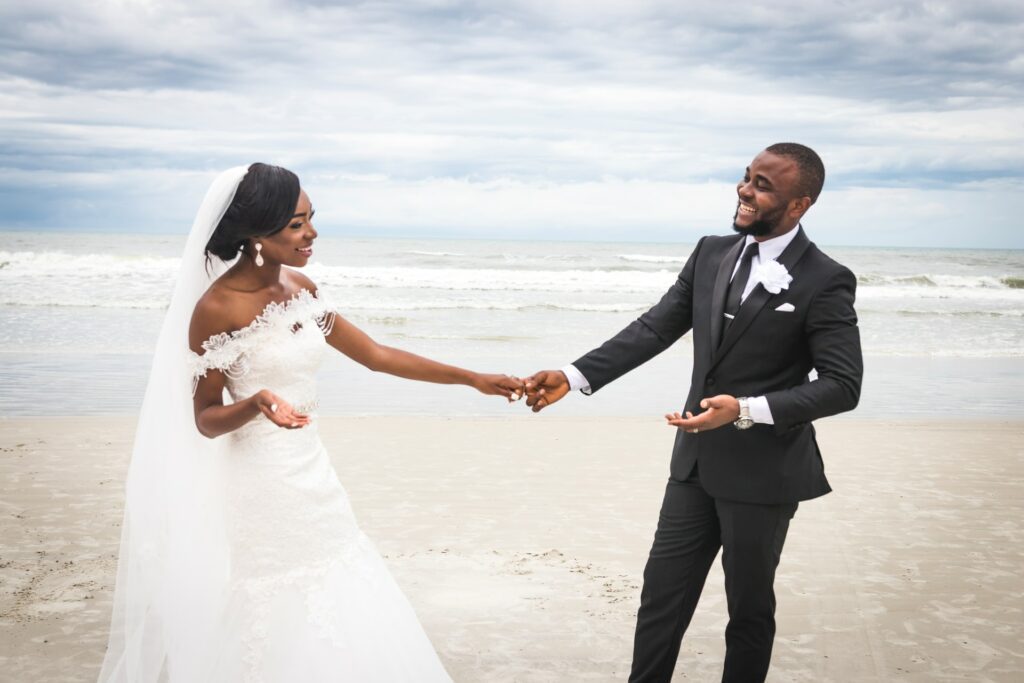 Read up on the legal in's and out's of legally getting married abroad in our guide here.
Some people won't come
This is a simple, but important tip to keep in mind when planning a destination wedding. Not all of your invited guests will be able to come. Life is busy and complicated and full of budget restraints. Just because an invite comes back as a decline to attend doesn't mean they're any less excited or supportive about your marriage.
Choose location based on venue and trip budget
You've found the perfect destination wedding venue and it's within budget. But it's in an area or country that's notoriously expensive. Some newlyweds say they wished they had chosen their location based more on the budget of the area rather than the cost of the venue and wedding itself. Many guests will see attending a destination wedding as the funds for travel that year or for several years. By choosing a location that is reasonable to vacation in, more of your invitees may be able to comfortably attend. Some couples said they wished they had chosen a more accessible location for more guests to happily vacation at their destination wedding.

Honeymoon a little further away
While some couples love to spend time with all of their guests, some we talked to would rather honeymoon without their family and friends. To make this happen, it's wise to move away from where your guests are staying. Staying within the area or the country may be an option. Grab a short flight to a new city or move to a smaller, more intimate resort. Whatever you desire for your honeymoon, keep in mind some of your guests may be around. If you'd rather say "see ya back at home" to all of them, moving to a new location may be for the best.
Thinking a destination wedding might be perfect for you?
You've landed in the right place if you're considering a destination wedding! Get in touch with us and we'll help find the location and venue of your dreams. We work with the local vendors so you can spend your days thinking about which books to pack on your honeymoon.
Whether you're having a destination wedding in the United States or traveling to the other side of the globe, we'd love to help you have the wedding of your dreams. Let's get planning!
Similar Posts: