A destination wedding is a dream for some couples. A beach in Mexico, a chalet wedding in the mountains of Switzerland, a chapel in Jamaica, or a ski resort in Canada. We're up for any of those incredible destination wedding venues. If, however, you're looking for a destination wedding that stays within the United States, your options are plentiful. A few advantages of a destination wedding without leaving the country would be the ease of domestic travel not requiring a passport (if, for example, Grandma Betty isn't gonna get one no matter how easy you assure her the process will be), the likelihood of cheaper airfare to a location in the US, and general distance traveled requiring less time from guests who are attending.
Here are some of our favorite destination wedding venues in the United States.
The Seattle Aquarium, Seattle, Washington
Downtown Seattle hosts one of the most beautiful and photo-worthy aquariums in the US. If you and your special someone share a love for the sea, The Seattle Aquarium is the destination wedding venue for you. Tie the knot and entertain your guests in front of a 20 foot tall, 400,000 gallon tank full of Pacific Northwest sea life. You even get the opportunity to feed the local sea otters while you're there.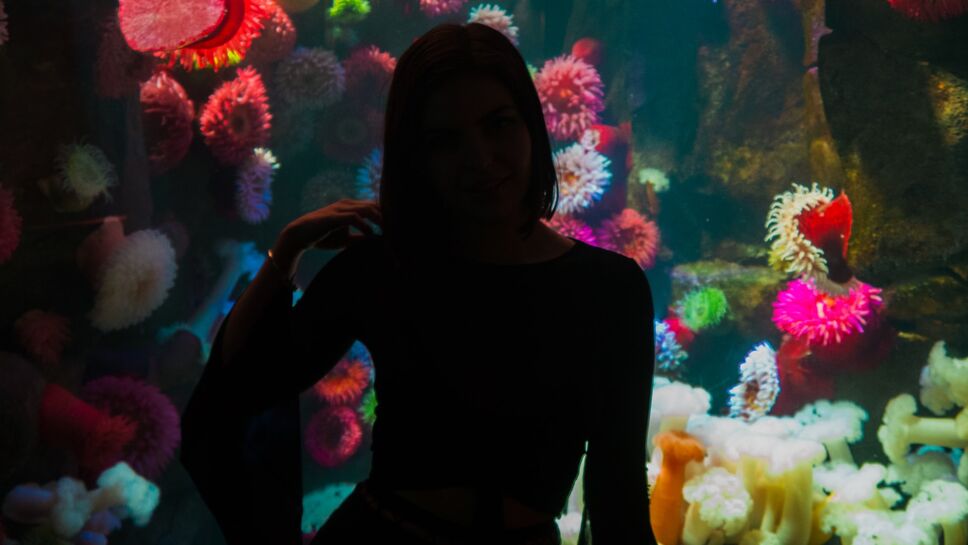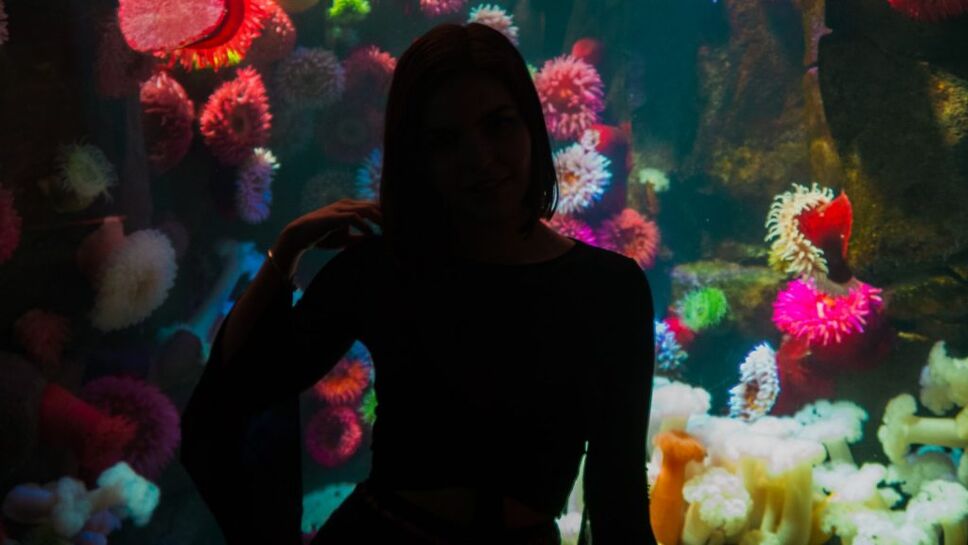 The aquarium offers a wide variety of services, menus, and assistance ensuring your ceremony and reception go smoothly. This leaves you the time to focus on just the fun parts and leave the rest to them.
Shenandoah National Park, Virginia
In the Blueridge Mountains of Virginia is one of the most picturesque National Parks in the country, and incredibly friendly to both hikers and those who would never ever dream of taking a hike. Here you can choose between getting a special use permit to get married outdoors in the park itself or opt for the Big Mountain Lodge. Also located within the park, the lodge offers more amenities and services than the DIY approach of the special use permit to set up an event yourself.
Fall is our favorite time here when the leaves turn neon making the scene extra magical, but everyone else loves this time of the year too, so prepare to plan far in advance if you're hoping for a fall foliage wedding.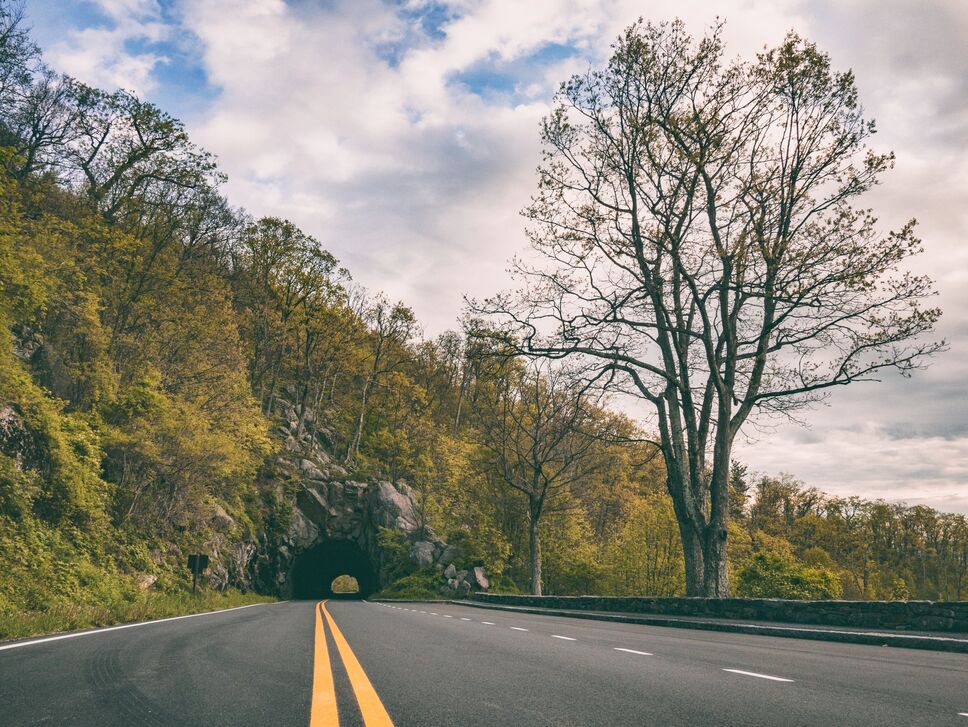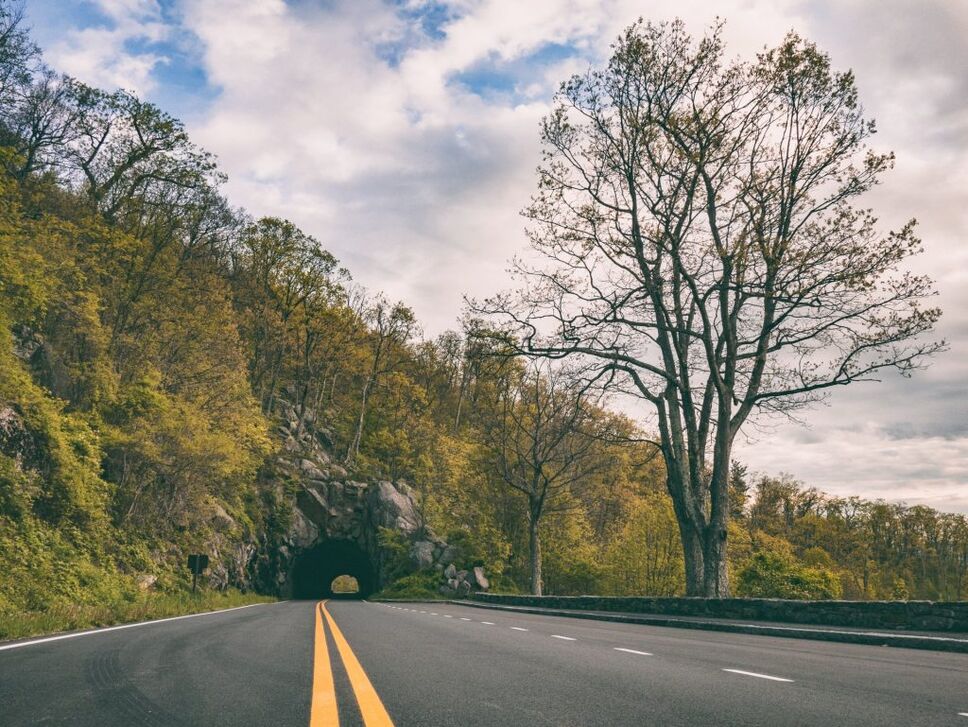 For those attending who love to hike, the park offers over 100 miles of the Appalachian Trail. And for those who hate hiking, a paved 100 + mile road winds through the entire park, giving everyone the opportunity to experience this great National Park. 
Treasure Island, Las Vegas, Nevada
We all know Vegas to be one of the most popular elopement locations, but how about holding your destination wedding in party city USA and on a pirate ship? The Treasure Island Song Ship offers a wedding ceremony aboard the boat where a pirate will deliver the wedding rings for the themed wedding of the century. Treasure Island also has a wedding chapel, if you prefer a wedding ceremony on dry land. There's no shortage of reception venues in Vegas for your destination wedding and the activities are endless. Choose your favorite resort for all of your guests to stay at together for the best bonding experience at your destination wedding in Vegas.

Voodoo Donuts, Portland, Oregon (and other locations)
If you don't love the idea of a traditional wedding cake for your destination wedding, or have a strong love of obscure donuts, consider having the wedding of your dreams in one of the best donuts shops in the US – Voodoo Donuts. With locations in Oregon, Colorado, Texas, California and Florida, some venues can accommodate up to 60 guests. All wedding packages come with donuts, of course! You'll also have custom donuts for the wedding couple, and coffee for all. Satisfy your sweet tooth while declaring your love for each other (and sweet treats) in an unforgettable and fun location.

Great American Ball Park, Cincinnati, Ohio
Hot dogs, peanuts, Cracker Jacks, beer, and the great american game of baseball. If you two are sports fans, this is an epic destination wedding to celebrate your love for each other and your love of the game. The Great American Ball Park in Cincinnati is classically the baseball stadium vibe you're going for, but it has a beautiful event space that overlooks the Ohio River and the impressive John A. Roebling Suspension Bridge.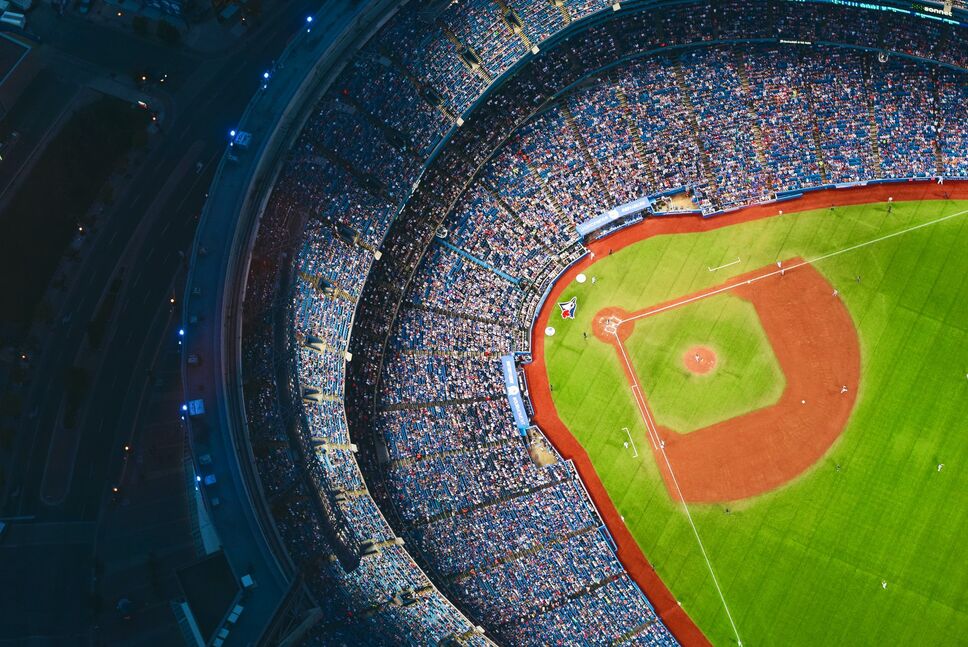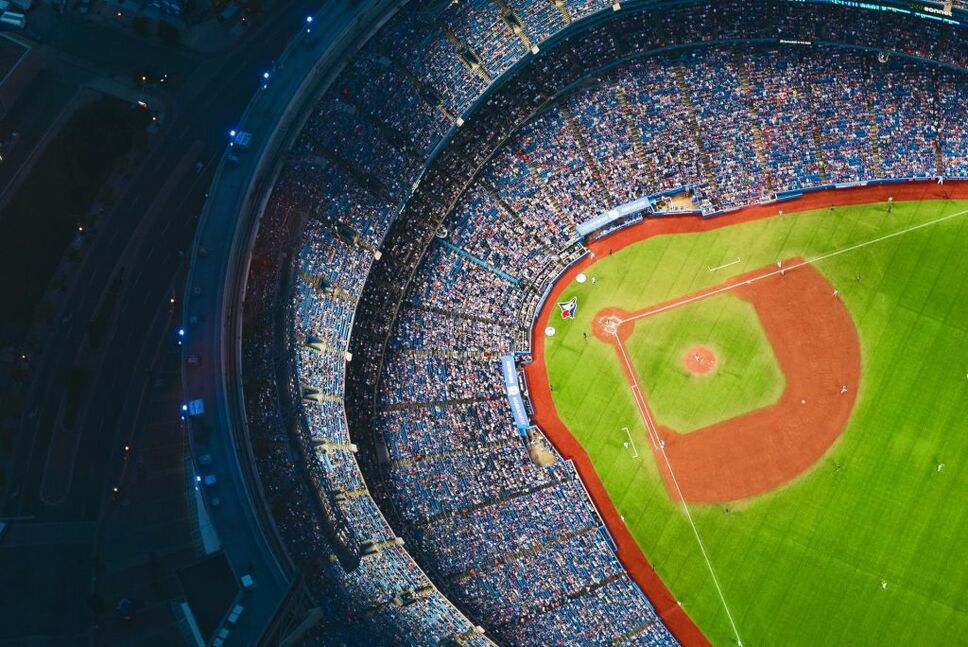 Your wedding ceremony will take place at home plate while your guests are seated in the Diamond Club area. Cocktail hour follows in the dugout/warning track area. You can even choose to hire the mascot to make an appearance. A truly American wedding to celebrate love and baseball, a match made in heaven.
Boston Public Library, Boston, Massachusetts
If regal is what you're after for a destination wedding, look to the Boston Public Library. The Bates Hall has barrel-arched ceilings, oak bookcases, and a limestone balcony – if this doesn't say refined elegance we're all out of ideas! The library has too many venues to list, but there's something suitable for all destination wedding sizes.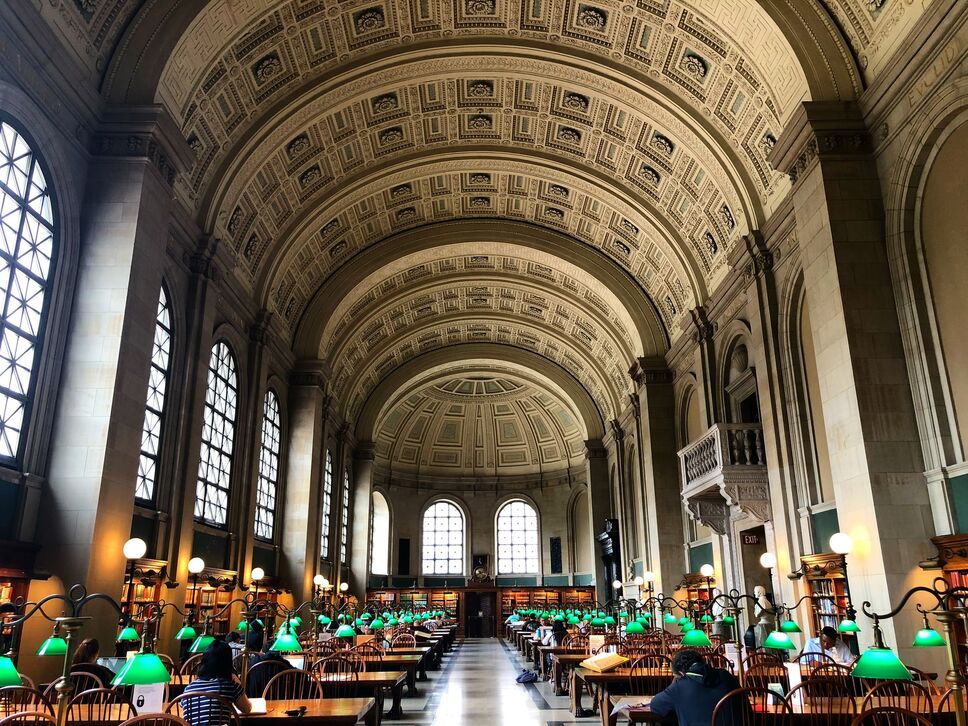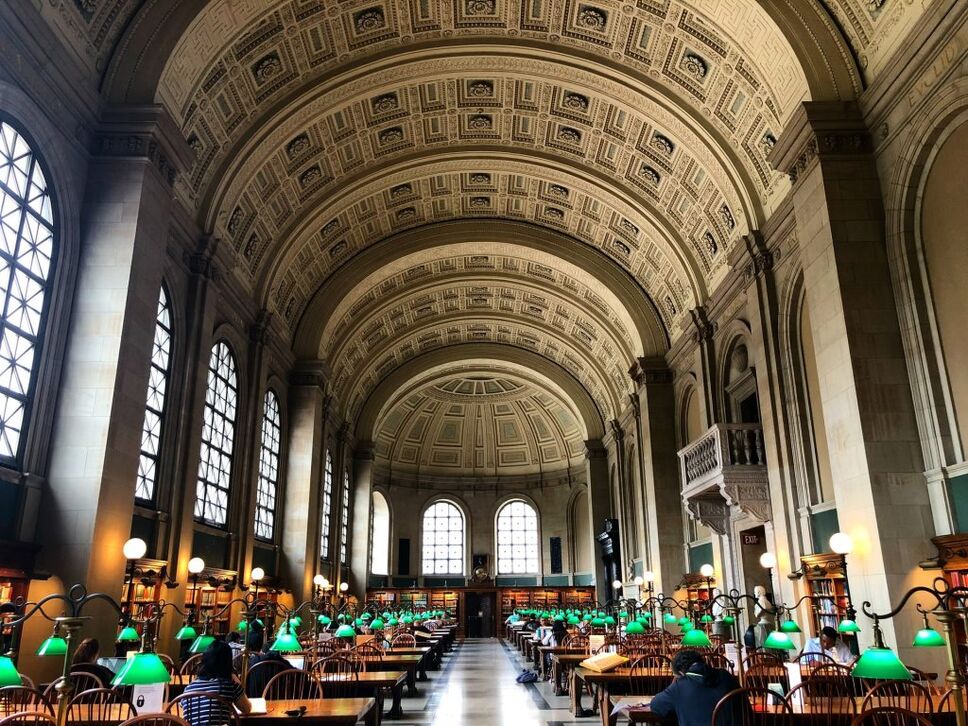 We love Boston for a destination wedding since it's a great city to explore the historic significance. Since it's a major airline hub city, your guests are sure to find great airfare on a (hopefully) direct flight and be so far from bored in Boston.
Pelindaba Lavender Farm, Friday Harbor, Washington
If you'd like your destination wedding to smell fantastic, a blooming lavender farm could be the perfect match. On San Juan Island, not far, yet a world away from downtown Seattle, Pelindaba Lavender Farm is located in Friday Harbor, a quaint harbor town. If you'd like purple to be one of your destination wedding colors, it doesn't get any better than a lavender farm. The fullest bloom happens between mid-July to mid-August which coincides with wonderful weather on the island. This venue is all outdoors so a summer wedding is recommended here. The venue allows for outside catering, but your wedding should definitely feature their lavender lemonade and lavender cookies. Their lavender products also make for excellent wedding guest favors.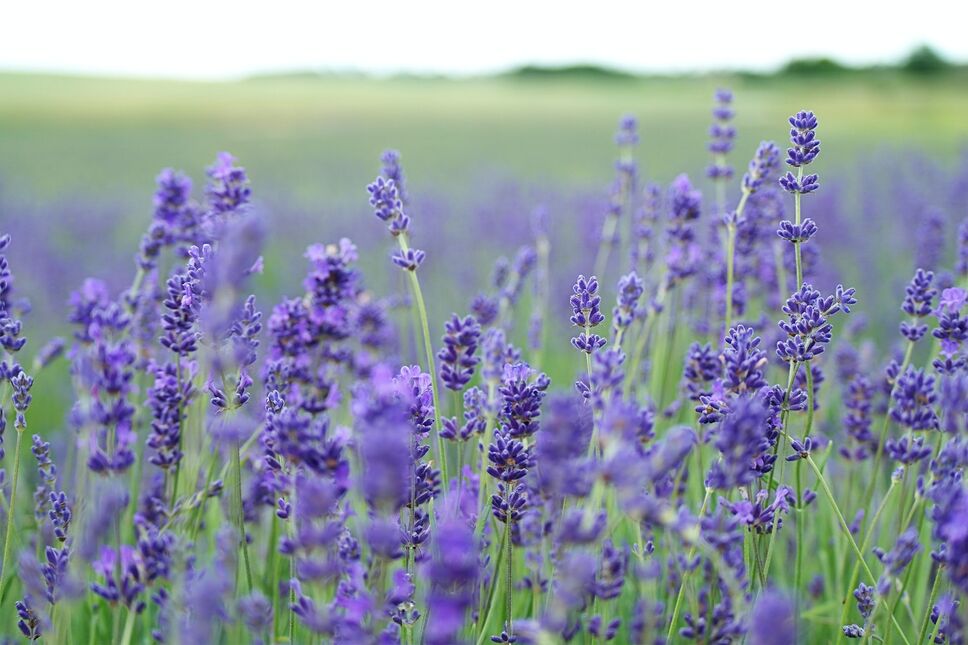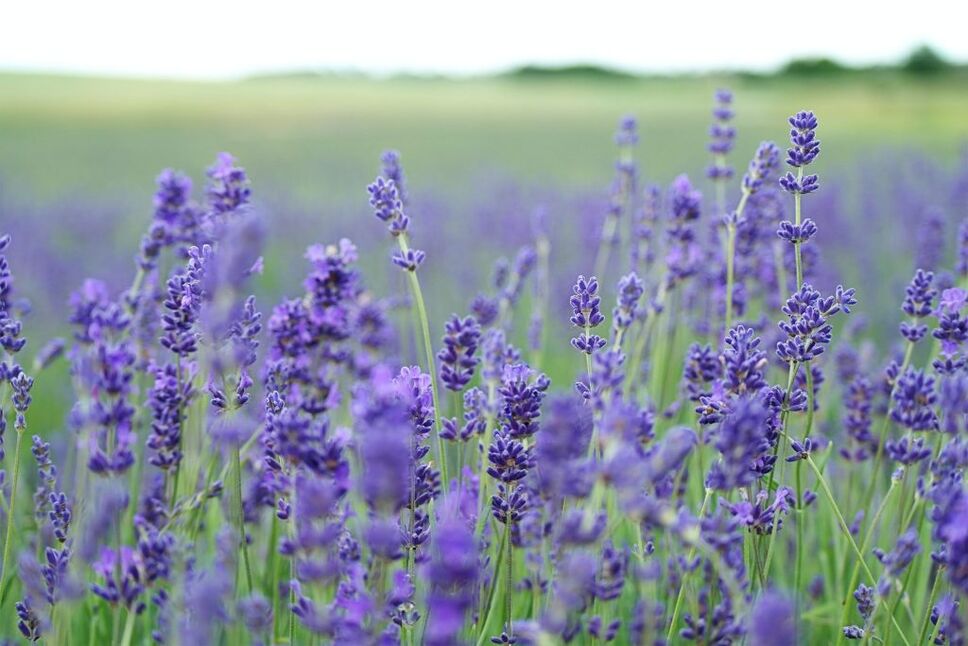 Picnic tables in a lavender field make for the perfect summer destination wedding.
The Living Desert Zoo & Gardens, Palm Desert, California
Right outside of Palm Springs you can get married in the cactus and palm tree garden of your dreams. The Living Desert Zoo & Garden can host wedding ceremonies in six different locations and wedding receptions in seven. The Palm Tree Patio is one of our favorites with towering palms trees overhead but still leaves plenty of room for stargazing once the sun sets. The District Commissioner's House has 20th century antiques, or opt for cocktails while watching the giraffes enjoy their dinner at the Giraffe Platform.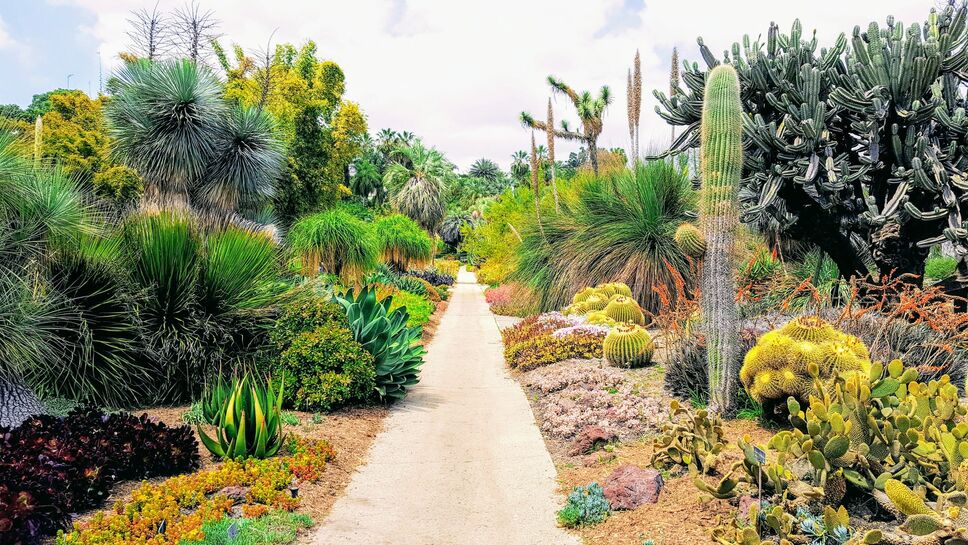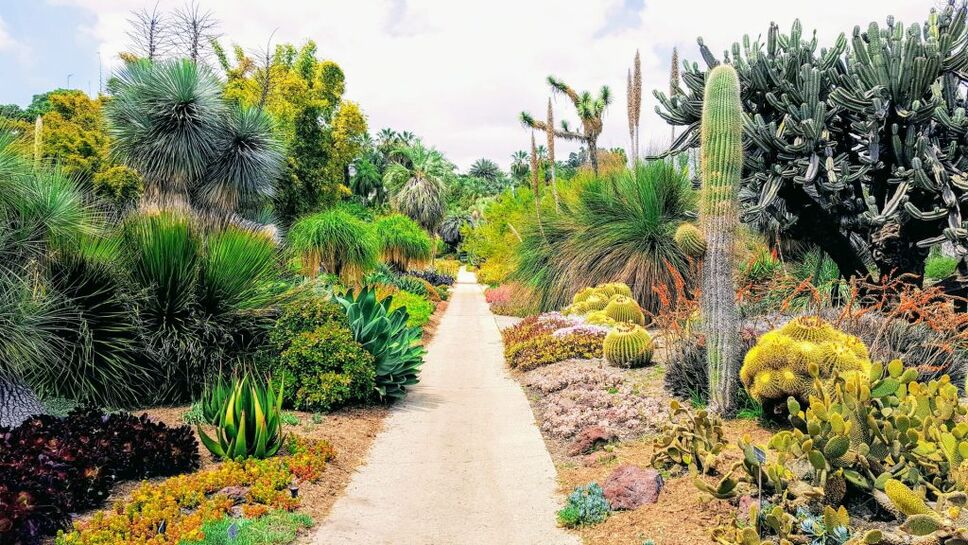 We love this destination wedding venue not only for the zoo itself, but for the opportunities in the Palm Springs and Palm Desert area for your guests. It's close to Los Angeles, Disneyland, Joshua Tree National Park, and many other great California vacation destinations. This is one location that won't be hard to convince your guests to travel to. 
The Seagate Hotel, Delray Beach, Florida
One of our favorite spa retreats in the US, also shows up on our list of the best destination wedding venues in the US. The Seagate Hotel and Spa in Delray, Florida has nine locations on property for a stunning wedding. From an intimate country club with room for 32 guests to a grand ballroom if your destination wedding has up to 250 guests, the Seagate has something for every wedding size and theme. One of our favorite venues on property is the The Seagate Yacht Club which overlooks the marina giving it a nautical vibe. Room for 60 guests, this venue is both indoor and out, giving your wedding the best of both worlds in this amazing location in sunny Florida.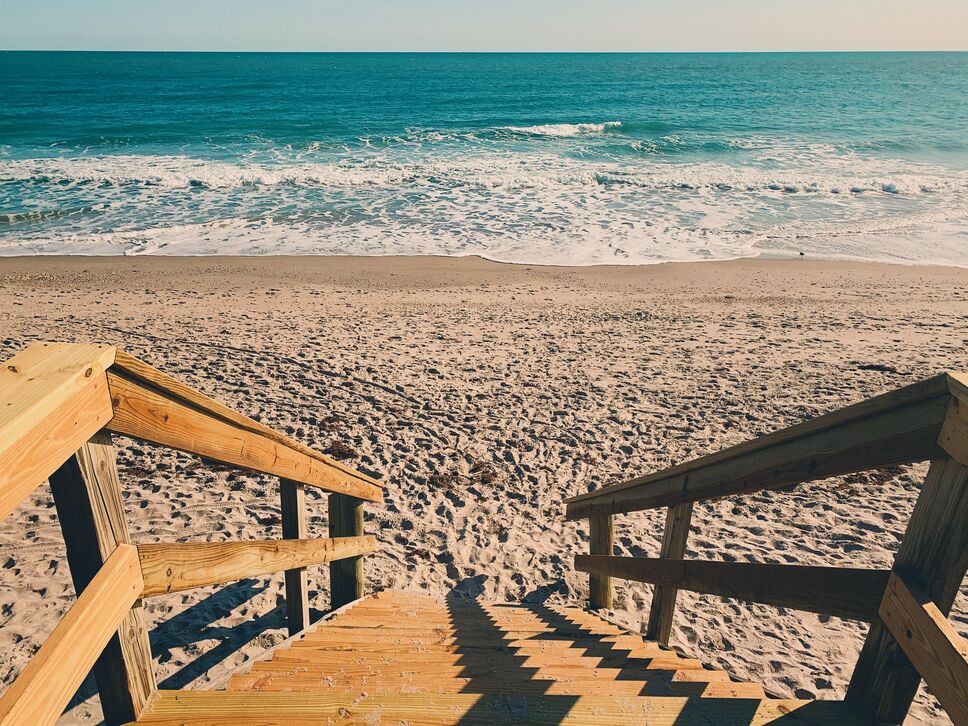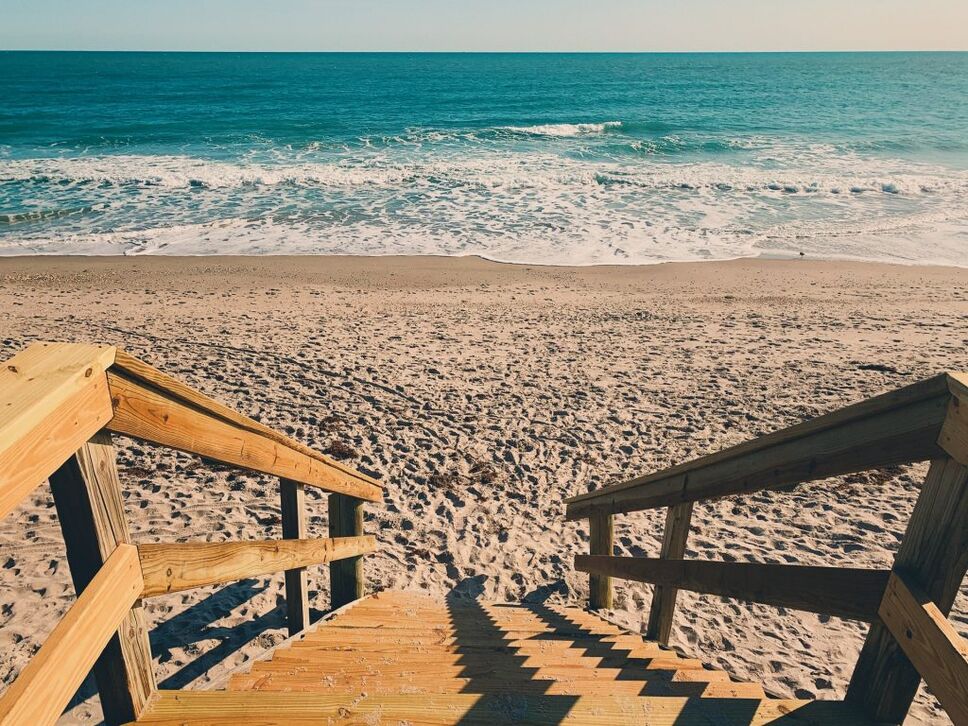 Of course, we highly recommend you make time for the couples massage at the spa. A Florida wedding is a great way to add in a honeymoon in the Caribbean given its proximity. 
Planning a destination wedding in the US?
Let us know the venues you have on your list and let us plan it for you! We're a full service agency specializing in making your destination wedding as stress-free and perfect as possible. We want your wedding to be as wonderful as you do, and we're ready to do all the work to make that happen. Get in touch with us and let's get planning!
Similar Posts: