As the crisp fall air settles, pumpkin-spice flavored everything shows up, and the pile of leaves to rake in the yard becomes overwhelming, it's a great time to head out on a honeymoon. Late summer and early fall weddings are some of the most spectacular celebrations, adding to the allure of an October honeymoon. Plus, it's the perfect time to escape with just the two of you before the chaotic holiday season starts and you can't remember the last time you two sat down for a proper dinner together.
Here are our top five picks for an October honeymoon. Our choices span the globe and include options for the ultimate romantic honeymoon to the adventure packed and something for every budget. Bon voyage!
Temecula, California
When we think of California wine, our thoughts immediately drift to Napa and Sonoma. And while both are incredible, we're loving Temecula's small-town vibes and seriously great wine. It's only an hour away from downtown San Diego, making this October honeymoon a super convenient two-in-one. You'll be flying into San Diego's airport so you might as well spend a few nights there either on arrival or before you depart. This gives your honeymoon a fun combo feel of quiet vineyard life and fun Southern California beach city. (And you must visit La Jolla in San Diego for beach heaven).
Alternatively, Temecula is about an hour and a half from Los Angeles, so if you prefer metropolis city life, or find a great flight deal to Los Angeles, this might be your best gateway to wine country.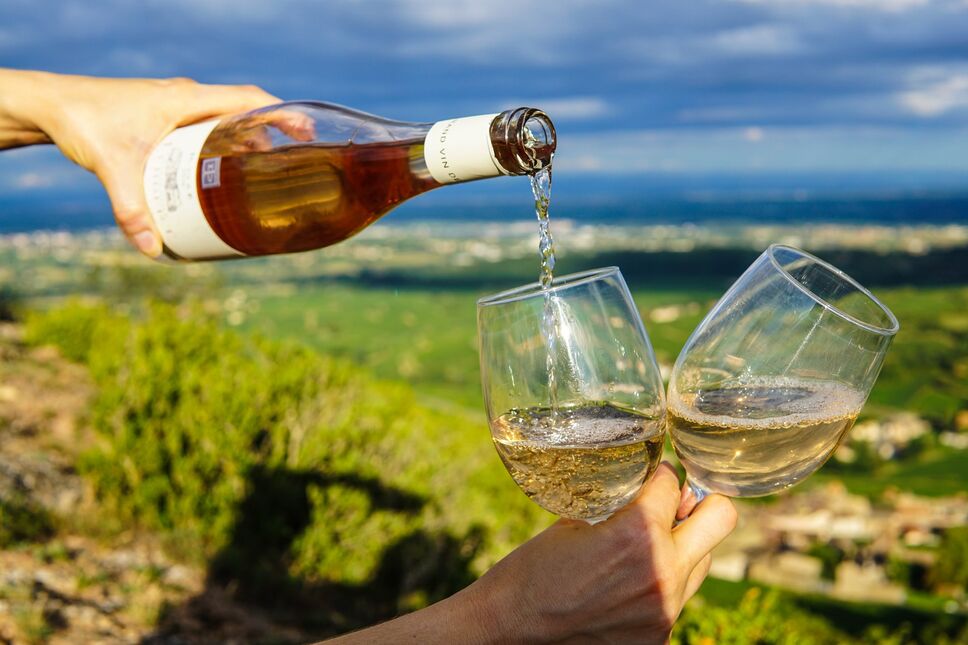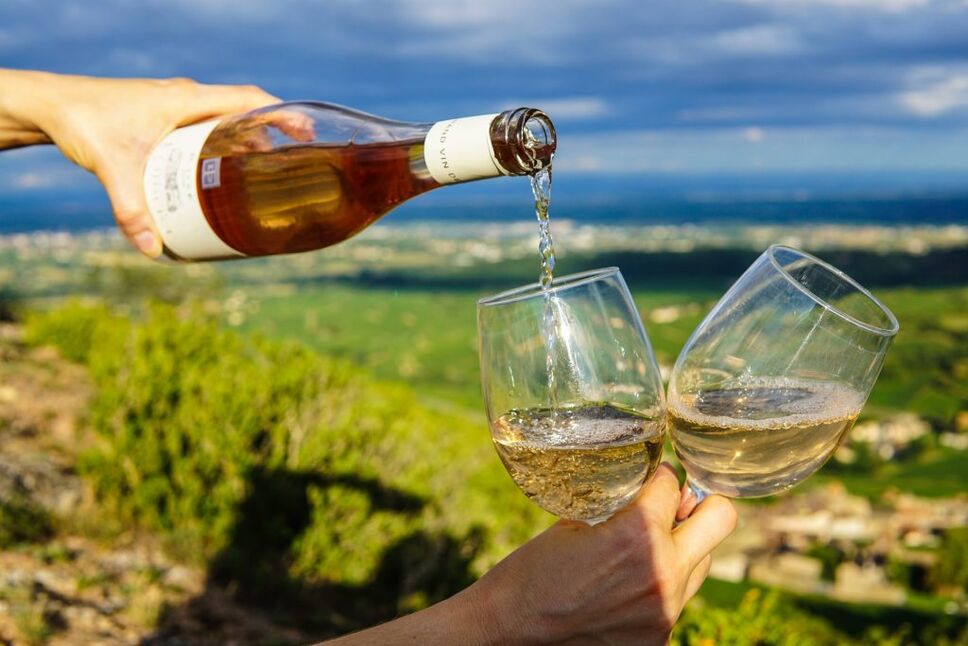 While Temecula is small, there are so many vineyards and tasting rooms that it would be nearly impossible to explore them all during your honeymoon. Here are some of our favorites.
Cougar Vineyard and Winery

for their adirondack chair patio that overlooks some of their vineyards. It doesn't get more "feel good winery" than sipping some crisp pinot grigio in a porch-worthy chair

under a shady trellis while looking out over the vines and

watching the world go by.

Briar Rose Winery

for a truly unique experience. This boutique winery was originally designed in the 1950s by Beldon Fields, a member of the team that created Disneyland. On the grounds of the Briar Rose Winery is a replica of Snow White's cottage. With an intimate and personal feel, we love this winery experience for a honeymoon. Be sure to say hello to Patches, the cat who will surely greet you as you arrive.

Robert Renzoni Vineyard

for excellent red and white wines with a fun food menu to make a full afternoon of the outdoor tasting patio. The Renzoni winemaking history dates back to 1886 on the Adriatic Sea. The dinner menu here shines, if you prefer to make an evening of your time at Robert Renzoni Vineyard.
To rest your head after a hard day of beautiful views and great wine, we love the Inn at Europa Village. A honeymoon calls for a reservation in the Cabernet Sauvignon room. This suite has a private entrance and patio,  a fireplace for crisp nights, and a heart-shaped jacuzzi tub for two.
Greece
With the summer crowds and heat dwindling, your honeymoon in Greece is sure to be one for the scrap book. The weather in October can fluctuate between a high of 77 and 55. While you may see some days fit for swimming, be sure to pack some layers for cooler nights.
Mykonos, Santorini, and Corfu are all islands worth a visit that are especially nice in October. Corfu is particularly notable for exploring as the old town is a UNESCO World Heritage Site.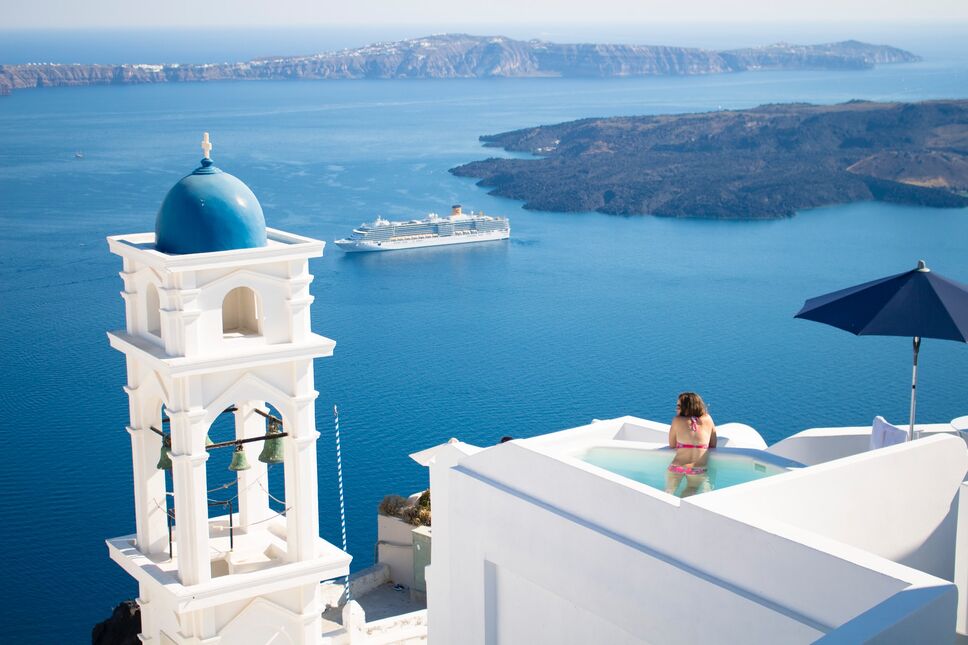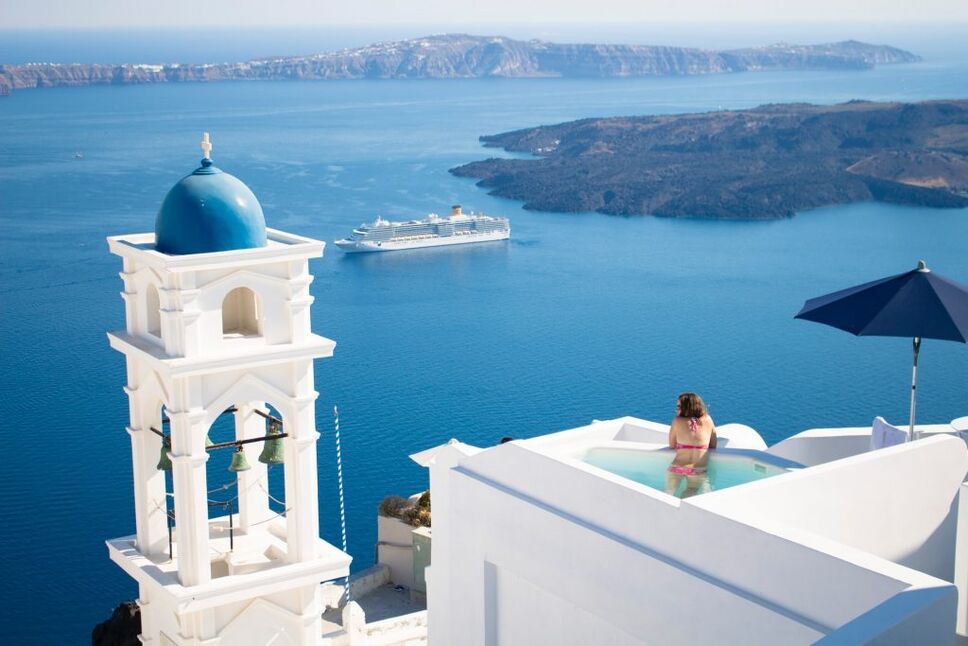 Dining options for your Greek honeymoon won't leave your thirsty or hungry. Both affordable and tasty, Greek cuisine has something even for the picky eaters. Of course thanks to the island location, the fresh and simply prepared seafood selection is absolutely amazing. Most Greek islands already have a laid-back feel which becomes even more apparent during the lower tourist season, so your honeymoon is sure to have a go-slow and keep it local feel to it. 
Iceland
When honeymooning in Iceland, you want the best of both worlds. You'd like to be there when there's some daylight (so not in January). But you should also be going during a time when the northern lights are visible. That takes the high summer months off the table. This means October is the perfect sweet spot between seasons in Iceland.
From the airport, you'll probably be heading into the capital city of Reykjavik. But if you're not in a hurry visiting the epic thermal bath at the Blue Lagoon, perfectly situated between the airport and the capital of Reykjavik is a great way to kickstart your Icelandic honeymoon. Book yourselves into the Retreat Spa for some crazy cool experiences at the popular lagoon like the private retreat lagoon and the lava cove. If you're in Iceland for the geothermal baths, staying at the Blue Lagoon might be exactly what your honeymoon needs. The Retreat Hotel is classic refined but with a cozy touch and the highlight, of course, is the lagoon out your back door.
The best way to see the Northern Lights is with a guide who can take you to the right spot for that night, (there is a science to it apparently) and even provide you with all the warm gear you'll need so you don't need to pack an extra suitcase full of winter clothes.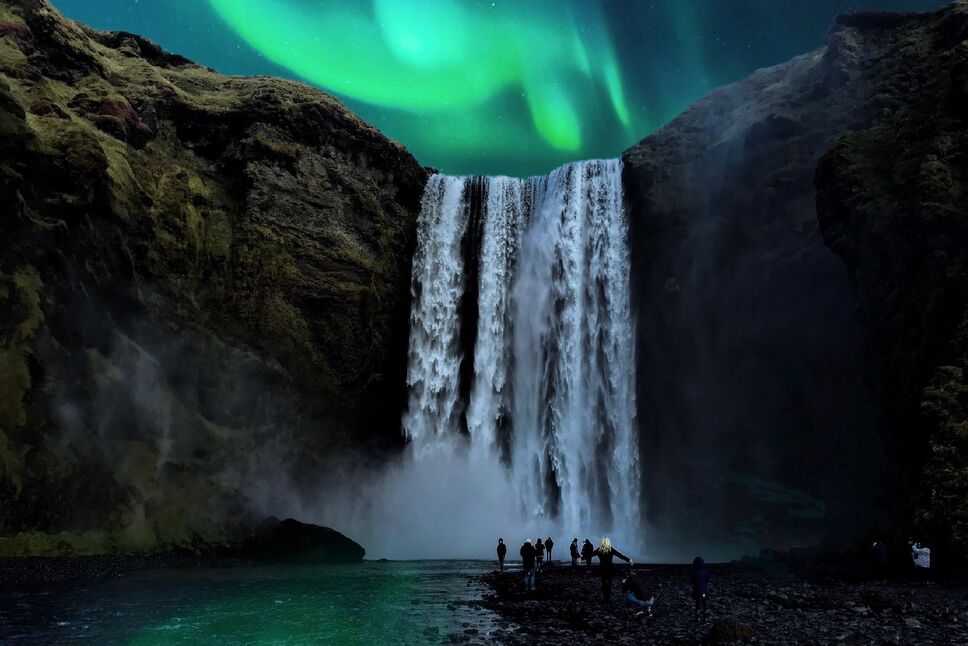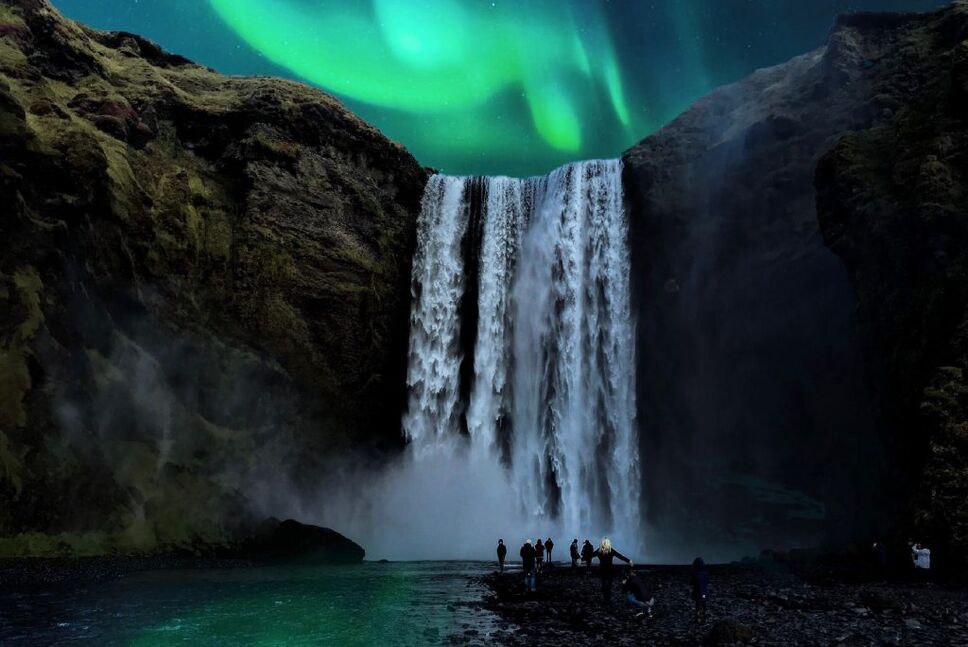 In Reykjavik there is a little secret on Saturdays that you simply cannot miss. All the candy shops, with their strange and amazing local candies, are half price. Or twice the candy for the same price as we like to think of it. Your honeymoon should also include dining at Sæmundur í Sparifötunum gastropub (we won't make you pronounce that). The pub is located in Kex Hostel which is housed in an old cracker warehouse. While this isn't fancy fare, it's upscale pub dining with incredibly eclectic decor.
Our hotel of choice for an Icelandic honeymoon is Hotel Borg, in downtown Reykjavik. With an art decor flare, this hotel is perfect for a romantic stay in the city center. Be sure to check the schedule at Harpa, the award-winning home of the opera and symphony orchestra.
Andaman Islands, Thailand
For the tropical paradise lovers, your October honeymoon should land you on the western side of Thailand – the Andaman Sea. Choose one island for your whole honeymoon or make it an island hopping adventure. Koh Phi Phi, Koh Lipe, Koh Yao Yai, and Koh Lanta are some of our favorites. ("Koh" translates to "island" btw). Thailand is sure to please your honeymoon desires to lounge on the beach and sip tropical drinks that don't break the budget. You can also stay in a luxury hotel for a fraction of the price of many other countries and eat incredibly delicious Thai food.
Secluded beaches and stunning sunsets sound right for your honeymoon? You'll enjoy Koh Lanta, a sleepier island that lacks nothing in service and amenities. Koh Phi Phi is the king of scenery. The downtown area is a bit more happening, but some smaller resorts sit in less populated areas. Most of these resorts offer free shuttle service from the ferry dock to the resort.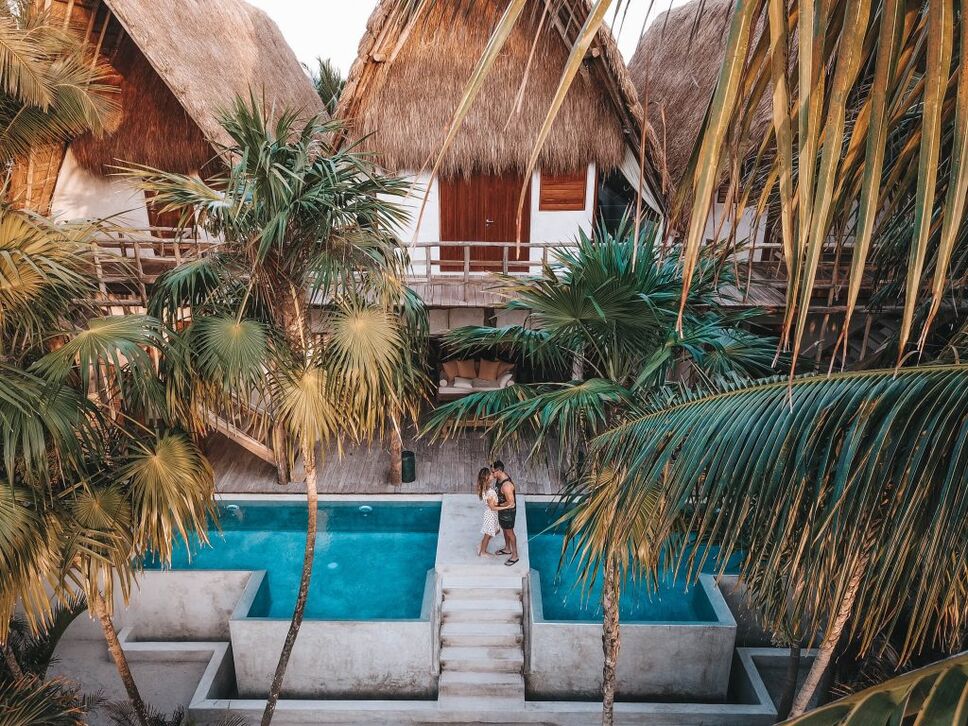 If you're beginning or ending your Thailand honeymoon in Bangkok, book a few days there to explore Chinatown, visit the incredible temple of Wat Saket, and rent a bicycle to explore Bangkok's Green Lung. Not to mention Bangkok's massive and ever-expanding selection of swanky rooftop bars, which are pretty fitting for a romantic honeymoon. 
Planning your honeymoon for October?
We'd love to help you find the best destination. No matter what your budget, time frame, or desired type of trip. Send us a message and we'll happily start planning every detail for you!
Similar Posts: