Family travel is equal parts building memories that will last a lifetime and making sure those memories are positive. You want your children to have new experiences and learn about the world around them. However, in order to do that in today's world it needs to be exciting enough to pry their eyes from their phone/gaming console. It also can't be entirely about enriching the kids because us adults need to have a great time, too!
Why Tenerife?
Tenerife in the Canary Islands is your answer to the family vacation. Known as "the island of eternal spring," the temperature sits comfortably in the 70s and 80s year-round. This means: beaches. No shortage of beaches and turquoise water of all varieties in Tenerife. These are the beaches you take vacations for. You could easily spend your entire trip on the sand, if that's your thing. Take, for example, Playa de las Teresitas. This gorgeous white sand beach is unlike any other on the island, and with good reason. In 1973 the sand was brought here from the Western Sahara. In the 90's a breakwater was also added which makes for constant calm waters, the perfect beach for everyone in the family.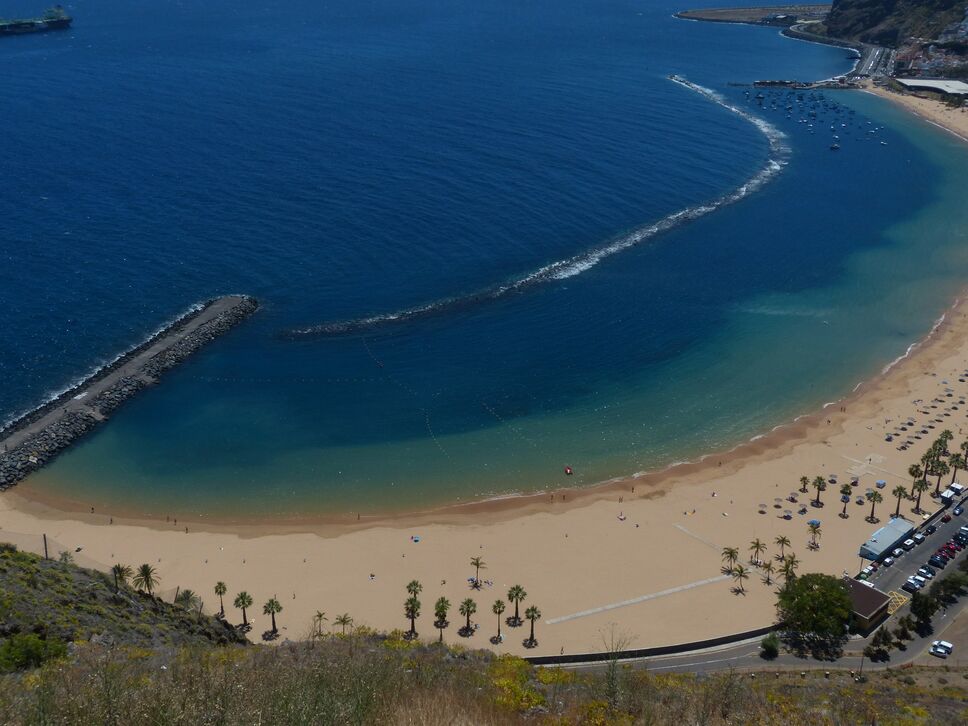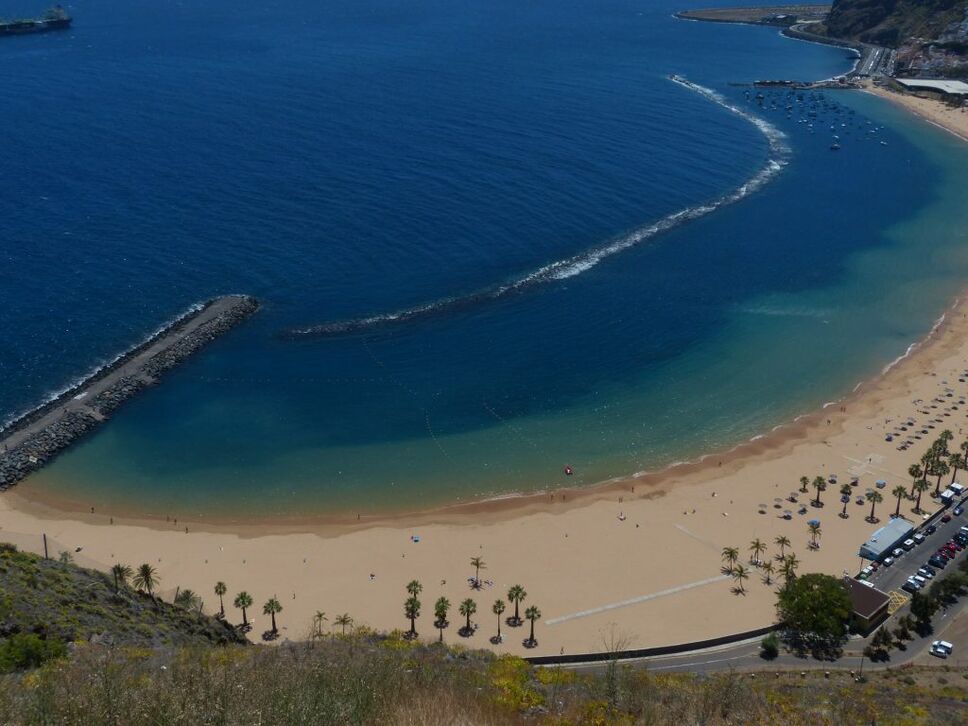 But since this is a family vacation, we'll throw in a wide variety of options to entertain. Tenerife has no problem accommodating. 
Splash around in Thailand…in Tenerife
Start off at Siam Park, the massive Thai-themed waterpark. Siam Park happens to have been the number one waterpark in the world according to Tripadvisor for the last six years in a row. We're pretty sure even the grumpiest teenager will crack a smile for this one. The parks feel like you've jumped straight to Thailand and has everything you want in a waterpark. A vacation within your vacation. Visit the replica Floating Market to grab some snacks, then stop by sea lion island to watch the sea lions at play. Get a cabana or perhaps a VIP Villa as a homebase for the family to meet and relax. Head out to the Mai Thai river to float around the park and pick out what slides you want to try. For the older and more capable swimmer, don't miss the Wave Palace with its 9-foot high wave pool, apparently the highest in the world.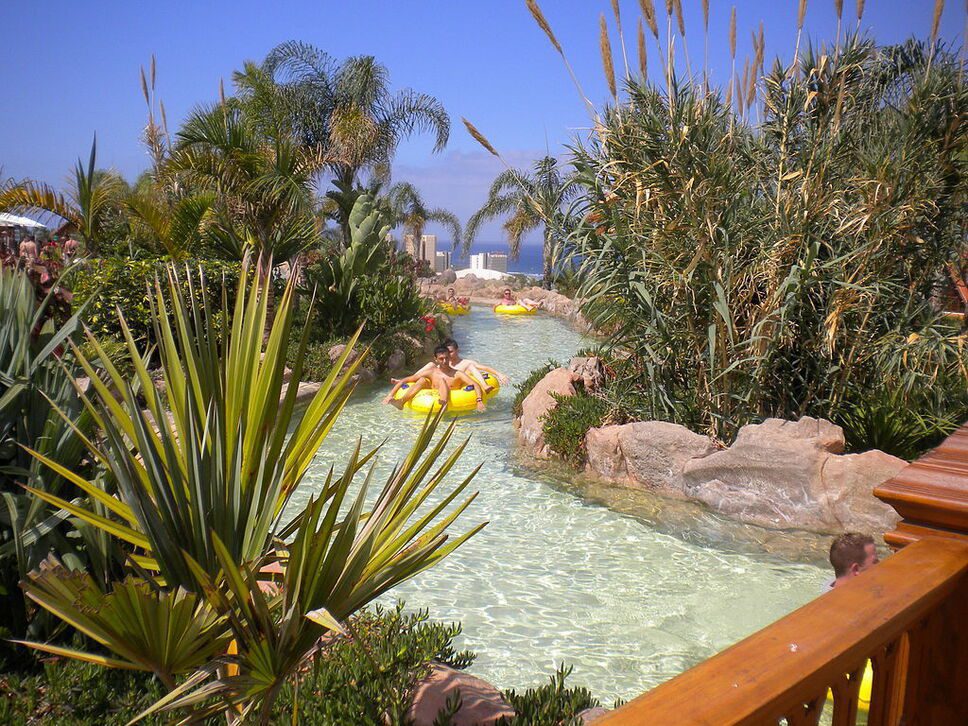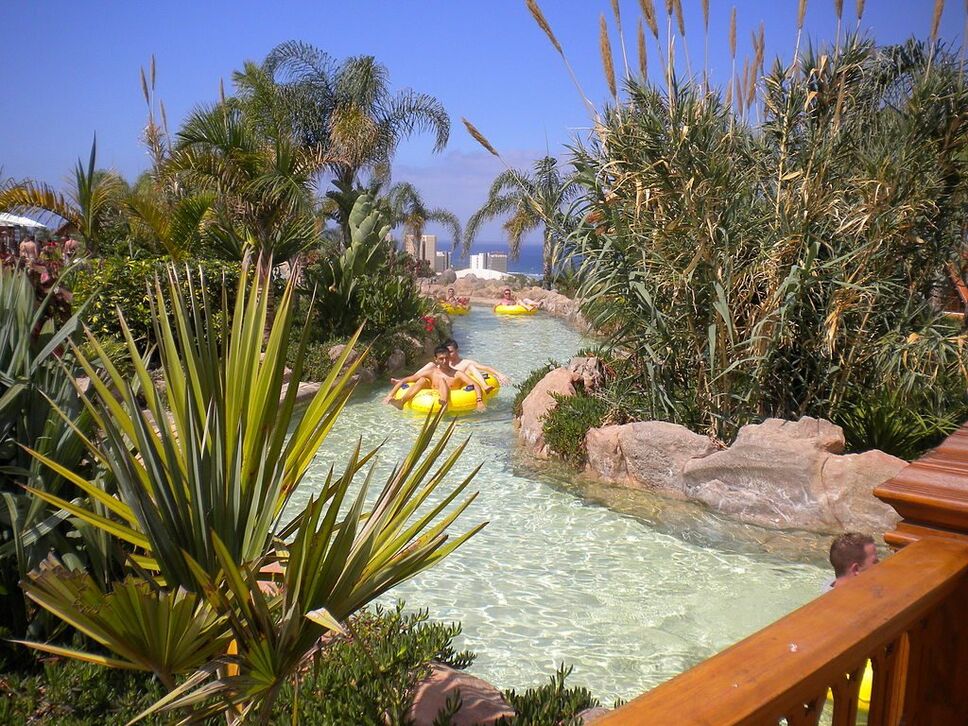 A History Lesson that is Anything but Dull
Now that everyone has loosened up a bit, time for some hands-on learning. Head to the Piramides de Guimar. This is a complex of step-pyramids, a beautiful botanical garden, and an ethnographic museum founded by none other than Thor Heyerdahl, known for his voyage on the Kon Tiki. This is a world-class destination to get your children excited about the world around them. Your family can view the step pyramids found here and decide for yourself when these mysterious stones were placed here and by who. Little is known about their origin and there are a few theories, but no decided answer as to their origin. It's a beautiful thing to show your kids there are still many things in this world we simply do not understand or know. You never know where inspiration will come from. 
The botanical garden is actually a complex of separate gardens, one being the poison garden. Seventy species of the world's most poisonous plants grow here on display to see and learn about. Another interesting area is the tropicarium which contains orchids, but also a collection of carnivorous plants which no child can find boring.
A Refined Waterpark Experience
What if a waterpark grew up and wanted to be more like a whole tourist village? There is no better way to describe Costa Martiánez. There are no big waterslides here, but there are seven artificial seawater pools and a giant lake with an island. Restaurants are all over, and you can hang out and relax virtually anywhere. Take the kids to the San Telmo Buffet and fill up on all you can eat paella and grilled seafood and meats. Once thoroughly stuffed, grab a cocktail or two from El Barco and wander around until you find just the right spot to lounge for the afternoon.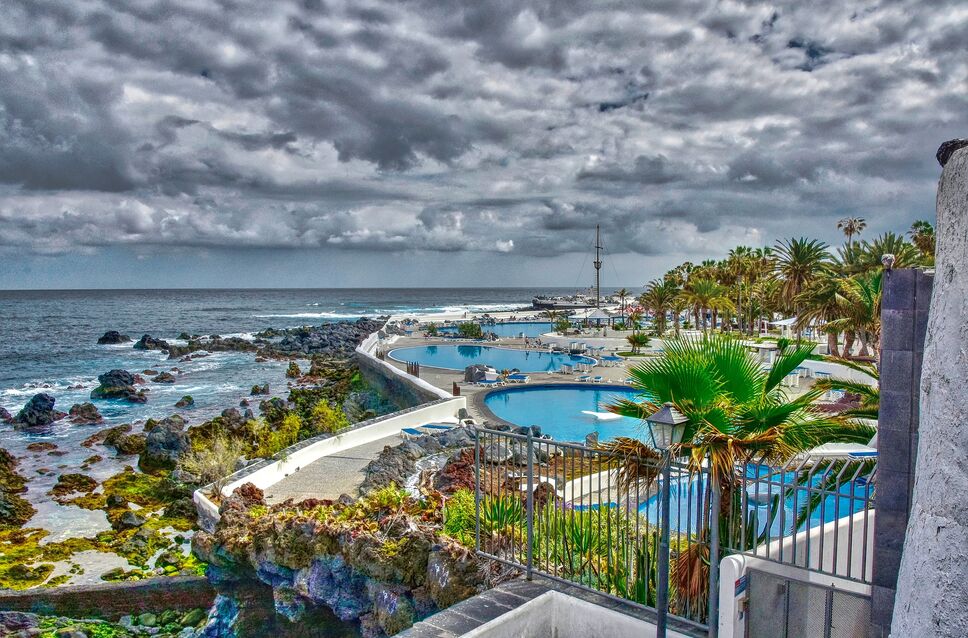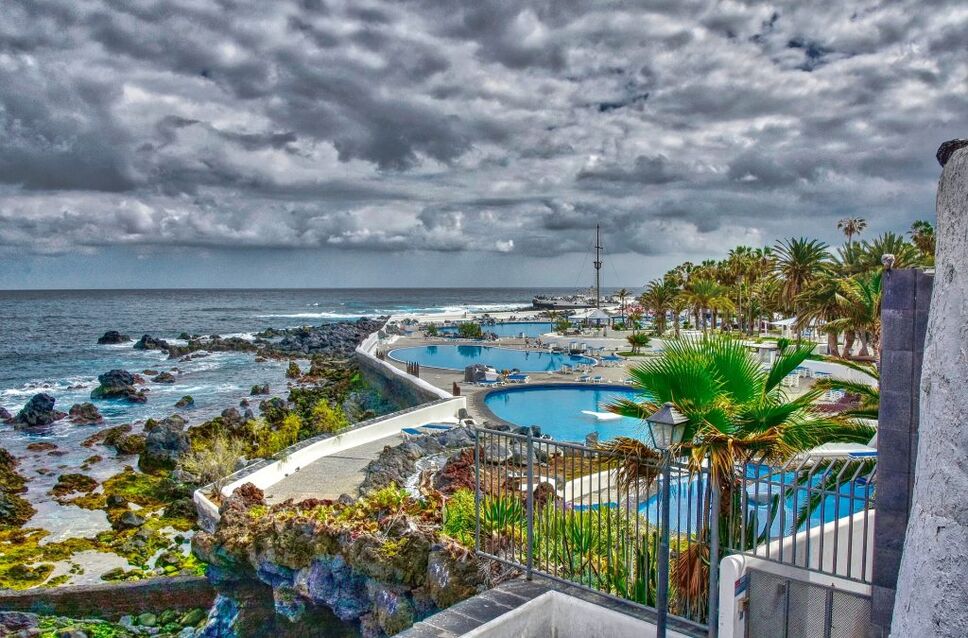 Spend the Evening on a Volcano
While on the island it's difficult to not notice the giant active volcano. This volcano is Mt. Teide in Teide National Park, a UNESCO heritage site. Take a cablecar up the mountain to the observation area at 3,555 meters (11,663ft) for spectacular views. For the more adventurous members of your family, countless hikes exist in the area. There's even a guided hike to the peak with views into the crater and former lava field. If your children are fascinated by the night sky, there is an amazing sunset and stargazing package that includes a sunset cablecar ride up to telescopes at the top, and a cocktail dinner by a two Michelin star chef. All in all, an unforgettable way to spend an evening in Tenerife for the whole family. Just remember to bring a warm coat since it can get cold at altitude, and no one is going home early because they're cold!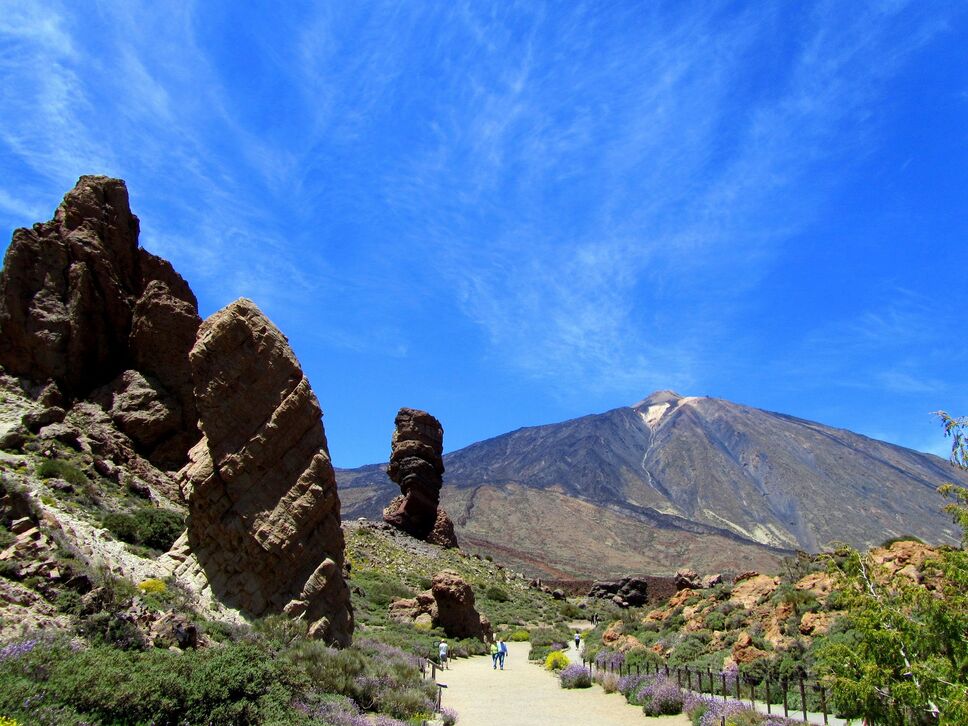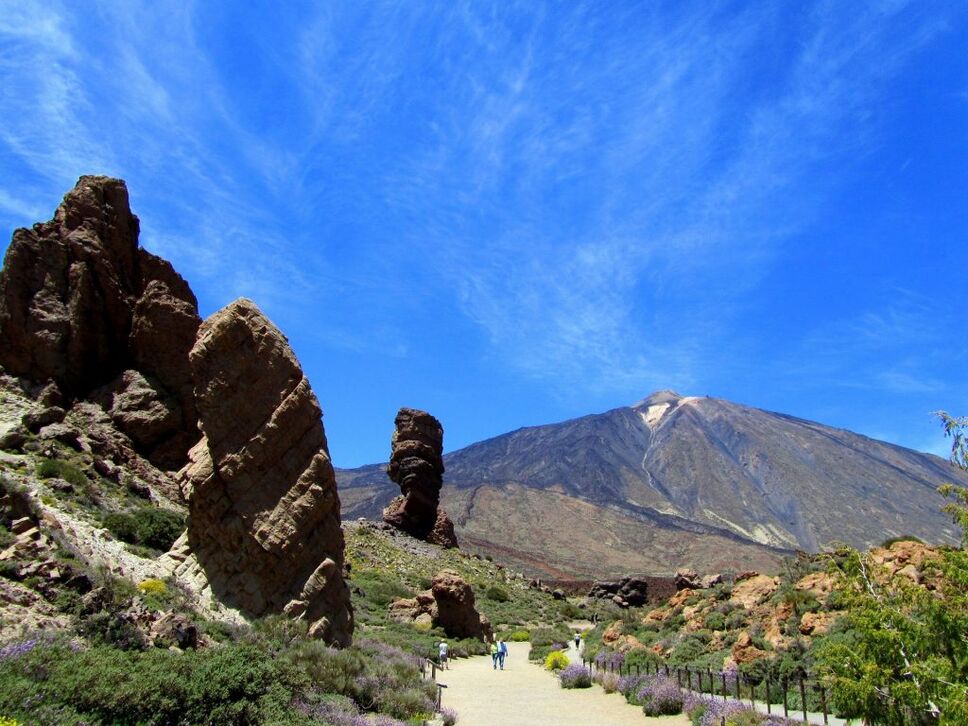 Going in February? 
If you happen to be lucky or planning ahead, February offers a special treat. In the capital, Santa Cruz de Tenerife, a massive Carnival is held every year, second only to Rio de Janeiro. This brilliant festival, party, and parade all rolled into one, is at least a week long event which will be certain to offer excitement for everyone if you happen to be in town at the time. Alternatively, if you would like to avoid the crowds, this would be a good time to skip. It certainly draws in people from all over the world and is by far the largest event to happen on the island all year.
Planning a family trip to Europe?
Of course we recommend Tenerife, but we have a huge collection of other great ideas too! Need some help with planning? We would love to share our recommendations and arrange the best vacation possible for you and your family! Leave the heavy lifting to us so you can enjoy your fully planned and stress-free vacation. Let's get planning!
Similar Posts: