Have I packed everything we'll need for this family vacation? Is there anything I forgot that will cause a midnight Target run six hours before departure? We all ask ourselves these questions before any big vacation and especially on family vacation when others could be relying on our packing prowess. These thoughts often intrude with a bit of panic as we are attempting to drift off to sleep for the night.
In an attempt to help alleviate these feelings of dread, we compiled a list of a few of the best products to fill the gaps that we hear clients always either forget or realize they need once they're already on their family vacation. That can be an expensive hassle to source forgotten items. Instead, check out our recommendations of what to pack on a family vacation. Then make a quick stop to Amazon from your comfy couch and grab these extras that will make any family vacation smoother and less stressful.
Save the day with a basic first aid kit
Nobody ever wants to need a first aid kit, but having a decent little kit of the basics in your bag can save the day on a family vacation. You never know when someone will walk through some poison ivy or take a tumble on the pool deck. It can also pay for itself with the peace of mind it provides alone. A quick application of a dab of antibiotic ointment and a band-aid can really save the day for dozens of cuts and scrapes while off on a family vacation. Nobody wants to pause the trip and hunt for a drug store.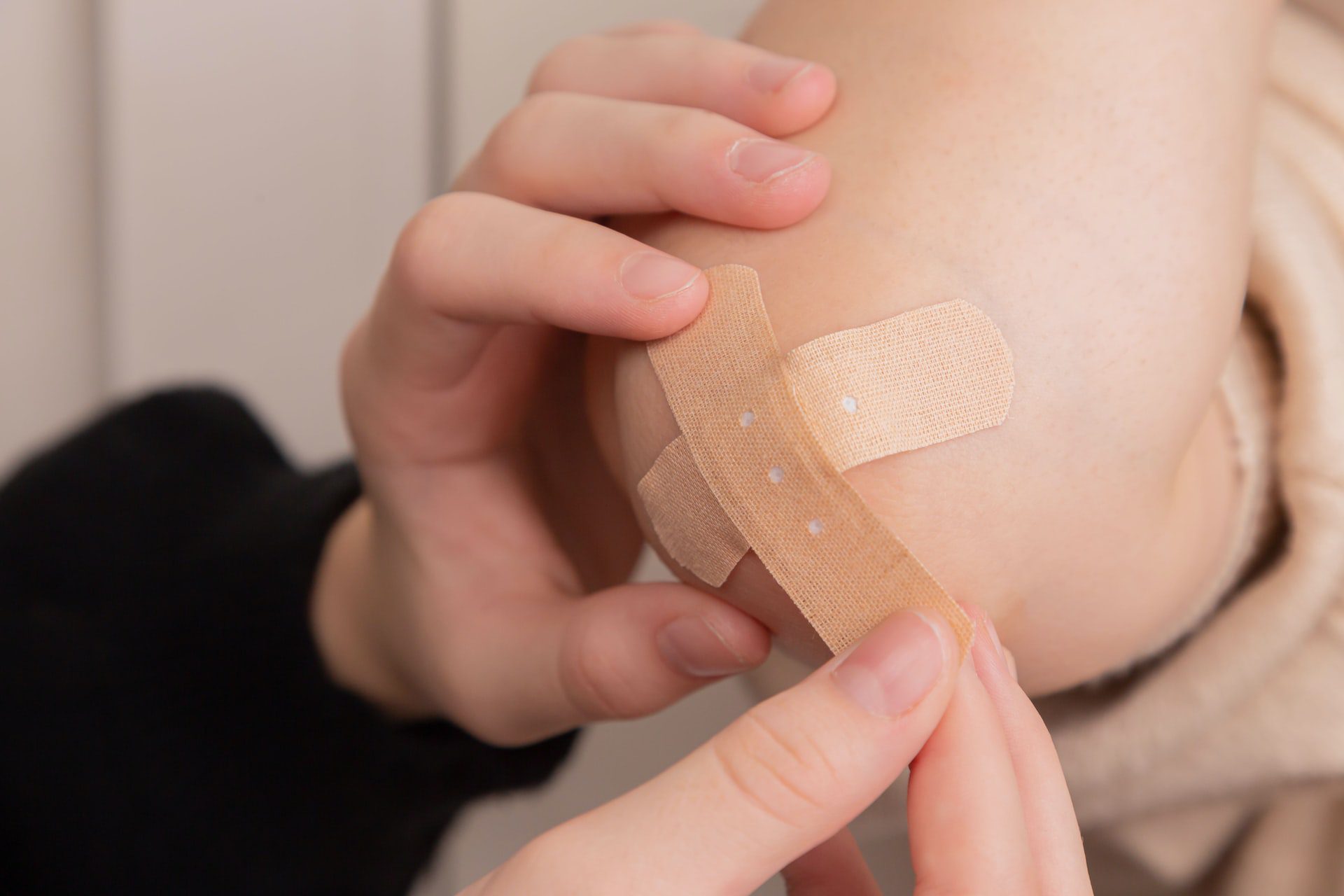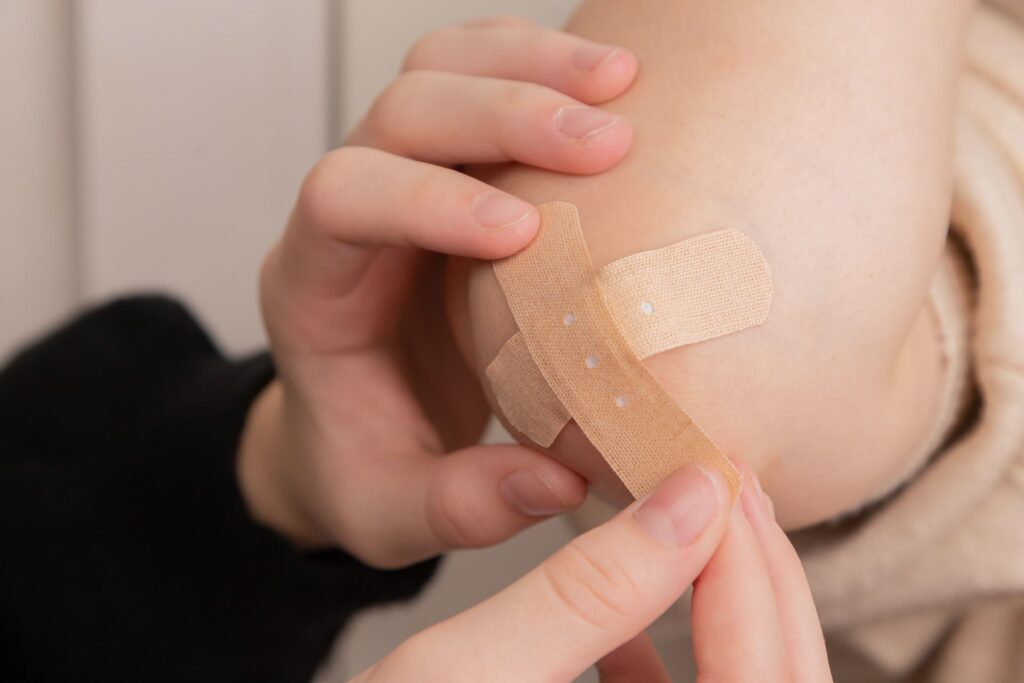 Our pick weighs less than four ounces, has all the basics for your travels, and is brightly colored and double layer waterproofed. Toss it in your daypack and forget it is even there until you need it. What more could you ask for?
Never forget the sunblock
Have you ever walked around with sunburned achilles tendons? Sunburns, regardless of the location, can be a huge vacation downer. Family vacations when everyone gets sunburned are even worse. And to pile on the misery, resorts/hotels/cruise ships tend to overprice sunscreen like it's the last bottle left on earth. To avoid this mess, we recommend packing your own sunscreen for a family vacation.
TSA will likely be taking any sunblock that is in your carry-on that is over 3 oz. or 100ml, so we picked one of our favorites with this in mind. The Thinksport SPF 50+ mineral sunscreen is a favorite for a few reasons. First, it comes in that all important 3 oz size so you know even if you only travel with a carry-on or your luggage happens to get lost, you have a good sunscreen.
Also, it is reef friendly and vegan so it will cause no harm to the sealife in case your vacation happens to involve snorkeling, surfing, or even just a bit of a dip in the ocean to cool off. It is also made from a simple mineral and plant-based blend instead of the chemicals that many other brands use. We like that. If there are several of you taking a vacation, we recommend each person add a tube to their list of what to pack on a family vacation.
Dry off with a compact towel
Nobody wants to bring a full size towel on a family vacation. If you have ever lugged one around for an entire trip, you know the pains they bring. They never dry fully, and they barely fit in your backpack. So what do you do? Hope the hotel has good ones for the beach? 
We swear by the Packtowl. They come in like a dozen styles, tons of sizes, and are tiny, super absorbent and easy to dry. They have a little snap on the corner to clip to the outside of your bag to dry off or a tree branch to keep it out of the sand while you swim. We have even used it to create a shelter from the sun and impromptu changing area, but your mileage may vary.
Stay entertained in the off-times
There are always lulls in travel. Whether it is travel time, evenings after dark but before meals, or that time after waking up but before everyone is ready to get going that some members of your vacation party just find unbearable. That is the perfect time to pull out a secret bag of tricks from your bag with a little help from us.
The perfect game for one
Rush Hour is a timeless classic game that is fun for all ages. Truly nearly all ages. It says ages eight and up, but even younger children can just play with the brightly colored cars that act as the game pieces in a pinch. If you remember those sliding tile puzzles where you attempt to make a picture from the tiles by moving one piece at a time, then you'll understand the concept of this game. Your goal is to get your car out of the traffic jam by moving the various other cars and trucks out of the way.
A deck of forty cards contain the challenges from beginner to expert for you to attempt to solve and get your car free. Try it by yourself or team up to try and solve a harder puzzle with two brains. At a compact size, this game is a great entertainment item to pack on a family vacation.
Entertainment for two to four
If your family is at any level of a board game geek, you guys have played a few rounds of Settlers of Catan. But if you haven't, this is the perfect time to start. Super easy to learn but difficult to master, Catan is a perfect more modern board game to keep the whole family entertained and spending quality time together.
The infinitely rearrangeable hex based strategy game averages about an hour to play a game, and is the perfect way to have a great time in between the big adventures of your vacation.
The problem is usually it is quite a large brick of a box to be carried around for any type of travel unless you are bringing your whole car. Luckily there is now a travel-size Catan with all the fun of the full size, just far more portable.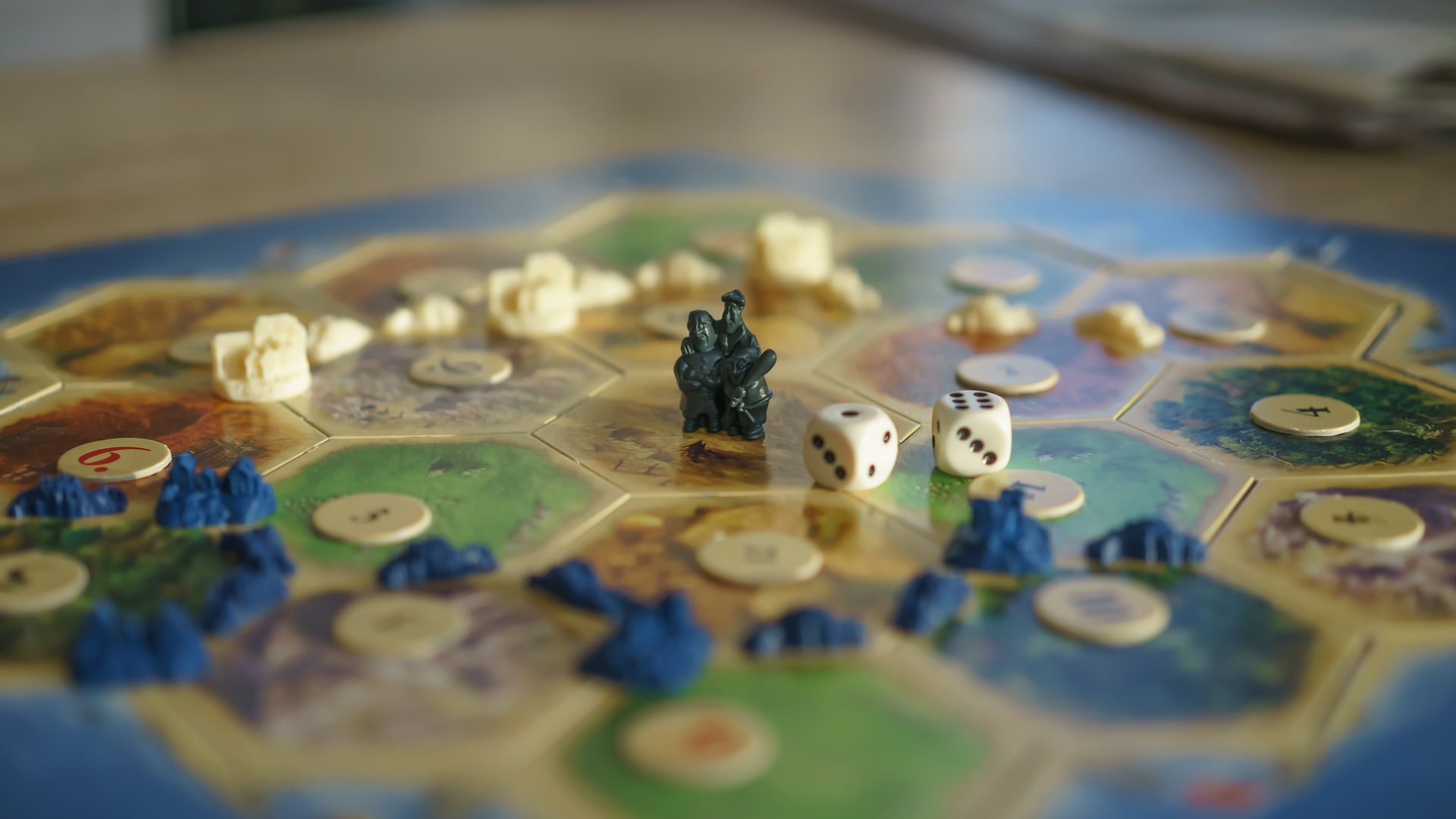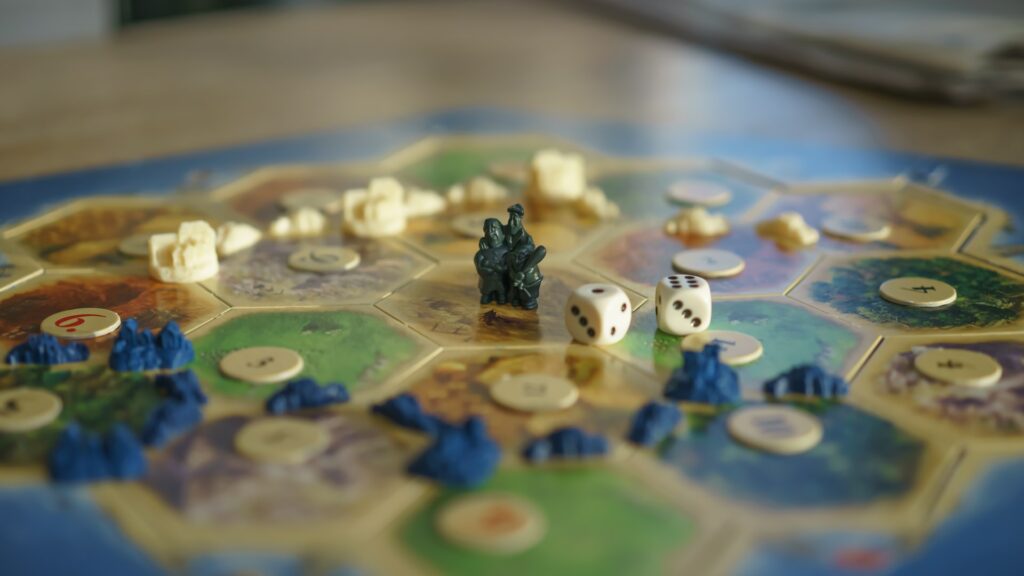 Bring it all home
We love souvenirs. Who doesn't? But after seeing a few too many blown out zippers from attempting to jam bags entirely too full, we started carrying a perfect solution.
The tiny but mighty Osprey Ultralight Stuff Duffel comes in at 6.2 oz in weight, packs into its own tiny pocket and just sits in your luggage until it is time to come home. That's it's time to shine. Suddenly you have an extra 30 liters of space to pack all your new treasures and gifts home. It is just like bringing a whole extra carry-on. On a family vacation, it might be worth it to pack two, depending on how many family members are coming and how much they typically buy.
Dread airport travel on a family vacation?
Sometimes air travel can be far too stressful. Add in a long layover and it's even less appealing. Everyone's goal on a family vacation, aside from having a great time, is for it to be stress free and rejuvenating instead of needing a vacation from the vacation. We have a solution that makes air travel so much more enjoyable and best of all, you don't have to physically pack anything.
Priority Pass allows you access over 1300 airport lounges around the globe. There you can shower, dine, relax, connect to wifi, and chill out before your flight or on a layover without the chaos that comes from some airports. If one family member holds a Priority Pass, additional members can purchase a Partner Standard membership at half price.
Planning a family vacation soon?
We understand that family trips mean the world. Whether it's a small family adventure or a huge family reunion, we live for quality together time. The above should help you figure out what to pack for a family vacation, but do you have all the details ironed out? If not, we're here to help! The Awaken Travels team are experts at planning unforgettable family vacations and we'd love to help you plan yours! Whether it's a trip to Disney World, Hawaii, or a European hiking trip, get in touch with us and let's get planning!
Similar Posts: