A honeymoon is an amazing way to start off your marriage. The chance to spend some much needed quality time together as a newly married couple in a romantic and relaxing setting can be some of the best days of your whole relationship, especially after the hassles of wedding planning and the nerves on the big day.
Unfortunately, planning and going on a honeymoon can also be stressful though. Afterall, there's the budget to consider, getting time off from work, and finding the perfect location when you have the entire globe to choose from. Once you're there the daily activities, weather, and accommodations can occasionally cause some stressful situations. 
If you're feeling stressed or overwhelmed at the thought of planning a honeymoon, we're here to help. Follow along with  these simple tips and you're sure to have a honeymoon that is restful, romantic, and completely low-stress. Here are our top 5 travel tips for a stress-free honeymoon.
Start by working with the pros
One of the best things you can do for yourself and your soon-to-be spouse is to hire a travel agent to plan and book your honeymoon for you. An experienced travel agent will be able to take all of your interests, hobbies, and passions, bundle them up into one epic trip and send you on your way.
The pros can take your every desire into consideration, search for deals they have unique access to, and plan it all for you. After all, you have enough on your plate with planning a wedding and the gazillion decisions that come along with it.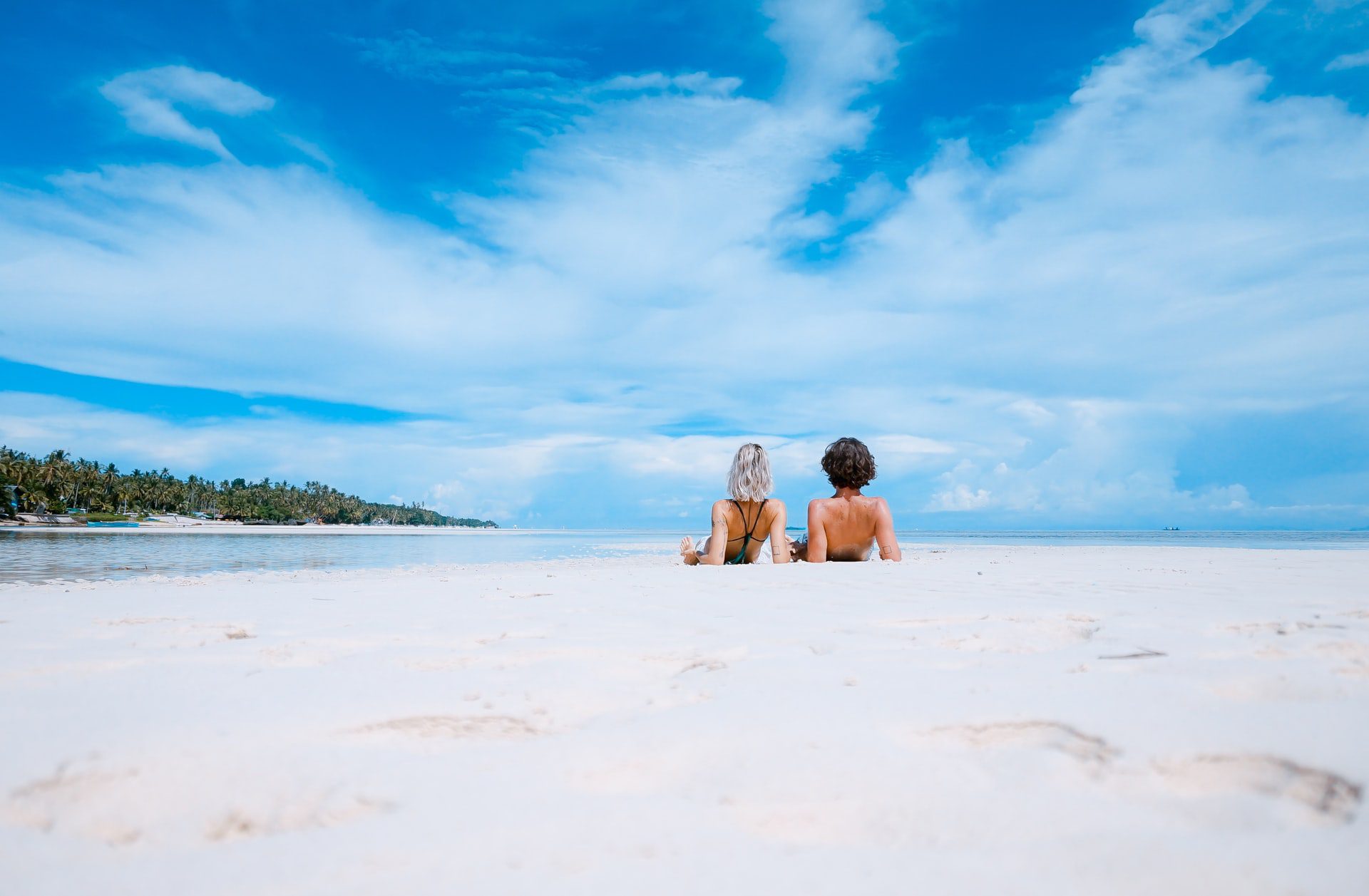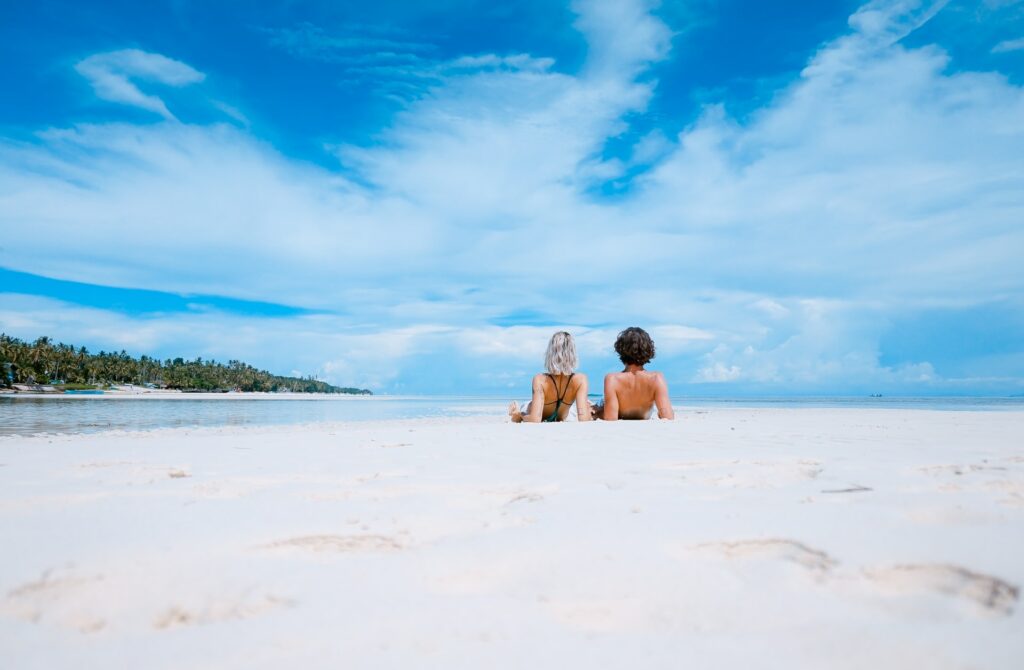 Letting a travel agent deal with the logistics and finite details of planning your honeymoon will truly feel like a lifesaver and set you off on the right foot for relaxation from moment one.
Even if you love planning vacations, a honeymoon planned by a professional can make it that much more special and extravagant. Because your honeymoon should be enjoyable and memorable for only the right reasons, our number one tip for a stress-free honeymoon is to work with a travel agent. Leave the planning and details in trusted hands.
Don't leave immediately after the wedding
One serious way to make things less stressful is to pad your schedule with a bit of decompression time. Once you have had the wedding of your dreams, and before departing for your honeymoon, couples often benefit massively from a bit of down time. They can dedicate plenty of time and energy to all the friends and family who have traveled so far to celebrate with them.
They are able to put away all their new wedding presents and get the house cleaned up so it will be all nice and cozy when they come home from their big honeymoon. 
And most importantly they can mentally decompress from the whirlwind that inevitably leads up to pulling off the wedding of their dreams, no matter how much help they had!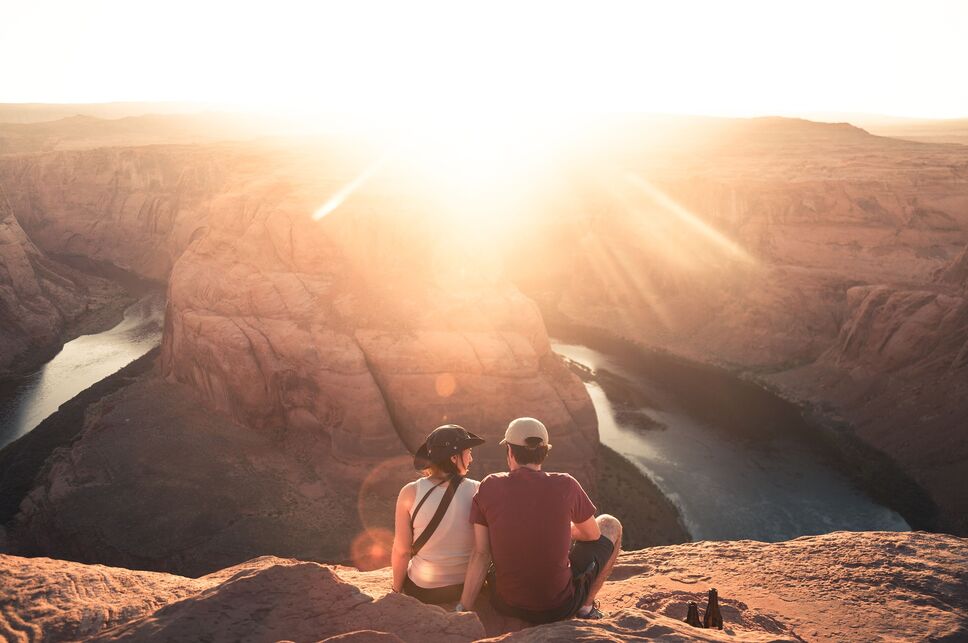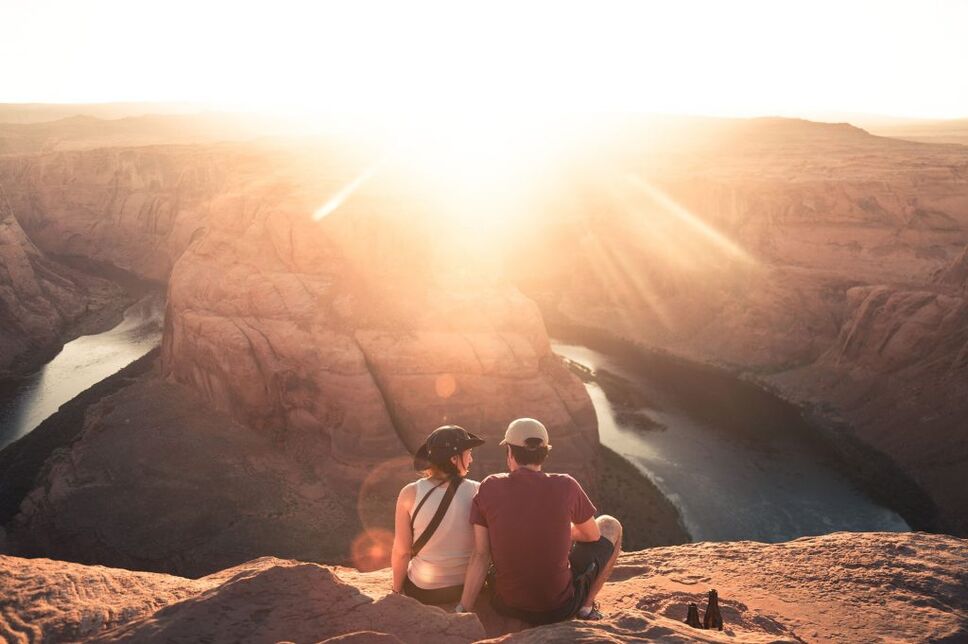 Weddings are beautiful and exciting, but they can also leave you feeling completely wiped out and drained. Give yourselves at least a day or two to relax, catch up on sleep, and talk about the wedding before you head to the airport. 
You'll more easily switch from wedding mode to honeymoon mode and arrive at your honeymoon destination ready to unplug, rest, and enjoy some romance and quality time.
If nothing else, giving yourself a few days between wedding and a honeymoon means you won't have to frantically pack for a vacation on the night before your wedding. To ensure a stress-free transition between your wedding and a honeymoon, allow a bit of buffer time to savor the big day's memories before setting off on the honeymoon.
Include relaxation in your honeymoon itinerary
Excursions, tours, and activities are exciting and will leave you with great memories and photos, but don't overlook the importance of simply relaxing on your honeymoon. 
Building time to just chill out together by the pool, at the beach, or in your honeymoon suite will help you to unwind and really enjoy your new life together as a married couple. What better way to have a stress-free honeymoon than to make it relaxing?
After the whirlwind of wedding planning, you may find that sleeping in, getting a couple's massage, and reading a book in a hammock end up being some of your favorite moments during your honeymoon.
Pepper in some relaxing activities with the more busy ones to ensure the perfect stress-free honeymoon.
Consider a honeymoon fund
One stressful aspect of honeymoon travel is that planning an elaborate vacation can be expensive. Especially while done at the same time as paying for a wedding. 
If you already live together, odds are you already have all the dishes and bed linens you need.
Instead of a traditional wedding registry, consider setting up a honeymoon fund. These are becoming more common and serve as alternative gift registry instead of asking for household goods. 
A honeymoon fund allows your friends and family to pay for excursions, meals, spa treatments, and even contribute toward your honeymoon airfare as their wedding gifts. Of course budget is a consideration when planning a honeymoon and to help make it as stress-free as possible, opt for setting up a honeymoon fund.
Practice compromising and communicating
Marriage is all about compromise and your honeymoon is the perfect opportunity to practice this skill. If you'd prefer to lie on the beach with a book and an umbrella drink, while your partner wants to take surfing lessons and hike volcanoes, a compromise is called for. 
This is the perfect opportunity to practice one of the most magical of relationship skills heading forward.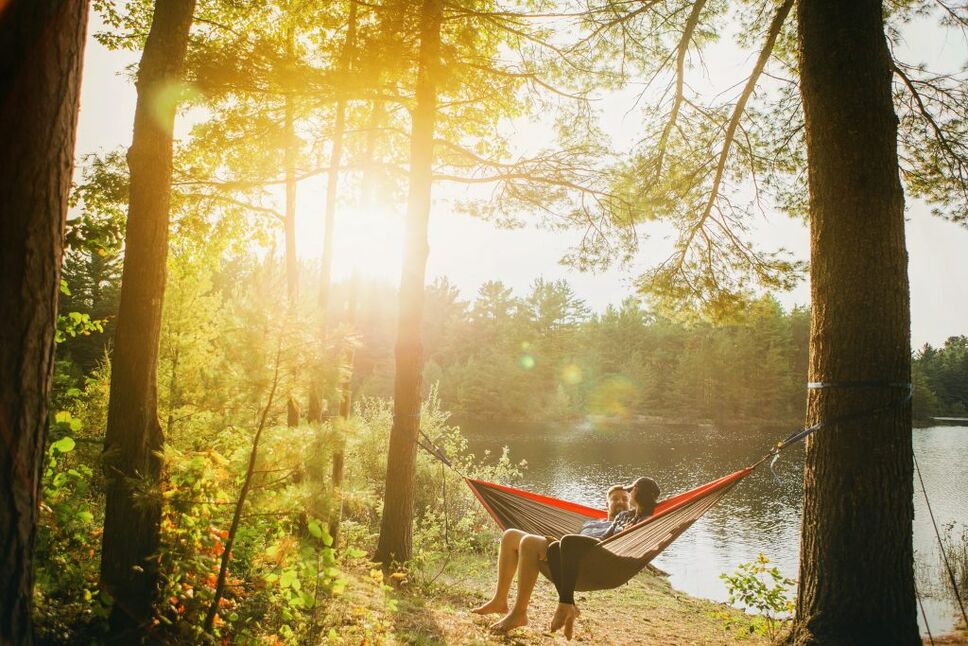 It can be so simple as long as both partners know what they are looking for out of the honeymoon of their dreams. Aim to plan for a balance of activities and meals that will appeal to both of you, and be sure to take turns making plans.
Add a bit of extra time back home
If at all possible, arrange things so that you have a day or so at home after your honeymoon before returning to work. 
This will leave you with less dread near the end of the honeymoon because you know there will be plenty of time to relax and arrange anything that needs to be done after you get home. So there is no need to worry about it while you are out having fun together!
You may even want to fly back on a Friday so you have the weekend to settle in at home. This gives you time to unpack, open wedding gifts, upload photos, and recover from the time difference so that you can return to work feeling focused and rested.
Ready to plan a stress-free honeymoon?
Couples in the process of planning a wedding have enough decisions to worry about. Leave the decision making and planning of your honeymoon to the experts at Awaken Travels. We'll send you off the perfect honeymoon to your ideal destination while working within your budget and desires. Get in touch with us today and rest assured that you'll be taking off on a stress-free honeymoon after your special day.
Similar Posts: