April is a month of transition. While half of the world is diving into the core of spring, the other half is in autumn. This also means the temperatures in most regions are moderate – not wintery cold and not yet summer sweaty. The Goldilocks of months to honeymoon!
Aside from two things to look out for (we'll get to those in a second) April isn't the peak travel season in many locations which means cheaper prices and a larger selection of booking space. So here we go with our five favorite spots to honeymoon in April.
A few events to keep an eye on during April:
Easter:

This global holiday often falls in April. Of course, if your honeymoon falls during Easter, it will still be incredible, but it's a good idea to plan in advance if this is the case as accommodations and reservations for activities tend to book up early. But this also means you could be in for a fantastic celebration with special ornate treats or giant feasts. 

Spring Break:

Elementary, primary school, and college can all have spring breaks in April. Again, this certainly isn't a reason to postpone a honeymoon, but it's good to be aware of what to expect with crowds and book in advance, if possible.
Japan
We're smitten by Japan in any season, but something special occurs in April. Millions upon millions of cherry blossoms emerge and the entire country takes its turn becoming pink. Once the petals begin to fall, it snows pink cherry blossom petals.
While many of our perceptions of Japan involve busy crosswalks and neon lights, Japan has incredible and romantic serenity. Temples are a great place to experience both the cherry blossoms and Japan's calm and beautiful side. So are crisp jetlagged 5 a.m. walks while most of Japan is still sound asleep.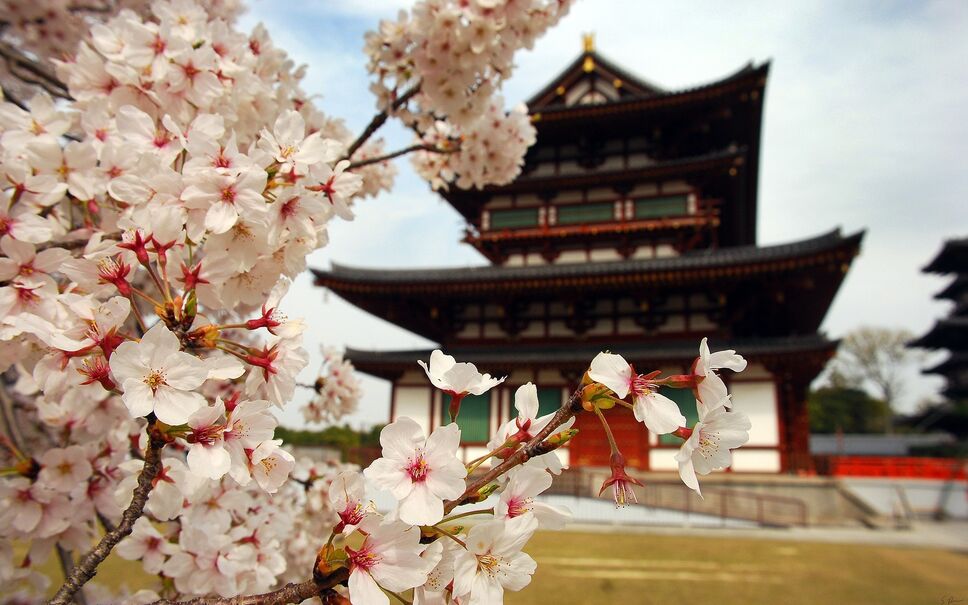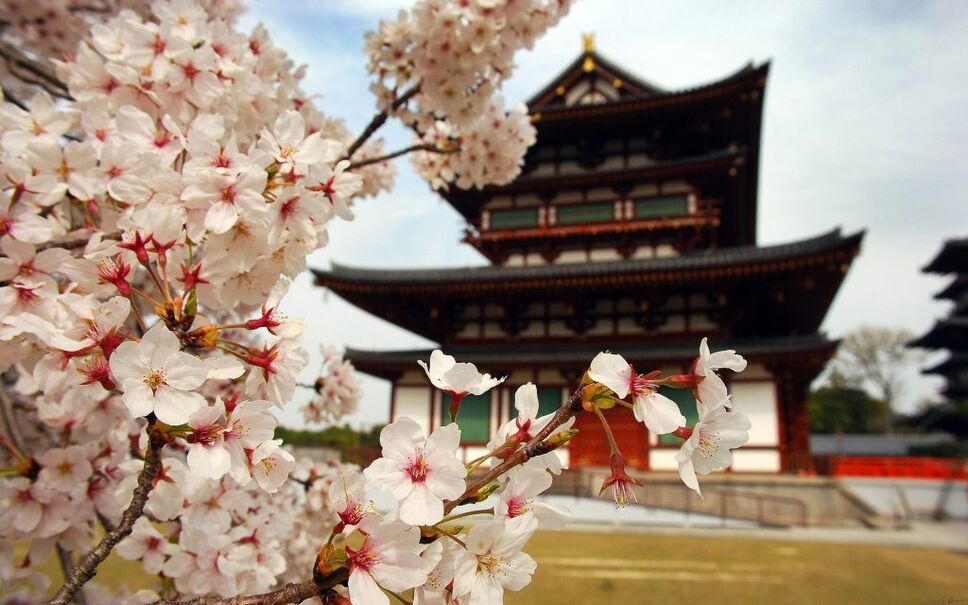 The cherry blossoms begin their bloom in mid to late March in the southern part of the country and work their way north as April progresses and the temperature rises. You could easily follow the blossoms on your honeymoon from the southern to the northern part of the country. Kyoto to Tokyo to Hokkaido would be a great route and an unforgettable honeymoon.
Japan's favorite way to experience the cherry blossoms is by picnicking beneath the trees with local snacks and drinks. We're not sure it gets much more romantic than that!
Canary Islands
The North Atlantic Ocean off the coast of Morocco is home to a stunning chain of islands – The Canary Islands. Owned by Spain and Portugal, these are the unknown beach destinations you've been looking for to have the perfect honeymoon. A popular location for Europeans to spend summer holidays, these islands see relatively low tourism in April. The weather in April is perfect. Highs in the mid-70s, lows in the mid 60s with an average of two days of rain. We'll take those odds any day.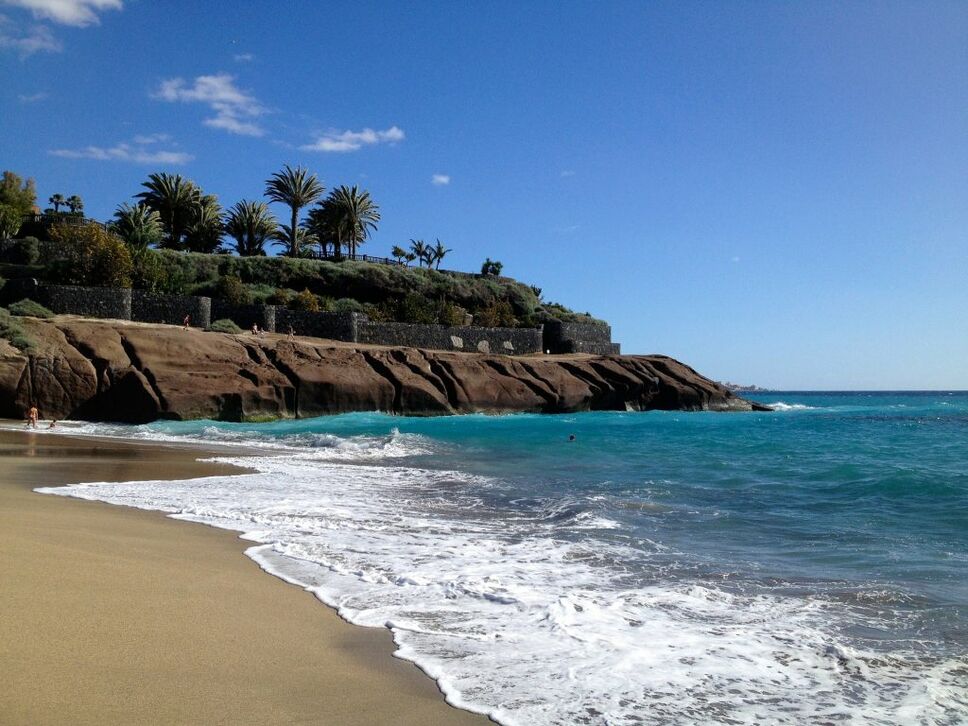 Tenerife, Gran Canaria, La Palma, and the Portuguese archipelago of Madeira are all worth visiting. Or pick just one and take it slow. These islands have it all. Beautiful white-sand beaches, boats for relaxation or fishing, hiking for some activity, and vineyards for wine tasting. Whatever your choice to perfectly suit your travel personality, the Canary Islands has your April honeymoon covered. 
Puerto Vallarta, Mexico
Tacos, beaches, beautiful architecture, all inclusive resorts, and margaritas. We really don't need to sell you on Mexico. It's a well-known fact that it's paradise – and it's easy to get to as well.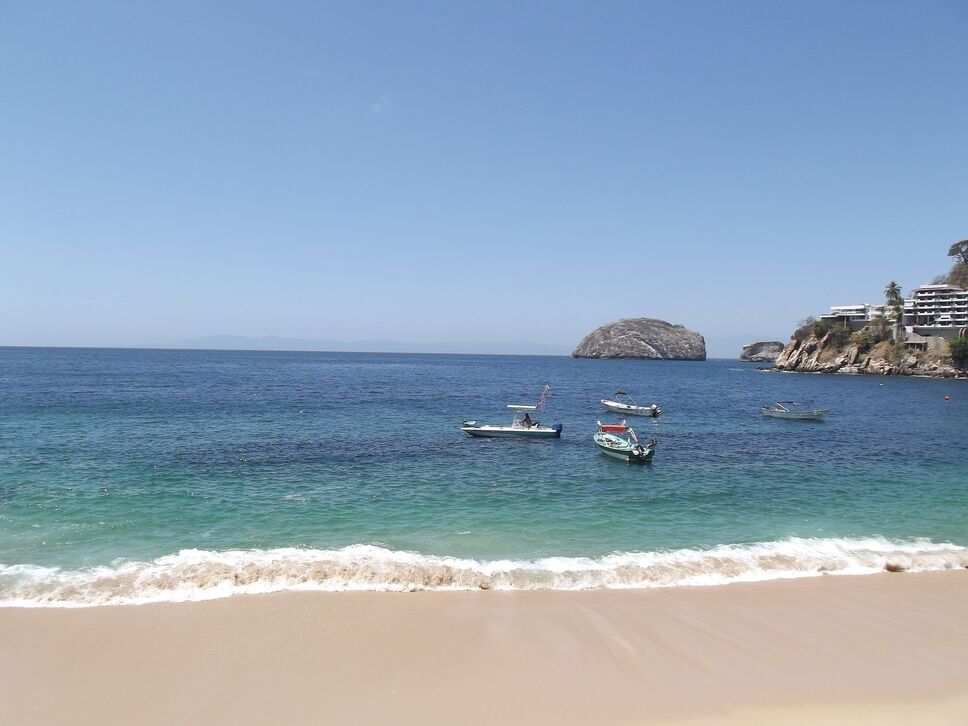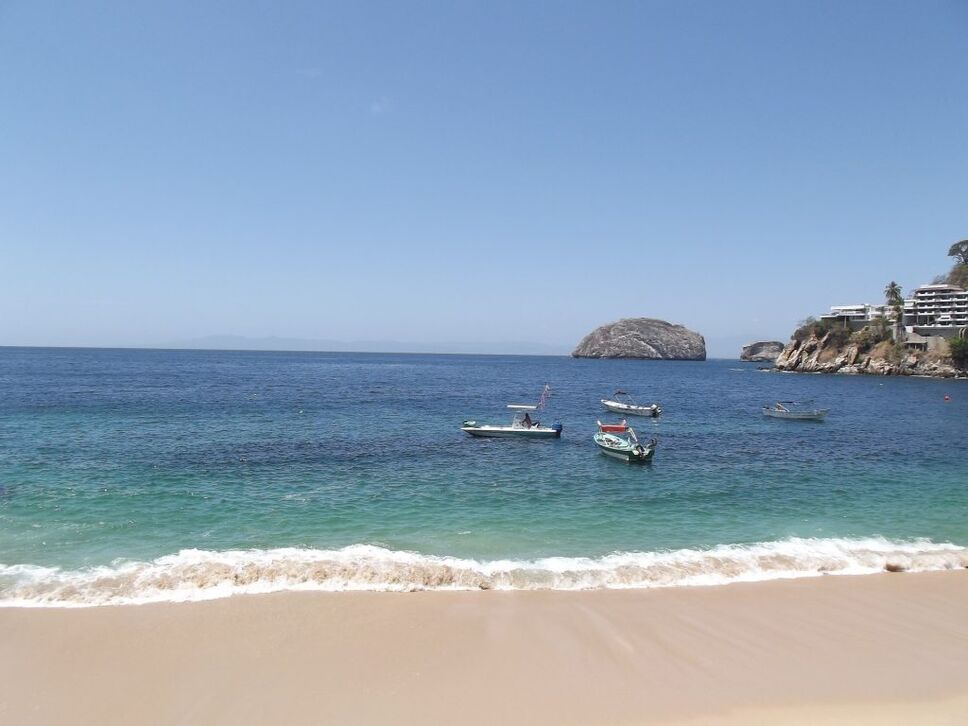 April brings perfect weather to the region with ideal swimming temperature but not boiling, feet-on-fire in-the-sand temperatures. April is the driest month here, so leave the umbrella at home. It's also a great time to take a surfing lesson or snorkel.
The town does fill up heavily during spring break and Easter, so take that into account if you'd prefer to avoid crowds. Aside from that time frame, you could score a great hotel deal in Puerto Vallarta in April.
Netherlands
Fancy frolicking in the tulips wearing clogs? Exploring some of the world's most impressive museums? All-you-can-eat gouda cheese? Touring the Heineken museum? Renting your own canal boat? If yes, the Netherlands is your spot for an April honeymoon.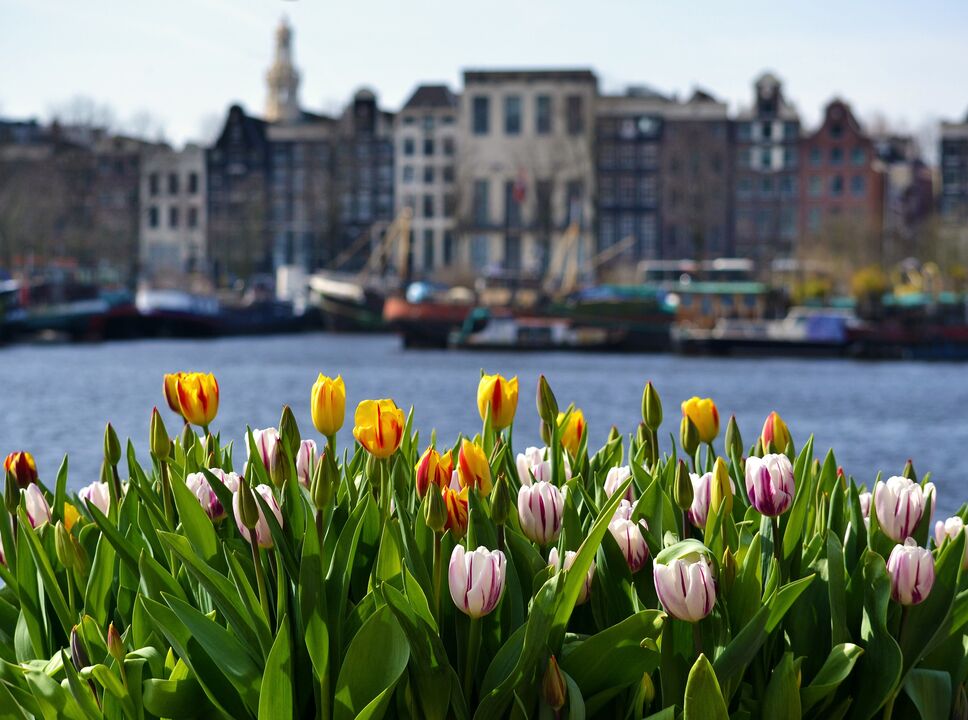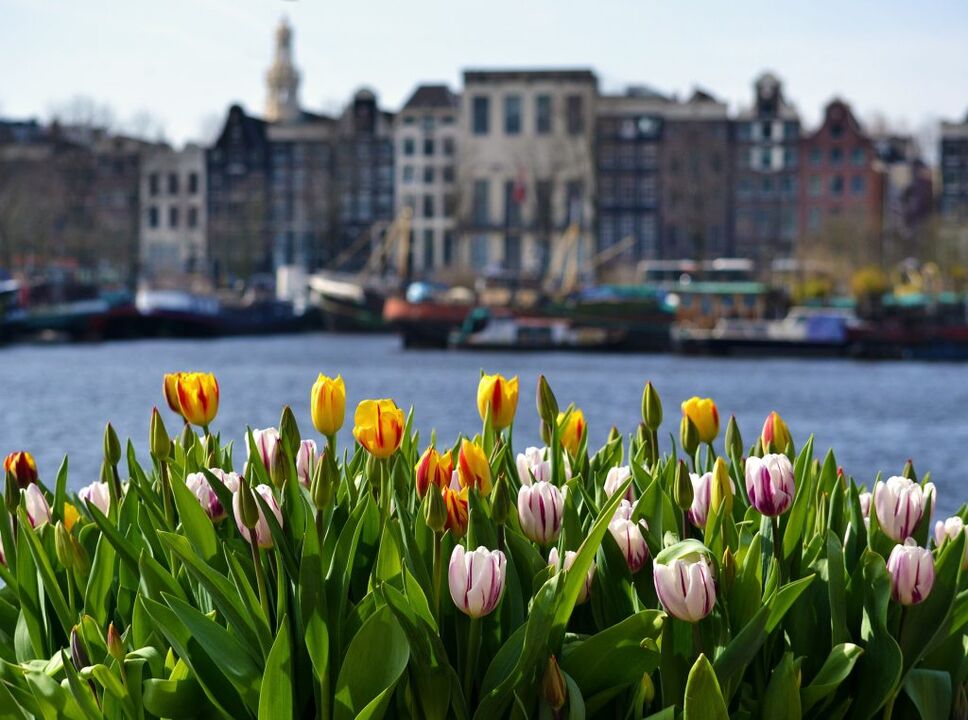 April is a special time in the Netherlands as the country celebrates tulip season. Tulips are so important to Holland that at one point, they were even used as currency. While a bulb won't buy you a Heineken anymore, the tulip fields are a stunning sight to see. Keukenhof flower garden shows off by planting seven million flower bulbs. A romantic stroll through the expansive gardens will be a highlight of your April honeymoon in the Netherlands.
Another highlight is renting a canal boat and going on a tour. Trust us, the boats are easy to handle and the company provides a map so you won't get lost. Romance awaits on the famous Dutch canals.
National Parks in Southwestern US
Aside from the spring break crowds, April is your ticket to national parks in the USA. Before school lets out for the year and the masses move in, April generally sees nice weather in California, Arizona, Nevada, and Utah so map out that National Park trip, rent a van, and hit the road! Think romantic starlit nights, campfires, s'mores, morning coffee as the sun warms you while packing up for the day's hike.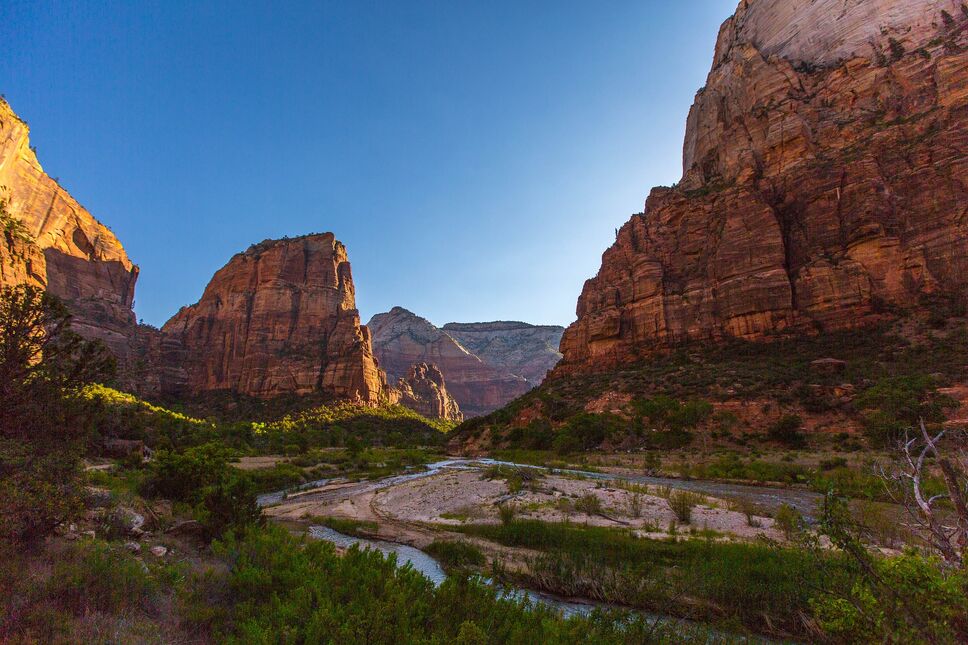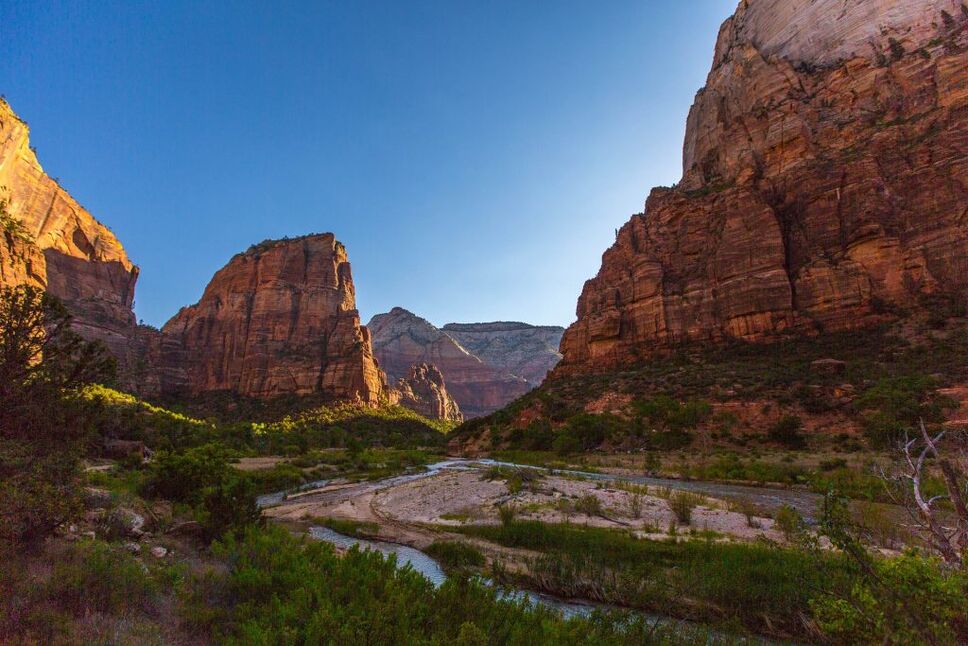 If you're looking to unplug and spend some (probably much needed after a wedding) quiet time together, a road trip to America's beautiful landscapes could be your perfect honeymoon in April. Our top picks for April are Joshua Tree, The Grand Canyon, Zion National Park, Arches National Park, and Canyonlands National Park. Don't worry – these aren't that far from each other and can reasonably be included in one seriously amazing honeymoon.
Planning your honeymoon for April?
We'd love to hear where you're going! Do you have a place you think is perfect for an April honeymoon? Let us know in the comments!
We're romantic honeymoon experts and would love to help you plan the best honeymoon! Let's get planning!
Similar Posts: