September is one of the best months to honeymoon. It's often the beginning of the slower season for travel with school back in session and most summer weddings over. September weather is a transitional time, but often that means more comfortable temperatures somewhere on the moderate side of warm but before the winter cold sinks in, depending on which side of the equator you're traveling on.
With the globe being so big and the list of potential honeymoon destinations ever growing, it can sometimes feel like throwing a dart at a wall map is the best idea. But we're here to make your darts practice less decisive. If you're honeymooning in September, here are our top recommendations.
Joshua Tree National Park, California
When it feels like the weather is heading toward fall in much of the United States, there are still plenty of places left for you sun worshiping honeymooners out there. Joshua Tree National Park and the small nearby town of Twentynine Palms which serves as an entry point and waystation to the park may be just the right fit for you. 
While the weather has certainly calmed from its August highs, Joshua Tree still keeps its daily highs in the eighties and nineties. This means choosing one of the many nearby resorts with a pool is a beautiful amenity for relaxing after a nice day of adventure chasing, hiking, or rock climbing out in the miles of park that surround you.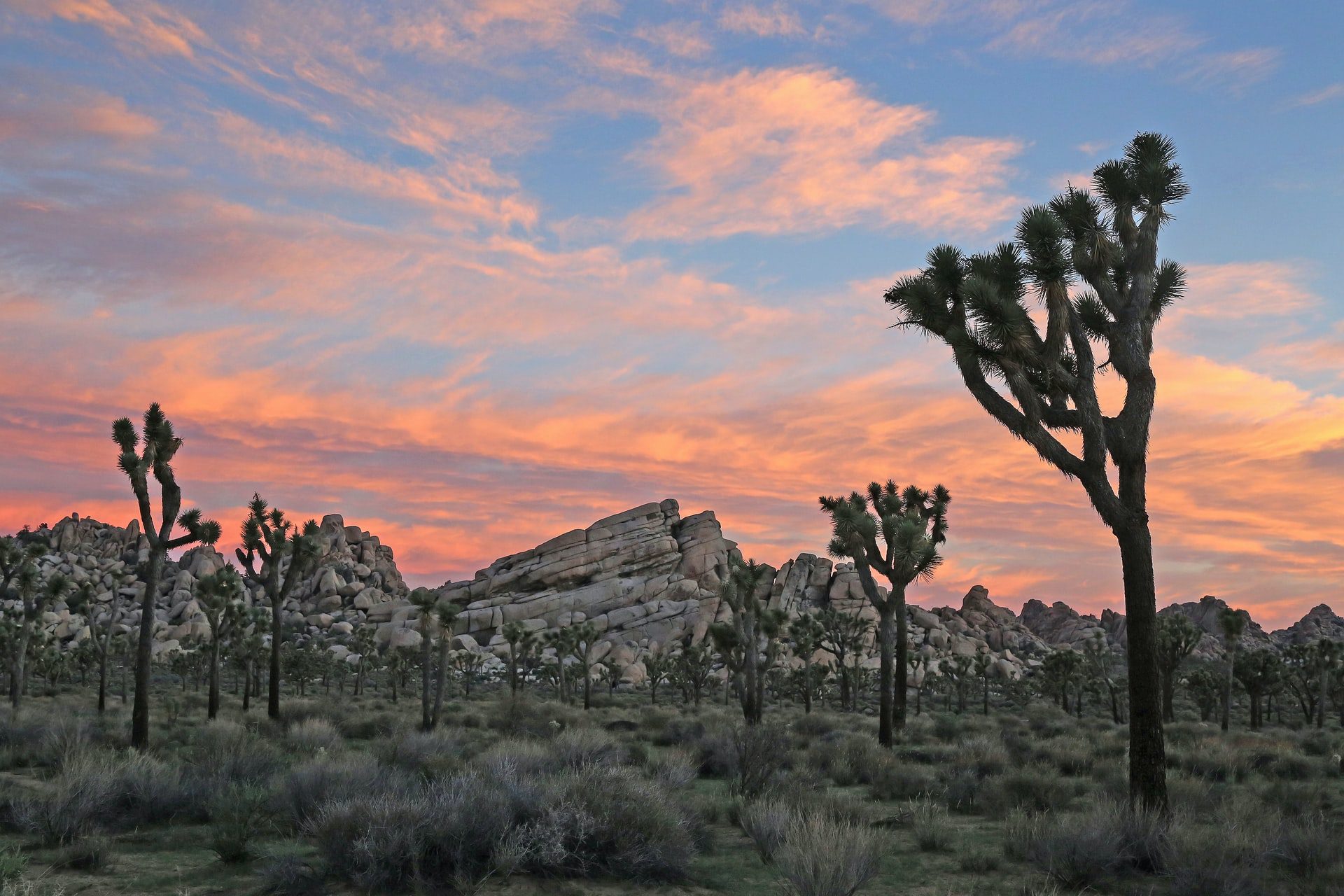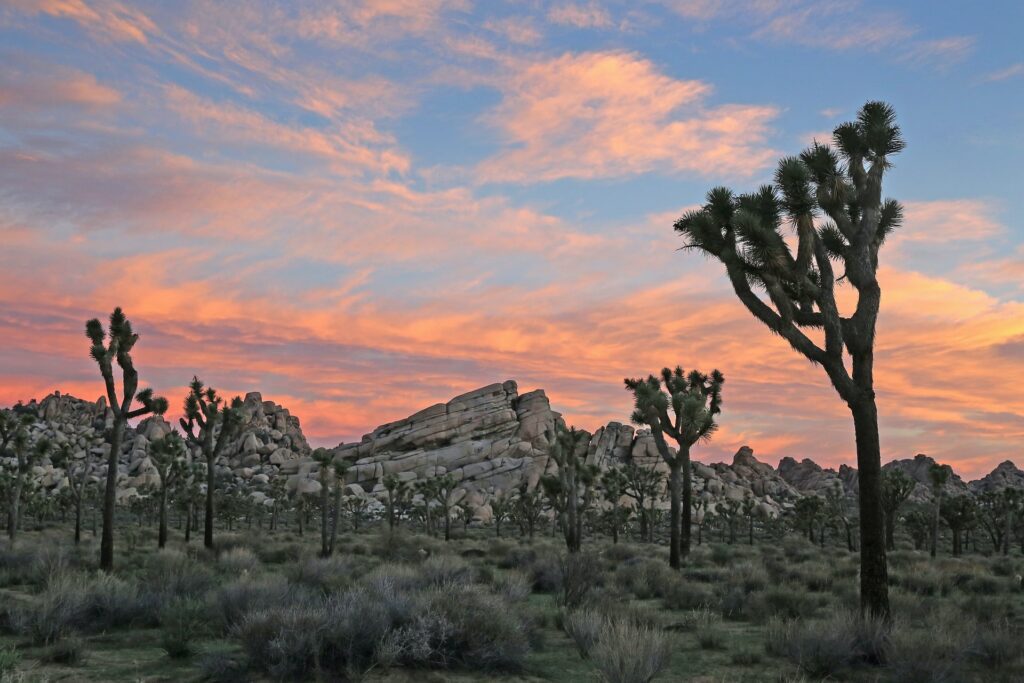 Joshua Tree makes a perfect honeymoon for those adventurous spirits who want to visit truly unique places. The oddly placed boulders seemingly strewn around in a barren desert, the millions of Joshua Trees that only grow in the area around and within the park and nowhere else on the planet, and the quirky town and services that have grown up nearby make this a truly once in a lifetime honeymoon spot. 
Bergen, Norway
If you and your special someone are the type who love to cozy up in big wool sweaters and watch the rain roll down the window as you stare out into the nature just outside your window, we have just the place for you.
Bergen happens to hold the title as Europe's rainiest city, but for those of you that embrace that sort of thing, you know the dreamy and lush greenery that all that rain affords a place.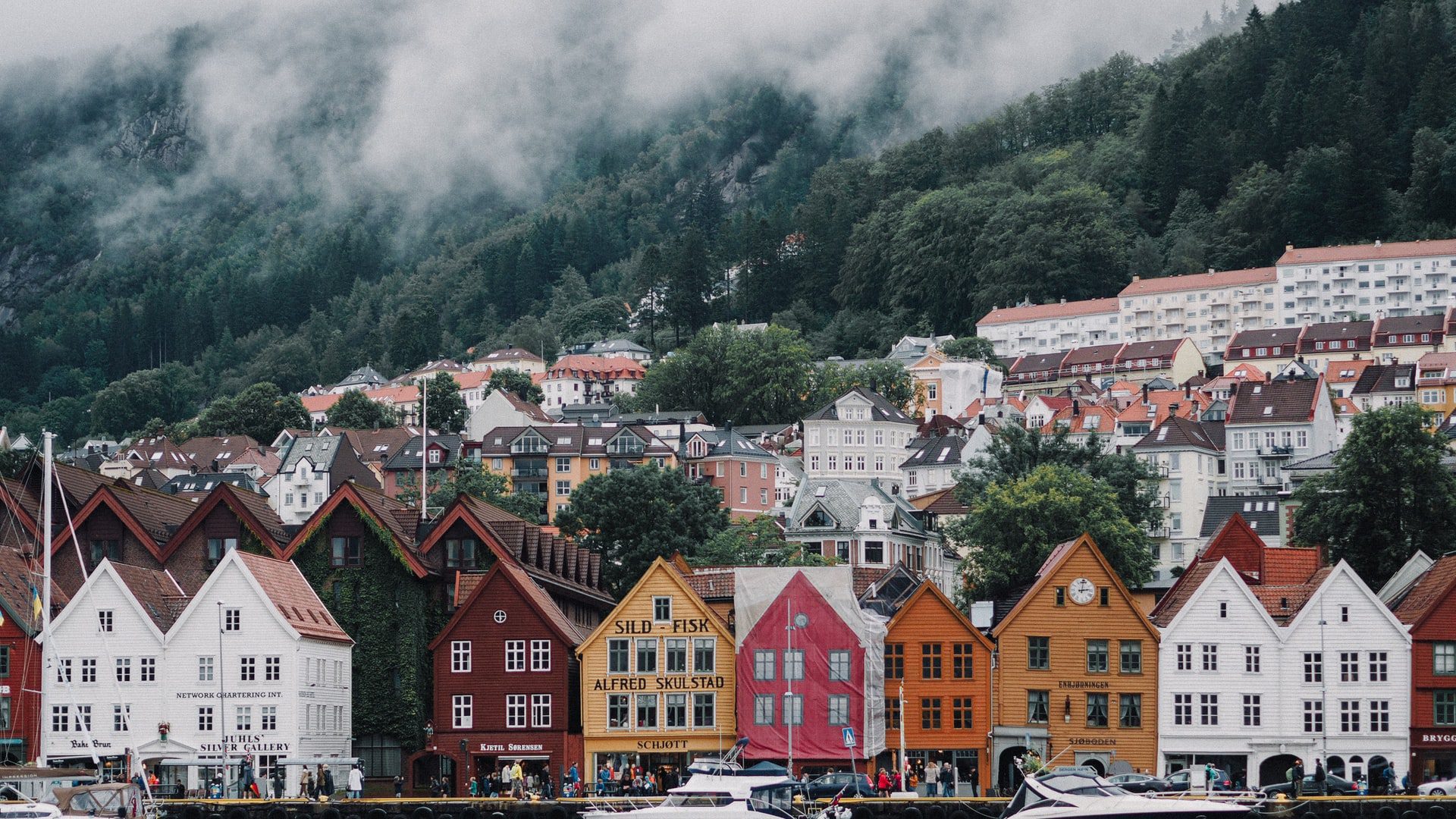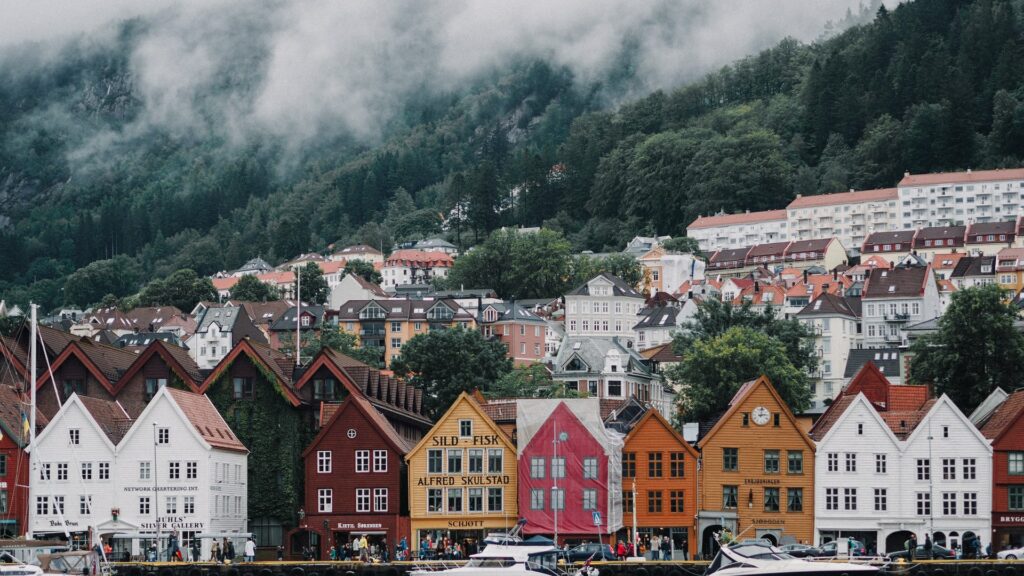 Virtually anywhere you choose to go in Norway is absolutely breathtaking, but Bergen, Norway's second city has a special charm that draws in many tourists despite or perhaps because of its rainy title. September is when the tourists have begun to wane, but perfect because everything is still open for the tourist season so you won't miss a thing. Daily temps are in the 50s and the 40s meaning you are unlikely to encounter snow, but with rainfall an average of 239 days a year you better bring an umbrella. 
Walk the UNESCO World Heritage site of Bryggen and see the 14th century wooden trading houses still standing today for you to peruse the shops and restaurants. Catch a funicular up to the hiking trails in the mountains, or a boat out to the fjords nearby. 
Hallstatt, Austria
When you dream of your honeymoon, does it take place in a sleepy little town squeezed into the gap between a lake and the mountains above? Perhaps you get off of your picturesque Alpine train ride straight onto a little landing where a boat awaits to shuttle today's visitors across the lake into the village. Maybe your dream even involves sleeping in historic bed and breakfasts where the owners cook your breakfast with care each morning as they have done for decades before.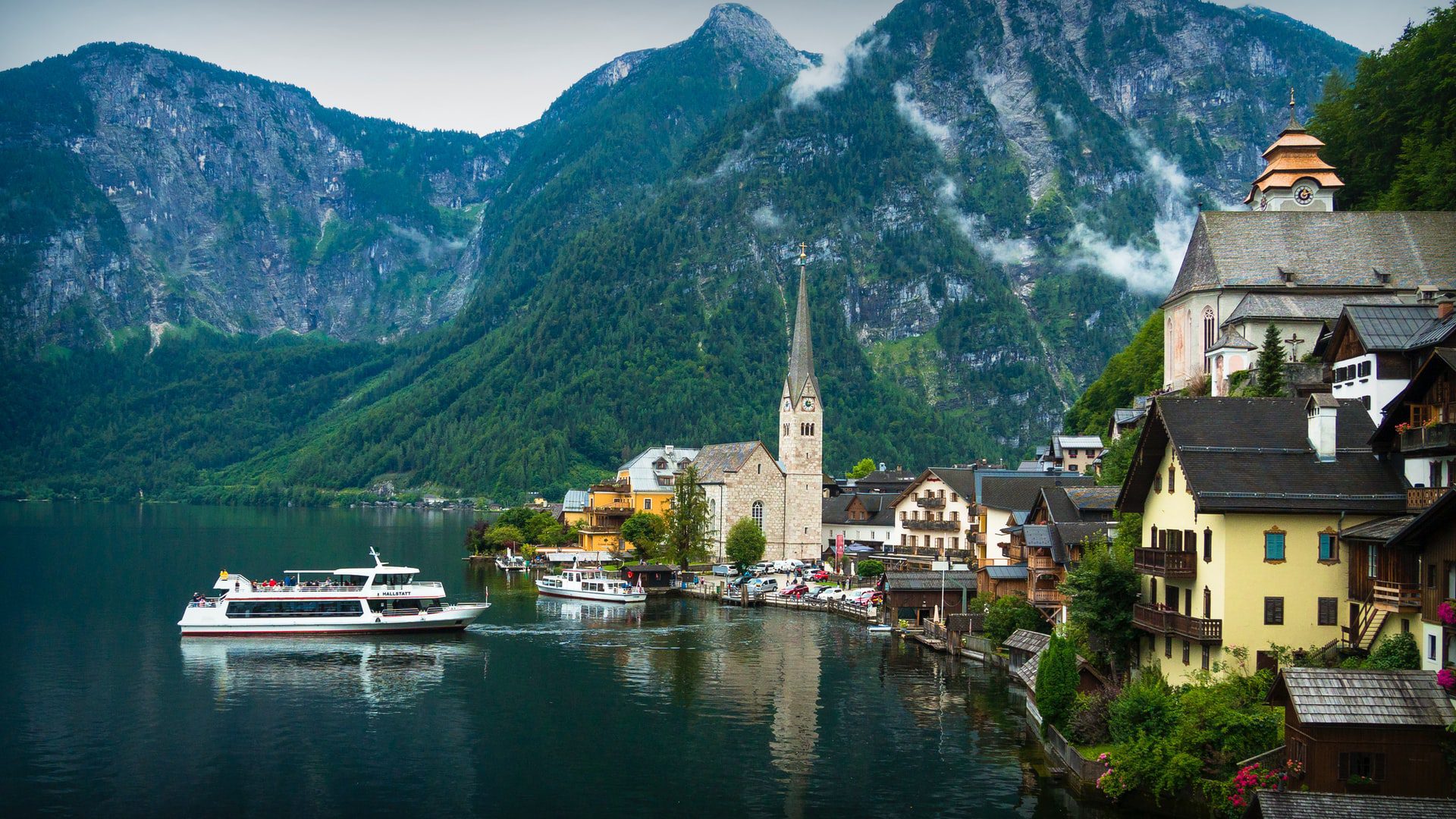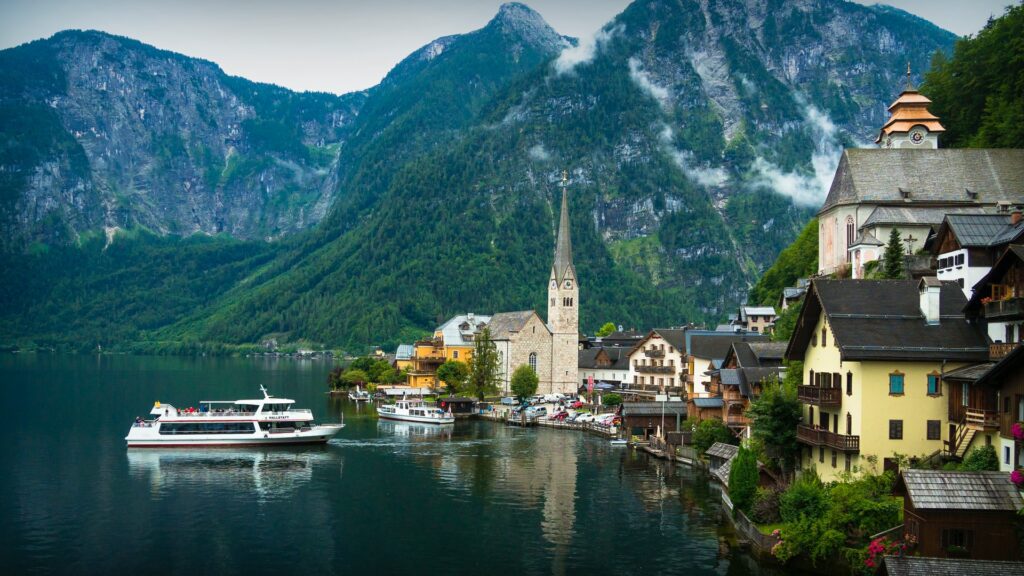 Hallstatt is the town you are looking for. While sleepy and historic, having been a salt mining town for roughly 7,000 years, Hallstatt still has plenty of activity to keep you busy. Tour the mine, or challenge yourself on the nearby alpine ropes course on the Dachstein Krippenstein. Hop on a standup paddleboard and tour the lake yourselves. Perhaps bring a picnic for a truly unique, if somewhat tippy, memory of your honeymoon. 
Also due to the tiny space between the lake and the mountains, villagers who died here were only allowed a temporary stay in the local cemetery before being exhumed and having their bones painted and decorated before being placed with care in the local charnel house. This practice has since ended, but makes for a unique and interesting tour of the history of the area.
Germany
Although the name suggests it happens it October, Oktoberfest actually starts in September. The dates for 2019 are September 21 to October 6. Oktoberfest is Germany's largest beer festival held annually in Munich, the capital of Bavaria. If you and your partner enjoy beer, good company, meeting tons of new people and feasting on pretzels and pork knuckle, this is exactly where you need to be come late September.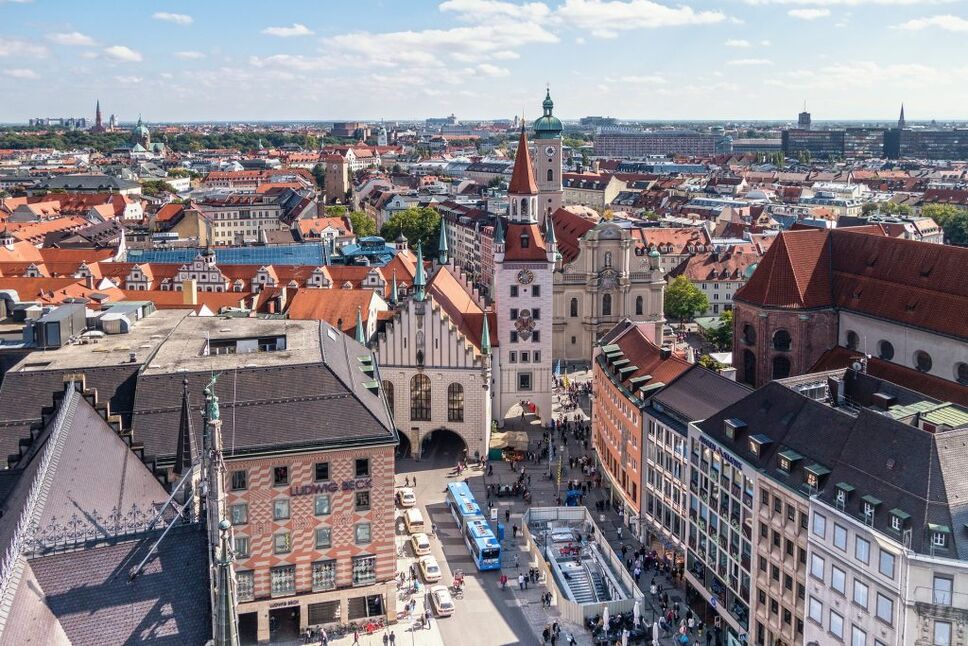 Munich's city center is as charming as Bavaria gets with amazing historic sights and architecture all around. Of course, the German food and beer are great here, as well as the wine. Not far from Munich marvel at the castle that inspired Walt Disney's Cinderella's Castle, Neuschwanstein Castle.
The budget honeymoon will love Munich. A romantic picnic in the Englischer Garten is perfect for any afternoon with some authentic German foods from the nearby Viktualienmarkt, the outdoor market. Accommodations and flight prices will be a bit better now that we're out of the peak summer season, too.
Germany really has it all for a honeymoon from amazing castles to quaint towns to magnificent vineyards. And that incredible beer festival! The weather in September is ideal so you can still enjoy outdoor activities but with less heat and tourists than during the summer months.
Maine, USA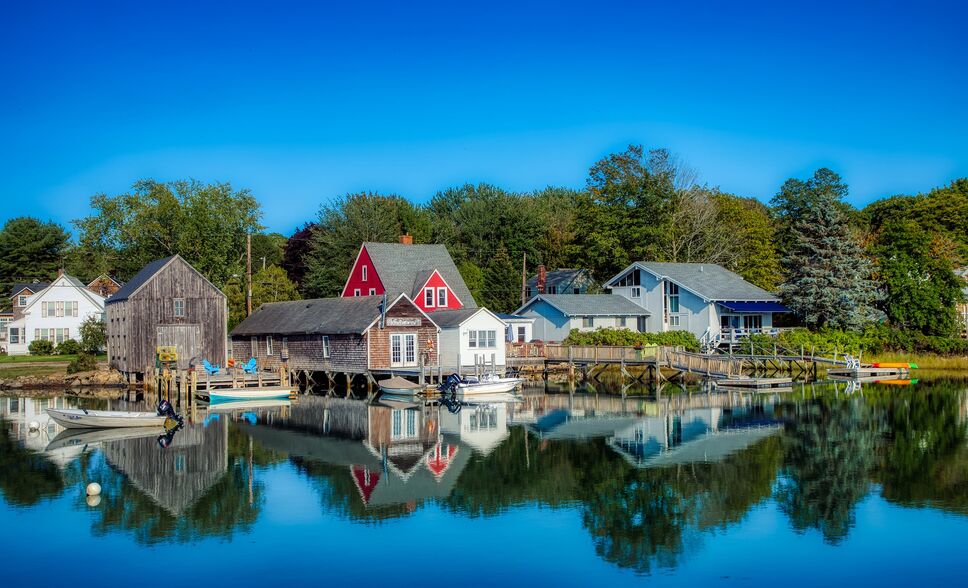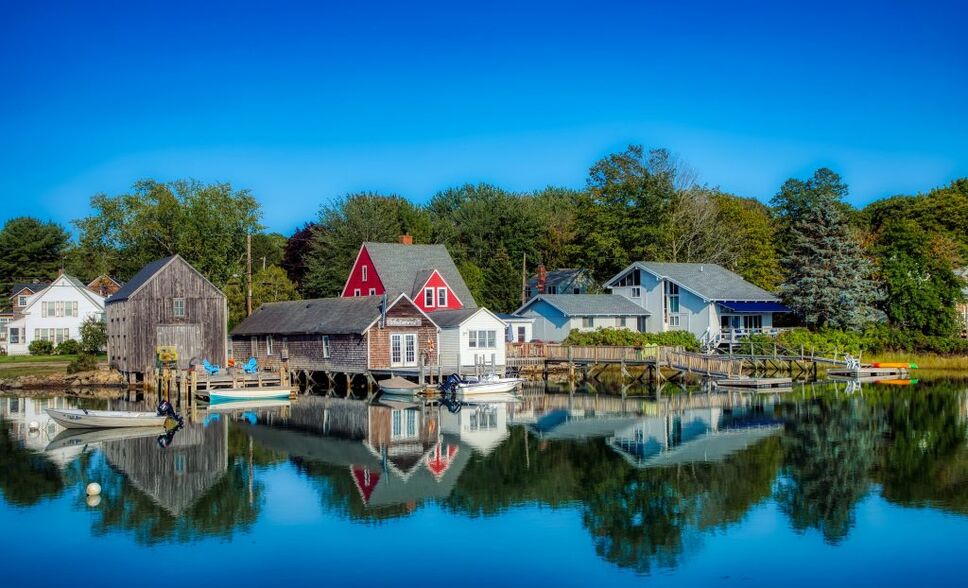 New England is well known for its fall foliage colors, but Maine is a highlight. This is the perfect destination for the couple who wants to leave the formal attire at home, pack some hiking boots and a jacket and find some romance in the quiet of nature. The small-town relaxed vibes here are the perfect wind-down from a wedding.
Like most of the US, the tourist season in Maine ends soon after Labor Day and some spots will be closed come September but we think the trade off for the lower tourist numbers and cheaper accommodations is worth it. There's still plenty open for business to keep you happily entertained and fed. After all, Mother Nature isn't closed!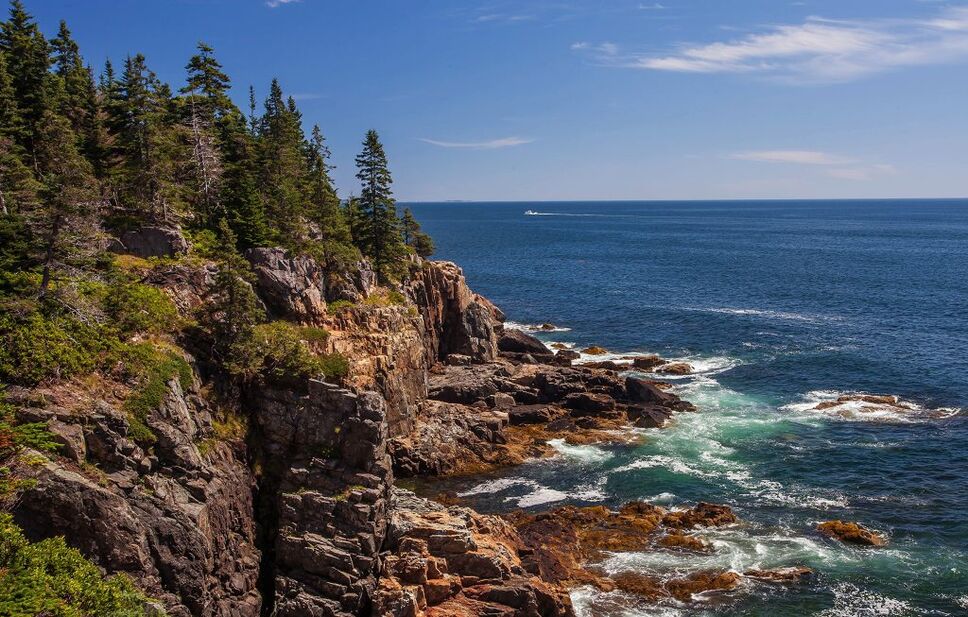 You'll find the fall foliage everywhere in Maine in September to be picture-worthy. Wander the cobbled streets of Old Town in downtown Portland. Maine in the fall is ideal for a road trip, staying at small bed and breakfasts along the way. Be sure your route stops at Acadia National Park and watch the sunrise from Cadillac Mountain, the first place in the US to see the sun's rays each day. Losterman's Wharf in Boothbay is destined to be the best spot to try some fresh steamed lobster or indulge in a lobster roll.
French Polynesia
There's really no bad time of the year to stay in an overwater bungalow in French Polynesia but if we're going to get picky, September is one of the best times. It's the sweet spot between high tourist season in the summer and when the rainy season hits in November.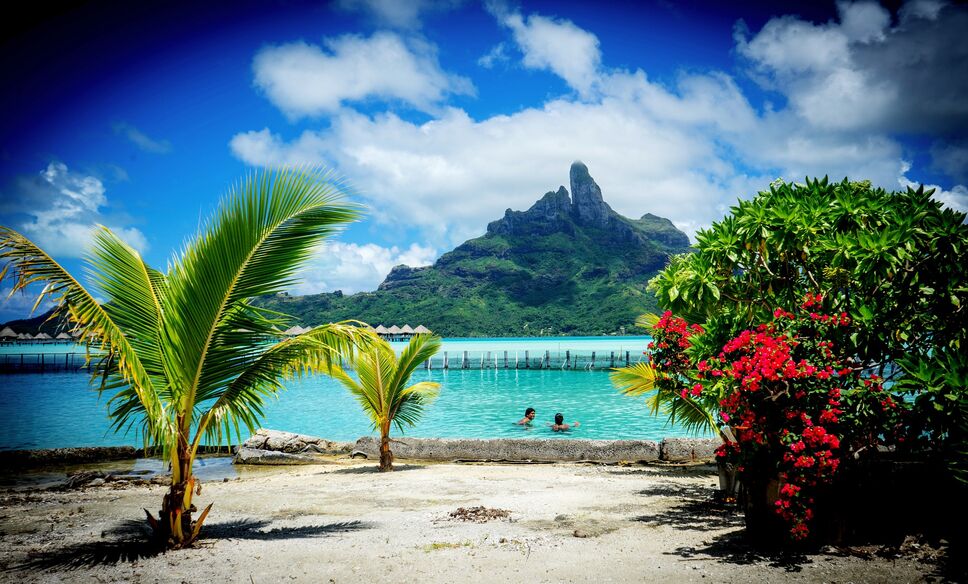 The activities in French Polynesia are just as amazing as you're imagining. It's waking up for fresh tropical fruit to be immediately followed by swimming around your bungalow. If you tire of this, head to the pool or for lunch or a cocktail. Return to your bungalow for a relaxing bath or more swimming. You get the idea. French Polynesia is the beach couple's dream.
Excursions range from snorkeling with manta rays, touring a pineapple plantation, chasing waterfalls, and climbing rugged mountains. There's no two ways about it: French Polynesia is white sand beach paradise, and the perfect spot for your September honeymoon.
Napa Valley, California, USA
For a relaxing and romantic honeymoon in the US in September, look no further than California for the annual grape harvest in Napa Valley. We love Napa at any time of the year but September is in the middle of harvesting season which means you'll get the special treat of watching wine grapes get crushed into their perfect form: wine.
The best way to learn all about Napa Valley wine and tour the vineyards is by train. Hop aboard the Napa Valley Wine Train for a six-hour look at everything wine in Napa. The menu on the train is a four-course gourmet meal and the wine list has over 40 choices of local wines including wine flights for tasting.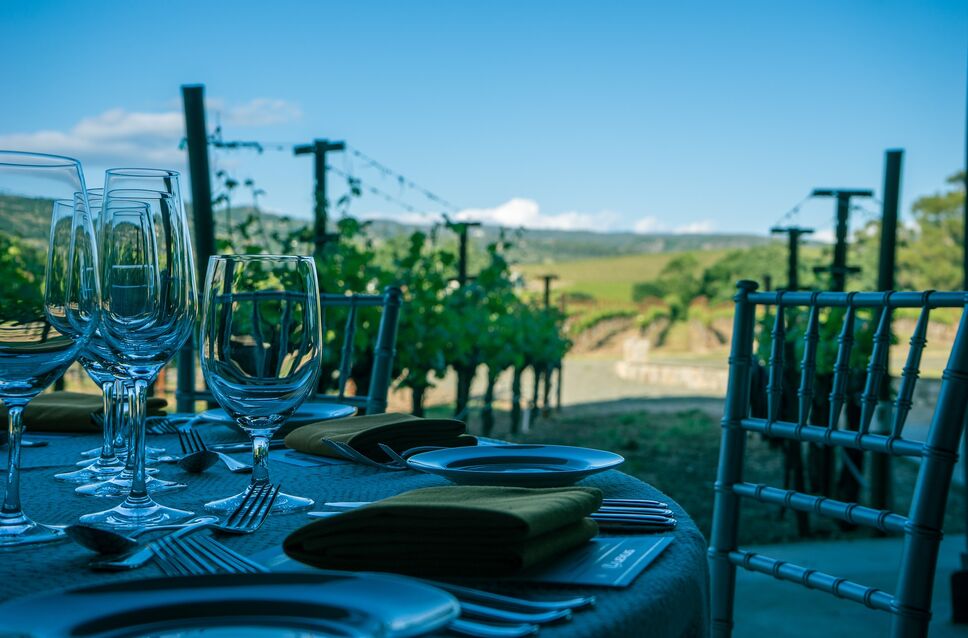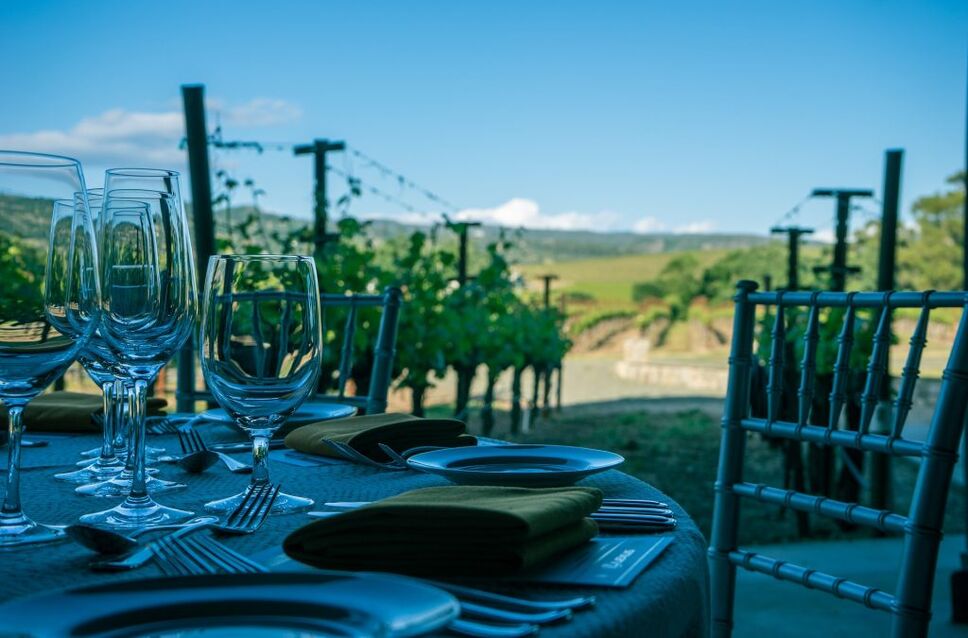 Downtown Napa is a bustling small town with tons of local charm with dining for all tastes from ultra fancy to the best burger you've ever tasted. Nearby in Calistoga stop by the Solage Resort for a spa treatment for the both of you called "The couple's mudslide." Geo-thermal mineral pools are the highlight of Calistoga and at the Solage you can indulge in them after getting coated in a detoxifying mud. Surely a memorable honeymoon experience during your time in Napa Valley.
Hungary
A hidden gem of Europe that is often overlooked is more than deserving of your September honeymoon. Budapest is all the charm we love of Europe but budget friendly. On the banks of the Danube River, Budapest has some of Europe's best architecture and ruins to explore. Budapest also has some of the world's most luxurious public baths where you can wander from room to room to find the pool that fits your temperature desires best, much like "Goldilocks and the Three Bears."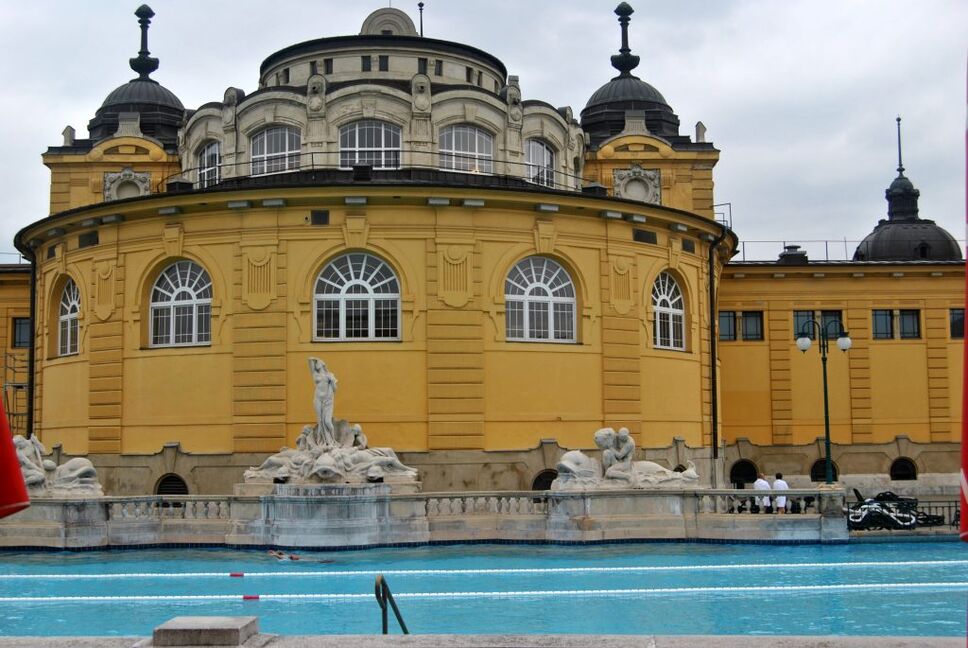 Much like the rest of Europe, the heavy tourist season ends in August making September an excellent for your pick of accommodations at a lower price with less crowds at the attractions.
Beyond Budapest you can relax by the calming shores of Lake Balaton with its 122 miles of shoreline. Nearby head underground in Tapolca to explore the underground network of waterways on a guided boat tour. The Tapolca Lake Cave was discovered In 1903 a local was digging a well when he discovered the underground network of canals.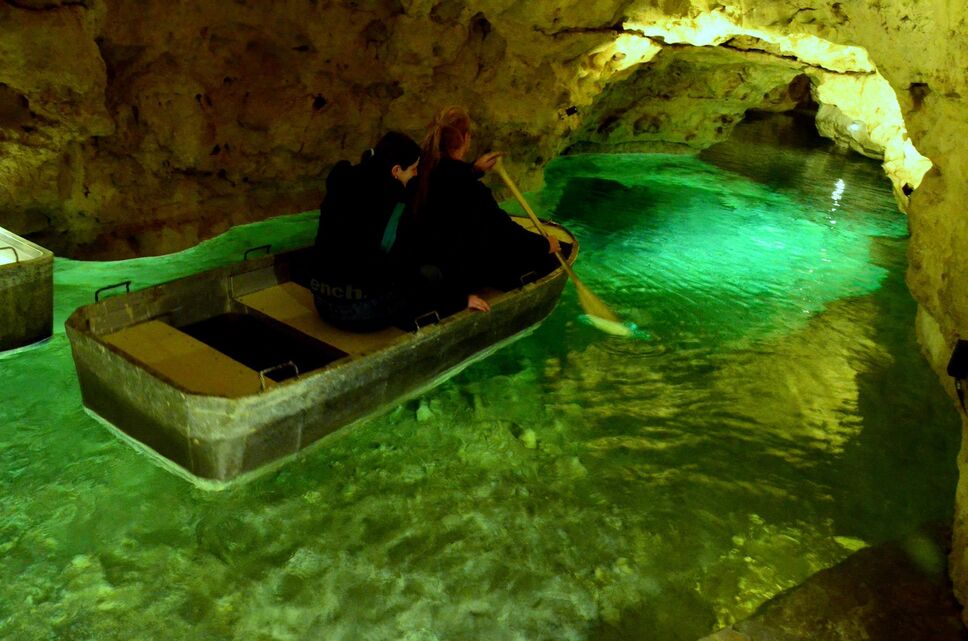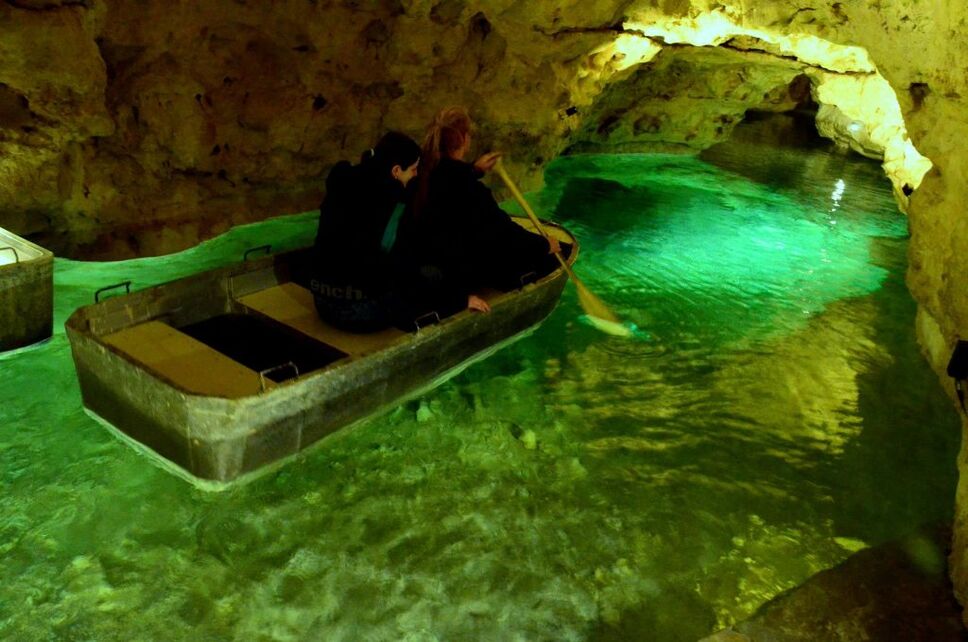 The wine region of Eger is also excellent in September with the grape harvest in full swing. Wine production here dates back to the 11th century. The limestone cellars in the area are especially impressive and offer some wonderful tours that will be the perfect part of your September honeymoon in Hungary.
Planning your honeymoon for September?
We'd love to hear where you're going! Do you have a place you think is perfect for a September honeymoon? Let us know in the comments!
We're romantic honeymoon experts and would love to help you plan the best honeymoon! Let's get planning!
Similar Posts: