Iceland has become one of the coldest vacation "hot spots" to visit in recent years. This small, independent Nordic island country is about the size of the state of Kentucky. Don't let its size fool you, Iceland offers so much in the way of culture, history, and raw natural beauty. Iceland has natural hot springs (known as hot pots by the locals) and several geothermal pools, volcanos and sweeping landscapes that are sure to take your breath away. With three outstanding national parks, two of which are focused on protecting massive glaciers, Iceland is a great place for any outdoor enthusiast or adventurer.
Iceland's flourishing tourism industry saw more than 2 million visitors per year prior to the pandemic. That is a staggering figure of more than five times the number of tourists than actual residents of Iceland. With tourism numbers still recovering, the normal crowds are smaller and there is no better time to go. Even when tourism numbers were at their highest, with so much open land and space you could still find isolated locations that make you feel like the only one on the planet.
When to Go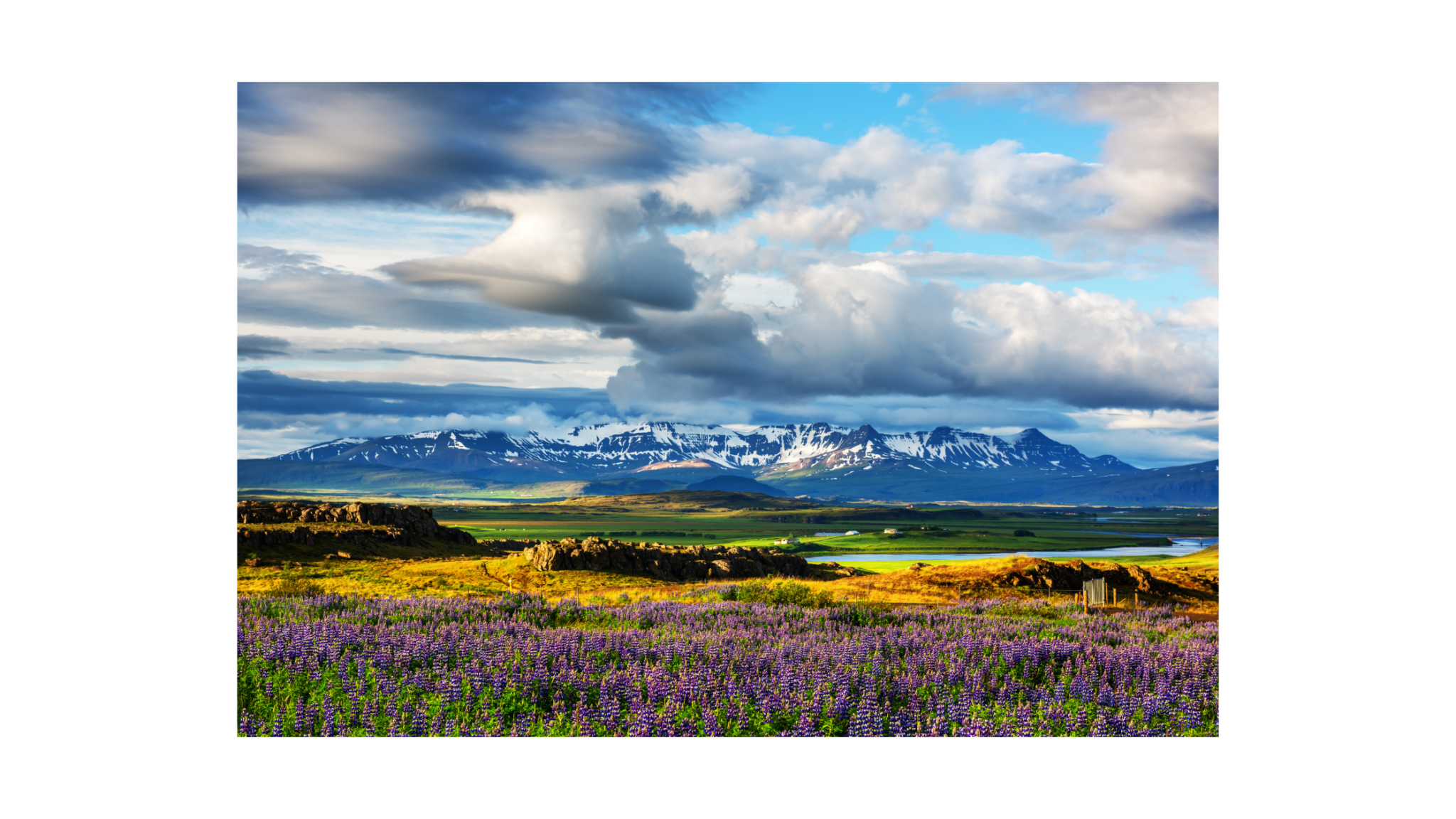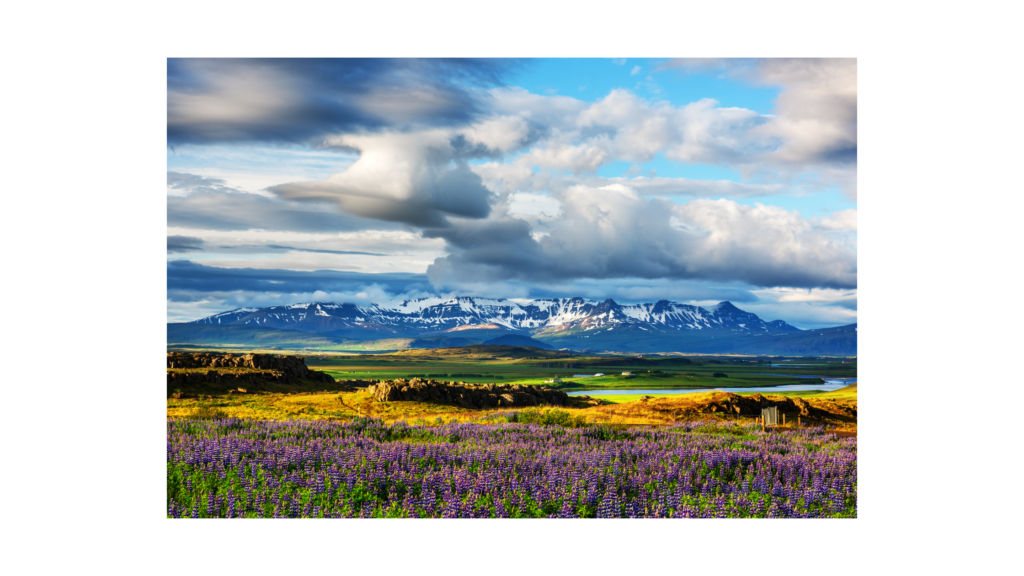 Iceland has adventures for every season of the year. Certainly, the peak tourism season is in the summer months of July and August. Temperatures during these months can reach as high as 77° Fahrenheit with the average temps in the 50° – 60° Fahrenheit range. Many people go during the summer to enjoy the long daylight hours, wide open spaces, and gorgeous scenery. In June Iceland enjoys 24 hours of daylight and it is quickly becoming part of the peak season. In the mid-winter months however, Iceland has only about 5 hours of daylight. Visiting just before or after the height of the summer season offers visitors slightly cooler temperatures but fewer tourists and sometimes better deals. A great benefit particularly at the most popular tourist spots.
If you are interested in experiencing some of the world class hiking trails throughout Iceland summer is the best time to visit. Many trails become inaccessible as winter conditions often result in closures of mountain roads necessary to reach these trails. Summer provides extended daylight, moderate temperatures, and ease of travel around the country. However, some activities, like chasing the Northern lights, skiing, snowboarding, snow shoeing, snowmobiling, or glacier exploration, are best appreciated in the winter months. Other sights and adventures are worth taking in at any time of year including many of the waterfalls, breathtaking views of raw nature, the geothermal pools, museums and sights in Reykjavik are open year-round.  Viewing marine life is also an year round activity with the species changing by the season.  Many people who have experienced Iceland express a desire to return during the opposite season than that they already experienced. There is so much to do, see, and enjoy in this striking rugged country. Reach out to one of our Awaken Travel experts to help you decide the best time to visit.
The Capitol of Reykjavik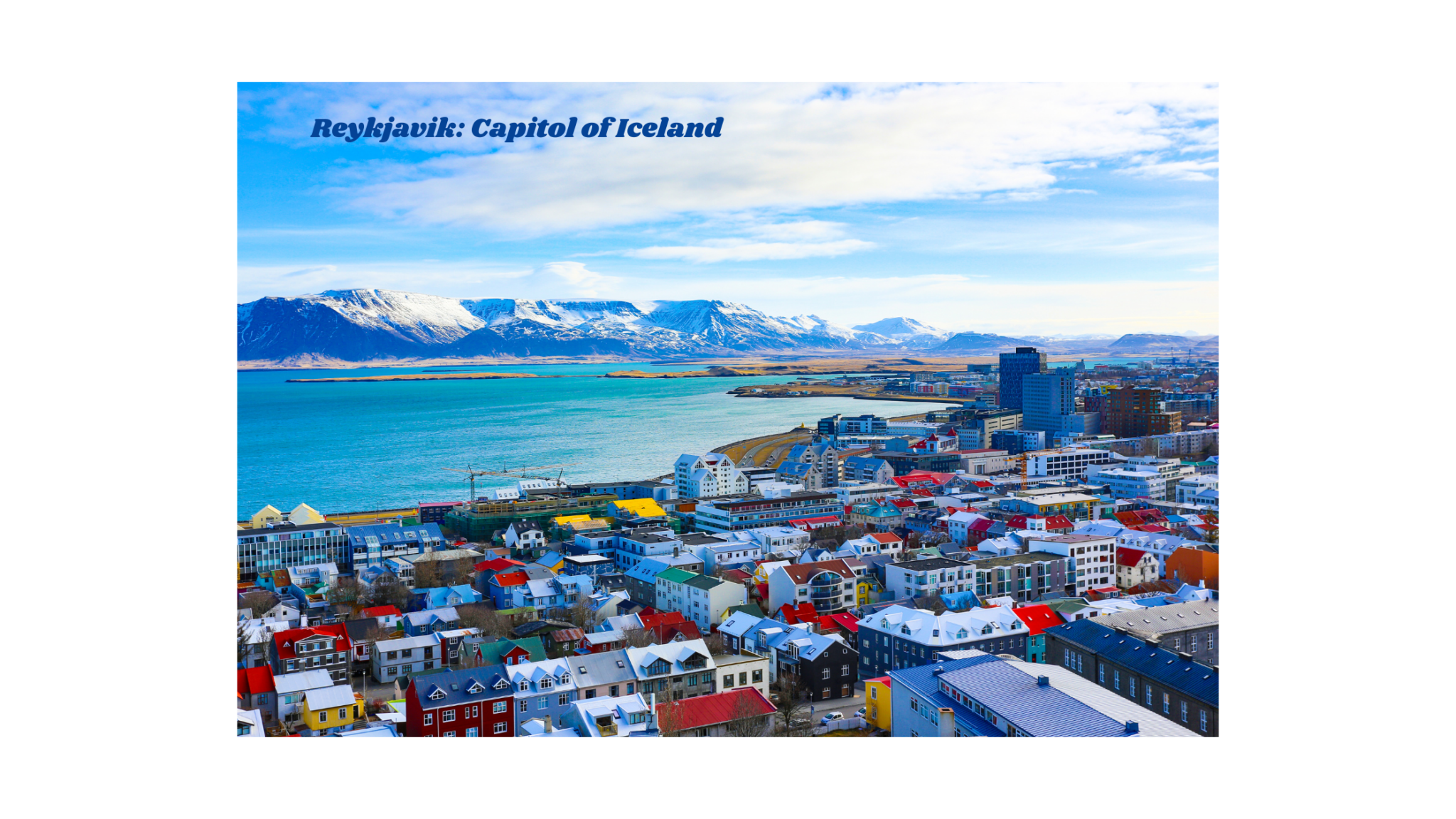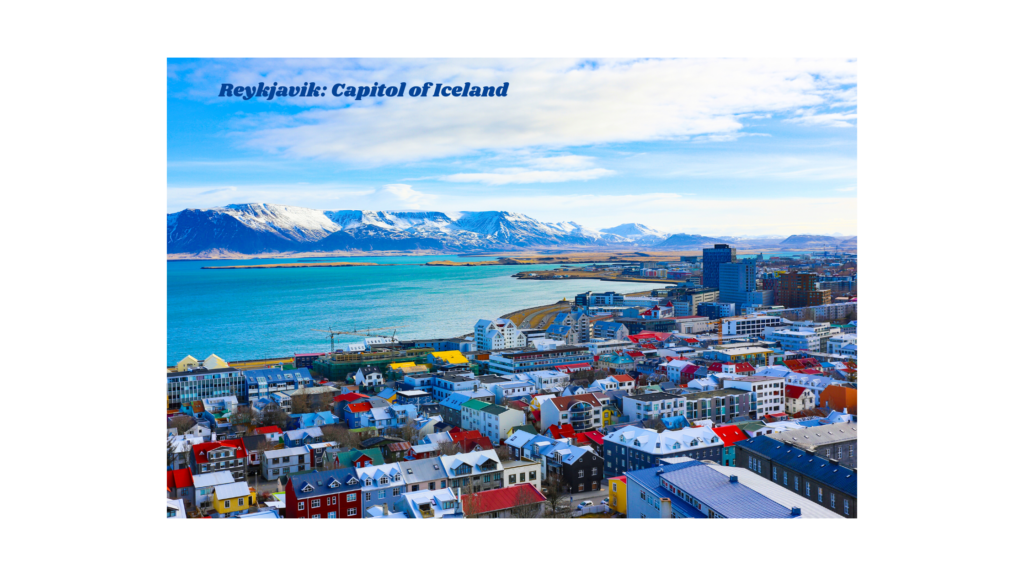 Most visitors to Iceland arrive via the Keflavík International Airport about 45 minutes outside of the capital city of Reykjavik. Reykjavik offers visitors a lot to do and see including geothermal pools and museums, excellent dining options and breweries, and a colorful and friendly shopping district. Architectural standouts such as the towering church of Hallgrimskirkja, the striking Harper Reykjavik Concert Hall, and the Perlan Museum building will catch the eye as one explores the city. Reykjavik is a great jump off point for exploring other sights close by such as the famous Blue Lagoon in the village of Grindavik, the Snorkeling Pond in which you can snorkel between continents in pure glacial waters and countless day trips and guided tours to natural wonders, skimobile adventures, hikes, Northern Lights viewing, reindeer spotting and so much more.
With 63% of the population inhabiting the greater Reykjavik region, we suggest that travelers go beyond the bounds of the urban area to experience more than just the urban area of Iceland.  An Awaken Travels expert can help you plan your excursions and develop a custom travel plan to get the most out of your trip.
The Golden Circle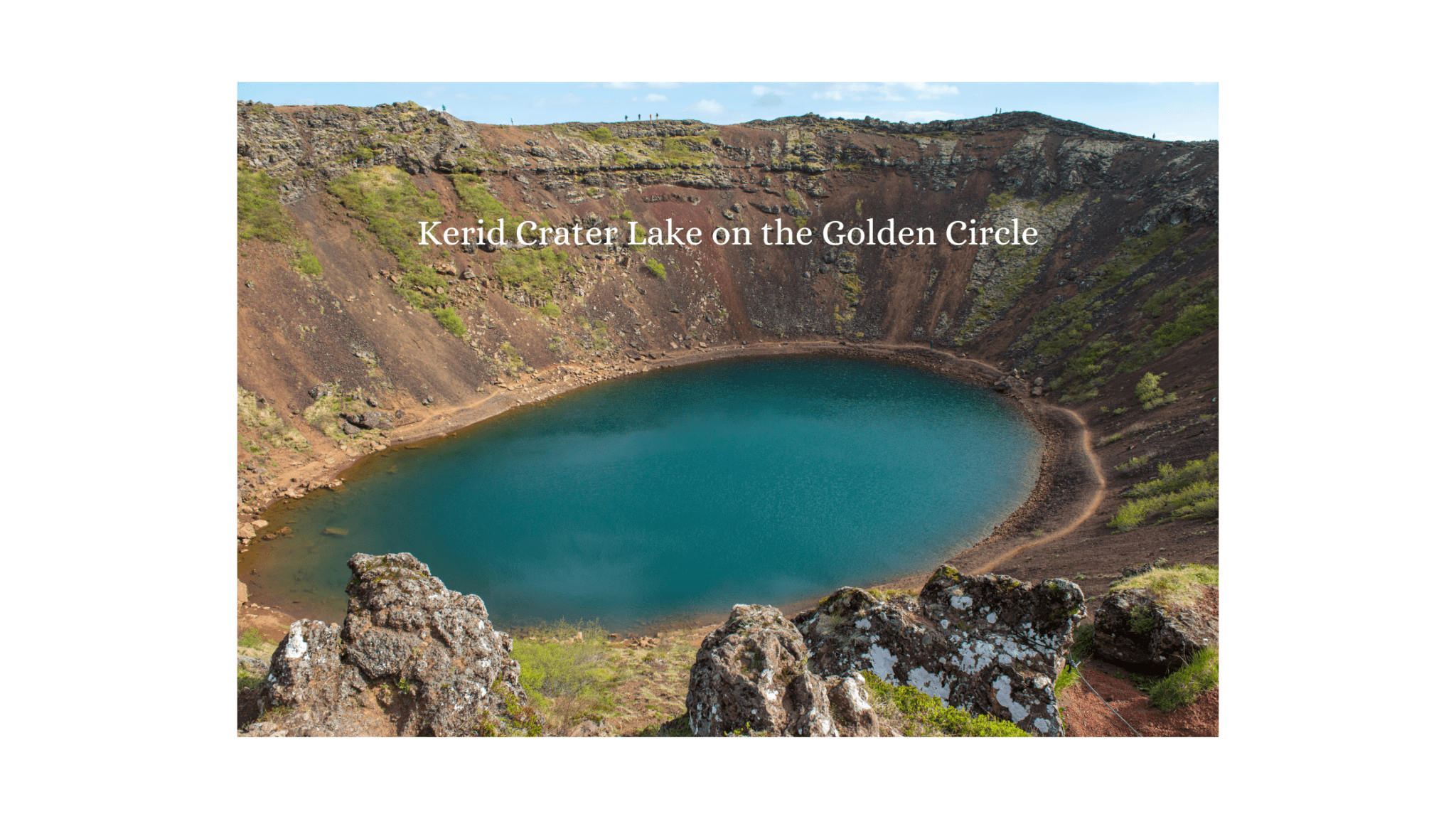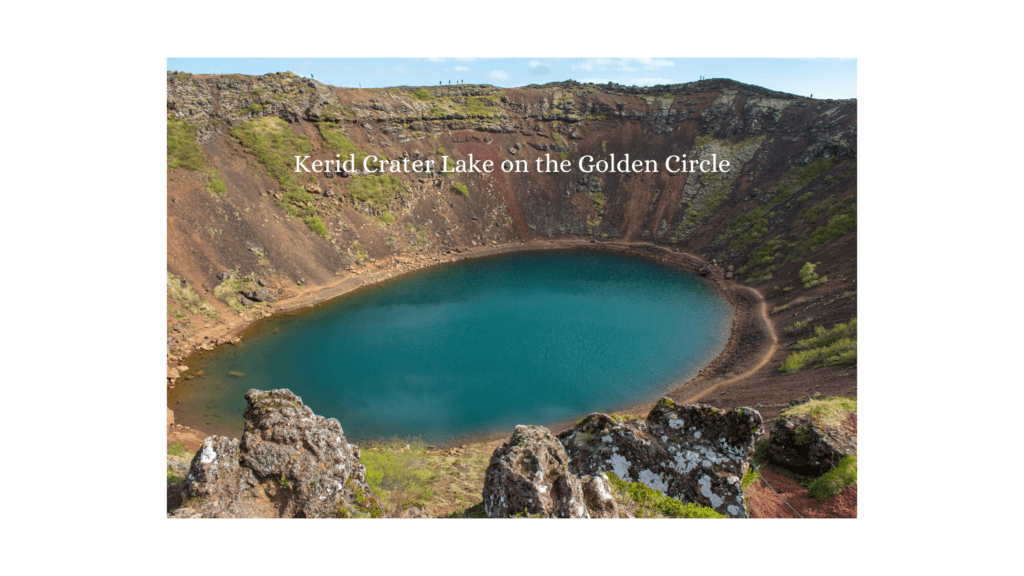 Beyond the capitol city Iceland offers countless adventures, tours, and National Parks that will thrill and amaze. The famed Golden Circle is a driving tour that highlights the best of Iceland's geology providing breathtaking sights and photo opportunities. Travelers can "do" the Golden Circle on a self-drive tour or take one of the many options for touring with a group. While you can do the Golden Circle in a day you may want to take the opportunity to take your circle tour over multiple days and to stay in another town or village along the Golden Circle. Doing so allows more flexibility for how long you spend in each of these beautiful locations. Most people start their Golden Circle trip from Reykjavik. If you desire to break free from the "tourist pack" it is a good idea to spend a night in one of the towns along the circle and start your adventure from there. The further you start from Reykjavik usually results in smaller crowds along the way as you are ahead of the pack. Some group tours include snowmobiling, glacier hikes, Ice caves, or the Blue Lagoon.  There are also multi day tours which include Northern Light chasing along the circle, or other activities. Generally, roads are kept clear year-round, and the Golden Circle can be done in a day from many different starting points. Contact an Awaken Travels advisor for help determining which way is best for you and get going on your adventure.
National Parks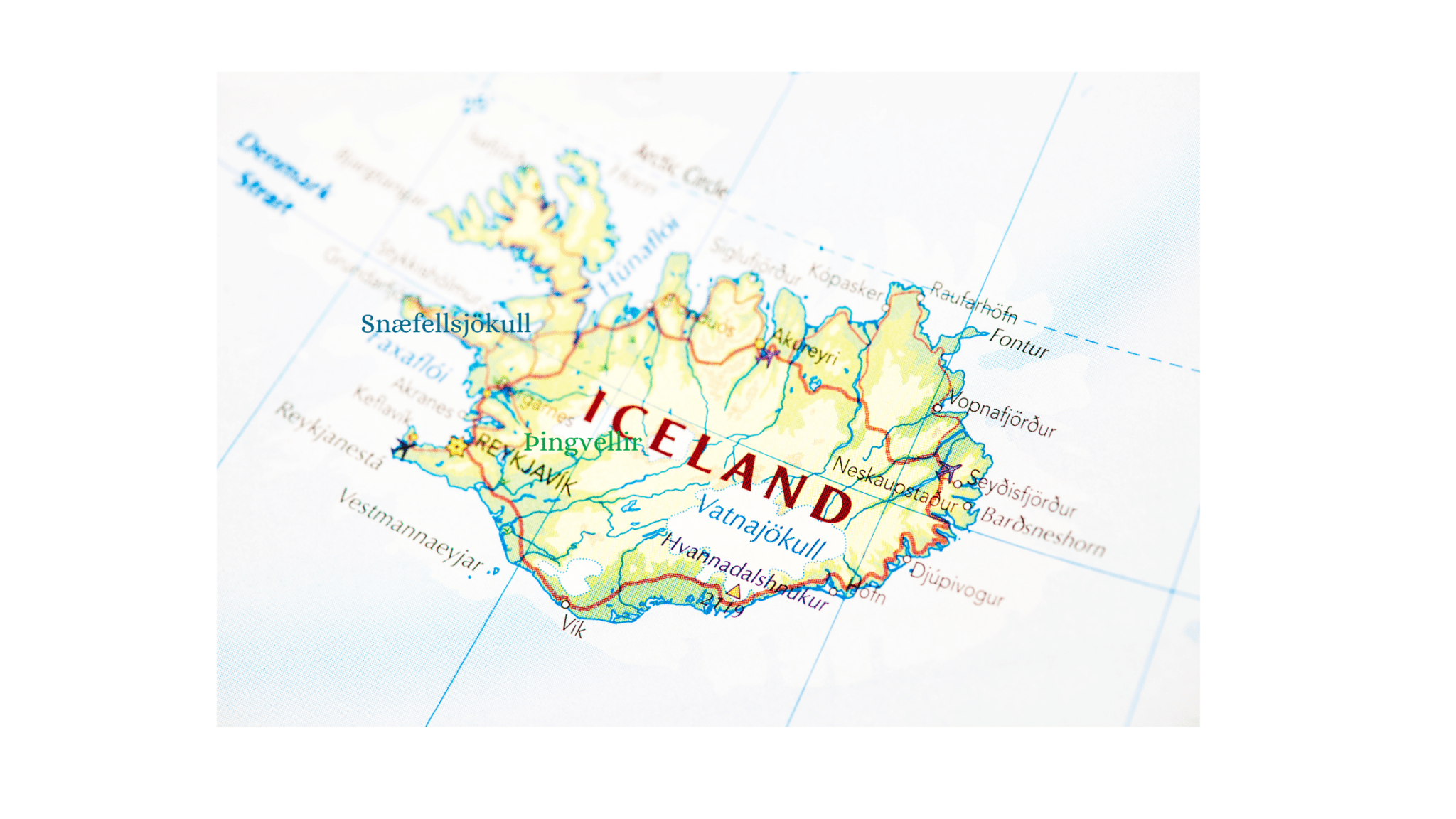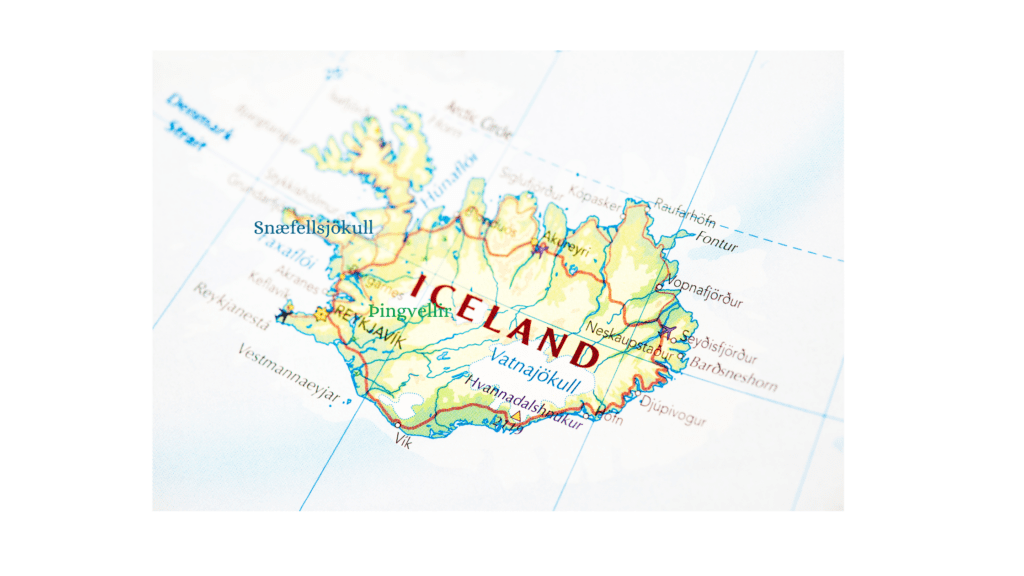 Iceland is home to three unique national parks. Each park holds something different for visitors and all of them provide sunning scenery and landscapes.
Vatnajökull National Park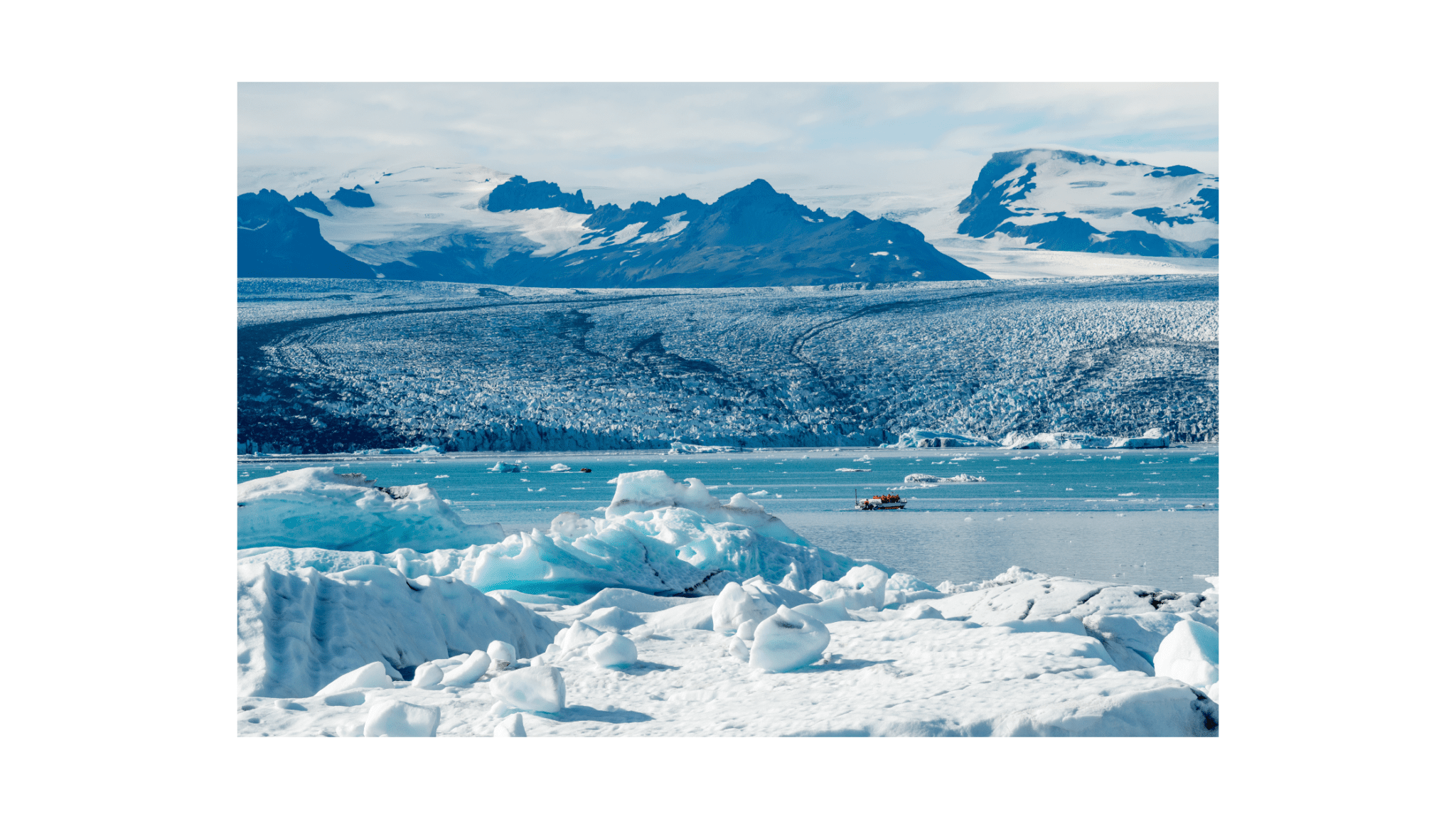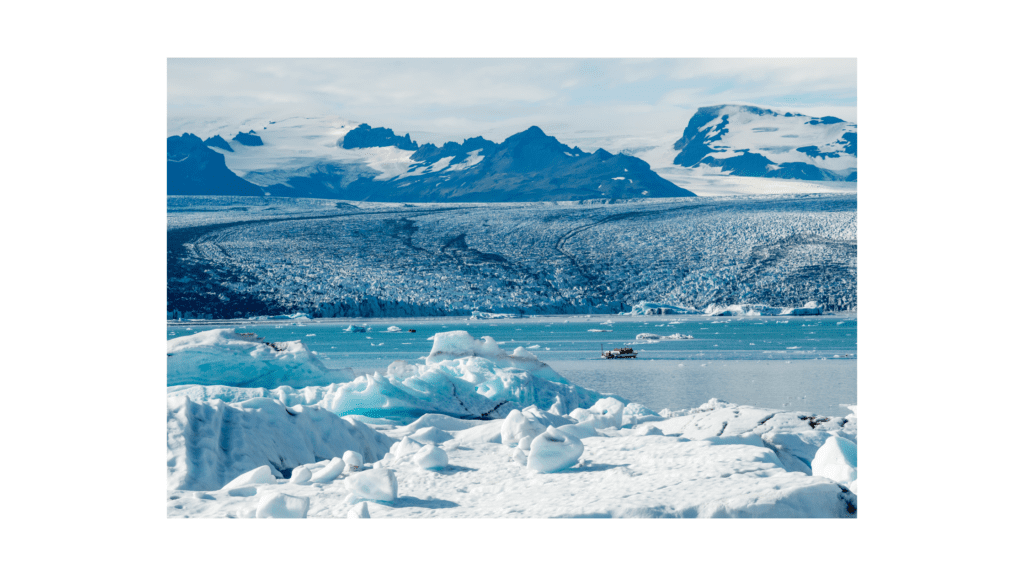 The namesake for Vatnajökull National Park is Europe's largest glacier Vatnajökull. Beyond the stunning glacial landscapes with glowing blue ice pack, Vatnajökull offers so much natural beauty in its vast expanse. This enormous park covers 13% of Iceland and includes Vatnajökull glacier and surrounding areas. Mountain peaks, volcanos, powerful waterfalls, craters, lush vegetation, black sand deserts and hiking trails on which Reindeer are sometimes spotted are only a handful of the possible adventures once can experience in Vatnajökull National Park.
Þingvellir National Park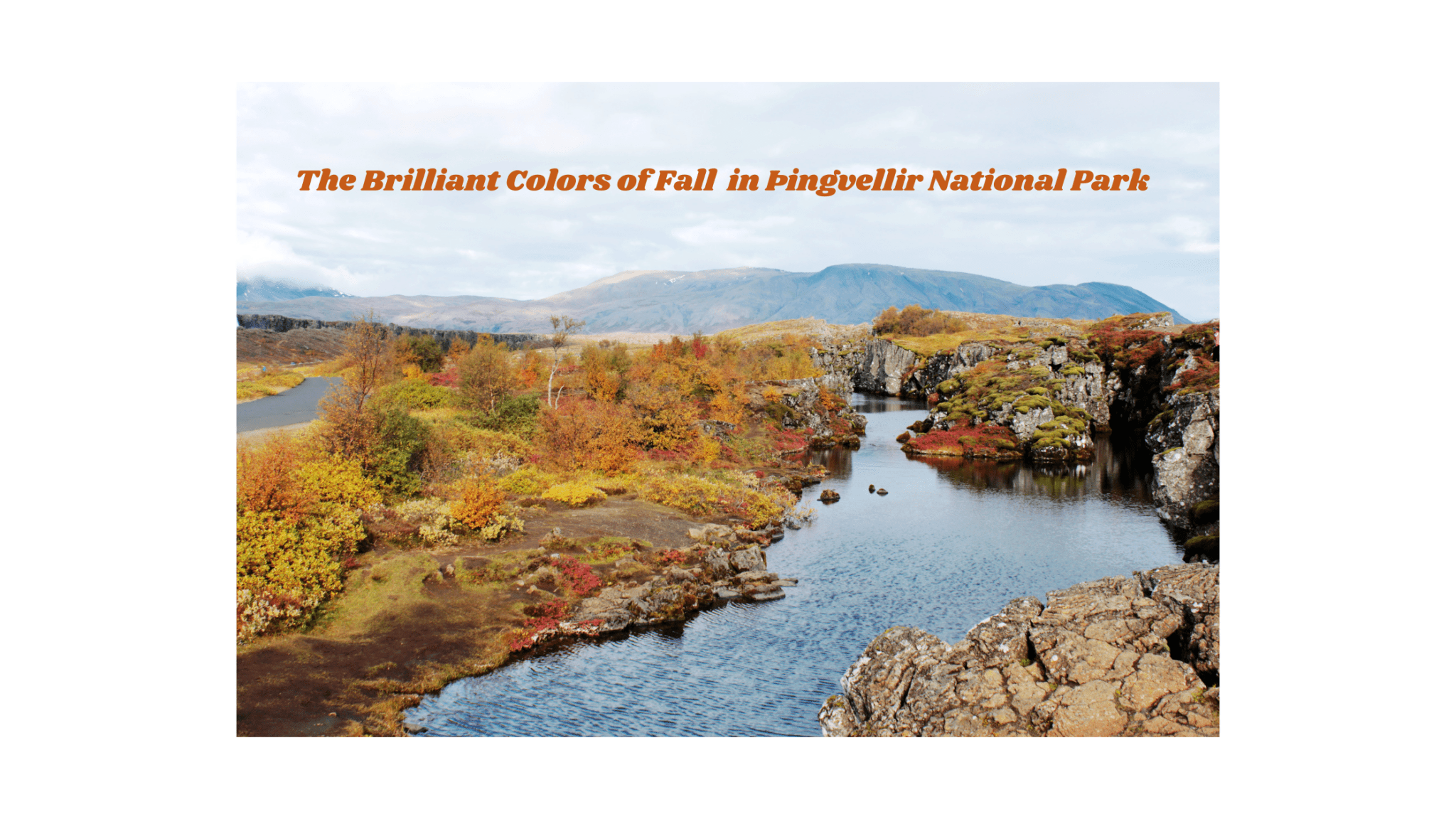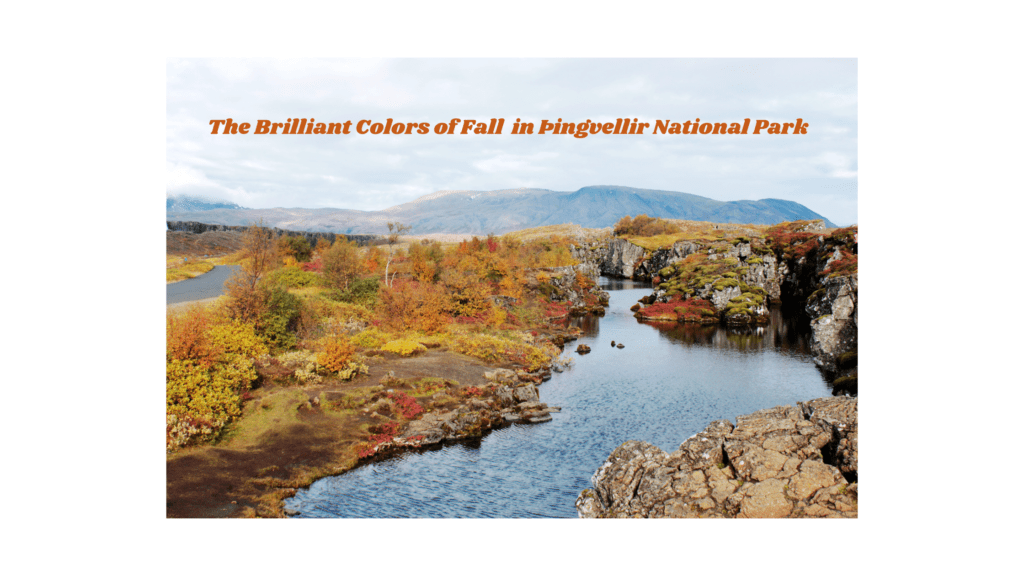 Known as the Crown Jewel of Iceland, Þingvellir National Park holds both historical and geological gems within its borders. Established as Iceland's first national park in 1928, Þingvellir National Park has since been listed as a UNESCO world heritage site. The rich history of the park includes the founding of Iceland's parliament here as early as 930 making the oldest operating parliament in the world. This park is one of the stops on the Golden Circle and offers an abundance of adventures. On the bucket list for many scuba divers is a dive in the Silfra fissure. This unique dive experience with crystal clear waters provides some divers with the sensation of hanging midair. Those preferring to remain on land can choose hiking trails, angling, or horseback riding on the famous Icelandic horses amongst other adventures.
Snæfellsjökull National Park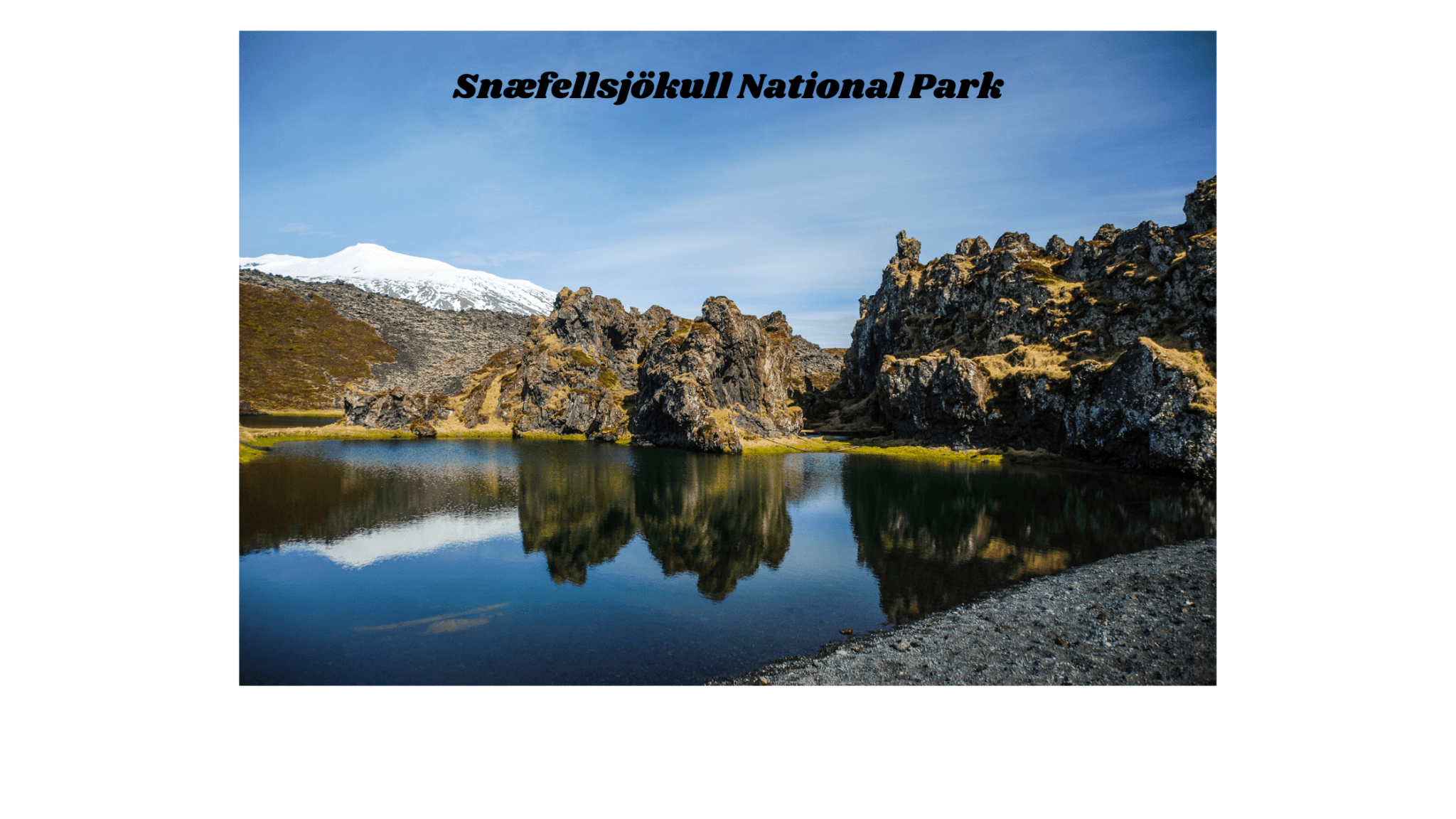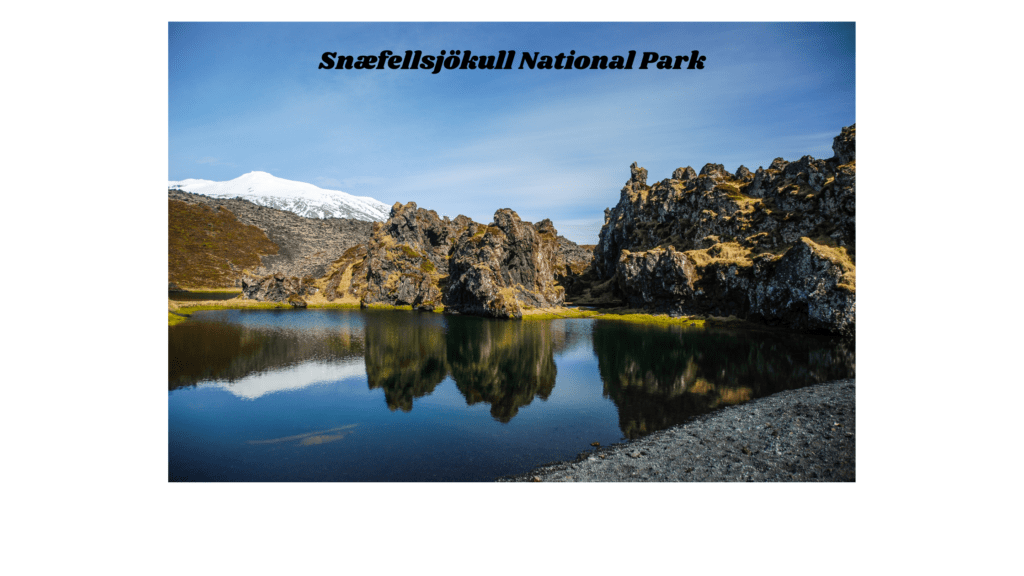 In the western reaches of Iceland visitors will find Snæfellsjökull National Park. This park stretches from the tip of the Snæfellsjökull glacier, the big draw for most visitors to this park, all the way to the coast. Home to one of Iceland's 32 active volcanic systems, the landscape surrounding the Snæfellsjökull volcano is other worldly, giving visitors the feeling of being on another planet in its rugged beauty. This park combines geological wonders with historical sites, lava tubes, wildlife, black sand, and golden sand beaches, and of course hiking. Stop in at the visitors center for information on current conditions and guidance from the park rangers.
To see all that these parks have to offer and plan your perfect adventure, contact an Awaken Travels specialist to get your journey started.
Travel Style to Suit All Needs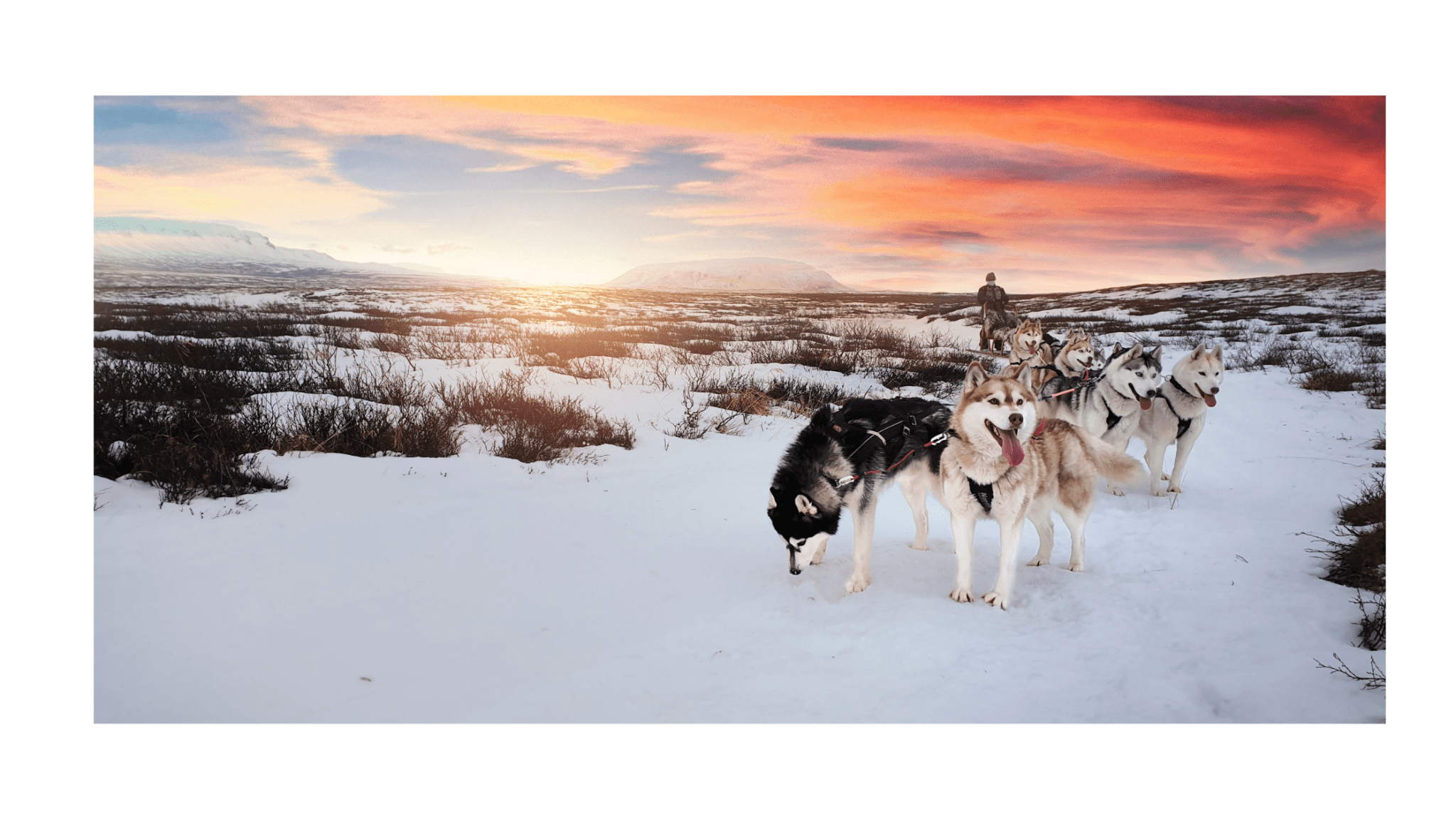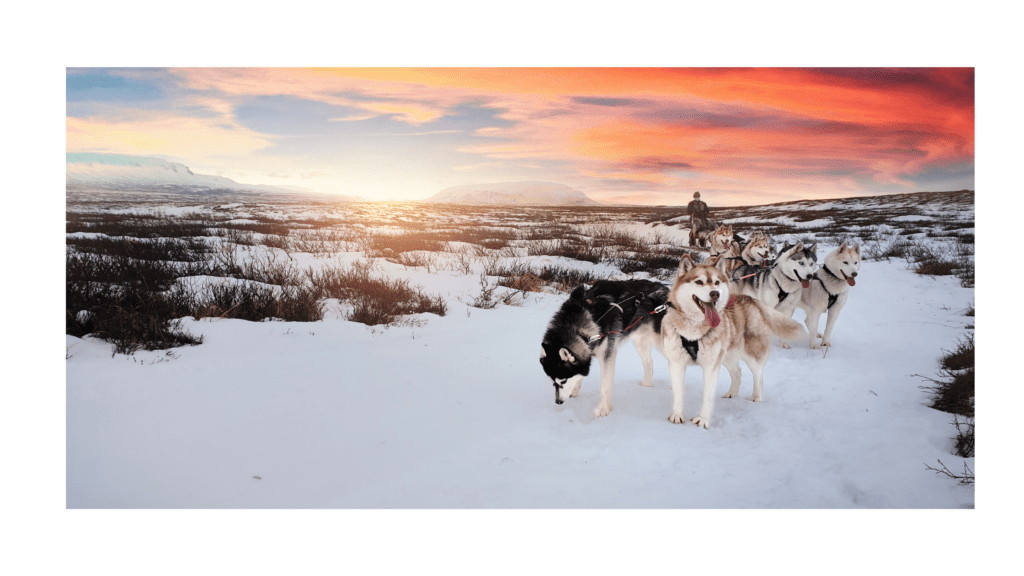 With so much to see and do, you'll want some insight on the best medium for your travels in Iceland. Iceland is a perfect destination for traveling by land or by sea. If you want to travel independently, with a group or private tour there are many options. Driving is easy for those of us coming from North America as Icelanders drive on the right side of the road. Always, however, be aware of changing weather conditions throughout the year that can cause road closures.
Cruising the circumference of the country offers a different perspective of Iceland's awesome landscapes while including great land excursions for the best of both worlds. You choose a travel style that best suits you or experience a combination of adventure types with a land and sea package.
With several in country flights originating from Reykjavik Domestic Airport, travelers can quickly get to other destinations in Iceland allowing for pinpointed exploration without the time spent driving. With so many different options, Awaken Travels can help you customize an itinerary for your ultimate adventures. Contact us and we will get you on your way to this mystical and exciting country!
Similar Posts: