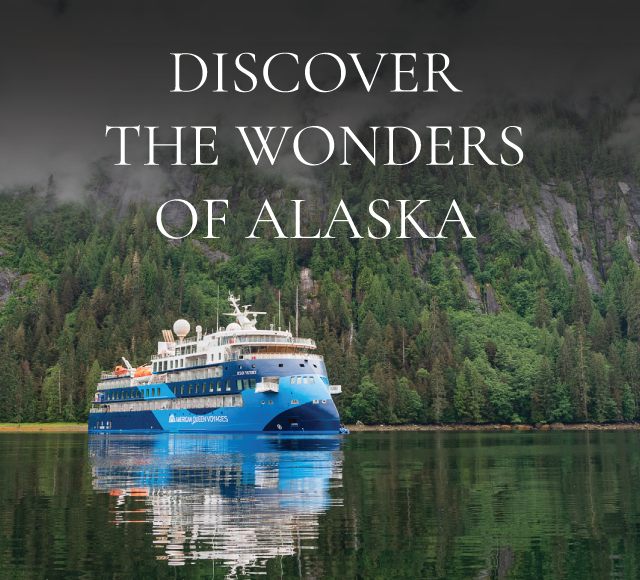 Awaken Travels, in partnership with American Queen Voyages, invites you to embark on an extraordinary journey to Alaska. This trip is not just a vacation; it's an exploration of the stunning landscapes and cultural richness of British Columbia and Alaska. Every day brings a new discovery, immersing you in the splendor of nature.
Why Choose Awaken Travels for Your Alaskan Expedition?
Luxury Travel Redefined: In collaboration with American Queen Voyages, we offer unparalleled luxury travel experiences. Our journey to Alaska promises breathtaking views and cultural richness that you won't find anywhere else.
Personalized Adventures: We believe in creating trips that reflect your style. Teaming up with American Queen Voyages, we ensure that your Alaskan adventure is tailored to your preferences, making each experience unique and unforgettable.
Exceptional Group Travel Options: Are you planning a group trip? We specialize in memorable group travel experiences. Whether it's a corporate retreat or a family reunion, we manage every detail, ensuring a hassle-free and enjoyable journey.
Unforgettable Special Occasions: Specializing in bespoke events, we organize celebrations in stunning destinations. Whether it's a wedding or an anniversary, we make these moments extraordinary and memorable.
A Client-Centric Approach: Our clients are our top priority. We are committed to delivering exceptional travel experiences. We focus on perfection in every aspect of your trip, ensuring a seamless and enjoyable journey.
Your Alaskan Adventure with American Queen Voyages
Book by November 30, 2023: Secure your spot on this exclusive Alaskan voyage. This opportunity is not to be missed.
All-Inclusive Luxury Experience: Our package includes guided tours, Zodiac and kayak adventures, unlimited beverages, exquisite dining options, and much more, ensuring a comprehensive and luxurious experience.
Explore Unique and Remote Destinations: Visit the culturally rich Tlingit village of Kake, the tranquil Frederick Sound, the charming Petersburg, and the majestic Chatham Strait.
---
BOOK BY NOVEMBER 30, 2023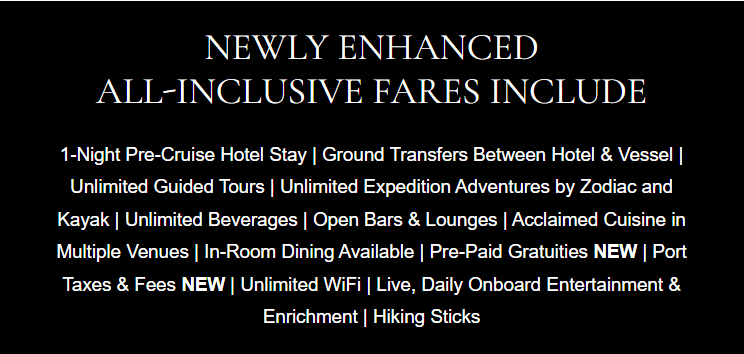 ---
Join Us on This Unforgettable Alaskan Journey
Contact Awaken Travels today to plan your Alaskan expedition with American Queen Voyages. Our team is eagerly waiting to help you craft the journey of your dreams. Embark on this remarkable adventure and create memories that will last a lifetime.
SITKA TO VANCOUVER
(OR REVERSE)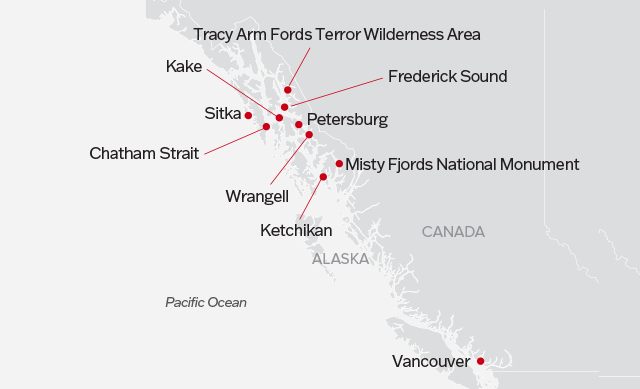 ---
SHORESIDE DISCOVERIES
FREDERICK SOUND & KAKE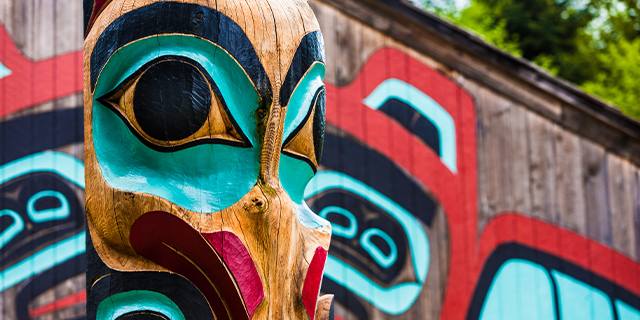 Experience the untouched beauty of Alaska in these remote destinations. They offer a genuine wilderness experience that is perfect for those seeking an authentic Alaskan adventure.
PETERSBURG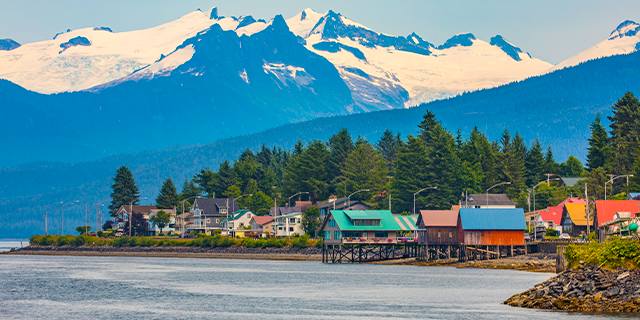 Known for its charm, Petersburg is an Alaskan hidden gem. This village provides a unique opportunity for a full day of exploration, away from the crowds of larger cruise ships.
CHATHAM STRAIT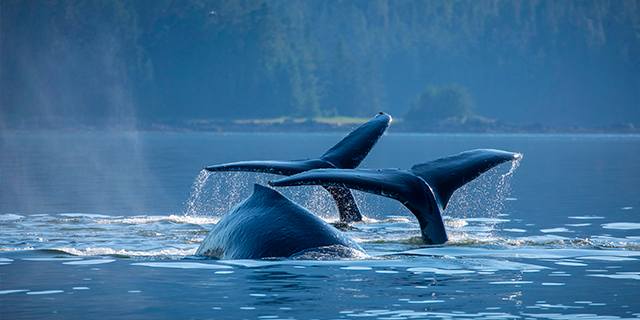 Journey through the Chatham Strait, surrounded by the stunning scenery of the Alexander Archipelago. This area offers a peaceful escape into the heart of nature.
Additional Activities and Experiences
Wildlife Watching: Alaska is renowned for its wildlife. During your journey, you may encounter whales, eagles, and bears in their natural habitat.
Cultural Insights: Learn about the rich history and traditions of the Tlingit people, adding depth and meaning to your voyage.
Photography Opportunities: The breathtaking landscapes provide perfect opportunities for photography enthusiasts to capture the beauty of Alaska.
Are You Ready to Explore Alaska?
Your incredible Alaskan adventure awaits with Awaken Travels and American Queen Voyages. This is a chance to create lasting memories in one of the most beautiful and pristine places on earth.
📞 To start planning your journey, contact us at 541-944-0563 or email [email protected]. Let's embark on this remarkable adventure together!