June is a beautiful month for honeymoons. Destinations the world over are warming up, many of the hot tourist spots are blowing off the dust of the off season and ramping up to full-season mode. June is when many of the biggest spots will have everything open, active, and ready for your perfect romantic getaway. They are rolling out the red carpets to their cities, and you will be their guests of honor.
This also can come with a few considerations as well. June is when schools begin their summer breaks, and families begin vacationing in full force. The beginning of high-season for travel also means the beginning of high-season pricing in order to maximize the profits for the year while the tourists are in town. 
We have put together a list that takes advantage of the warming weather, as well as some less-touristed destinations to bring you the epic honeymoon you have been dreaming of. 
Seattle
Seattle is a rapidly growing city that still has a lot of small-town charm. For most of the year Seattle has a bit too much drizzly rain for most people to want to bank their dream honeymoon on, but between June and mid-September the rain subsides leaving a lush garden of green that is only possible from all that rain. Seattle is an outdoor paradise as well as a foodie's dream. From here you can wake up early, ski in the mountains and surf on the ocean in same day if you wish. World-class hiking, mountain biking, diving, climbing, and dozens of other adventures are all within a few hours of Seattle, if that. But don't get the impression that Seattle is only for outdoor people. There are many other facets of this gem for you and your loved one to enjoy together.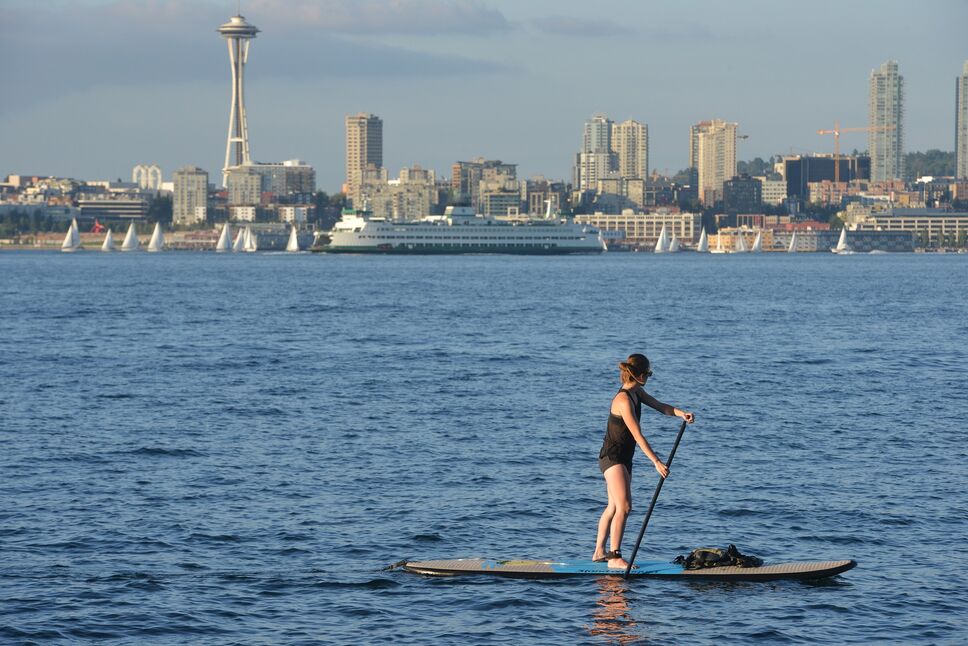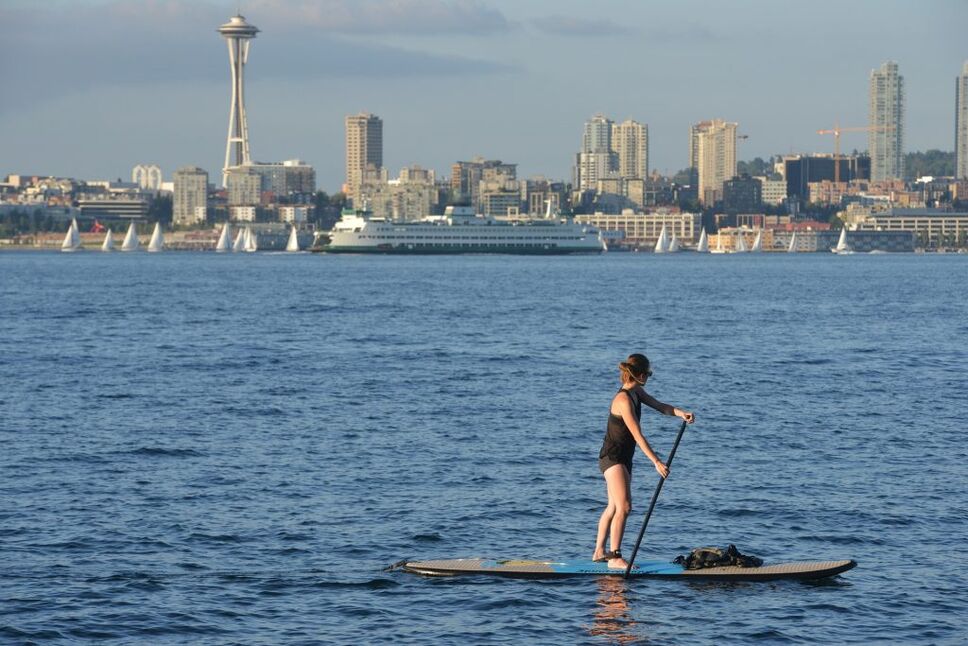 The restaurant scene is Seattle is some of the best in the U.S. Get yourselves a reservation for dinner at one of the top twenty restaurants in the U.S. as ranked by Gourmet magazine, Canlis and enjoy one of the most memorable dining experiences you may ever have. Have lunch at Salumi, an Italian sandwich shop which also happens to cure all their own salami and prosciutto in-house. Don't skip the seafood while you are here either. Visit The Walrus and the Carpenter for a tray or two from their wide variety of oysters on the half-shell before digging into their ever-changing menu of local regional offerings. The perfect stop for a classy, but relaxed dining experience that perfectly suits a Seattle honeymoon. Also, the first Starbucks is here in case you want to see a piece of coffee empire history.
For a bit of romance outside of the big city, head to the San Juan Islands. A stunning ferry ride takes passengers into these remote islands where your secluded cabin awaits.
Cruise to Alaska 
Is your dream honeymoon a trip where you have to plan almost nothing, but see many beautiful sights? Take in ever-changing gorgeous natural scenes, but also cuddle up in your room together and never have to do a thing you don't want to? Do you prefer to have all the amenities of the city, but all the views of being in the middle of nowhere? We have the honeymoon for you.
Take an Alaskan cruise. June just the right time to be there. Still cool, but not terribly cold, still a reasonable amount of snow and ice to see. You get the beauty and majesty of the Alaskan wilderness and wildlife without having to completely freeze in the process.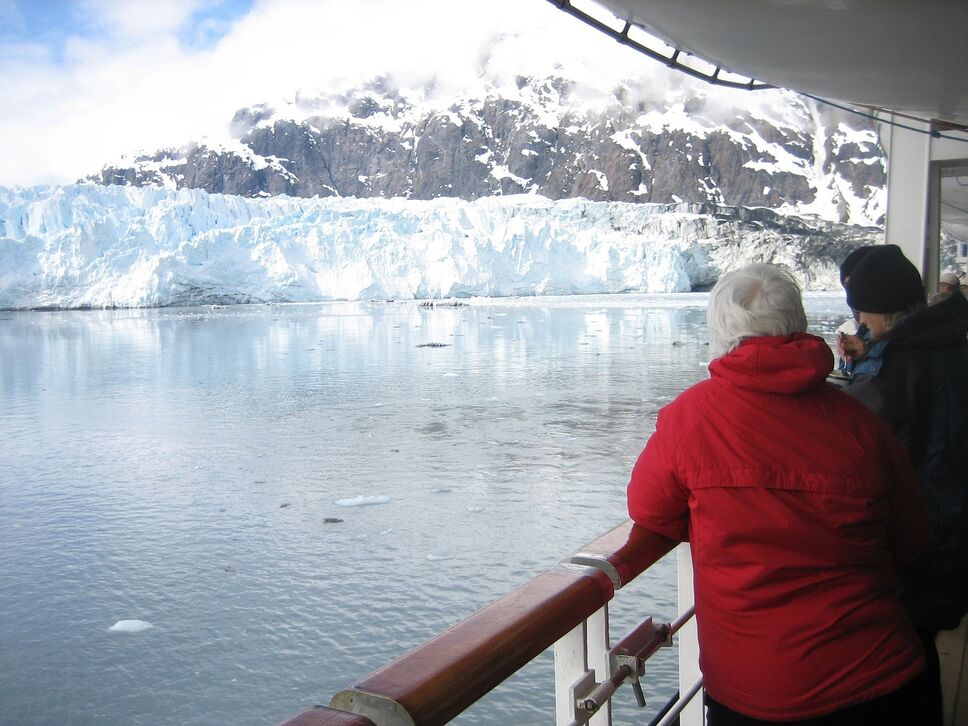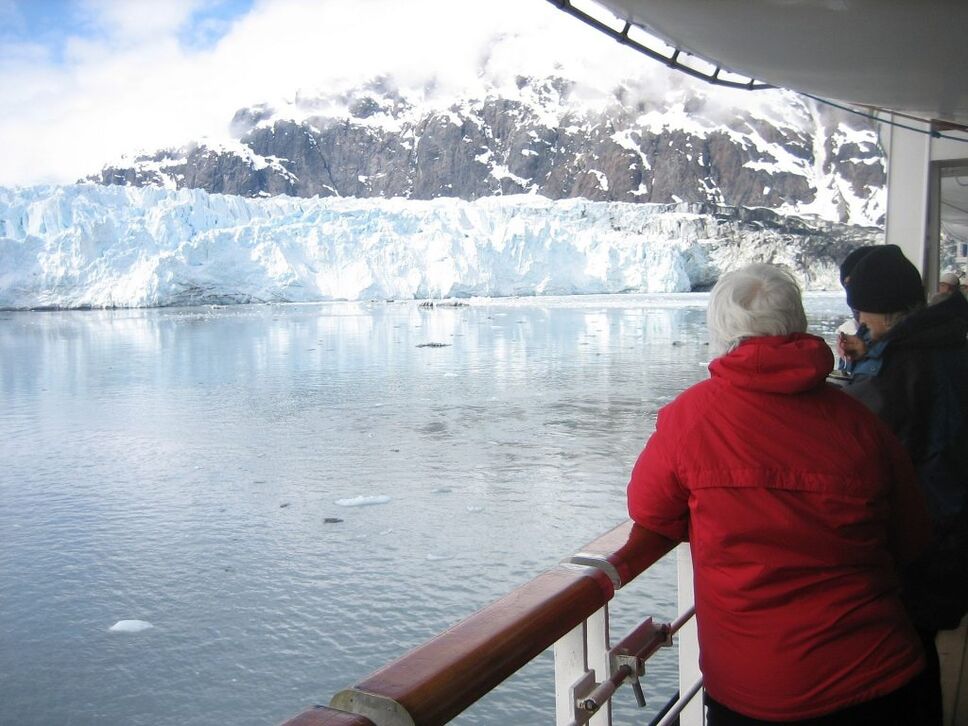 Almost every major cruise company offers cruises to Alaska during June, so you will be spoiled with choice. Generally you'll leave from Seattle, or Vancouver, Canada, with a few leaving from various California locations, but from there the trips vary greatly. 
If you would like to stay in the luxury and comfort of a cruise ship for the entire journey, heading from stop to stop along the coast, that's an option. If you prefer to journey inland deeper into Alaska heading to a national park like Denali, or the gold rush town of Skagway, those are options as well. Thanks to the simplicity of cruise packages, you don't have to figure out any of the little details. Once you pick a package, your work is done. Sit back with your loved one and enjoy the ride, the views, the food, and the pampering.
Brno, Czechia
This small city is soon to be on everyone's must visit list. Much like the capital city of Prague, Brno has absolutely gorgeous architecture to wander through and Instagram to your heart's content. Until 1948 Brno had been the capital of Moravia, and has all the beauty and culture of any other capital city in the region, but far less tourism.
Walking through Brno is like having your own secret European tourist destination, which we think is absolutely perfect for a honeymoon. The locals far outnumber the tourists anywhere in the city, something that is becoming quite difficult to find these days. But hurry, because this might not be the case for long, and these gems can be hard to hide.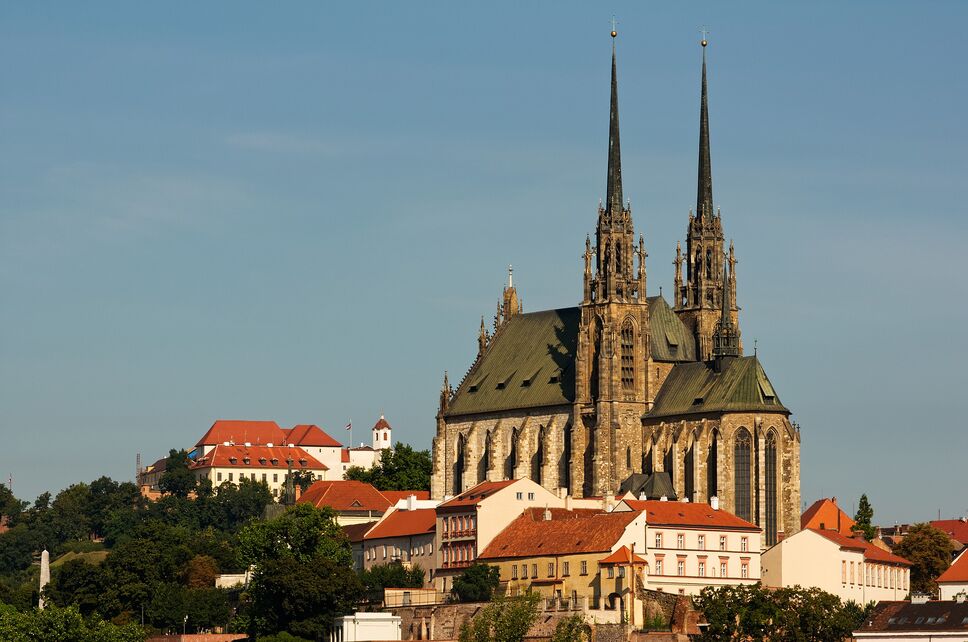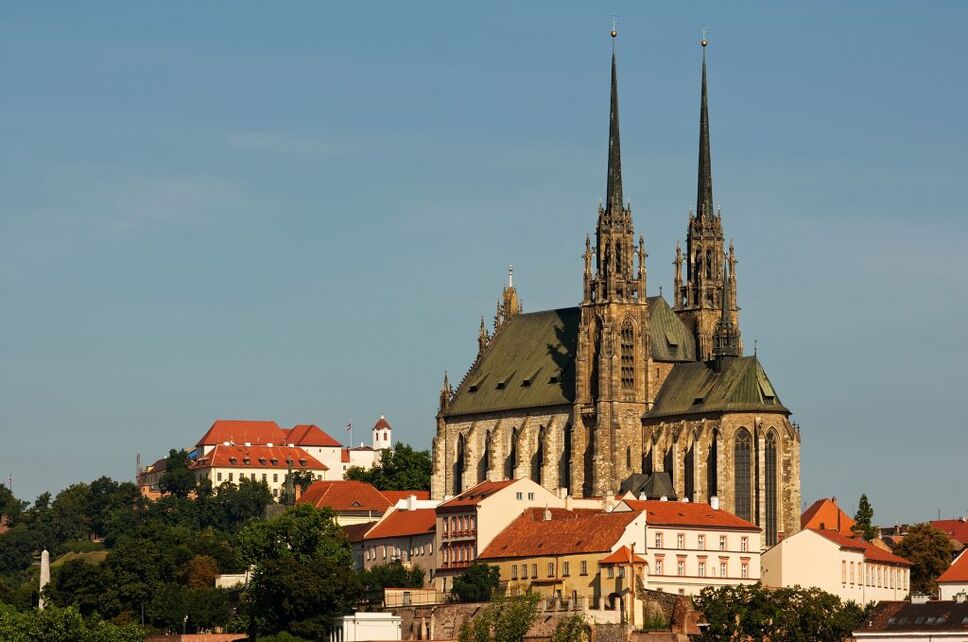 You could spending your entire honeymoon here wandering. Castle to cathedral to restaurant to pub – the perfect simple European vacation is as easy as walking around this former capital. Visit Veveri Castle, an 11th century hunting lodge that has been kept in its grand form to this day for you to experience. Next, the Cathedral of St. Peter and Paul which is of such great significance, it is actually on the Czech 10 crown coin. The awe and romance of the city is unforgettable.
Now that you have built up a hunger, head to Pegas, for some of the most authentic and hearty local meals around. For beer lovers on honeymoon,  have a pint of the Pegas beer which is brewed right in front of you, at the second oldest brewery in the country.
This is our ideal untouched and charming European honeymoon destination.
For more adventure, it's an easy train ride to Prague, Vienna, or Budapest.
Skopje, Macedonia
Skopje is another hidden gem of Europe –  the perfect honeymoon for experiencing a part of Europe that few travel to, and seeing truly ancient historical sites in person. Beautiful hotels, romantic restaurants, a completely walkable city, and as many nightclubs as you could ever want. This is for honeymooners who want adventure and history alongside parties, all set in a place none of your friends are likely to have been, or maybe even heard of before. 
Founded in the 3rd century BCE, Skopje is by no means a new city. It has had a long history of control by a number of empires as they passed through the region. But this amounts to ancient sites built by various empires and often demolished by others. An amateur archaeologist's dream. Head to the Old Bazaar and its three former caravansaries (destinations for camel trade caravans passing through the region from the Far East) and stop for a meal of your own in one of the cafes now in their courtyards. While in the Old Bazaar, visit the market stalls and small shops around with beautiful goods from all over the Balkans. For a view over the city, go up the hill to the Skopje Fortress, built to defend the region. See the Turkish baths that remain today as museums.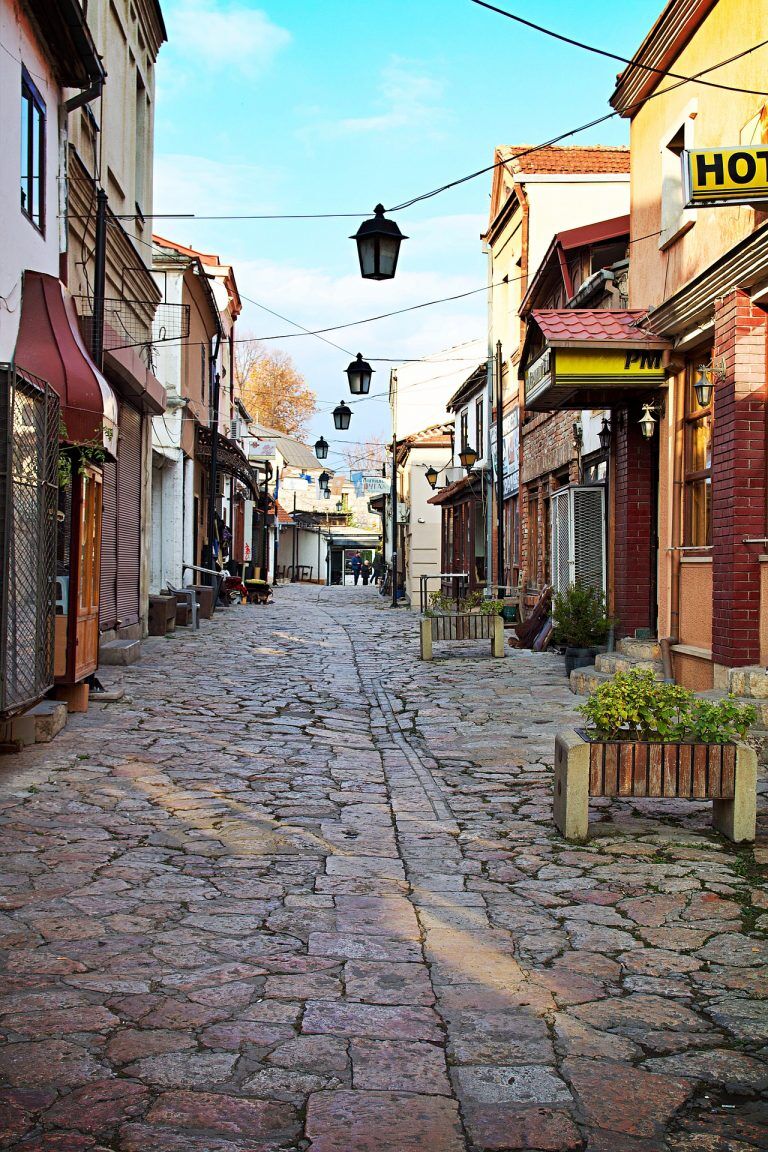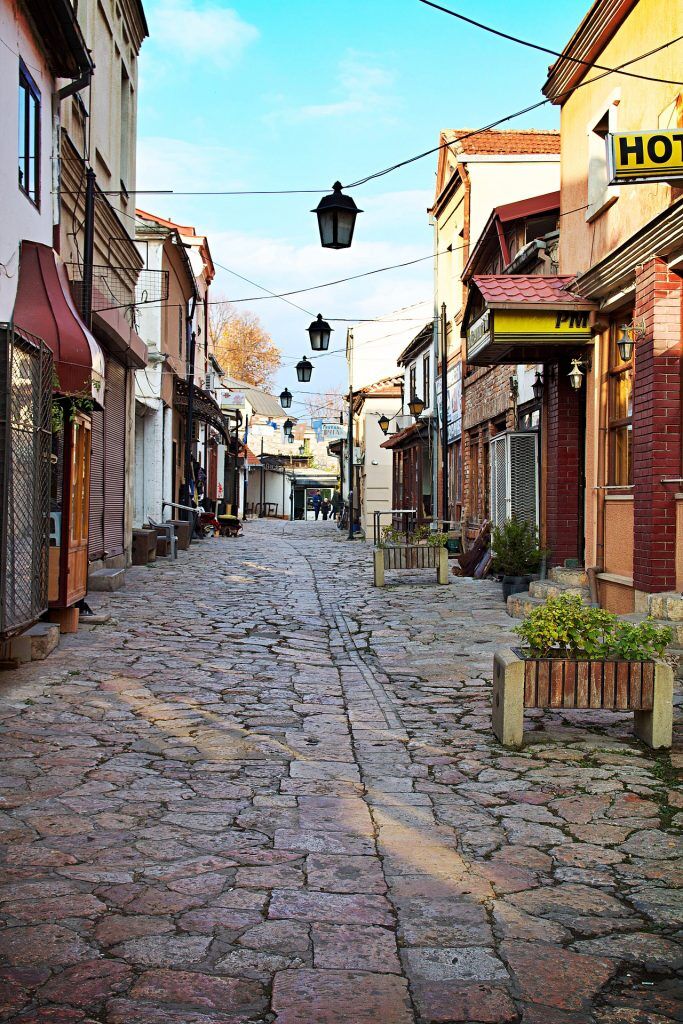 If you have extra time, visit Kokino – a day trip outside the city –  a bronze-age "megalithic observatory". (Think Stonehenge, or Angkor Wat) There are large stone formations found which are believed to have been used as an astronomical observatory. Since this is a honeymoon, don't forget to pamper yourself. Consider staying at the Hunter's Lodge Kamnik. This hotel sits on a working vineyard with a perfect restaurant in case you want to stay in for the evening. Also of course being a vineyard, the restaurant offers over 150 wines to choose from to pair with your meal.
Planning your honeymoon for June?
We'd love to hear where you're going! Do you have a place you think is perfect for a June honeymoon? Let us know in the comments below.
We're romantic honeymoon experts and would love to help you plan the best honeymoon! Let's get planning!
Similar Posts: