It is time to get back to the joy of seeing the world and Hawaii is ready to welcome you! The Hawaiian Islands have so much to offer from the expected to the extraordinary. Maybe you've taken a trip to Hawaii and are planning your next, or if it's your first time, you might be wondering how to choose which Island to visit. The five main Hawaiian Islands have some similarities, but each also has a distinct culture and flavor all its own. You cannot go wrong with the beaches, watersports, resorts, and entertainment on any of the islands. However, Hawaii is so much more than beaches. Here are some "off the beachy path" places to visit. Contact Awaken Travels to help you plan the perfect fit and best deals for your next vacation.
Oahu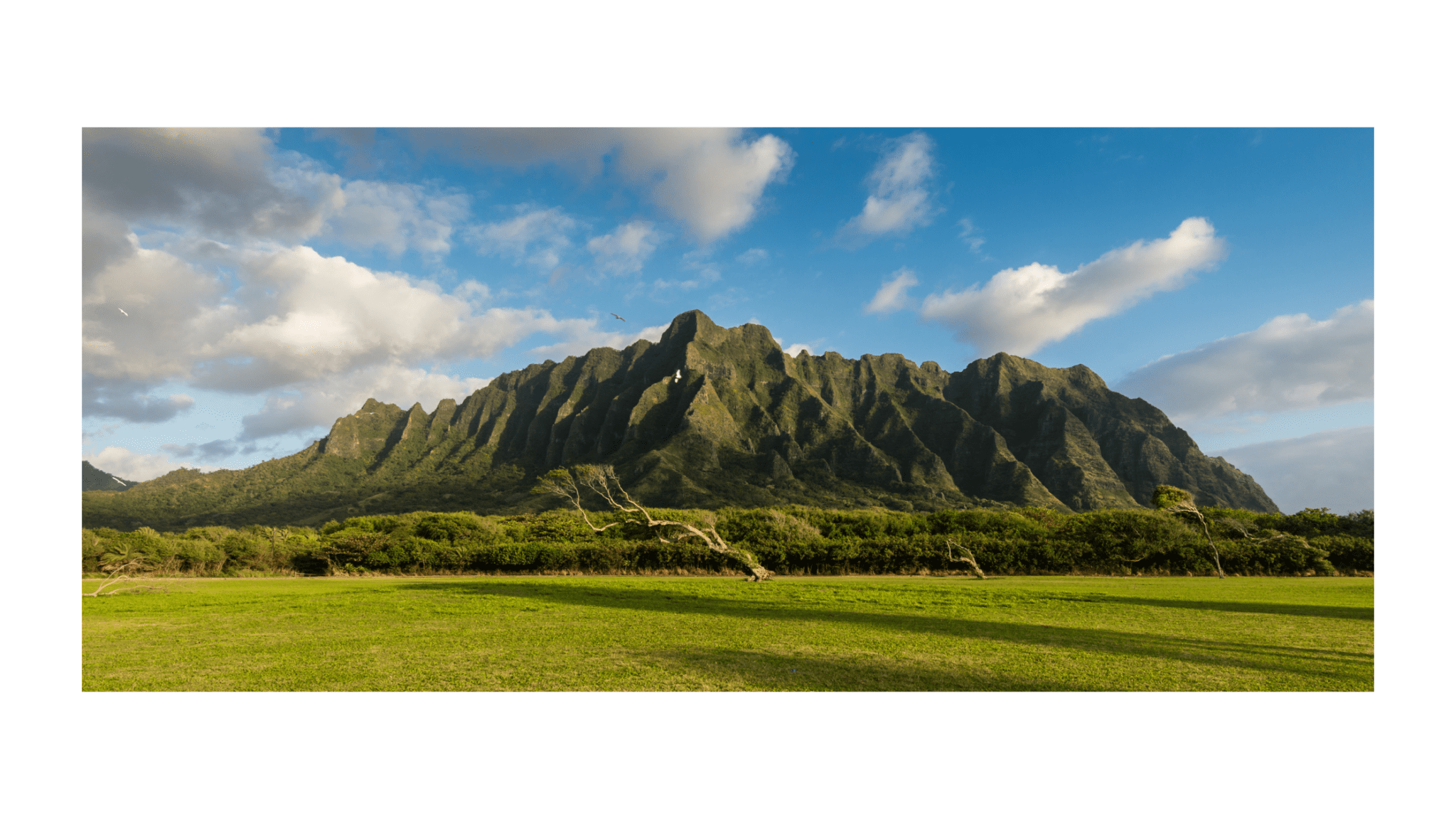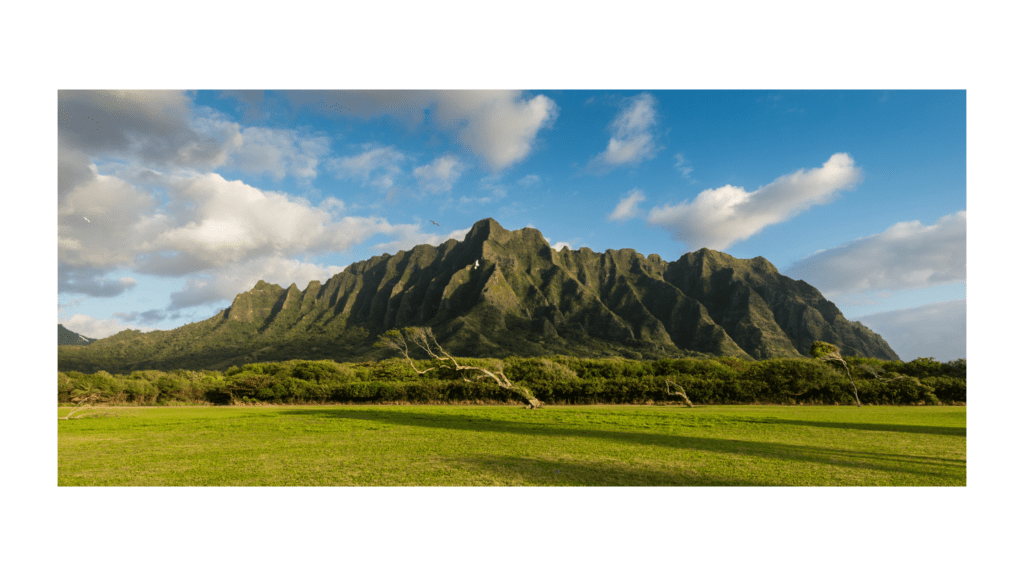 Oahu is the most populous of the Hawaiian Islands and is home to Honolulu, the state capitol. Like all the islands, Oahu has beautiful beaches including the famous Waikiki beach with its beautiful waters, high-rise hotels, excellent dining, and high-end shopping. This island is also full of history and rich in Hawaiian culture. Visitors that want more than water and sand can tour the Iolani palace or visit the incredible Bishop Museum in Honolulu. We were so impressed with Pearl Harbor and all its incredible exhibits; it is a must for any history buff. We did and around the island in a day drive, stopping to watch a horse show, snorkel Turtle Bay, and took a short hike to some ruins. Waikiki Trolley has three lines and thirty stops allowing passengers to take in all the beauty of the island while someone else does the driving. I found this a particularly nice option for going to Diamond Head as the ride offers breathtaking views.
History in Waikiki
There are also two historic hotels on Waikiki beach worth strolling through. Stepping into The Moana Surfrider Hotel or The Royal Hawaiian is like stepping back in time. These hotels were here before Waikiki was built up with high-rises. The Surfrider has a soulful feel like no other on the beach. Venture up the main staircase to a gallery of historic pictures and objects from the hotel and surrounding area. If you can, snag one of the rocking chairs on the veranda just above the main door of the hotel. Sitting in this spot and watching the hustle and bustle of modern-day Waikiki, you can imagine the scene in 1901 when this hotel first opened. At the hotel, we enjoyed dinner at the Beachhouse restaurant and listening to live music under the historic Banyan tree. Nestled on impeccably landscaped grounds, the Royal Hawaiian has a different vibe than the Surfrider. With airy verandas full of natural light complimented by rich dark woods and furnishings, the Royal Hawaiian combines traditional Hawaiian with luxurious Asian decor for an atmosphere of elegant retreat. Enjoying a drink at one of the hotel restaurants overlooking Waikiki Beach is an experience to savor. Let Awaken Travels help you to make the most of your Hawaii vacation, so you don't miss a single thing that Oahu has to offer.
Hawaii: The Big Island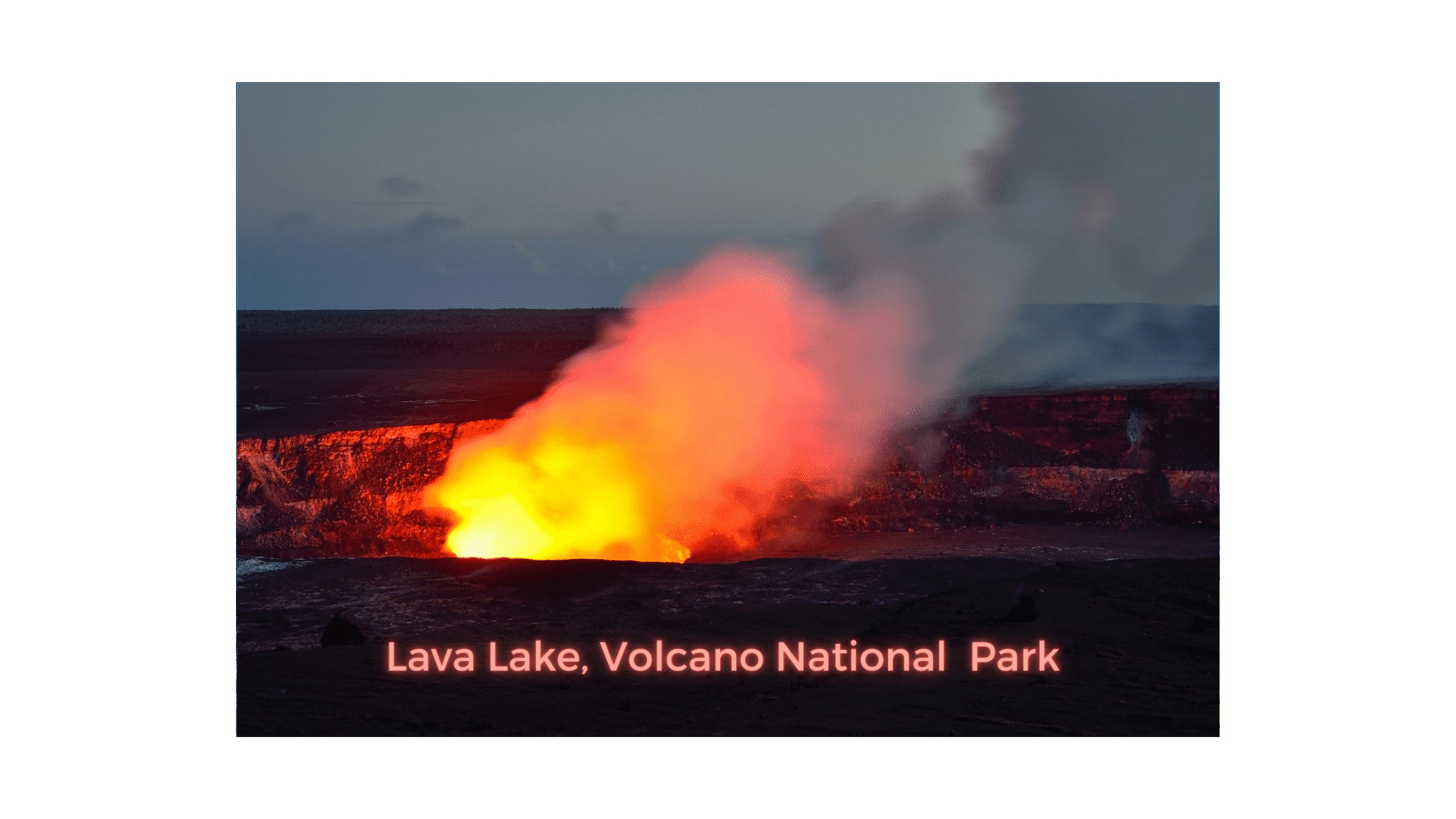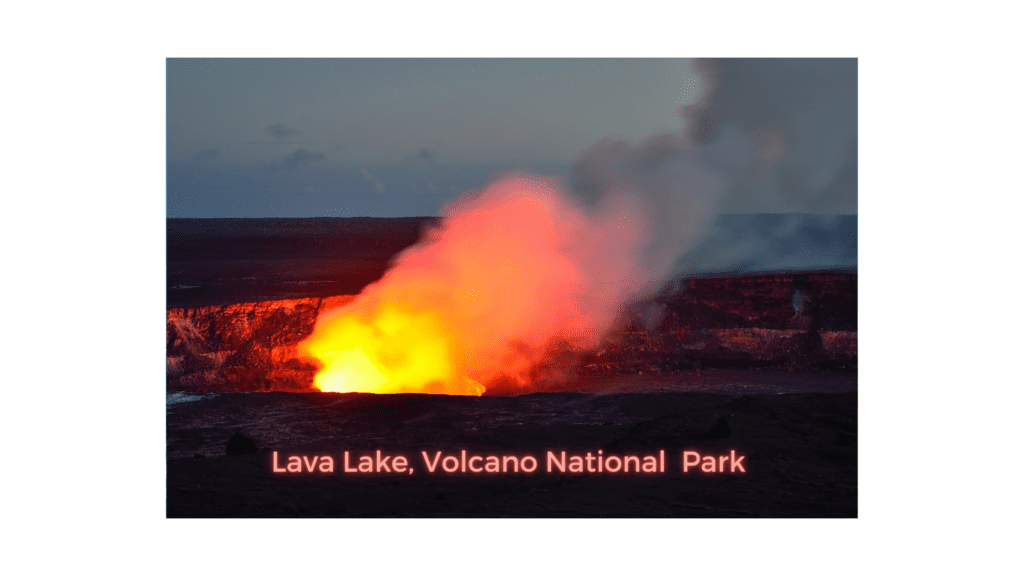 The largest of the islands in the archipelago is also called Hawaii but its nickname "The Big Island" helps to keep things clear as mud when talking about the state. The Big Island has something for everyone. Hawaii has all the usual treats associated with the islands: beaches, abundant fish and coral, luaus, and watersports. Look deeper and find that Hawaii holds some unique treasures only found on this island.
Volcano National Park
This is the only island with an active volcano, and it provides dazzling displays of color and power that leave a person in awe. Many visitors staying at beach resorts take a day trip to Volcano National Park. Viewing the lava lake is not to be missed and best after dark. Rather than navigate the roads late at night, we book a night at a nearby hotel, which allows us ample time to appreciate the park. It is important to remember the conditions and lava flows in and around the volcano can change rapidly, so always check the National Parks website for the latest conditions https://www.nps.gov/havo/index.htm. One thing that does not seem to change…the restaurant at the Volcano House has some of the best banana cream pie on the planet.
Explore Ali'i Drive
You will find all kinds of shops and people on Ali'i Drive in Kailua-Kona. With kitschy souvenir and t-shirt shops, surf shops, high end art galleries and jewelers, and locally crafted items by skilled artisans, restaurants, bars, ice cream and shave ice shops; Ali'i Drive is a fun spot to wander. For those looking for a break from the afternoon heat, there are some often overlooked places that can provide a welcome respite. The lobby of the Marriot King Kamehameha houses an incredible exhibit of Hawaiian cultural artifacts and art. Each piece is documented explaining its significance in culture or history. This is a museum quality exhibit, for FREE! A little further down Ali'i Drive you find Hulihe'e Palace. This exquisitely restored historical home was inhabited by various members of Hawaiian royalty over the years. Docent-led or self-guided tours of the home include exhibits with artifacts and photographs as well as rooms with period furnishings. The back verandas have rocking chairs which offer a peaceful place to sit, relax and watch the ocean. There is a wonderful gift shop on the grounds that has some unique and authentic items. Across the street from the palace is Mokuaikaua Church, Hawaii's first Christian church. It is worth stepping into this church no matter what your beliefs. Dedicated in 1837, this beautiful building was added to the National Register of Historic Places in 1978. Kona's farmers market on Ali'i drive is sourced by local farmers and open Wednesday through Sunday. This vibrant market offers fresh fruit and veggies as well as baked goods, coffee, local crafts, gifts, and quite a bit of shade. Ali'i drive has many nooks and crannies, you could spend all day exploring them and may be surprised by what you find.
Some other places we love to visit are the town of Hawi with its old town feel and fantastic shops and restaurants; South Point – the southern most point of the U.S.; the small, but exquisitely painted St. Benedict's church; Captain Cooks Monument; the hills, farms, and horse country of Waimea; The Place of Refuge; the black and green sand beaches and bays and coves encompassed with lava rock. The point is, from adventure to beach fun, to nightlife and shopping, to cultural and cerebral activities, this island has it all and who better to help you plan your itinerary than one of the travel specialists at Awaken Travels?
Maui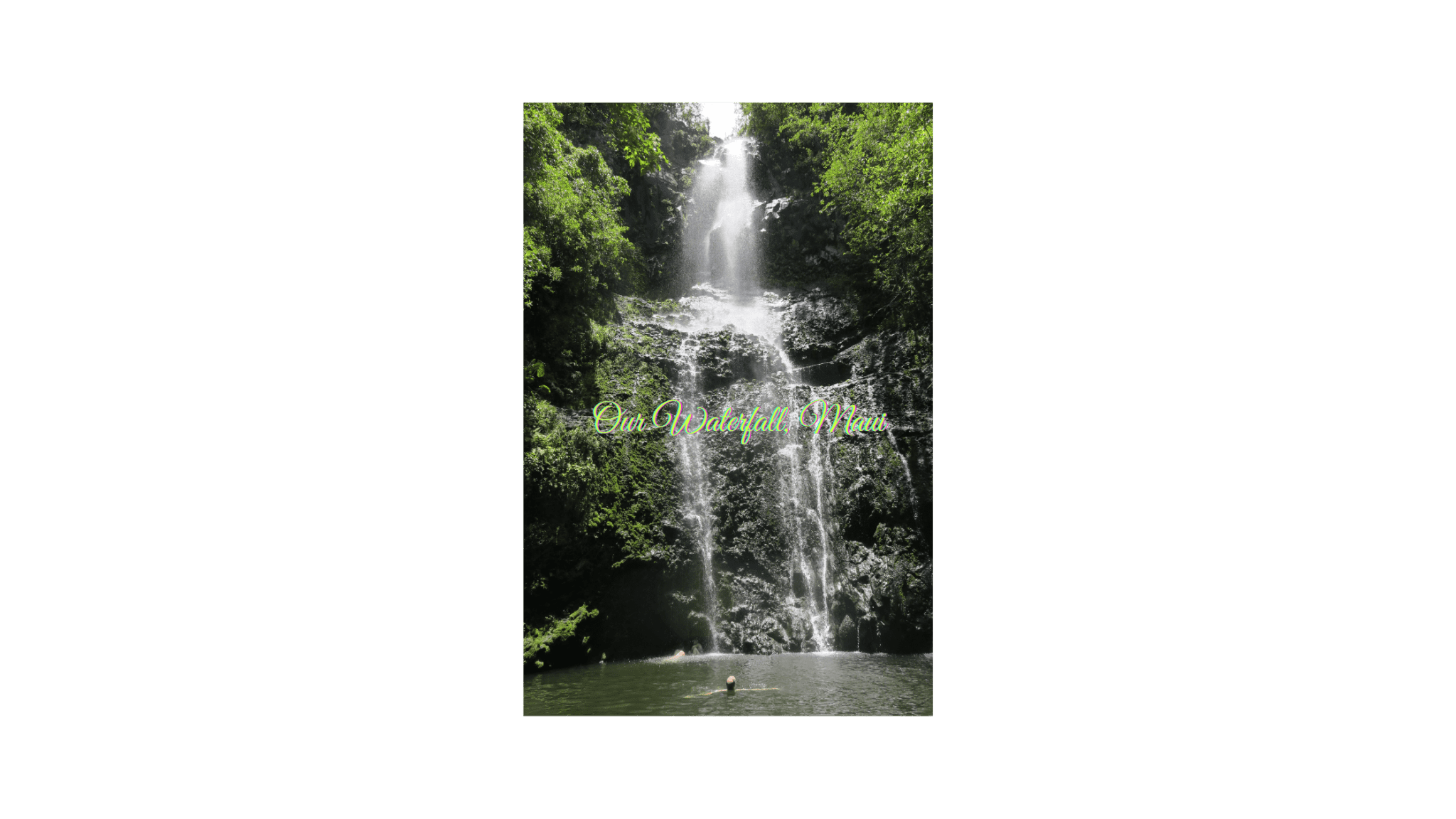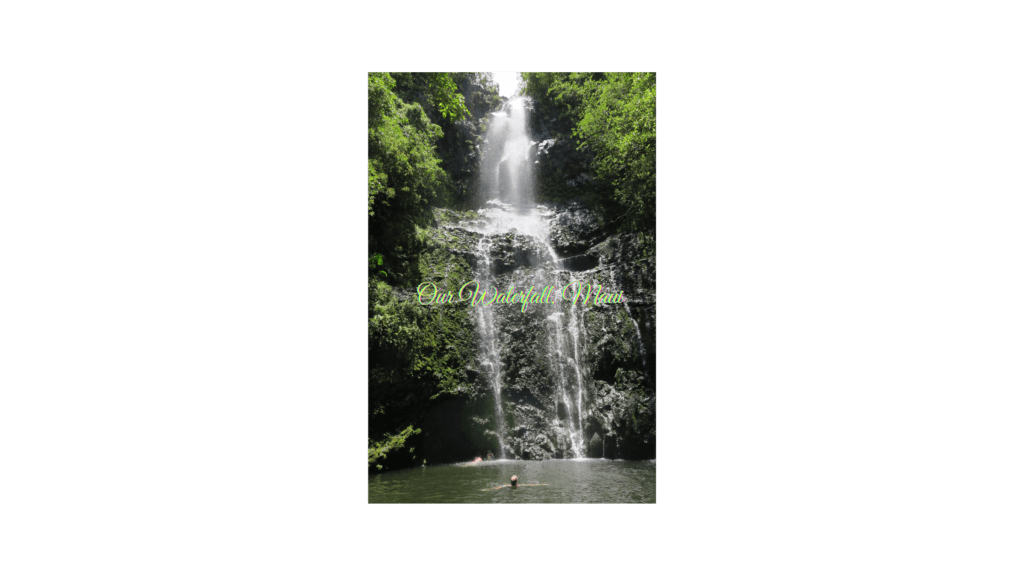 Known as the playground the wealthy, Maui has a reputation for being more expensive than the other Hawaiian Islands. The truth is Maui does offer some extraordinary accommodations but also provides a variety of options making it accessible to most budgets. That is good news for all of us because Maui is home to many pristine beaches, and much natural beauty providing a feast for the eyes. Haleakala National Park with its sub-tropical rain forest and stark volcanic landscape is a big draw. There is much to see and it is well known for sunrise viewing from the summit. Sunrise viewing requires visitors to obtain a permit or book a commercial tour for entrance to the park.
The Road To Hana
Another Maui favorite is the Road to Hana. There are different ways to do this trip and visitors should consider talking to their Awaken Travels Agent about the options. Most consider this a day trip, doing the road to Hana and going back the same way they came in about 10-12 hours. There are several stops along the way that are worth experiencing but you won't have a lot of time to take them in if you do this trip in one day. We did the drive over the course of two days, staying at a hotel in Hana overnight and coming back to Ka'anapali via the second half of the road instead of the same way we came. Doing so resulted in one of our most unexpected yet treasured family memories. On the second leg of the trip, we stopped at a small ceramic shop in the home of the artist. As we were about to leave my husband asked the friendly owner if she knew of any good swimming holes coming up on our drive. She gave us detailed directions, telling us what to look for as the pull off from the road. This was a spot only locals knew about and when we arrived, we believed it. The "parking area" was a dirt patch hidden in the lush greenery, the walking path was one person wide and equally camouflaged by the vegetation. You would have to know this "watering hole" was there to find it. We walked about five minutes and came upon a stunning opening in the forest with the sun shining down, a huge waterfall plummeting into a large crystal-clear pool and not another human to be found. There was a natural grotto in the rock behind the fall smoothed out from years of water cascading and splashing. To sit in that grotto with the water fall as a curtain was sublime. We never would have experienced this magical interlude if we didn't take the time to do this drive over the course of two days instead of one. Admittedly, this drive isn't for everyone. The road can be hair raising at times with steep cliffs, narrow passages, and several single lane bridges, but the views are breathtaking. To truly enjoy this journey, you need to take your time. If you think you would love the views but not the actual driving, talk to your Awaken Travels advisor about booking a commercial tour that does the driving for you.
While on Maui, don't miss some time in Lahaina, a historic whaling port turned Maui hot spot. This village has fun shops, restaurants, and some cool sites such as Maui's oldest living Banyan tree, a common meet up spot for the locals, the Pioneer Inn, and the old Lahaina Prison. If the surf is up, watching the surfers in the harbor is almost as hair raising as the Road to Hana!
Kauai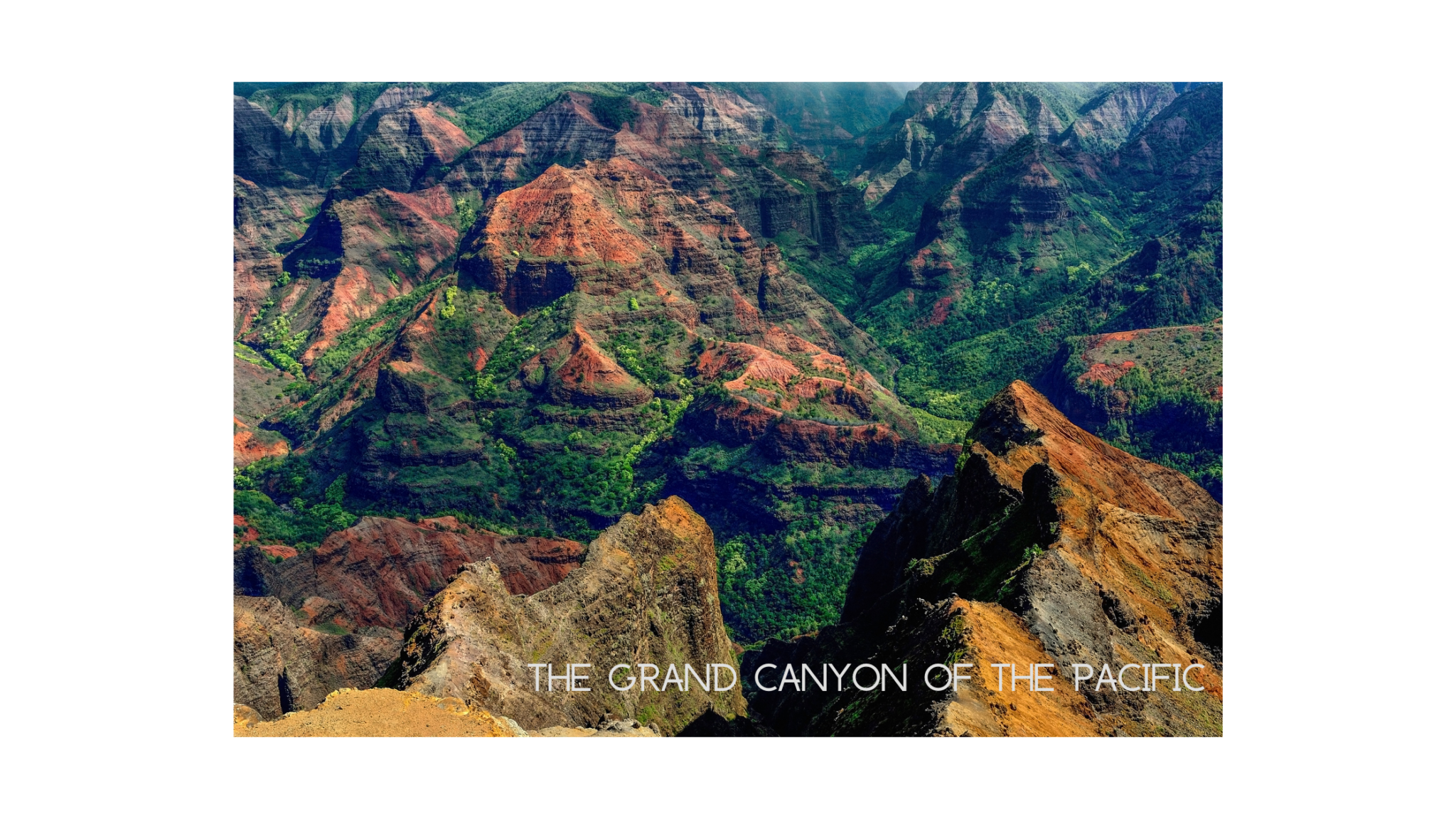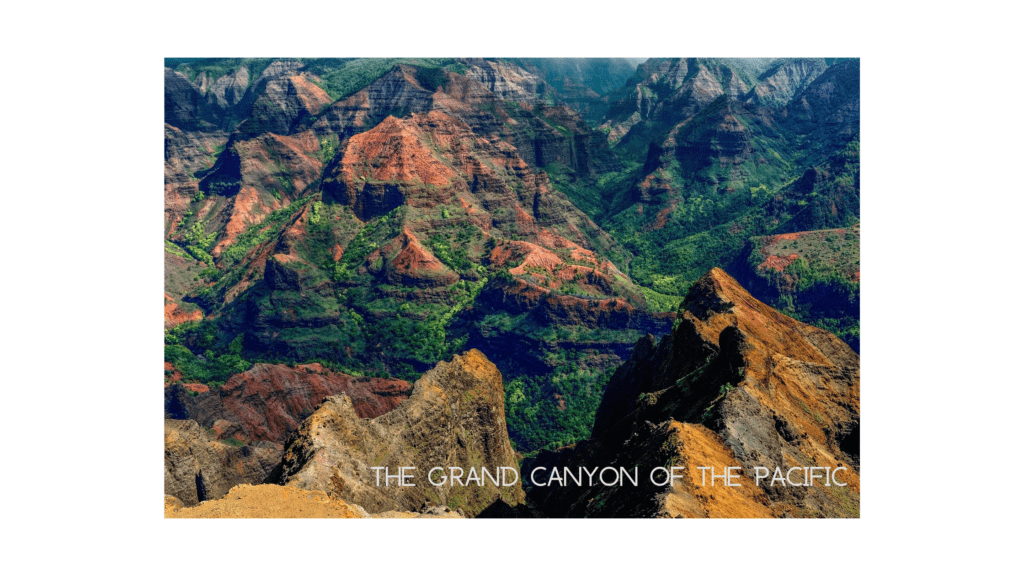 Kauai is the oldest of the Hawaiian Islands and a treasure trove of unmatched natural wonders and beauty. Many consider it to be the most romantic of the Hawaiian Islands, perhaps because Kauai has it is more mellow, and less touristy allowing for a more secluded feel. Also called the garden island, the name fits Kauai perfectly. With lush green rain forests, farm fields of Taro and sugar cane and large shade trees this island couldn't be greener. There is a mile long tree tunnel that is worth seeing and a great photo spot. Eucalyptus trees line the sides and come together over the road forming a lovely canopy. Known as the Grand Canyon of the Pacific, Waimea Canyon has breathtaking views whether you see them from a helicopter, from lookout spots along Waimea Canyon Drive, or take one of the hikes in the area.
The mountainous terrain of Kauai provides many stunning waterfalls. We took a kayaking and hiking excursion to Secret Waterfall. Spoiler alert, this waterfall may once have been a secret, but those days are passed. Don't get me wrong, we had a great time kayaking the Wailua river and hiking in the mud to the falls, embrace the mud they told us, and you really don't have much of a choice. The Secret Waterfall is large and beautiful, but even though we were on the first excursion of the day and only a few people were there when we arrived, the pool was quickly inundated with many others coming with other tour outfits.
Though Kauai has a reputation of being less touristy, there is still alot to do including all the normal water sports, great beaches, zip lining, historic plantations, museums (we loved the Grove Farm Sugar Plantation Museum), off roading, and don't forget the rum tasting rooms or even better the Rum Safari. Speak with an Awakens Travel Expert to fine tune an itinerary on the beautiful island of Kauai, you will not regret it.
Lanai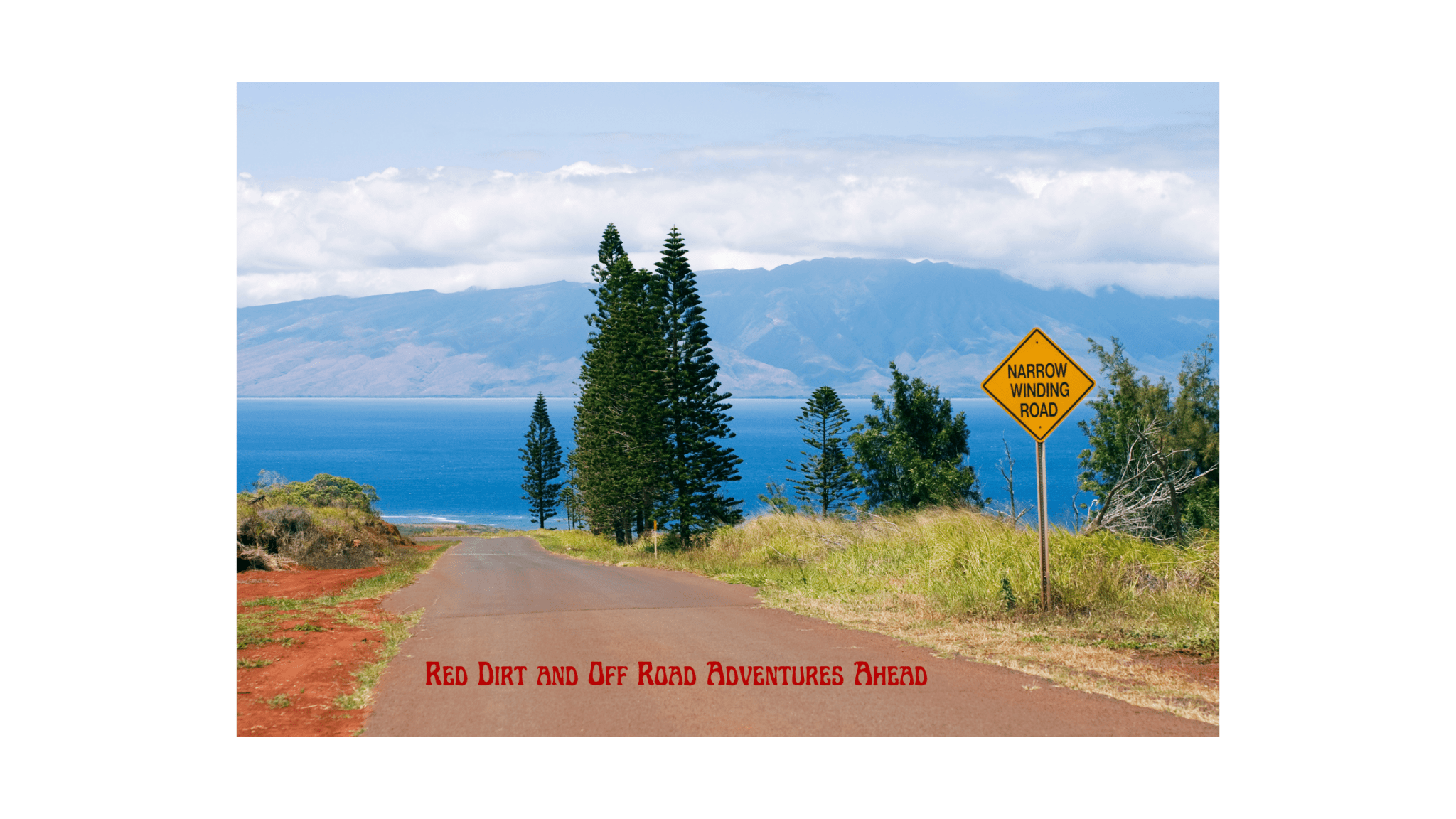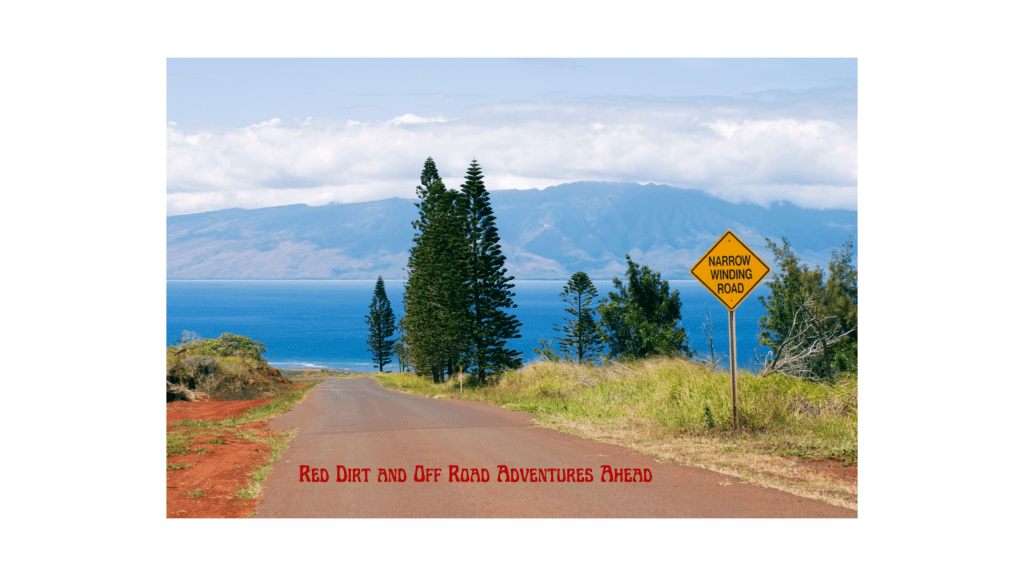 Lanai, the smallest of the inhabited islands, is only nine miles from Maui but this quiet, laid-back island seems a world away. With only two hotels on the island, this is probably not a destination that you can expect to grab a "last minute deal". But there are deals to be had and an Awaken Travels specialist can help you plan and make the most of your time on this secluded gem. Don't let the limited accommodations or the small size of this exclusive island fool you, there is still plenty to do and see. Lanai is both luxurious and rugged, relaxing and adventurous. With only thirty miles of paved roads but over 400 miles of dirt roads Lanai is perfect for off-road adventures, horseback riding and hiking. With world class accommodations visitors can enjoy spa treatments, massages, and any number of personalized services and experiences. Come back from an off-road adventure or hike in the morning, covered in the red dirt that Lanai is known for, and enjoy a luxury spa treatment in the afternoon followed by dinner fit for royalty.
Hawaii Is A State Of Mind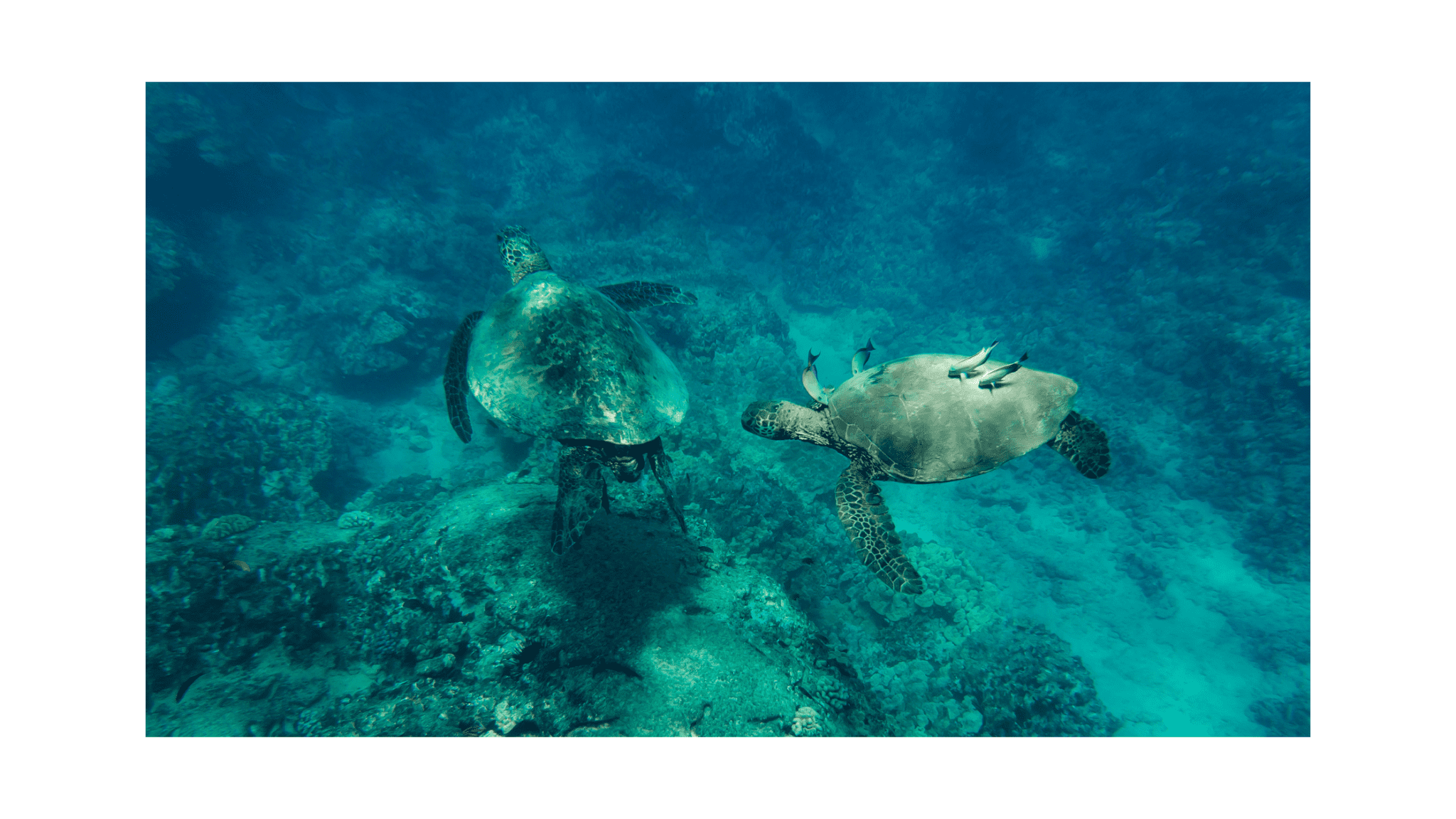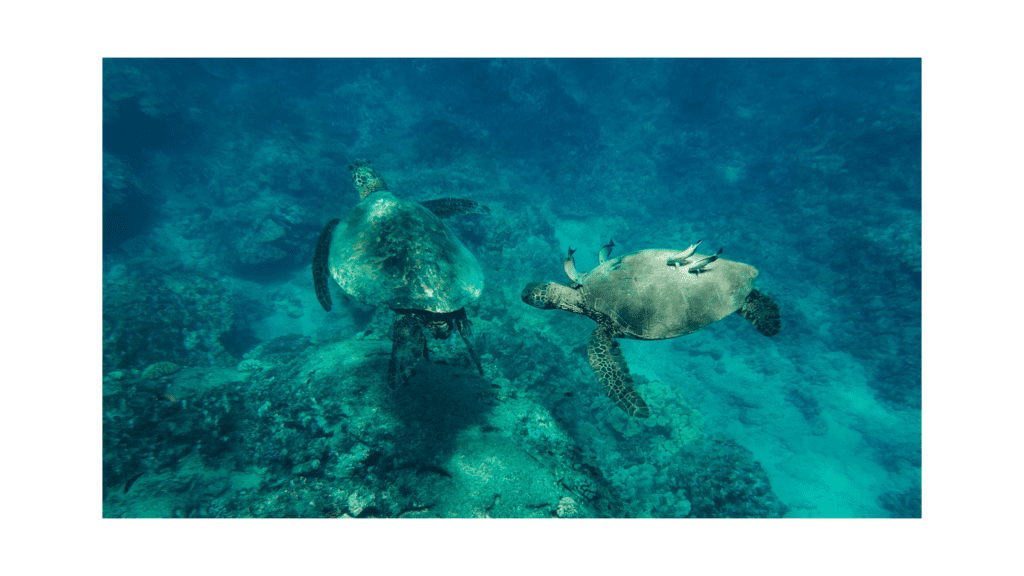 As you can see, the Hawaiian Islands have a lot more to offer than just beaches. Deciding which island(s) is right for your needs might be the hardest part of your vacation. Island hopping is also an option, flights between the islands are less than an hour. Any of the professionals on the Awaken Travels team will be happy to help you get the most out of your vacation to the Hawaiian Islands so give them a call today then sit back and enjoy the trip.
Similar Posts: