Seven continents, 195 countries, and seven oceans in the world. Given this, figuring out where in the world to have your destination wedding can be intimidating, to say the least. Travel guides, blogs, wedding sites, and your best friend's mom are all giving recommendations of where the best location will be. But ultimately, the decision is entirely up to you and your partner.
Having a destination wedding has a whole slew of positives. Unlike a wedding at home, you can control the exclusive guest list better. Often times destination weddings are cheaper, and you can spend more time with loved ones rather than racing around to finalize the last touches. But how to pick where to have one? Here are our seven suggestions for you and your partner to consider. After you've gone through these decision points, you'll narrow down the options into a manageable decision and a fun one, rather than an intimidating one.

1. How much time can you dedicate to the wedding and honeymoon?
While we'd all love to spend a month in a foreign country, savoring the lifestyle while experiencing what it would be like to live there, that's not always a reality. When you're choosing the perfect location for your destination wedding it's good to have a time frame set up to help determine how much time you can be in your perfect chosen spot. If you're short on time, consider a relatively close destination. One that ideally has a direct flight and doesn't take long to get to. The closer the location, the more time you'll actually have at the destination to spend enjoying with family, laying by the pool, going to the spa, and relishing in the big day.
2. Check the country's vaccination requirements and current health threats
When traveling internationally, it's important to check the Center for Disease Control's recommendations for vaccinations. Many countries have health issues that aren't present in the United States like malaria and yellow fever. Some vaccinations have a specific time frame before they become effective, so you'd want to make sure you have the vaccine administered early enough so it's protecting you once you land in your destination.
Zika is a recent health threat when traveling abroad and is often found in the idyllic countries we love for their beautiful beaches. When planning your wedding, check if the country has a history of Zika and consider whether you and your guests will be comfortable traveling in that country. The CDC recommends pregnant women or women planning to get pregnant avoid areas where the Zika virus is present.
Vaccines and checking for health threats aren't the most glamourous side of travel, but a necessary one to ensure everyone remains healthy. Before you dive headfirst into your chose location, check the health issues and vaccination requirements.

3. Passports and visas
The small but pricey book that is your ticket to see the rest of the world: the passport. You'll more than likely need one of these for your destination wedding, and so will everyone else coming with you. Be sure everyone is prepared and gets their paperwork in as soon as possible to make sure no one is left behind. If everyone coming to your wedding already has a passport, make sure the expiration dates aren't approaching. Some countries require six months of validity left on your passport.
If you're looking for a destination wedding that doesn't require a passport, look to domestic destinations like Hawaii, Puerto Rico, and the U.S. Virgin Islands for a tropical destination. 
Visa requirements and fees differ depending on the country, too. Some countries are super easy and will give you a stamp on arrival for free. Others require your to send away your passport to an embassy or consulate to get a visa glued into it and can cost over $200. The visa requirements for U.S. citizens is definitely something to look into before choosing your perfect location.
4. Travel time and flight availability
While the world is your oyster, some oysters are really far away. Take, for example, the Maldives. It's a stunningly beautiful and wonderful destination. However, from Los Angeles, it takes about 24 hours to get there. If you have a significant amount of time to dedicate to your destination wedding, this won't be a problem. But if you have five days, using two days for travel won't make for the most relaxing of weddings.
Make a list of potential locations for your destination wedding. Then check flight availability and travel time between your home airport and the destination. This will give you an idea of what traveling there and back will look like. Some destinations will have a huge variety of flights to choose from including non-stop. Others will be less frequent or require multiple stops en route.

5. Where to honeymoon?
One of the huge advantages of having a destination wedding is that you could potentially already be in your honeymoon location! Maybe you'll switch hotels or even cities, but you could save a ton of money and time by combining your wedding with your honeymoon. Make a list of a handful of places you've always wanted to visit with your special someone, and see if having your wedding there is an option. You could get married on the beautiful Thai island of Koh Samui. Then spend your honeymoon eating incredible food in Bangkok and befriending an elephant in Chiang Mai.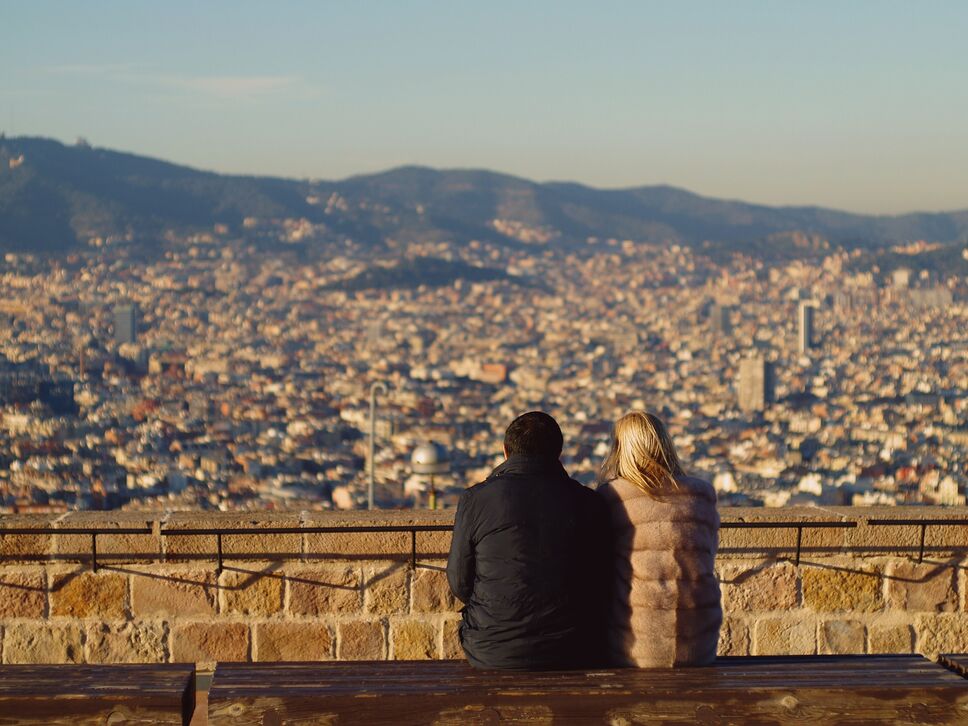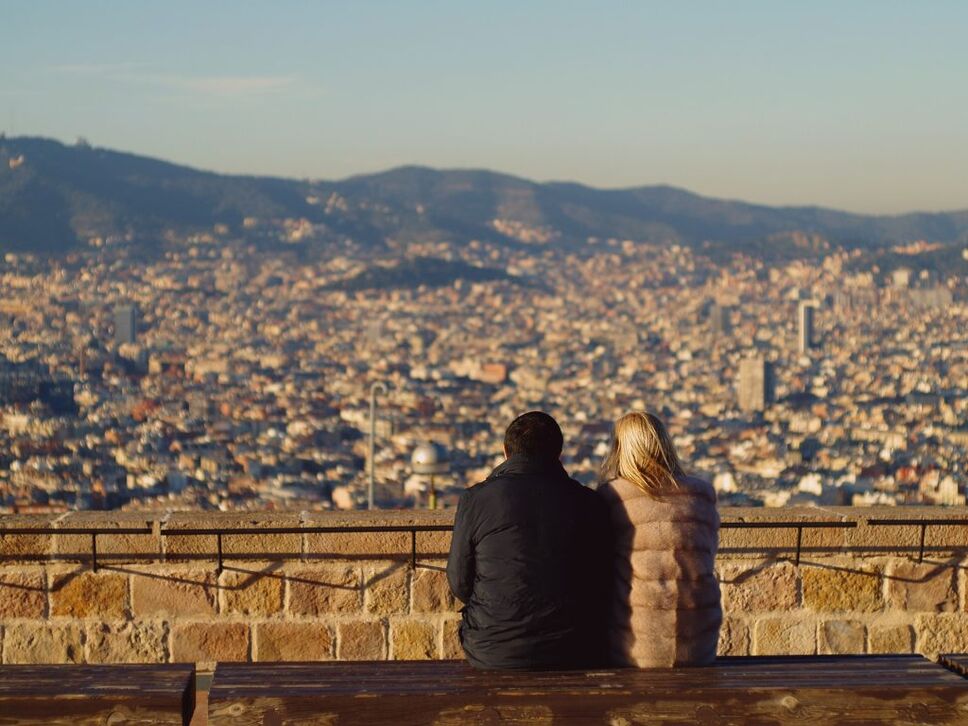 Alternatively, if you want to honeymoon elsewhere, consider picking a wedding location at a midway point between home and your honeymoon. For example, leaving from Boston, you could have the wedding of your dreams in Lisbon, Portugal – a direct six-hour flight. Your honeymoon could take you further into Europe to Spain, Italy, and Greece. This way, your travel time from wedding destination to honeymoon will be made minimal since you're much closer.
6. What setting are you looking for?
Beach wedding, getting married in a historic hotel, or in a tiny church in the mountains. Think of what you'd like the setting for your wedding to look like. For a beach wedding, decide on if tropical weather is important to you. Mexico, Hawaii, Dominican Republic, and the Caribbean are all popular options. If tropical isn't your thing but you love the beach, your ideal location could be in Iceland, Norway, or New Zealand. Europe has stunning old churches that would be lovely for a wedding ceremony. Or if you want to be nestled into the mountains at a cozy chalet look toward Canada, Switzerland, and the French and Austrian Alps. Write down all options and then research further before crossing off any locations on your list.

7. Legality
Legally getting married in another country can be tricky. Or it can be super simple. It all depends on the location and the local laws. Some require a ton of paperwork and translations, or others only require a few signatures. If your ideal destination is difficult to legally get married in, you could opt for a small wedding at home either before or after the destination wedding. Alternatively, you could get married in the courthouse at home.
What is the top destination on your list?
We'd love to hear which destinations you're considering for your wedding! Whether it's an exotic tropical island, a bustling city, or one state over, we're all about making your destination wedding everything you could dream of and more! We're romantic destination experts and would love to help you plan the perfect wedding. Let's get started!
Similar Posts: