Turkey offers an incredible fusion of different cultures. Thanks to its location straddling Eastern Europe and Western Asia, Turkey enjoys the best of both continents in terms of culture, festivals, architecture, and natural beauty. Throughout history, the region has been ruled by many civilizations. Every era left a prominent mark in shaping the beautiful Turkish culture and architecture – no wonder the country is extremely diverse today and offers a unique blend of ancient cultures and contemporary lifestyle.
From icy mountain peaks that are fit for skiing to deserts perfect for spending a cozy night beneath a sky full of stars – Turkey has everything.  For those looking forward to spending a beach vacation and getting the perfect golden tan, the country is dotted with beautiful beaches equipped with top of the line water sports facilities! On the other hand, if you are an art enthusiast, you can find tons of galleries and museums to satisfy the cravings of that art lover in you.
Whether you are looking for adventure, want to plan a destination wedding, planning a romantic escape with your partner to a magical land, or simply want to enjoy a laid back vacation to recharge – Turkey won't disappoint.
Turkey has incredible cultural sites and heritage
Traveling to Turkey is a great way to brush up on your history knowledge. Or learn some more. Taking a stroll down the streets of cities like Goreme and Pamukkale is nothing less than actually stepping into a history book. Owing to archeological sites like Göbekli Tepe and mesmerizing remains of the Temple of Artemis, dating back to ancient Greece, nothing beats the cultural sites and heritage that is found in Turkey.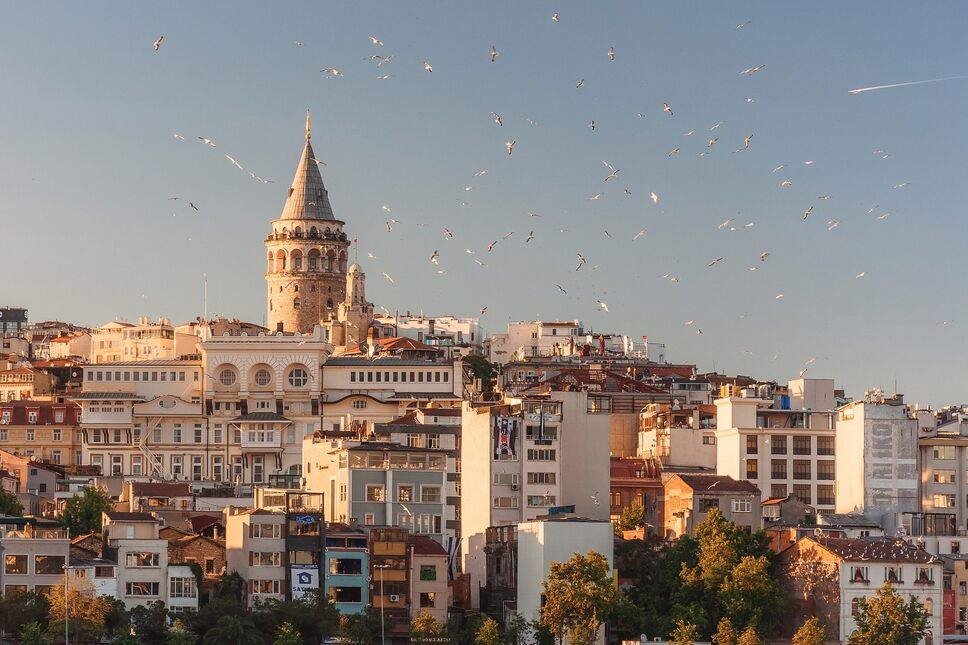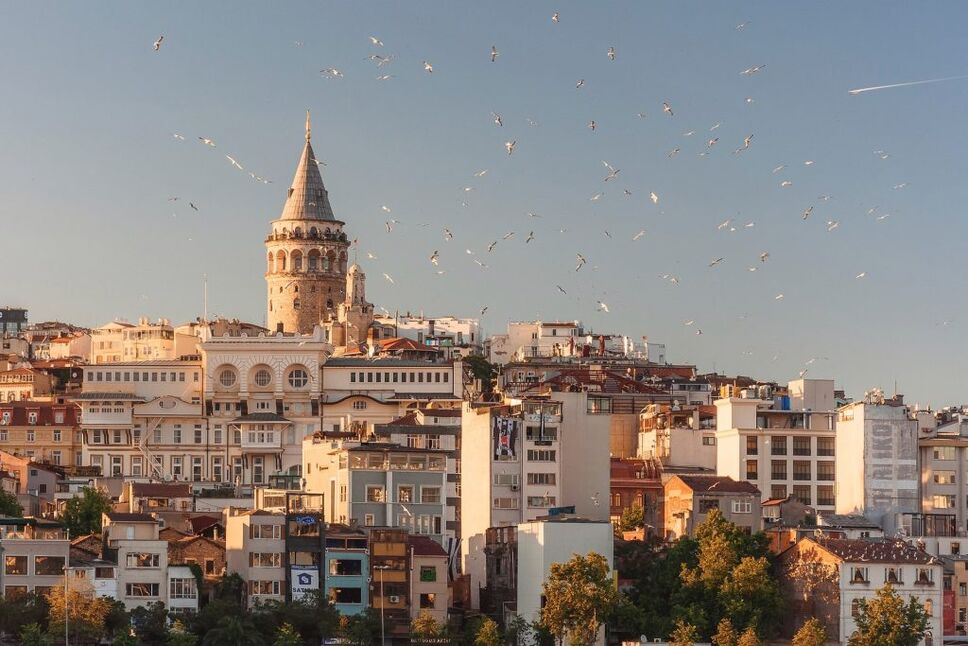 Eighteen locations in Turkey have made it to the list of UNESCO's World Heritage Sites. If you enjoy getting spellbound by the wonders of the past, here's a list of places in Turkey that you need to add to your bucket list.
Aphrodisias
Dedicated to the goddess of love, Aphrodite, the city Aphrodisias was founded in around 2 B.C and flourished under the Byzantine and Roman rule. Located in southwestern Turkey, the well-preserved marble remains of a once-glorious city stand as a reminder that nothing lasts forever. It is a truly magical place that will leave you mesmerized, thinking about the lives of people who lived to see the rise and demise of great empires. This is a must-visit location if you're in Turkey to celebrate a honeymoon!
Cumalikizik Village
Cumalikizik Village is a magical place where somehow time has stood still for centuries. Apparently, the villagers have managed to avoid the modern lifestyle and still follow centuries-old traditions and cultures. The natural beauty of the area is also preserved, coupled with tiny mud and brick houses that transport you back into the past. Therefore, the village has rightfully made its way to the UNESCO World Heritage Sites and is commonly known as the "Living Ottoman Village."
Historic Area of Istanbul
Istanbul is the timeless city where ancient civilizations meet the fast-paced modern lifestyle. The city is dotted with multiple sites that are collectively known as the Historic Areas of Istanbul. Each site enjoys its own unique history and stands today to tell stories from different eras of the past. Due to the rich history of the region, the diversity is mind-boggling and it is impossible to visit Turkey and not fall in love with the timeless masterpieces like the 6th-century Hagia Sophia, the ancient Hippodrome of Constantine, or the beautiful 16th-century Süleymaniye Mosque!

Topkapı Palace Museum
A visit to Turkey is incomplete without checking out the amazing museums. Situated in the heart of Istanbul, Topkapı Palace Museum is one of the many museums that should be on your list, especially if you're an art lover. Over 30 Sultans ruled from this palace during the era of the Ottoman Empire. Today, it is a fun and mesmerizing experience to roam in the vast corridors of this colossal palace that has four courtyards and one harem.  
An Insight into the Adventurous Side of Turkey
If you are an adrenaline junkie in search of adventure, Turkey has what you're after. Offering everything – from unforgettable safari, biking adventures, and self-guided hiking journeys through the mountainous wilderness to canoeing and deep sea diving – Turkey is a great vacation destination for adventure lovers. 
Sunken Dakota DC-3 Aircraft in Mediterranean Waters
Nothing is more exciting than exploring a sunken aircraft, resting 70 feet below the surface of the water! Submerged in the sapphire blue waters of the Mediterranean, rests a 12.25 tons fixed-wing Dakota DC-3 aircraft. It was manufactured and used during WWll by the Turkish Air Force to carry paratroopers. In 2009, the aircraft was deliberately sunk to the seabed to become an artificial reef.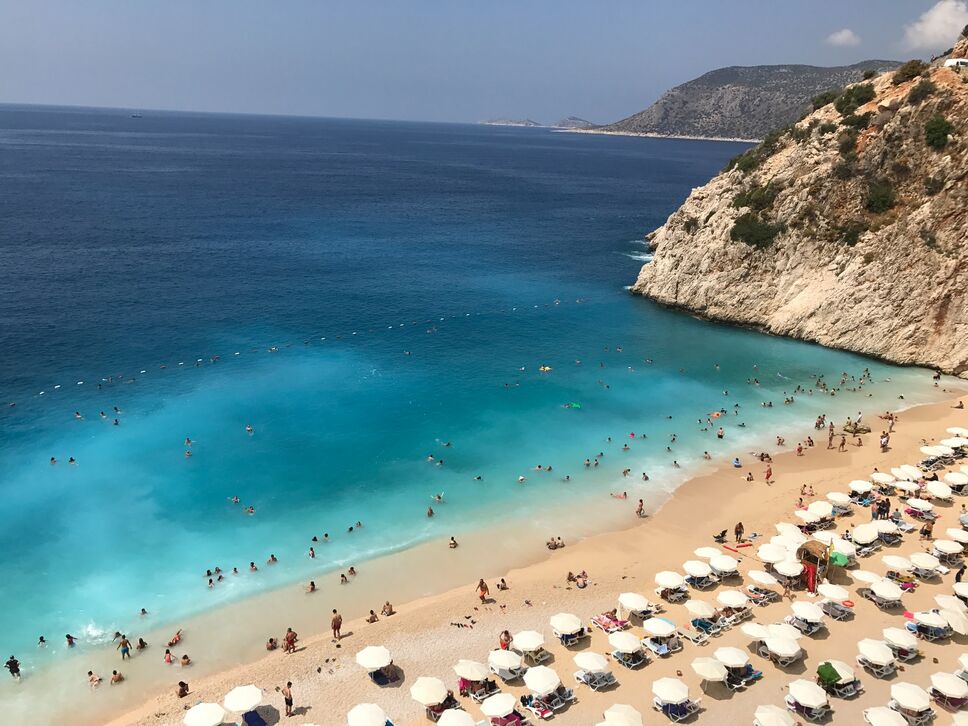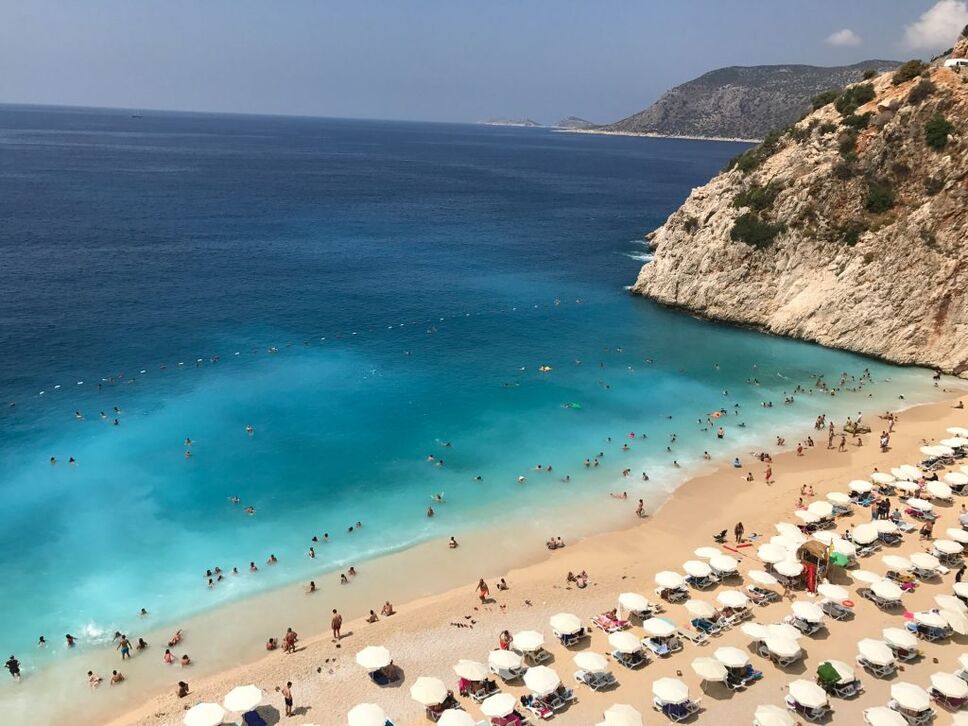 Claimed by the sea, the aircraft now hosts a variety of marine life. It now offers a unique and once-in-a-lifetime experience to explore the mysteries of the world underneath the surface.
Whitewater Rafting
Water rafting is not for the faint of heart! If you think you can endure this adventure, visit the Çoruh River to get adrenaline pumping through your system. The fast-flowing river runs almost 272 miles from the northeastern side of Turkey, through a beautiful mountainous landscape, to the Black Sea!
The river is the ultimate destination for rafters and extreme kayakers. Once visitors are all set on the raft, it sets out for a bumpy ride through lush green valleys, remains of ruined fortresses, rice paddies, and lovely Turkish villages. The best time for kayaking and rafting in the Çoruh River is from May to June when the snowcaps are melting in the region and the river is high.
Kite Surfing
A thrilling hybrid of surfing, paragliding, and windsurfing, Turkey is a great spot to get in some kite surfing. The hub for this fun and thrilling sport is Alaçati, a well-preserved Greek village. The waves of the Aegean and the steady winds that blow in this region make Alaçati one of the best places to master (or try) kite surfing.
Climbing Mt. Ararat
Turkey is the ideal place to climb a mountain and cross it off your list. Mt. Ararat is a monstrous volcanic mountain that meets the skies, rearing nearly 17,000 ft. Hire a reputable guide to take you on this amazing journey amidst snowcapped peaks. Climbing Mt. Ararat is a 5-day adventure so only plan this if time and desire to hike for five days sounds like your ideal vacation. The view from the summit is incredible.
Turkey's beach holidays
Turkey enjoys around 7,200 km of coastline. It's no surprise that it has some of the best beaches in the world. Thousands of tourists gather here every year to enjoy holidays at the beach. It's impossible to not fall in love with the sun-kissed Turkish beaches with soft warm sand and crystal-clear waters. If you are planning a summer vacation to Turkey, make sure you don't miss out on these beautiful beaches.

Blue Lagoon
Blue Lagoon is perhaps the most famous stretch of sand in Turkey. And one of the most beautiful beaches on the planet. The beach is nothing less than a piece of paradise on earth. It's situated inside a stunning protected national park in Ölüdeniz. Blue Lagoon is the perfect package complete with a mesmerizing mountain that serves as the launching pad for paragliding.  
Cleopatra's Beach
Cleopatra's Beach is all about enjoying the modern beach sports and facilities. The 2.5 km long stretch of white sand has one of the biggest resorts in Turkey. It's dotted with a variety of shops, cafes, and even fancy restaurants to add to your beach holiday. The water is perfect for swimming and indulging in a number of water sports.

İztuzu Beach
İztuzu Beach is more than just a spot for spending a laid-back day at the beach. Situated in South Aegean, the beach serves as the nesting place for endangered loggerhead turtles. Surrounded by pine-covered hills, the beach is tucked away and is the perfect place to escape the tourist crowds.
Thinking about planning a trip to Turkey?
We love this country's rich history and diverse sights. We'd love to help you plan the perfect vacation to Turkey for the future. Get in touch with us today, and let's get planning!
Similar Posts: