It may seem like a lot of the world is closed to tourism these days, and you're confined to your home. But many of our absolute favorite destinations are open and ready to offer you the winter honeymoon of your dreams! Stick around and we'll introduce you to some of the best spots you should be looking for a dream winter honeymoon in 2021!
We have something for everyone in this list. White sand beaches, peaceful pampering resorts, mystical mountain adventures, and wildlife safaris. There's certain to be a spot on this list that's just right for you and the one you love. You both deserve to refresh after a stressful year of wedding planning through a pandemic.
First things first, before you get totally stuck on one location, it's a good idea to make sure nothing has gone and changed on us. Give a quick check on the country of your choice at the US State Department Travel Site just to make sure everything is still open. Peace of mind is important when planning the honeymoon of your dreams!

Enjoy the tropics in Hawaii
When considering a honeymoon destination, sometimes it's worth considering the obvious choices. The tropical destination in the middle of the Pacific Ocean – Hawaii. Our very own sliver of paradise is back open and has removed their requirement for a fourteen day quarantine for all arrivals*.
This means you can once again start planning your American tropical honeymoon or anniversary trip. Easy flights, familiar currency, and everything in English makes Hawaii a great choice for a romantic getaway. With astounding beauty, perfect weather, and top-tier services, it's hard to top a honeymoon in Hawaii.
Start your honeymoon in Hawaii at Honolulu's famous Royal Hawaiian Resort. This hotel opened in 1927 and has hosted a who's who of the stars. Marilyn Monroe and Joe DiMaggio spent the beginning of their honeymoon here, so why not you? This is the resort in Honolulu, and it has been for decades. Do yourself a favor and start here. Not much can top a sunset over Waikiki.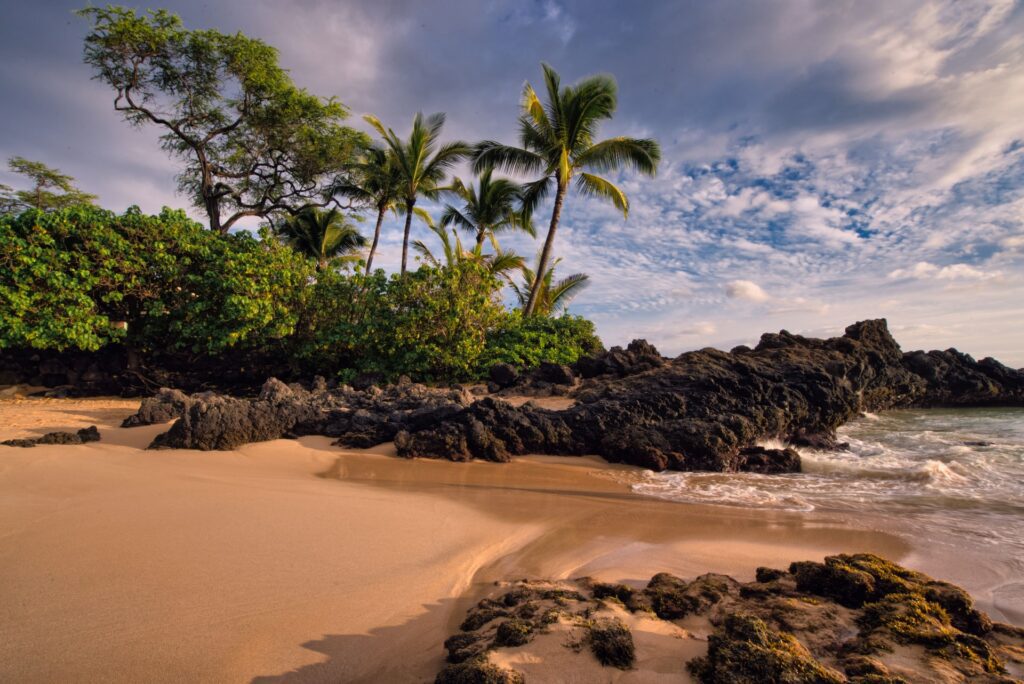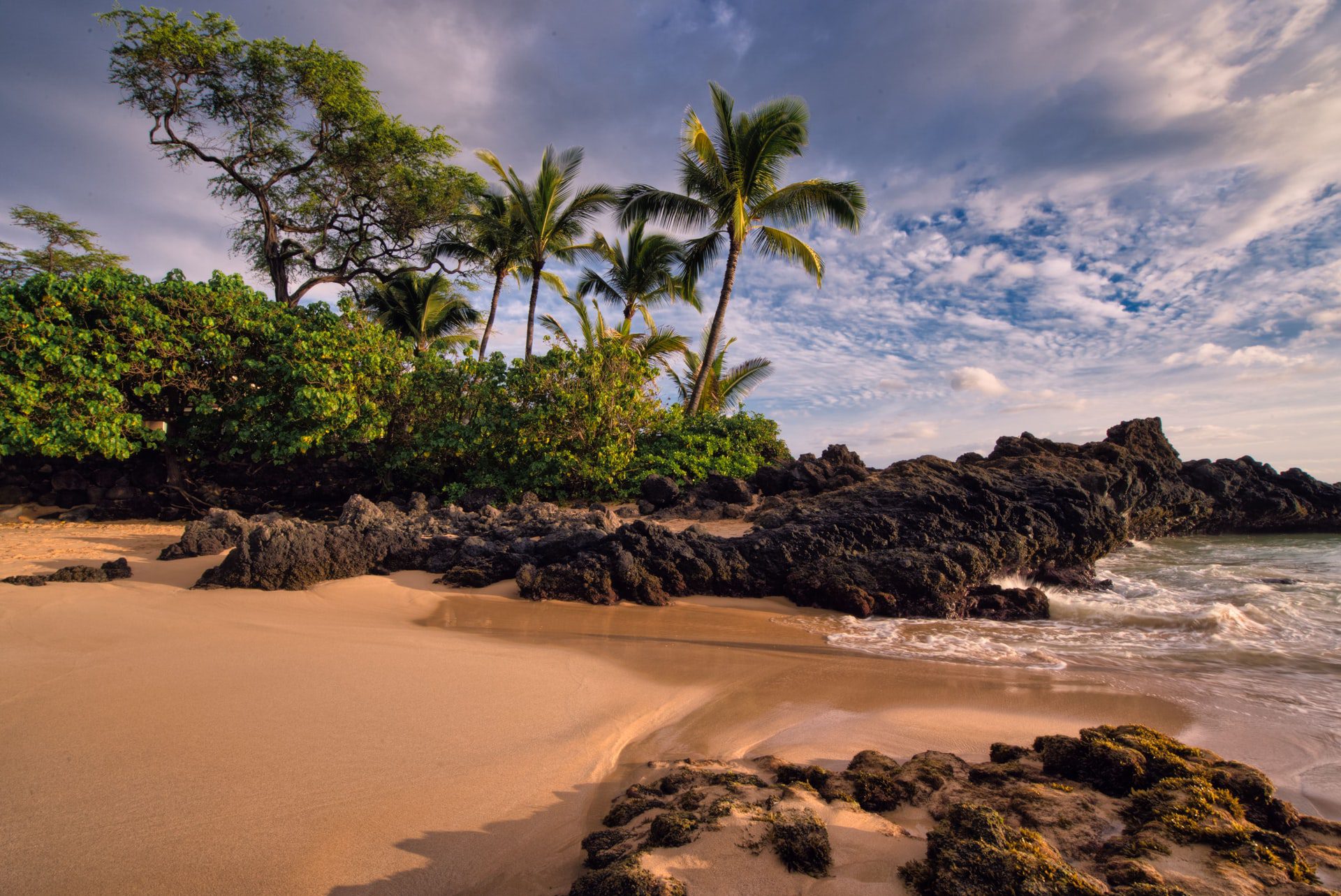 After soaking up the high-life of the Hawaiian capital, it's time to hit the Big Island to slow things down a bit. Head to Kona and the Mauna Kea Beach Hotel for more relaxing and romance. The island has a more private, slower, and somehow a bit more peaceful feel to it. Here you can work on your golf game at their championship course during the day. Come nightfall, watch the manta rays play in the ocean while you sip drinks on the lanai. Take your time in the early morning strolling the white sugar sand beach as the sun rises and the island begins to wake. You can easily take a ten minute trip back into town for shopping and restaurants, but you may find yourself not wanting for much once you get here.
Hawaii has all that you're looking for in a honeymoon from the beautiful ocean to spas to golf courses and shopping. It's impossible to not enjoy Hawaii.
*entrance to Hawaii without a 14-day self quarantine requires a negative COVID-19 PCR test. Check here for current details.
Explore the history of Peru
Arguably the most famous tourist destination in Peru, Machu Picchu has officially reopened to tourism*. With this, we think Peru is a perfect spot for the winter adventure honeymoon you've been dreaming about. Being one of the new seven wonders of the world, the ancient Incan citadel of Machu Picchu is on the must-see destination list of people everywhere.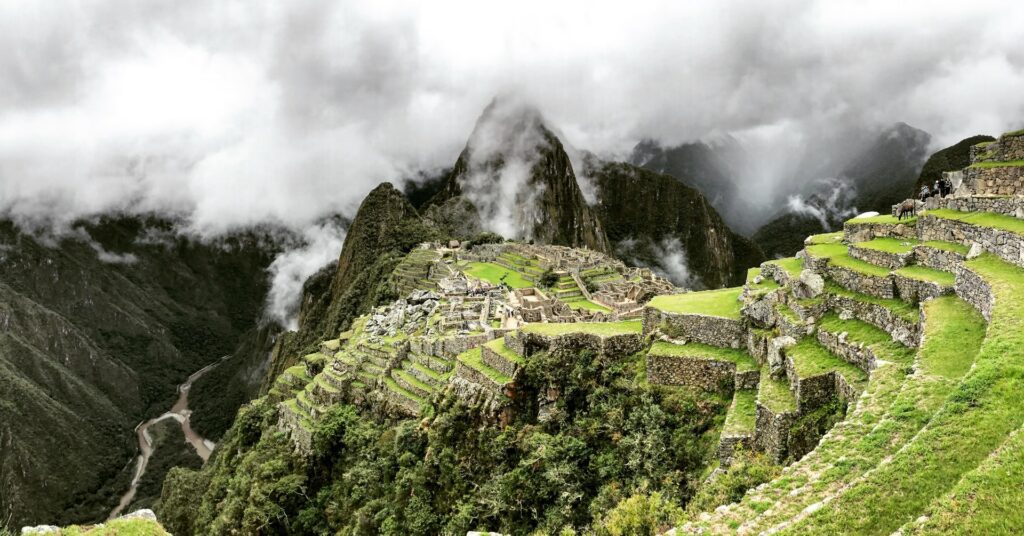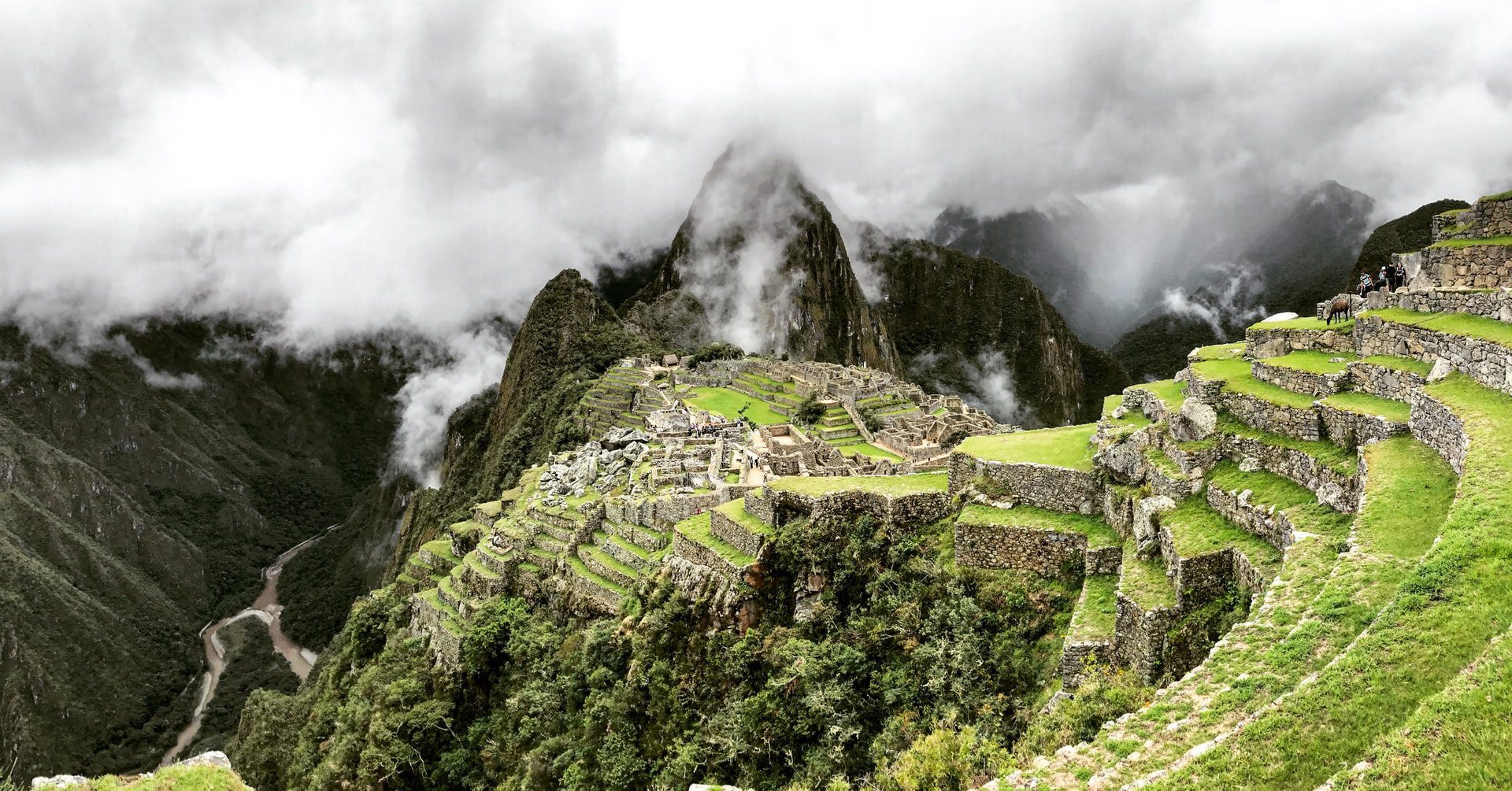 But a hike into Machu Picchu is far from the only thing to see on your honeymoon in this lovely country. Travel to the Nazca desert to ponder the existence of the puzzlingly large geoglyphs known as the Nazca Lines. These ancient drawings of plants and animals, cut into the desert floor are incredibly precise and as large as a half mile long. Their enormity can only be effectively viewed from the air. This leads to the inevitable question of who were they made for? Gods? Aliens? Lizardmen from Atlantis? No one really knows. But what could be more fun than to see them for yourself? Perhaps you can be the ones to finally solve this riddle of ancient history!
Vinicunca, or the Rainbow Mountains are another essential stop on your honeymoon tour of Peru, and luckily for you it's just outside of Cusco. A great city to home base from while you are here. If you use Instagram, or have any interest in travel, you've seen the Rainbow Mountains. They're exactly as they sound. They appear as if you took a whole cabinet of finely ground spices and poured them out into tall rows the size of mountains. Composed famously of seven vivid colors of earth, the Rainbow Mountains are another Peruvian beauty you simply cannot find anywhere else.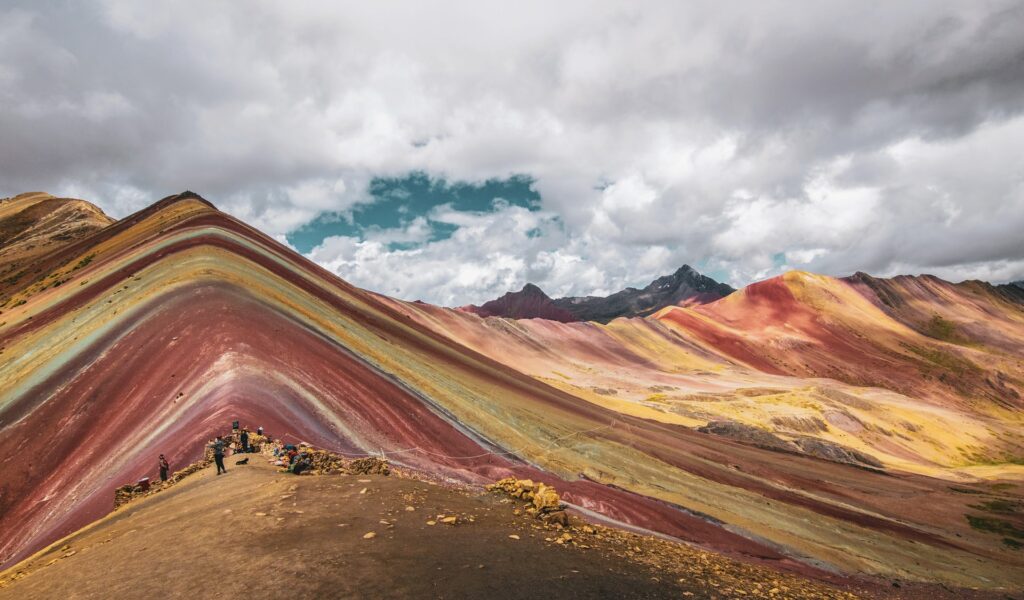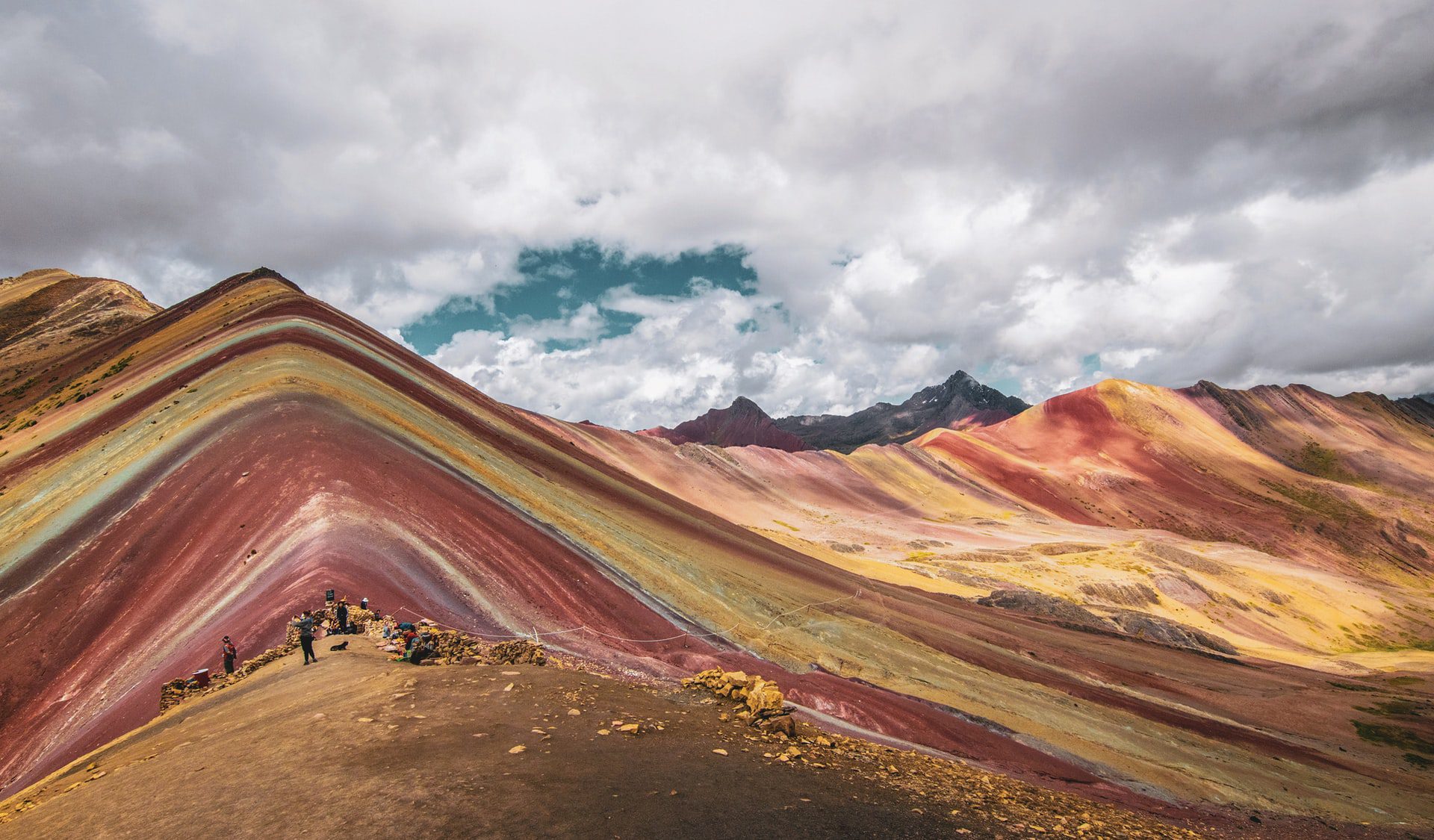 For luxurious accommodations in Cusco that your honeymoon deserves, head to the Belmond Palacio Nazarenas. This former convent is the perfect spot for honeymooners with a super convenient location. Although it's in the center of the city, this hotel is your slice of relaxation, romance, and pampering.
*Peru is currently requiring US citizens to present a negative COVID-19 PCR test taken within 72 hours of entering the country to gain entry. Check here for current information.
See everything wild in Tanzania
Who hasn't dreamed of spending a week or two on safari, living within earshot of zebras, lions, hippos, and rhinos? What a majestic way of honeymooning. Even if you do find yourself constantly humming the Lion King theme song as you stare across the savannah while sipping your morning coffee. Tanzania is the perfect place to travel to see the animals of the African bush.
We first travel to the famous Ngorongoro Crater. Here they are said to have at least 55 lions that are permanent residents, a higher population density than anywhere else in the world. Since they're the top predator, this gives an indication of the great health of all the animal species in the area. What does this mean for you? Lots to see of course!
We wouldn't send you here without some top-quality accommodations. After all, a great honeymoon has to have a great place to spend some time alone. We recommend considering the five-star Ngorongoro Oldeani Mountain Lodge. Here on the hills overlooking the Ngorongoro Crater Rim, you'll find simple luxury with an old-world charm. After all, a safari is no time to sacrifice comfort. Swimming pool, fire pit, spa, billiard room, and many other amenities await you here to make sure you can recharge after a long day of animal spotting.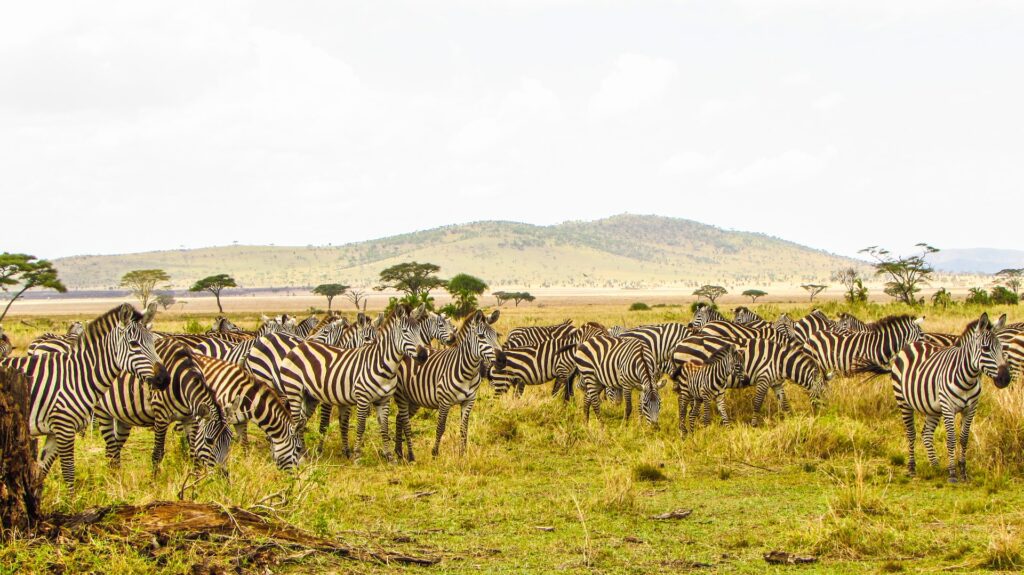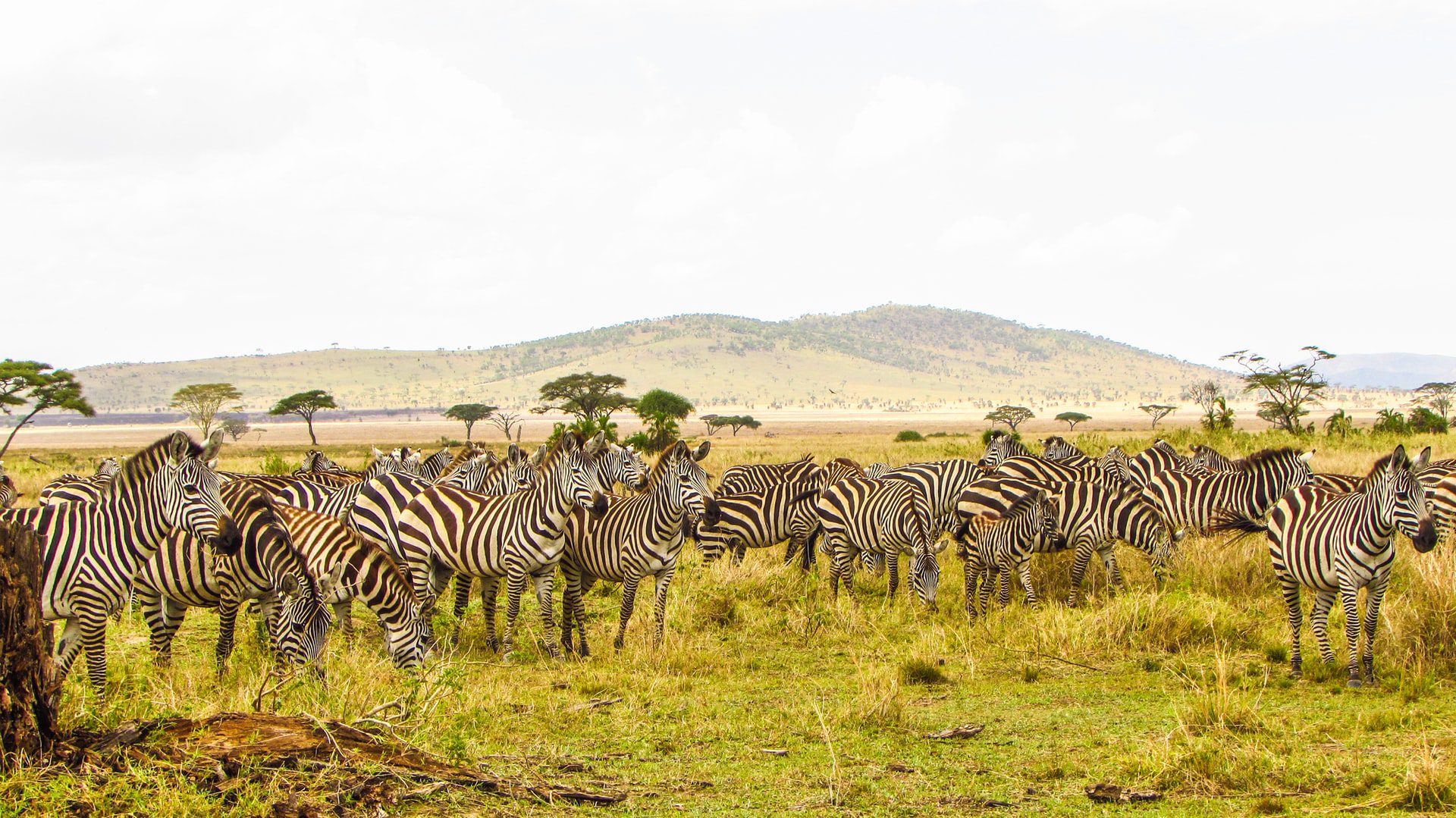 Next stop is the nearby Serengeti National Park. If you want to be right in the middle of it all, stay right in the park. We think the Elewana Serengeti Migration Camp is an epic spot for this hands-on honeymoon. Brace yourselves. This is a tent camp. However, it's not like any tent camp you've ever seen. We promise it's thoroughly honeymoon-worthy.
Permanent, large tents, fine quality furnishings, still all the amenities, and decadent food. Head out for a champagne picnic breakfast in the bush, then perhaps a hot-air balloon safari in the evening for the most romantic honeymoon experience we can possibly think of. This is what memories are made of.
*All travelers entering Tanzania will undergo a medical questionnaire upon arrival which may include a COVID-19 test. Check here for updated information.
Ready to plan your romantic honeymoon for winter of 2021?
Get in touch with us and let's get planning! Regardless of whether you're holding a micro-wedding or have opted for a court-house wedding, you deserve to take the honeymoon of your dreams!