Travel + Leisure collects tips for planning honeymoons in Greece
Destination I Do suggests ideas for honeymoons in Australia
Bridal Guide rounds up its picks for must-see destination wedding venues in Mexico and honeymoons on Italy's Amalfi Coast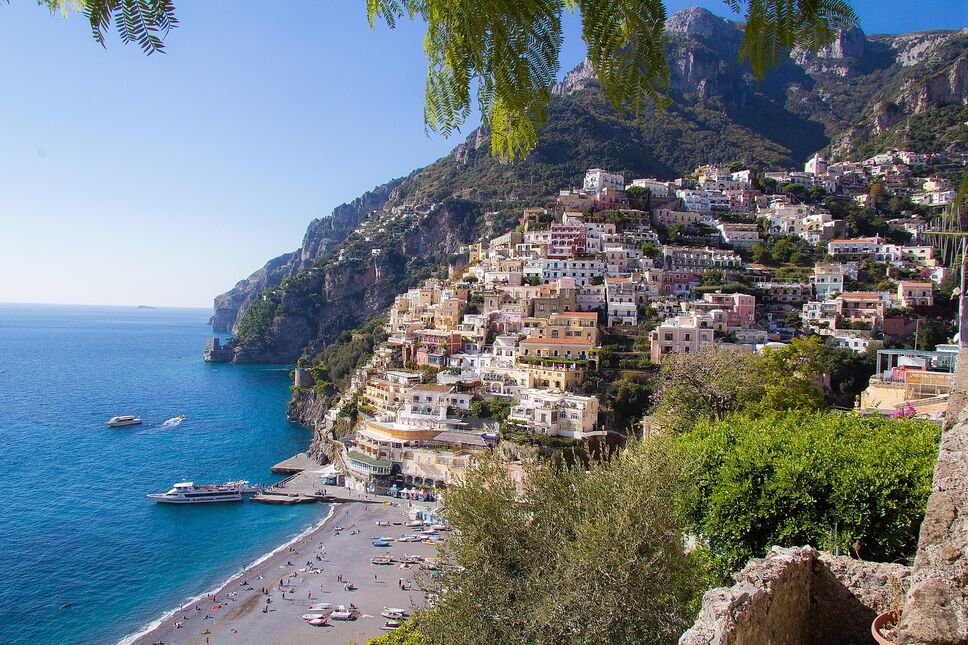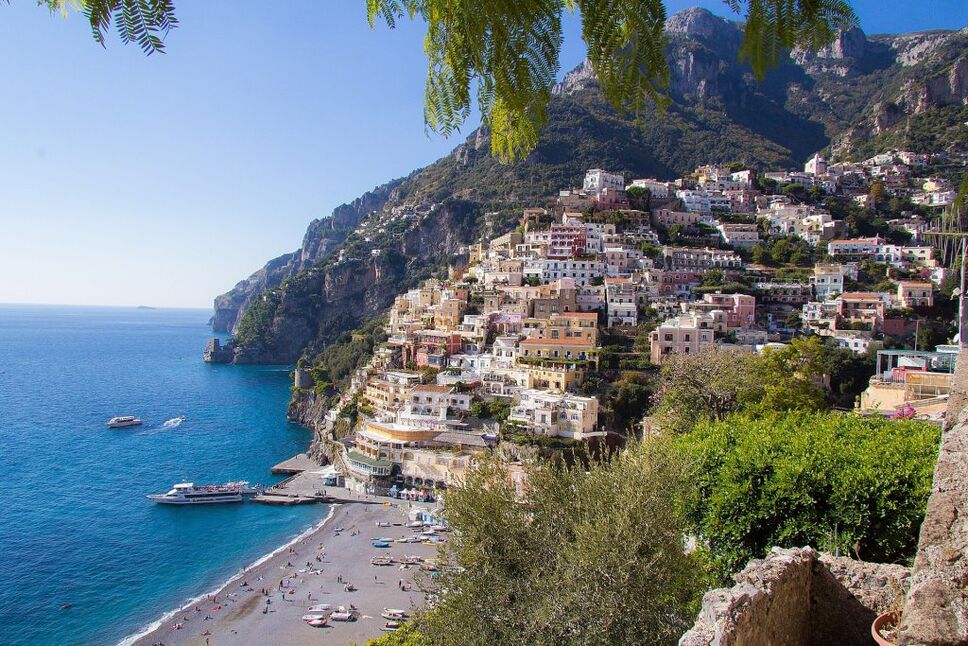 BRIDES collects recommended destination wedding ceremony locations from noted "celebrity" wedding planners
Couples are now planning their weddings before their engagements
This article says the cost of a destination wedding depends on these four factors
Guests to this bride's wedding received two pages of instructions for the event (e.g., eat something ahead of time because there won't be much food at the reception)
This couple lost everything in a California wildfire – but, their wedding photographer reprinted the album from their 1999 ceremony for free
Check out this list of 11 reasons why couples should choose a destination wedding
Here's an interesting article about winery weddings (e.g., Napa County in Calif. doesn't allow them, but Sonoma County does)
Bridal Guide collects the latest wedding hair trends
WeddingBells.ca lists the 50 best wedding songs you may never have heard before
Today's honeymooners want more experiences and less relaxation, says Bloomberg
WeddingBells.ca explains why your couples should plan their wedding before they get engaged – and how they can handle last-minute cancellations by guests or vendors
Real Simple identifies the newest wedding trend: "micro weddings" (not elopements, but full ceremonies on a much smaller scale)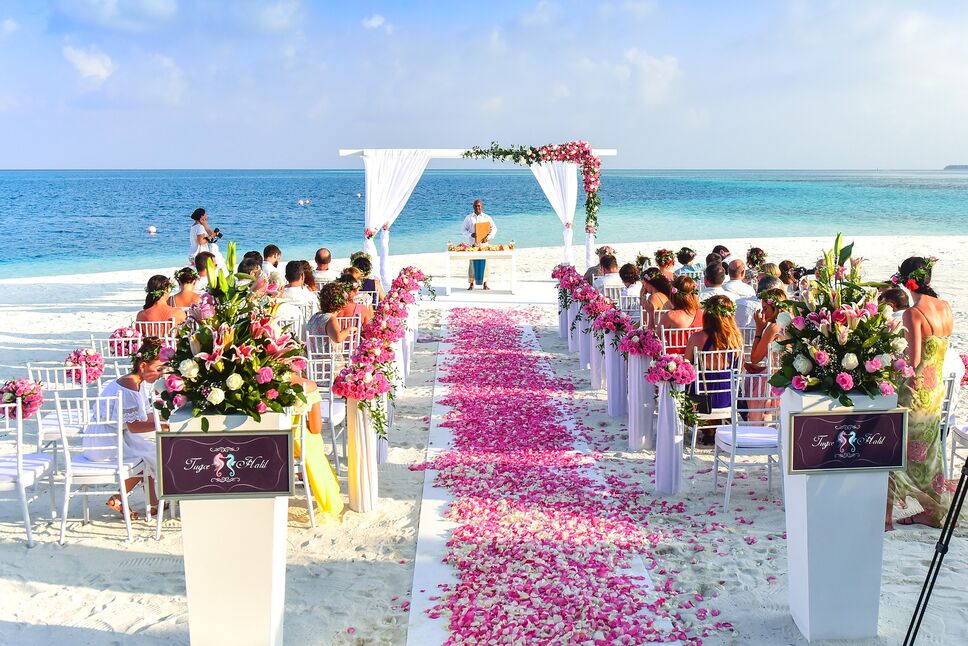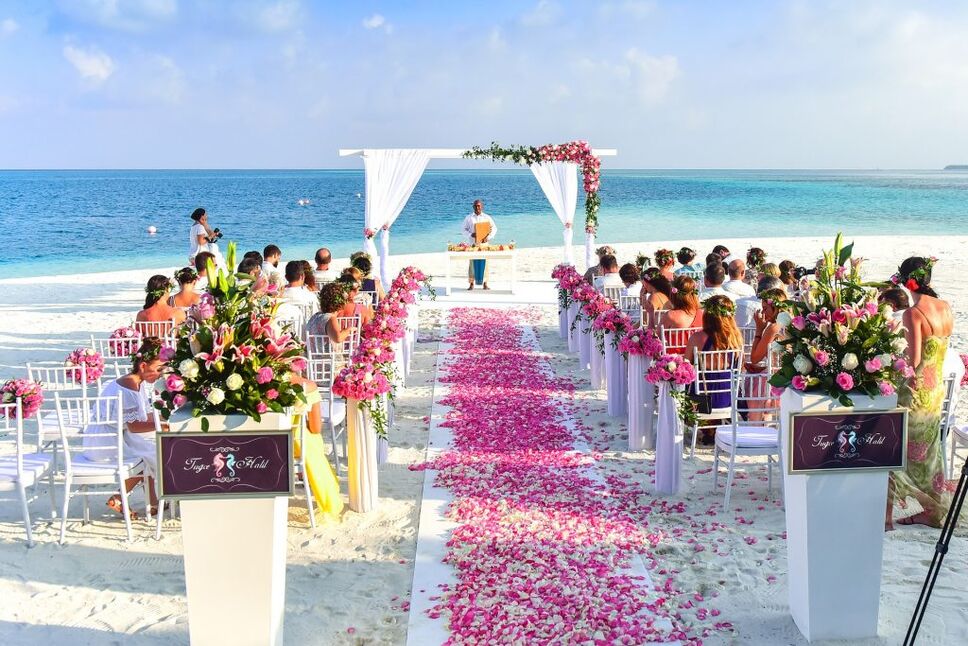 BRIDES offers 35 beach wedding dresses, a handy glossary of wedding terms, and this helpful list of things a couple should do after they get engaged
Have you ever wondered what happens if someone stands up during the ceremony and objects? 
Finally, this woman posted a Craigslist ad seeking a handsome wedding date to make her ex-boyfriend jealous (he was in the wedding party) – but, they clicked so well that they got married later
Where is your honeymoon or destination wedding taking you?
We'd love to help you plan the most magical and stress-free event! Get in touch with us and we'll do all the planning. Check out our destination guides for some inspiration. Then just pack your bags and get to the airport. We'll take care of the rest!
Similar Posts: