France makes for a wonderful family vacation. With a stunning capital city of Paris, charming countryside villages, and the beautiful Riviera coastline for summer travel, France often takes the cake for family vacations in Europe. Or rather, France takes the croissant. Or the eclair, or macaron, or opera cake, or the tarte tatin.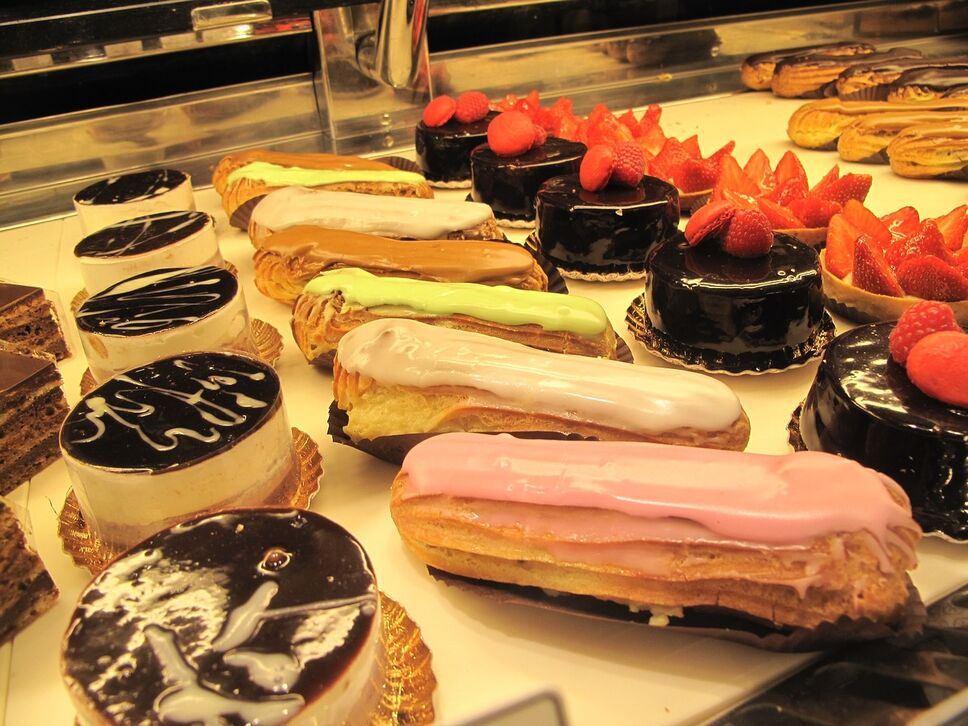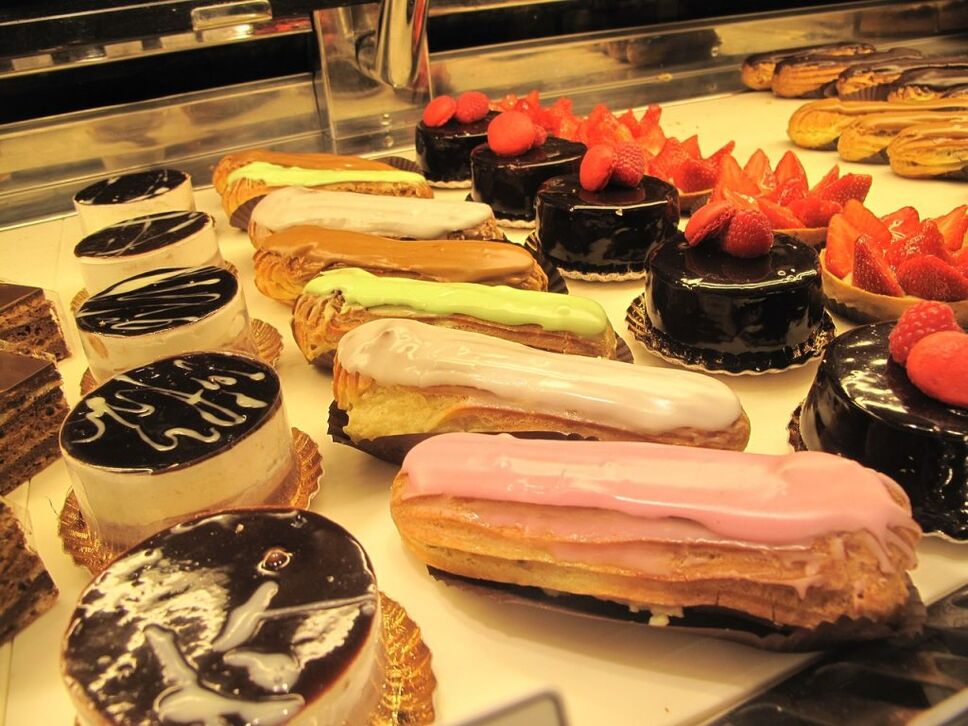 Regardless of your pasty choice, France will leave your kids begging you to return each year. But if you needed one more reason to choose France for your family vacation add Puy de Fou to your list. This is one of the coolest historic and fully-immersive theme parks in the world. And we'll tell you why.
Come for the Shows
If you've been to theme parks before, you're well aware that sometimes shows at theme parks are fantastic displays of skill in acting, dancing, lighting, and pyrotechnics. And other times they're horribly cringe-worthy and leave you feeling sorry for everyone including yourself for wasting time watching it. That's not the case at Puy du Pou in any of their 26 main shows. Yes, 26 main shows, all between 30 and 40-minutes long. Not to miss is the Vikings, which is set at a reconstructed 1000-year-old fortress. The fortress gets attacked by a Viking Longship that emerges from underwater.
The Phantom Birds Dance is a must for any family with a bird-lover in the crowd. If lucky, a falconer will choose your bird-friend to wear a special hat that will eventually be a perch for one of the 200 birds of prey in this show. The biggest birds are impressively released from a giant balloon overhead. And speaking of birds, don't be surprised if you see a bird swoop by to pick up any litter around. The park has six crows trained to pick up any litter that doesn't belong on the ground. 
But the main star of Puy du Fou is the evening show, The Cinéscénie. Lasting an hour and 40 minutes, the show features 2,400 actors. The set covers over 56 acres. About 800 fireworks are involved in the show. Nothing about this show is unimpressive. It's more spectacular than a Vegas-level spectacle and it's in a beautiful park in the middle of France.
The shows are sadly narrated in only French. However, if you download the Puy du Fou app on your phone beforehand, you can play a live translation into English while you watch the shows. 
Stay for the Accommodations
There's enough to do in Puy du Fou to stay for at least one night, but preferably more. Staying on the property in one of Puy du Fou's accommodations is just as exciting as the park itself. Our 
Favorite picks are the Les Îles de Clovis and Le Camp du Drap d'Or, but you can't go wrong with any of the accommodations on the park grounds. All are something very special and have their own history and story that is perfectly represented.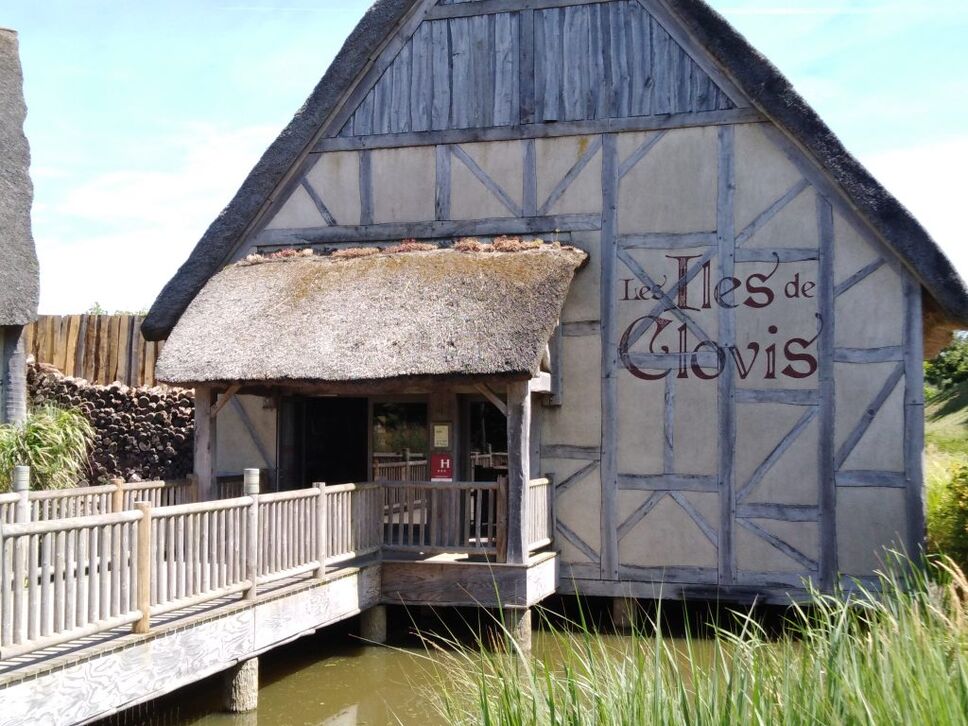 Les Îles de Clovis is an area of 50 private huts all built on stilts and set over nine man-made lakes. With thatched roofs, the huts resemble the charming villages of the Middle Ages. The huts are a perfect retreat from a long day, or somewhere lovely enough to tell the older kids they're in charge and head back to the bar for some quiet, relaxing time.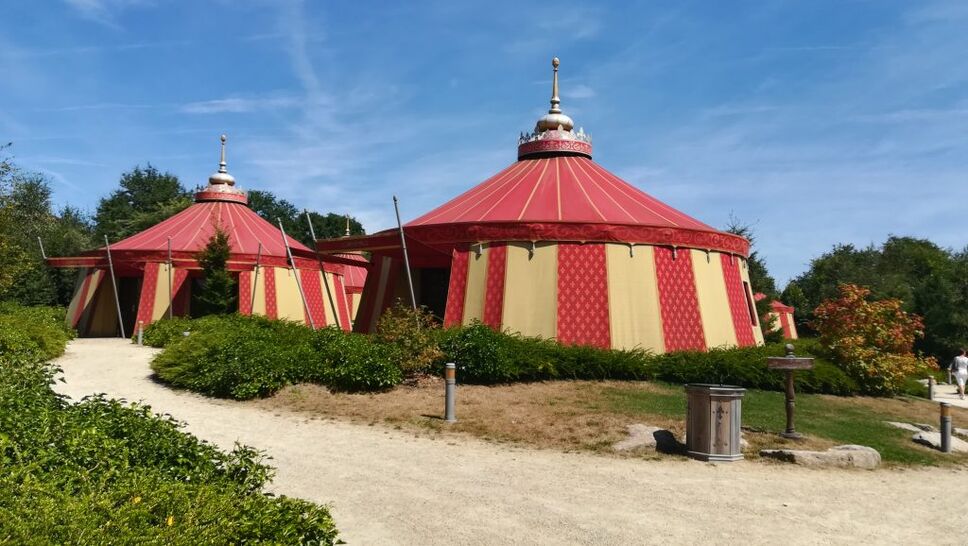 Our other favorite location looks a bit like you stepped into a traveling circus on first glance. The accommodations of Le Camp du Drap d'Or follow in the footsteps of England's Henry VIII and Francis I of France. One hundred circus-looking tents cover the Field of the Cloth of Gold. Inside each is a lavish representation with embroidered tapestries, four-post beds, and tiled bathrooms. A stay fit for royalty.
Savor the Restaurants
At Puy du Fou nothing is without an air of magic and mystery. Your meals should certainly be no exception. A great way to pack in more adventure per day is to experience the dinner shows. Two are available to you while you are here. The 1914 wedding dinner of La Madelon is currently offering salmon medallions and roast chicken with red wine and a choux from the wedding centerpiece of course! Le Relais de Post offers a more simple event of 18th century music while you dine on a period meal suitable for nobles.
If you would rather dine in a more quiet atmosphere you don't need to remove yourself from the magic. Simply choose one of the other options such as L'Auberge for a decadent three-course. Perhaps a meat carver's buffet is more your pace? Simply take a seat at L'Ecuyer Tranchant and eat until you can dine no further.
One of the most attractive aspects of Puy du Fou is the family emphasis. None of these restaurants will leave your children hungry. The restaurants understand kids are picky and finicky eaters and offer something every kid will enjoy. This is especially true with the buffet options. 
Wander Through the Villages
Inside of the park, spend time exploring each of the four period villages. Each village has a different theme: the Viking Village with a blacksmith and tool maker. The Victorian and Edwardian village with a market hall and authentic bistro. An 18th century village that has stood the test of time where you may freely wander the kitchen garden and narrow streets of the town. The Middle Ages city takes us back to a time of long-forgotten crafts.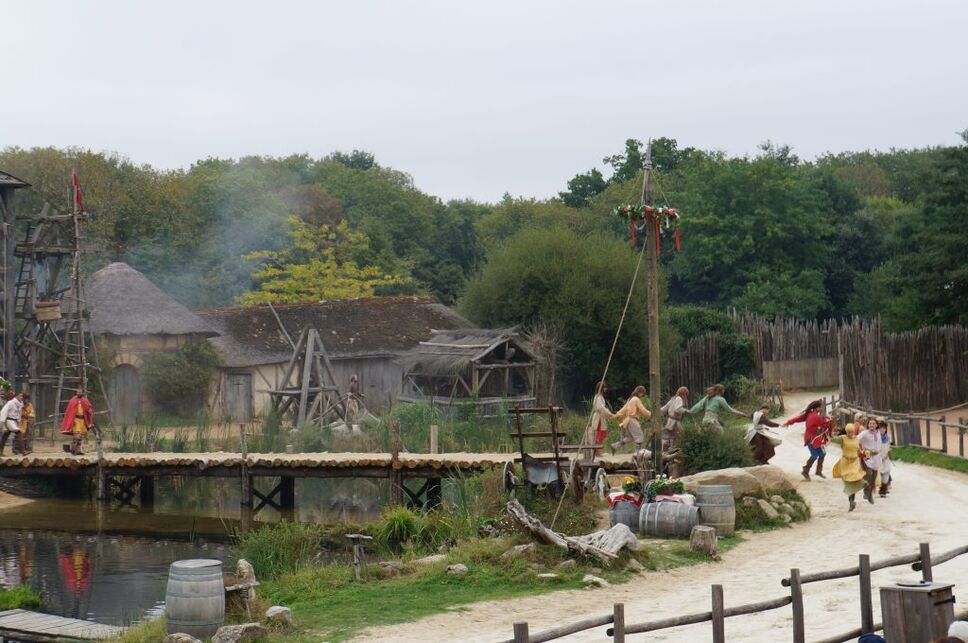 Puy du Fou is the groundwork for having the best family vacation ever. With a bit of planning, it could easily be the highlight of your trip to France or even Europe.
Planning a family vacation to Europe?
We'd love to help make it flawless! Get in touch with us today and we'll start planning every detail from takeoff to the best restaurants and attractions. Bon voyage!
Similar Posts: