We have more amazing travel news for all of us who have been cooped up and ready to get back out into the world. Croatia, one of our favorite destinations for beaches, culture, and amazing food has announced they are reopening for tourism!
Whether you're looking for Roman architecture, wine tours, endless beaches and turquoise water, hiking in untouched wilds, or wandering cobbled streets, Croatia has it all.
With a simple flash of your vaccination card, a recent negative test, or proof of recent recovery from COVID-19, you are now free to vacation on the beautiful beaches and wander the cobbled streets of the gorgeous setting of many of your favorite Game of Thrones seasons.
With direct flights announced by major airlines to begin this summer, we are set and ready to help you plan the most epic return to adventure for 2021.
Below, we'll lay out some of our favorite spots, must-trys, and essential wanders, so you can experience Croatia like a pro. We'll take you on a journey to an idyllic destination without all the busywork and endless Googling.
Wander the Old City of Dubrovnik
The first city on our list is also the most obvious. If you can see a picture in your head of Croatia, it's likely the beautiful walled Old City of Dubrovnik. This is the perfect place to begin wandering cobbled streets and tasting Croatian treats. Within the wall can be a bit touristy, but with the usual cruise ships on hold until further notice, we think now is your chance for a once in a lifetime experience here.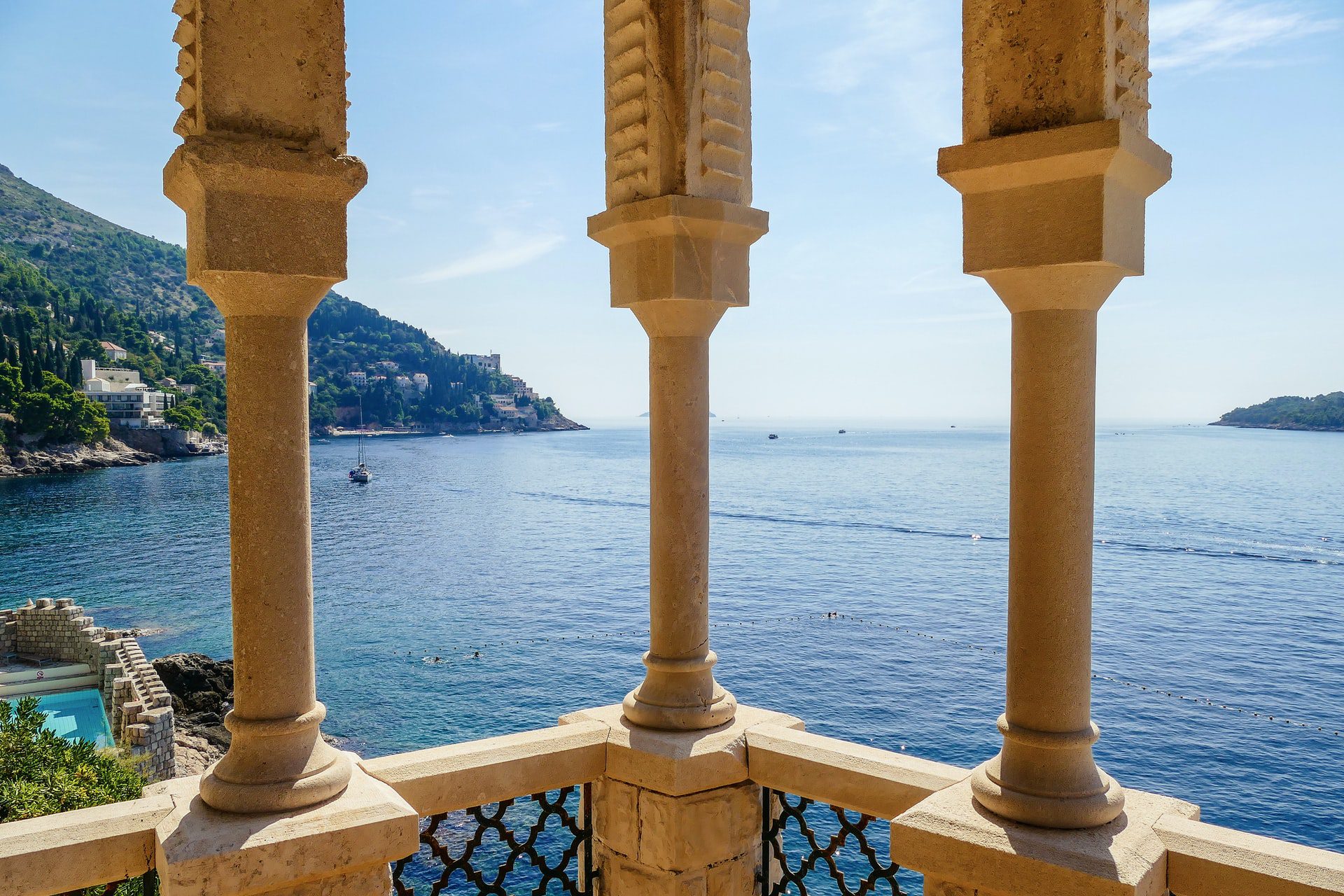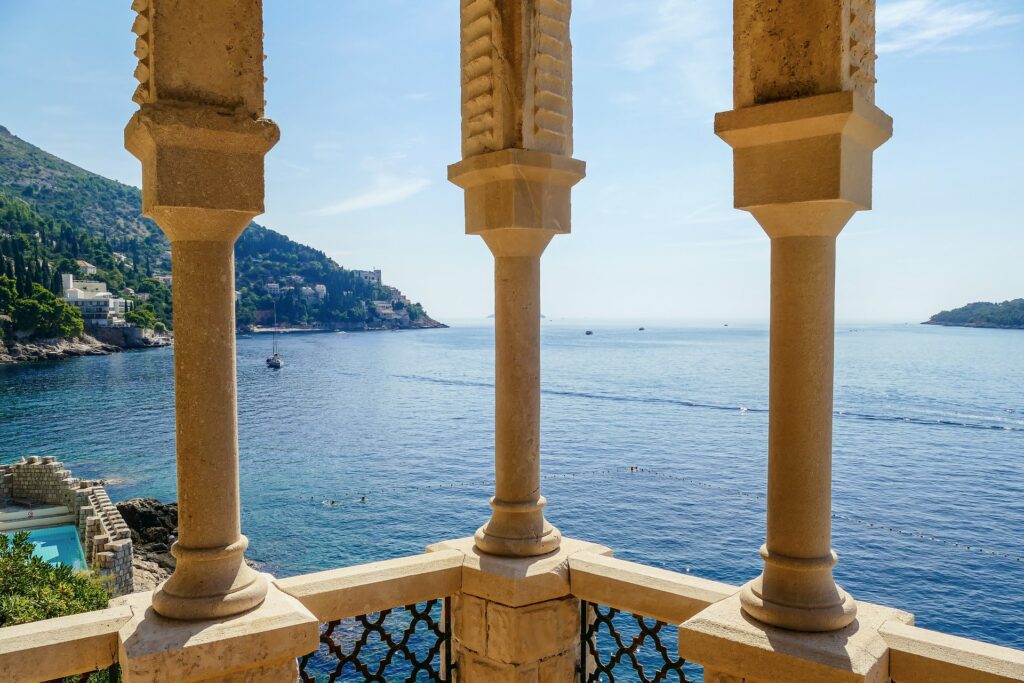 Hike to the top of Srd Hill to get the best views of the city below and the Elaphiti Islands beyond. Next, hire a boat for a day trip to the islands for a fresh seafood lunch, a glass of local wine, or a lounge on the beach. These small islands are home to a few tranquil villages, only one even allows cars. If you're looking for quiet contemplation, this is the Croatia for you
Explore Plitvice Lakes National Park
If you travel to Croatia and skip the national parks, you've missed an essential part of the beauty of this lovely country. Plitvice Lakes is known for its chain of 16 tiered lakes tied together by waterfalls. A truly stunning sight. But, being Croatia's largest national park, miles of hikes, a wide variety of swimming options, boardwalks, and photo opportunities are waiting around every corner.
Sip Wine in Istria
Is your idea of a dream vacation paved with new and inspiring foods? Is there anyone who would say no to this? Istria is your next stop, and it's all about the food. And the wine. Oh, yes, the amazing wine.
This Northwestern peninsula of Croatia is a fertile region and home to some of our favorite dining experiences. There are, of course, beautiful beaches, and even great rock climbing here. But the food is the true star for us. We recommend exploring the many coastal towns and villages and seeing for yourself what you may find. If you happen to appreciate truffles, fine wines, smoked meats, fresh seafood, and olive oil, this area will be just what you're looking for.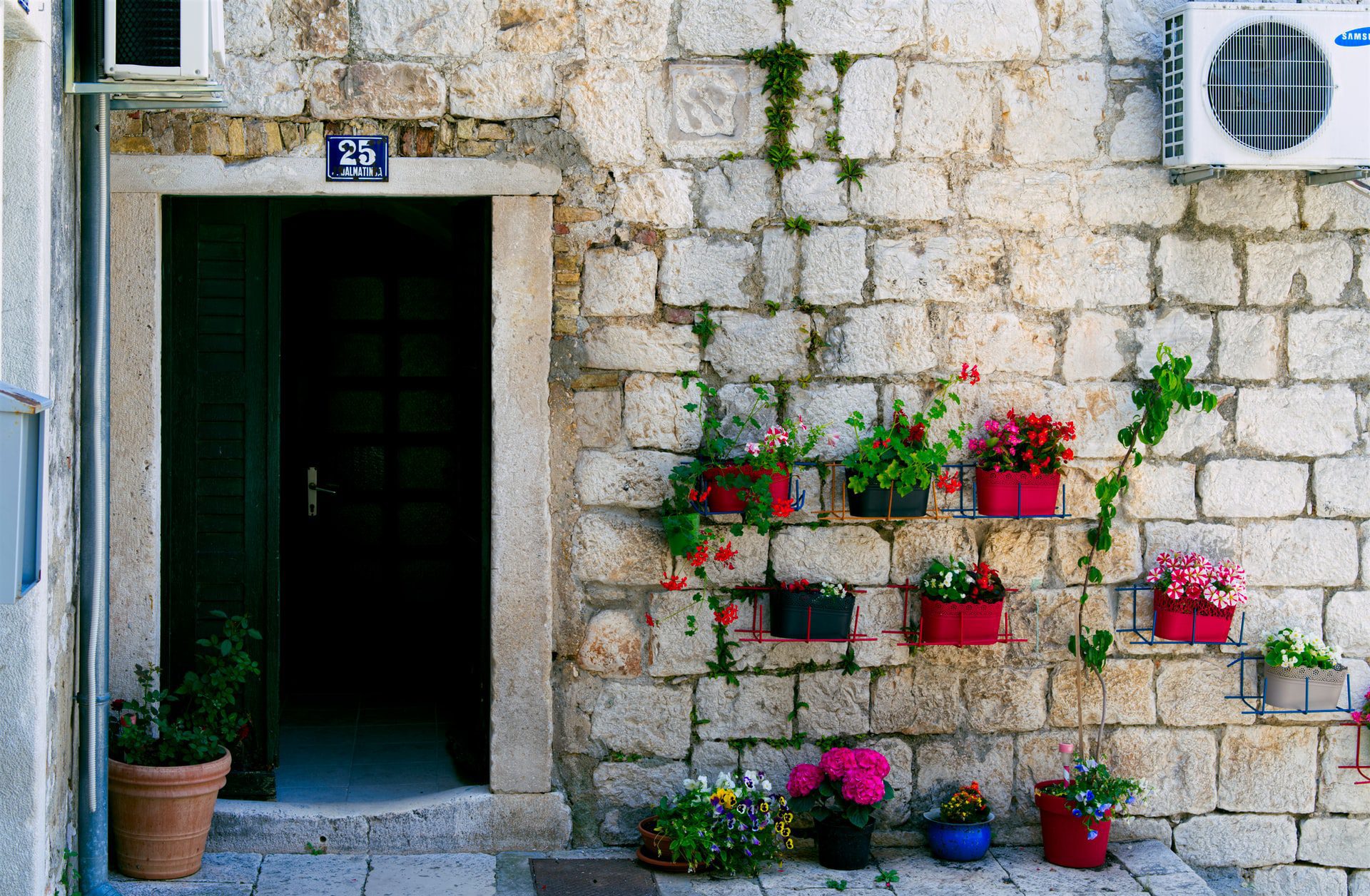 While in Istria, make time for some of the lesser-seen Roman architecture. Start with the Pula Arena, the only Roman amphitheater to have four surviving side towers fully preserved. Then perhaps the Temple of Augustus with its six Corinthian columns, also in Pula.
Cruise Around Hvar
Next stop is the fourth largest, but most world-renowned, of the 1,246 islands in Croatia. With an incredible 2,800 hours of sun per year, you won't need to pack your umbrella for this leg of your journey. This also makes it officially the sunniest spot in all of Croatia.
Located in Central Dalmatia, Hvar is a summer destination for the who's who of Europe, and has all the amenities to provide for them. This means great nightlife, endless beaches to choose from, and beautiful people everywhere. Hvar can get busy in the summer, but we think this year might be the perfect time to go.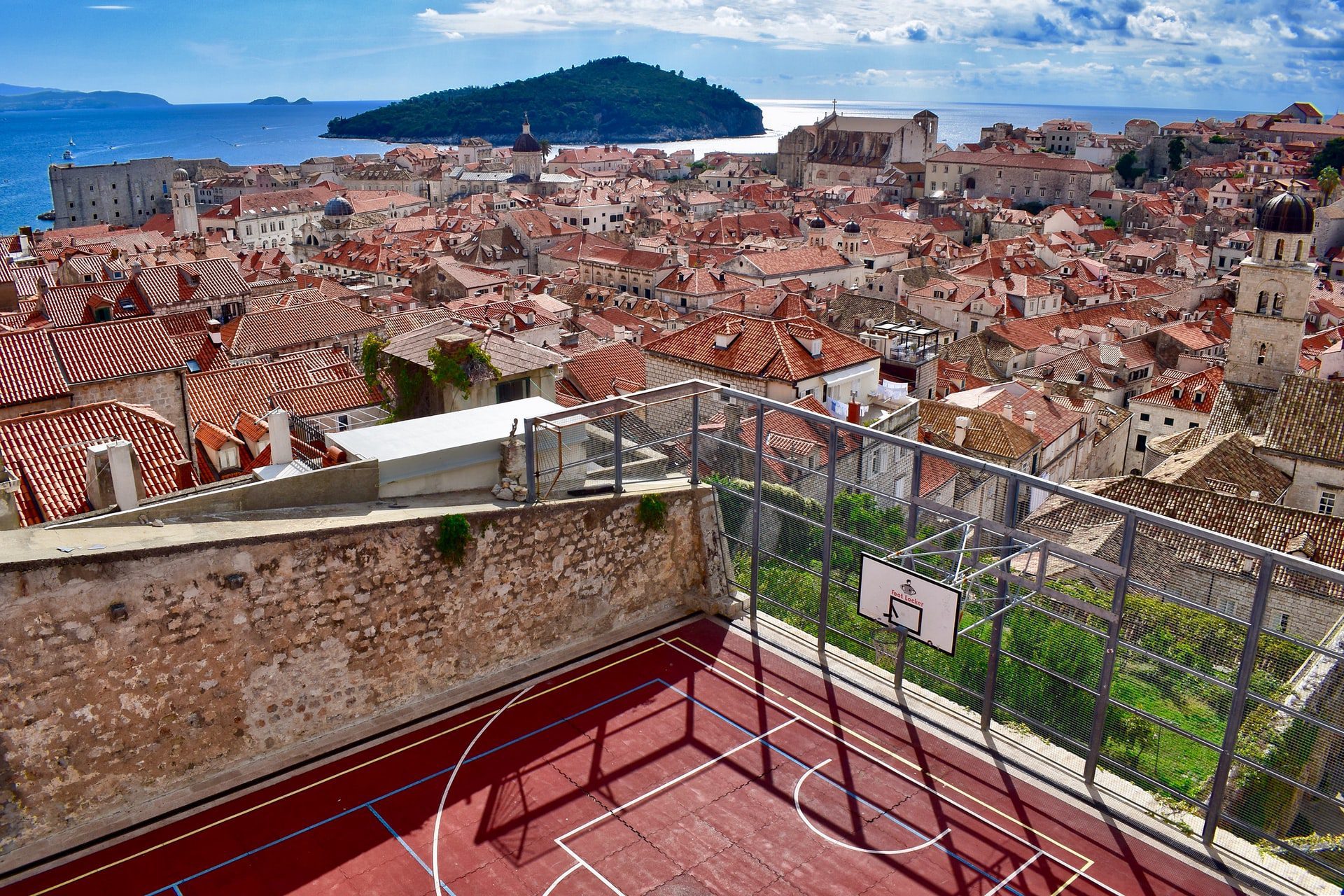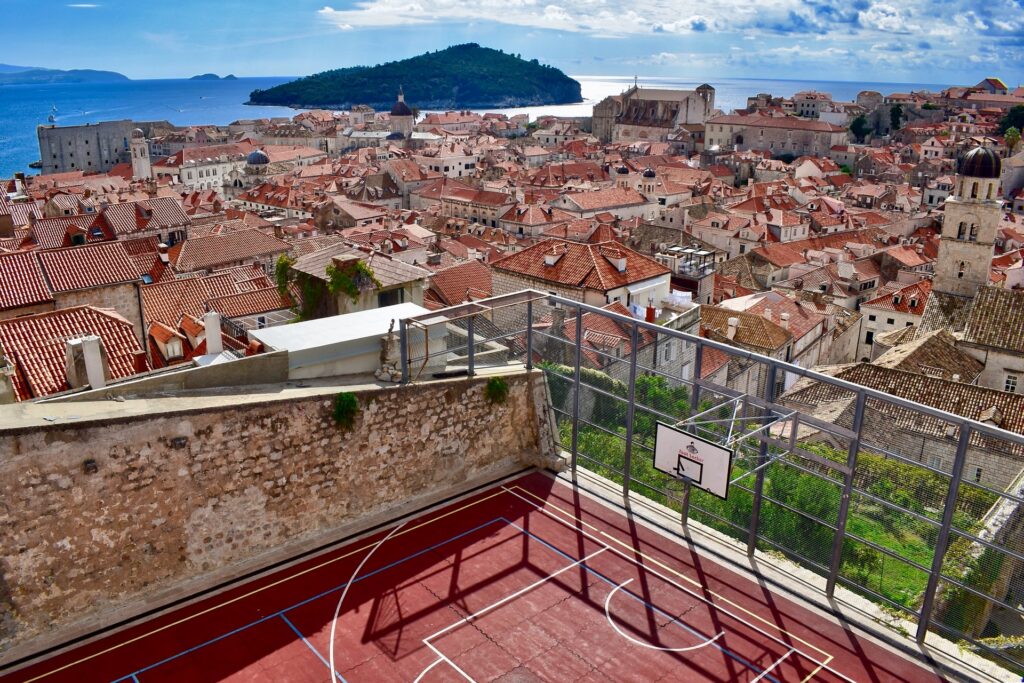 Our favorite trips are to simply rent a boat or hire a tour boat and see what beauty you can find. Have a swim, maybe a picnic and a bottle of wine. Make sure to visit the Blue Cave on your little trip, and bring a waterproof camera for those perfect shots!
If you're feeling particularly fancy, our favorite way to get to our next destination, Split, is by the fast catamaran from the northern town of Jelsa. Daily trips take an hour and a half and are a fun way to see the coast a bit.
The Ancient City of Split
To continue on our Roman history theme of this Croatian adventure, our final recommendation is the coastal city of Split. Being so near, it gets a similar amount of sun as Hvar. Split has been built around the palace of the retired Roman emperor Diocletian. In essence, Split was a vacation destination from the beginning.
When a Roman emperor has chosen a place to retire, you really can't go wrong choosing it for your vacation. That is one serious seal of approval.
There is certainly no shortage of Roman architecture remaining here either. Visit the remains of his palace to see where he chose to build his retirement home. Then maybe the St. Duje Cathedral, his mausoleum, to thank him for the vacation tip. Ascend the bell tower while you are there for a perfect panorama of the city.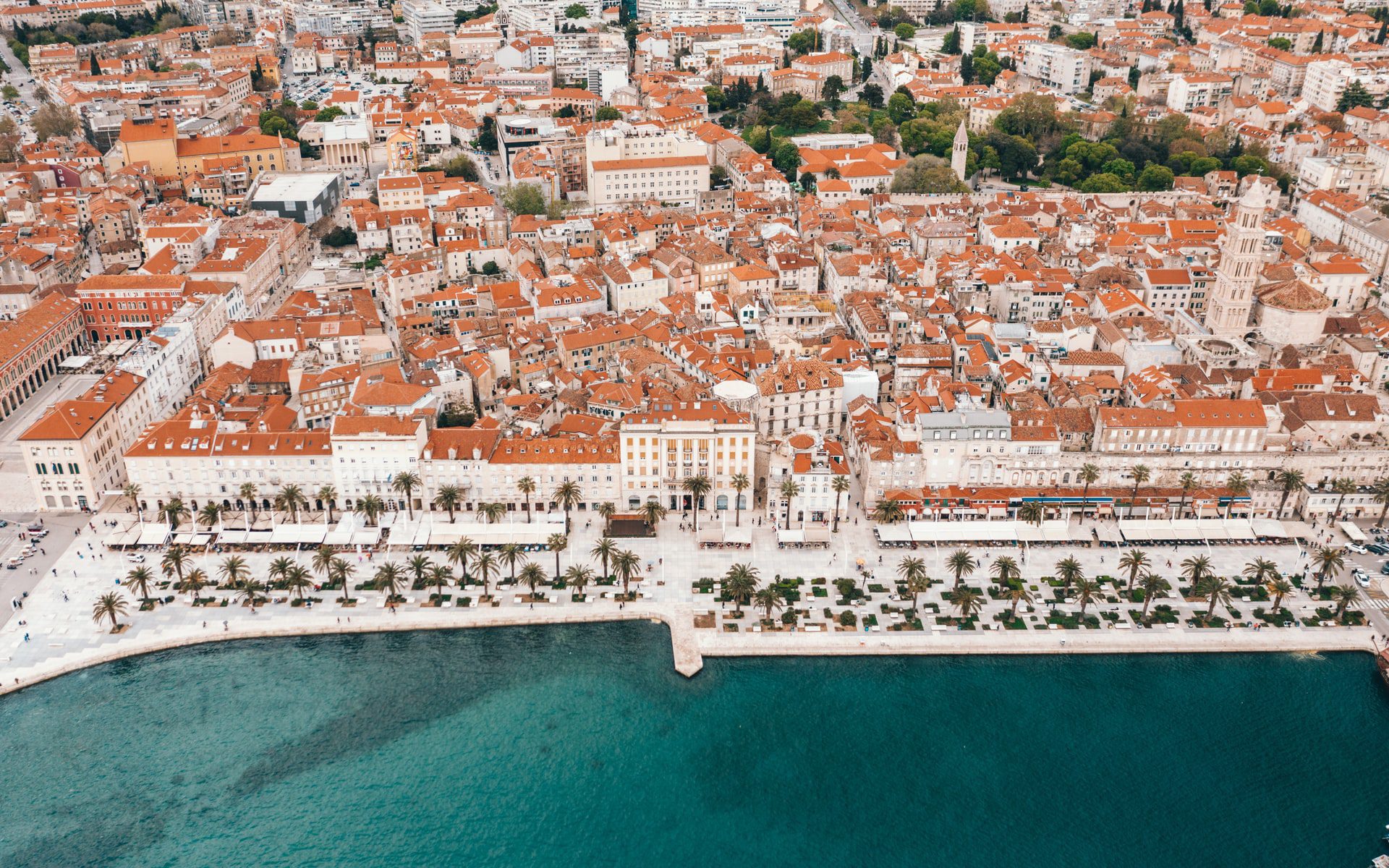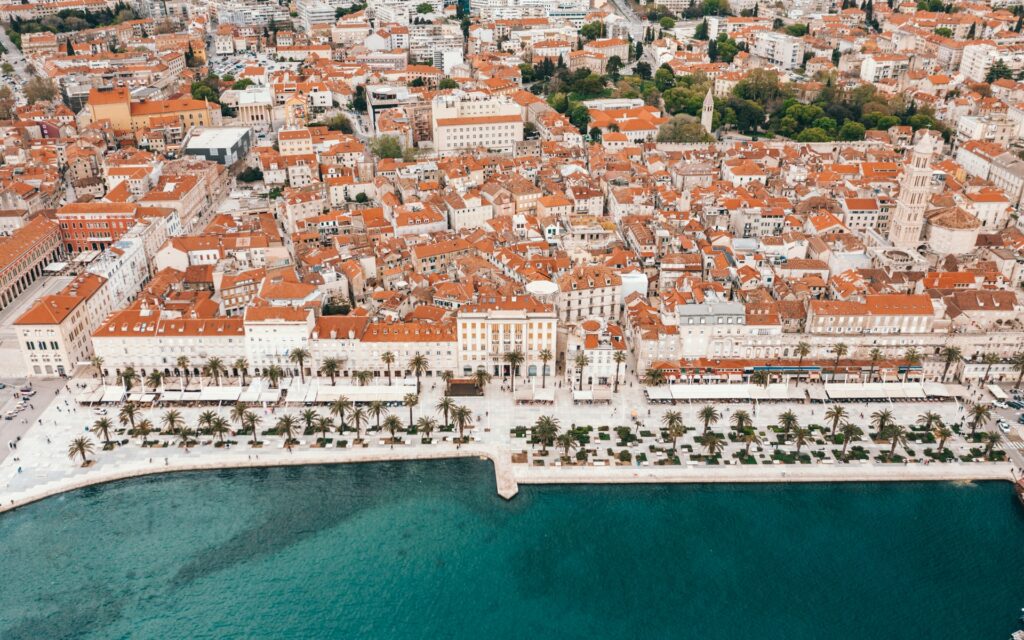 Sample the fresh market offerings at the Pazar while you're here, and make sure to grab a Soparnik to eat too. This local specialty is similar to a green onion and garlic crepe, and the perfect snack for a day of shopping.
Of course, since we are still on the coast, there's no shortage of fresh local seafood to choose from. Bačvice Beach is the place to have a light meal or a glass of wine at a cafe before heading down for a swim or just a few hours with a book in the sun.
In the evening dress up a bit and head back down to Bačvice beach if you are interested in a few drinks at the nightclubs. There is a little something for everyone, just let the music pick for you.
Ready to head to Croatia?
We sure are! It's a spectacular mix of culture, food, and the unforgettable Adriatic coastline. If you're done with hanging out in your backyard as a way of adventuring to somewhere new, we hear ya. Croatia might be the perfect spot for you to head back into the wonderful world of international travel. If you're thinking of planning the ultimate 2021 vacation in Croatia, get in touch with us! The world awaits!
Similar Posts: