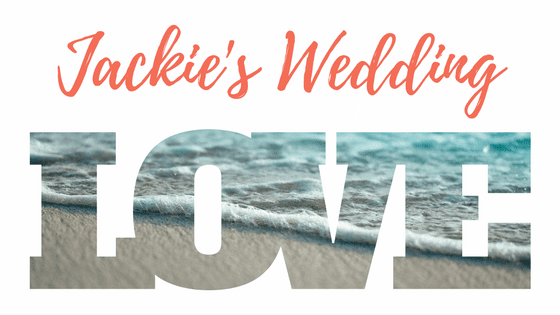 ---
Sunscape Puerto Vallarta Resort & Spa
Sunscape Resorts & Spas
For the kid in everyone!
Sunscape Resorts & Spas offer fun-filled and worry-free, family-friendly vacations without wristbands for families, friends, singles and couples. Guests will experience the convenience of Unlimited-Fun® – where everything is included – paired with a vibrant atmosphere and friendly service.
Sunscape's family-friendly program features a kid's check-in experience with red carpet stairs, welcome treats and resort passports for kids. Reservations are never required at specialty-themed restaurants, bars & lounges. Plus, spacious accommodations include private terraces, connecting rooms and kid's amenities. With this plus gorgeous beachfront settings offering an array of beach, land and watersport activities and the Explorer's Club for Kids ages 3 to 12 with Red Cross certified staff, guests will experience Unlimited-Fun® for the kid in everyone!
Unlimited-Fun
®
where everything is included
Family-friendly accommodations including connecting rooms and in-room kid's amenities
Family check-in experience including red carpet stairs, a welcome treat and resort passports for kids
24-hour access to food and beverage options including kid-friendly menus
A variety of buffet and à la carte restaurants without reservations required
Bars and lounges serving international and domestic brand beverages
Unlimited fruit juices, soft drinks and snacks
In-room mini-bar fully stocked with soft drinks, juice, bottled water & beer
Endless daily land and water activities for all ages
Explorer's Club for Kids ages 3 to 12, supervised by Red Cross certified staff
Live music and local entertainment
No wristbands required
All taxes and gratuities included
The Perfect Client for Sunscape Resorts & Spas:
Families seeking an affordable, family-friendly fun in the sun vacation, with worry-free inclusions and
unlimited choices.
Ideal for:
Family getaways
Travelers seeking unique destinations
Budget conscious yet brag-worthy weddings
Family-Friendly • Affordable • Fun-filled •Vibrant • Cheerful
Located in the heart of beautiful Banderas Bay on a long stretch of golden sand beach, sits the oceanfront Sunscape Puerto Vallarta Resort & Spa. With the stunning Sierra Madre Mountains in the background, and only 10 minutes from the Puerto Vallarta International Airport and the world famous Malecón in Old Town Vallarta, Sunscape Puerto Vallarta has an ideal location in the Hotel Zone where guests will find an array of activities, shopping, nightlife and fine cuisine just minutes away.
---
Flights & Lodging:
Guests:
Depart:

11:30AM

Phoenix Intl – (PHX)

Wed 11/08/17
American Airlines

1802


Nonstop

Arrive:

3:05PM

Puerto Vallarta Ordaz – (PVR)

Wed 11/08/17


Duration:

2

hr

35

min

Economy

(Q *)

Plane: 319
Sunscape Puerto Vallarta Resort
Check-In: Wed 11/08/17 3:00PM     Check-Out: Sun 11/12/17 12:00PM     Nights: 4
Room type: Deluxe Ocean View Double
Room description This category features partial ocean views with two double beds or a king size bed with a private furnished balcony. All rooms have been completely renovated
 Occupants: 2 Adults 1 Child
Sunscape Puerto Vallarta Resort
Check-In: Wed 11/08/17 3:00PM     Check-Out: Sun 11/12/17 12:00PM     Nights: 4
Room type: Deluxe Ocean View King
Room description This category features partial ocean views with two double beds or a king size bed with a private furnished balcony. All rooms have been completely renovated
 Occupants: 2 Adults
Private Airport Transfer – Zone 1-provided by Tukari
Private Roundtrip airport transfer provided by Tukari to the following hotels: Casa Velas, Crown Paradise Club Puerto Vallarta, Crown Paradise Golden Puerto Vallarta, Fiesta Americana Puerto Vallarta, Grand Fiesta Americana Puerto Vallarta, Hilton Puerto Vallarta, Krystal Puerto Vallarta, Marriott CasaMagna, Melia Vacation Club, Now Amber Puerto Vallarta, Secrets Vallarta Bay, Sheraton Buganvilias, The Westin Resort and Spa Puerto Vallarta and Velas Vallarta
5 Guest
Date: 11/08/17 – 11/12/17
Depart:

2:50PM

Puerto Vallarta Ordaz – (PVR)

Sun 11/12/17
American Airlines

571


Nonstop

Arrive:

4:20PM

Phoenix Intl – (PHX)

Sun 11/12/17


Duration:

2

hr

30

min

Economy

(Q *)

Plane: 319
Bride & Groom:
Your Itinerary
Depart:

11:30AM

Phoenix Intl – (PHX)

Wed 11/08/17
American Airlines

1802


Nonstop

Arrive:

3:05PM

Puerto Vallarta Ordaz – (PVR)

Wed 11/08/17


Duration:

2

hr

35

min

Economy

(Q *)

Plane: 319
Sunscape Puerto Vallarta Resort
Check-In: Wed 11/08/17 3:00PM     Check-Out: Wed 11/15/17 12:00PM     Nights: 7
Room type: Sun Club Deluxe Honeymoon Ocean Front King
Room description the Sun Club Honeymoon Deluxe Ocean Front sits just a few feet away from the ocean and features oceanfront views, a king size bed and two private balconies with a panoramic view
 Occupants: 2 Adults
Private Airport Transfer – Zone 1-provided by Tukari
Private Roundtrip airport transfer provided by Tukari to the following hotels: Casa Velas, Crown Paradise Club Puerto Vallarta, Crown Paradise Golden Puerto Vallarta, Fiesta Americana Puerto Vallarta, Grand Fiesta Americana Puerto Vallarta, Hilton Puerto Vallarta, Krystal Puerto Vallarta, Marriott CasaMagna, Melia Vacation Club, Now Amber Puerto Vallarta, Secrets Vallarta Bay, Sheraton Buganvilias, The Westin Resort and Spa Puerto Vallarta and Velas Vallarta
2 Guest
Date: 11/08/17 – 11/15/17
Depart:

2:50PM

Puerto Vallarta Ordaz – (PVR)

Wed 11/15/17
American Airlines

571


Nonstop

Arrive:

4:20PM

Phoenix Intl – (PHX)

Wed 11/15/17


Duration:

2

hr

30

min

Economy

(Q *)

Plane: 319
Total Cost For Air & Lodging: $6300
Deposit Due Now: $1,600 for air & lodging
Final Payment Due 45 Days Before Travel