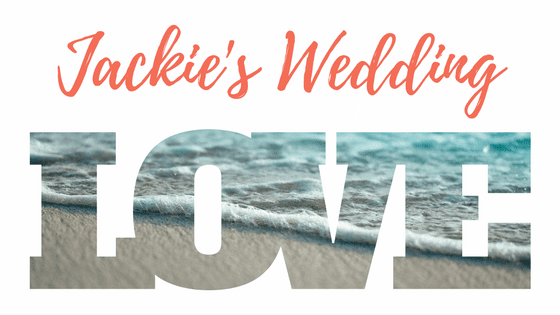 ---
HOTEL RIU CARIBE
An impressive 10-story lobby and a stained glass ceiling welcome you to this beautiful oceanfront resort. Situated on the calm, colorful stretch of beach between the Caribbean Sea and Nichupte Lagoon, the Hotel Riu Caribe has activities for couples and families alike. Experience the Caribbean like never before – go deep sea fishing, enjoy a scuba or snorkeling excursion or take a ride in a glass-bottom boat. Learn to sail, windsurf or catamaran. See Cancun in a whole new light when you take a jungle tour or go skyriding. Don't miss Renova Spa, where you'll enjoy a full spectrum of treatments, massages and facials.
Free Package*: For those who want a beautiful wedding without the cost associated with such an event. Inclusions up to 10 guests, additional guests have extra cost. Subject to mandatory payment of documentation, administrative fees and taxes which are pre-established by local government; this payment will be made at the reception of the Riu Hotel where the wedding will be performed, this applies even if you're traveling with a Minister of your own.
Classic Package: Complete with a wedding planner to thoughtfully coordinate your special day and all the elements necessary for an unforgettable ceremony. Our Classic Package is an ideal way to start your lives together in a very romantic and intimate way. Designed for Bride & Groom (Extra guest allowed with additional charge).
Royal Package: The perfect balance between simplicity and extravagance, our Royal Wedding Package provides a variety of impressive amenities. From a complimentary room upgrade to a wedding cake and sparkling wine, the Royal Package is intended to make your special day perfect in every way.  Inclusions up to 20 guests, additional guests have extra cost.
Caprice Package: The RIU Caprice Wedding Package is our most extravagant, elegant and complete option. Created for those who desire an unforgettable and once-in-a-lifetime event. The Caprice package provides an endless number of extraordinary details and amenities to ensure that your dream of a fairy-tale wedding truly does come true. Inclusions up to 40 guests, additional guests have extra cost.
*Free package availability varies year to year and it changes the hotels where it's offered. Restrictions Apply.

Add all of the extras that you need to make your wedding perfect

Additional floral arrangements

Bag of Rose petals
Boutonniere
Bride's Bouquet
Bridesmaid bouquet
Corsage
Girl Bouquet
Table Centrepiece

Food & Beverage

Music Services

Mariachi
Mexican trio
Pianist (45 min)
---
12pm ceremony
---
Flights & Lodging:
Guests:
Depart:

10:00AM

Phoenix Intl – (PHX)

Wed 11/08/17
American Airlines

515


Nonstop

Arrive:

4:00PM

Cancun – (CUN)

Wed 11/08/17


Duration:

4

hr

0

min

Economy

(Q *)

Plane: 752
Riu Caribe
Check-In: Wed 11/08/17 3:00PM     Check-Out: Sun 11/12/17 12:00PM     Nights: 4
Room type: Double Room Ocean View
 Occupants: 2 Adults 1 Child
Blvd. Kukulcan, Km 5.5, Zona Hotelera
Cancun, QROO MX
Riu Caribe
Check-In: Wed 11/08/17 3:00PM     Check-Out: Sun 11/12/17 12:00PM     Nights: 4
Room type: Double Room Ocean View
 Occupants: 2 Adults
Blvd. Kukulcan, Km 5.5, Zona Hotelera
Cancun, QROO MX
Depart:

5:05PM

Cancun – (CUN)

Sun 11/12/17
American Airlines

515


Nonstop

Arrive:

7:35PM

Phoenix Intl – (PHX)

Sun 11/12/17


Duration:

4

hr

30

min

Economy

(Q *)

Plane: 752
Bride & Groom:
Your Itinerary
Depart:

10:00AM

Phoenix Intl – (PHX)

Wed 11/08/17
American Airlines

515


Nonstop

Arrive:

4:00PM

Cancun – (CUN)

Wed 11/08/17


Duration:

4

hr

0

min

Economy

(Q *)

Plane: 752
Riu Caribe
Check-In: Wed 11/08/17 3:00PM     Check-Out: Wed 11/15/17 12:00PM     Nights: 7
Room type: Junior Suite Ocean Front
 Occupants: 2 Adults
Blvd. Kukulcan, Km 5.5, Zona Hotelera
Cancun, QROO MX
Depart:

5:05PM

Cancun – (CUN)

Wed 11/15/17
American Airlines

515


Nonstop

Arrive:

7:35PM

Phoenix Intl – (PHX)

Wed 11/15/17


Duration:

4

hr

30

min

Economy

(Q *)

Plane: 752
Total Cost For Air, Lodging & Transfers: $8300
Deposit Due Now: $1,600 for air & lodging
Final Payment Due 45 Days Before Travel