Imagine saying "I do" to the love of your life amid crystal blue waters softly splashing around you and glistening sunshine on your face – does it get more dreamy and romantic?
With a majority of people striving towards a lavish destination wedding, almost everyone dreams of having an exotic and memorable wedding. And why not? Weddings are one of the most special and important events in our lives. Such a special time definitely calls for a unique and memorable location. Everyone should be able to remember their wedding day as one of the most romantic days.
A huge part in ensuring that your wedding is exactly how you want it to be is the location and the venue.
Why Have A Destination Wedding?
Call us biased, but we think a destination wedding is a great idea. It allows two people in love to celebrate the biggest day of their lives in a faraway land with close friends and family – a combination of a celebration and a vacation. It's an amazing opportunity for couples to hold their wedding in an idealistic location without having to spend a fortune. A destination wedding easily removes a great number of stressors that come with planning a more traditional wedding.
Once the wedding festivities are done with, heading out for your honeymoon to another magical place is always an option. But when you have a destination wedding, you can simply stay at your wedding destination and celebrate your honeymoon right then and there! This way, you don't end up burning a hole in your pocket on a honeymoon and can still make the most out of your wedding.
Top Destination Wedding Locations
Choosing the best location for your destination wedding can be intimidating. How many options are there?!  Be it a stunning sandy beach or somewhere between high mountains and lush vineyards – the options are endless!
Here is a list of some of the best places to travel for a fun-filled destination wedding.
Caribbean, Bermuda
If you wish to have a Caribbean destination wedding that is a little towards the formal and elegant side, Bermuda is the right place for you. As they say, the wedding of your dreams is waiting for you in Bermuda.
Bermuda is dotted with pink-sand beaches that offer the most tranquil and picturesque wedding experiences. The island offers sparkling turquoise water and some of the most iconic ocean backdrops for a romantic wedding amidst rugged coastal and rocky landscapes.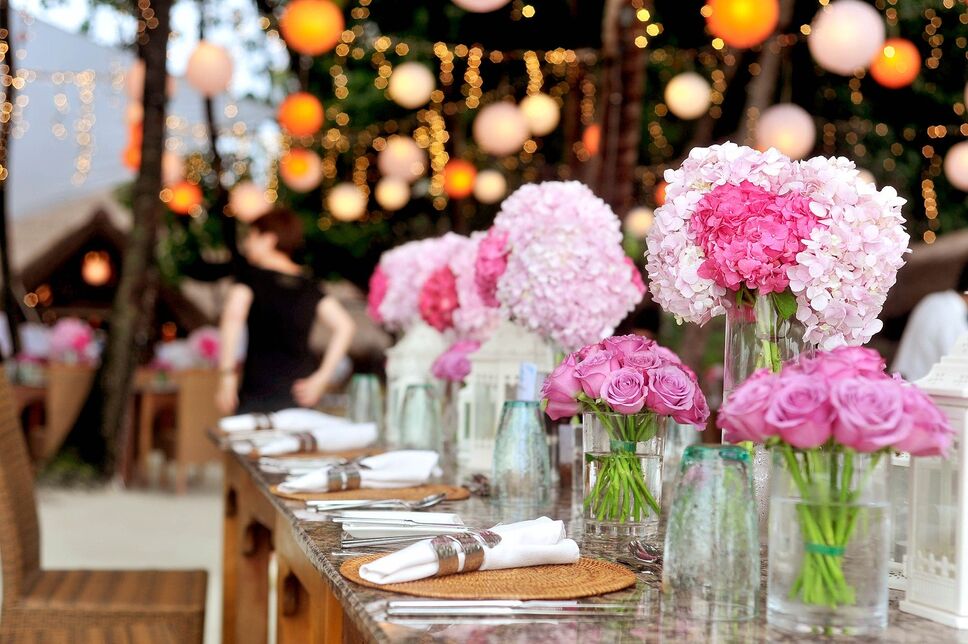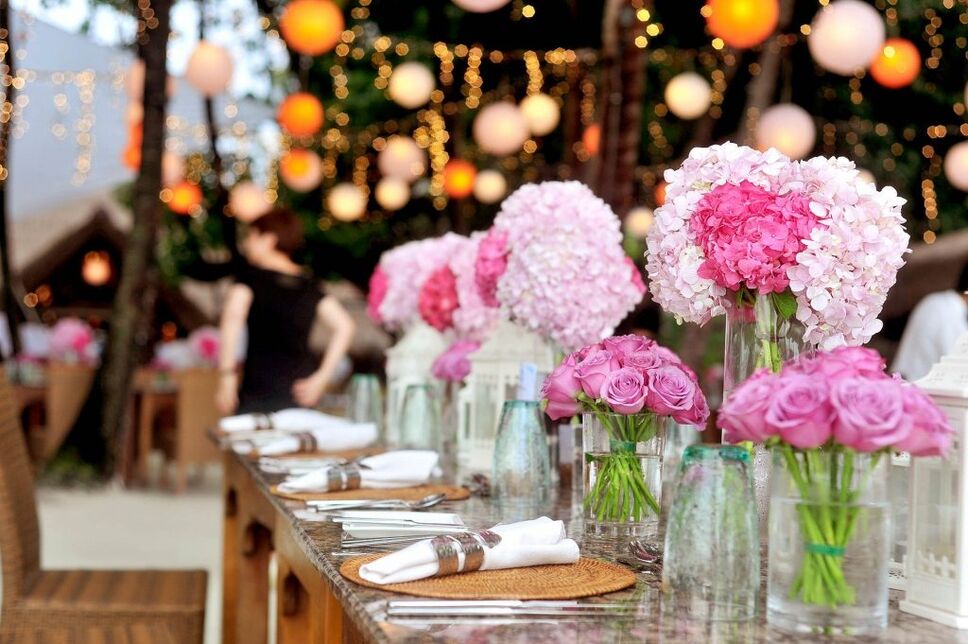 It's one of the most charming places to travel for a destination wedding with clear, blue skies and iconic pastel-hued houses.
If a beautiful pink sand ceremony is what you seek, with beaches overlooking the south shore, the Lido Complex at Elbow Beach Bermuda is where you need to recite your vows. Whether you go for a casual romantic setting on the sand or a formal and elegant affair up at the terrace, the stunning oceanside will take your wedding ceremony to the next level.
For someone who wants their wedding to look like it came right out of a fairytale, the beautiful Unfinished Church in Bermuda promises to give you just that. As the name aptly suggests, it's an unfinished state that brings forth timeworn romance under Bermuda's bluest of the blue skies, towering stone arches, and lush grassy floors. It also guarantees some of the most amazing destination wedding packages so you have absolutely nothing to worry about.
Puerto Vallarta, Mexico
Puerto Vallarta holds the title of 'Mexico's Natural Beauty' owing to its gorgeous sunsets with soft hues of orange, yellow and red, tall and towering mountains and stunning sunny beaches. The Jalisco state where Puerto Vallarta is located has been blessed with a chain of majestic and grand hills mountains, a wonderful display of tropical flora and fauna, and a luxurious green line that protects the unknown treasures.
With stunning mountainous views and a truly picturesque ocean bay, an outdoor destination wedding at Puerto Vallarta is surely going to give you an experience you'll never forget, other than excellent wedding shots, of course.
For a destination wedding, you definitely want something truly magical. One of Puerto Vallarta's most exquisite resorts for a wedding has to be Palladium Vallarta Resort & Spa, and for all the right reasons. This amazing venue is located in a magnificent setting that is enclosed within lush vegetation and plush greenery. It also has its very own private beach that is close to 1000 feet long.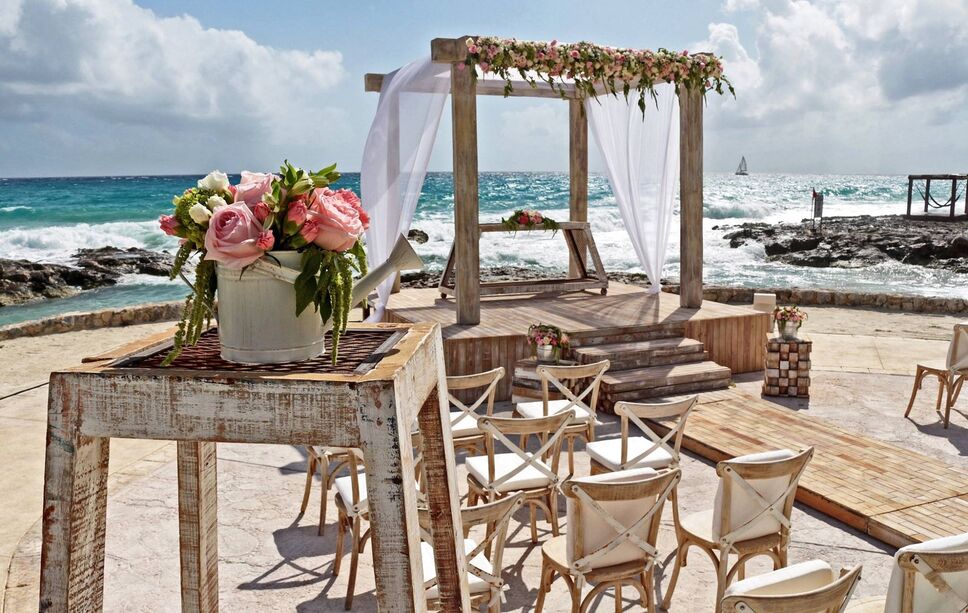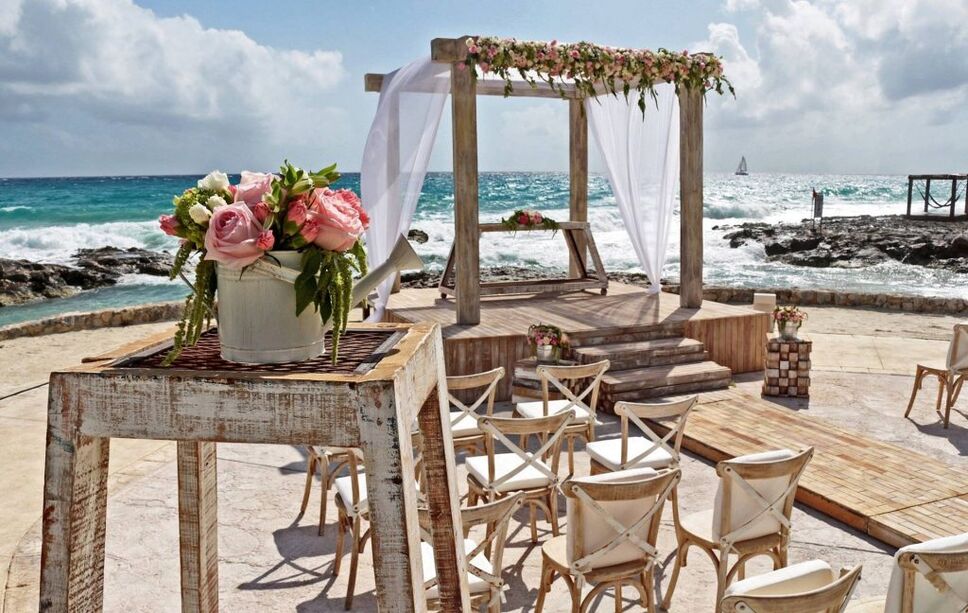 A prime focus of this beautiful resort is clearly on the natural surroundings, which is why it'll give you the most picturesque wedding shots. It's an all-inclusive resort that offers everything you would typically expect from an international resort but with an added touch of local authenticity. It also offers a variety of options for your destination wedding, including a terrace wedding at the cliff top that overlooks the Caribbean or a religious wedding in a majestic chapel.
Cabo San Lucas, Mexico
A destination wedding in a place like Cabo San Lucas is surely going to give you a romantic and luxurious wedding experience like no other. It provides an upscale experience for to-be married couples that mainly features the absolutely picture perfect sunsets of Mexico's Baja California peninsula.
An interesting fact about this resort city is that many of its immaculate beaches are named "Playa Del Amor" which translates to 'Lover's Beach'. This goes to show there's no question why you shouldn't get married in a place that calls out all the lovers and exchange their vows here.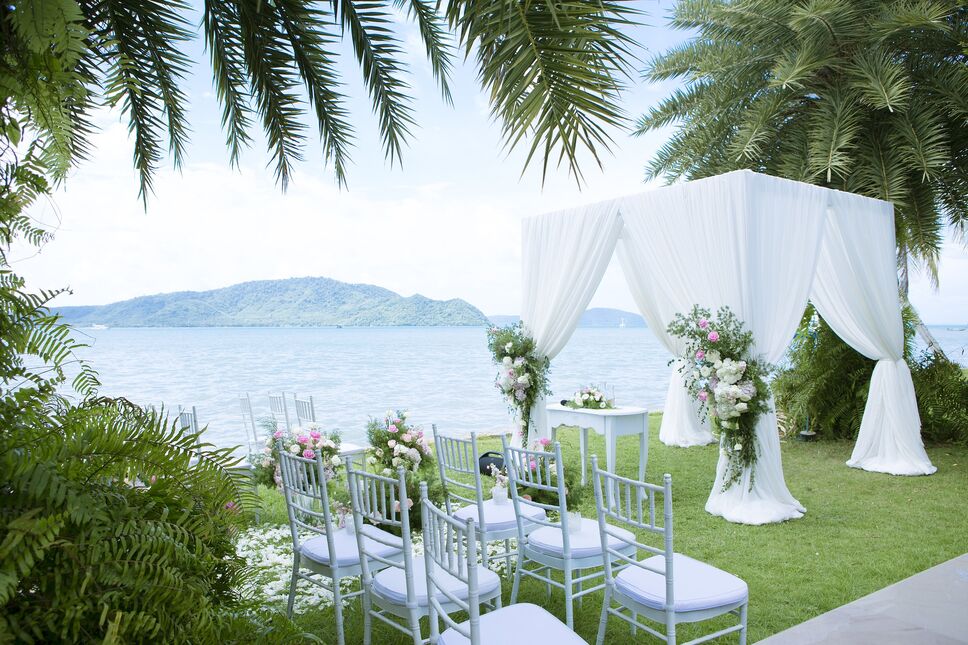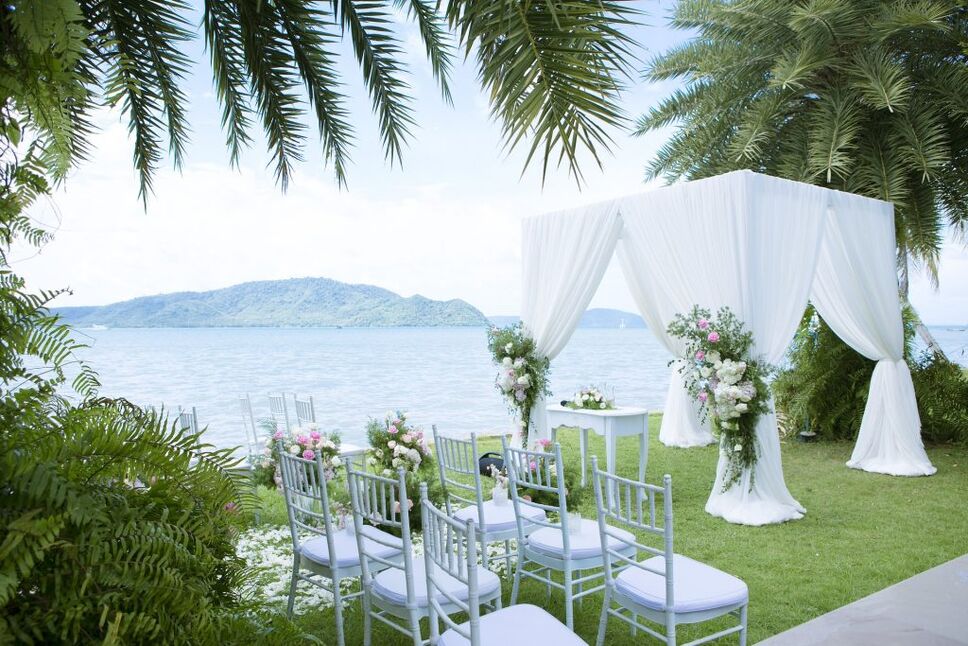 An ideal wedding venue in Cabo San Lucas is Paradisus Los Cabos. This is an excellent all-inclusive resort that has the perfect backdrop for your wedding, including stark white buildings against the deep blue sea. Whichever kind of wedding affair you have in mind, this resort will bring it to reality. Be it a grand and lavish terrace wedding overlooking the gorgeous sea or an intimate and a highly private vow-taking ceremony on the beach as the sun sets gracefully above your wedding alter, you can have it all here.
Riviera Maya, Mexico
A wedding in Riviera Maya will definitely check all boxes on your destination wedding list. It offers a perfect combination of romance, serenity and glamour that is speckled on every shore. From luxury resorts to stunning backdrops for your wedding, this place has it all. You will also find serene gazebos and cabanas along with breathtaking beaches that will surely leave you astounded.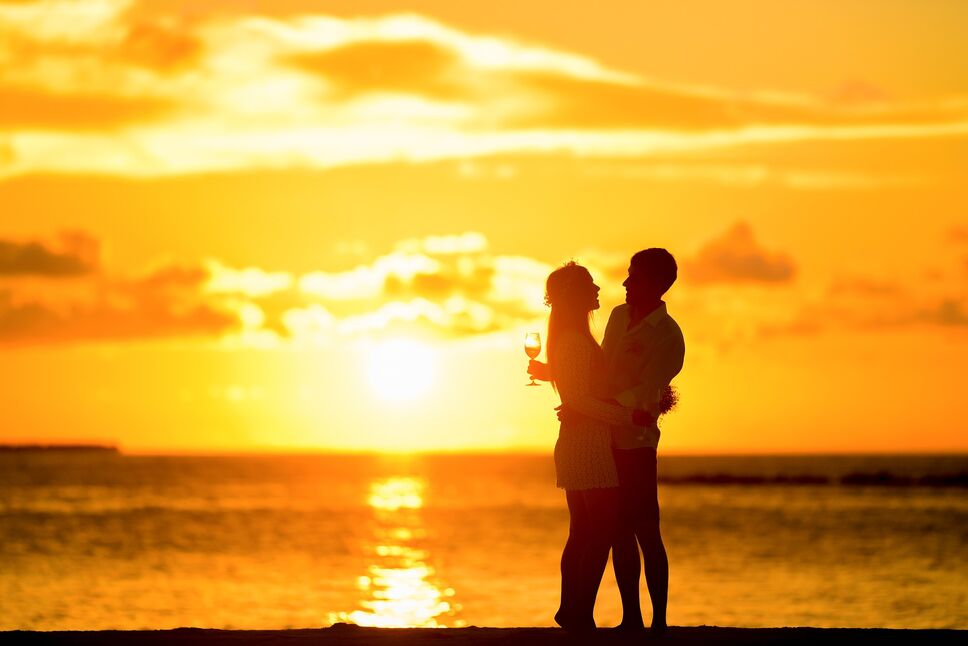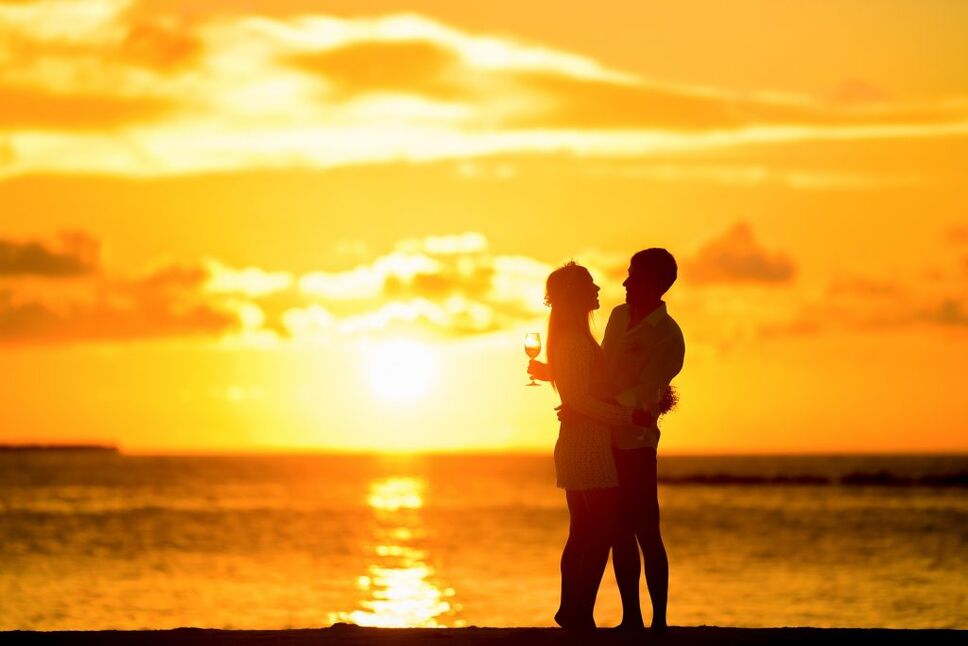 One of the most luxurious resorts you can find in Riviera Maya is VidantaRiviera Maya which is a resort like no other. It offers the perfect blend of elegance with charm that will truly mesmerize you and your guests.
For all those looking for an impeccable "wow factor" at your wedding, this is the right place for you. It also offers a variety of beautiful wedding locations from stunning white, sandy beaches to jungles with fairy lights. Whatever you choose, you will have the most scenic and striking wedding shots and a spellbinding experience.
Jamaica, Caribbean
Spectacular beaches, waterfalls, and huge mountains are what best describes Jamaica. It's no wonder why this island is so popular among both married and soon-to-be-married couples who wish for a magnificent destination wedding. There is probably no other place in the Caribbean that is characterized by a reggae beat and all-inclusive packages.
Jamaica is one of the many larger Caribbean islands and is marked by warm, sandy beaches. Sandals Resorts in Jamaica is one of the most perfect venues for your wedding with its all-inclusive properties and a new destination wedding experience called "Aisle to Isle."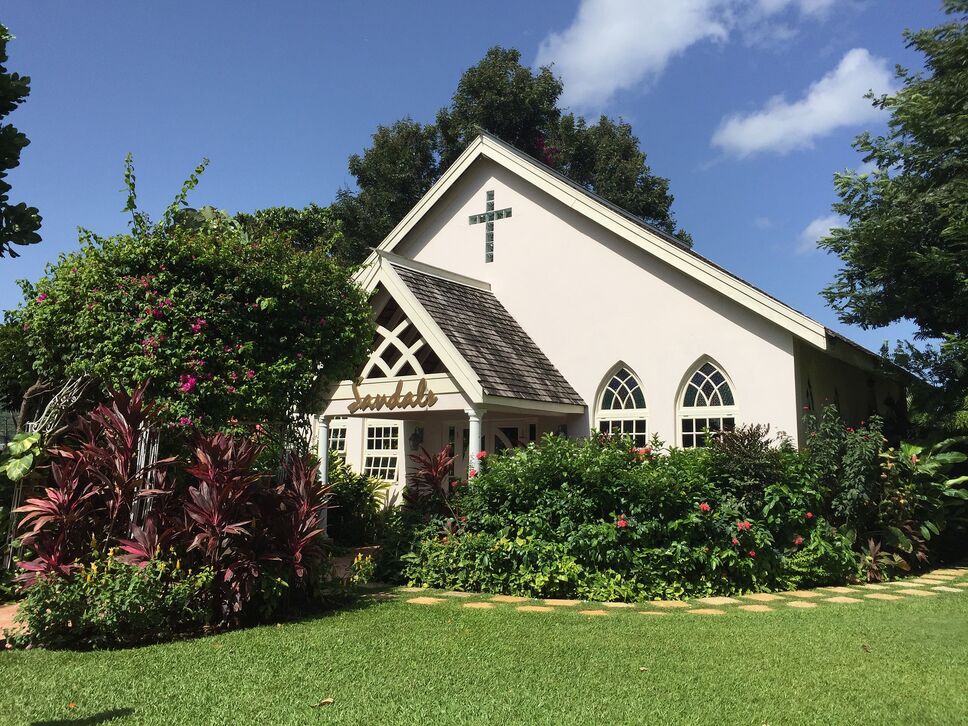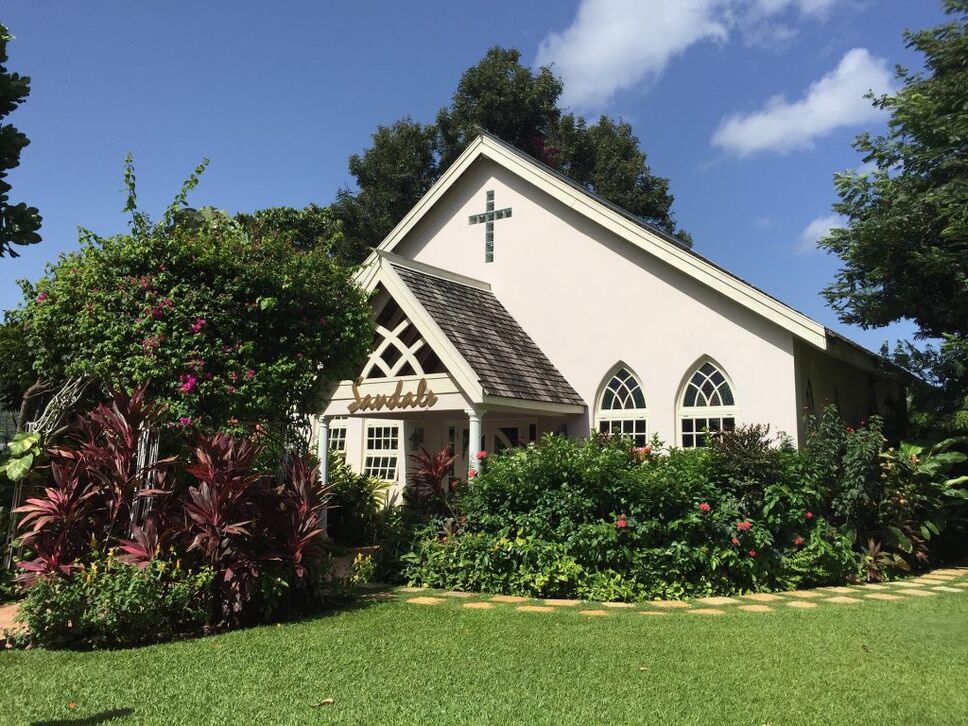 The concept seeks to give couples increased choice in terms of décor inspirations, reception venues, and ideas for food and drinks.
On the topic of Sandals Resorts, check out our guide to their incredible overwater bungalows. Swoon.
San Miguel de Allende, Mexico
Known for its baroque Spanish architecture, this colonial-era city in Mexico has amazing things in store for you. Be it a traditional church wedding, a vibrant outdoor ceremony in a natural setting rich with picturesque views and botanicals, or a dramatic wedding in a cathedral-like space, San Miguel de Allende has got you covered!
While the destination lacks blue waters like the ones found in other Mexican cities, it certainly has the sophistication and elegance you might want for your dream destination wedding.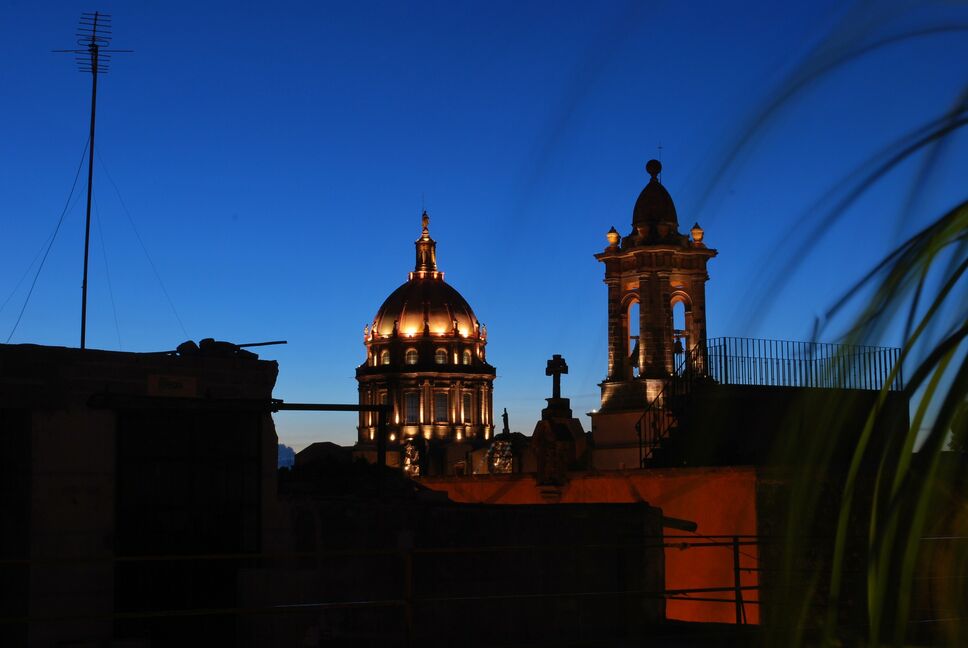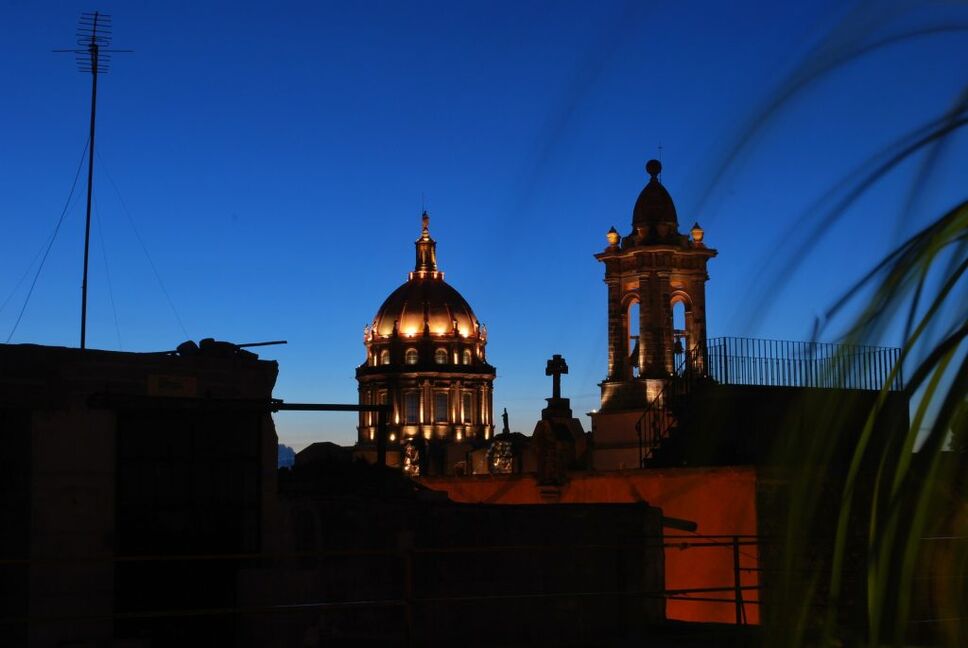 Even without all of that, it's a favorite among couples and tourists for its romantic Spanish and Colonial architecture, vibrant art scenes, and rich Mexican culture.
One of its most traditionally-styled hotels includes the Rosewood San Miguel de Allende, located high in the mountains of Central Mexico. It's full of beautiful traditions that are characteristic of the real Mexico. The most fascinating and fun-filled aspect about a destination wedding in this city is the traditional parade that occurs before the wedding ceremony and moves through the cobblestone streets of multicolored frontages.
It's a festive occasion that includes a mariachi band and large handmade puppets, called mojigangas. It's more like a lively rehearsal dinner before the main ceremony, full of margaritas, Mexican décor, delicacies, and drinks.
While saying "I do" amid sandy beaches and blue waters is what counts as a romantic wedding for some people, for others, it could be getting married among traces of cultures and traditions!
Are you ready to have the destination wedding of your dreams?
If so, get in touch with us and let's get planning!
Similar Posts: