Great news has finally come for those of you waiting patiently for our neighbors to the North to reopen their doors and welcome us back. Canada officially reopened to all vaccinated US tourists as of August 9th. As long as this goes well, they will further open to any fully vaccinated tourists on September 7th. 
This means we can finally return to all of our favorite Canadian destinations once again, and if you can really hurry, you might just be the only ones there!
How to get into Canada
The first thing you need is proof of your full vaccination with a Government of Canada approved vaccine (all the ones used in the US are), completed at least 14 days before traveling to Canada.
Then, you will need a negative PCR test before you leave.
Enter all your data into the ArriveCAN app or website.
Then either drive in or fly in via any of these major airports:
Montréal-Trudeau International Airport
Toronto Pearson International Airport
Calgary International Airport
Vancouver International Airport
Halifax Stanfield International Airport
Québec City Jean Lesage International Airport
Ottawa Macdonald–Cartier International Airport
Winnipeg James Armstrong Richardson International Airport
Edmonton International Airport
It's really quite simple.
It has been a while! Where should I go?
We have been waiting for you to ask and are excited to help you pick out the perfect spot in Canada! We have compiled a list of our favorites and can't wait to share them with you. 
Explore the gardens of your dreams in Victoria, British Columbia
Where to start in Victoria… Oh, yeah. At Butchart Gardens. The gardens are the shining gem of this beautiful Vancouver Island destination and have been for over 100 years. With 55 acres of gardens planted to be gorgeous and picturesque all year-round, all nature lovers, green thumbs, or even aspiring green thumbs will find themselves truly in heaven here. Over 50 full-time gardeners tend to the 55+ acre gardens and ensure that you will always have a breathtaking experience in one of Canada's best gardens.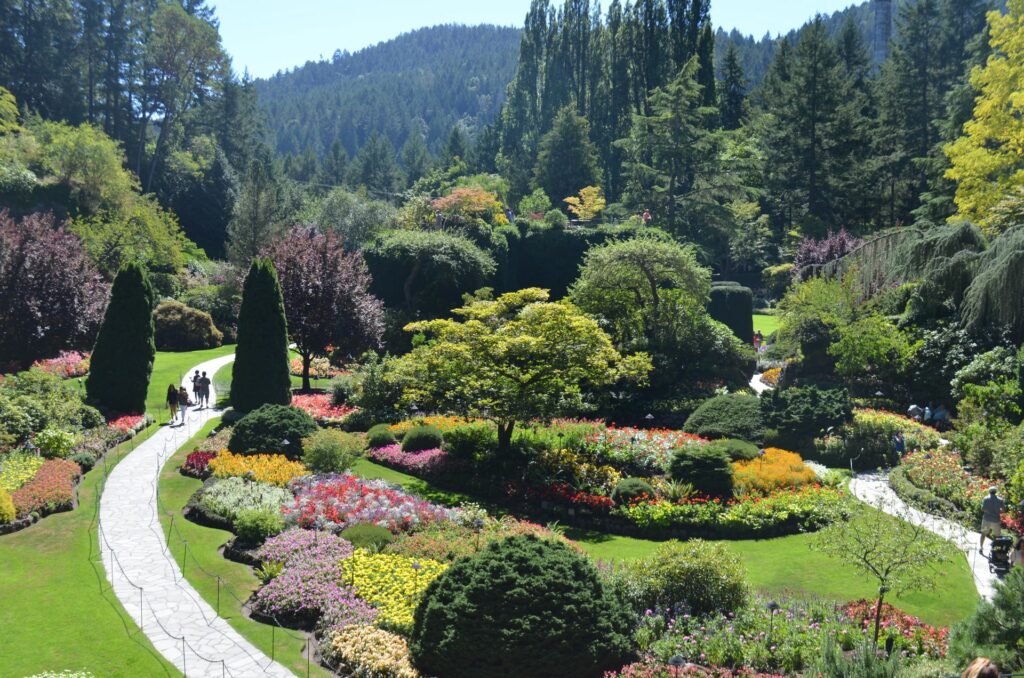 Also, just get outside. The nature that surrounds you here offers some of the best hiking, adventuring, beachcombing, and wildlife watching around. Wander in virtually any direction, and you will find another park, nature reserve, or viewpoint. 
The town itself is nothing to miss out on either. Long loved as a tourism destination, nothing is missing from this small and cozy city that you could find in a much larger destination.
Challenge your tastebuds with the contemporary French flavors of Saveur, or sample the best of the local catch down at Fisherman's Wharf. Either way, you're likely to love what you taste.
Choose any activity you can imagine in Banff, Alberta
Banff is like the perfect combo of a ski resort village and a national park wrapped up in one giant package.
Luxury living at its finest is available around every turn, and pampering yourself daily can be the theme of your trip. But you also have limitless options to get out there and adventure to your fullest too.
If your perfect trip is spa life, we say hit the Willow Stream Spa in the lovely and luxurious Fairmont Banff Springs for everything a top-tier 40,000 square foot spa can offer. And that is a lot.
If you're looking to get sweaty instead of pampered, or maybe even just before getting pampered, Banff has you covered.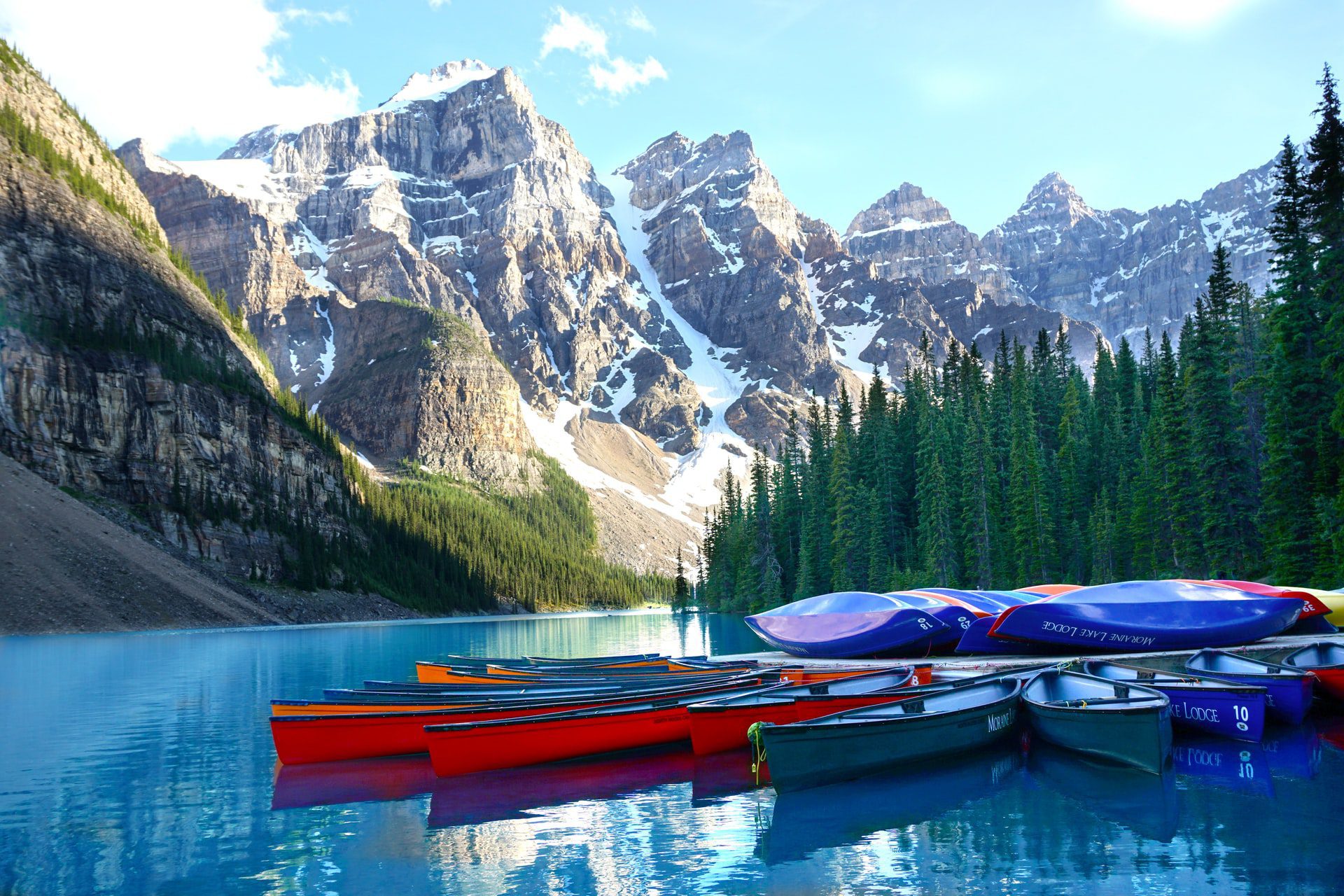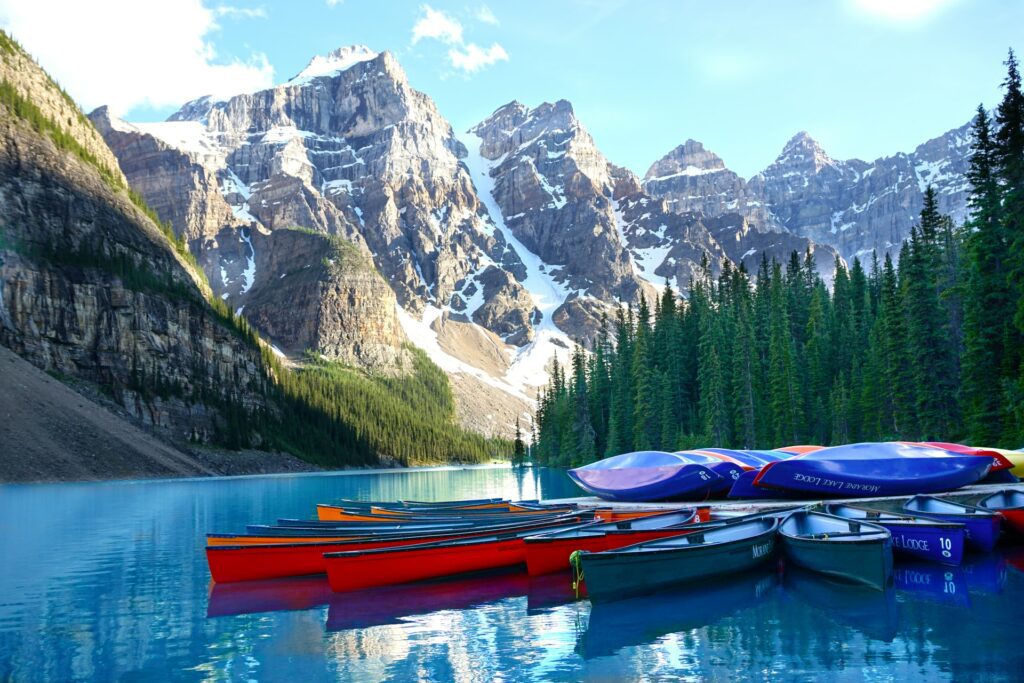 Depending on the season you choose to visit, you can do virtually any outdoor activity you can dream of. Maybe start with a dog sled ride and then go heliskiing? Paddle beautiful Lake Louise, then go downhill mountain biking? Take a sleigh ride, then jump into the natural hot springs? Maybe you prefer caving, horseback riding, or ice skating right on the lake?
It doesn't matter what you choose; Banff seems to have everything an adventurer could want plus all the luxury for you to return to at the end of the day.
Whistler Blackcomb for the whole family
This is the second ski resort town to make it onto our list of prime destinations for your return to Canada and with equally great reasons. Whistler played host for many of the 2010 Vancouver Winter Olympics events and has all the resources and services associated with being a host on the world's stage.
As with Banff, this resort town stays alive and vibrant all year round.
Whether you want to visit for the winter and hit the slopes, or you would rather visit during the summer for downhill mountain biking and hiking, you'll find everything you could want for your choosing.
With over 8,000 acres of skiable terrain, Whistler Blackcomb also happens to hold the crown as North America's largest ski resort. This means there is always somewhere new for you to explore regardless of your skill level.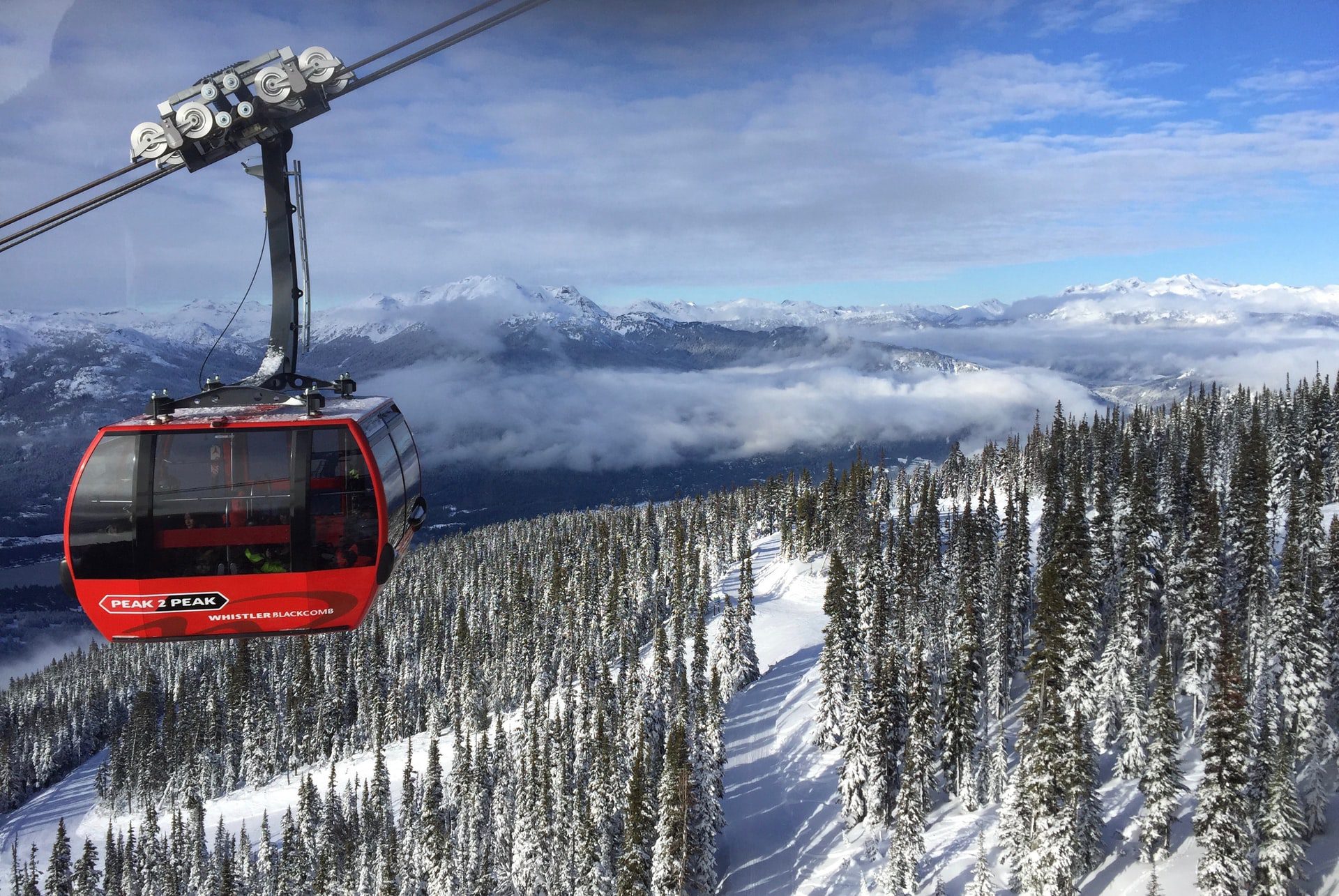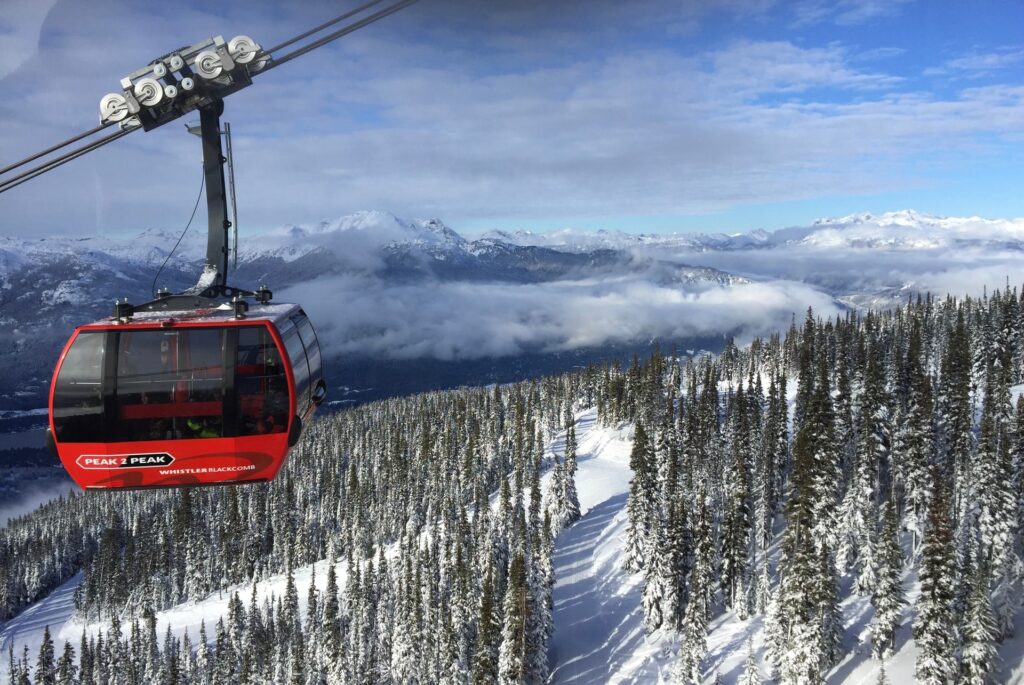 But of course, only talking about the outdoor activities would be letting down this world-class resort town. You can, and we have, spend an entire vacation here and never once break a sweat. The nightlife is epic, the shopping is excellent, and there is no shortage of great restaurants to try. 
With all these outdoor enthusiasts in town, the spas have to be outrageous, as well. Keeping everyone pampered is essential, after all. 
Ready to take the vacation of a lifetime in Canada?
We love Canada for so many reasons. The country on the whole has everything to offer from bustling cities to magical nature experiences to outdoor paradise and so much more. Get in touch with us and let's get planning! You may even be able to turn this vacation into an incredible road trip!
Similar Posts: