Welcome to the holiday season! The mad rush we all go through between the end of November and the beginning of January. With November, December, and January stuffed with Thanksgiving, Christmas, Hanukkah, and New Year's, sometimes it doesn't occur to people to take a vacation around this time.
But in the travel industry, the weeks between Thanksgiving and Christmas, and the week after New Year's, are considered "dead weeks," with a huge drop in demand. Everyone took vacation days during the holidays and now they're back to work and back to school.
In the travel market, a drop in demand means a perfect opportunity to grab a fantastic deal on the vacation you've always dreamed of. If you have some flexibility in your holiday plans — or better yet, if you have adventurous family members who would love an unusual way to spend this time together — let us hunt for some fabulous last-minute bargains and start packing your bags. The world awaits!

Go off-peak for big savings
The days right before and right after major holidays tend to be the busiest (and most expensive), so opt for off-peak and you can save considerably, sometimes 25-50 percent off. Additionally, if you're willing to fly on Christmas day or on New Year's Eve, you could be in for an even better deal.
Off-peak savings also apply to destinations
We often assume traveling during off-peak only relates to traveling at certain times of the year. However, traveling off-peak can also refer to destinations that experience a marked "low season." Consider this advice from Tim Leffel, author of The World's Cheapest Destinations:
Cities that regularly host conventions can be good places to find last-minute hotel deals over the holidays. Sometimes you can find a last-minute deal in cities like Orlando or Las Vegas just because there are so many hotels to fill and no conventions going on (at this time of year).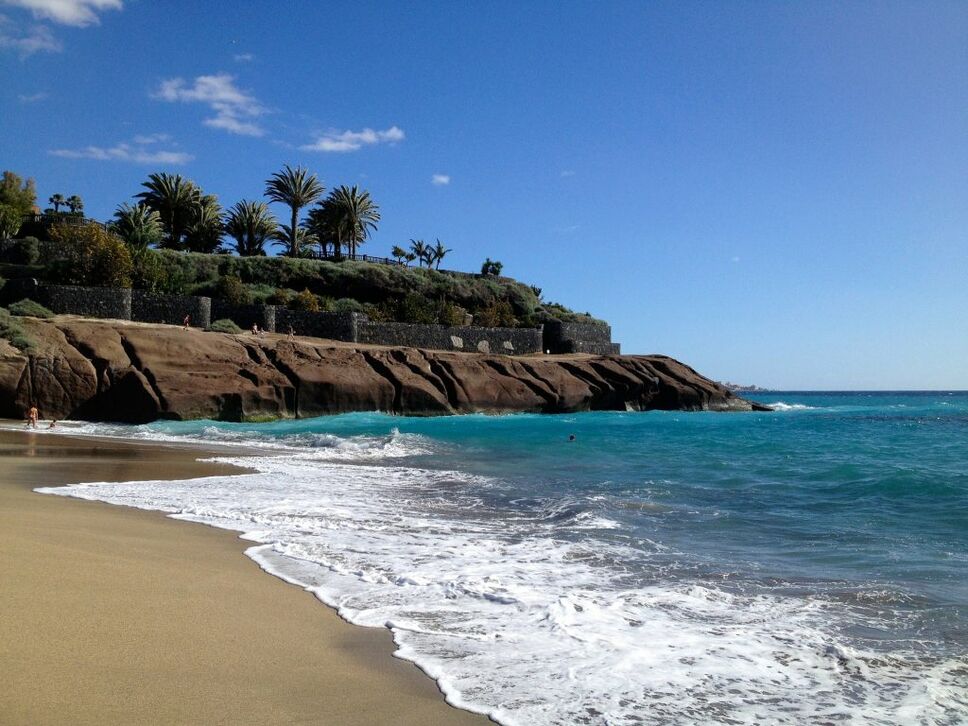 And for beachside lounging, don't limit yourself to Florida and Hawaii. Consider sandy (and cheaper) spots in other warm destinations along the Georgia and Texas coastlines, including towns like Tybee Island near Savannah and Galveston. Many hotel rooms in Galveston sell at or below $100 per night in November and December.
Get ready for sales on Black Friday and Cyber Monday
It's becoming increasingly common to see incredible flash sales on hotels, adventures and flights on Black Friday and Cyber Monday. This certainly doesn't mean you need to be glued to your computer screen. In fact, we want you to be enjoying the company of family while diving into those leftovers. We'll take care of the bookings for you! But these sales do mean that planning in advance is key.
If you have your heart set on a specific country or a special hotel, let us know and we'll dig back into our records to see if a holiday sale is likely to come up.

Consider a vacation rental
Especially at resorts, prices can be as steep as the ski slopes themselves. Steep prices aren't exactly what most people are looking for around the holidays. If you're willing to drive a few extra minutes, you can often rent a larger space for much cheaper. It's not uncommon to find great deals available on luxury apartments, homes, condos, and cottages. Other advantages: your own space, more room for larger families or groups, a full kitchen and fridge, no noisy hotel patrons to keep you up. (For help scouting out the perfect space for your family or group, schedule a time to chat with us!)
Don't rule out Europe for a pre-or post-holiday escape
TravelChannel.com author Valerie Connors says, "During the winter, roundtrip flights to Europe can be as much as 20 percent cheaper than during summer months, when hordes of travelers descend on popular European cities like Paris, London and Rome. In winter these same cities can be blissfully quiet, with short or no lines to enter major attractions like the Louvre or St. Peter's Basilica." Sounds pretty great, doesn't it?
Many spots in Europe are decked out for the holidays with incredible Christmas markets, holiday performances and special menu items.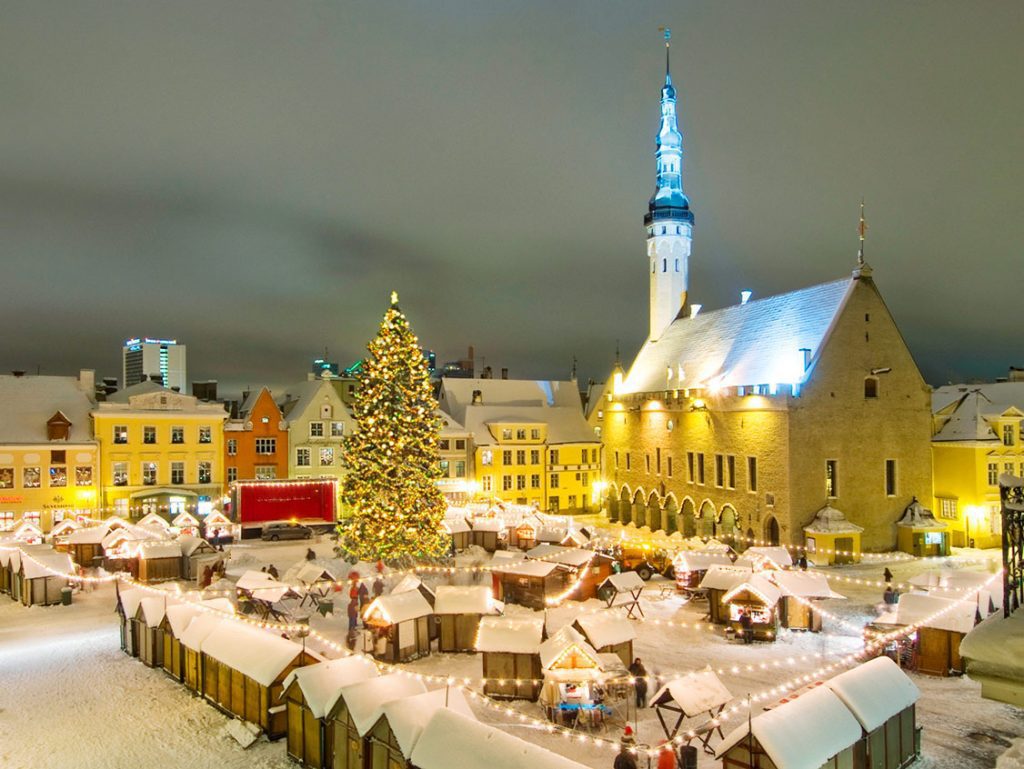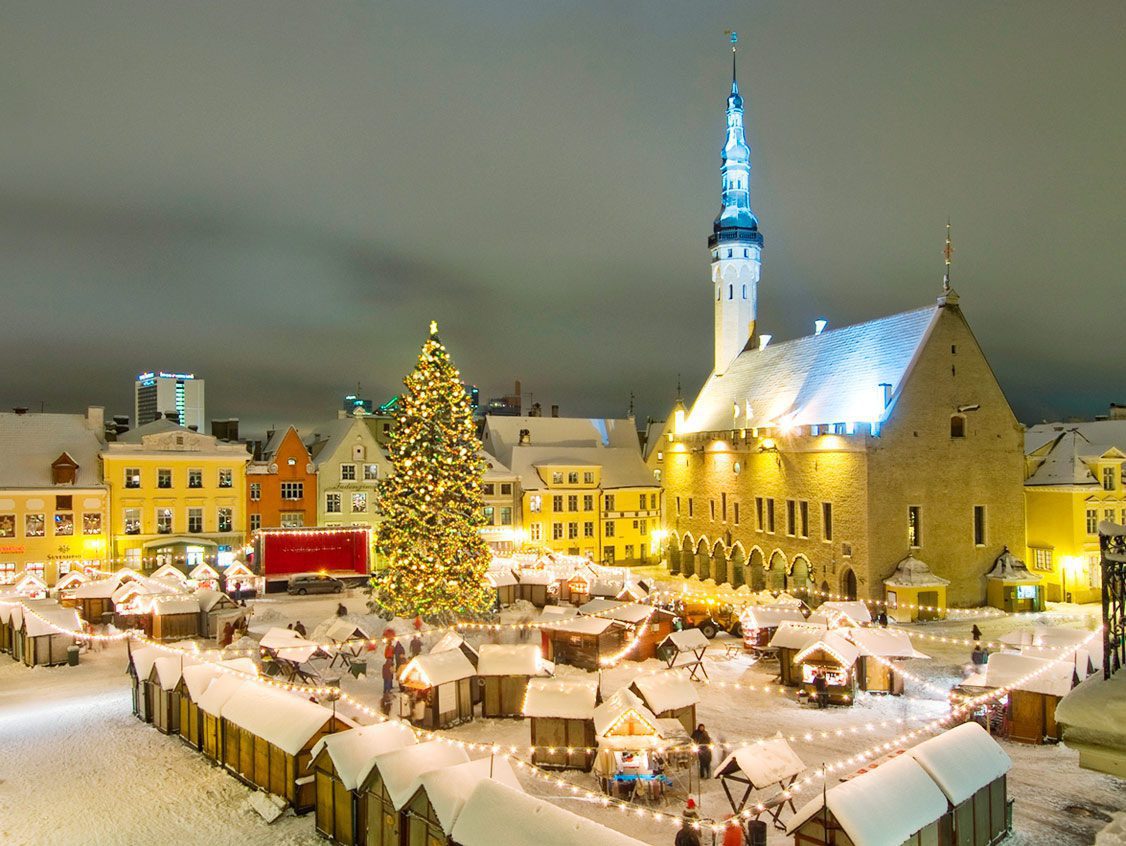 If you're not interested in crossing the Atlantic this holiday season, we've curated a list of excellent cities in the US that have an authentic European feel. Closer to home but with no less charm.
Don't be afraid of traveling during the holiday season — when you know where the deals are, the holidays can be better than ever!
Incorporate your vacation into your gifts
When it comes to wish lists, there are two types of people: Those who have a completed list with 27 itemized by top priority options, and those with a blank list on December 24th. To make things easier on both gifters and recipients, incorporate your holiday vacation into your gift giving. Ideas for this include booking everyone on a fun activity, preparing an airplane comfort kit as stocking stuffers, or buying everyone matching shades.
This could even be expanded into an option of having a giftless holiday year and instead pooling money together for something extra special once you're on vacation. Some people just don't need or want more stuff!

Ready to plan a wonderful vacation near the holidays?
Working with a Travel Professional is one of the best ways to get the most value on your dream vacation! We would love to help you plan your perfect getaway this holiday season. Get in touch with us and let's get planning!