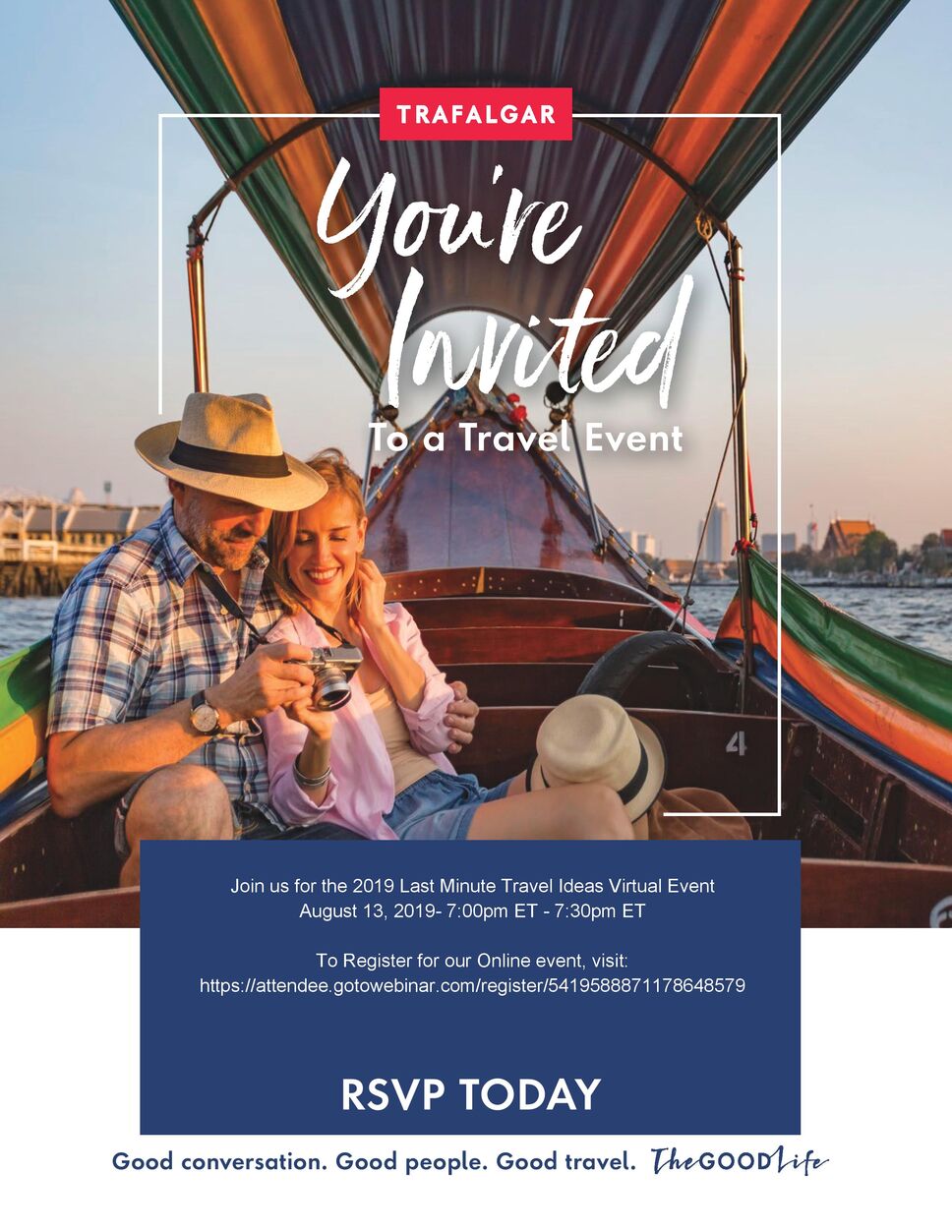 Travel Talk Invite _ OA_August
Have you put off booking your 2019 vacation? Now is the time to secure that trip of a lifetime. Our Travel Expert, Ashley Vaughan, will take you through some of the amazing experiences you can have in September – December of 2019. Vacation is so important to help you recharge your batteries, explore new places and understand people from around the world in way that no other activity can provide. Don't skip your 2019 vacation, find out what unique experiences you can enjoy this year!
All attendees will qualify for special savings on their 2019 vacation, for attending our event.
One special winner will receive a $200 Travel Certificate!
Similar Posts: