As crunchy leaves begin to fall on evening walks with the dog and we wave a fond farewell to long summer nights in the backyard, September rolls in to mark the beginning of autumn. It's back to school time and a time to begin preparations for the upcoming holiday season. But if you're a newlywed or looking to celebrate your love, September is the perfect month to take a romantic honeymoon.
Our top five picks for where to take a September honeymoon has something for every couple—  from those who want to hike mountains to those looking for luxury resorts on the beach. Your perfect honeymoon in September starts here.
Utah
Utah is the outdoor couple's playground. Hike, bike, swim, climb, or just watch the world go by with incredible views, Utah is a gem in the United States.Take your pick between campsite or luxurious lodge. Or rent a fun adventure RV or van with a pop-up tent on the roof and take off on a road trip to see Utah's Mighty 5 National Parks. The five parks are Zion, Capitol Reef, Arches, Canyonlands, and Bryce Canyon and every one is more than worth your time visiting.
Your September honeymoon in Utah coincides with the majority of tourist season ending, leaving you with some empty hiking trails and plenty of room for camping or parking your RV. Even if you prefer a more luxurious look at the National Parks, many offer stunning accommodations within the park with modern amenities like the Zion Lodge. Here we love the private cabins that have a fireplace and a porch to soak in the views.
For the adventurous honeymoon, hiking the maze of the Fiery Furnace in Arches National Park is a must. Sleep, eat, and relax like royalty at the Sorrel River Ranch with custom-built cabins on 240 acres of ranchland.
You're likely to return from your Utah honeymoon with a little red dirt on basically everything, but the memories will be so worth the extra loads of laundry.
Czech Republic
If your ideal September honeymoon includes sunshine with neon leaves, an incredible opera house, insanely awesome architecture, and great outdoor dining options, you belong in the Czech Republic. Prague's diversity of sights, tastes, attractions, and neighborhoods to explore could keep you happy for your entire honeymoon. But if you're looking for further exploration we recommend Brno and the charming Český Krumlov.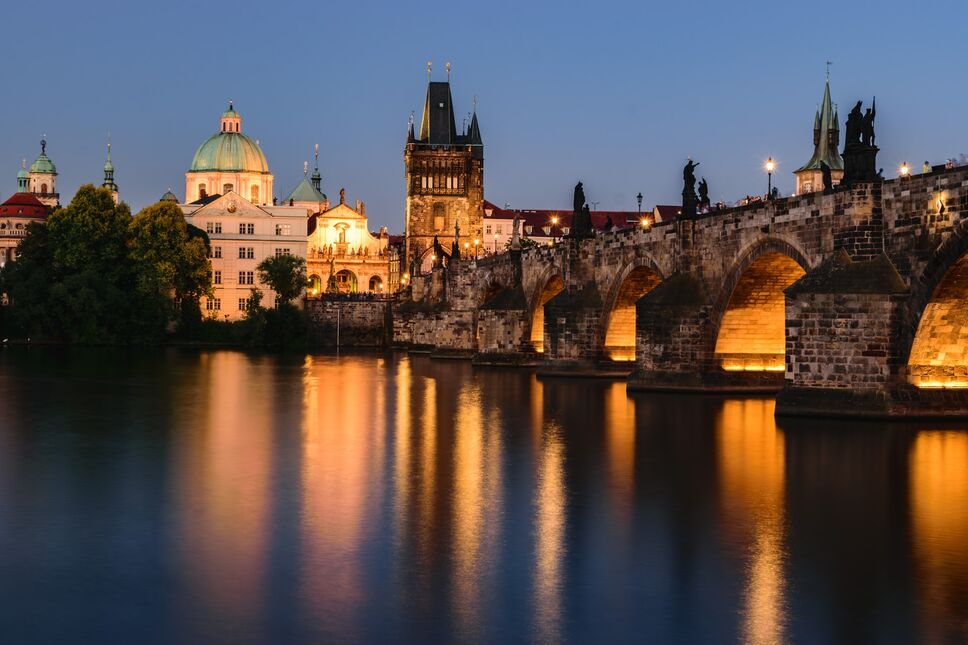 September is an ideal time for a honeymoon in the Czech Republic since the weather is warm and dry. You avoid the sweaty summer weather and crowds while still being able to enjoy the outdoor culture—think wandering cobbled streets lined with cafes and bars, exploring castles, and evening strolls along the Vltava River.
While you're in the neighborhood, consider taking your honeymoon to two countries. A train into Hungary's capital of Budapest takes a little over six hours and can be as cheap as $25 each way. It's a comfortable ride through lovely scenery and the dining car is not to be missed, including a selection of local beers.
Check out our guide to romantic things to do in Budapest – perfect for a fall honeymoon!
Hawaii
Let's face it: there isn't a bad month to honeymoon in Hawaii. Sure, some months have a bit of rain but tropical downpours can be incredibly refreshing and fun to watch. This is especially true if you can watch the rain from your amazing honeymoon suite or from the resort's bar while drinking out of a pineapple. But September is still considered part of Hawaii's dry season, which makes it perfect for a honeymoon. It's also the beginning of Hawaii's low season so you may be able to score a great deal on accommodations and find a cheap flight.
If you prefer some city life mixed with your tropical beach honeymoon, you'll find all the cool spots in Oahu. Start in bustling Waikiki, take a surfing lesson and stay in the "pink hotel," the iconic Royal Hawaiian. Your honeymoon could tour the island and take you up to the North Shore for an incredible stay in Turtle Bay Resort for excellent golfing and spa services. You'll probably have some wedding cake waiting for you at home, but on the North Shore be sure to stop by Ted's Bakery for their delectable haupia pie, a Hawaiian treat not to be missed.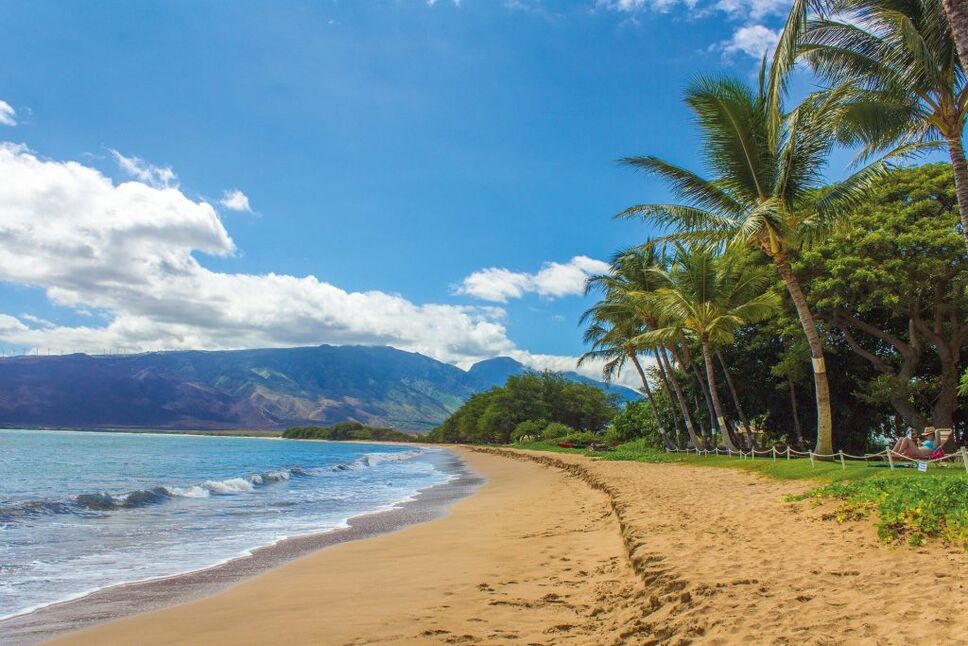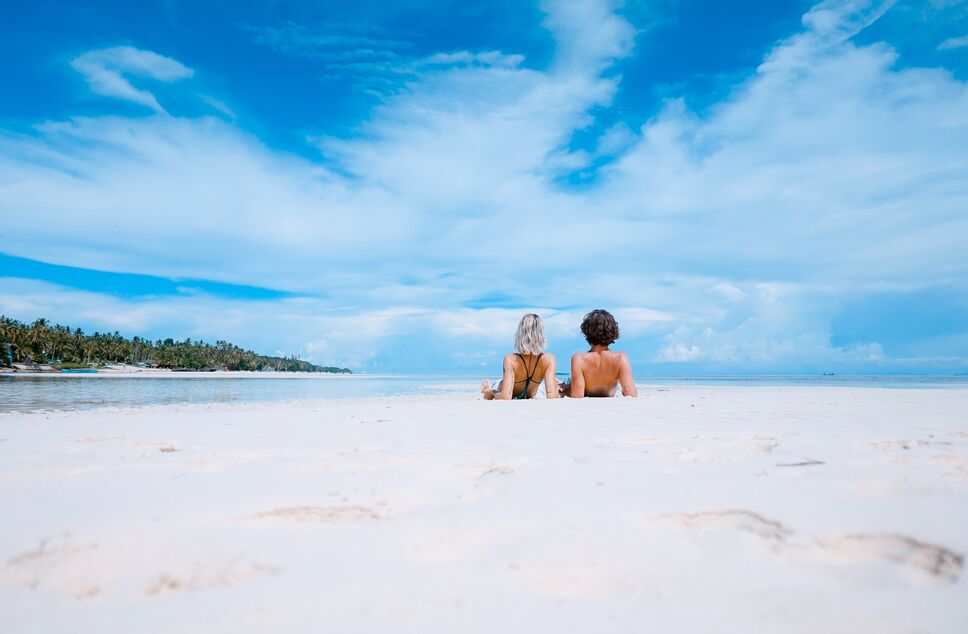 On the west side of Oahu, relax and play in Kailua with small-town beach vibes. Here you'll be renting beach cruiser bikes and eating all the best shaved ice Hawaii has to offer. Insider tip: the Whole Foods in Kailua is a great spot to grab souvenirs that people will actually get some use out of!
A September honeymoon in Hawaii is the perfect mix of luxury, beaches, and romance. You can't go wrong when you pair Hawaii with a honeymoon.
Victoria, British Columbia, Canada
Mix your September honeymoon with a vibrant downtown scene and epic wilderness to explore in Victoria. On the southern point of Vancouver Island in British Columbia, Canada this location has something for every type of honeymoon. And we love it for this diversity. Your honeymoon can take on many different moods all in one awesome location. Perhaps one day you feel like whale watching. The next you like the idea of a farm-to-table meal with wine pairing from vineyards on the island. The next you'd like to take a coastal hike to marvel at the Strait of Juan de Fuca. A couples massage and some champagne should follow up your hike, of course.
The Oak Bay Beach Hotel is fitting for a luxurious honeymoon with its Boathouse Spa and mineral pools overlooking the Oak Bay Marina. The on-property Snug Pub is the best place to unwind after a full day of adventure. It combines excellent food and drink with a cozy old-world feel.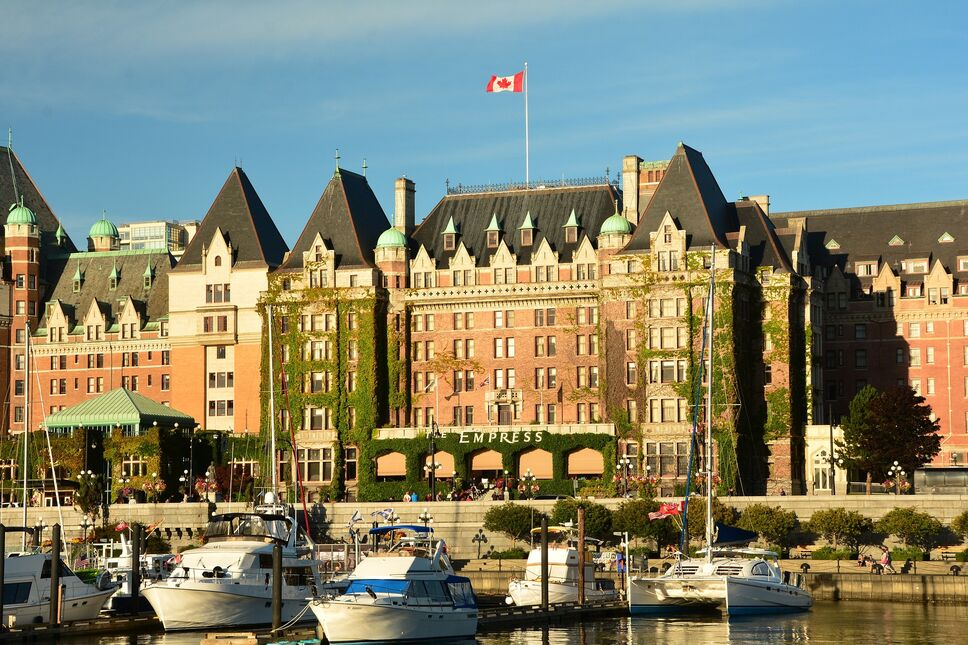 September sees mild temperatures and is one of the driest months of the year on the island. The perfect weather for a city and nature escape in western Canada.
Access Vancouver Island from either Seattle (hop on the quick Victoria Clipper from here) or Vancouver, or your honeymoon could combine all of them and stop in at the San Juan Islands for an extra memorable September honeymoon. 
Jeju Island, South Korea
The number one honeymoon location in South Korea is the tropical island of Jeju. It's known for its outstanding fresh seafood, great beaches, tropical vibes and great surfing spots. This is a tropical honeymoon that will leave you both well fed and well pampered. And definitely yearning for more time to explore South Korea's cities.
With plenty of ocean-side resorts to choose from, you'll be staying in paradise in style. South Korea is well known for its incredible spas, some of which are an all-day experience, so look for a resort with a spa on site. Many also offer ocean activities so you could be having an all-inclusive experience with just your resort.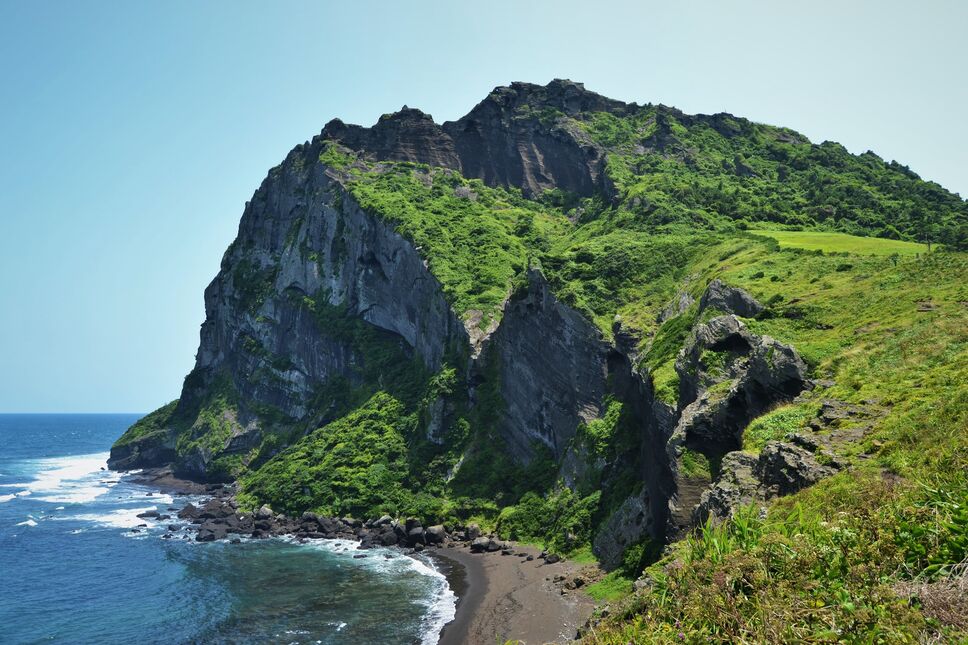 But the real highlight here is the beach and fruits of the sea. Look to spend time on Jungmun Beach, Emerald Bay, Gwakji, Hamdoek and Shinyang. If hiking interests you on your honeymoon, pick up the (almost) all-island Olle Walking Trail. After you work up an appetite, sample some of Jeju's specialty foods. These including every type of seafood imaginable, seaweed soup, black pork, and local tangerines.
Planning your honeymoon for September?
We'd love to help you find the best destination for the season. We're here to make sure your honeymoon is as perfect as you're envisioning. Regardless of budget, time frame, or desired type of trip. Send us a message and we'll start planning every detail for you!
Similar Posts: